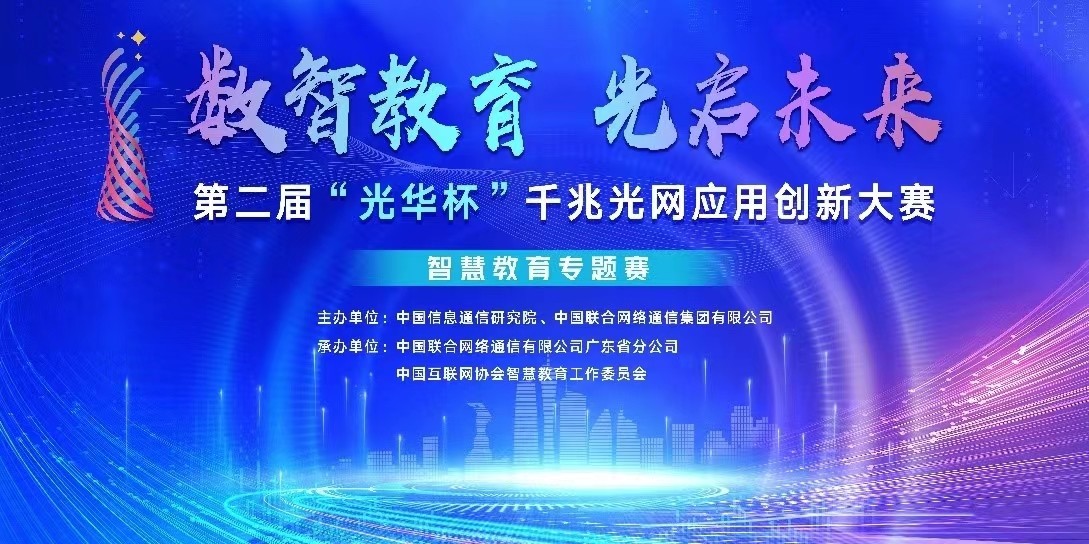 SCNU won the first prize in the final of the special competition themed on smart education of the Second "Guanghua Cup" Gigabit Optical Network Application Innovation Contest on 25 July.
Being practically-oriented and demand-driven, this special competition aims to develop and promote innovative technology and products for smart education based on the gigabit optical network by selecting a number of model projects from the entries, which help empower digitalization in education. SCNU's entry "Integration and Innovation Based on Secure and Credible Gigabit Optical Network Power Normal Universities' Digitization and Intellectualization in China" stood out from 1,267 participating projects and won the first prize.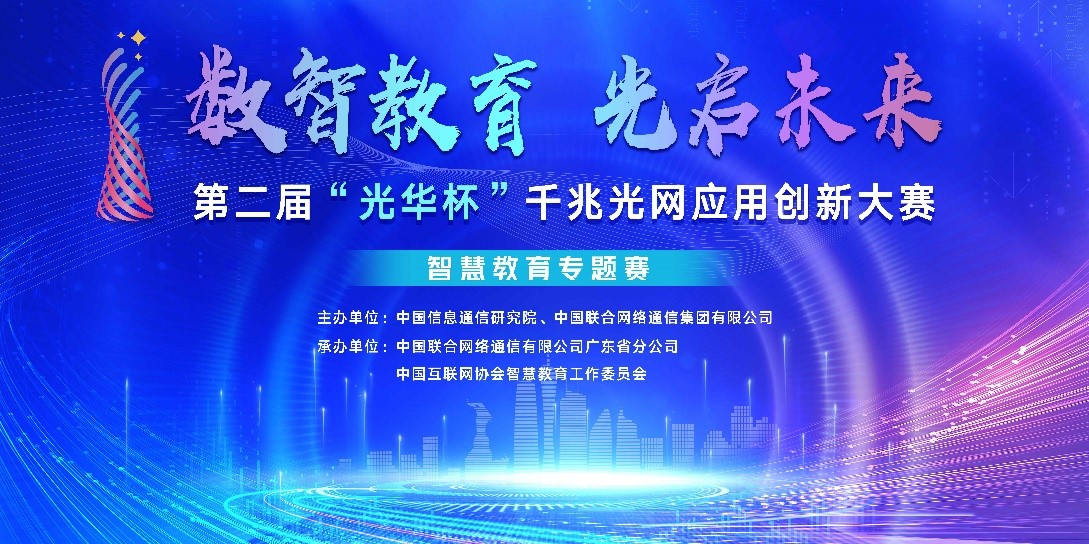 The special competition themed "Digital Smart Education Lights up the Start of the Future".
The winning project designed an all-optical network that covers the university's four campuses in three districts, enabling Fixed-Mobile Convergence (FMC) and ubiquitous access and providing a basic reliable security system. With the network that supports Liru's on-line teaching platform and the traditional on-site teacher education innovative learning space, students and teachers are able to have the same class on four different campuses, which are located in Guangzhou (n.l. the Shipai campus and the University Town campus), Foshan (the Nanhai campus) and Shanwei (the Shanwei campus), and finish the teacher education in a complete period.
This themed special competition was jointly hosted by the China Academy of Information and Communications Technology, a scientific research institute directly under the Ministry of Industry and Information Technology of China, and China China Unicom. Together with the Smart Education Committee of Internet Society of China, China Unicom in Guangdong organized and held this competition in Guangzhou.
Since its first launch last year, the "Guanghua Cup" Gigabit Optical Network Application Innovation Contest has become the most influential event in Chinese gigabit optical network applications. It has played a crucial role in advancing the application of gigabit optical network technology's application in new information consumption, industry integration, and society and livelihood services. This initiative has motivated all parties to invest in the development of this technology and spurred its application and innovation. The second "Guanghua Cup" Gigabit Optical Network Application Innovation event was held to carry on the spirit and promote the new infrastructure development.
---
Source from SCNU News Center
Translated by Liang Lihua, Luo Xiaoying
Proofread by Edwin Baak
Edited by Wang Yingmin
What to read next: