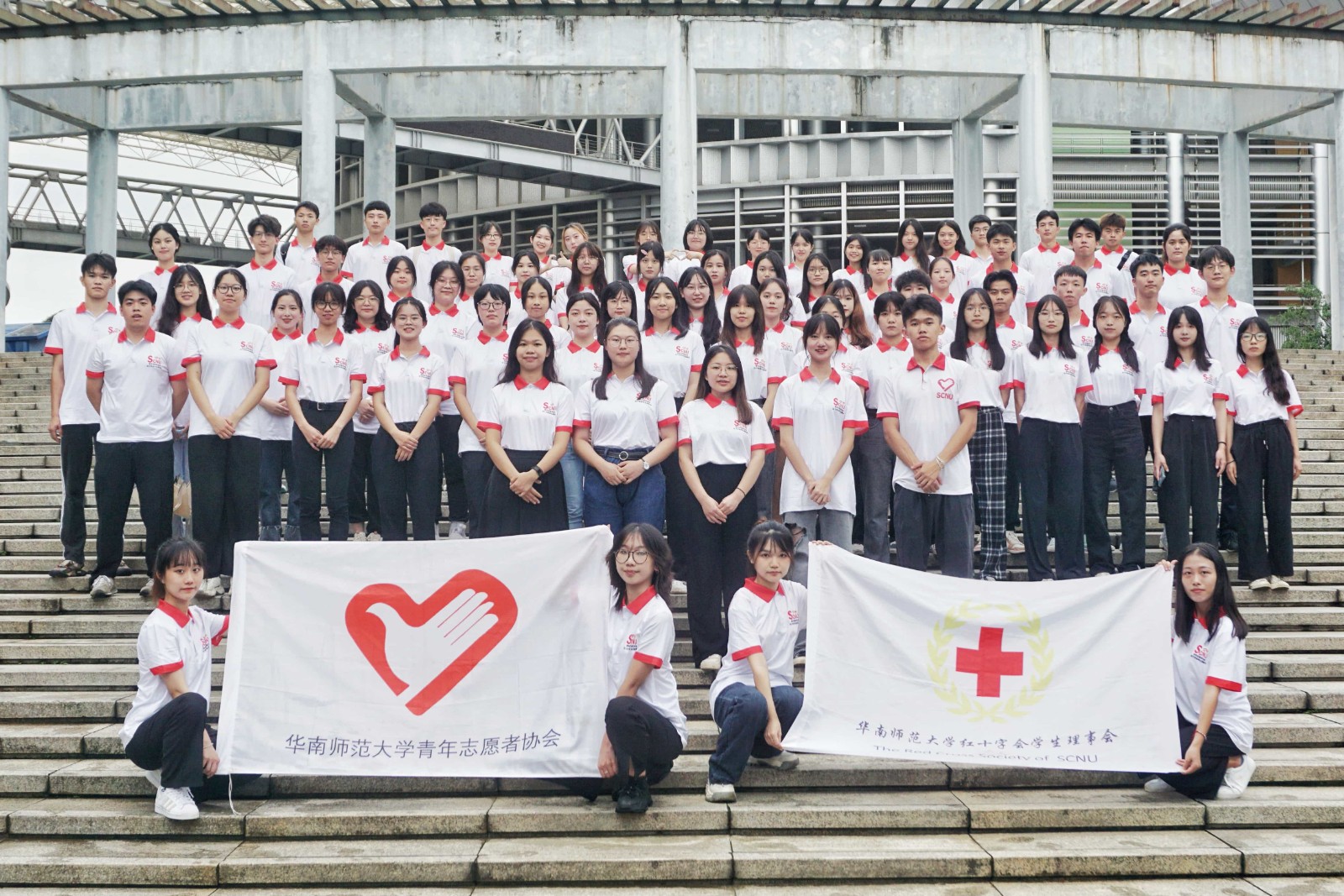 SCNU was awarded the title of National Red Cross Role Model, according to a document released by the Red Cross Society of China, highlighting SCNU's achievement in voluntary services.
The Red Cross Society of SCNU was established with the approval of the Communist Party of China Committee of SCNU in 1992. With a university-level student council and 18 Red Cross Society councils at second-level schools, it carries out voluntary service activities under the guidance of the Communist Youth League of SCNU. Throughout the years, numerous activities consisting of voluntary work cultivating socialist builders and defenders of all-round development and instilling Red Cross culture have been held.
For example, more than 30 public science popularization activities, such as first-aid training and lectures on AIDS prevention and adolescent health knowledge took place. Nearly 500 voluntary work events such as offering medical support for sport games and epidemic prevention and control were organized, and 20 voluntary blood donation activities were launched, in which 5,911 teachers and students participated and nearly 15,000 liters of blood were donated.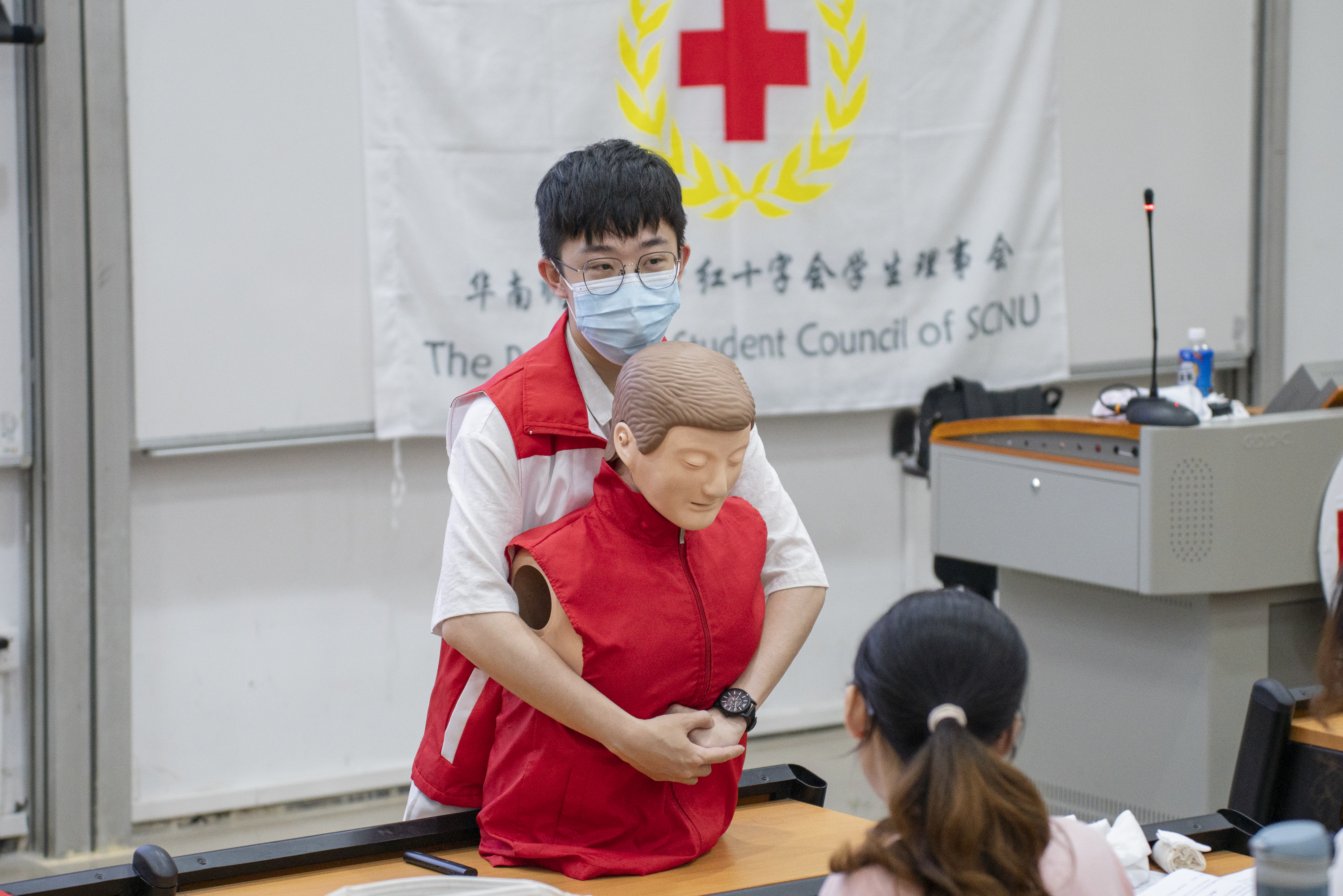 The Red Cross Society of SCNU organizes first-aid training.
A total of 97 schools, colleges and universities were awarded the title across the country, of which only three were in Guangdong province, SCNU being one of them. On top of the new title, SCNU has also received a number of other major honors, such as the Outstanding Organization Award of the "Charming Lecturer" Competition of Guangdong province, the Standard School of Red Cross Society of Guangdong province, and the Advanced Group of Unpaid Blood Donation of Guangzhou.
Besides, activities have received funding from the Red Cross Society of China, the China Family Planning Association, and other government agencies many times.
---
Source: SCNU News Center
Translated by Liang Dingyu, Lin Yingtong, Wei Xiaonan
Proofread by Edwin Baak
Edited by Li Jianru
What to read next: