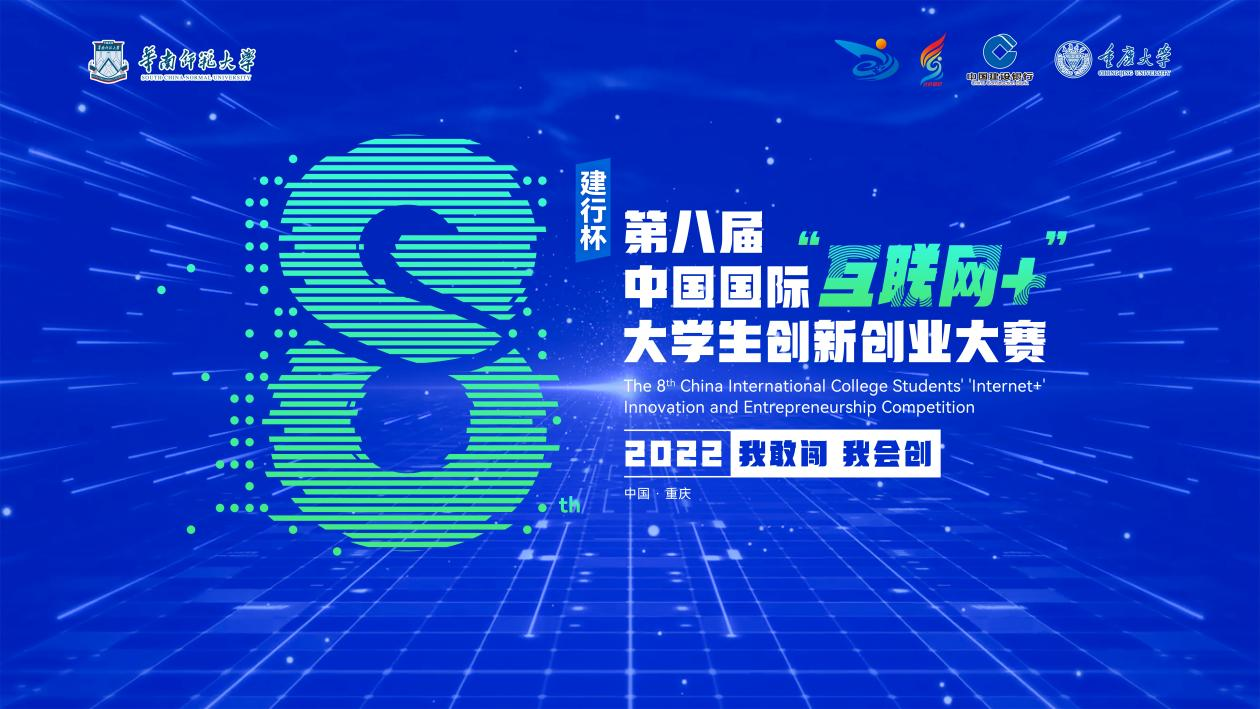 SCNU students won a gold, a silver and five bronze medals in the finals of the 8th China International College Students' "Internet+" Innovation and Entrepreneurship Competition, ranking high among universities nationwide.
The project "Paikang Medical—a pioneer novel precision imaging diagnostic technology" (Paikang Medical) led by doctoral student Wang Wei, was awarded the gold medal. Closely following the national guidance of "Precision Medicine" and relying on the decades-long development experience of photoacoustic imaging equipment at SCNU's Key laboratory of Laser Life Science of the Ministry of Education, the gold winning team innovatively put forward the idea of photoacoustic imaging technology which combines the advantages of optics and acoustics.
They developed imaging equipment aimed at conducting quantitative detection of vascular morphology and function in animals, human skin, the digestive tract and other organs. At present, the project has been approved funding of 14 million yuan. The team said they will continue to expand the application of the technology and make efforts towards its clinical application in the future.
The silver medal was won by the team led by doctoral student Lin Jia. The focus of their project is lithium energy, the leader of the high-energy-density-lithium-ion batteries materials.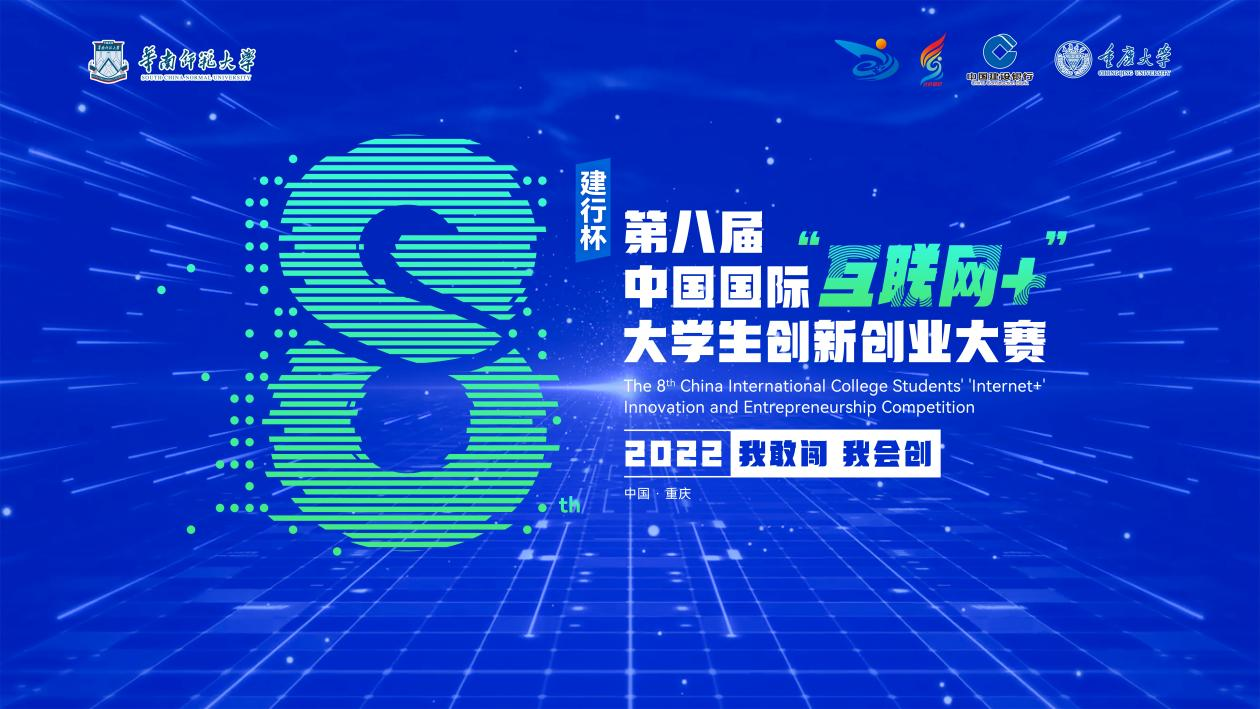 The 8th China International College Students' "Internet+" Innovation and Entrepreneurship Competition.

Jointly hosted by the Ministry of Education of the People's Republic of China and 11 relevant other ministries, as well as the Chongqing Municipal People's Government, the competition has become the largest competition on innovation and entrepreneurship for college students in the world. The eighth competition was undertaken by Chongqing University. Participation exceeded 14.5 million students from 111 countries and regions submitting over 3.4 million projects.
In recent years, the innovation and entrepreneurship teams led by master and doctoral students have submitted projects of high quality and strong discipline integration. Teams led by doctoral students won gold prizes twice in national competitions. In 2020, the team "Guangzhou Gemi Network Technology" led by Guo Yongxing, a doctoral student of the School of Psychology, won the gold medal at the 6th edition of the Competition, achieving the breakthrough of gaining the first gold prize in for SCNU.
SCNU will continue to pursue development of national innovation and entrepreneurship as an opportunity, deepen teaching reforms of innovation and entrepreneurship education, and help build the education system with support of the government, industry, universities and research institutes in the Greater Bay Area, to gain more good results in future competitions.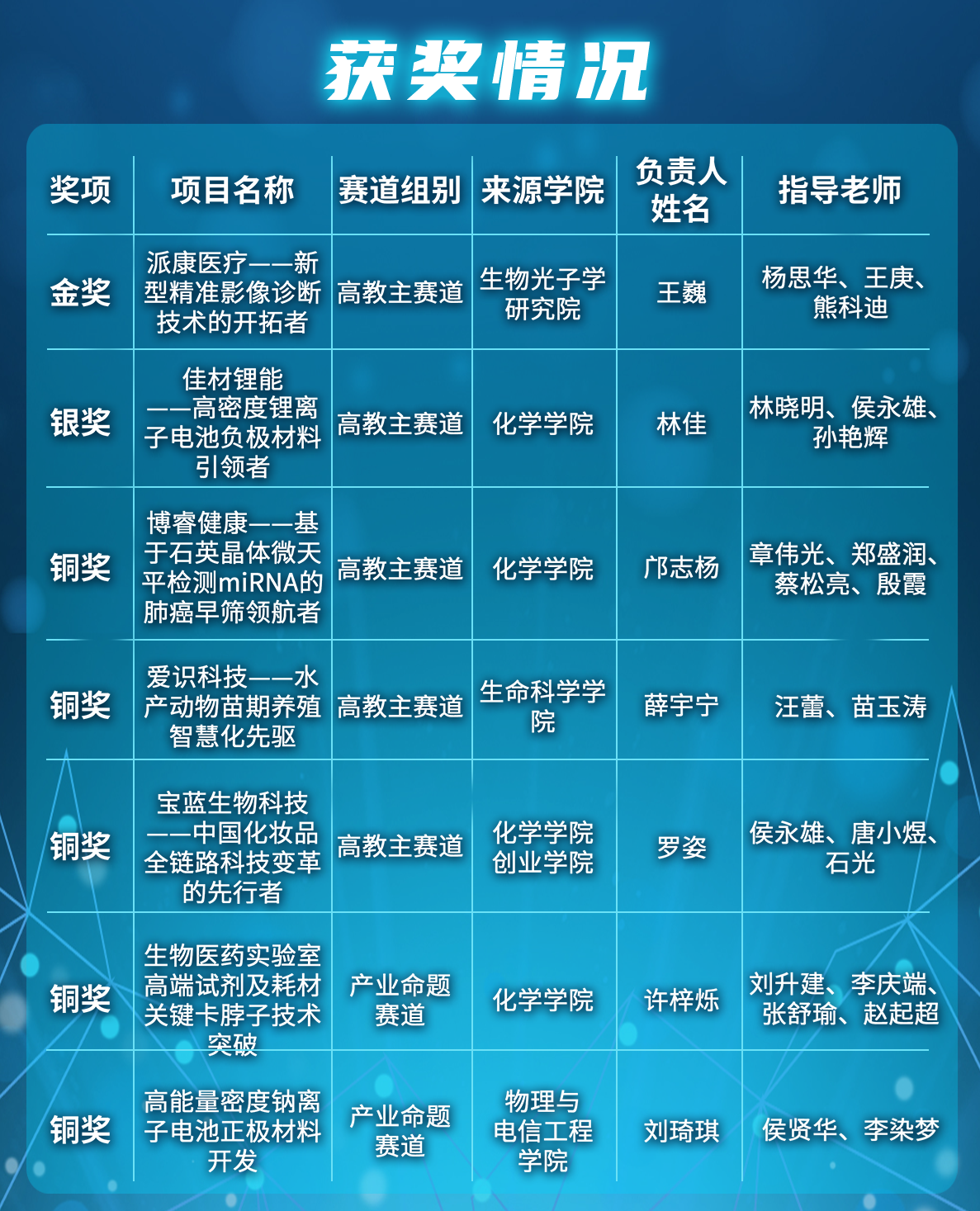 Awards of SCNU in the national finals.
---
Source: SCNU News Center
Translated / Written by Long Yuchen, Cao Jing, Shen Jiatong, Xia Chenchen
Proofread by Edwin Baak
Edited by Li Jianru
What to read next: