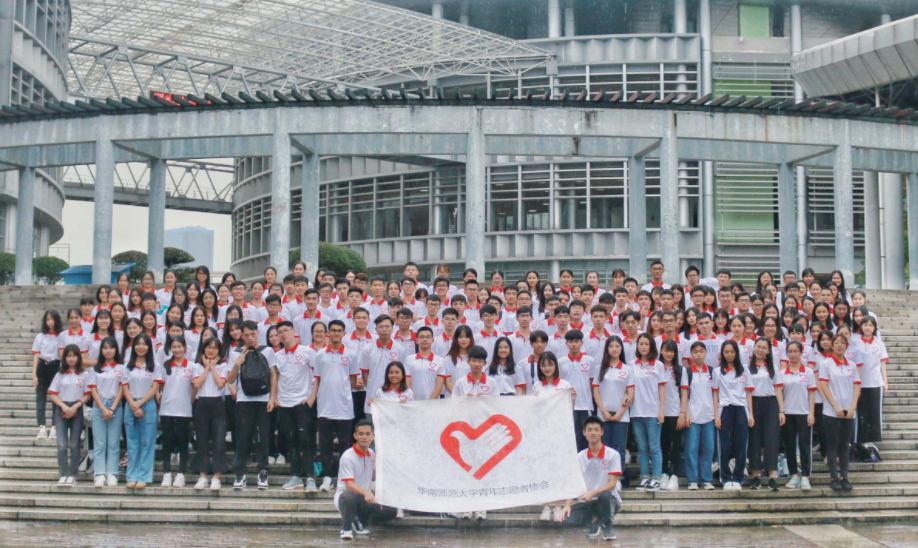 The Young Volunteers Association of SCNU won the "May Fourth Youth Medal for Youth in Guangdong Province", the highest honor that the government gives to young people in Guangdong.
Only 18 individuals and 10 groups were awarded with medals across the province, according to the decision issued by the Guangdong Committee of the Chinese Communist Youth League (CCYL) and the Youth Federation of Guangdong Province.
Set up in June 2002, the Young Volunteers Association of SCNU has won 69 national and provincial awards over the past five years, including the honorary titles of National Civilized Unit, National Best Volunteer Service Organization and National Advanced Youth Volunteer Service Against COVID-19. For example, the group shoulders its social responsibility to promote rural revitalization in Western regions and societal development in both urban and rural areas, and organized several on-line and live events related to the COVID-19 pandemic.
So far, there are 38,314 real-name volunteers, 23 second-level associations, and 18 directly-affiliated special service teams registered in the association, totaling 868,053 working hours for public service.
In addition to the group award, SCNU professor Yuan Jie also won the individual nomination for the medal in the 24th iteration of the awards event.
Professor Yuan Jie has provided psychological counseling services on the Xinqing Hotline——a telephone consultation platform——for more than 2,000 hours and settled over 30 suicidal cases over last two years, contributing to improving people's mental health in the fight against the pandemic. He also gave more than 30 lectures to over 30,000 teachers from the Psychological Assistance Platform of Central China Normal University, middle schools in western China, etc. He was selected to join the Postdoctoral Talents for Innovation Project, won the Best Manager Award for the Basic Discipline Top-notch Student Training Program 2.0, and the first prize of excellent achievements in Psychological Health Education of Guangdong Primary and Secondary Schools.
---
Translated by Lai Xinran, Zou Shan
Proofread by Edwin Baak
Edited by Li Jianru
What to read next: