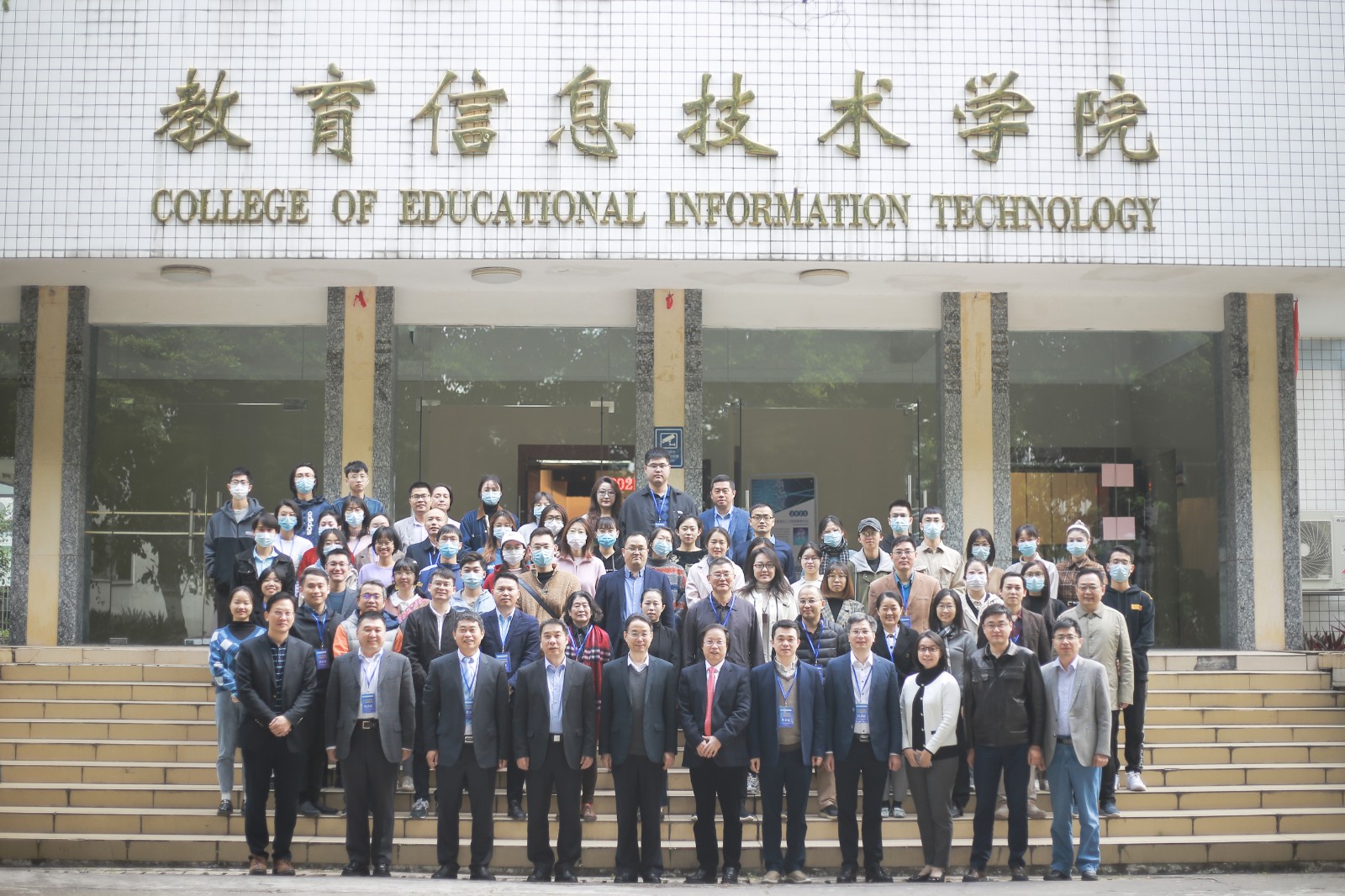 2021 Artificial Intelligence Education Forum of Guangdong, Hong Kong, Macao, and Taiwan was held at SCNU from December 18 to 19. It was the first cross-regional academic conference ever held in the field of artificial intelligence education, providing new opportunities and platforms for cooperation in education and research in these fields.
The forum attracted more than 3,000 participants altogether, including renowned scholars and primary and secondary schools teachers from the region.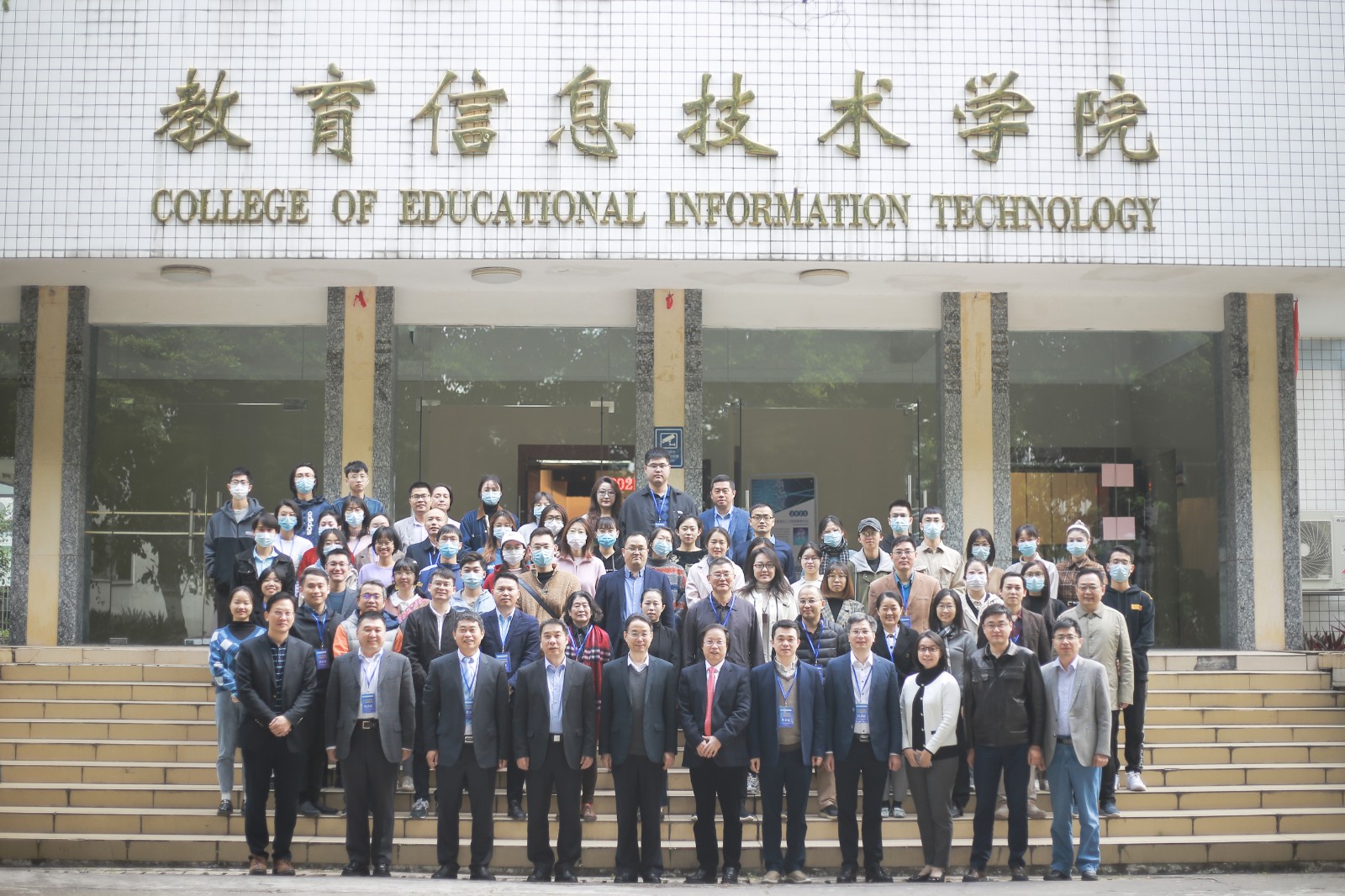 A group photo of participants of the AI Education Forum.
Chen Wenhai, vice president of SCNU and Huang Muxiong, chairman of the Guangdong Undergraduate College Education Technology Steering Committee delivered opening addresses at the main forum. Both of them attached great importance to innovation and the integration of AI and education, emphasizing the responsibility and awareness of teacher training universities in promoting the development of AI in education, and called for the use of intelligence technology to develop high-quality education.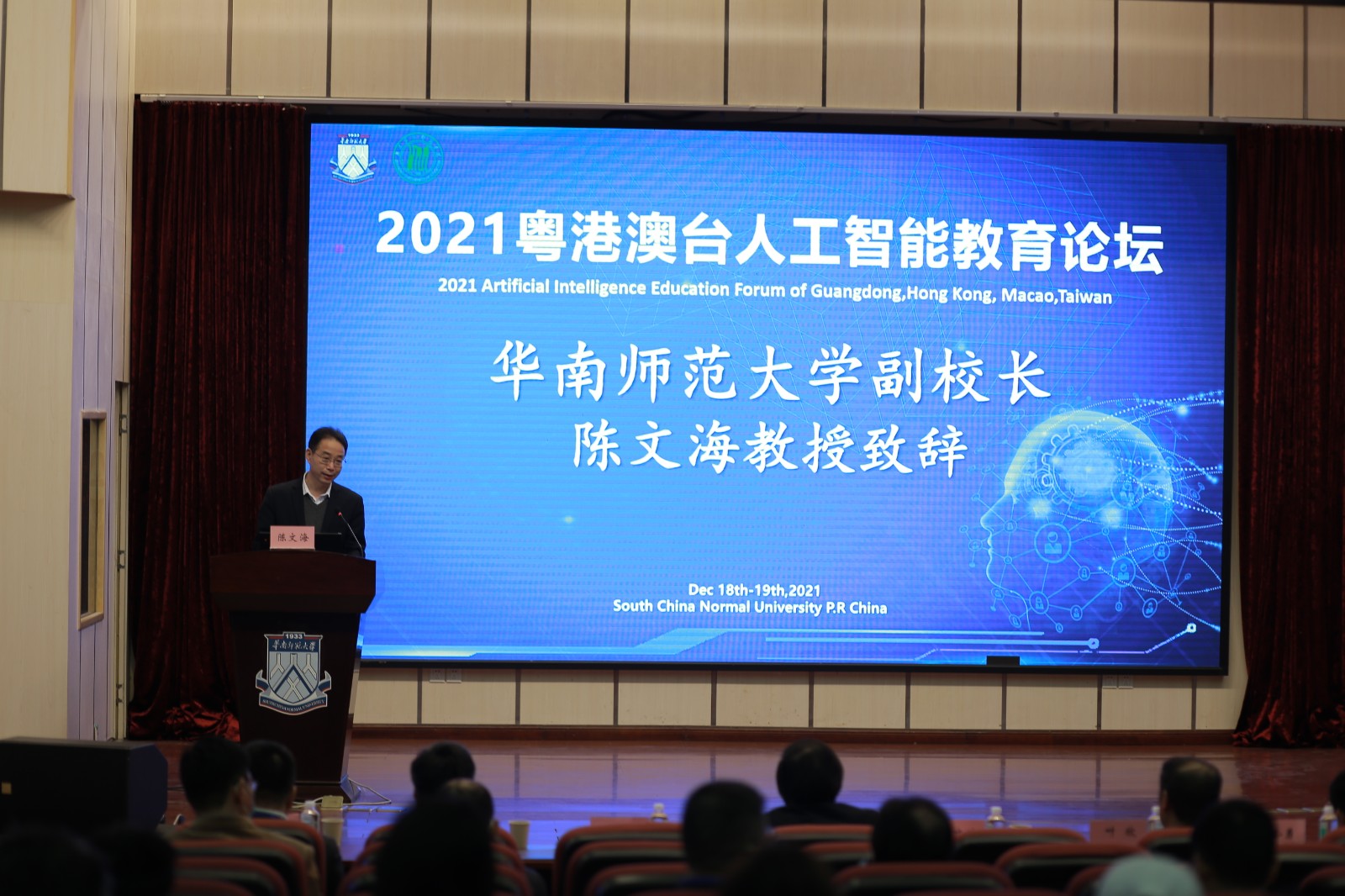 Chen Wenhai, vice president of SCNU, delivers an opining address.
Following the opening addresses, a series of keynote speeches on the application and influence of AI in education were given by experts from SCNU, Sun Yat-sen University, Central China Normal University, Northwest Normal University, National Central University, the City University of Macao, the Chinese University of Hong Kong and the Education University of Hong Kong, etc..
Due to the on-going pandemic, a sub-forum and two workshops were held on line. The sub-forum saw seven outstanding teachers from primary and secondary schools exchange opinions on the practical application of AI in education. On-site workshops were taught by Li Yongxin's team from the Foshan Nanzhuang No. 3 Middle School and Zhong Baichang's graduate team of SCNU. After the workshops were concluded, Ye Xin, secretary of the School of Information Technology in Education of SCNU, awarded the certificate to the teaching team.
The event provided a good platform for participants to discuss and share theoretical research and practical experience with AI in education, and as well as to explore its development frontier and interdisciplinary innovation. With that, people can further understand the theoretical and practical frontier of AI in education by analyzing the development trend and concurrent developments in education, according to the School of Education Information Technology.
Being a new driving force for economic development, the continuous development of AI is leading chain breakthroughs in science and technology, and is leading in a new scientific and technological revolution and industrial transformation. At present, the development of the Greater Bay Area has entered the stage of comprehensive promotion, and China has deployed the strategy of AI development to build itself into an innovative country and a leading power in technology.
---
Source from SCNU News Center
Translated by Xu Yirui, Lin Jianhao, Yang Yi
Proofread by Edwin Baak
Edited by Li Jianru
What to read next: