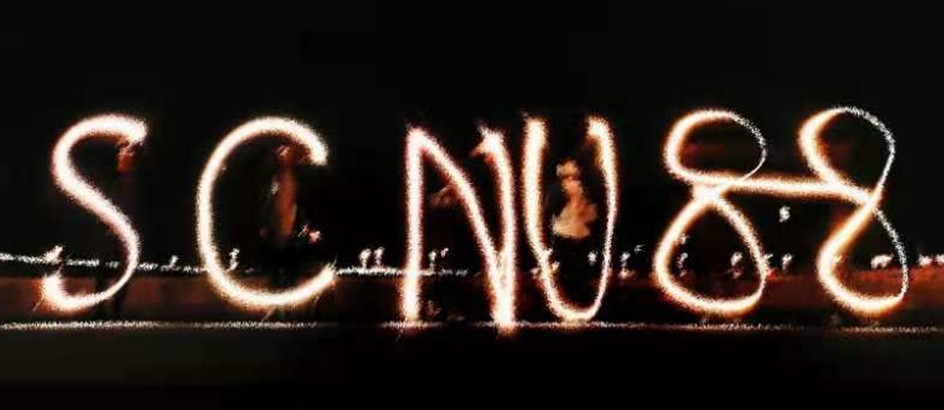 Today, November 6, marks South China Normal University's 88th birthday. In retrospect, SCNU was founded as Guangdong Provincial Xiangqin Normal College in 1933. It has been given development priority under the Project 211, the strategy of reinvigorating the country through science and education. Recent years have also witnessed its entry into the national project of "World-class Disciplines Construction".
"88" in Chinese sounds very similar to the character "fa"(发), which means prosperity and good fortune in Chinese. Accordingly, this special number is also a sort of best wishes for SCNU. To celebrate this big day, SCNU students and faculty and staff convey their sincere greetings in a creative and unique way. Let' s check it out.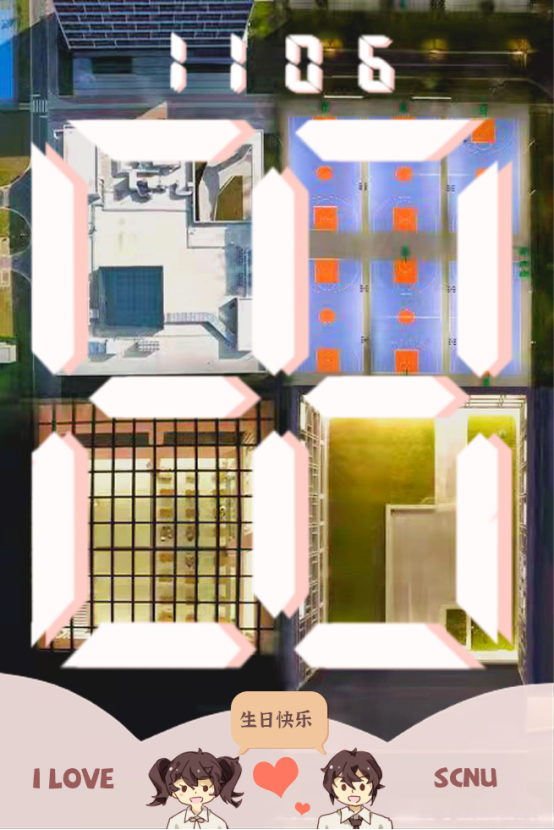 One of the School Day posters using four representative landscapes on Shanwei campus to form "88"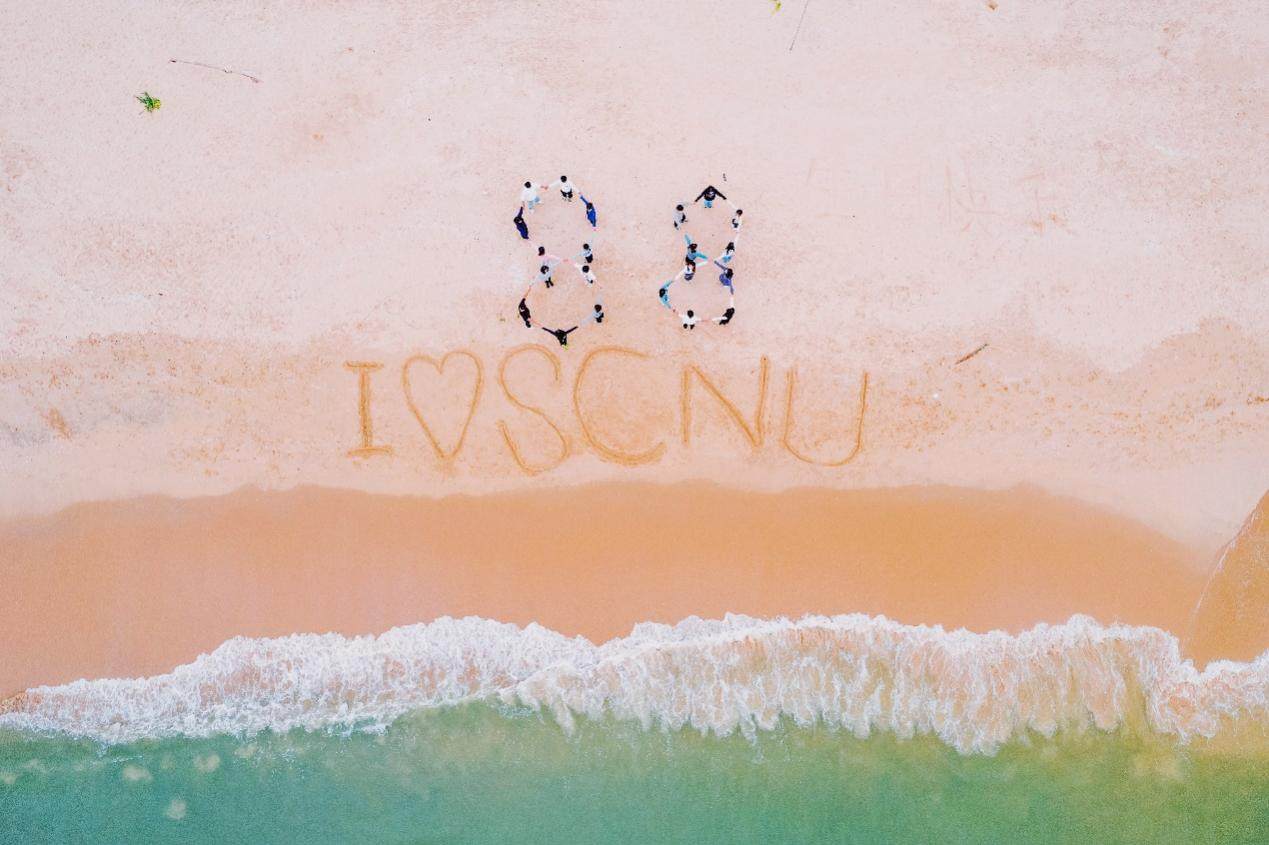 SCNUers from Shanwei campus write "I ♡ SCNU" on the beach near their school and hold hands in the shape of 88.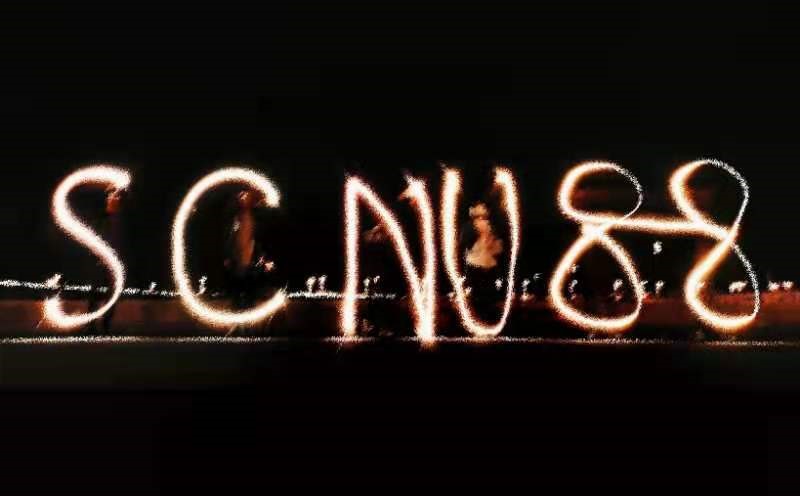 Students use long-time exposure of the camera to portray "SCNU 88" in the air at night.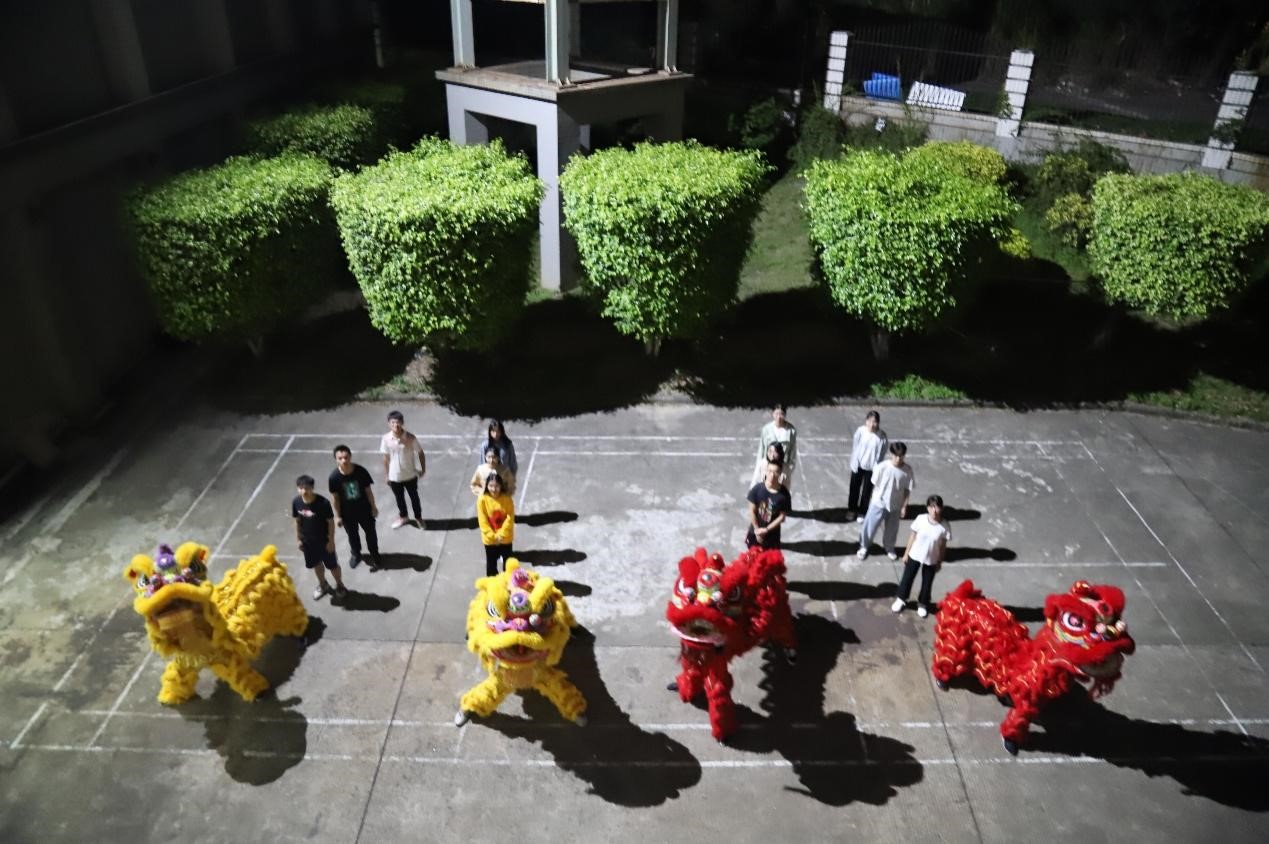 Students are performing lion dances, a time-honored traditional Chinese art, to form a shape of "八八"(88).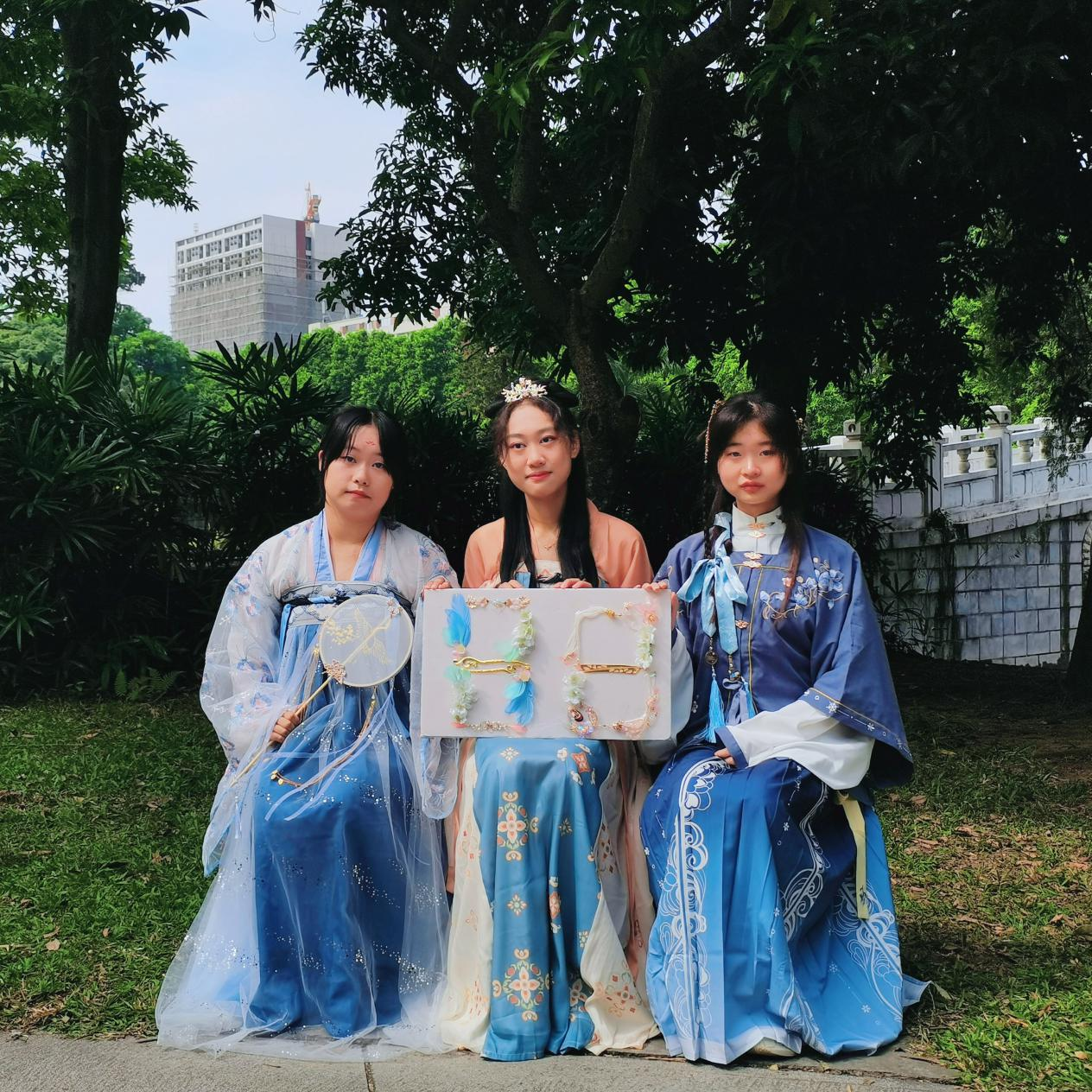 The members of the Hanfu club form the number 88 by manual kanzashi, a kind of hair ornaments used in traditional Chinese hairstyles.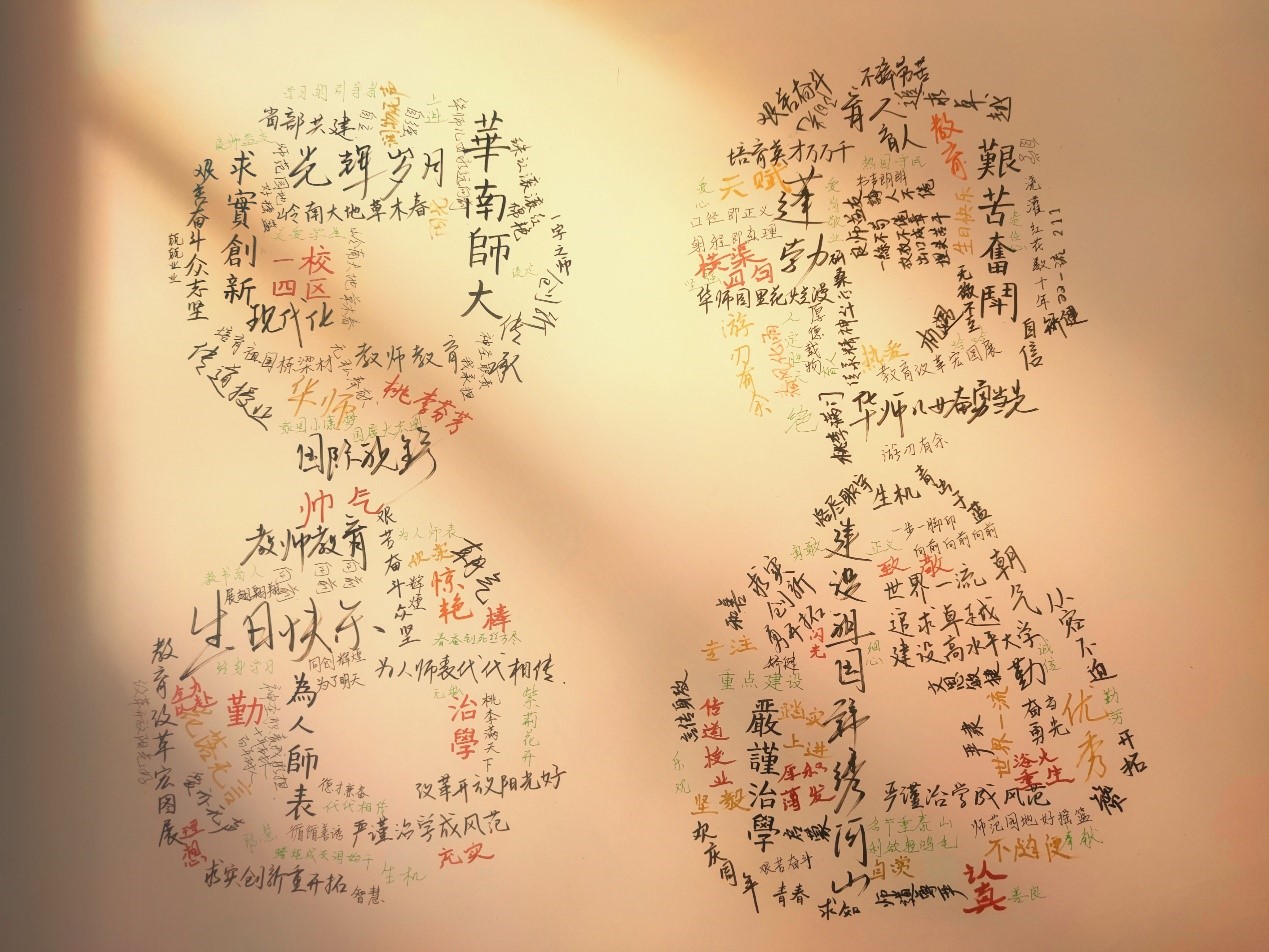 Students write the elegant Chinese characters word by word, and complete the 88-character calligraphy group.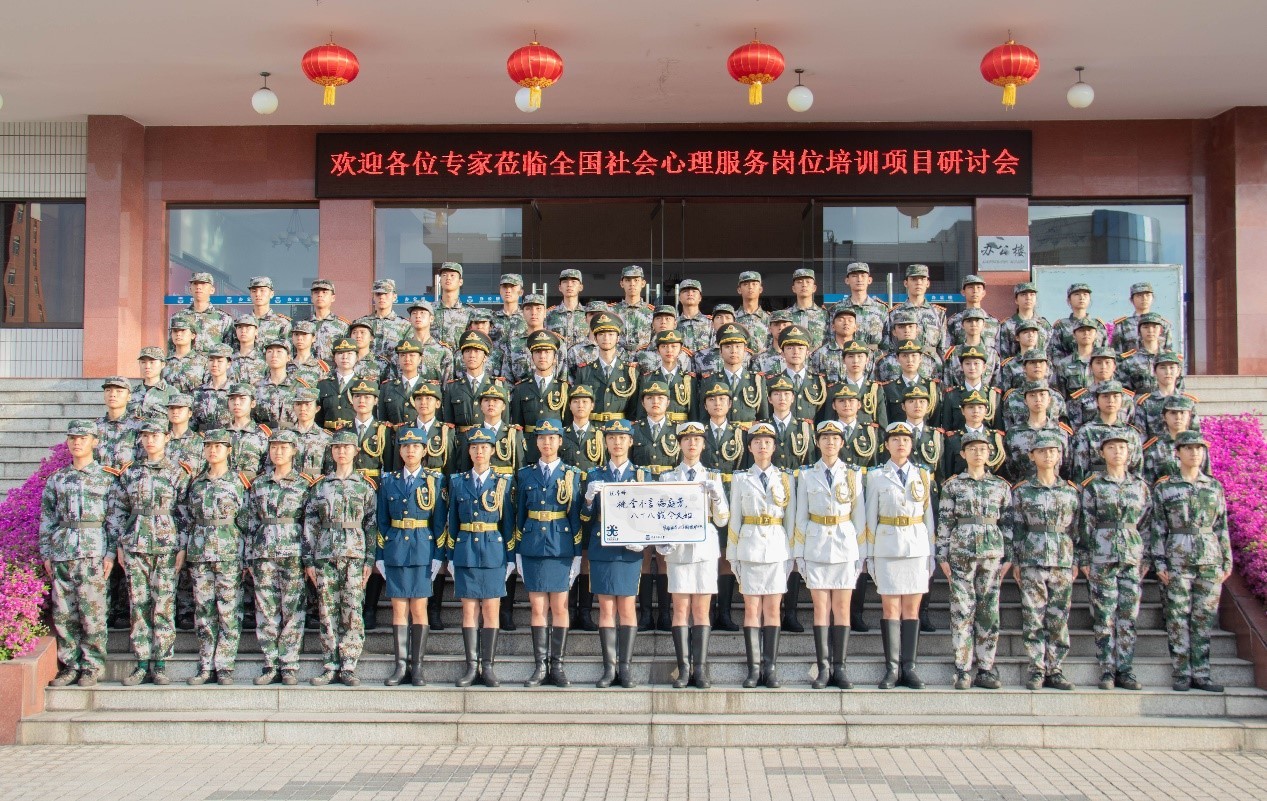 The members of National Flag Guard of SCNU stand upright and present their best wishes to SCNU.
The counsellor and adjunct teachers of the School of History and Culture express their wishes that SCNU will write more excellent chapters on its grand and glorious journey.
International students also extend their heartfelt wishes to SCNU's 88th anniversary in their mother languages such as Spanish, Russian, Japanese, French, Korean and so on.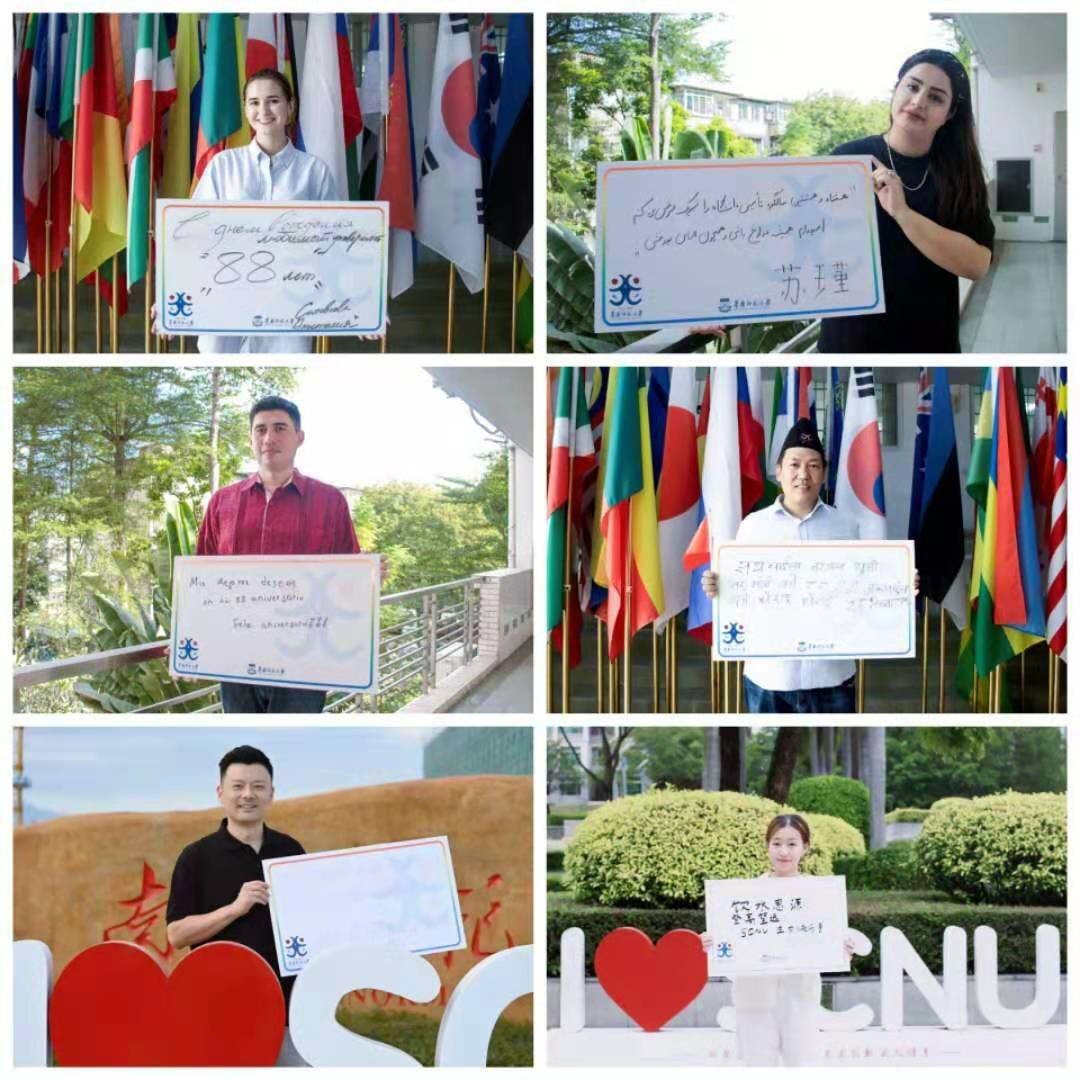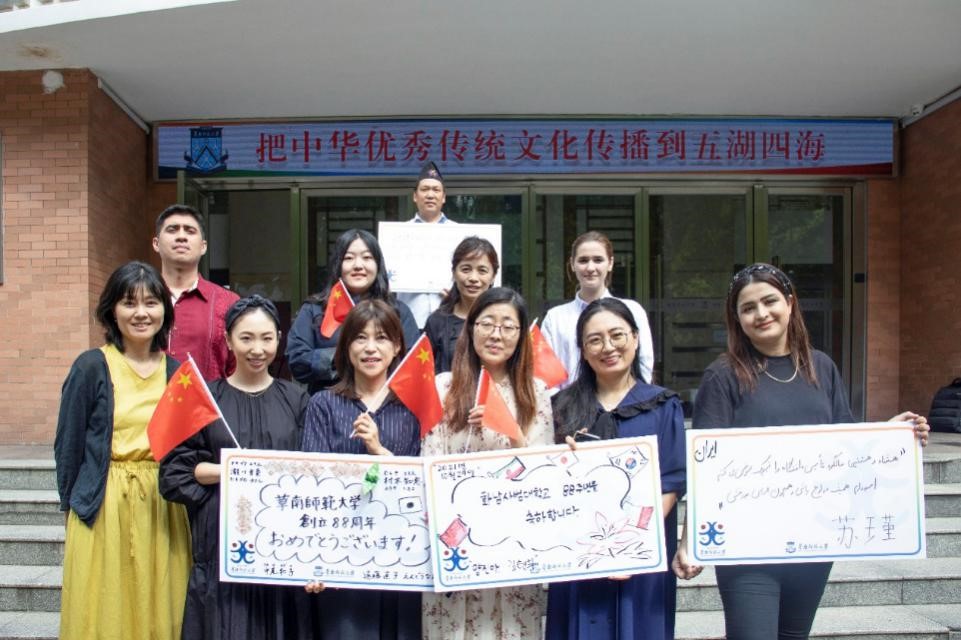 International students take a group photo with blessing boards in their hands.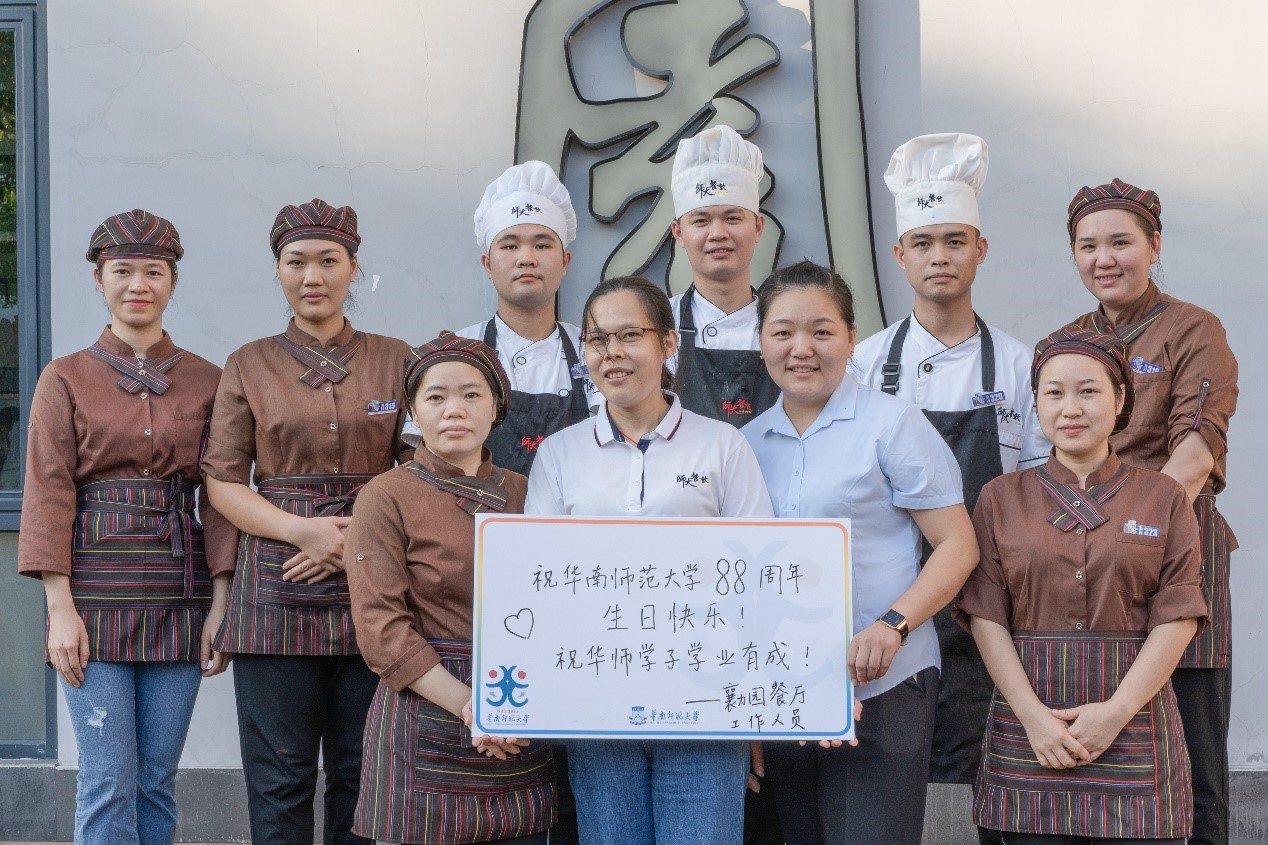 The staff in the school cafeteria wish students of SCNU greater academic success.
Furthermore, a series of delicate souvenirs have been launched in celebration of SCNU's 88th anniversary, such as metro cards, table mat, carved lamp and so on.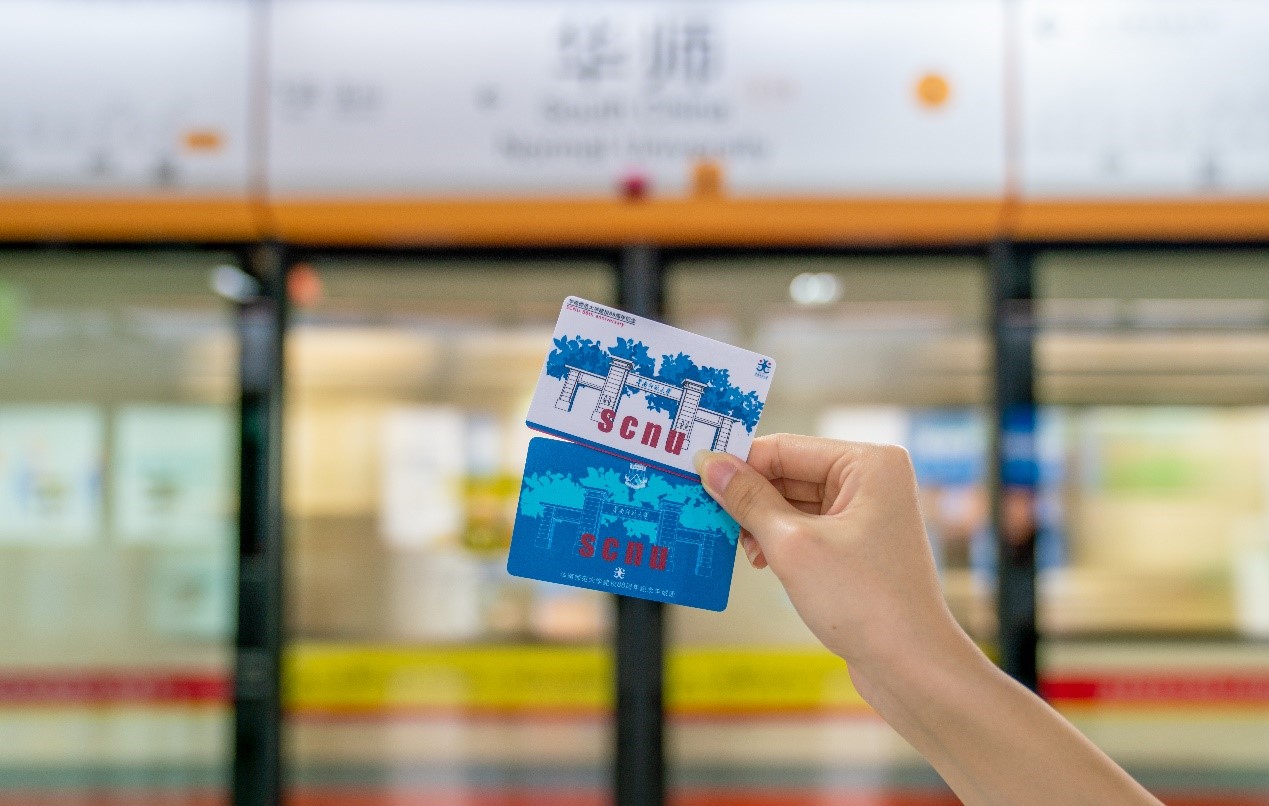 The commemorative Metro cards portray the gate of SCNU with the dominant color blue, which is the color of SCNU.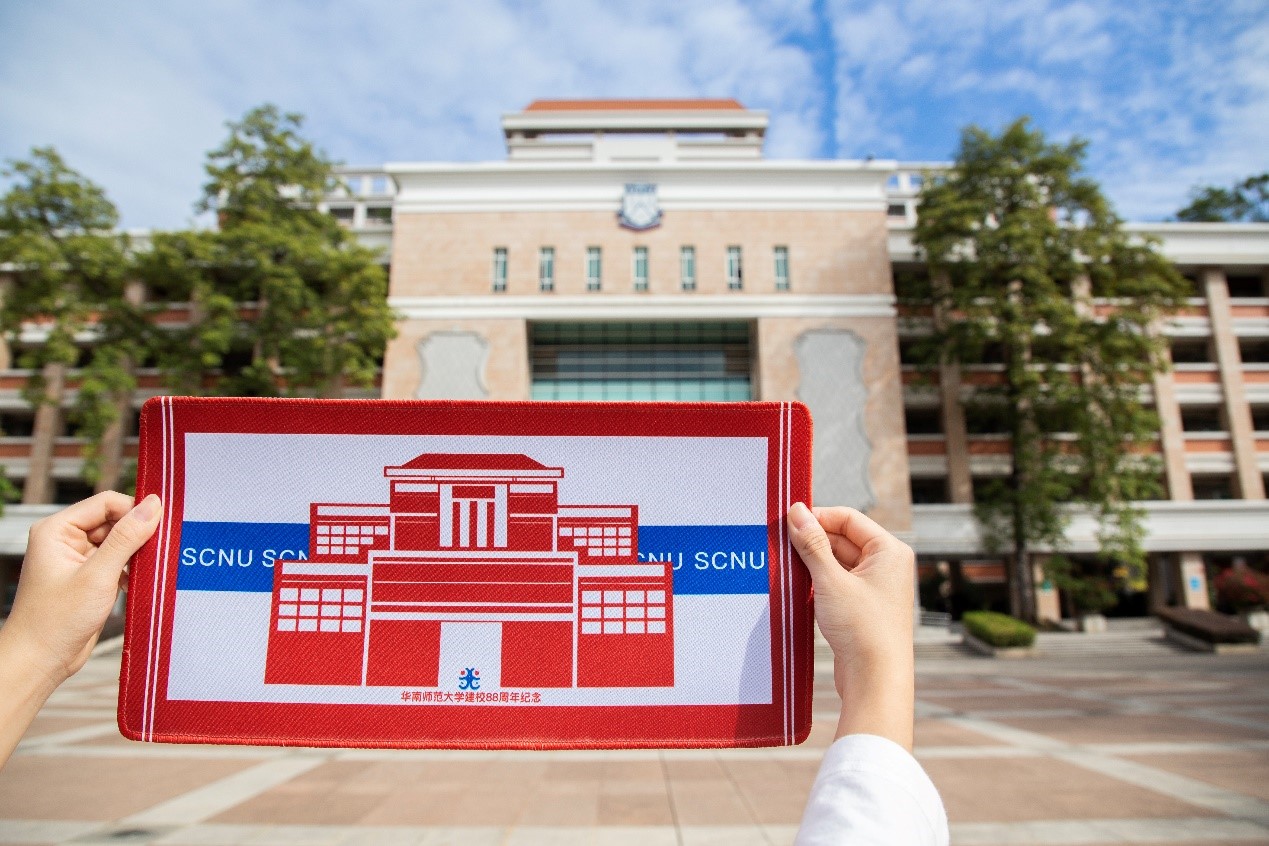 The table mat, which comes in the classic color combination of red and blue, is designed based on the first teaching building of Shipai Campus.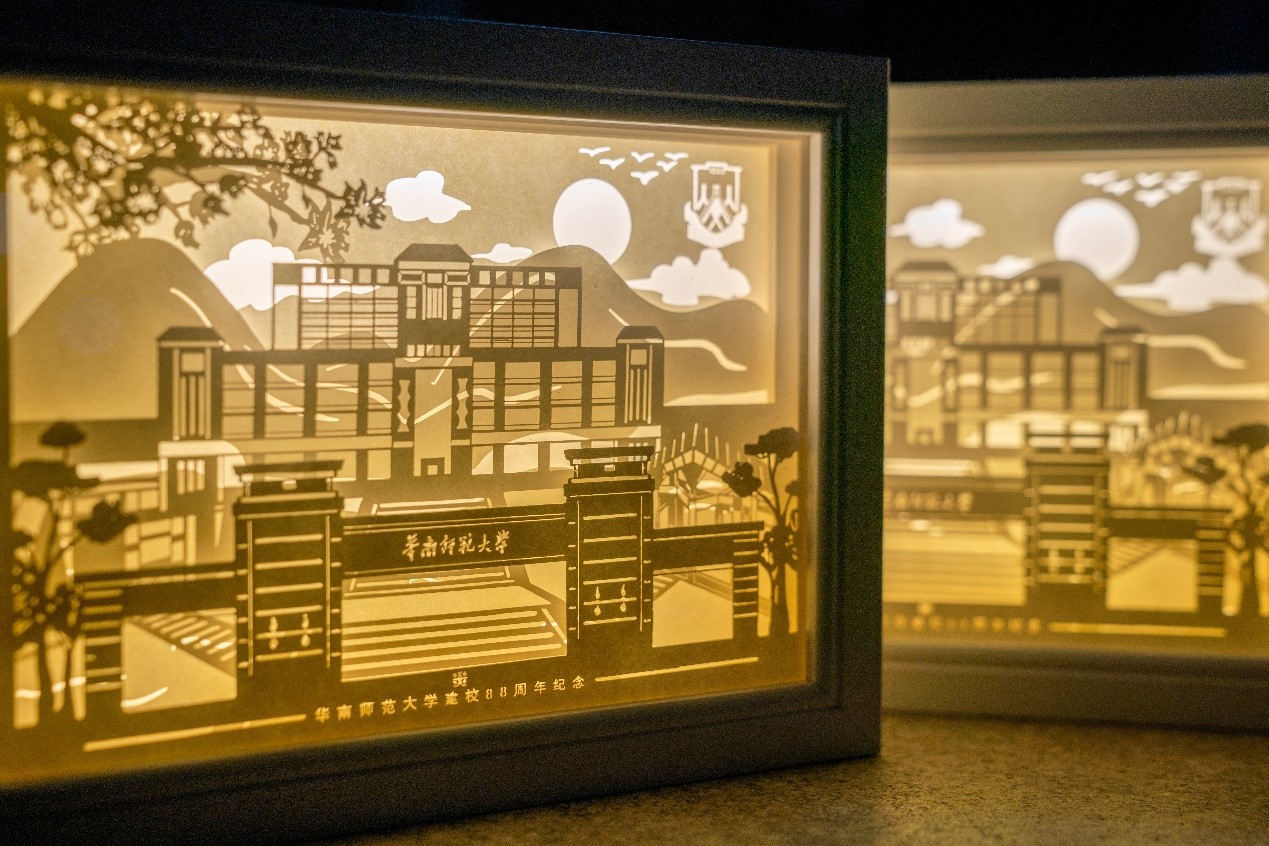 The expertly carved lamp made from paper represents the landmarks of SCNU, such as the teaching buildings and the Pavilion of Butterflies.
---
Written by Lin Zihao, Wang Ting, Zou Shan

Proofread by Edwin Baak
Edited by Li Jianru
What to read next: