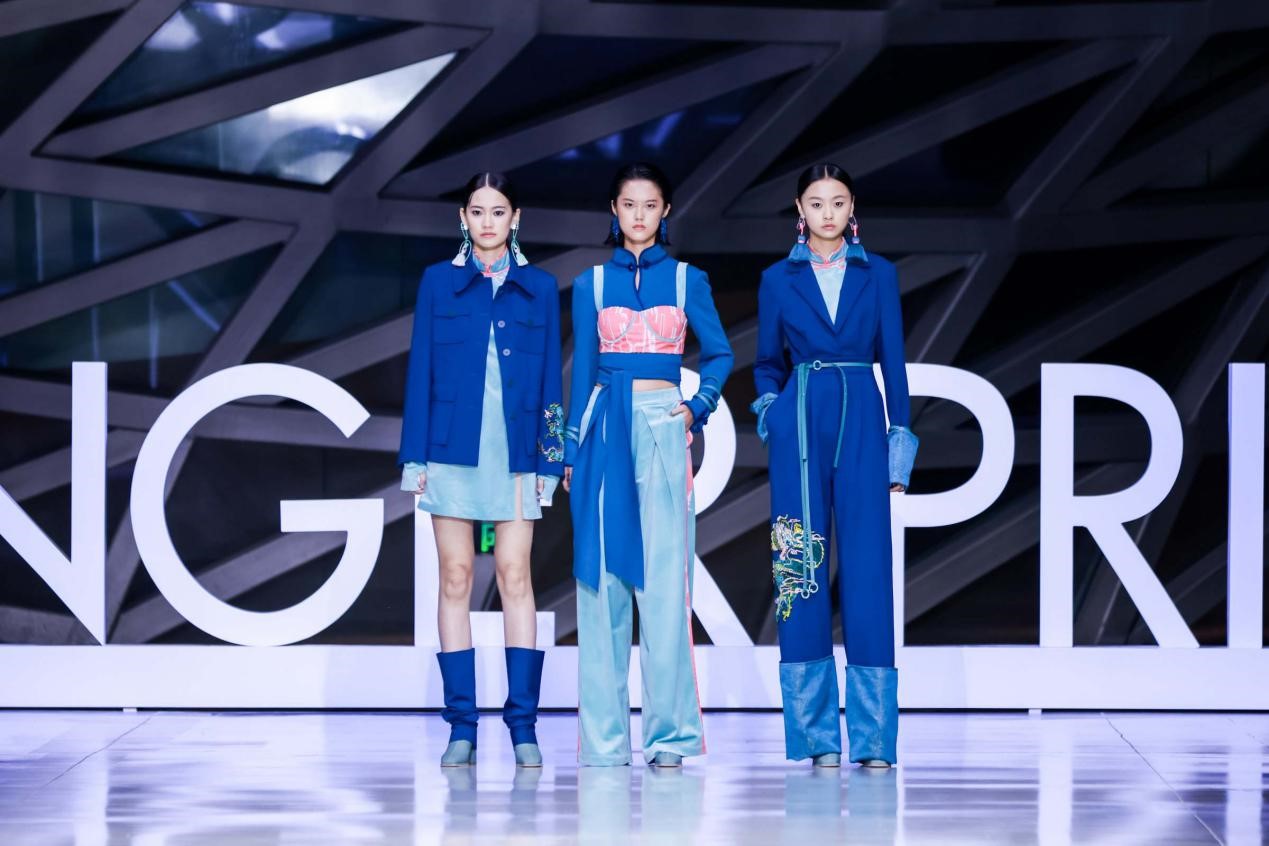 The "2021 YINGER PRIZE" International Youth Women's Designers Talent Contest was held at the Shenzhen Contemporary Art and Urban Planning Museum on October 15. He Mengmeng, an SCNU teacher from the School of Creative Design of the Shanwei campus, has won the award in the Independent Designers Group.
He Mengmeng's entry titled "Longtao" in Chinese is a new collection for the year 2021, featuring a reinterpretation of the Chinese style. Given that Longtao refers to actors who play a walk-on part in Chinese traditional opera, her work implies that young people should start everything from the basics, work hard, and accumulate bit by bit to make great achievements.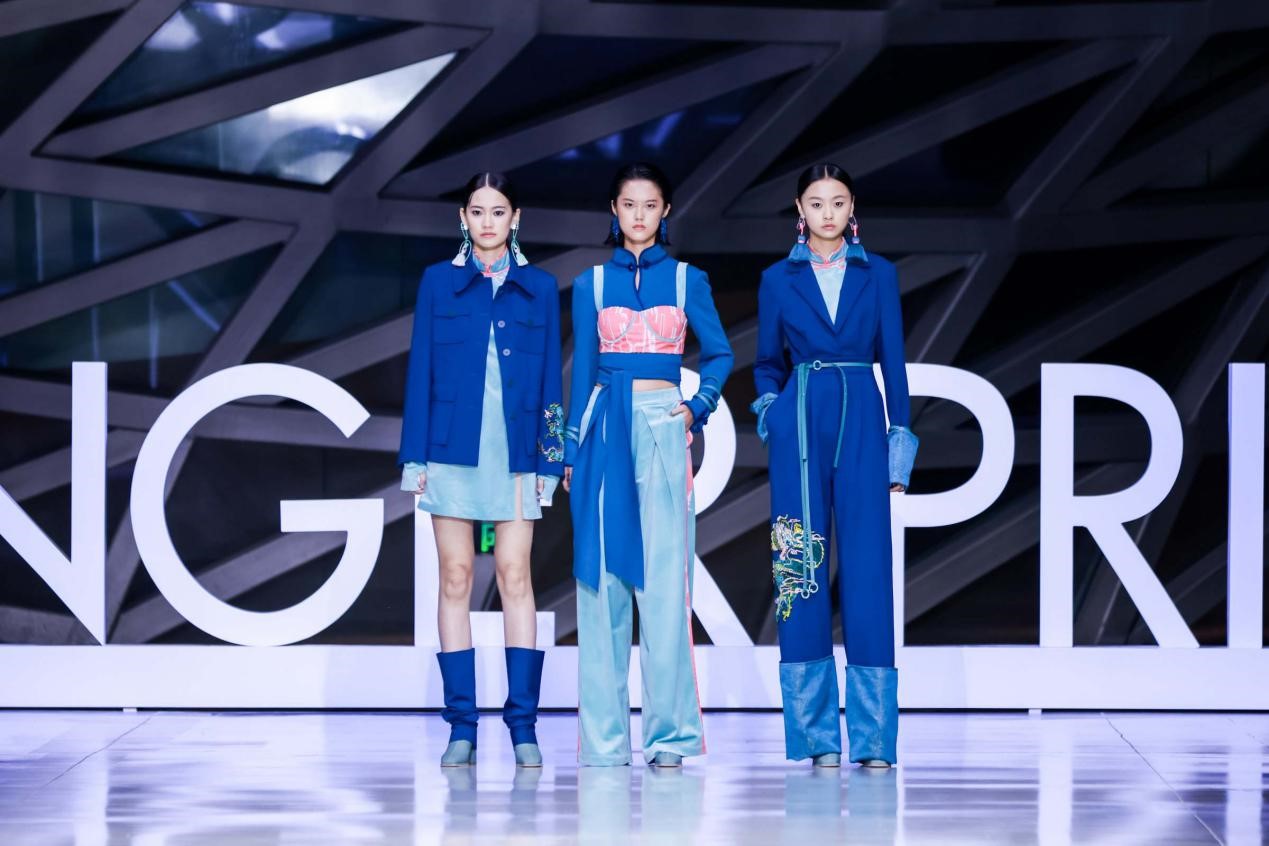 Models show the new Longtao collection of clothes during the competition.
He Mengmeng is currently a full-time teacher at the School of Creative Design on the Shanwei campus. She graduated from Tsinghua University and went to Central Saint Martins College of Art and Design in London to study creative design and fashion technology. Her art work was selected for the Global Sustainable Design Redress Design Award and Wallpaper Global Excellent design exhibition, and won many domestic and foreign design awards. She also founded her personal brand Moe Ho, to present the independent and free spirit of youth and convey youthful beauty and fearlessness by advocating the concept of sustainable development and the language of clothing art .
As one of themed activities of the Shenzhen International Youth Fashion Design and Creativity Week that lasts from October 15 to November 5, the "2021 YINGER PRIZE" Contest divides participants into two categories viz. the "Independent designers Group" and "Graduates Group". The event has received more than 800 entries in total from professional independent fashion designers from well-known universities at home and abroad.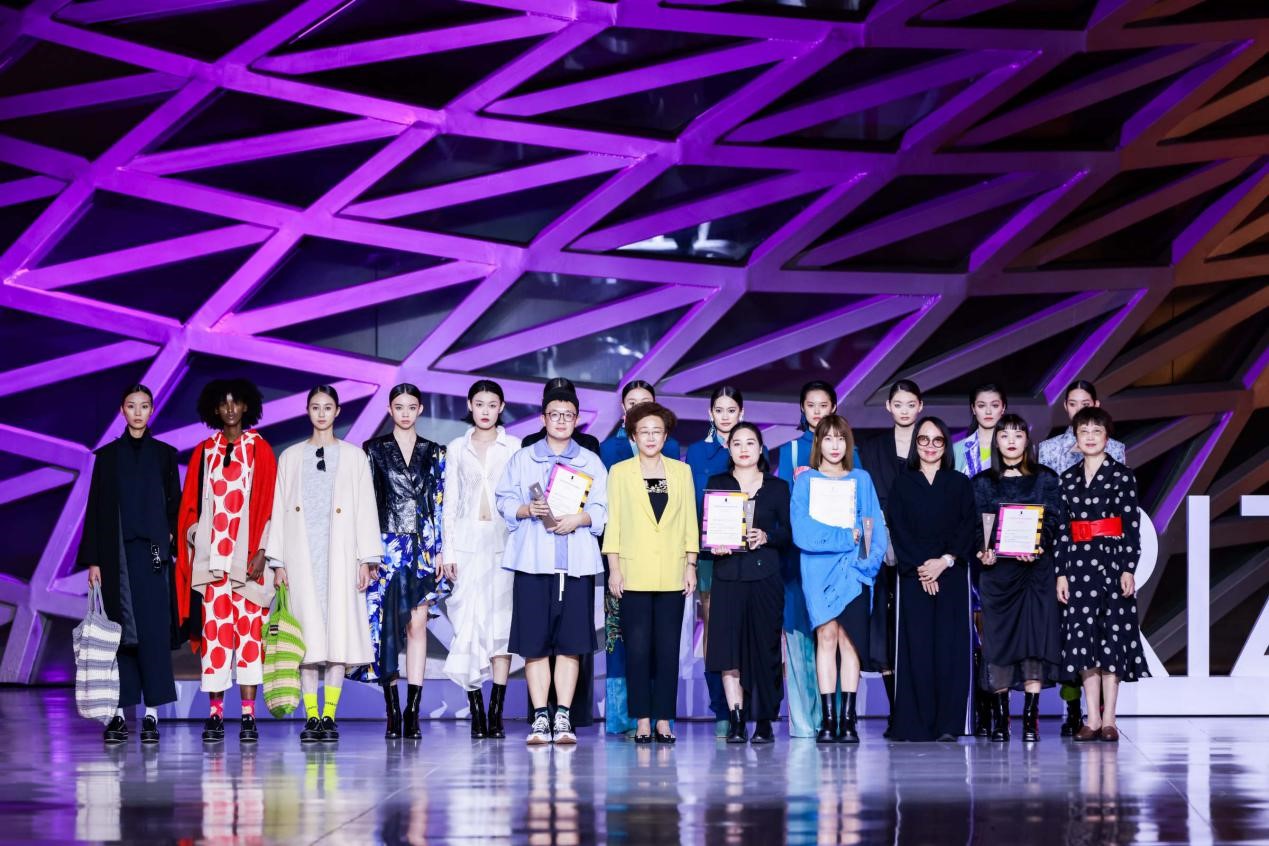 He Mengmeng wins the "2021 YINGER PRIZE" International Youth Women's Designer Award
Since its first edition in 2019, independent designers from 14 countries including China, the United States, Britain, France, Italy, Spain, Japan, South Korea, Lebanon and Belgium, as well as excellent graduates from the top fashion design colleges, including Central Saint Martins College of Art and Design in London, Parsons School of Design, Tsinghua University, the Beijing Institute of Fashion Technology, etc. have participated in the "YINGER PRIZE" Contest. The "YINGER PRIZE" has developed into a professional and influential platform from the perspective of design, creativity, commerce and market.
---
Source: SCNU News Center

Translated by Qiu Lezi, Wang Hedi
Proofead by Edwin Baak
Edited by Li Jianru
What to read next: