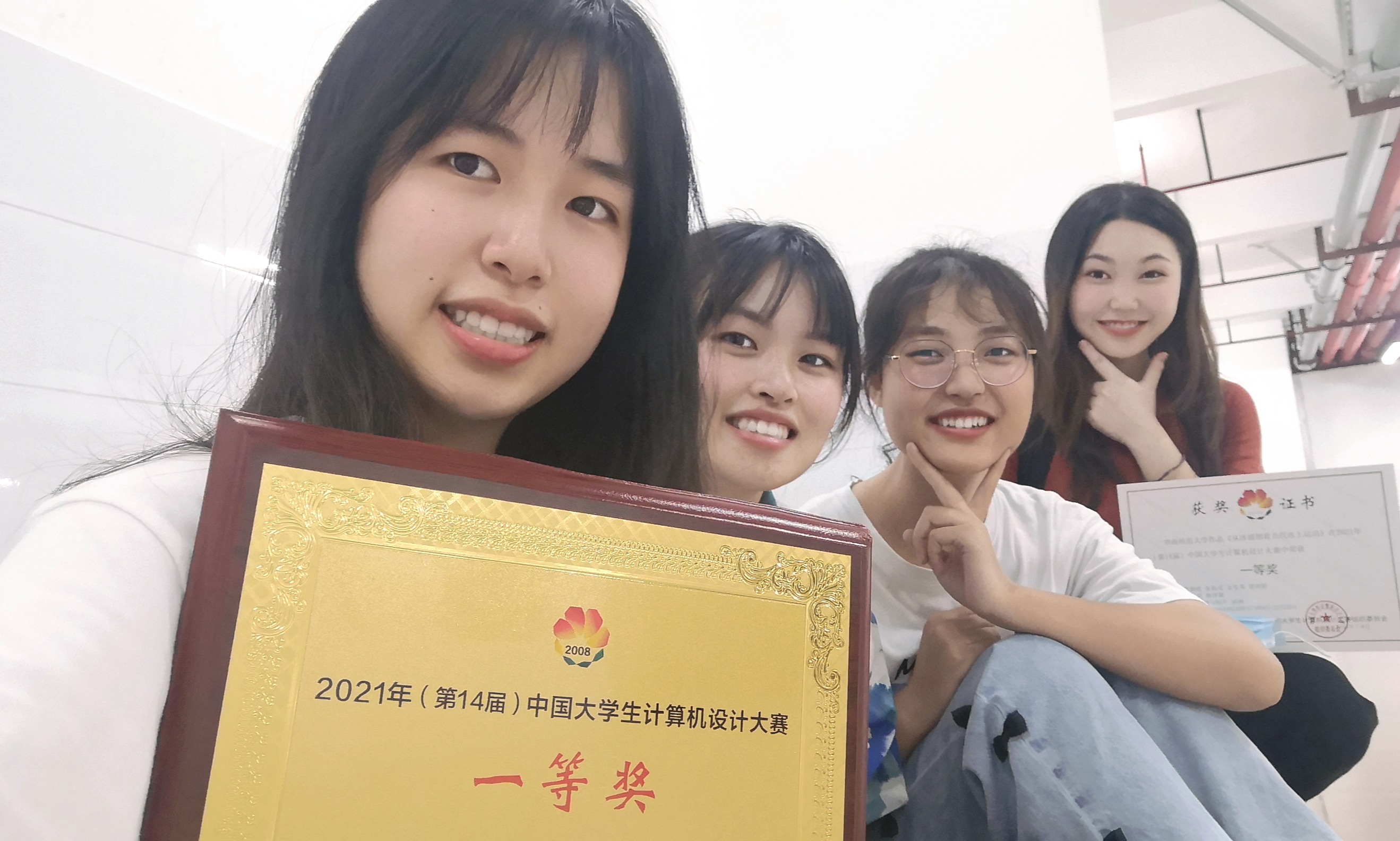 SCNU won one first prize, 10 second prizes and 14 third prizes, a total of 25 prizes in the 14th Chinese Collegiate Computing Competition this year, setting a new high record.
The production titled "A study of Ancient Ice Sports in the Painting an 'Ice-Skating Game'", consisting of a short animation film, was awarded the first prize. It features an animated character that shows audiences around a map of an ice-rink, and helps them to understand the ancient ice sports and its modern development. By connecting the ancient and the present, the work highlights the historical roots of winter sports culture in China.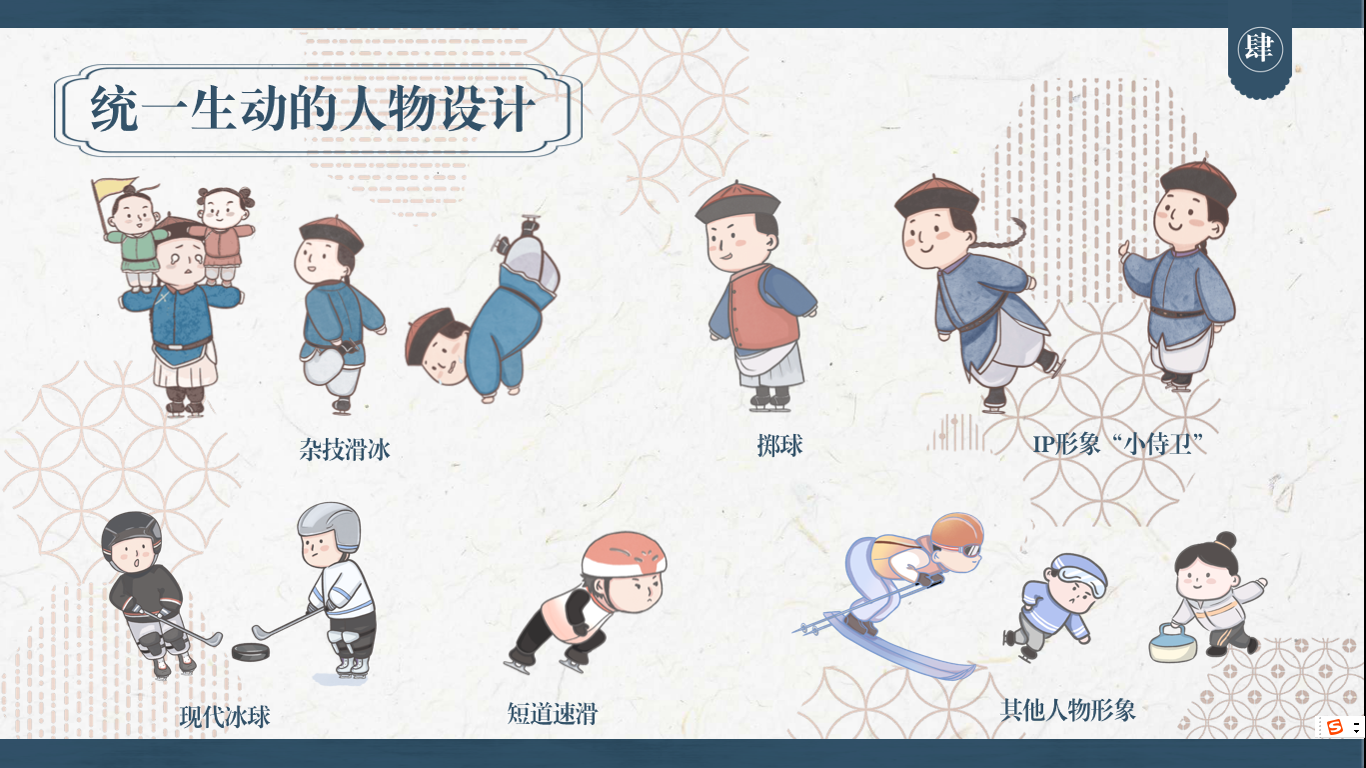 Stills from the short animation film awarded the first prize at the 14th Chinese Collegiate Computing Competition.
"The decisive factor for the prize was that we divided our work reasonably and gave full play to everyone's advantages," said Zhu Yunling, leader of the group of four team members who are from different schools each with their own specialties. For example, Fan Yingzhi, a member of the team, is good at painting and has an exquisite aesthetic taste. Thus she could give much advice on the aesthetic effect of their production. "When we were uncertain about a part of the work during the production, we would all turn to her for help," Zhu said.
It's the first time for this team to participate in such a competition. Besides lack of experience, they were also faced by a constraint of time. This competition requires high originality, and almost all the materials have to be drawn by themselves, in less than one month. Time was tight and tasks were heavy, so they could only strengthen communication, ask and learn in time if they met something didn't understand, according to another team member, He Liuxing.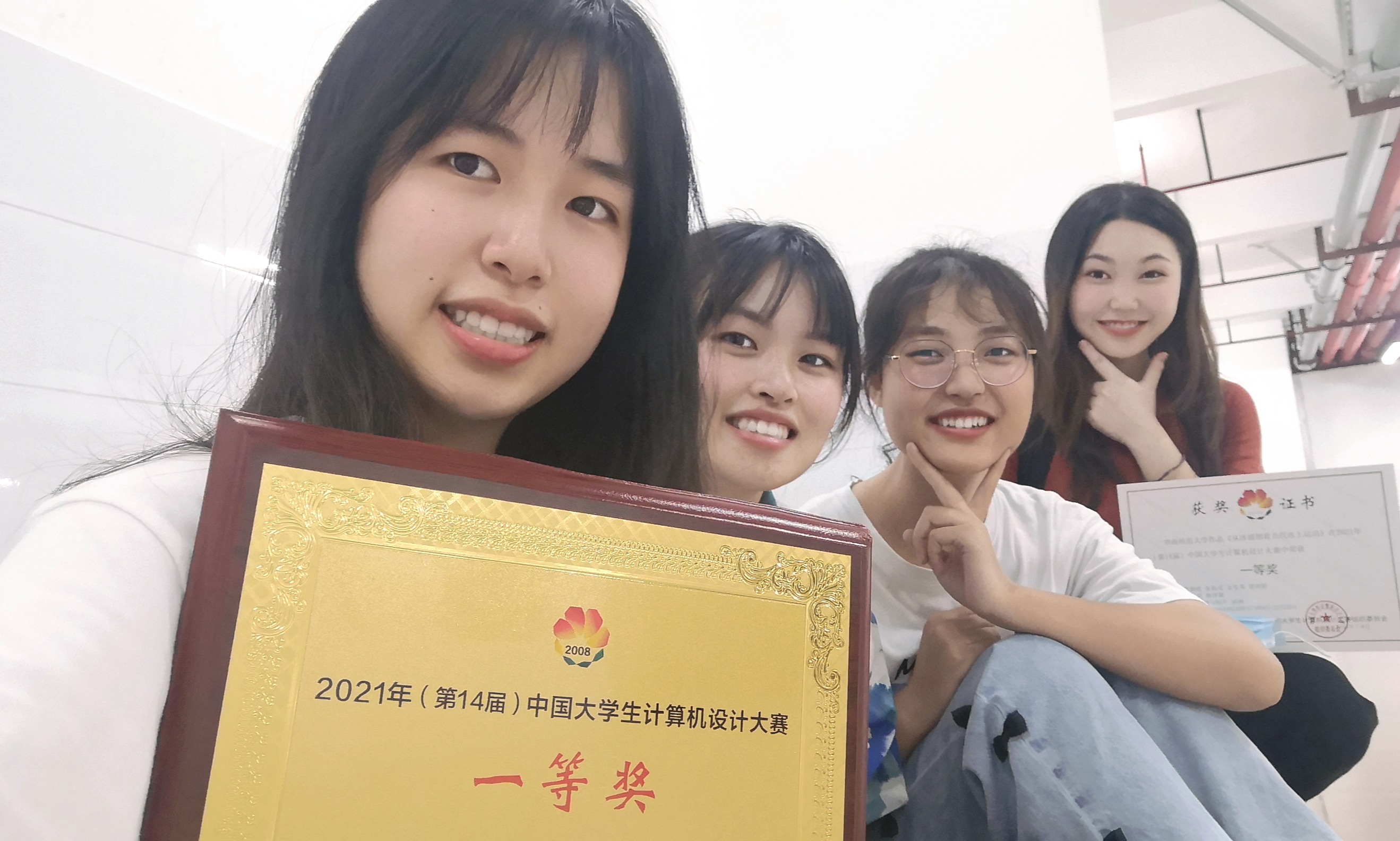 Zhu Yunlin, Fan Yingzhi, He Liuxing, and Fan Wenxiu (From left to right) with their certificates.
When came to the help of teachers, Fang Wenxiu said their teachers gave a great deal of support during the competition. "They are very experienced and not only introduced the various contents of the competition in detail, but also put forward many constructive suggestions according to our production plan, like the dubbing sound effects, etc., helping us to improve our work. We are very touched and very grateful to the teachers," she said.
"Every time we reported our progress in the group, our team members will praise without hesitation, and we will cheer each other up and fight side by side, Zhu said. It is the persistence and affirmation of six months' efforts for them to win the first prize. After hearing they had won the prize, they immediately threw themselves into the preparation for the national on-line live broadcast of their production with excitement, drawing a satisfactory full stop for this competition.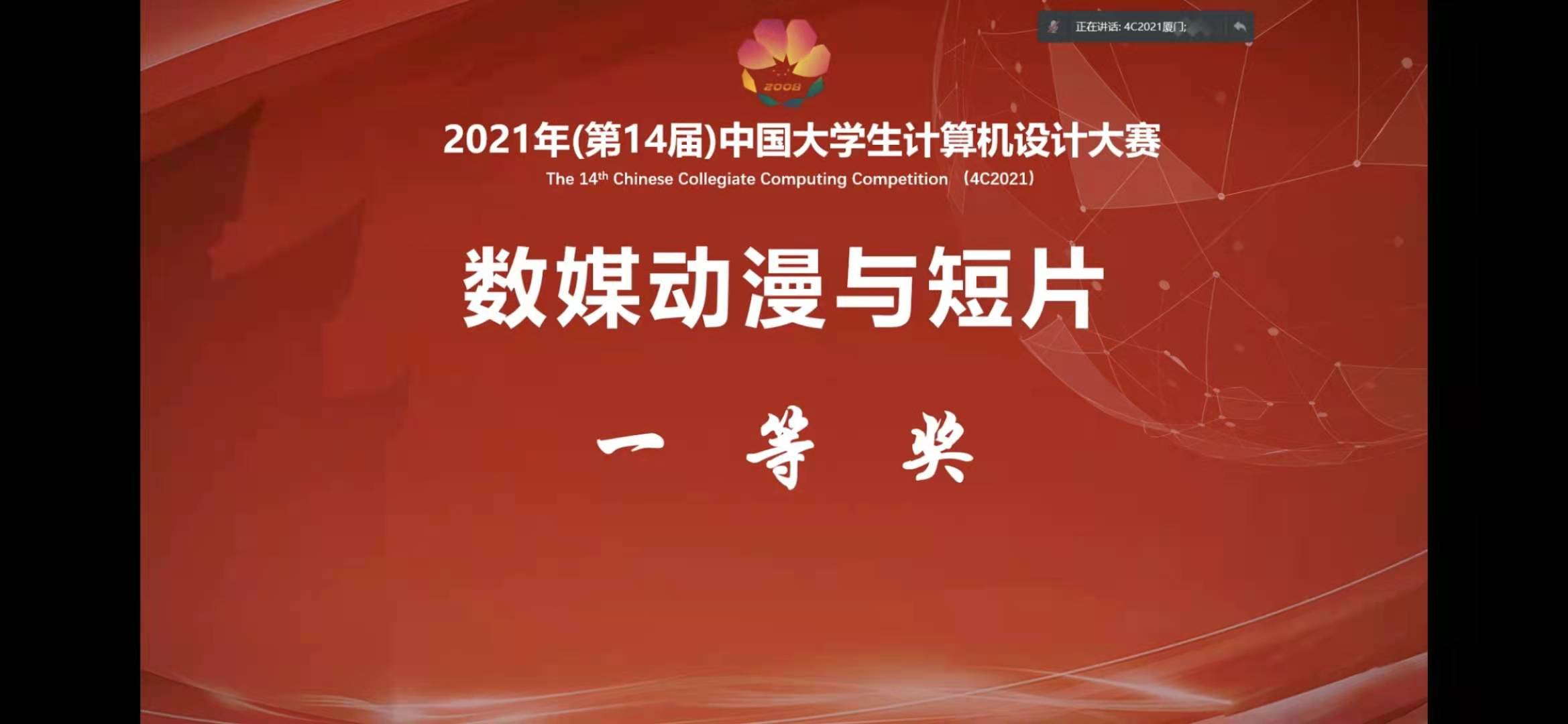 National on-line live broadcast of the productions.
More than 100,000 productions of students from more than 800 colleges and universities across the country participated in the competition this year, and a total of 5,107 productions were shortlisted for the national competition.
Founded in 2008, the Chinese Collegiate Computing Competition is an important national scientific and technological innovation competition for Chinese college students in the List of Competition Items and the National College Students Competition Rankings.
See the list of awarded works: https://news.scnu.edu.cn/44479
---
Source from SCNU News Center

Translated by Li Xingfeng
Proofread by Edwin Baak
Edited by Li Jianru
What to read next: