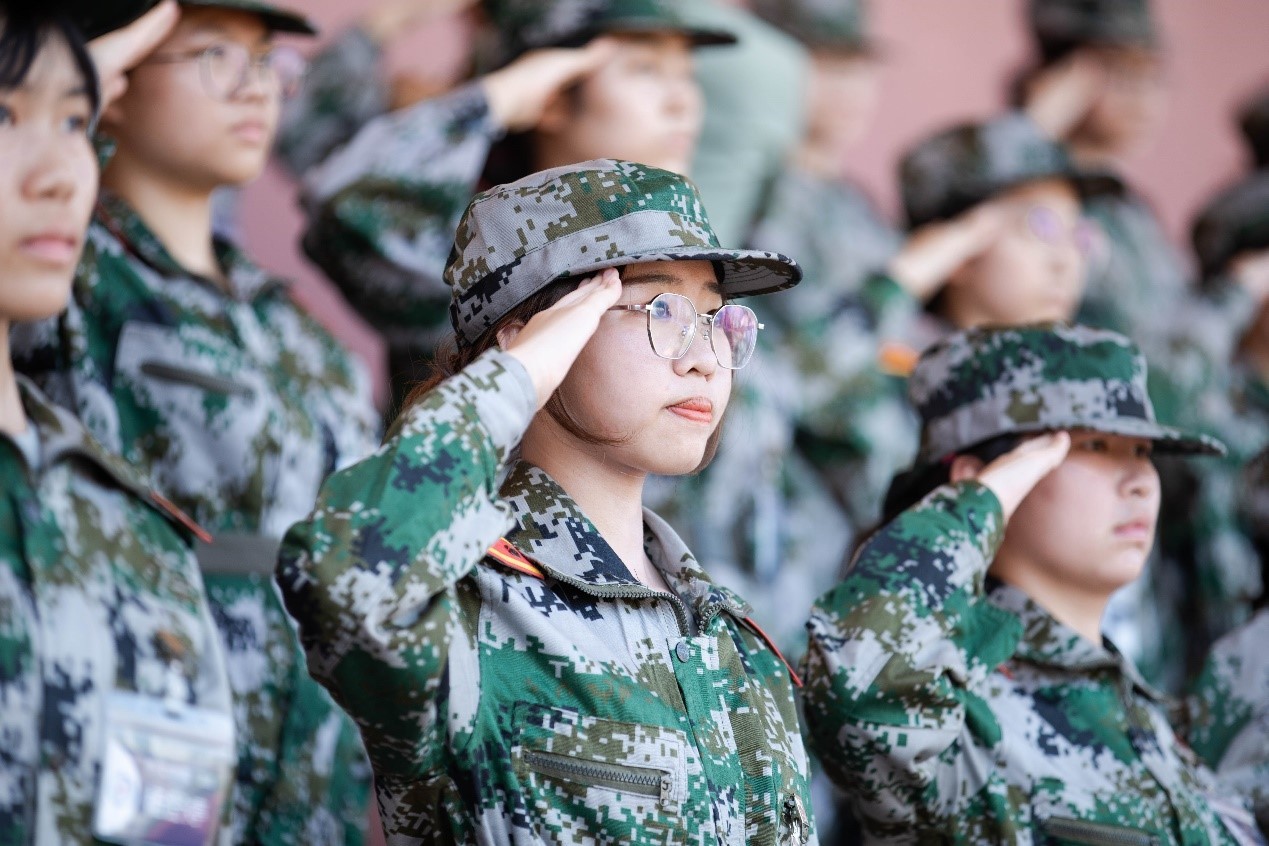 The military training mobilization conference was held on September 10, marking the inauguration of the 15-day military training for freshmen at the Shipai, University Town and Nanhai campuses. 140 outstanding cadets from the Army Special Operations Academy of the People's Liberation Army will work as instructors in the program. The training aims to improve students' discipline and their knowledge in national defence and national security.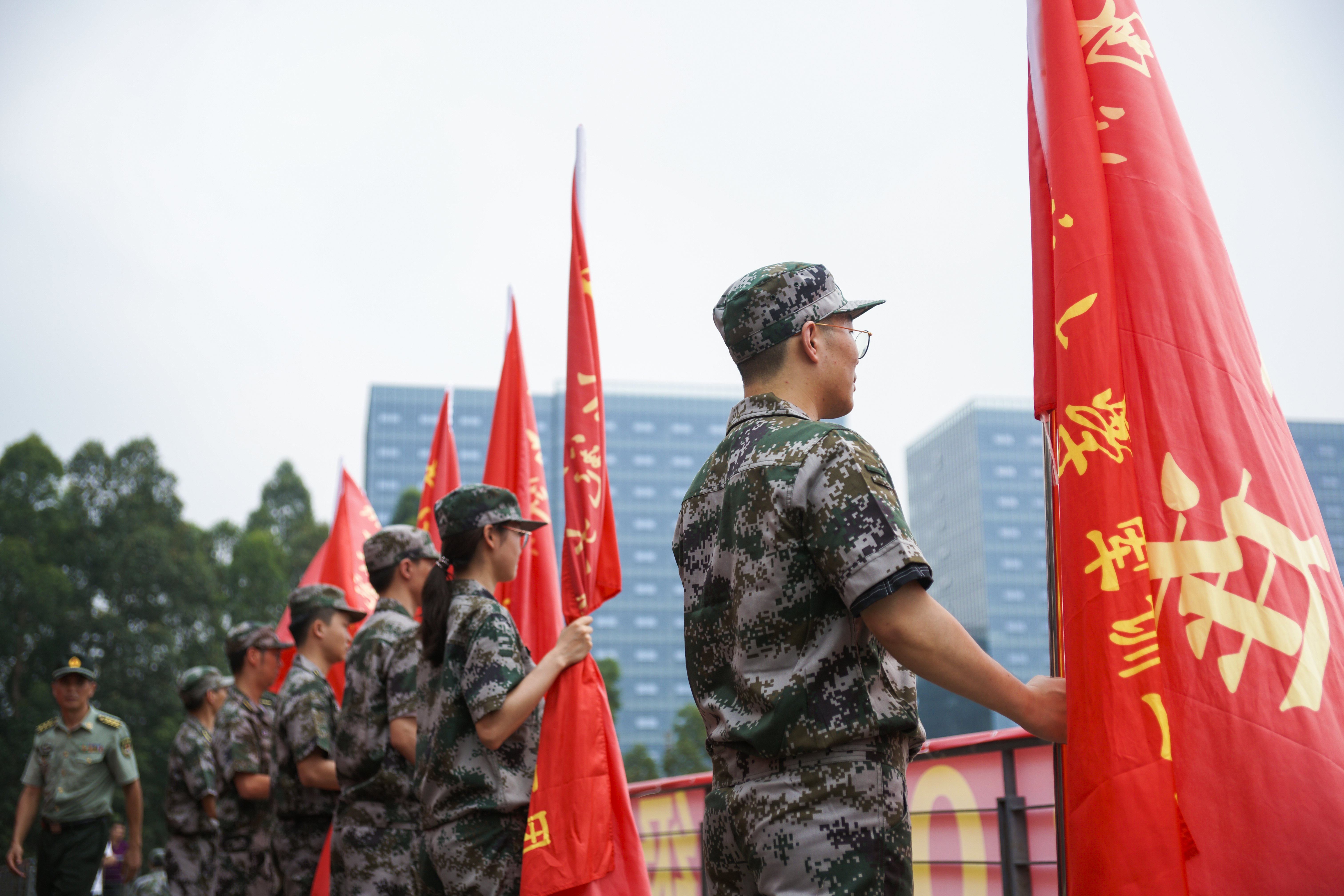 Student representatives from different schools and colleges were awarded the military training team flag, a ceremony that marked the beginning of formal training for the freshmen.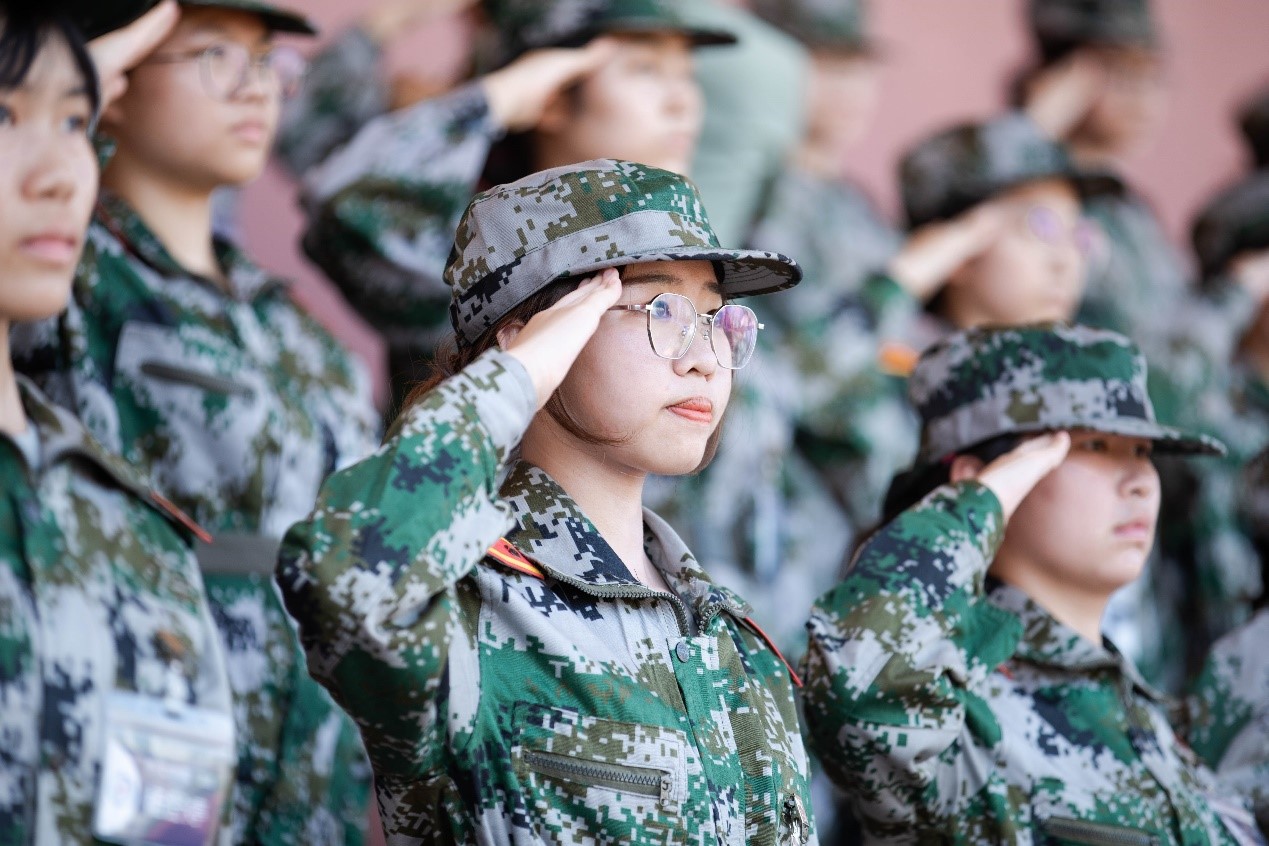 Freshmen salute the flag at the flag-raising ceremony at the military training mobilization conference.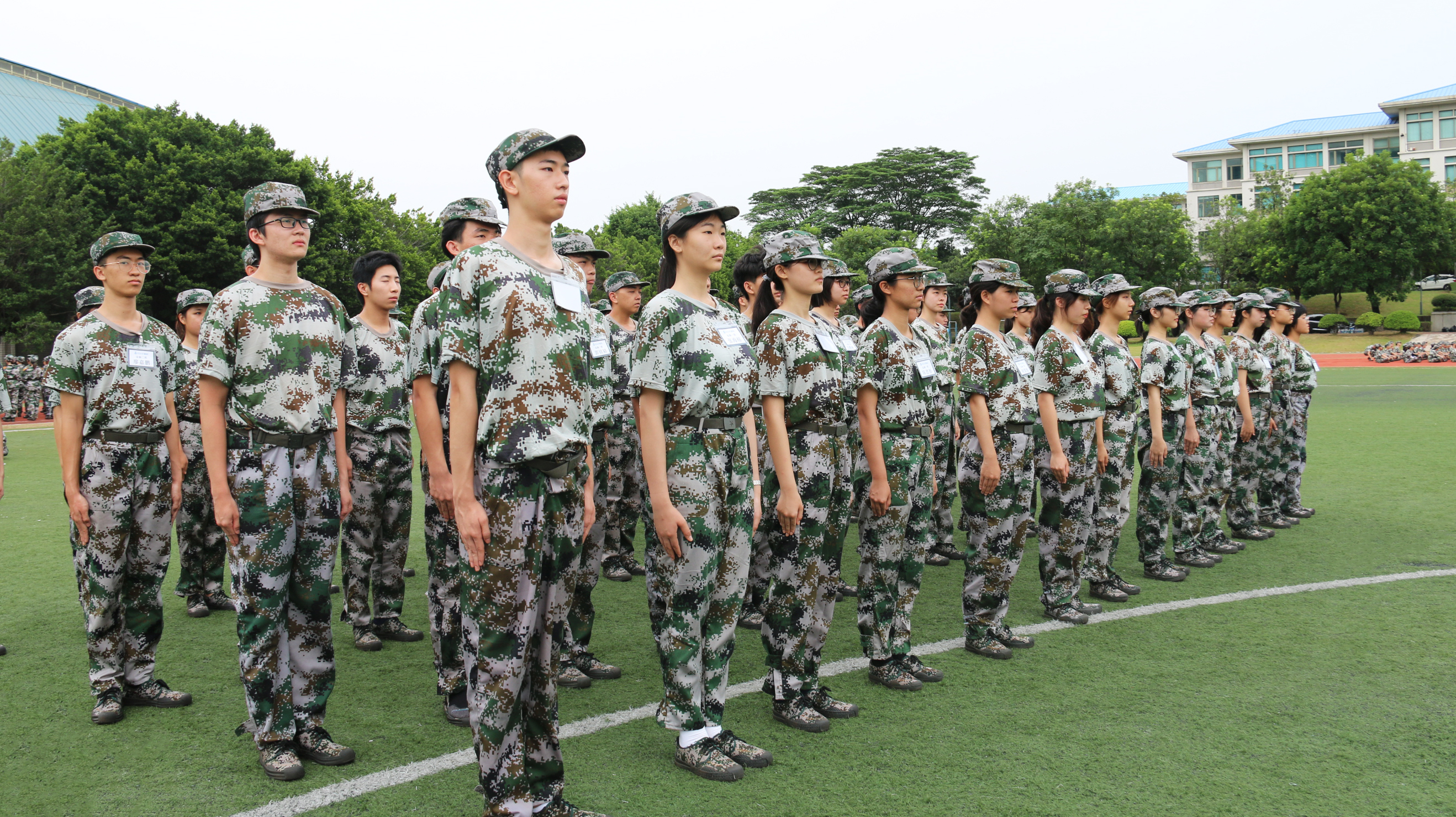 Freshmen at the Nanhai campus standing to attention, a program that typically lasts 15 to 30 minutes.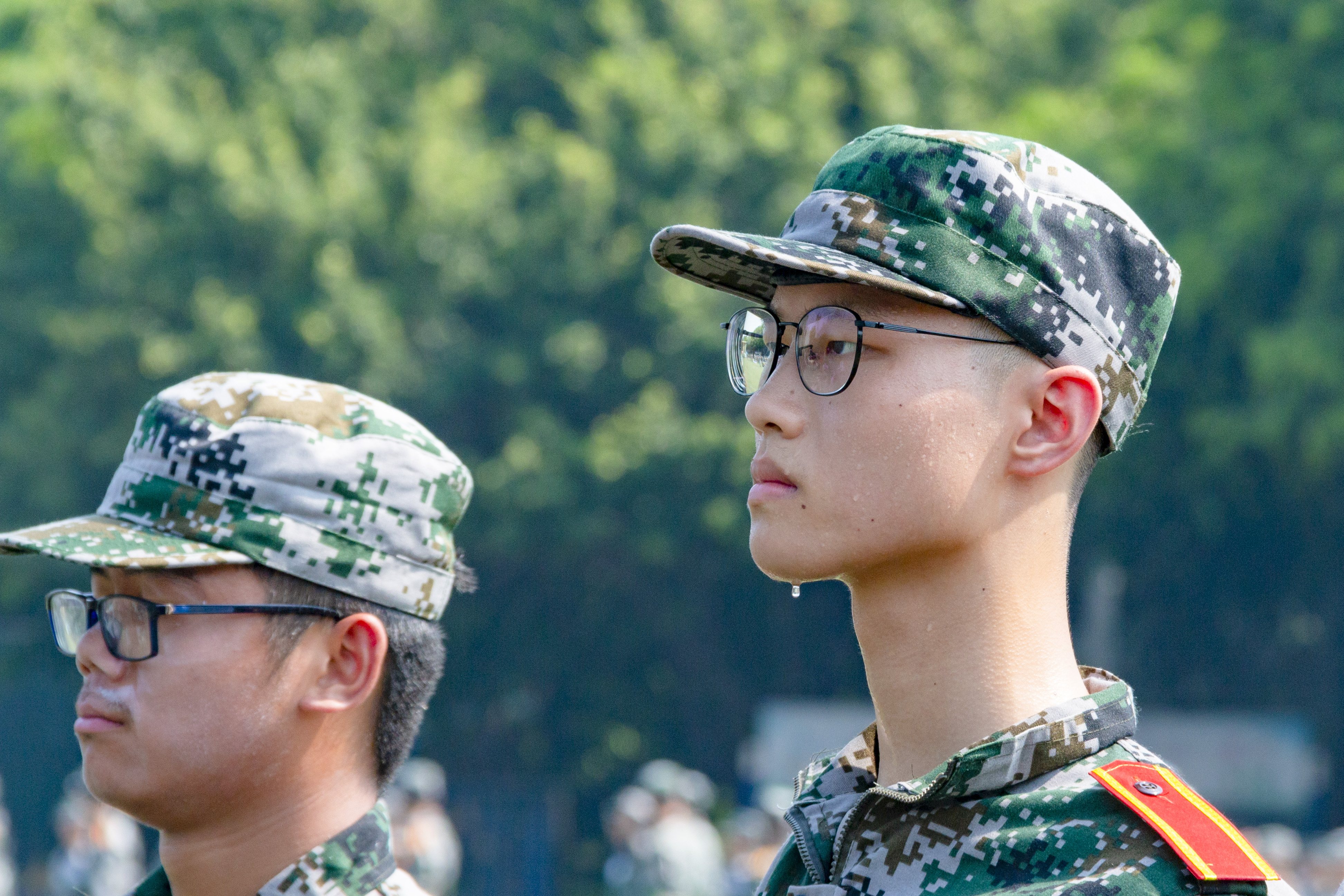 The hot weather in Guangzhou causes a drop of sweat to slide down the cheek of a student but he doesn't move at all. Standing up is a honing of the will of the new students.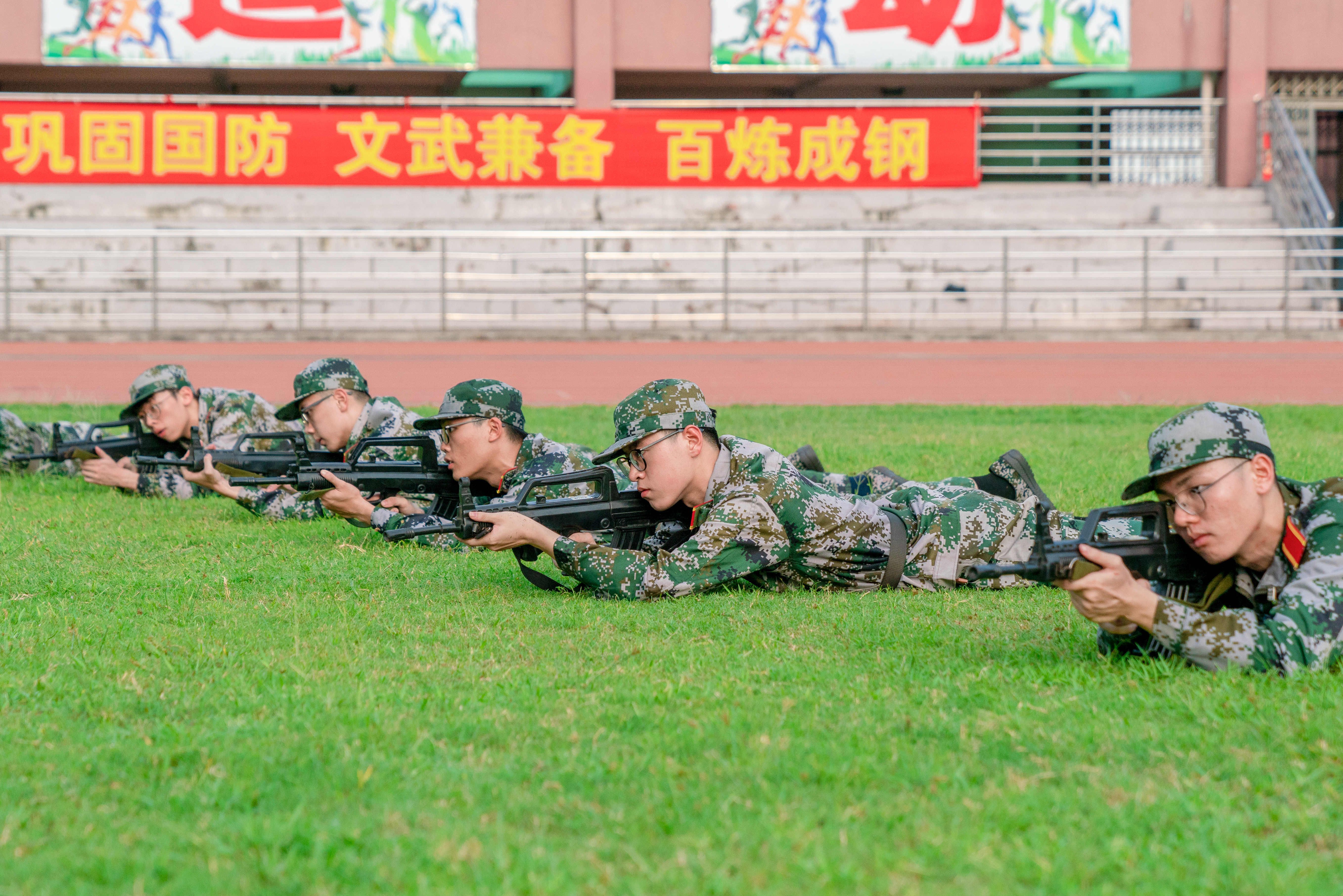 Freshmen are learning to operate guns as they lie on the lawn.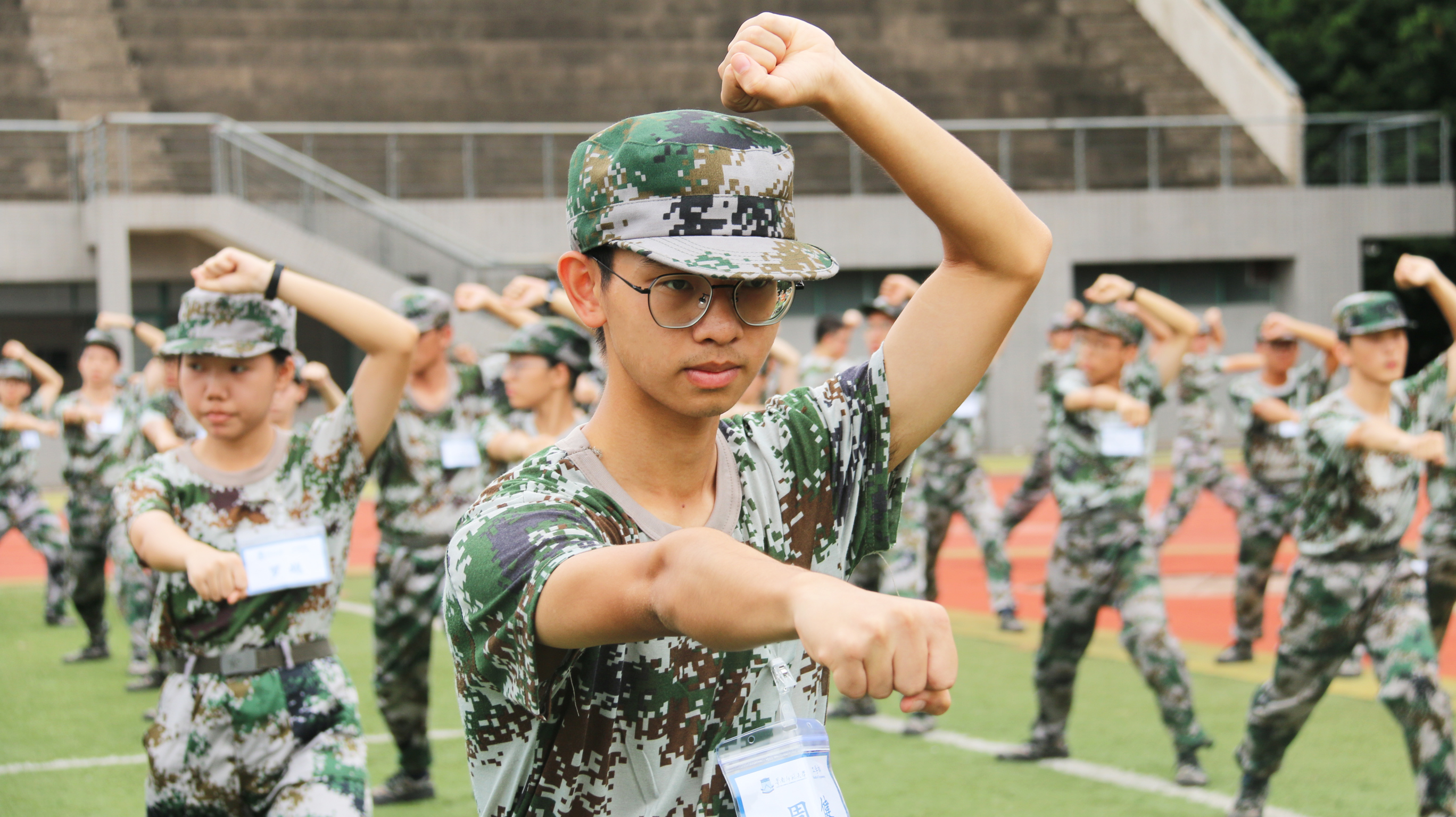 Freshmen are practicing military boxing on the playground, shouting "Sha" (杀).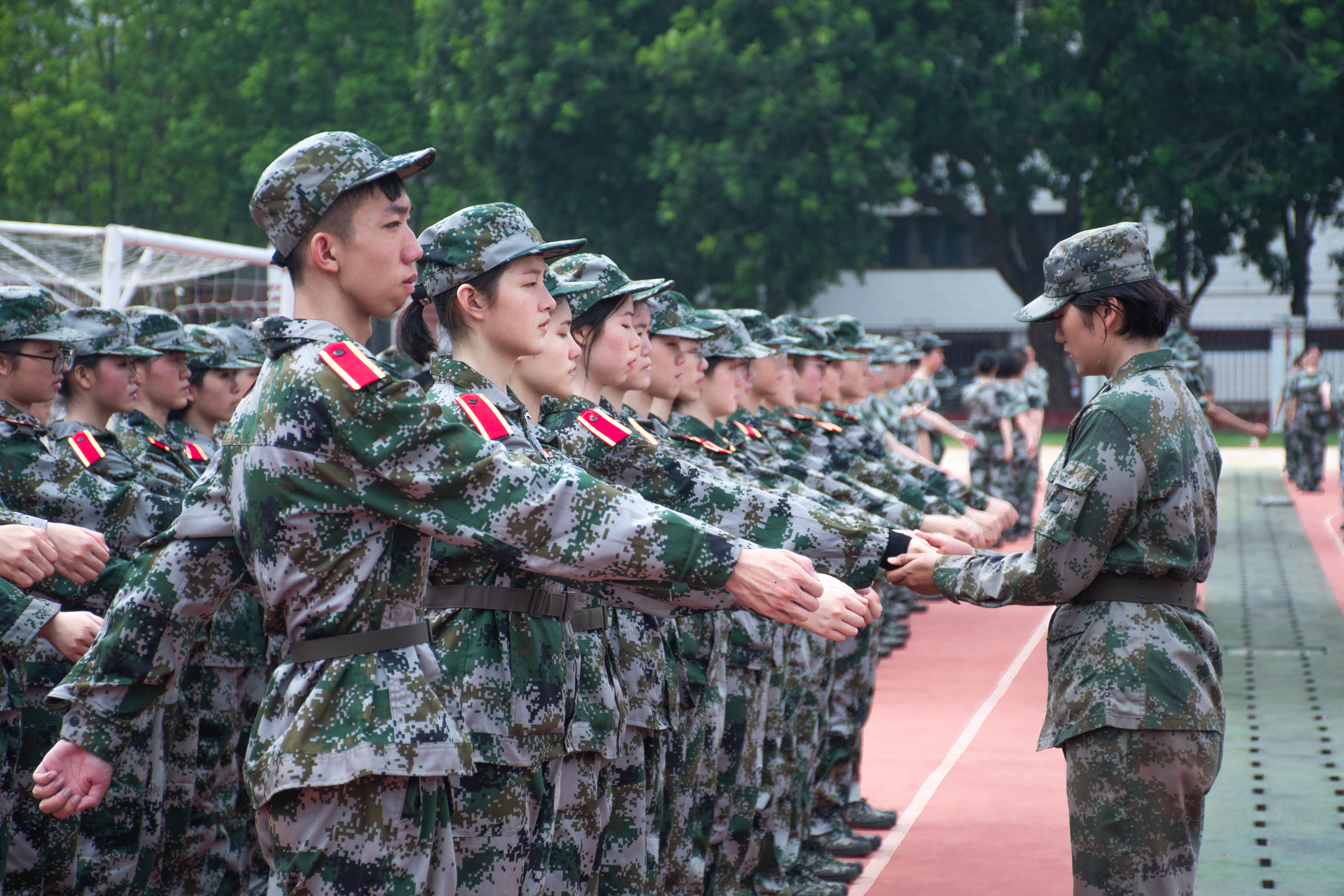 The instructor is carefully guiding the students' arms movements.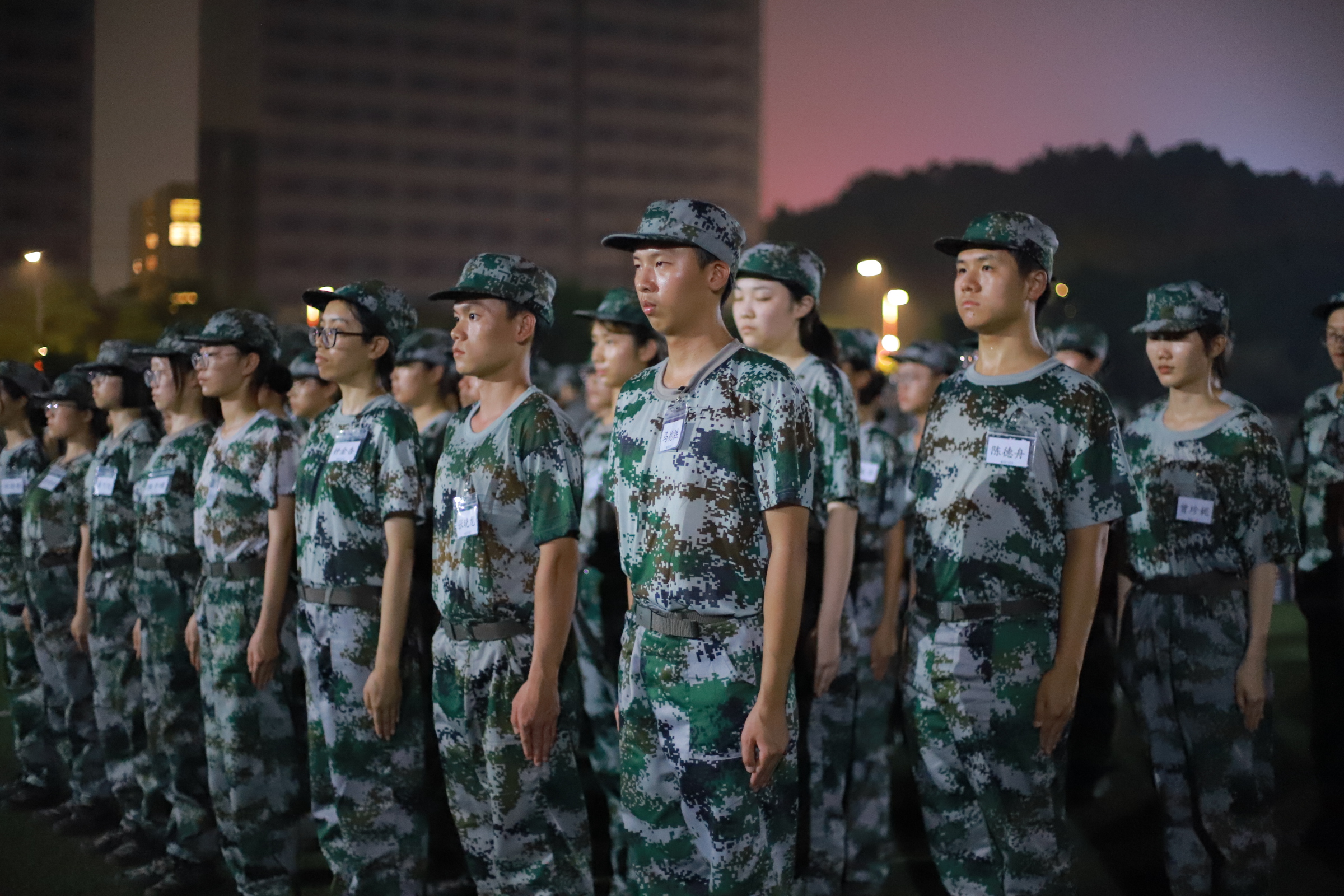 Students keep up high morale by seriously standing to attention during night training.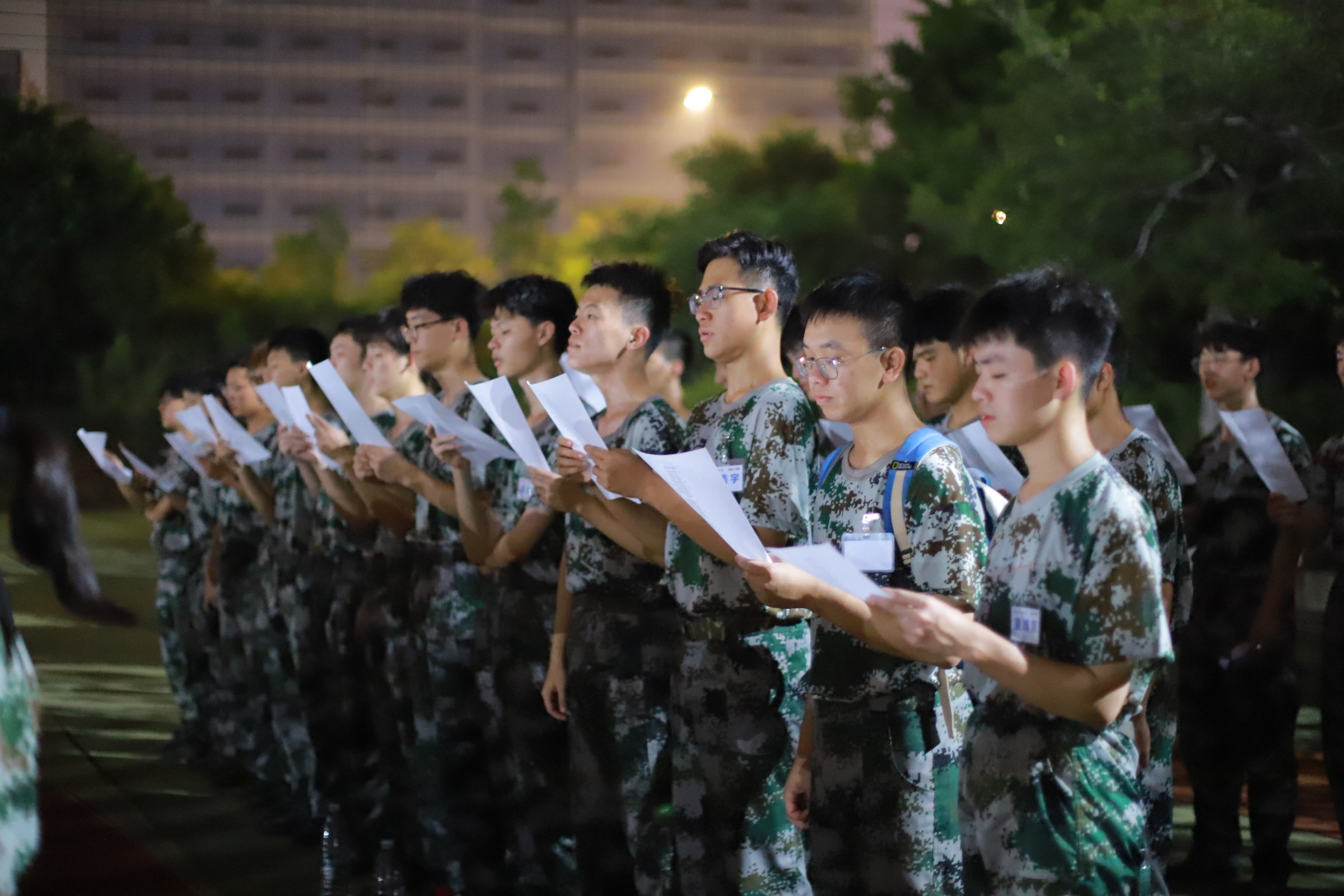 Freshmen are practicing to sing military songs, in addition to training.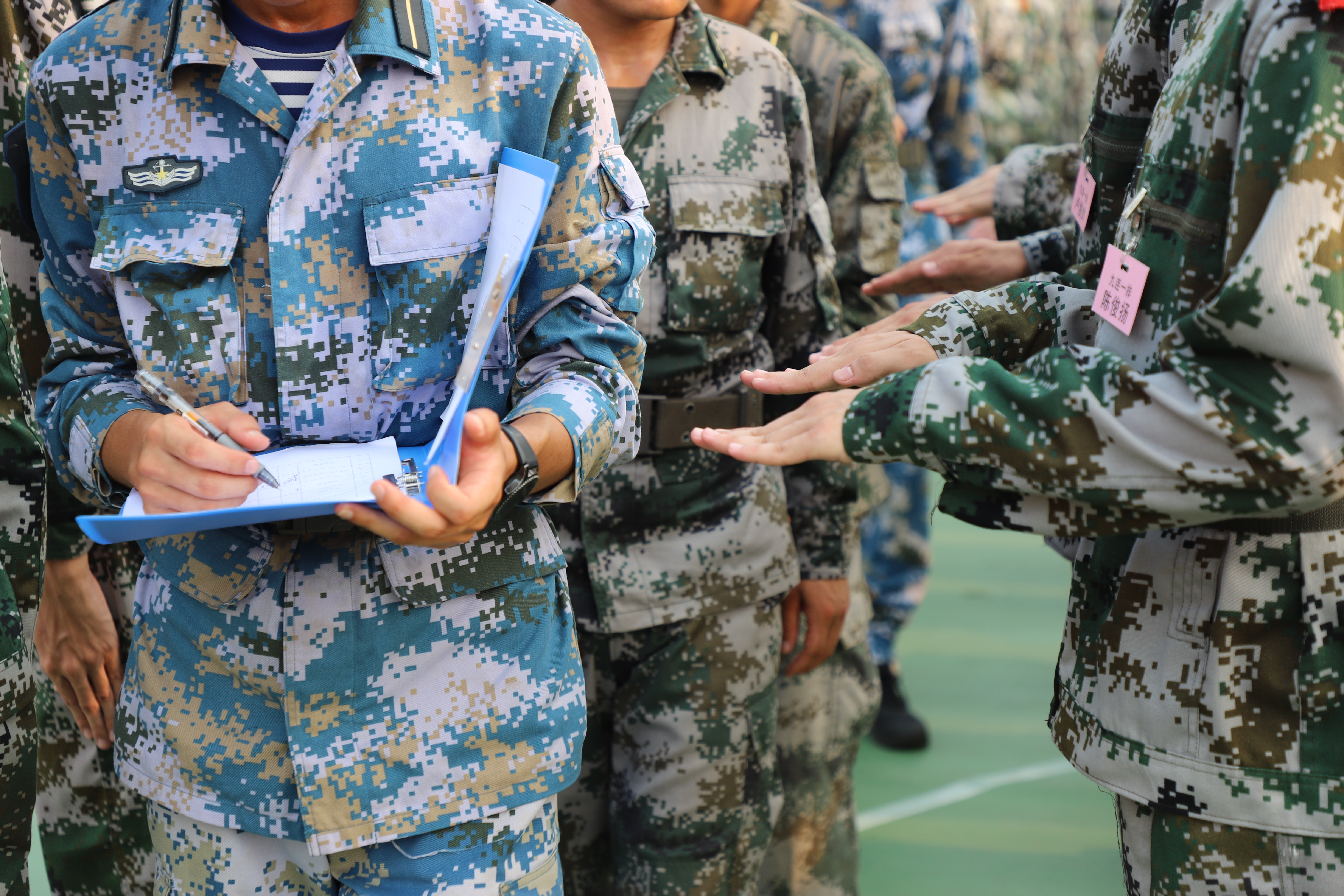 The instructors are strictly checking students' military bearing and making careful records.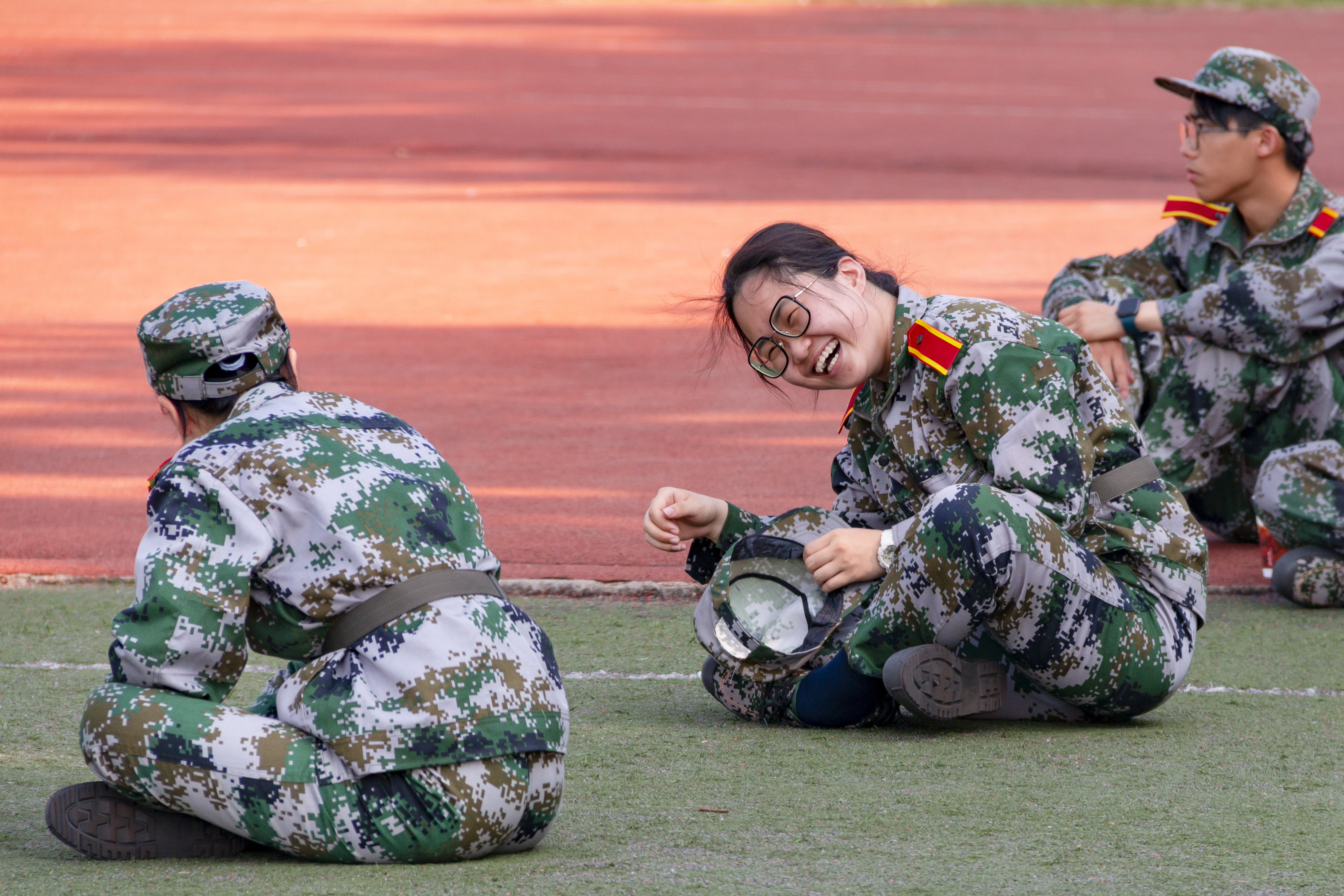 A student laughs out loud as she chats with classmates during the training break.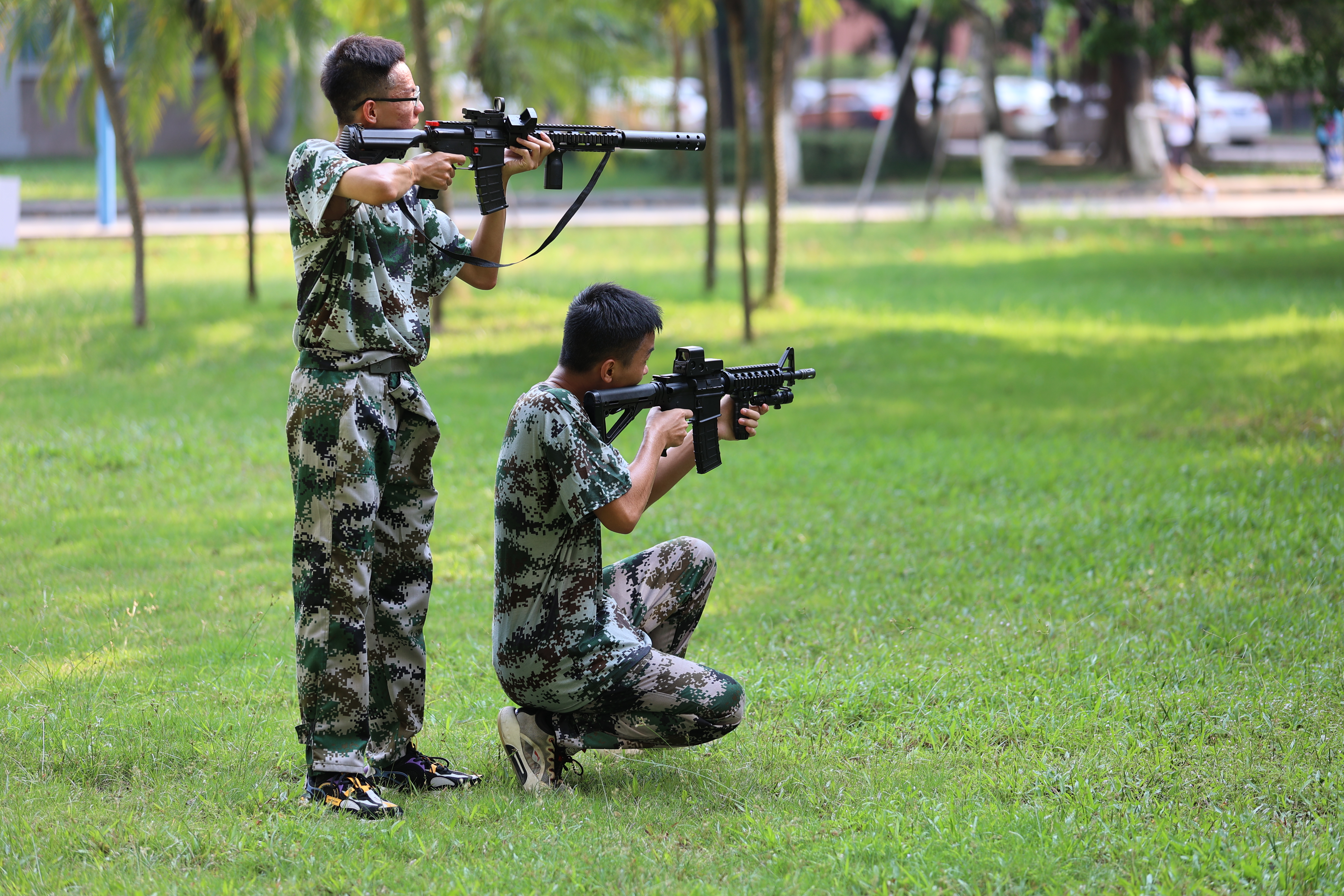 Freshmen taking part in taking aim exercises on the Shipai campus during the training.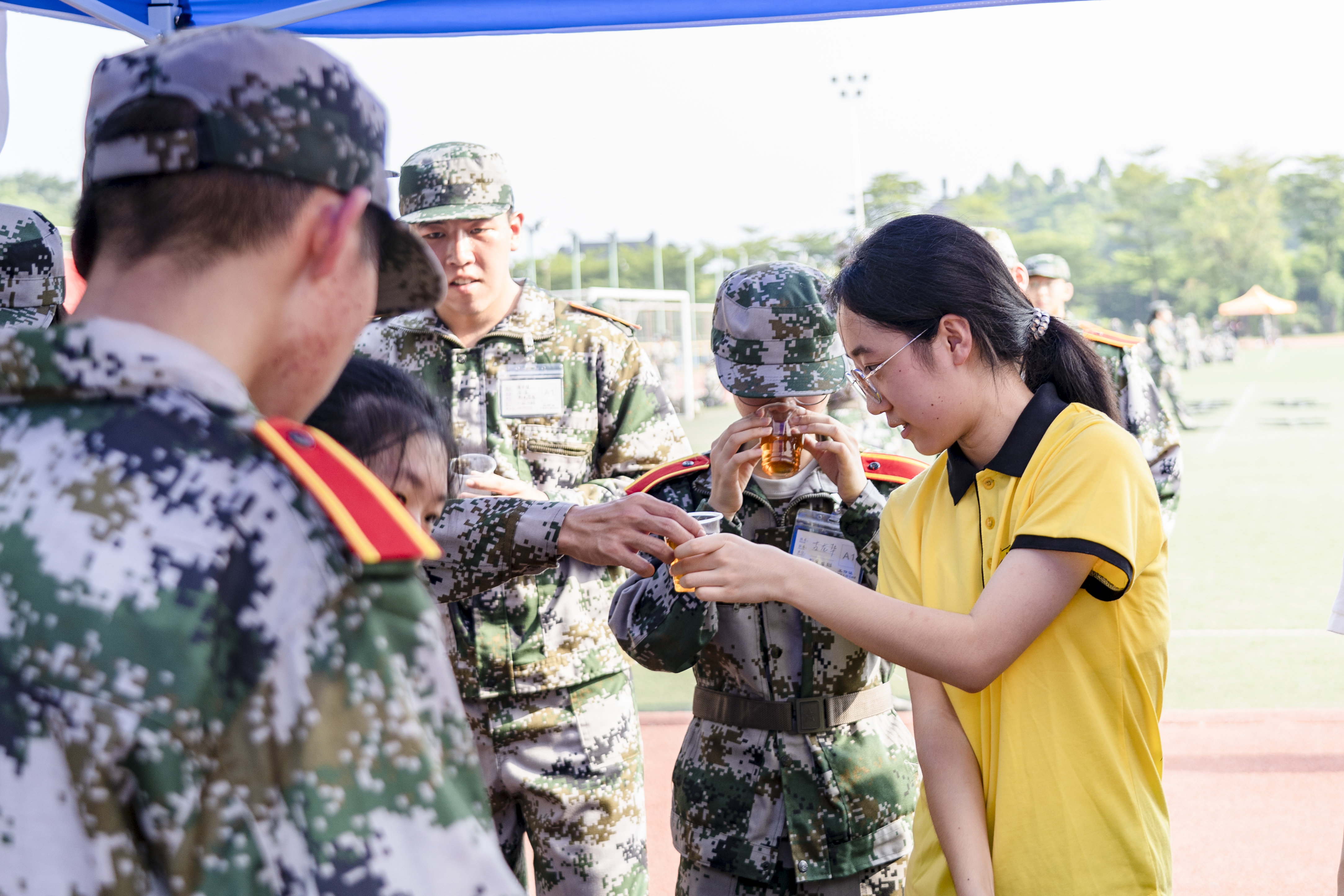 Senior students are offering herbal tea to hard-trained freshmen, which helps them to cool down.

---
Written by Yan Xiaoxi, Li Xingfeng
Proofread by Edwin Baak
Edited by Li Jianru
What to read next: