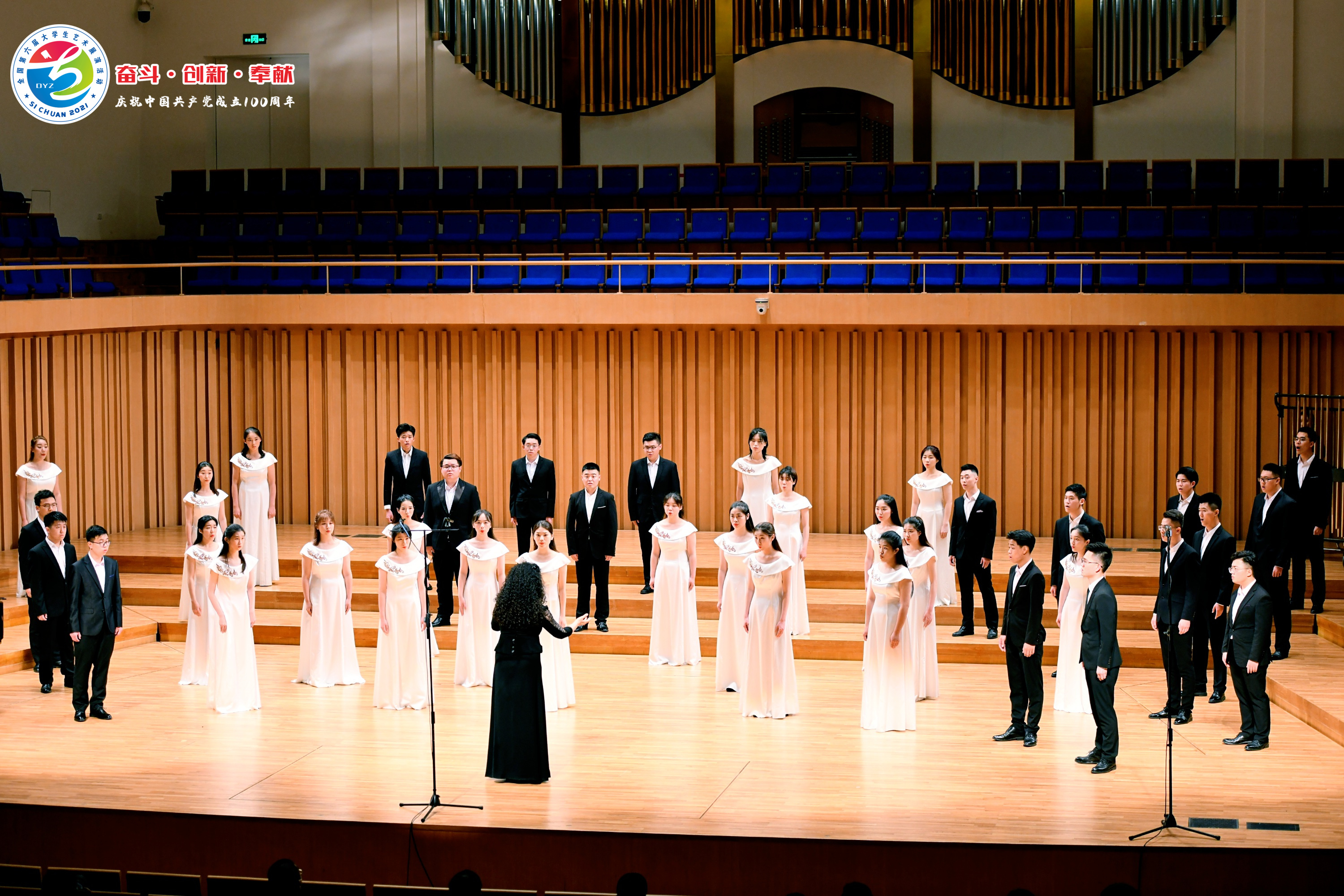 The 6th National College Student Art Exhibition and Performance came to an end in southwest China's Chengdu on May 13. During the eight-day event, SCNU has achieved good results, with three first prizes among other awards.
SCNU won national first-prize awards for vocal performance, for aesthetic education reform and for innovation respectively. The winning vocal work "2020", presented by the chorus of the School of Music of SCNU, features the great achievements of China's victory against COVID-19 in 2020. Professor at SCNU and composer Pan Xingzimin was invited to create this large mixed choral work, and the choir members spent one year preparing for the competition. Their performance received extremely high praise from experts across the country as they made the stunning debut on stage, said the school staff at the scene. This works also won the excellent creation award.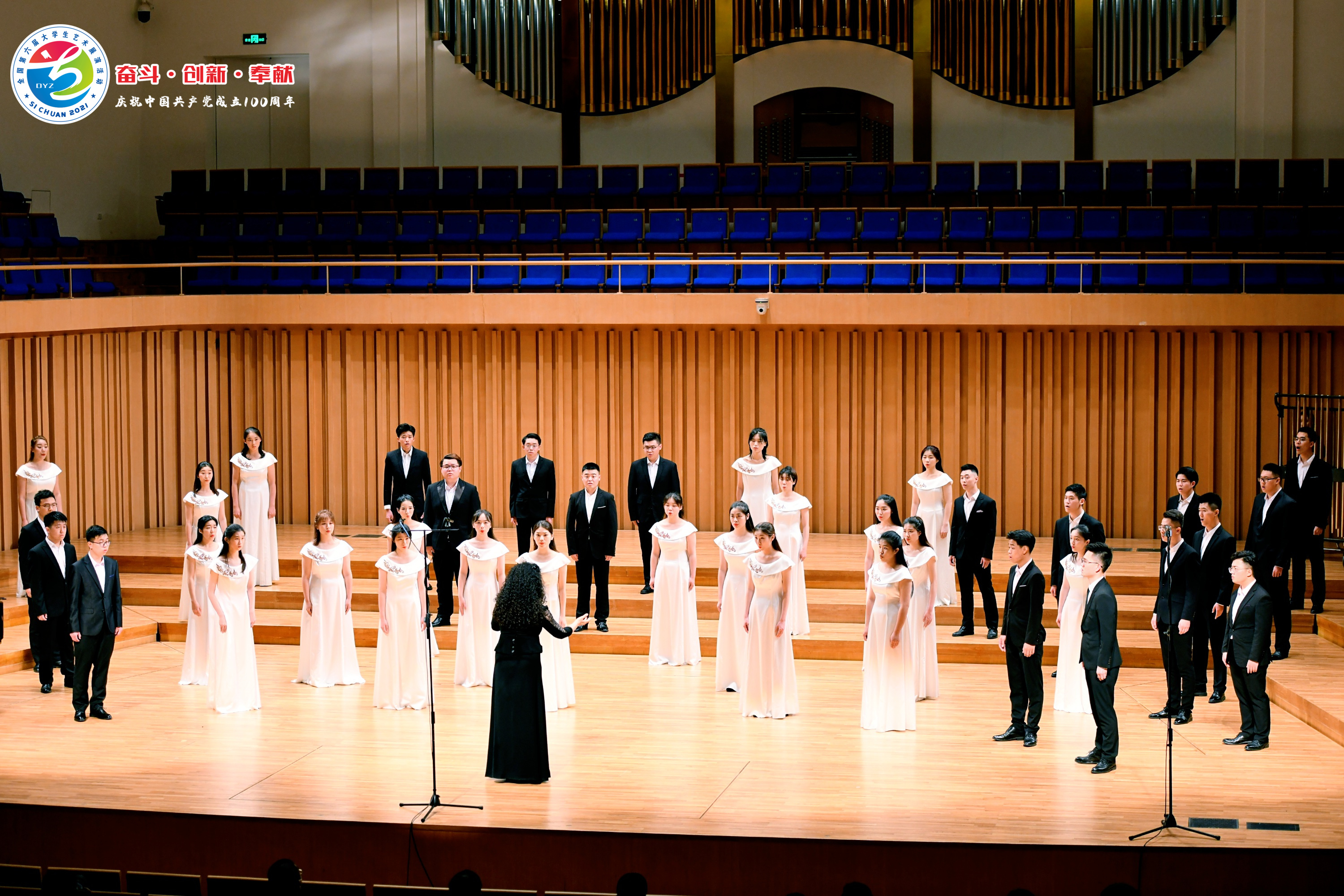 SCNU choir performing "2020".
In terms of the awarded excellent cases, SCNU has two winning ones, and both demonstrate the school's efforts to explore new ways of aesthetic education. For example, the works from the School of Fine Arts of SCNU demonstrates its practice and exploration of serving the society with aesthetic education so as to pursue regional characteristics and coordinated development. While giving full play to the advantages of aesthetic education research in SCNU, it has also actively carried out aesthetic education through volunteer services, cooperation and mutual assistance, and U-G-S talent cultivation innovation platform, etc.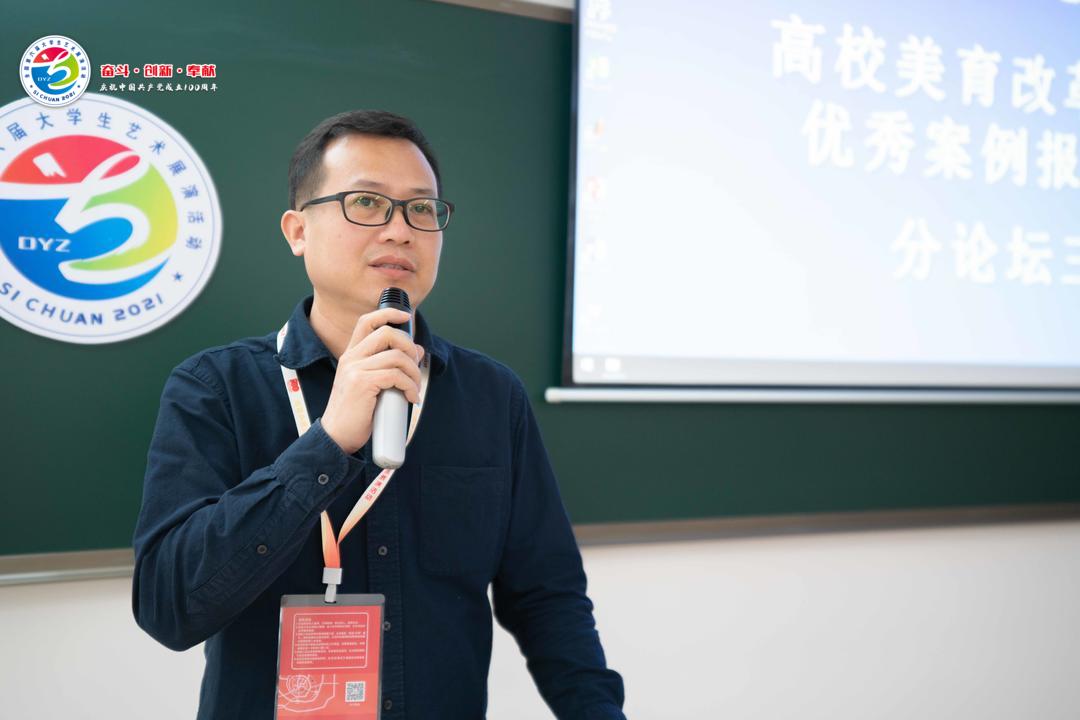 A representative teacher from the School of Fine Arts is introducing the project.
Held every three years, the National College Student Art Exhibition and Performance is the highest standard, the largest scale and the most influential art event for universities in China. Under the theme of "struggle, innovation and dedication", the competition attracted more than 6,800 students and teachers from 189 universities and colleges throughout China to join this year. SCNU attaches great importance to it and actively supports this art event. It participated with 4 works in the category of aesthetic education case, music and dance, and all of them won awards, with 6 awards in total.
---
Source from President's Office, Communist Youth League and the School of Fine Arts
Translated by Yang Yi
Proofread by Edwin Baak
Edited by Li Jianru
What to read next: