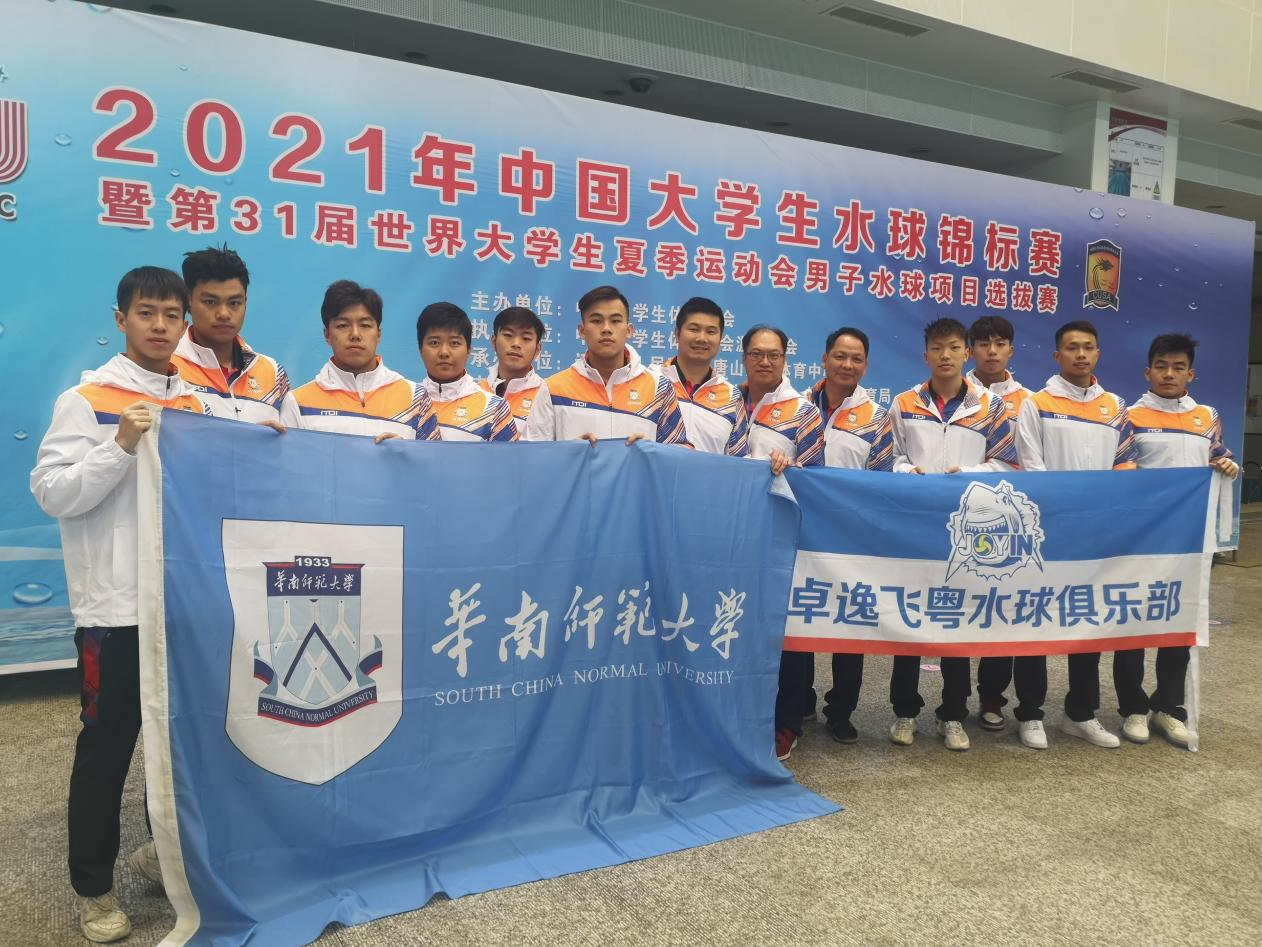 SCNU won the second place in the men's professional group at the 2021 Chinese University Water Polo Championship held on May 20 in Tangshan, in northern China's Hebei Province.
The team consisting of 9 athletes got off to a good start as they defeated their rivals from the Beijing Sport University in the first round. They made it to the final and competed with the team from Hunan Normal University. With fewer players at the final, the SCNU team had to fight harder against their competitors. They led the score by 12-11 till the last two minutes, but failed to retain their edge at the last moment as their rivals succeeded in two long shots. They lost to the team of Hunan Normal University by one point.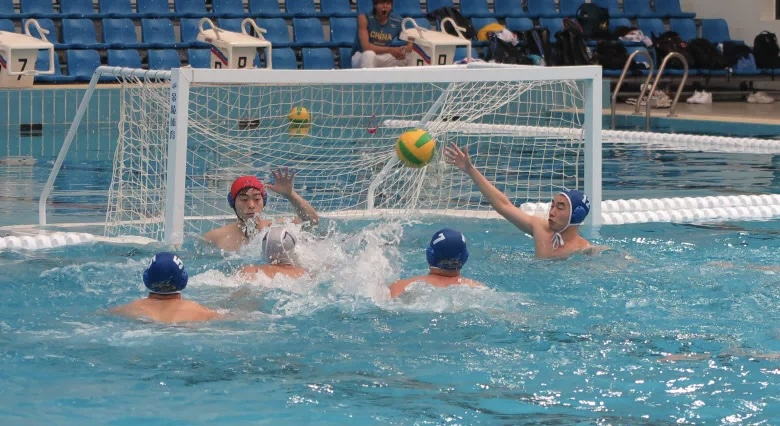 SCNU athletes wearing blue hats are competing at the games.
"This was the first time I participated in the competition. It is of great significance to me, and the intensity of this competition is beyond my usual training imagination," said Liang Ziqian, who now studies sports training at the School of Sports Science of SCNU and is also a member of the China National Men's Water Polo Youth Team. "I feel happy to play against other school students. The process is a grind for myself, and I hope that in the future, I can lead SCNU to achieve better results."
Beside a second place, SCNU also won the "Sports Ethics Award" at its first participation in the 2021 Chinese University Water Polo Championship. In addition, several athletes received individual honors, including the "Best Goalkeeper Award" for Wang Junjing, the "Best Shooter Award" for Liu Luobin, and the "Sportsmanship Award" for Zhang Qizhong.
Organized by the Federation of University Sports of China, the championship represents the highest level of water polo events for college students in China. In total, 185 athletes of 15 representative teams from 13 universities compete in the games.
---
Source from SCNU News Center

Translated by Yan Xiaoxi
Proofread by Edwin Baak
Edited by Li Jianru
What to read next: