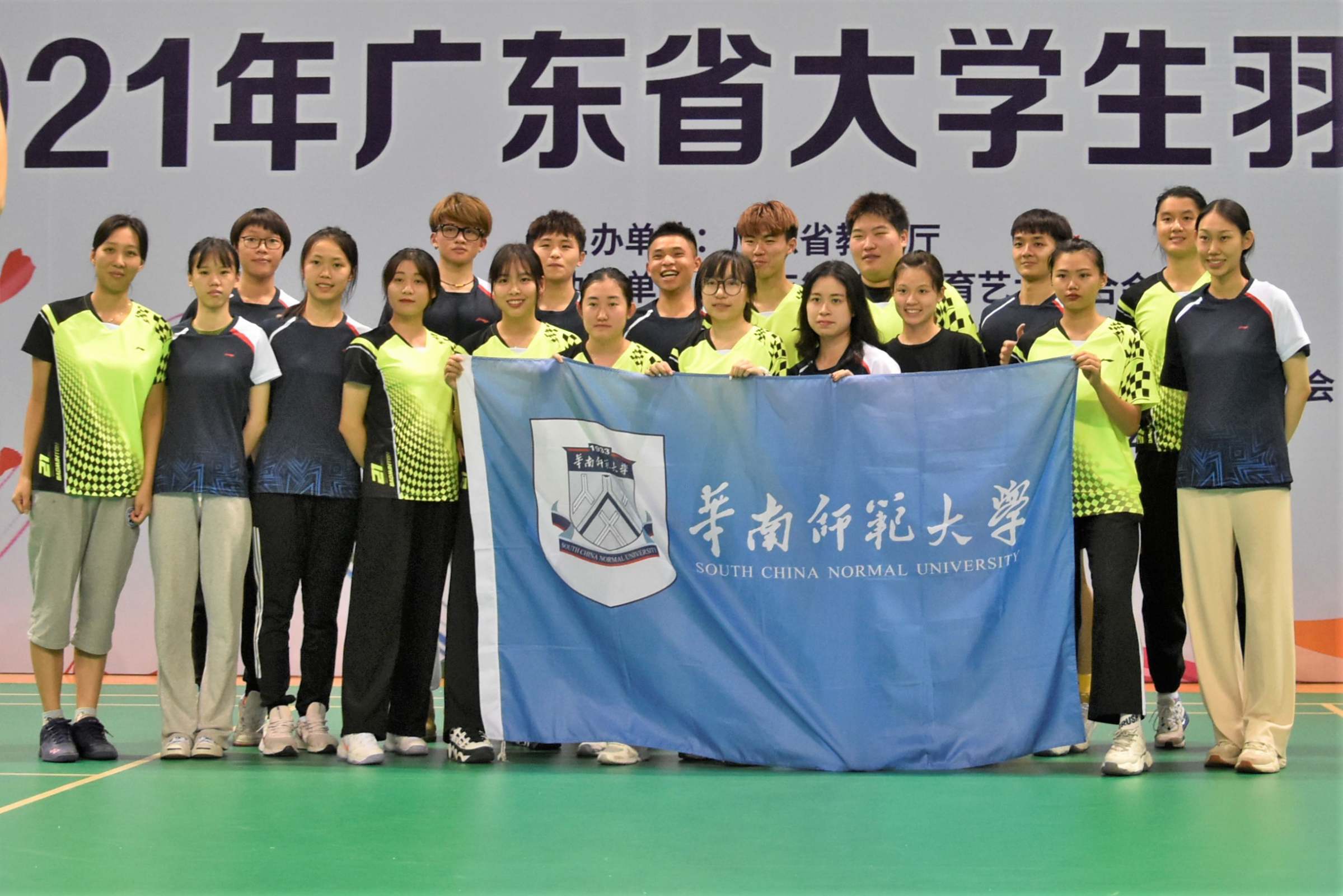 SCNU retained the championship title in the Women's doubles and won the first prize at the 2021 Guangdong College Badminton Championship with desirable achievement in individual competitions.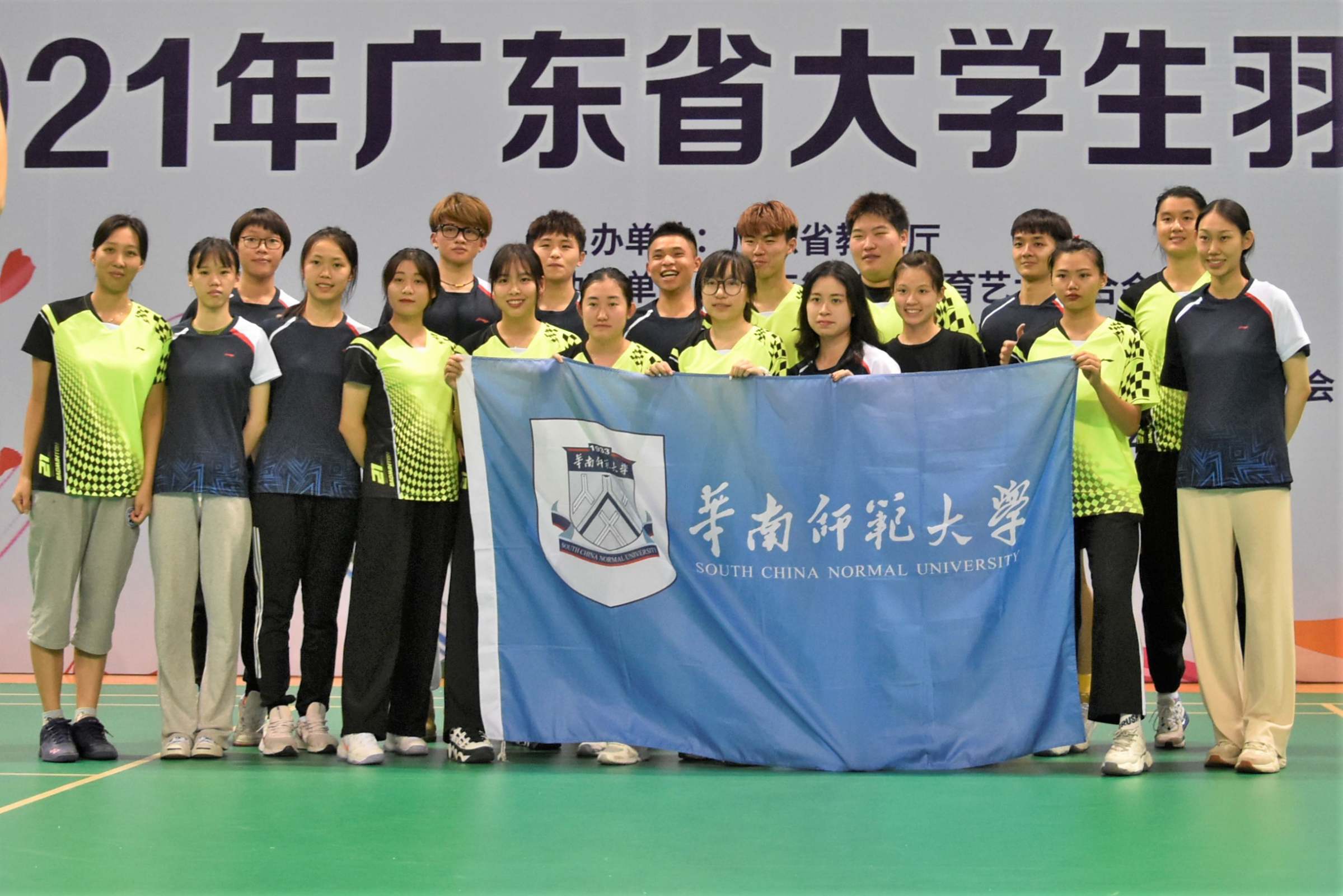 The badminton team of SCNU take a photo after the competition.
Twenty-four athletes were chosen from the badminton team of SCNU to participate in the competition of Group 2A and 2B. With excellent performance, Yao Hui and Chen Zhirui, two students of the School of Physical Education & Sports Science, closely cooperated with each other and successively defeated two teams of Guangzhou Sport University in the semi-finals and the finals, retaining the championship title in the Women's doubles in Group 2A.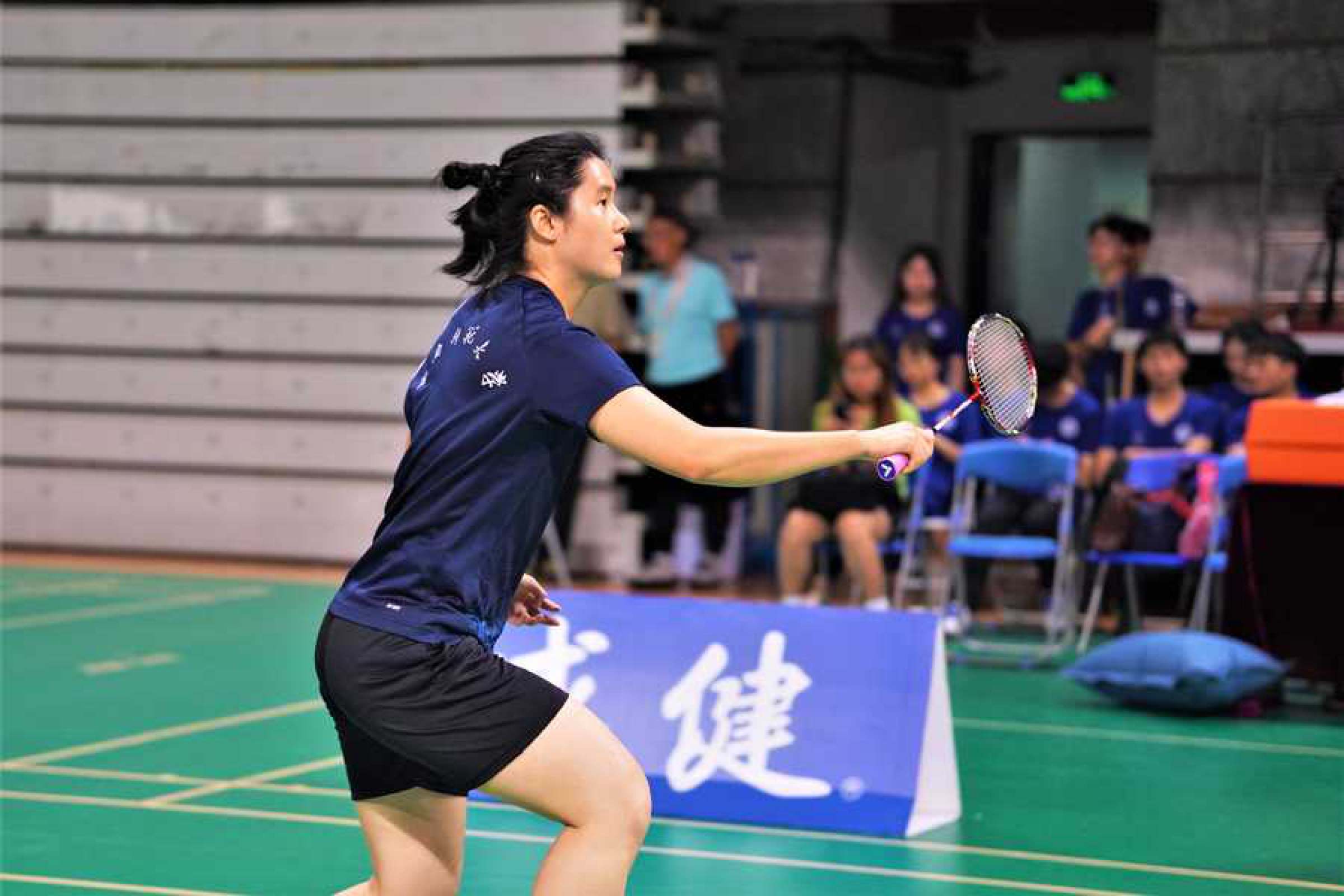 Yao Hui, one of the champions in the Women's Doubles.
The champions, Yao Hui and Chen Zhirui attributed their success to their good mentality and patience. "In the competition, it's important to keep a good mentality. We spared no effort to get every point, which allowed us to be more concentrated on the game and get rid of any distractions from the outside. Besides, being patient made our performance more stable because most failure comes from the eagerness to win," said Yao and Chen, "As long as we do these two things above, it's sure that we can bring our capacity in everyday training into full play."
In Group 2B, Qin Yanni and Feng Zijian, athletes competing in Mixed doubles, and Xu Yingshan, an athlete in Women's single, defeated powerful opponents of Jinan University, South China Agricultural University and Guangzhou Sport University with great efforts and perseverance, and each won the third place in these two events. With collaborative efforts of all the athletes, SCNU won the first prize for the total score in both Group 2A and Group 2B.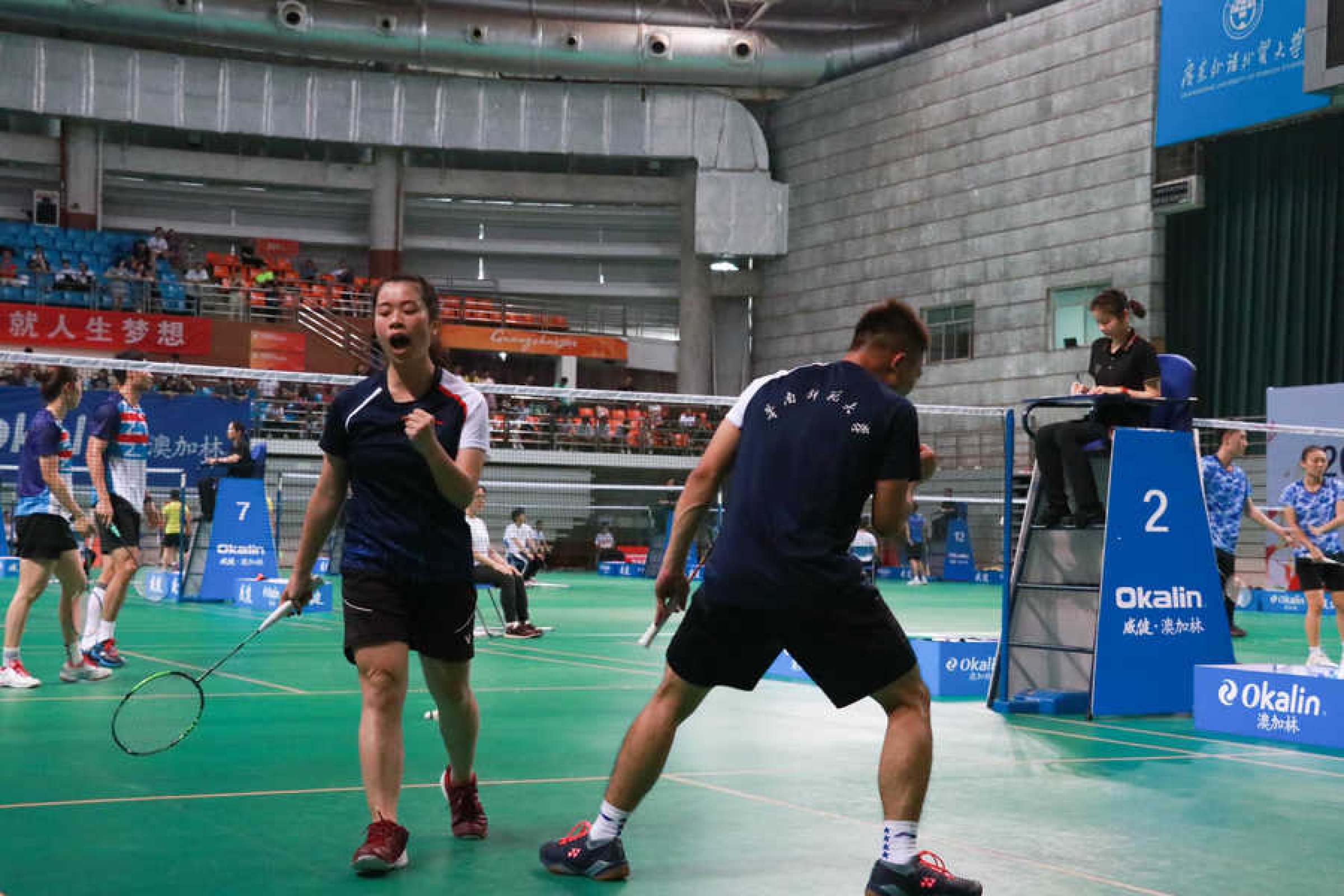 Qin Yanni and Feng Zijian show elation with their score in the Mixed doubles.
"This championship was a rehearsal for the Guangdong University Games next year," says Pang Wenqi, coach of the team. She hopes that the athletes can gain experience from this competition, discovering the drawbacks in tactics, physical capability and mentality, and realizing the distance between them and their rivals, so that they can improve themselves and make preparations more purposefully for the Guangdong University Games in the following training.
Organized by the Department of Education of Guangdong Province, the 2021 Guangdong College Badminton Championship was held at Guangdong University of Foreign Studies from May 13 to May 17. According to the rules, contestants compete for the first eight ranks in five individual competitions, namely Men's singles, Women's singles, Men's doubles, Women's doubles and Mixed doubles. Their winning scores are added up to the school team correspondingly, which determines the final rank of the team.
---
Source from the Sport Committee of SCNU
Translated by Long Yuchen
Proofread by Edwin Baak
Edited by Li Jianru
What to read next: