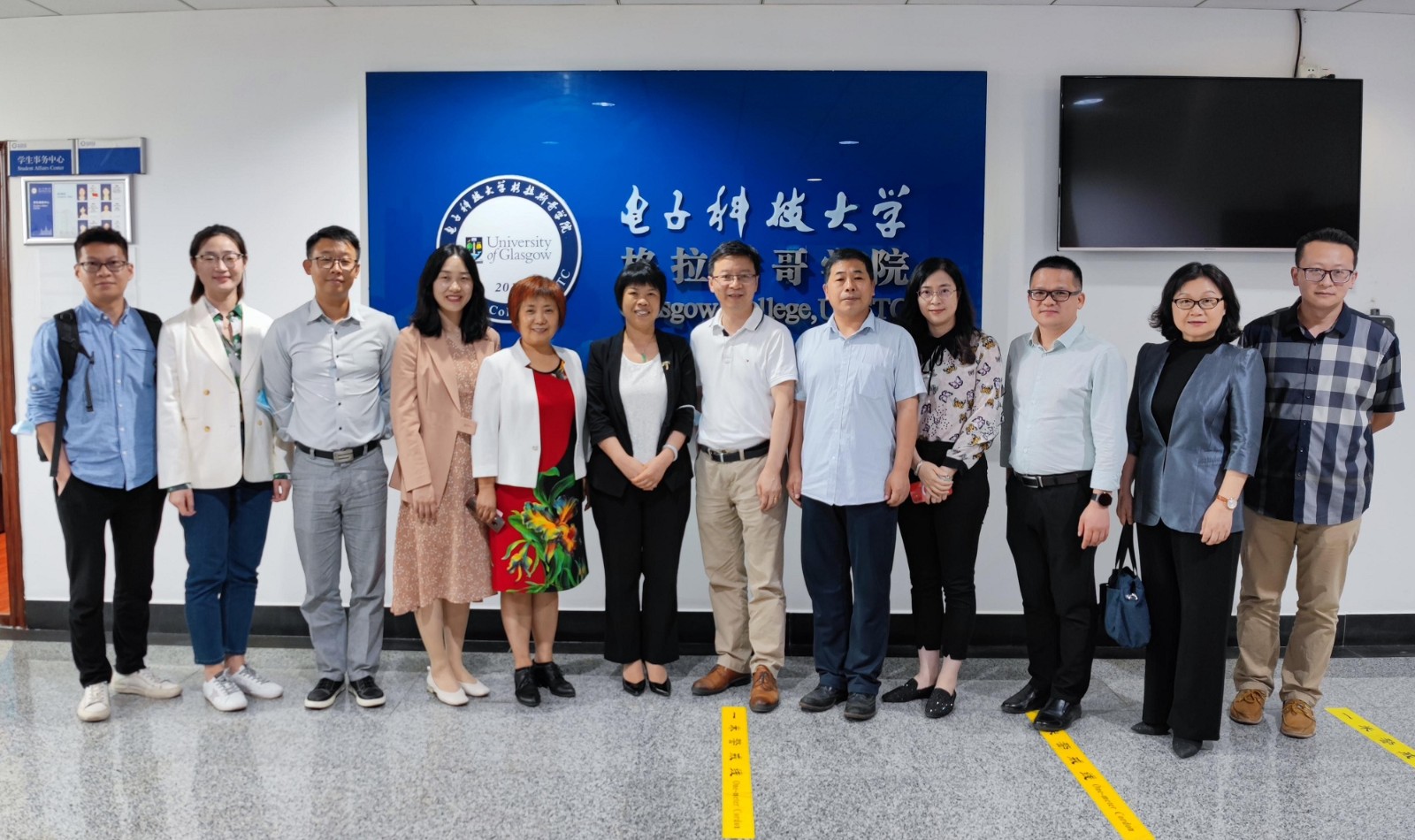 A delegation of SCNU officials, led by Ma Weihua, vice president of SCNU, visited the Glasgow College of the University of Electronic Science and Technology of China (UESTC) in Sichuan, southwest China from May 17-18.
The team, joined by other officials from the Aberdeen School of Data Science and Artificial Intelligence and the International United College of SCNU, aimed to draw experience of Sino-foreign cooperative education from the Glasgow College UESTC, so as to make full preparations for better running the Aberdeen School of SCNU.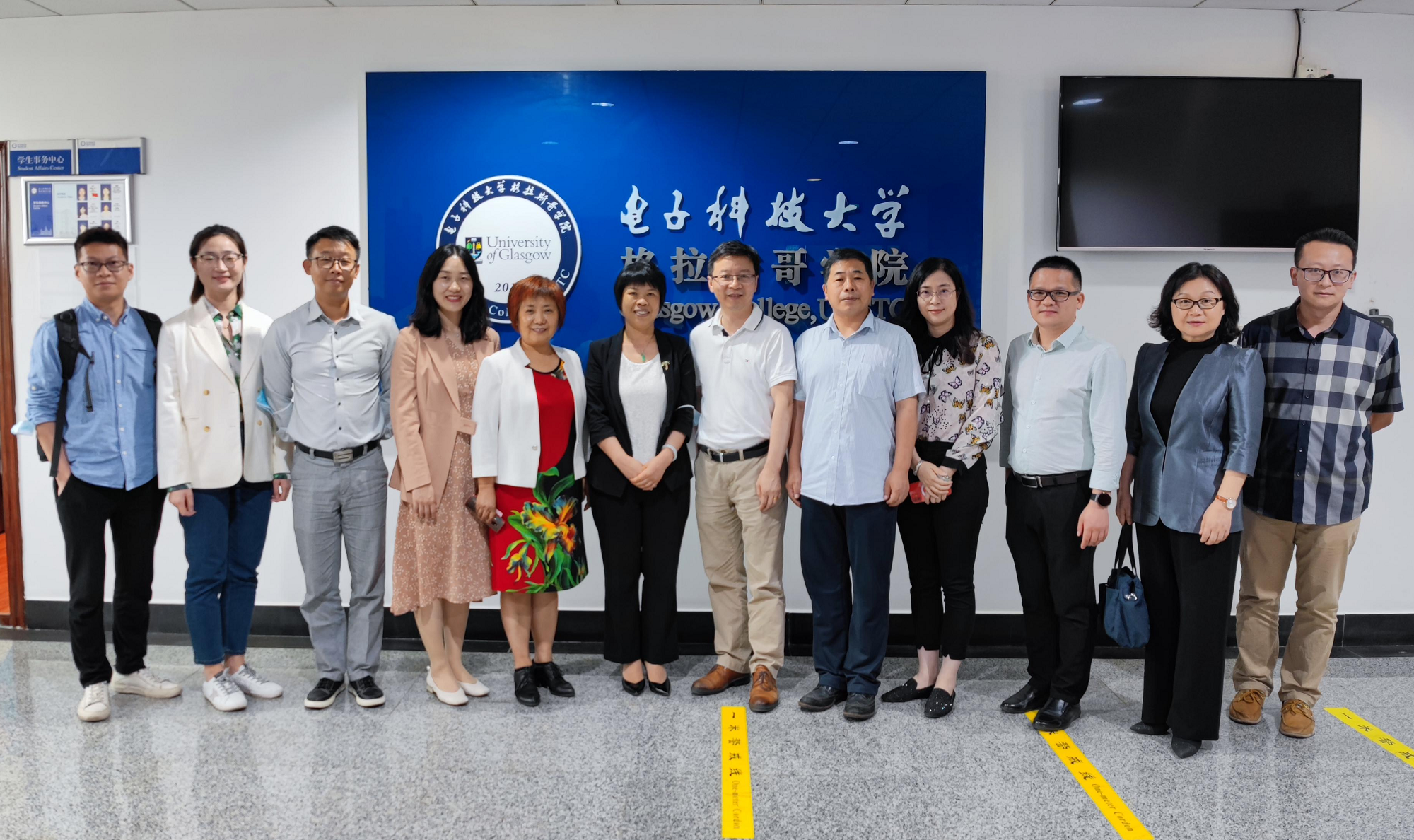 A group photo of officials of the two universities.
After welcoming the SCNU delegation, Xiong Caidong, vice president of UESTC said that the two universities should continue strengthening communication with each other, which would lead to a win-win cooperation.
Other officials of UESTC also delivered brief speeches at the meeting. Zeng Bing, dean of the Glasgow College gave a general overview of the current situation of the recent reforms at the Glasgow College. Moreover, the achievements of the Glasgow College in recent years and the practice in student work were shown by He Qilei, vice secretary of the Graduate School of the college. The vice director of Department of International Cooperation and Exchange Office, Zeng Qigang, shared the practice, planning and the difficulties and challenges faced by UESTC in international exchange and cooperation in recent years from the perspective of the school's Foreign Affairs Department.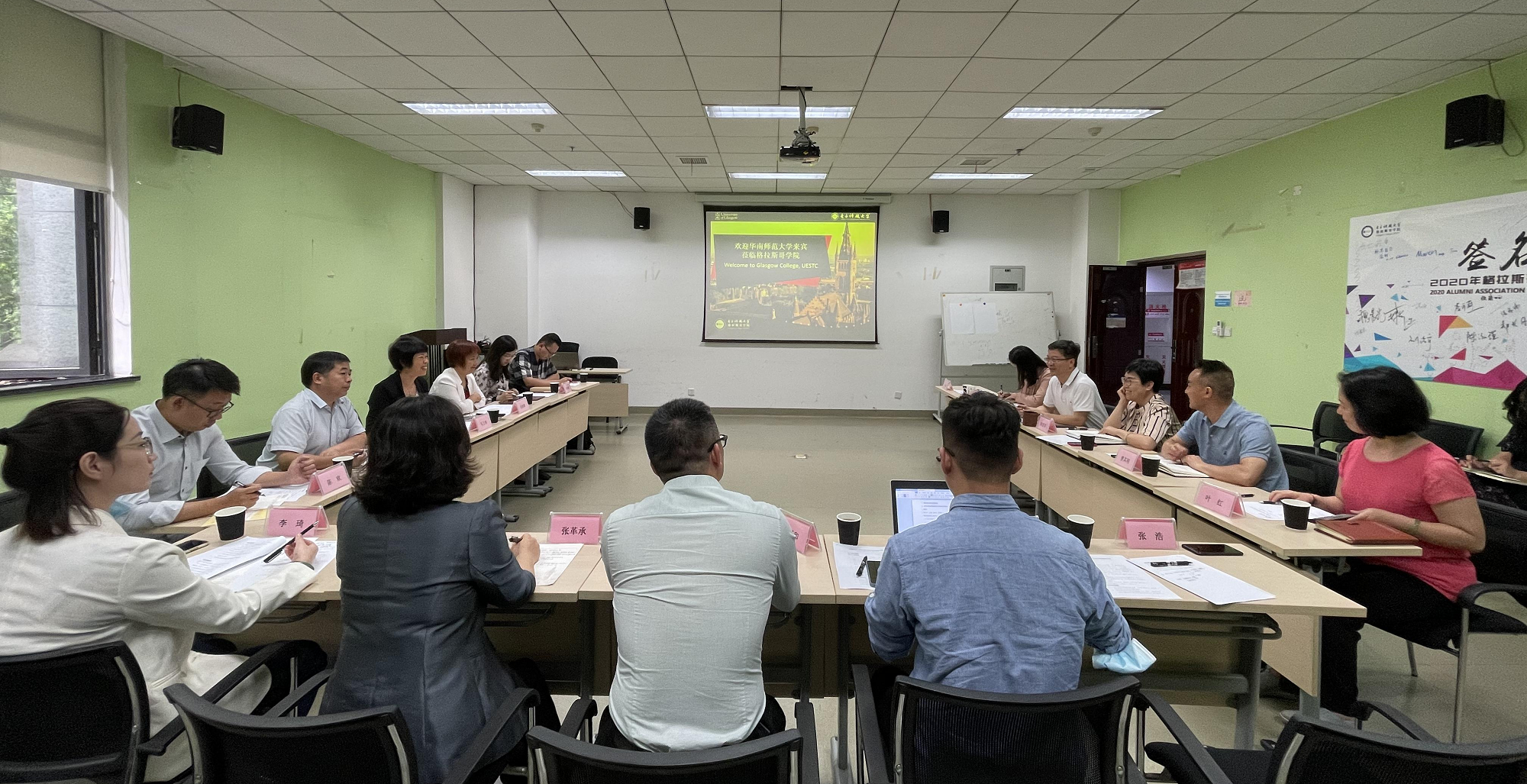 The two sides are having discussions at the meeting.
Ma Weihua, vice president of SCNU and dean of the Aberdeen School, appreciated the greeting of UESTC and the experience sharing by the Glasgow College. Taking this opportunity, she introduced the cooperative background, declaration process and the preparations of the Aberdeen School, SCNU.
The two sides had an in-depth discussion on the institutional mechanism, CPC branches development, resource introduction, talent training, teacher introduction, student management, language training and enrolment promotion of Chinese-foreign cooperation in running education institutions. Besides, they also held discussions on topics related to student management, professional teaching and language teaching.
The Aberdeen School of SCNU was newly established on March 26 of this year. It is a non-independent legal representative institution for Chinese-foreign cooperative education, according to an official announcement of SCNU.
---
Source from SCNU News Agency
Translated by Xu Yirui
Edited by Li Jianru
Proofread by Edwin Baak
What to read next: