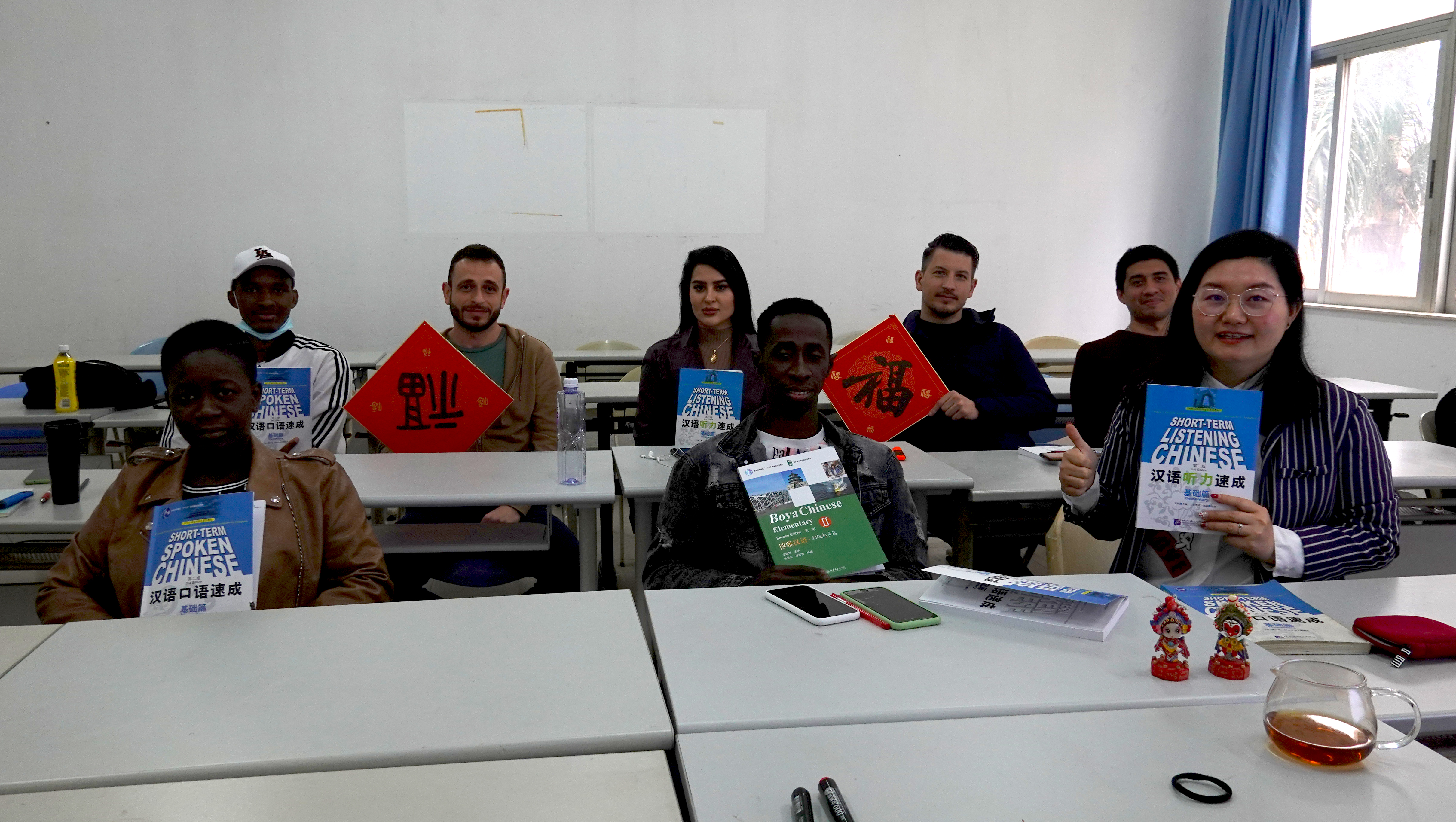 Sitting in the middle of the third row of a classroom, Alejandro, a Spanish student at the College of International Culture, earnestly admired the Peking Opera footage shown on the screen as his teacher Ms. He Song was giving the oral Chinese class.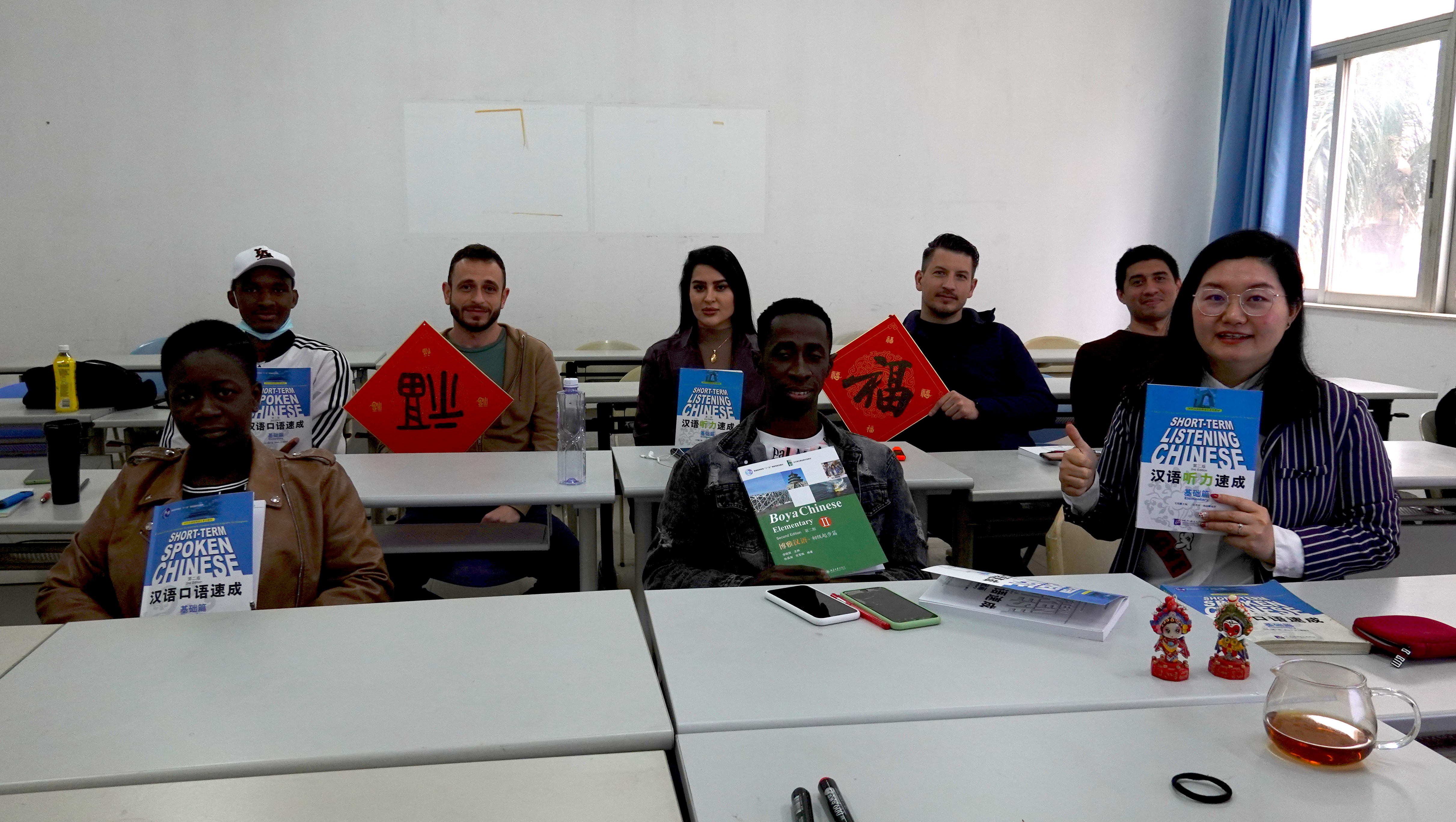 Ms. He Song (row one, first from the right) with her students in class
The new semester started on March 1, and most students can have in-person classes on schedule. "I'm hyped when the school starts, because I truly feel that the teachers' body language and expressions help me understand deeply," Alejandro said, who felt good about the school opening.
Alejandro aims to get a doctor's degree when he finishes his Chinese learning process.
"Currently we have about 260 undergraduates and 120 language students. Some of the language students are staying in China. They are able to return to school, while the others are still learning on line." Lv Wei, vice-dean of the College of International Culture said. In order to open the school smoothly, a flexible class schedule has been formulated to meet students' need. "Sometimes our teachers would work late for class given the time difference of students from different countries," Lv added.
Ms. He Song is happy to be able to teach students in person as she believes that the effect of classroom teaching is still better than that of on-line teaching. Network problems such as the lag of image downloading during the on-line course affects the efficient communication between teachers and students negatively. She also mentioned that teaching adjustments have been made for students in the new semester as they can move from Class A to the higher level of learning in Class B in preparation for language assessment. She hopes that they can pass the HSK test after class B, and then make students more confident to enter class C.
"Lots of people cannot come here to learn Chinese now," says Aoli from Iran, who has been preparing to take the HSK exam, "I'm so glad that in this term we can come here and learn Chinese language again." Not only that, she also expressed own feelings for teachers and class. "I like my teachers; they teach us really well and I like Chinese characters. And my classmates are so funny and good."
"Although we sincerely hope that all on-line students can return to China and switch to classroom teaching as soon as possible if the policy permits, we also hope that we can accumulate a relatively high-quality on-line teaching experience during the epidemic." Liu Ling, Party Secretary of the College of International Culture said.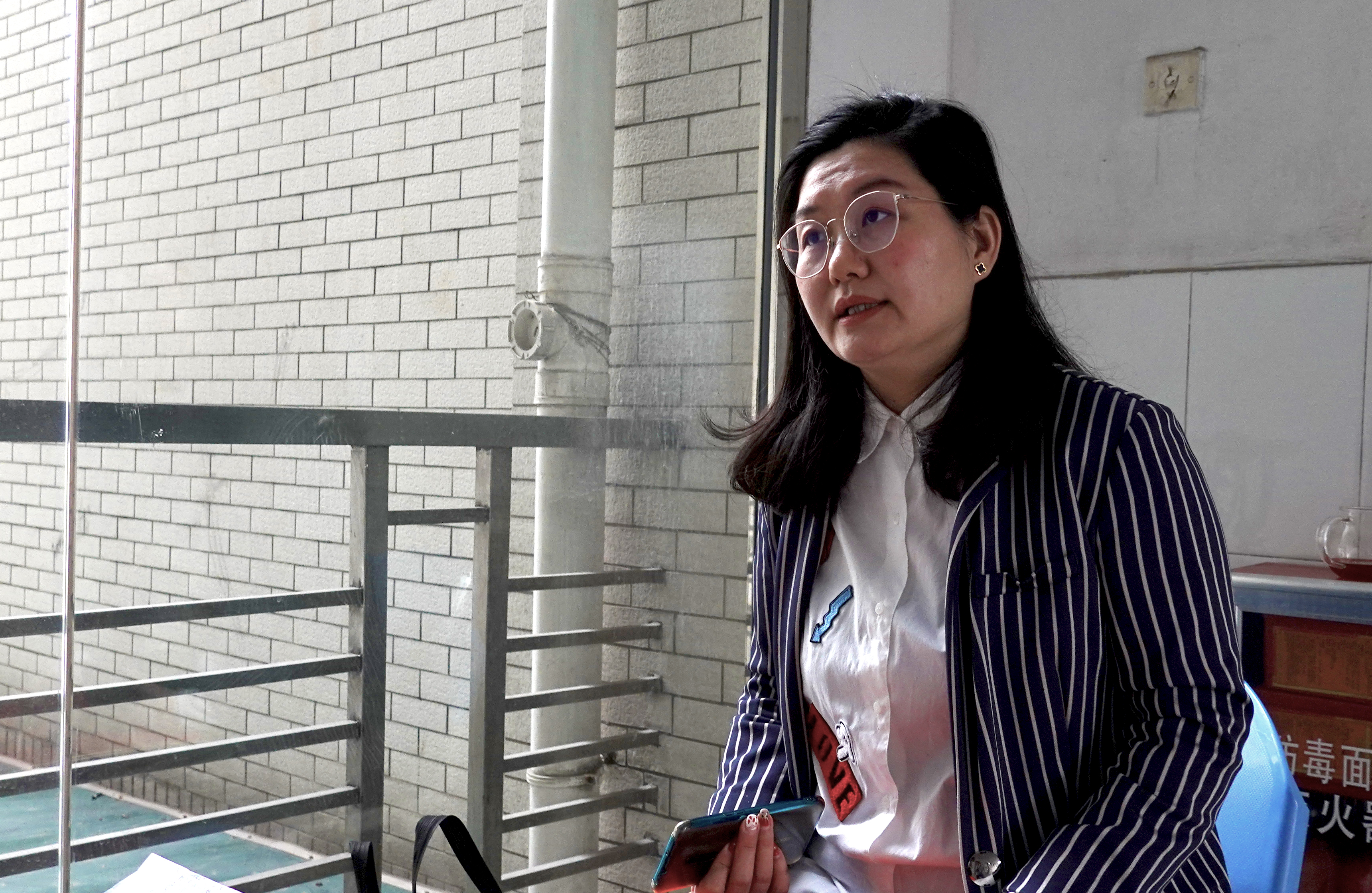 Ms. He Song hopes that more students can return to school and learn in the classroom soon.
Julia from Gabon is a 2018 undergraduate at the College of International Culture. During the epidemic, she adapted the song "We Are Different". The song text says "We come from different countries, but we have become a big family. We hope to see each other soon." Julia said: "When I sang this song, I hoped to express how much I missed school. I miss the time with everyone in school. When I was in school, the students together created a joyful atmosphere, and we could ask teachers questions on the spot, which was conducive to our learning and progress."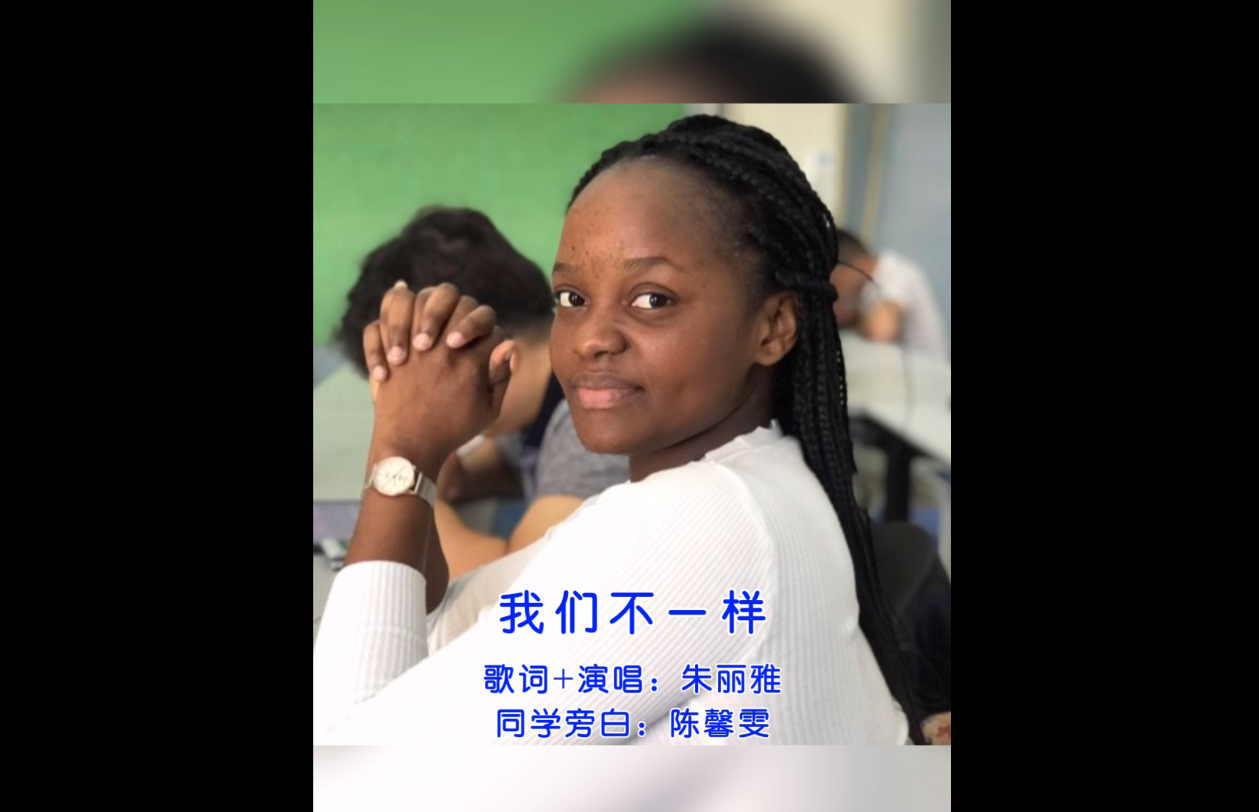 Julia adapts the song "We Are Different".
Not only Julia, but many students studying on line have expressed their longing for the school and the eager expectation of returning to school with the teachers. Dean Lv says: "Our teachers were very moved when we heard this song. Even in the tough period of the epidemic, the students still have a connection and yearning for our school, our teachers and Chinese culture."
Based on the school's epidemic prevention situation, SCNU has arranged for students to return to school in batches. The students mostly arrived at the school between February 24-26, and registration was completed by February 26. It's a brand-new semester for SCNUers in 2021.
---
Source from School of International Culture
Written by Yan Xiaoxi, Cen Jingxian
Proofread by Edwin Baak
Edited by Li Jianru
What to read next: