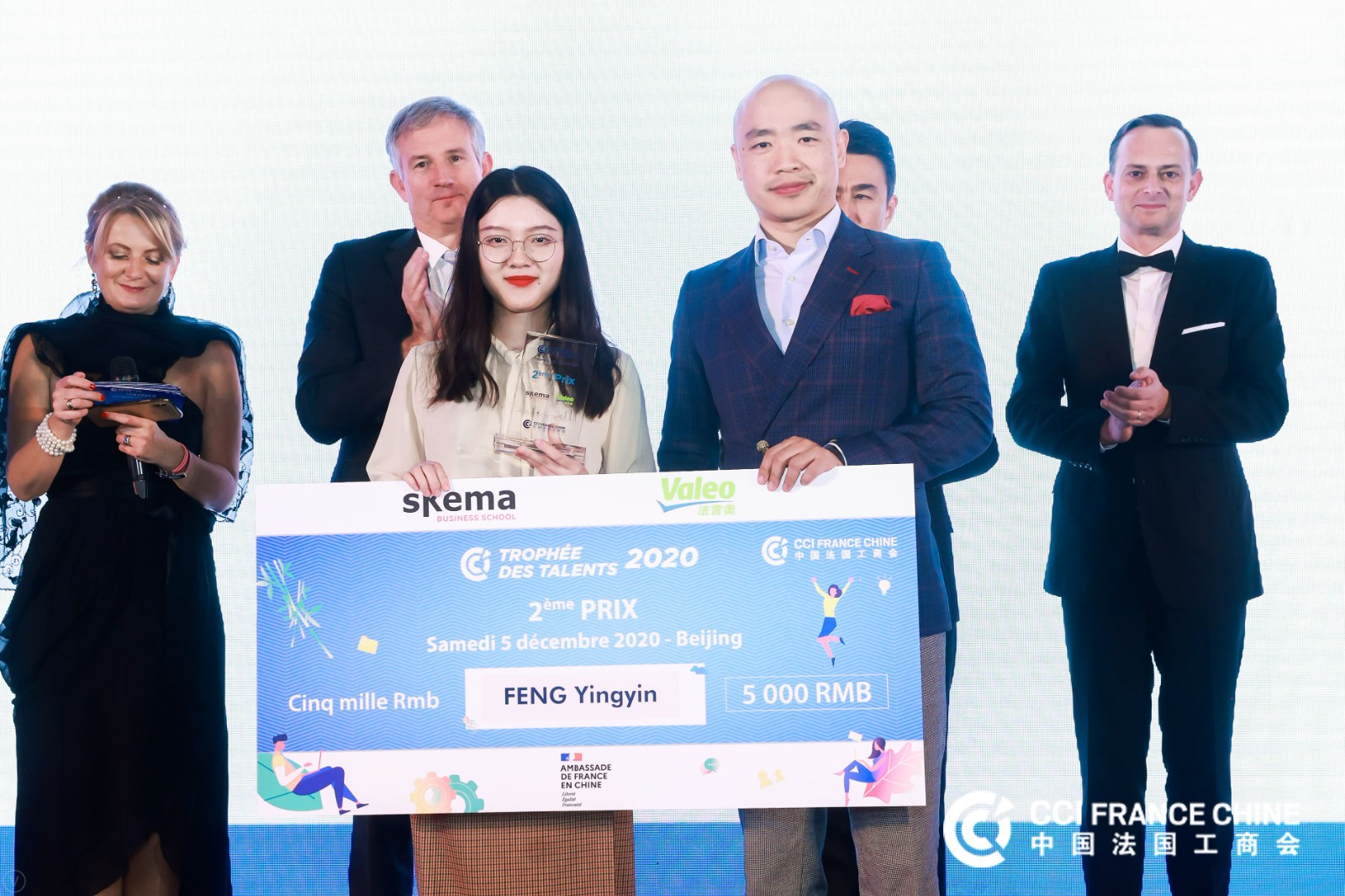 Feng Yingyin, a student at the International Business College of SCNU won the second place in the nationwide competition "Trophée des Talents 2020", and the first place in the finals for the South China Division.
Founded by French Chamber of Commerce and Industry in China in 2013, the "Trophée des Talents" is a competition to inspire critical thinking and encourage French language learning among the younger Chinese generation, in the form of a presentation and an oral examination. It's supported by the French embassy and consulates in China as well as French enterprises and alliances in China.
This year's competition featured the theme of "Possible Impacts of the COVID-19 Epidemic on Daily Life". Despite being the youngest contestant, Feng Yingyin showed herself perfectly capable on the national stage. Her speech was not only far-reaching and well-targeted, but also with logic and fluency, which left a deep impression on the judges, her teacher Mr. Su Lei said.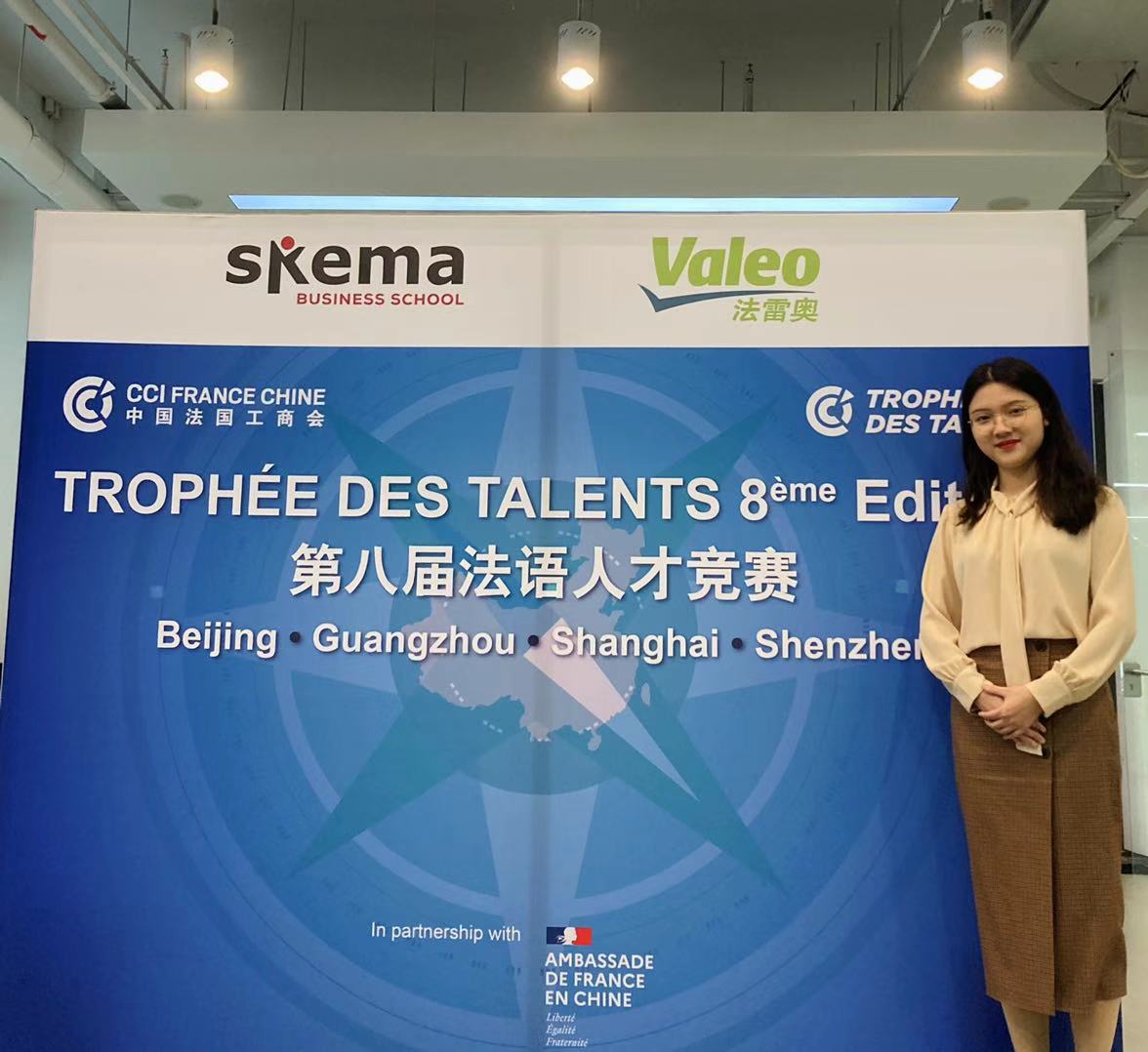 Feng Yingyin
When it comes to the feeling about this competition, Feng Yingyin said that it's a precious memory, and she learned a lot from this experience. "As a result of this competition, my French has improved in essence. Oral expression is very important for learning foreign languages," she said.
Feng also thanked her teachers who gave her a lot of advice on the content and logic of the manuscript. In addition, she said the teachers also provided meticulous help, and provided many suggestions on PPT production and body language expression.
For the training of French-major students, SCNU adopts the "3+1" training mode, having cooperation with the Université de Tours François Rabelais and the University of Côte d 'Azur (formerly Université Nice Sophia Antipolis), During the first three years, students have courses taught in French or Chinese-French bilingually at SCNU. In the fourth year, students can study at a French cooperative university.
---
Source from SCNU News Center

Translated by Qiu Lezi, Li Xingfeng
Proofread by Edwin Baak
Edited by Li Jianru
What to read next: