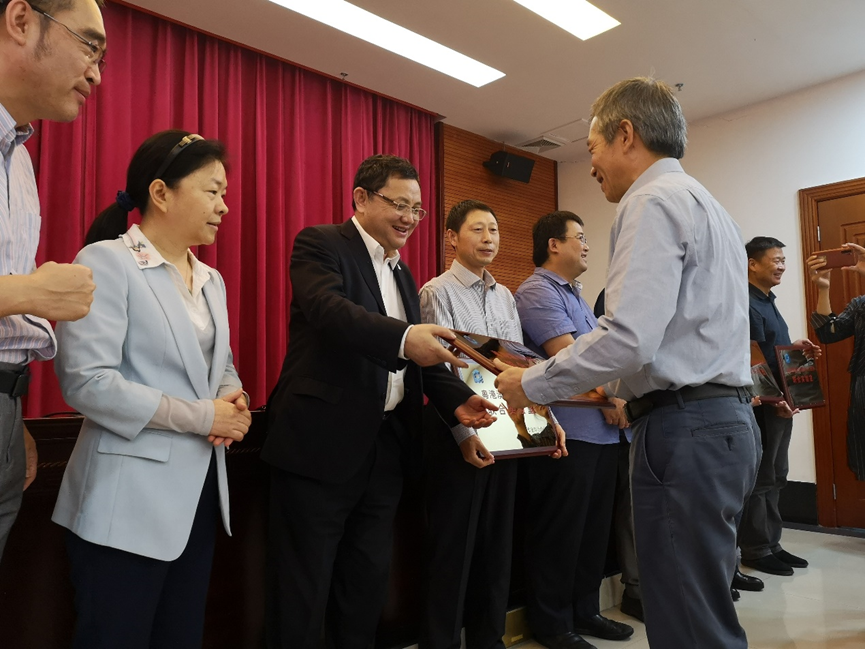 The Guangdong-Hong Kong-Macau Joint Laboratory on quantum matter was approved with SCNU president Wang Enke appointed as the director, according to a notice released recently.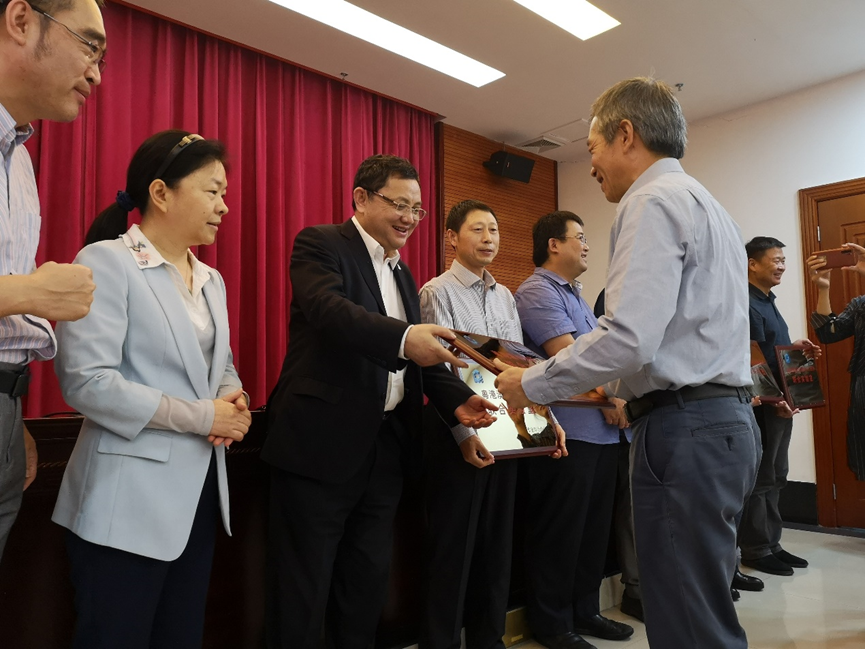 Director Wang Enke received the plaque.
By integrating research resources in Physics of SCNU, the Hong Kong University of Science and Technology (HKUST) and the University of Hong Kong (HKU), the lab aims to carry out research on the overlapping area of science and materials, including condensed matter quantum materials and devices, ultra-cold atomic physics, nuclear matter, optical quantum manipulation and applications. The Joint Laboratory will explore and study a number of major quantum science and engineering issues, in order to further enhance China's research strength in this field. Moreover, it is also an important task for the lab to amass knowledge, technology and talents to better face the international competition relating to the Second Quantum Revolution in the future.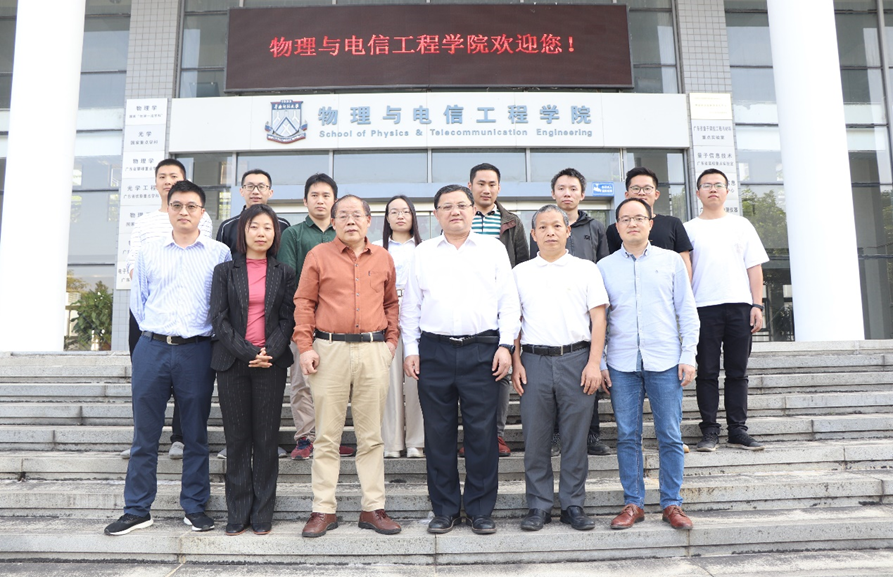 A group photo taken in front of the School of Physics and Telecommunication Engineering
SCNU is committed to pushing for scientific innovation and integration of industry-university-research. The approval for the lab is proof of the great progress that the school has made in the field. The development of the lab is expected to further upgrade physics as a discipline at SCNU and contribute to the comprehensive strength of SCNU.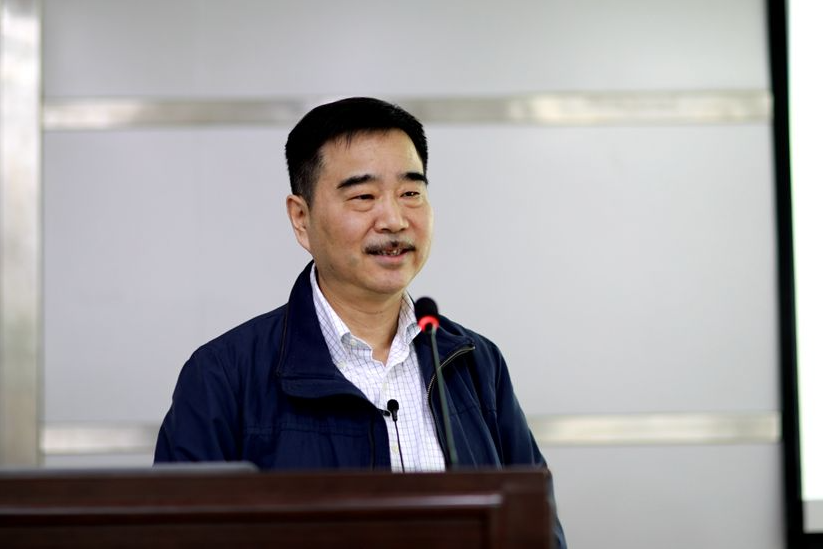 Professor Wang Zidan from HKU (Hong Kong University) spoke during the ceremony.

Following the announcement, issued by the Department of Science and Technology of Guangdong province, a license ceremony was held, during which which President Wang Enke received the plaque which will adorn the building.
---
Source from the SCNU News Center
Translated by Cen Jingxian, Yang Yi
Proofread by Edwin Baak
Edited by Li Jianru
What to read next: