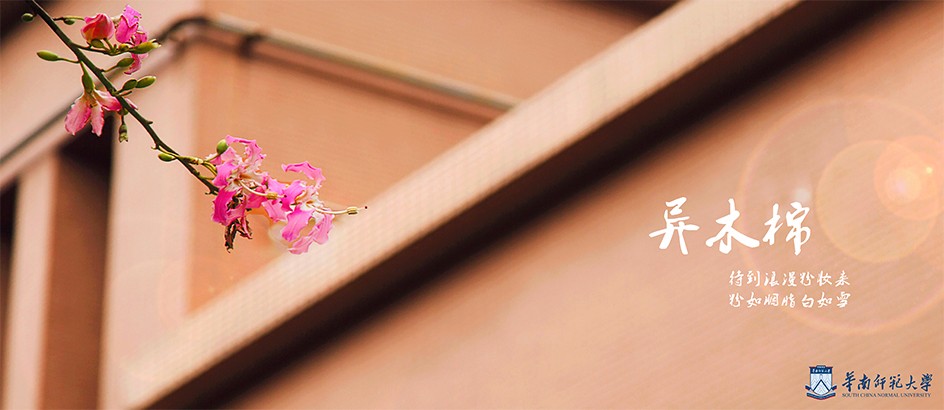 Different from northern China, winter comes late in Guangdong. This year, while the first snow has decorated the North in white, South China Normal University in southern China is still covered by the pink of Ceiba speciosa.
As the first to plant Ceiba speciosa in south China, SCNU planted the saplings brought by a former president of SCNU, Pan Jionghua, from Japan in 1985, according to a report by Xinhua news. After years' cultivation, annually in November the trees all bloom at the three campuses like the cherry blossoms in Vancouver, attracting people to appreciate their beauty.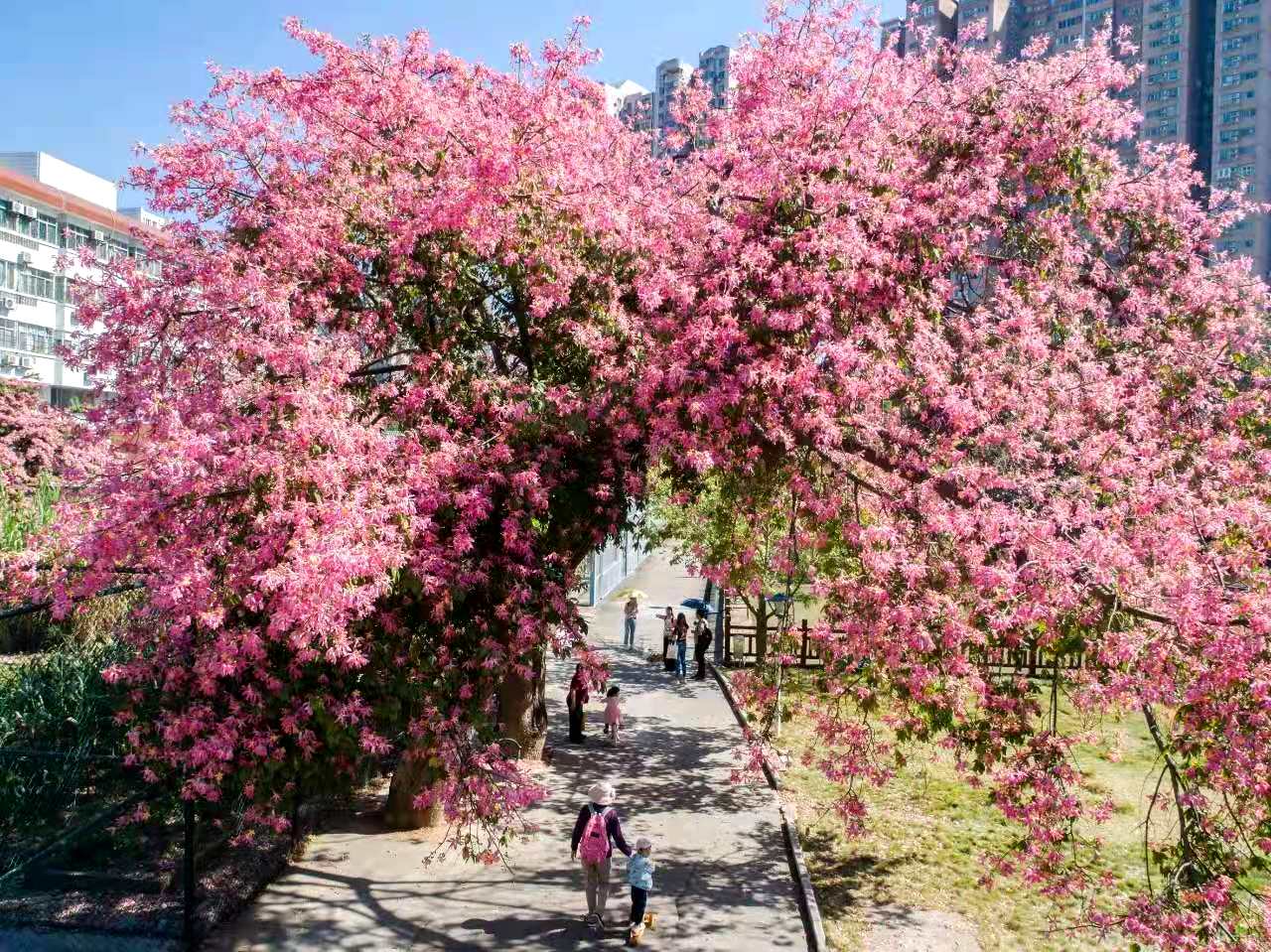 Trees are flowering splendidly in the Botanical Garden of SCNU on 25 November 2020, and here is where the formal principal planted the very first Ceiba speciosa.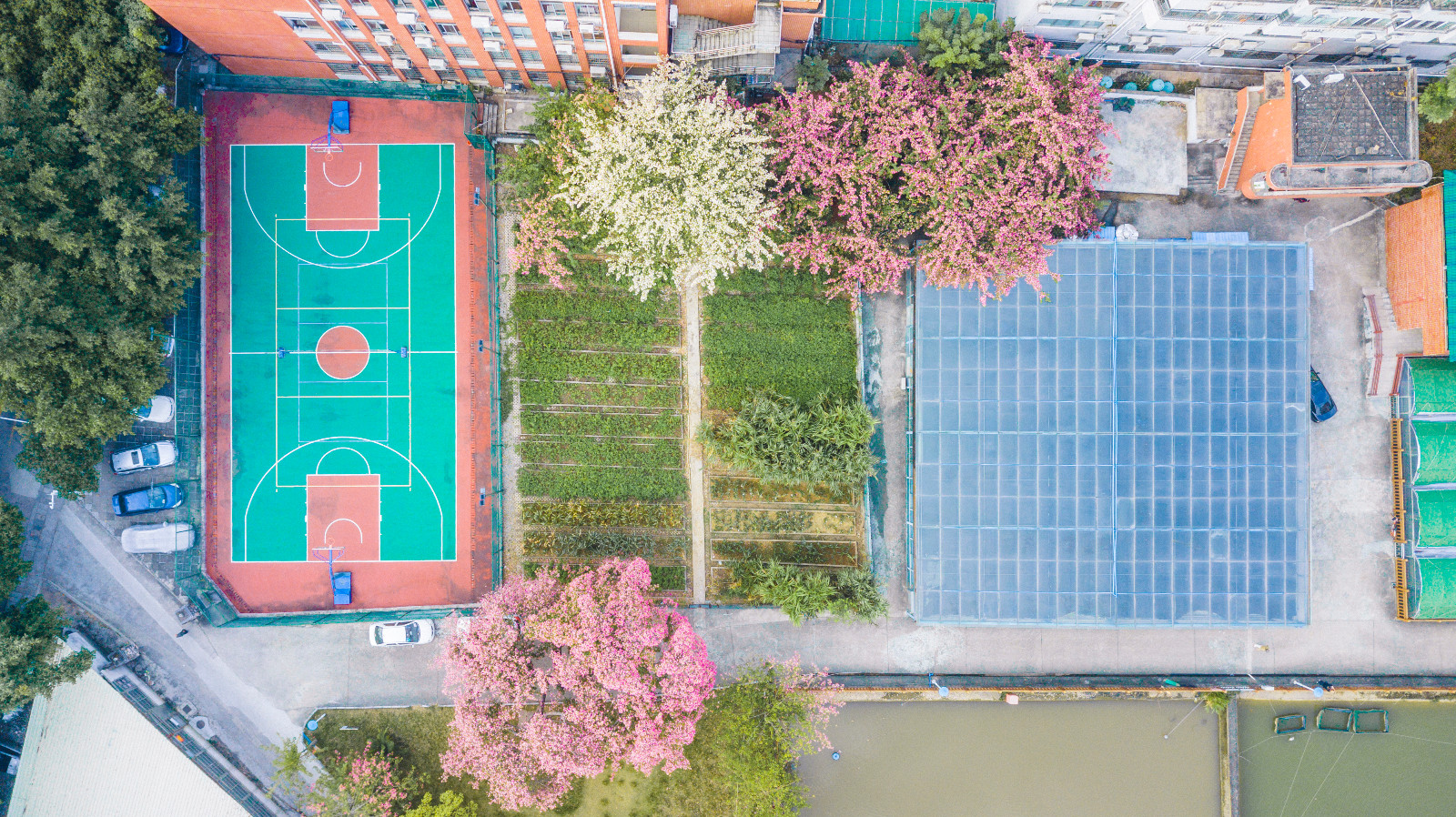 Aerial photo taken on 18 November 2020 showing a dramatic picture of splendid flowers.
People are taking photos of the blossoms on the Shipai campus on 14 November 2020, sharing the beauty together.
A student is photographing the blossoms alongside the road on 21 November, trying to capture the charming scenery.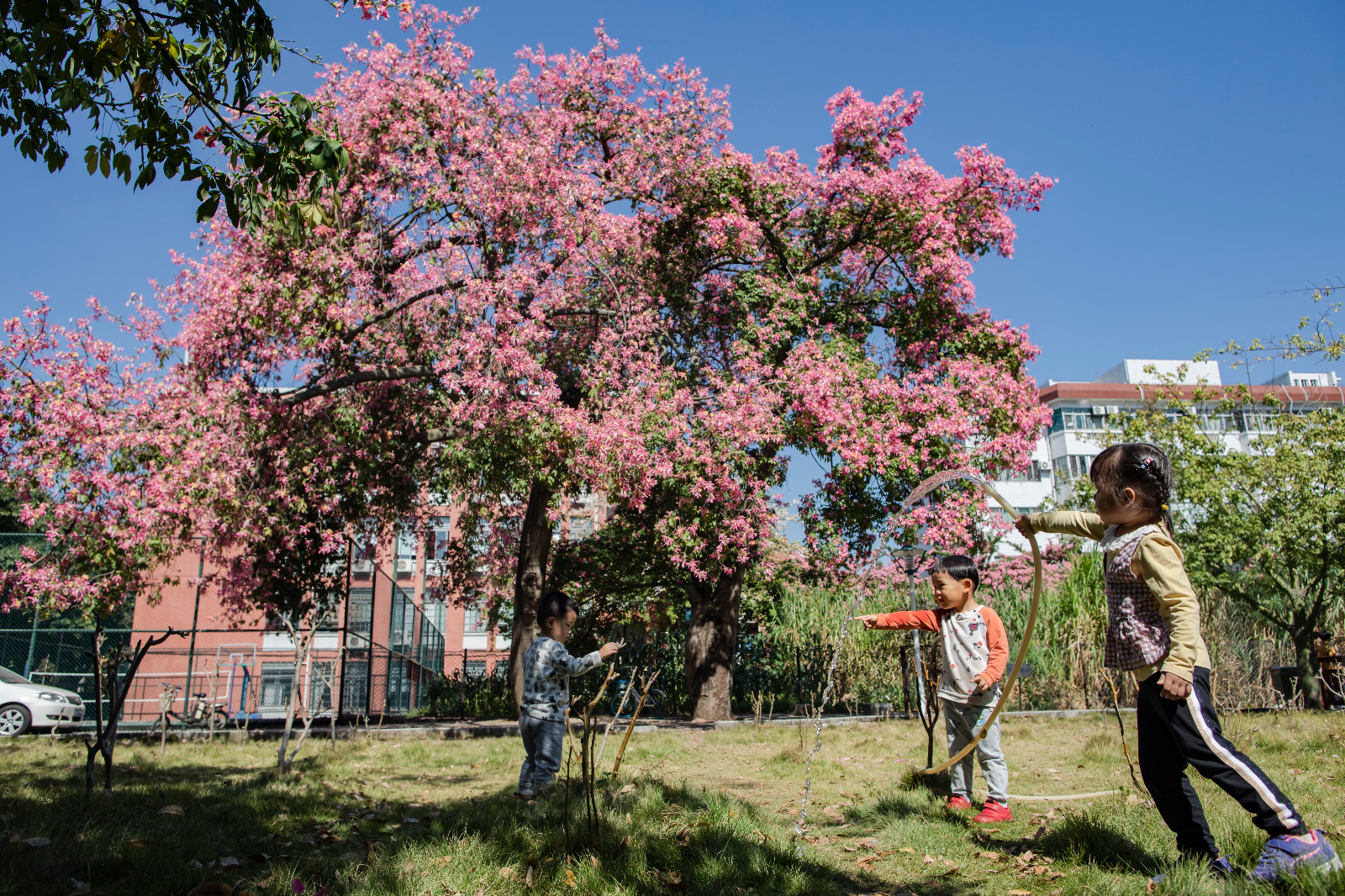 Kids are playing happily under the blossoming tree between the Higher Education Teacher Apartments on 12 November 2020.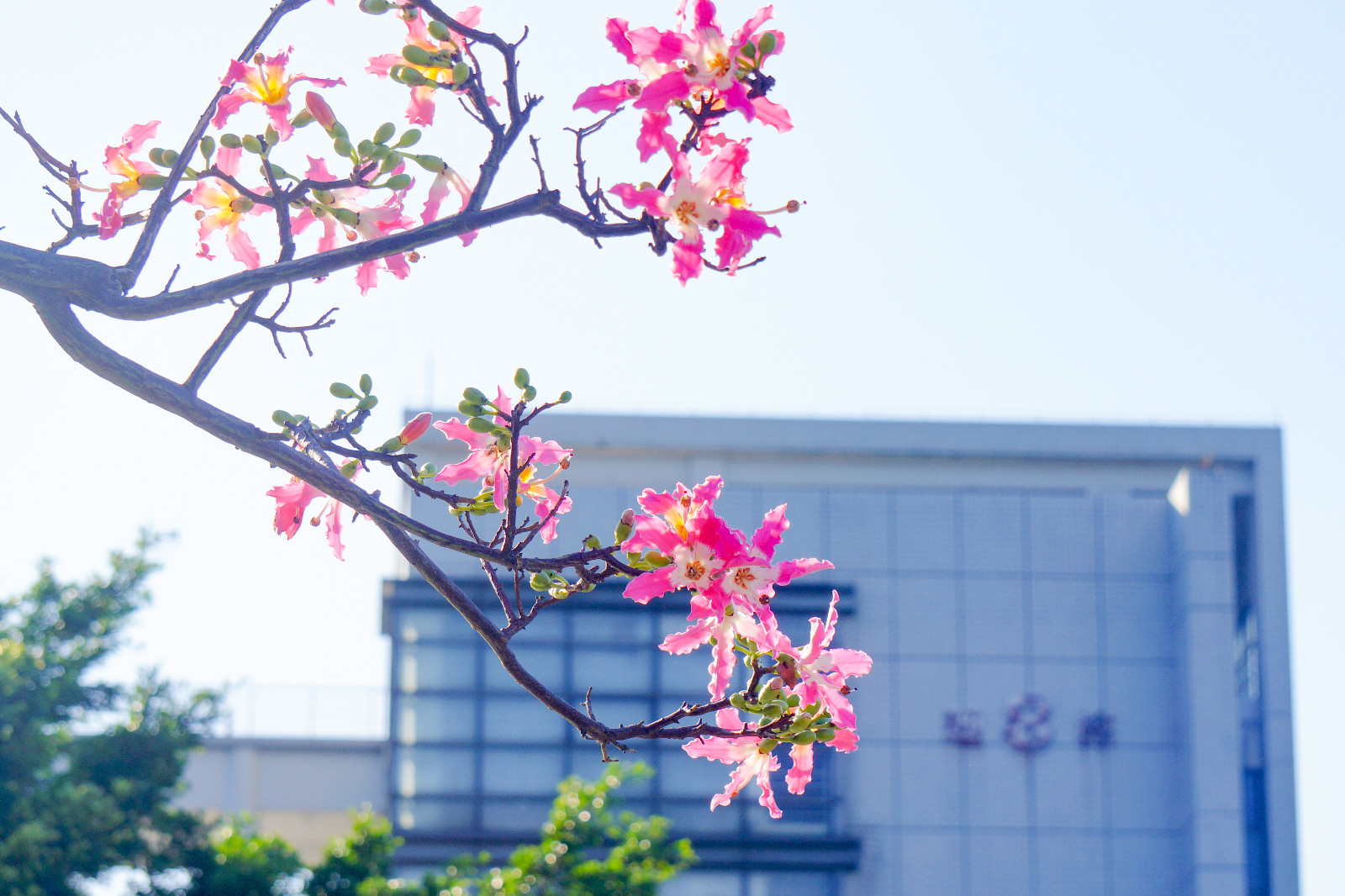 Flowers are sparkling in the sunshine in front of the Science Building on the University Town campus on 12 November 2020.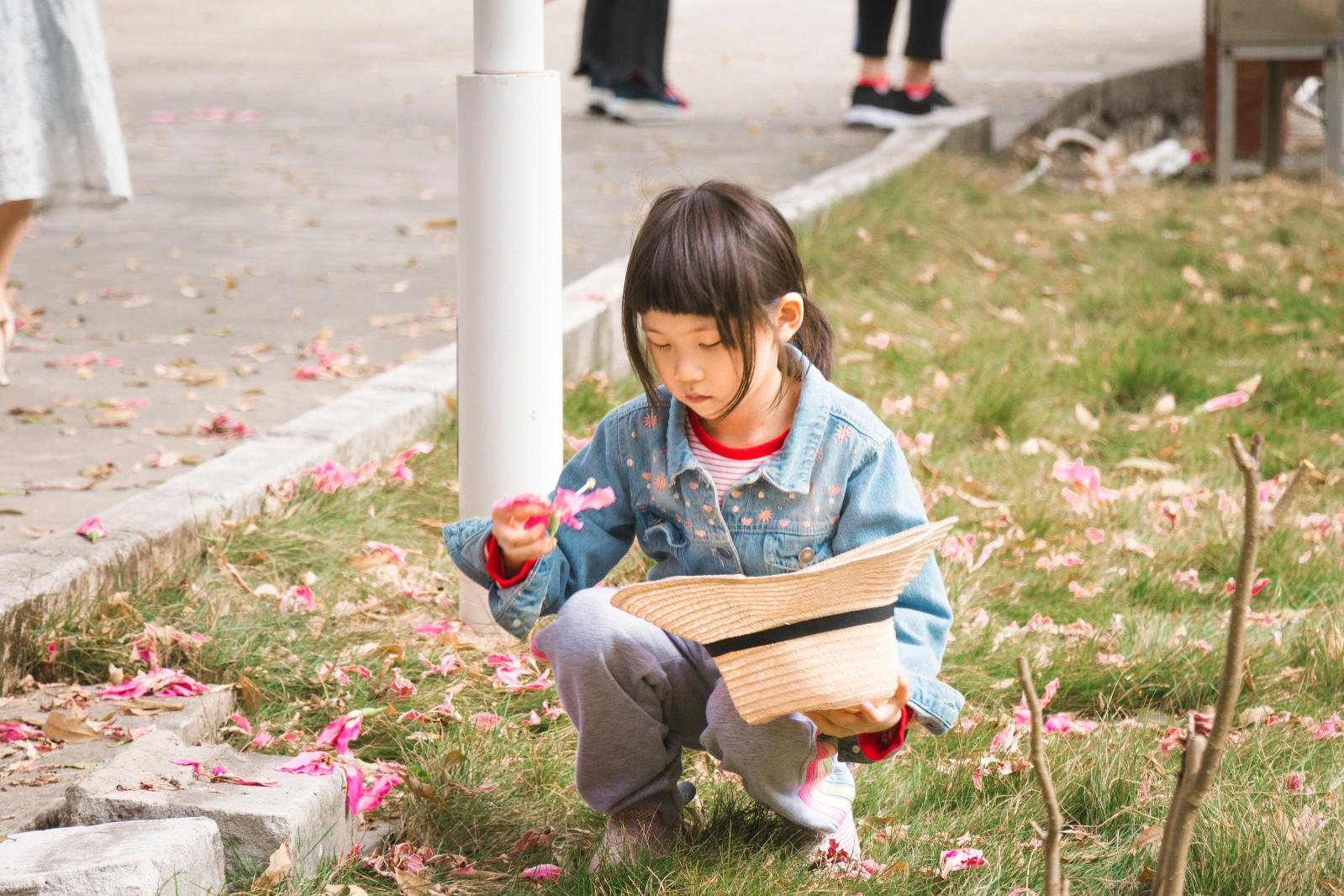 A child is observing the flowers alongside the road on 15 November 2020.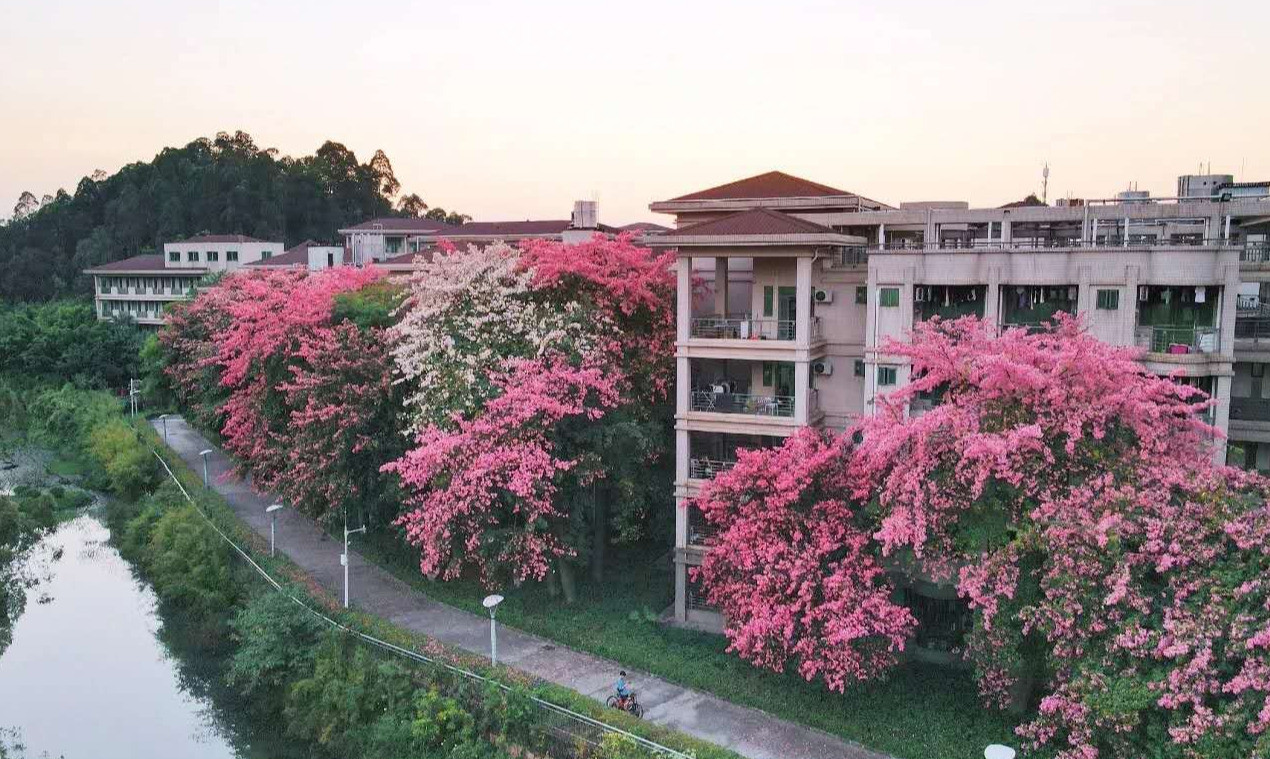 The trees on this road beside the student dorms are blooming brightly, creating a charming scenery of blossoms on 15 November 2020.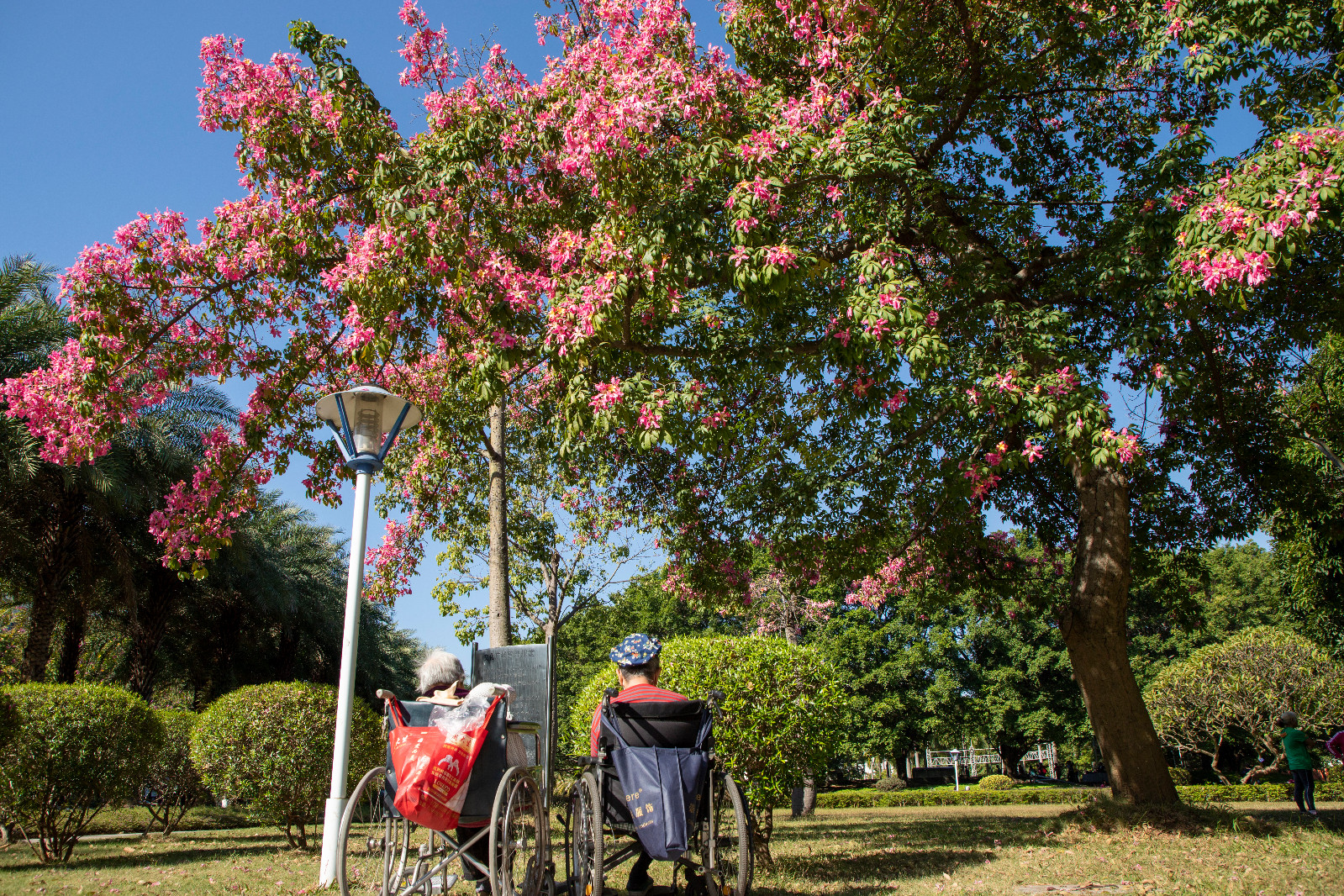 An old couple is enjoying the scenery together on the public square on 13 November 2020. Seeing the flowers, they recall their unforgettable stories shared with Ceiba speciosa.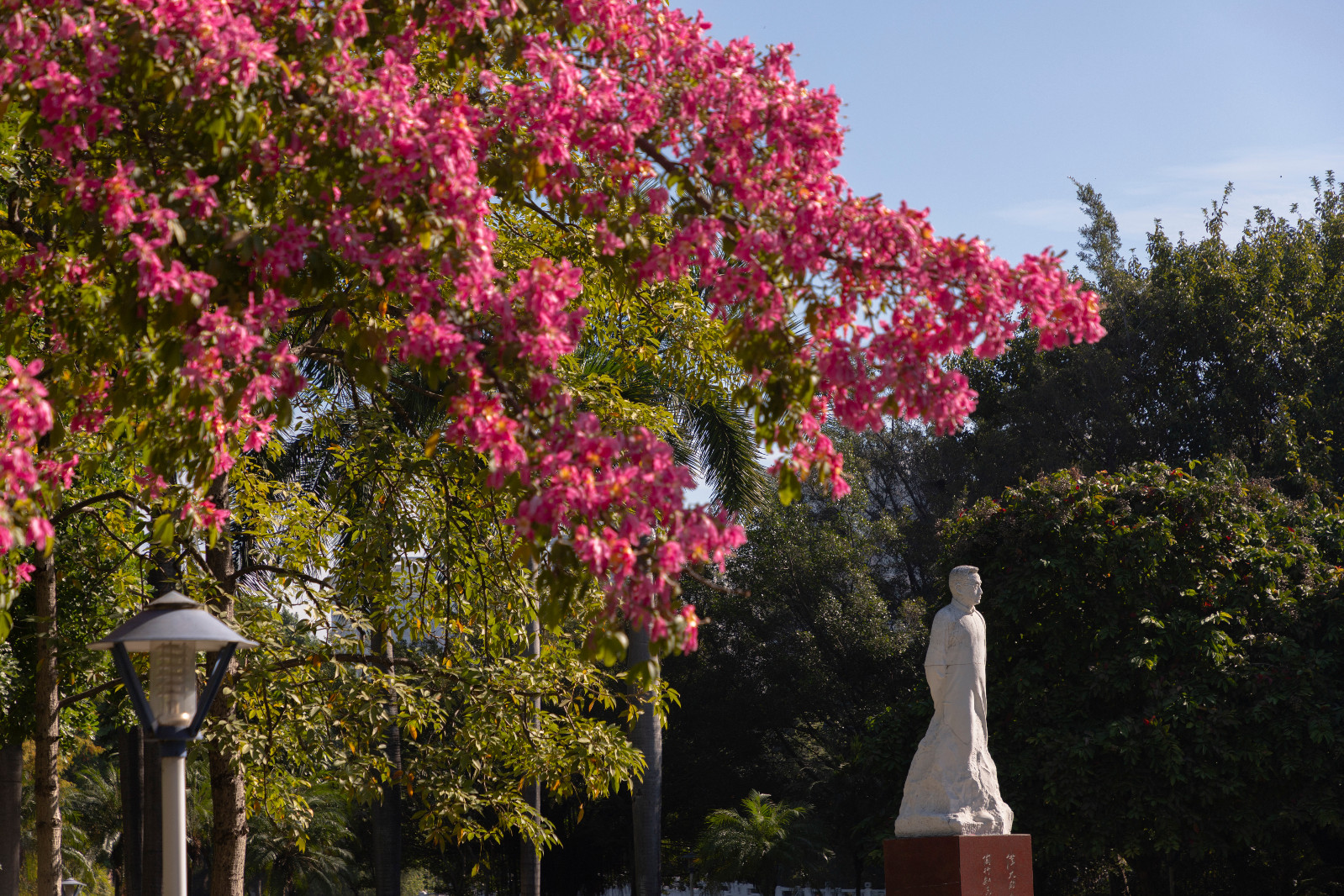 At the same place, flowering trees are showing their beauty around the statue of Tao Xingzhi, a patriotic Chinese educator who devoted his life to the education of the Chinese people. The statue was erected on 10 September 1985, on the occasion of the first Teachers' Day since the foundation of PRC and it slightly leans forward, symbolizing that this famous educator inclined to the masses.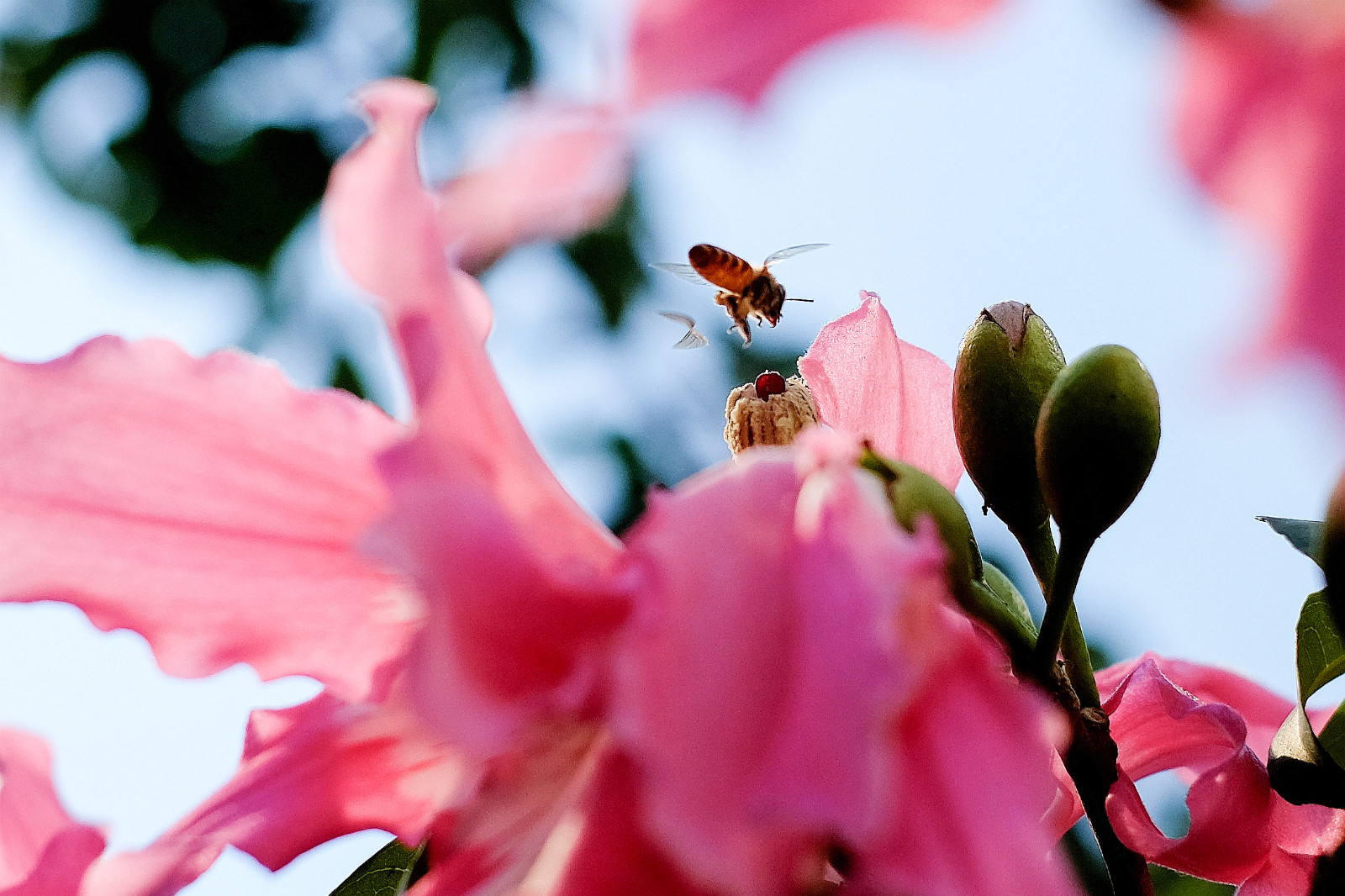 A bright pink flower releases a special perfume, attracting a bee to gather its nectar.
The flowers of Ceiba speciosa are usually pink, with another seldom seen color being white. Above is a picture of the latter, shot beside the westside Track & Field on 19 November 2020.
Do you want to enjoy the flowers by yourself? Then, come to SCNU in November and December!
---
Source from the SCNU News Center

Translated by Yang Yi, Guo Zekai

Proofread by Edwin Baak
Edited by Li Jianru
What to read next: