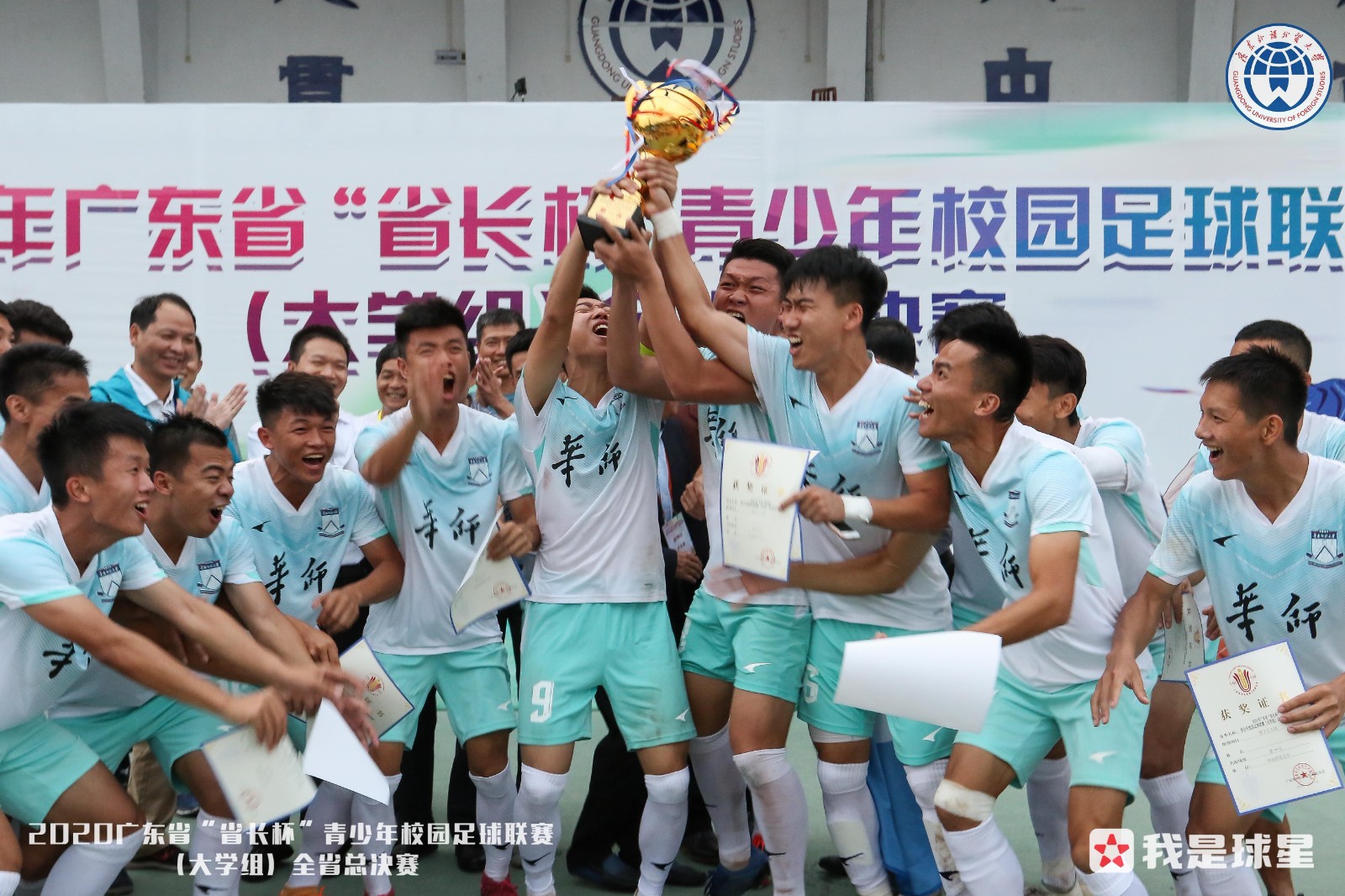 SCNU beat Guangzhou Sport University 2-1 to claim the men's football title at the Guangdong "Governor Cup" Youth Campus Football League final earlier this month.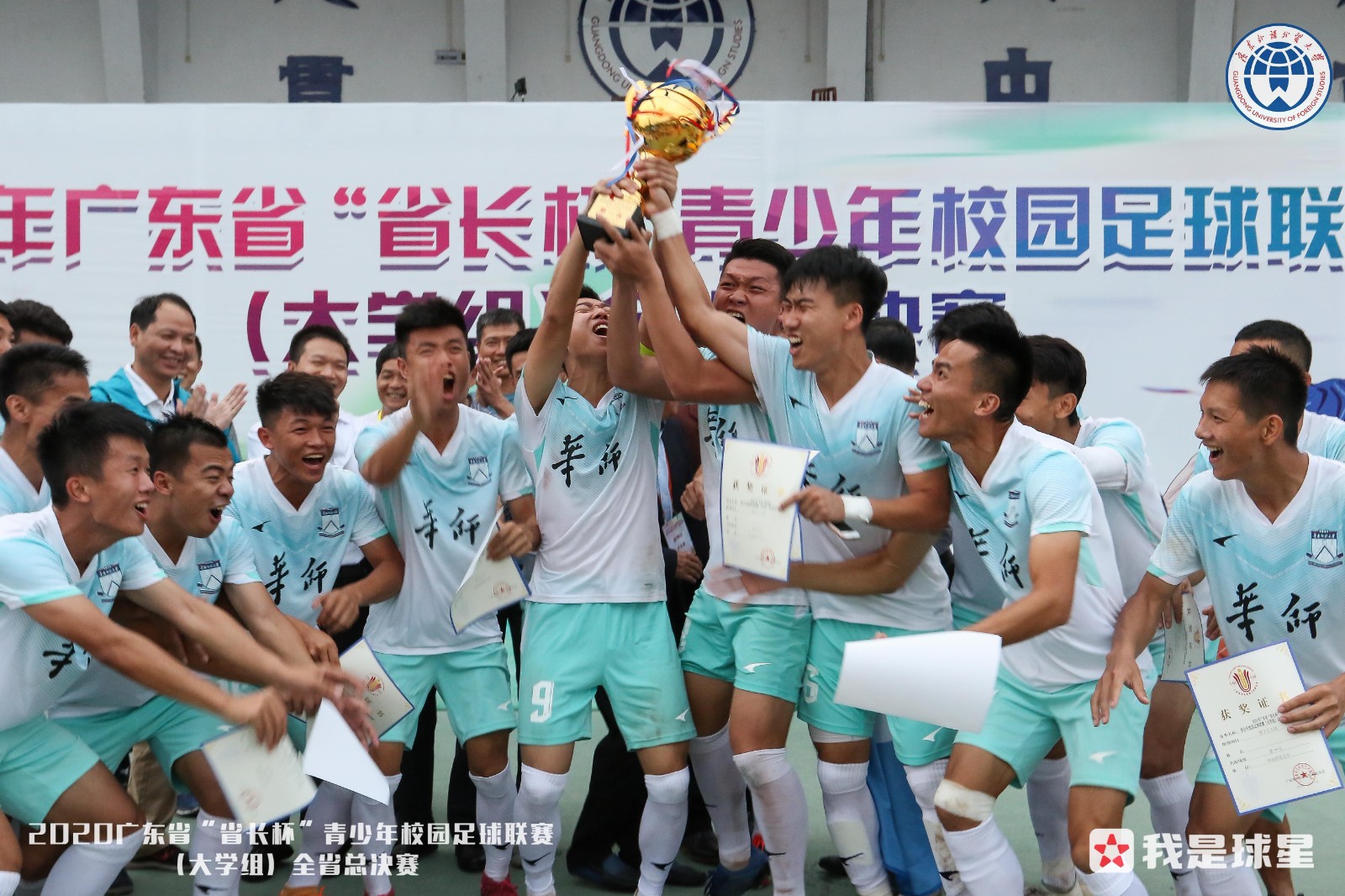 Our school's men's team in Group 2A won the champion
In the championship battle, the SCNU men's team in Group 2A competed with the former champion, the team from Guangzhou Sport University. At the beginning of the game, both sides seemed to test each other, and more of them were fighting in the midfield. SCNU broke the deadlock 13 minutes after the game kicked off as Li Song, No. 22 of the team scored the open goal and took a lead. In the second half, the members of our school's team led with a strong attack. Captain Wu Guanlin, No. 9 of SCNU team sealed the team's victory with the second goal on taking a corner, helping SCNU defeat the rival with the score of 2:0.
Boys celebrate the goal
In the women's team, SCNU also competed against its old rival Guangzhou Sport University in the final competition. In face of several professional players from the opponents, the girls from SCNU fought bravely, ran frequently, and made fast transition between attack and defence, launching a fierce competition against their opponents. In the end, the women's team won the second place, an historic achievement.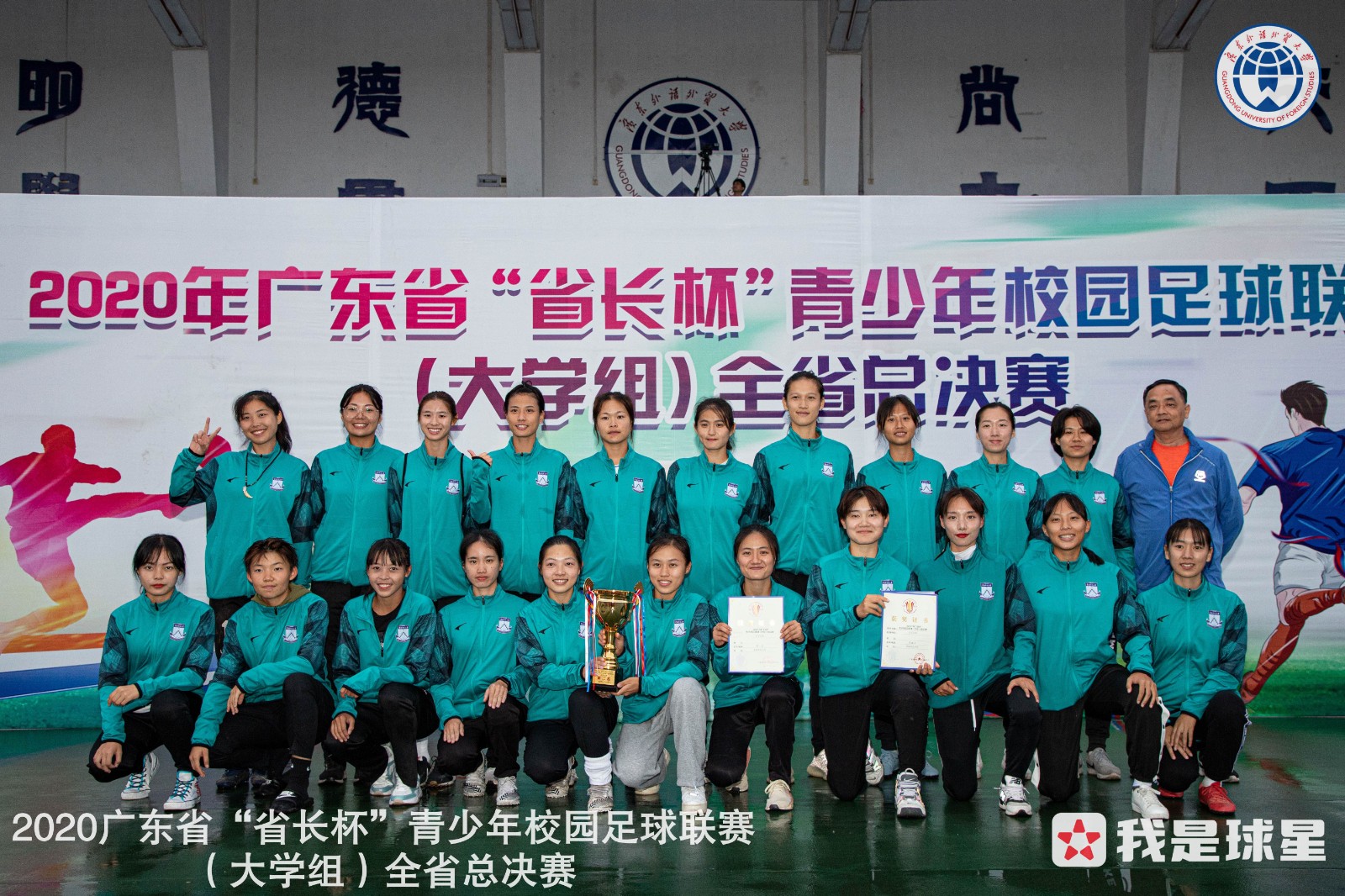 Our school's women's team in Group 2 won the silver medal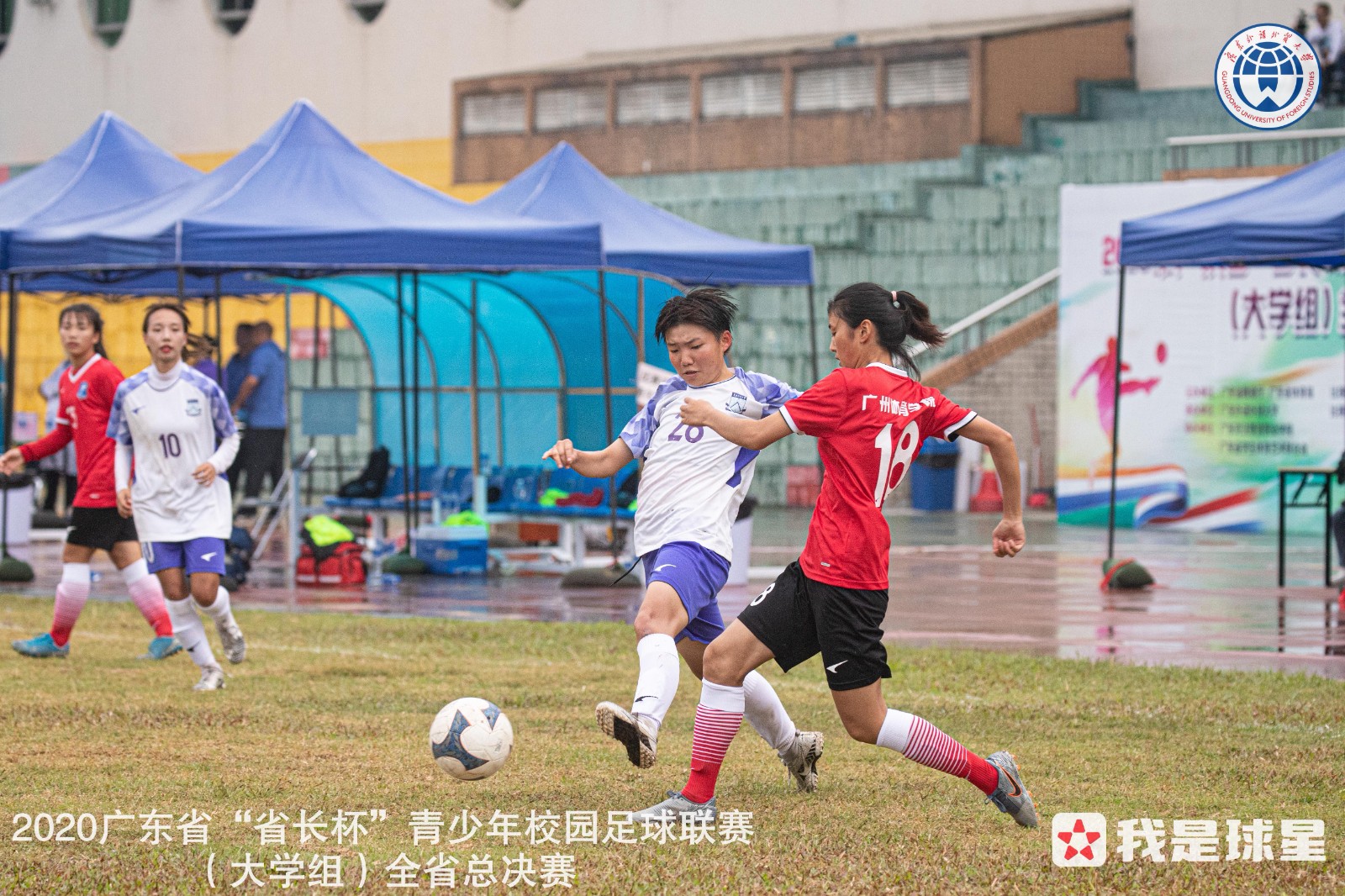 The Athlete from SCNU fights for every goal on the field
Apart from one gold and one silver, it's also worth mentioning that four SCNU teachers including Zhong Yuanjin, Liu Feizhen, Wen Jiande and Liu Hongyiu, were honored with the title "Excellent Coach", while the player Wu Guanlin from the men's team in Group 2A won the title of "Best Shooter" in the competitions.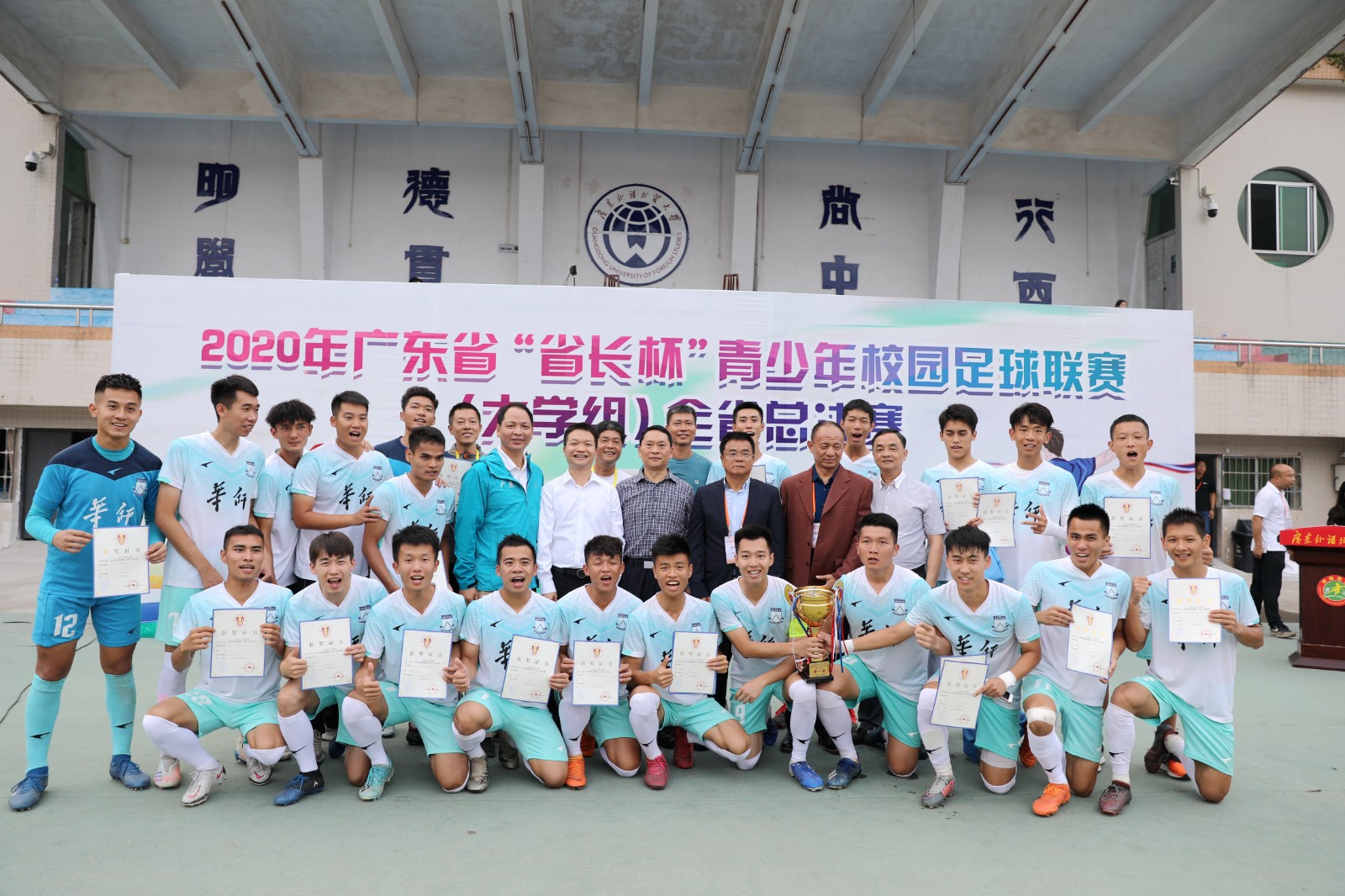 The players and their coaches
The Guangdong "Governor Cup" youth football league has been held annually since 2014. It is a provincial-level youth football league organized by the Guangdong Provincial Sports Bureau and the Guangdong Provincial Department of Education. It is an important measure for our province to respond to the call of the central government and vigorously develop youth football. It aims at developing youth football, identifying football talents, as well as providing a platform for exchange of football skills among universities and colleges.
---
Translated by Zou Shan, Wei Xiaonan
Proofread by Edwin Baak
Edited by Li Jianru
What to read next: