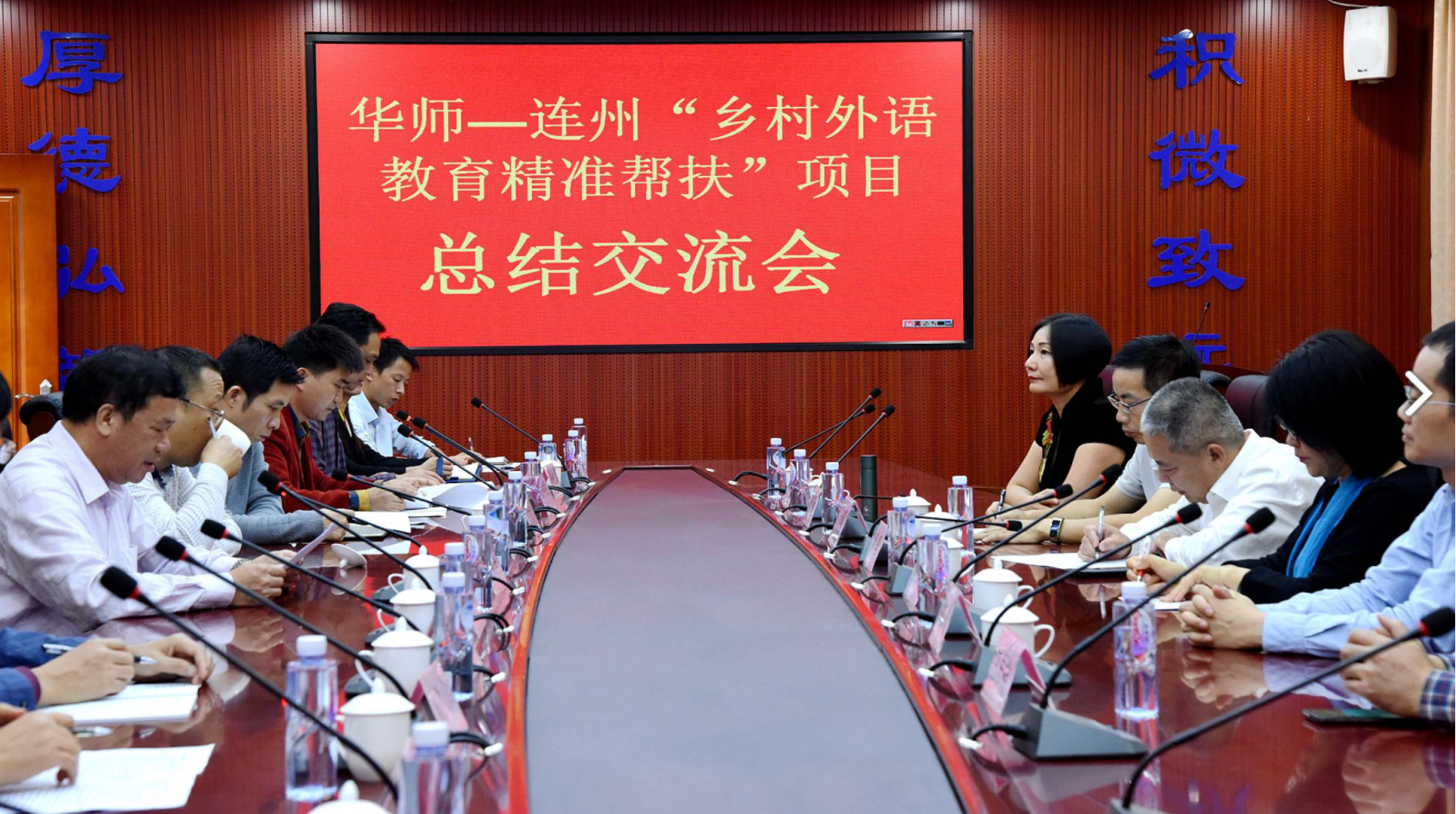 SCNU has launched a special project in collaboration with the Education Bureau in Lianzhou, a small town in the north-western part of Guangdong Province. The aim of the project is to help improve English teaching in rural areas.
The program has yielded great results since it started in June, 2019, Huang Mingquan, director of the Education Bureau of Lianzhou said at an exchange meeting. He recognized the efforts made by the School of Foreign Studies of SCNU to make the best of its advantage in English teaching to improve local students' practical ability in English. He also expressed his heartfelt thanks to members of the program for what they had done in the previous year, considering the remarkable outcome in English learning and teaching.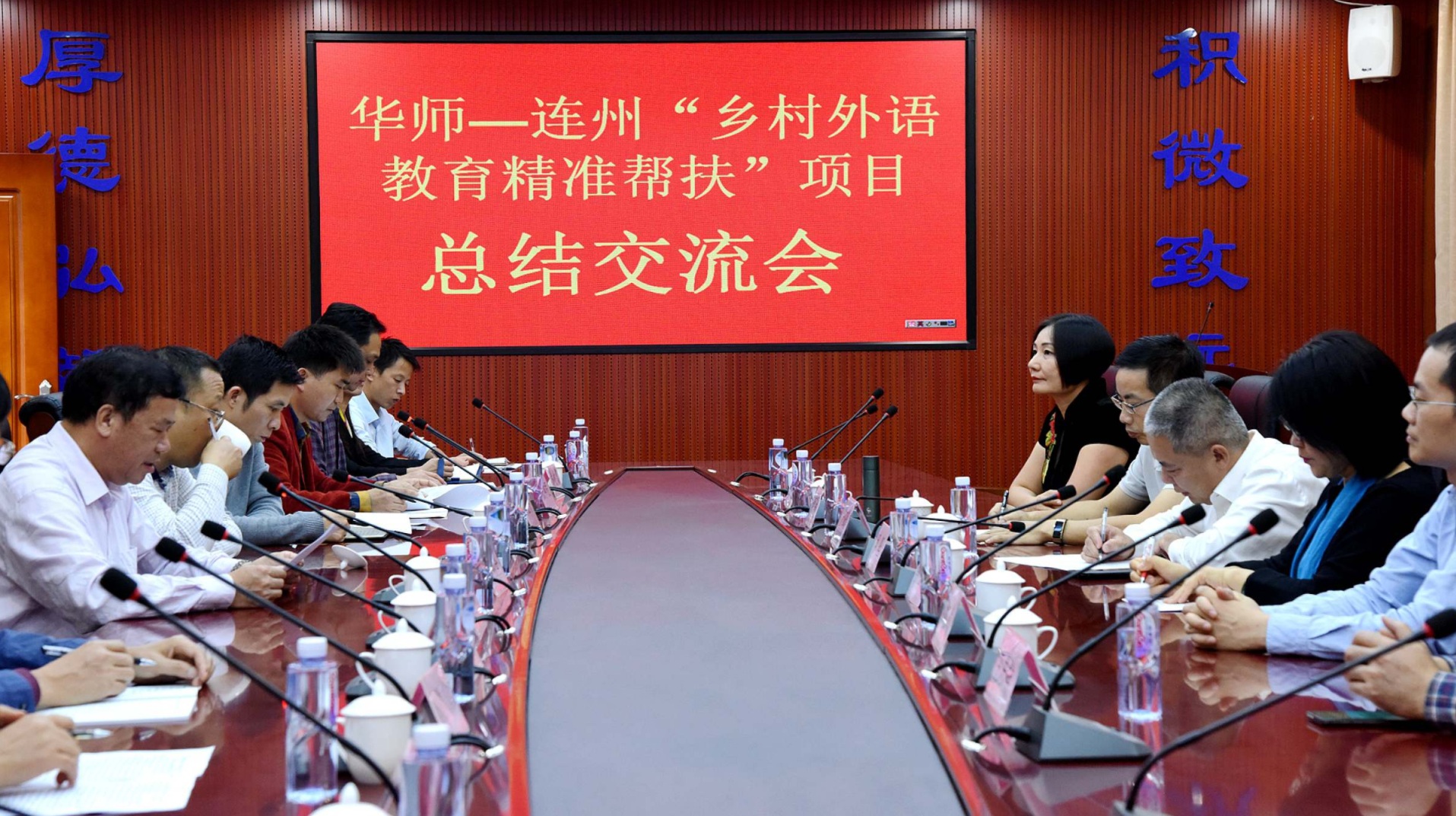 The exchange meeting about the collaboration with the Education Bureau
Vice president of SCNU Wu Jian said that SCNU will continue to take on its social responsibility and help to enhance the comprehensive competence of teachers and the learning ability of students from regions with less developed education resources.
Gu Hongli, dean of the School of Foreign Studies, described the program as "exciting, touching, determined, and delightful". The project helps establish a multilateral cooperation between the teacher training university, local government, primary and secondary schools and social institutions. By setting up an educational assistance base, it enabled the training in the weak points in English learning and the exchange of excellent education resources based on the exact understanding of the teachers and students, she introduced.
In the previous year, experienced experts from SCNU were chosen to carry out teaching training for teachers and listening and speaking training for students. Volunteer teaching teams were sent to Lianzhou during the summer vacation, while teaching and research activities were held both on line and on site.
In the future, SCNU will deepen its cooperation with the schools in Lianzhou and formulate plans for the next three years. The plans will focus on cultivating leading English teachers and overcoming the disadvantages of teaching English in rural areas, pulling up and harmonizing standards of education in urban and rural areas and improving the quality of teaching in Lianzhou.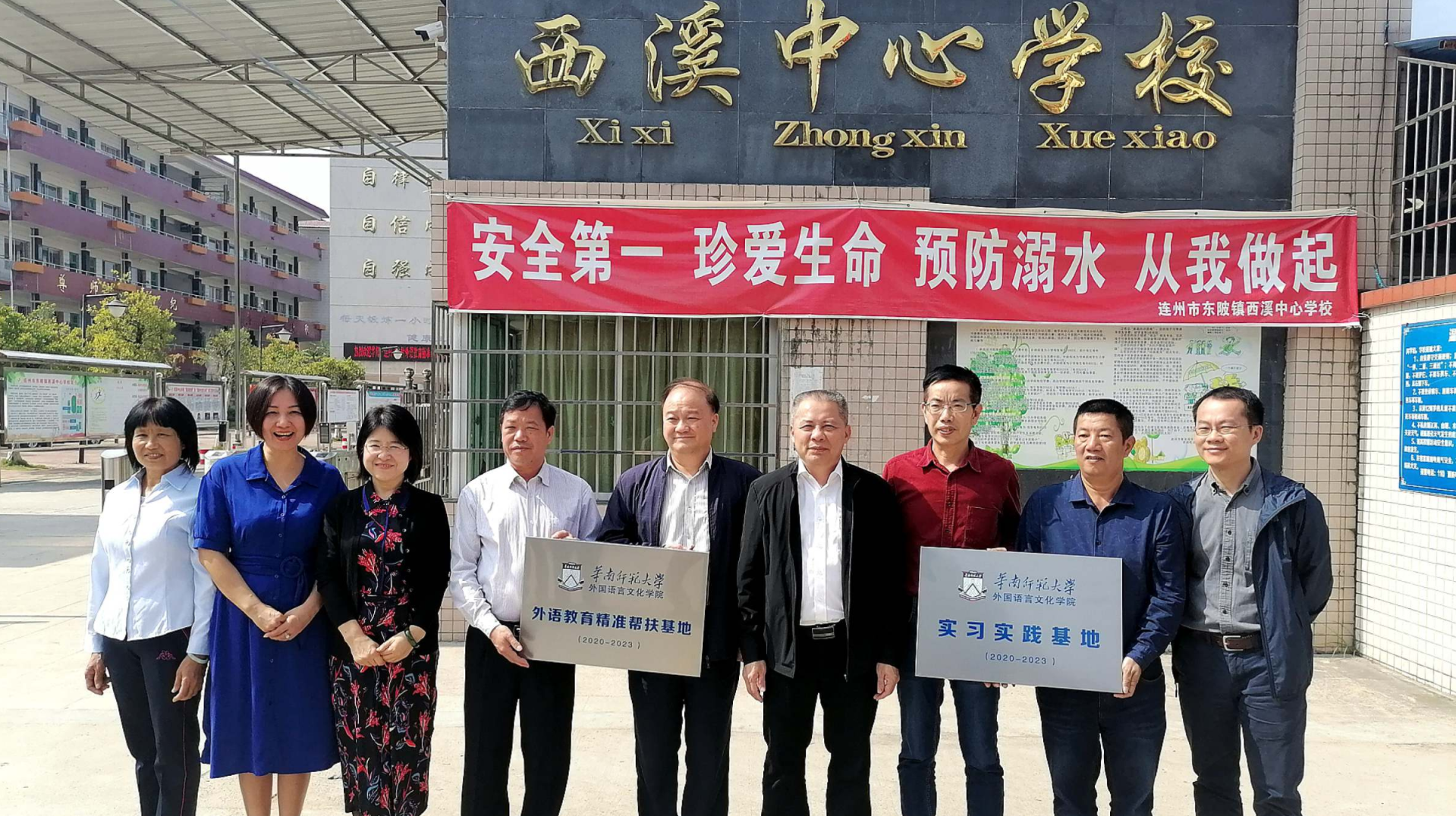 The third base for students' internship and practice was set up in Xixi Central School on October 30.
With the aims of helping with local English education and realizing the plan for the development of "New Teacher Training Universities" put forward by both Guangdong province and the university, the educational assistance program was started by SCNU and the Education Bureau of Lianzhou collaboratively. Currently three local middle schools have been supported under the program, with bases set up for students' internship and practice.
---
Source from the SCNU News Center

Translated by Long Yuchen, Zeng Yuetong

Proofread by Edwin Baak
Edited by Li Jianru
What to read next: