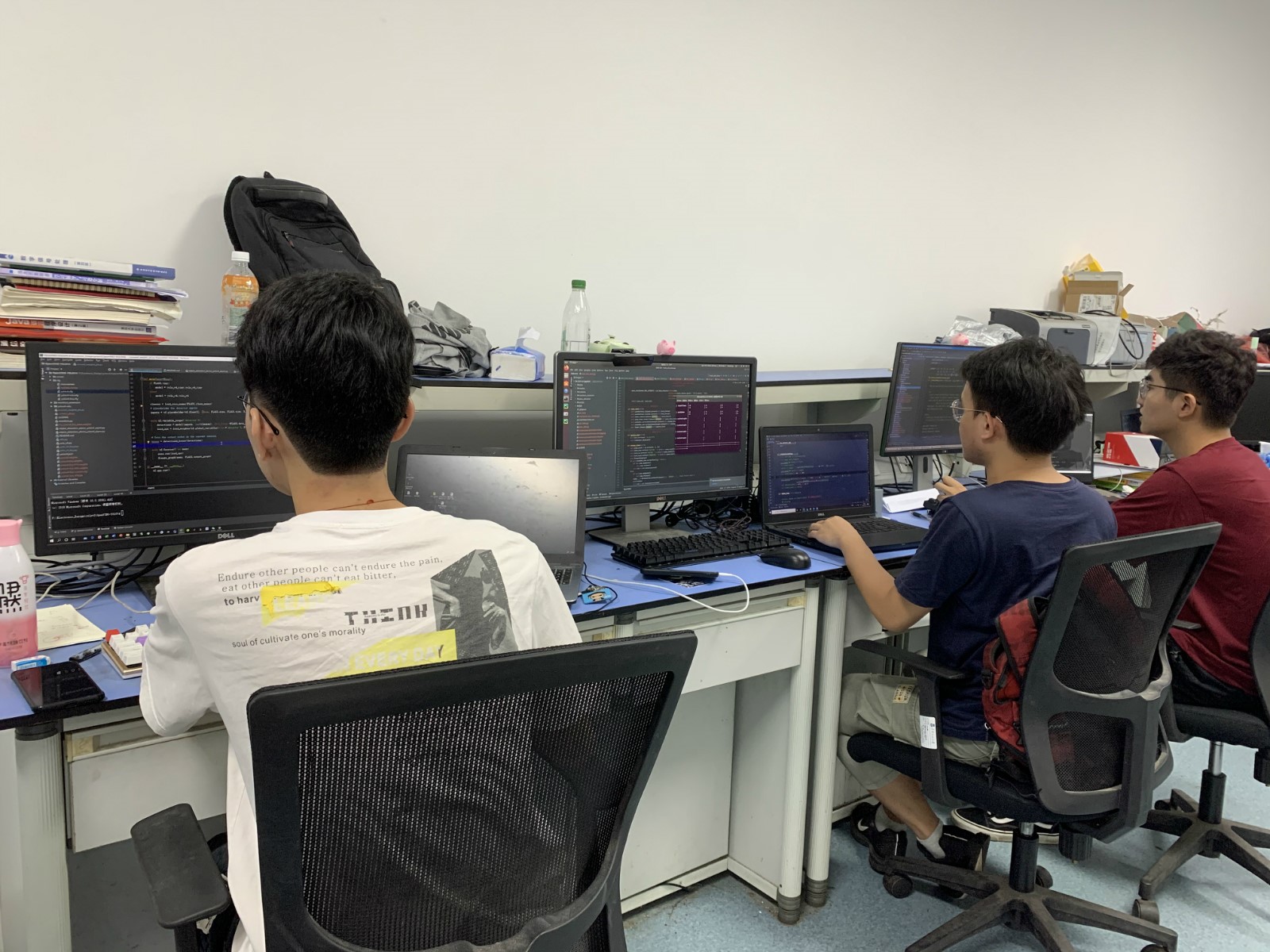 The SCNU team won the second prize in the Intel Cup Undergraduate Electronic Design Contest, being the only team from a teacher training university to enter the finals nationwide.
The team, comprising three students of the School of Physics and Telecommunications Engineering, developed an intelligent feedback system to assess students' class performance thereby supporting teaching and education in the process. Under the guidance of their instructors, they paid attention to practical problems of education, while using image processing, deep learning, mathematical modeling and calculating methods to work on their project.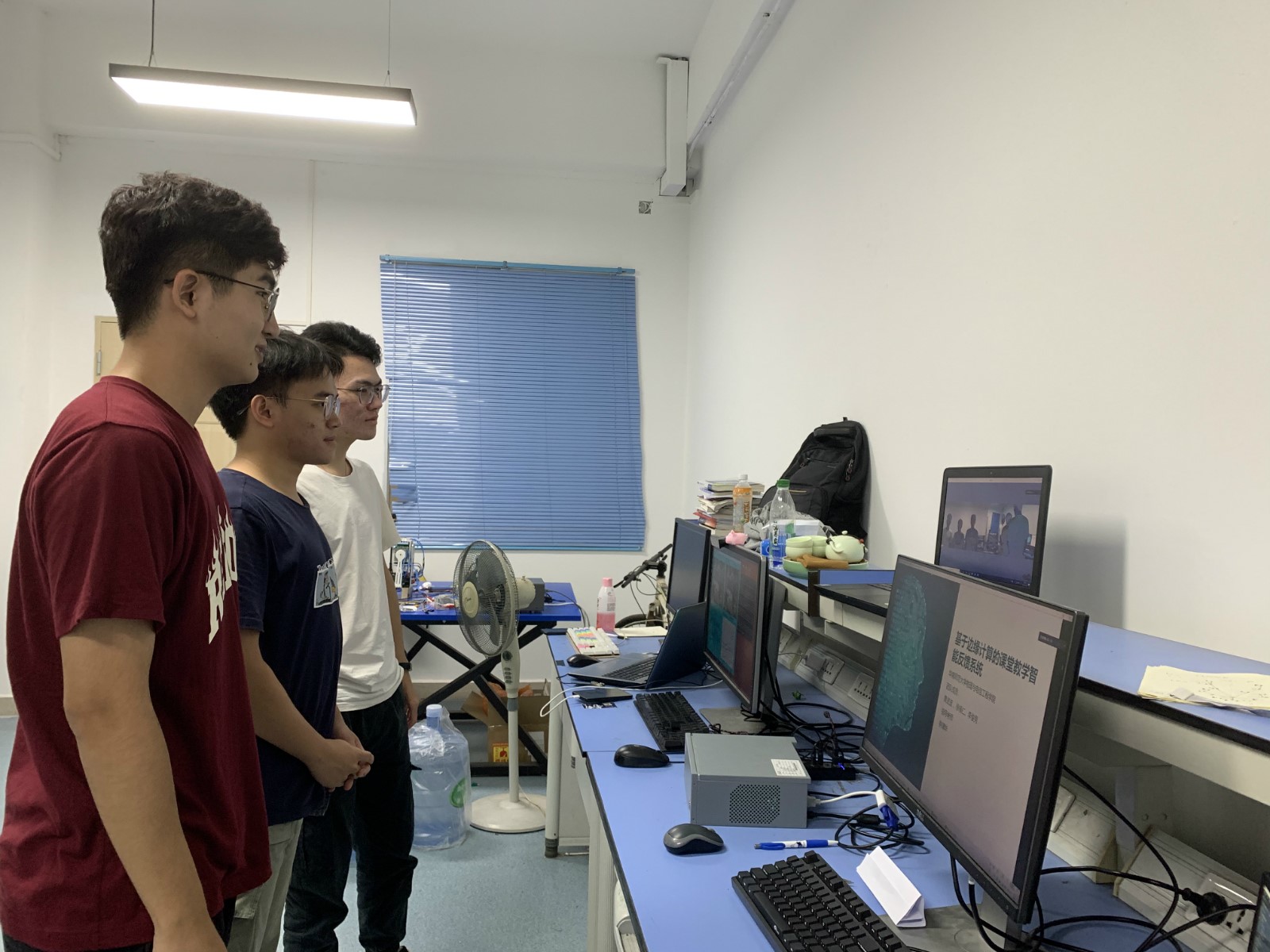 Three members are on the scene of the contest
"I am very excited," said Li Junnan, a member of the team, after hearing the news that they won the second prize. "Everything had to be started from scratch as we were the first and only team from SCNU to accept the invitation." he said. Upon receiving the invitation from the organizer in July, when most students were still enjoying their summer holidays, his team immediately went back to school to start the preparation work.
"The most challenging part was that we had to use the AI-BOX system offered by the organizer to carry out our plan. It was a difficult journey, but it also led to valuable friendships," he added. "When faced with difficulties, we would turn to our seniors and teachers for advice. Although the teachers did not set high goals for us, we still wanted to strive for the best result."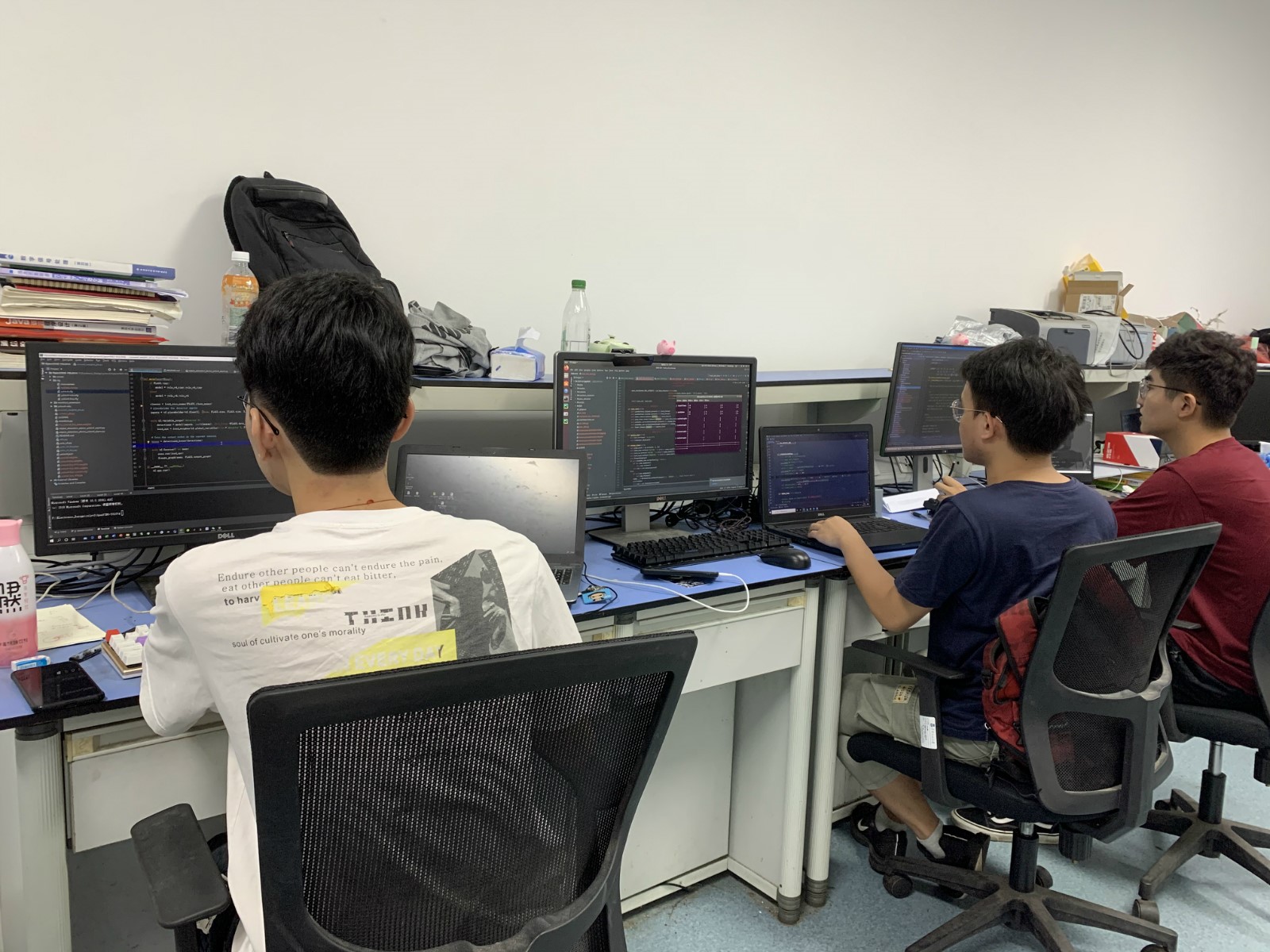 The team is working hard on the competition
Now all three members of the team have received postgraduate recommendations and are expected to continue their further studies in the computer major, Li said.
The SCNU team was shortlisted for the finals, ranking among top 25 in the country. It is said that the organizers of the competition had invited various teams from famous universities across the country, but only 100 teams entered the finals for this year's competition.
The Intel Cup Undergraduate Electronic Design Contest, sponsored by the Shanghai Ministry of Education, aims at promoting reform of the curriculum system of electronic subjects as well as the cultivation of students' innovation ability. It has exerted great influence in various universities and has become one of the most influential among college students' technology competitions.
---
Source: the School of Physics and Telecommunications Engineering
Translated by Wen Jie, Qiu Lezi
Proofread by Edwin Baak
Edited by Li Jianru
What to read next: