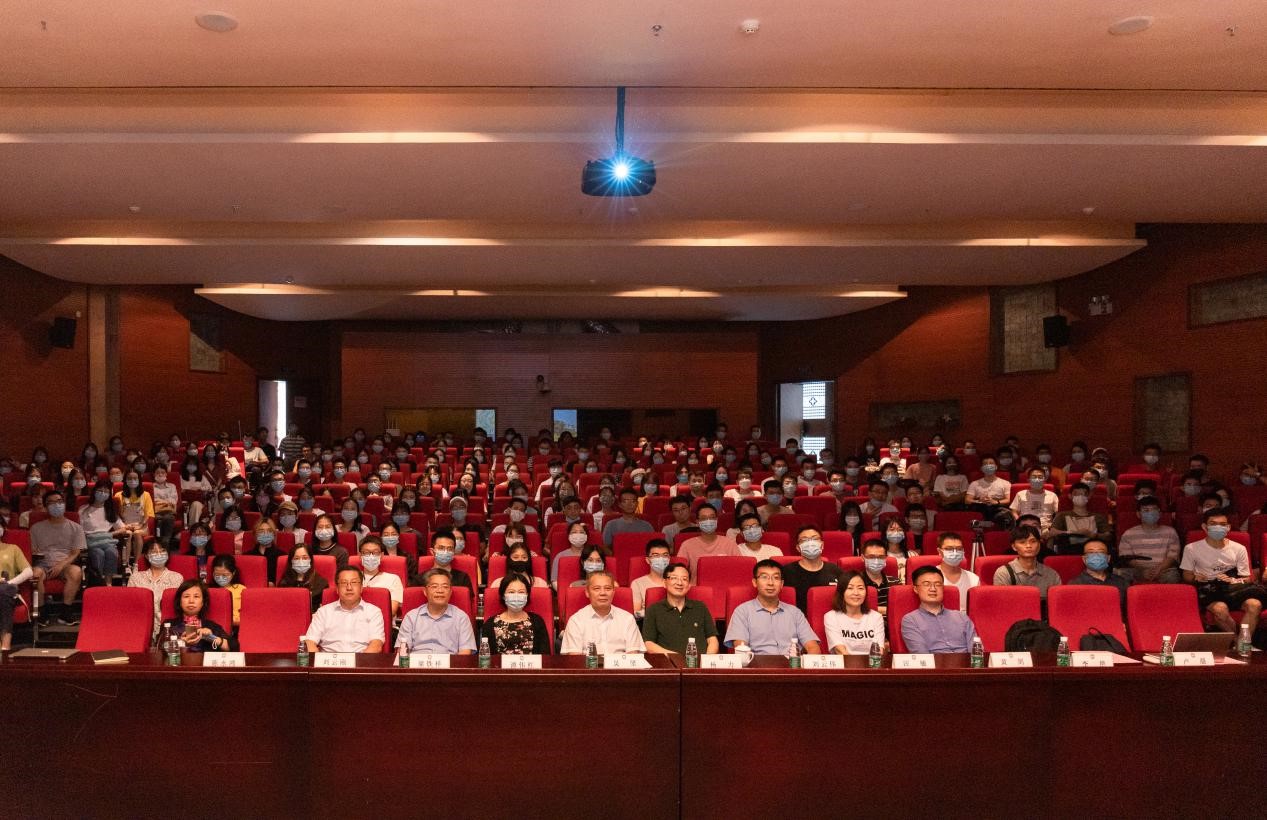 A lecture series focusing on China's maritime issues kicked off at SCNU on October 15. This is the third stop of the lecture tour organized by the Ministry of Foreign Affairs.
Co-organized with the Ministry of Education and the China Oceanic Development Foundation, this lecture series is aimed at promoting basic marine knowledge and China's foreign policies with regard to neighboring countries at colleges and universities amid the unstable and uncertain international landscape.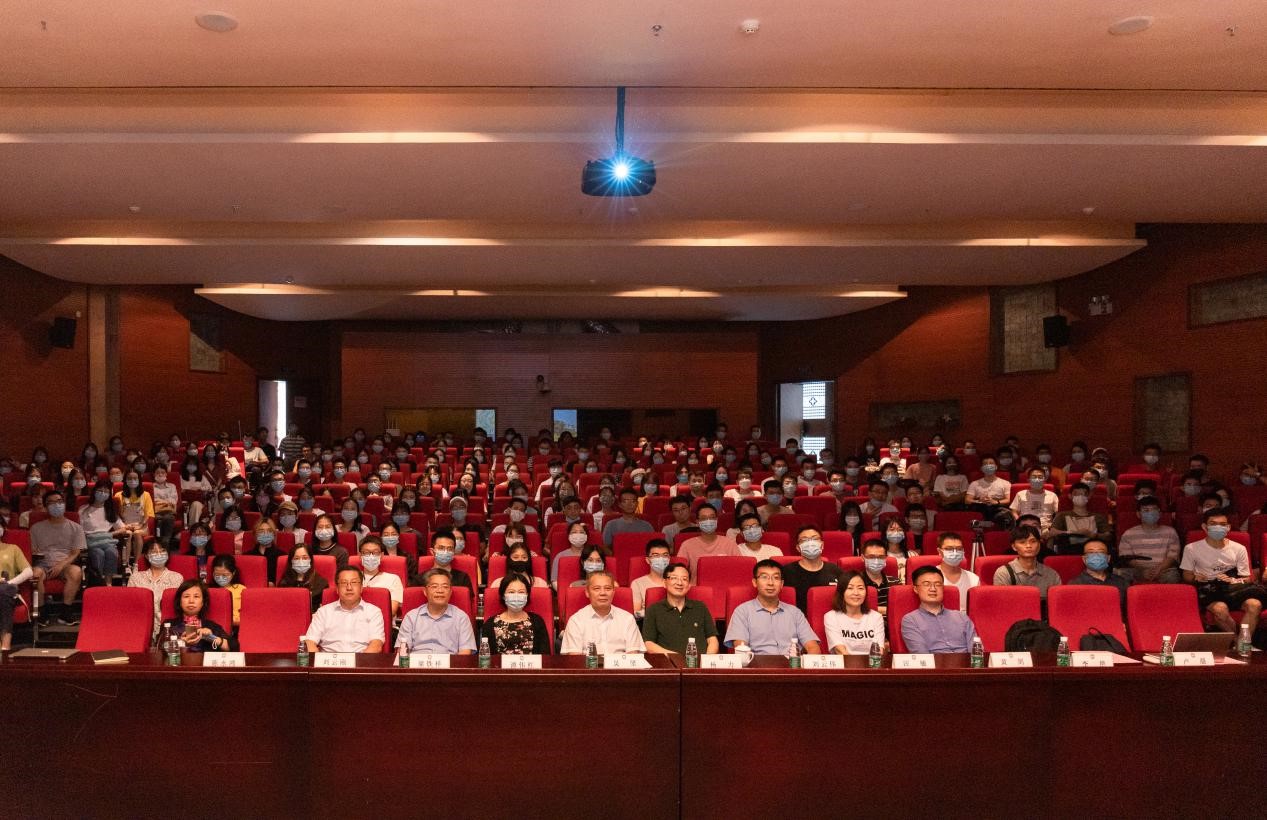 Lecturer Yang Li, senior research fellow at the Research Centre for Maritime Economy of the National Institute for South China Sea Studies (NISCSS), gave a keynote speech entitled "Overview and Major Challenges of China's Maritime Issues". He introduced China's maritime issues and their origins, clarified the geographical and political situation surrounding China, and briefed on the evolution of the United Nations Convention on the Law of the Sea (UNCLOS).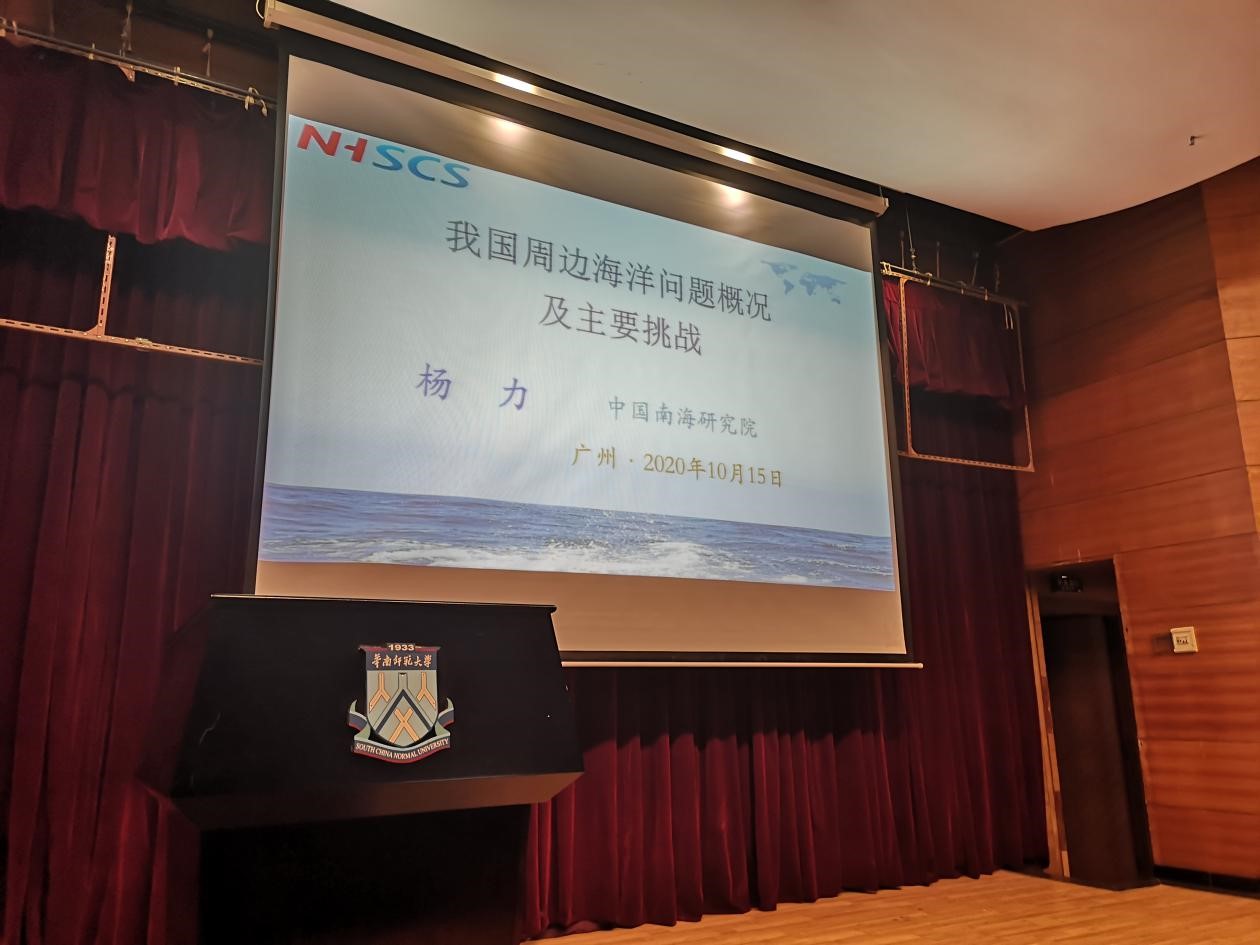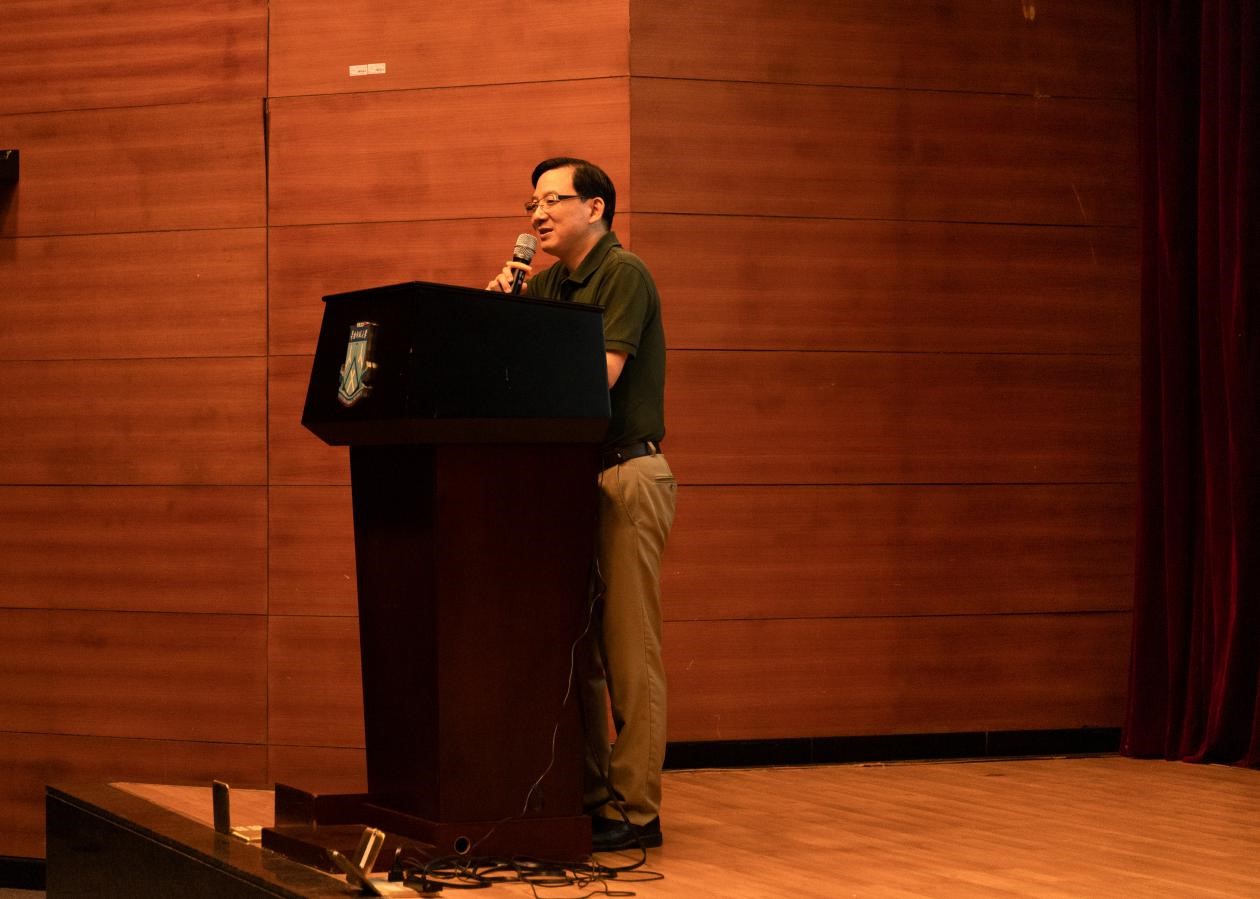 Yang Li addresses the audiences
Yang also discussed controversial maritime issues which have emerged in recent years in depth, such as how to realize equitable delimitation, how to determine the baselines, and how to determine the difference between "islands" and "reefs". A series of issues such as the passage of warships through the territorial waters, the linear baselines of far-sea islands and the legality of military activities in the exclusive economic zone were also analyzed in detail.

Yang said that UNCLOS still leaves a lot of room for interpretation. How to make good use of the rules and deal with the maritime issues of China is what scholars and students should pay attention to.
Officials from the Ministry of Foreign Affairs and the China Oceanic Development Foundation, school leaders, teacher representatives, and more than 260 students attended the lecture.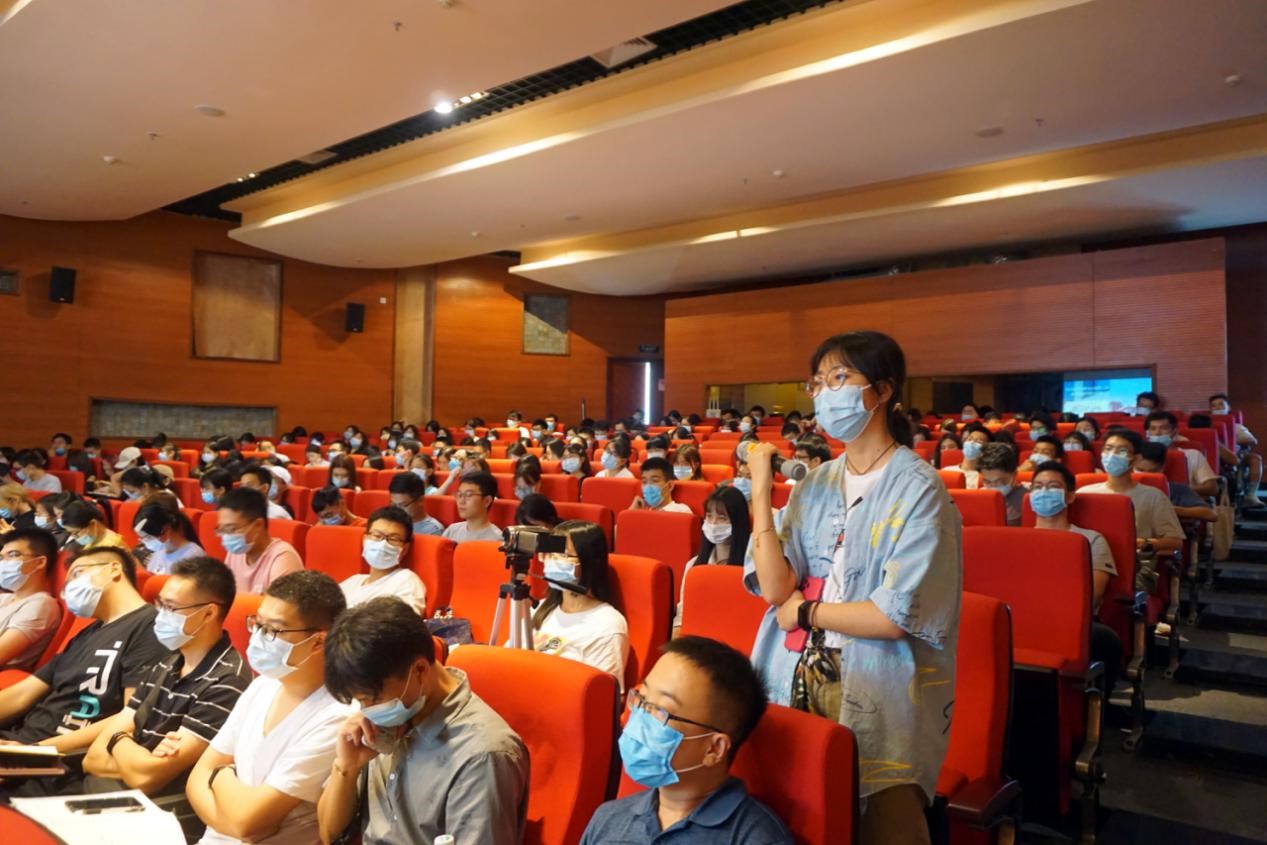 The series of lectures will be held once a year in selected universities, with a total of six lectures to be completed in six weeks. SCNU is in the first batch of universities to hold the lecture series , together with six other universities, notably Tsinghua University, Renmin University of China, Fudan University, Jiao Tong University, Sichuan University and Sun Yat-sen University.
Five more lectures are to be held every Thursday from October 22 to November 19 from 3 pm to 5 pm.
---
Source from the News Center
Translated by Zou Shan, Wei Xiaonan
Proofread by Edwin Baak
Edited by Li Jianru
What to read next: