The student team from SCNU won the first prize at a nation-level environmental science popularization competition On October 17. Their work stood out among 600 entries from 80 universities nationwide.
Students from SCNU attending the Award Ceremony
The team, consisting of six students from the School of Environment, produced a "Three Minutes Science" talk show to showcase the sewage disposal process in an intriguing cartoon story. By humanizing the process of sewage treatment, they highlighted the theme of the event — "Sewage is a kind of resource, a sewage plant is a factory of resources" in a vivid visualization, combining arts and popular science into efficacious environmental education.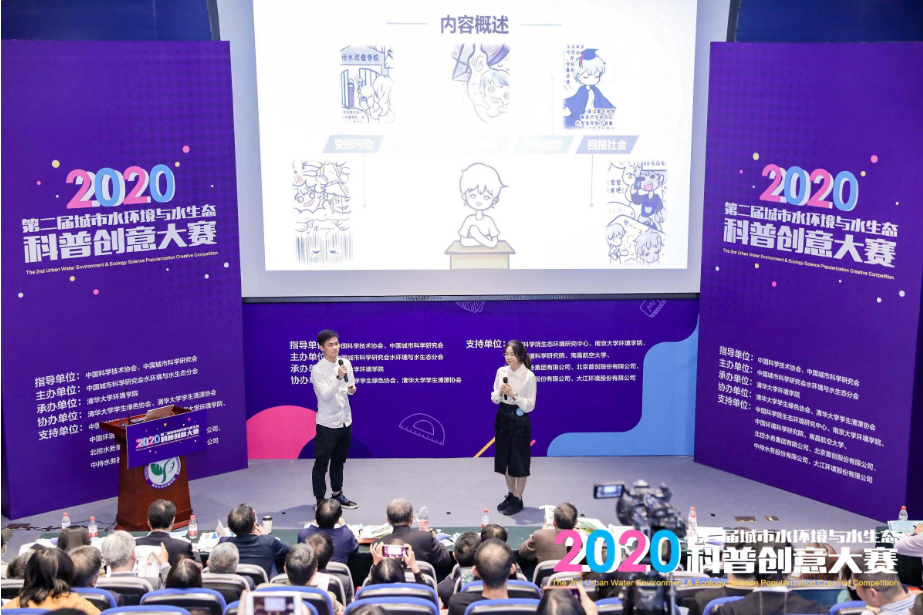 Presentation of the project on the scene
On top of the first prize, they also won the title "Envoy of popular science education of water environment and ecology" and internship opportunities offered by organizers of the contest.
The second Urban Water Environment and Ecology Science Popularization Creative Competition was sponsored by the Water Environment & Ecology Council of the Chinese Society for Urban Study, and hosted by Tsinghua University. It aims to promote scientific and eco-friendly awareness regarding water environment protection and call for practical action in society.
---
Source: the School of Environment
Translated by Chen Xudong, Xu Wenting
Proofread by Edwin Baak
Edited by Li Jianru
What to read next: