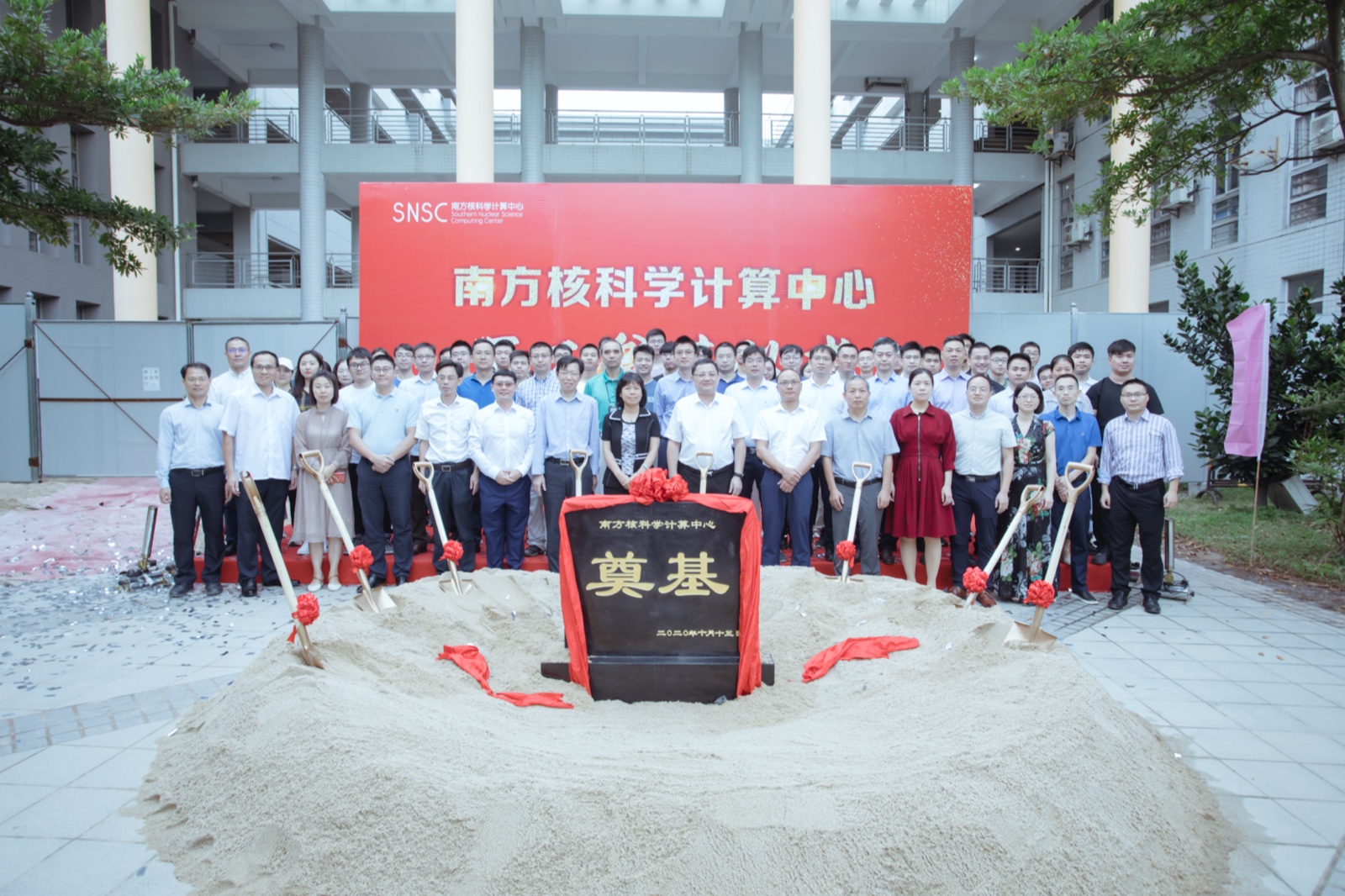 SCNU held a groundbreaking ceremony for the Southern Nuclear Science Computing Center at the construction site on its University Town campus on October 15.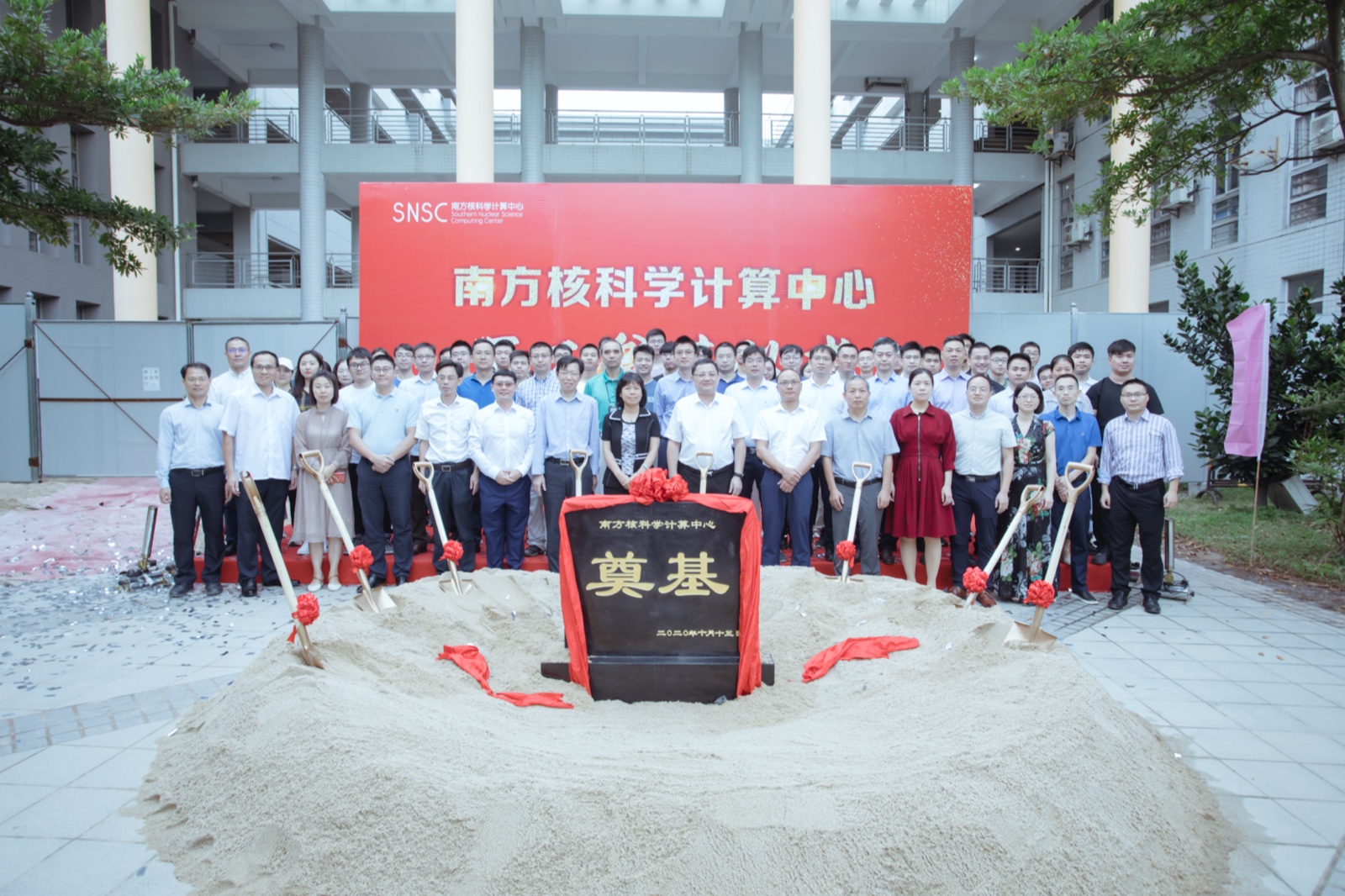 Group photo of the participants of the ceremony
The center was co-initiated and jointly designed by SCNU and the Institute of Modern Physics of the Chinese Academy of Sciences (IMP-CAS) in 2019. The foundation laying of the center marks a new stage in the cooperation between SCNU and IMP-CAS, which is expected to have a significant impact on the development of nuclear science at SCNU and even in China, said SCNU president Wang Enke in his address.
Xu Nu, deputy director of IMP-CAS, emphasized the important role of nuclear science and supercomputers, not only in frontier areas of basic research, but also for the national economy and people's livelihood. He hopes that the center will serve as an internationally leading supercomputing platform so as to attract more talents in the nuclear physics field and that it will later develop into a world-class nuclear science research center.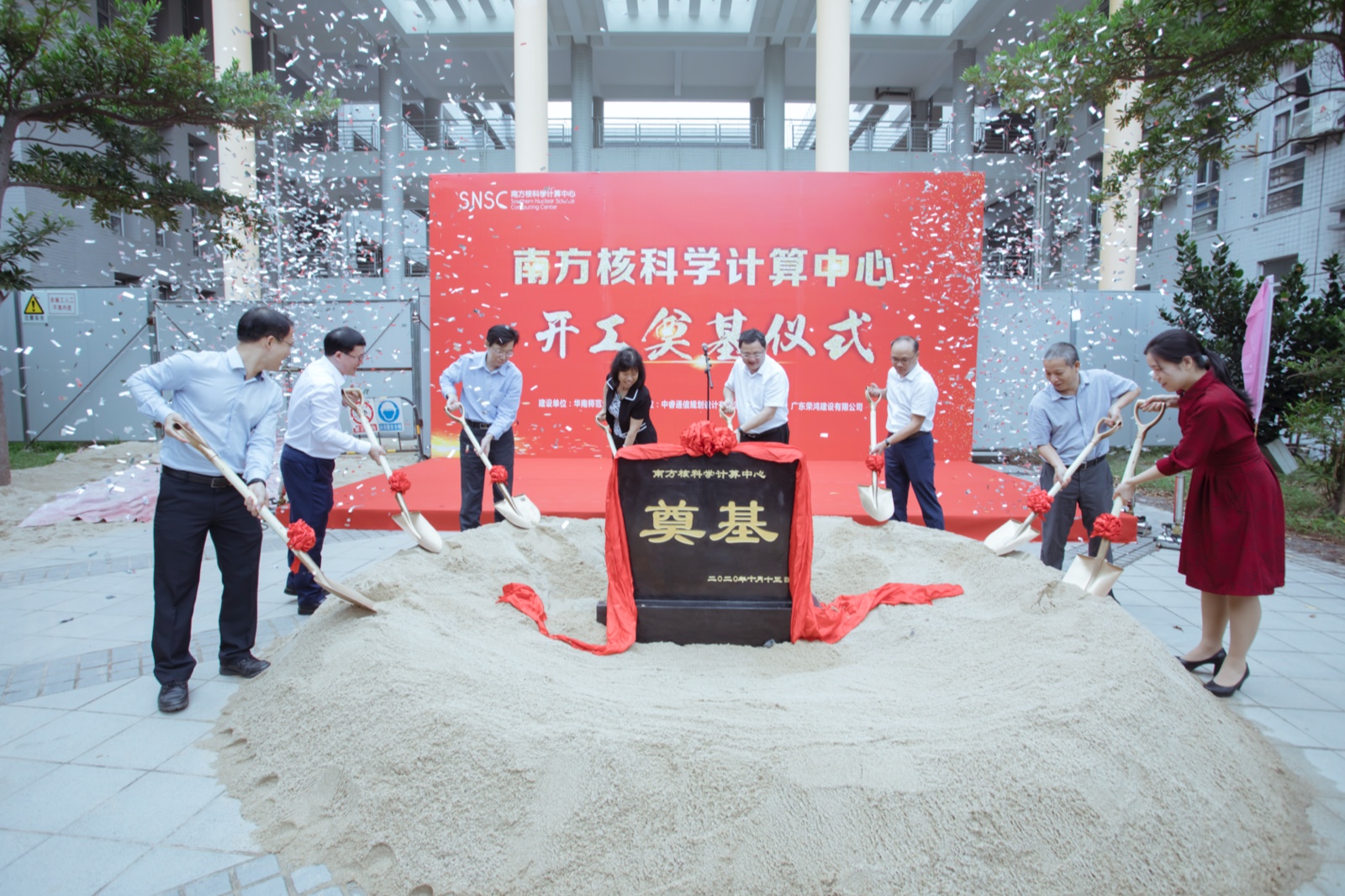 Leaders and guests are breaking ground with shovels in salute
Along with leaders from SCNU and IMP-CAS, special commissioners from the Ministry of Education and leaders from the construction company attended the groundbreaking ceremony. They each picked up a shovel, ceremoniously digging into the site and thus officially starting the construction project.

The Southern Nuclear Science Computing Center is expected to be completed and put into operation in 2021. It will be used for scientific research related to nuclear science, such as quantum chromodynamic calculations and high-energy nuclear physics data analysis in the future, a source with the Institute of Quantum Matter said.
---
Source from the Institute of Quantum Research
Translated by Yang Yi, Ling Jingjun
Proofread by Edwin Baak
Edited by Li Jianru
What to read next: