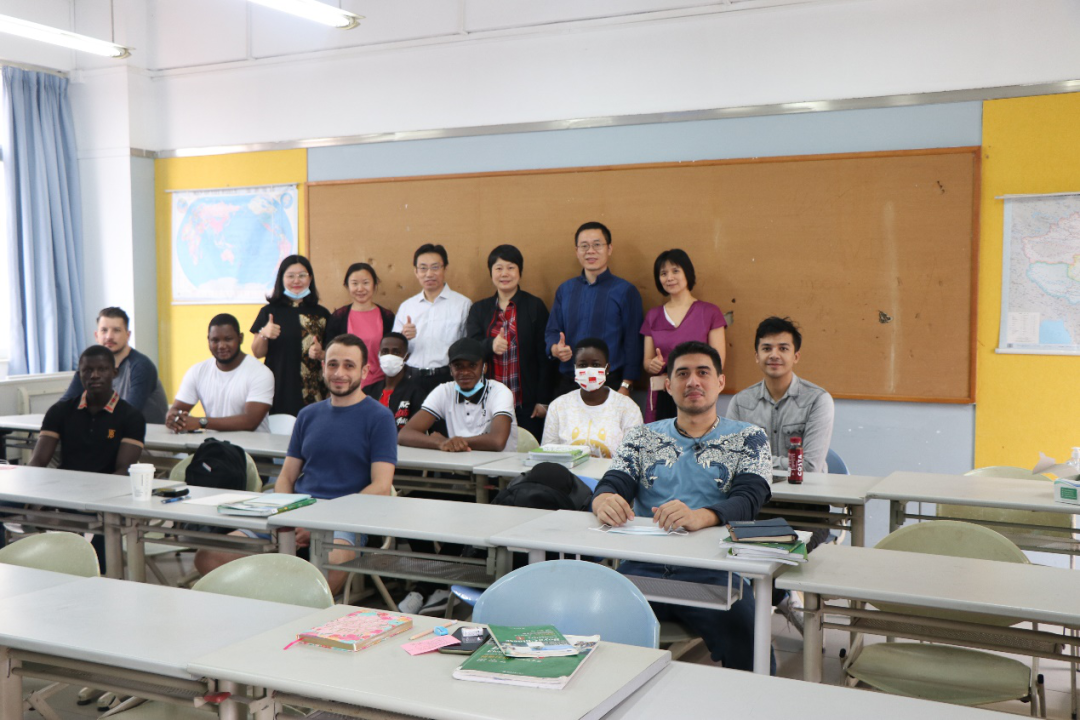 At 8 o'clock in the morning, 13 international students from 12 countries, who had stayed in Guangzhou during the epidemic period, began their first off-line class, as the bell rang in the College of International Culture. This marks their first class back in the classroom of the new semester.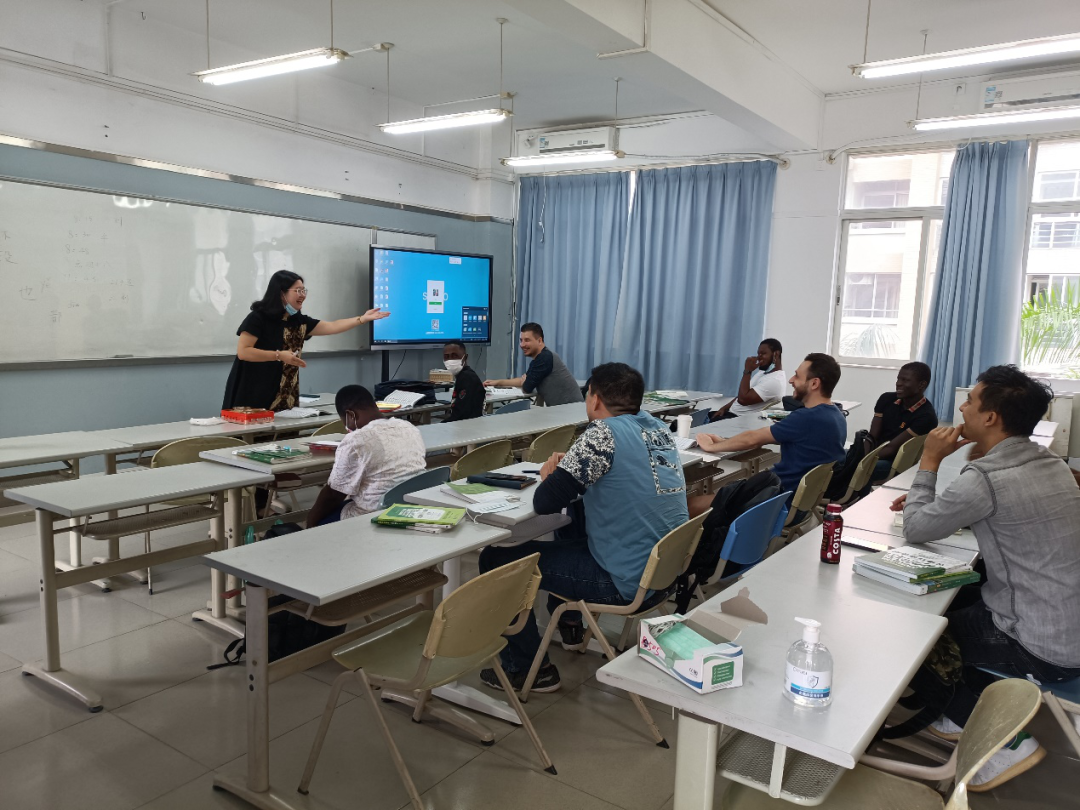 The first off-line class is in progress
For some of them, it's been the first time to learn Chinese at SCNU. Though unfamiliar with each other, they took part in the class actively. Everyone in different colors from different countries answered the questions positively, communicated with each other happily, and laughed out loud when it came to something interesting. Such a scene seemed usual, except for a box of face masks and a bottle of instant hand sanitizer on the desk.
He Song, the teacher in charge of the Chinese class, once mentioned the way to describe "a cup of coffee" and "a piece of chocolate" in the on-line class. To her surprise, on the first day of teaching offline, she received a cup of coffee and a piece of chocolate from two of her students, Tian Liang and Li Wei, who were eager to come back to the campus.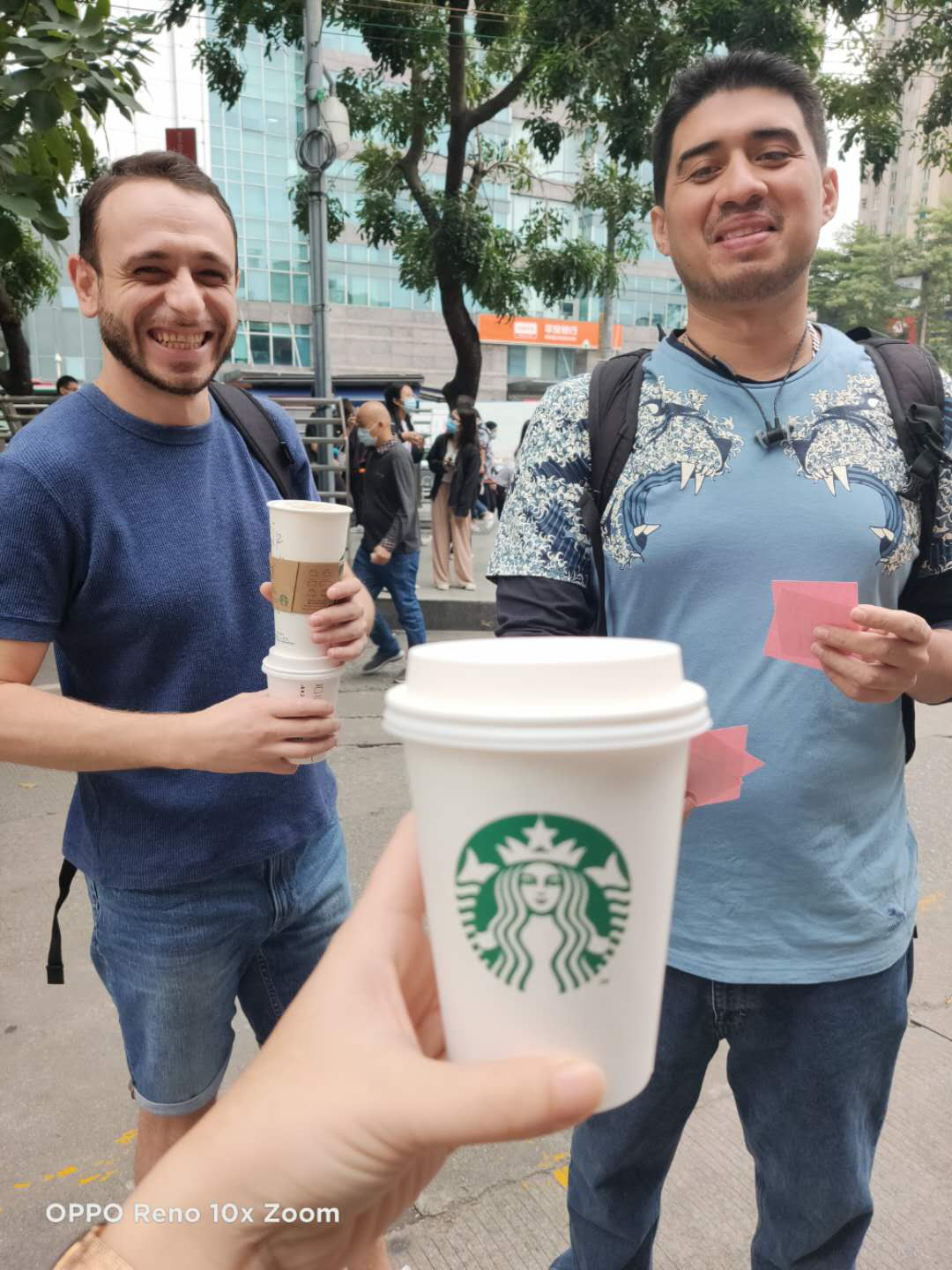 Miss He is surprised at receiving a cup of coffee from her students
"I was surprised that I could take classes in school personally. Facing each other, talking with everyone around me freely, it is so great to have off-line Chinese classes. Compared with those who were unable to come back, we are so lucky! " Li Wei from Armenia said.

Tian Liang, a young man from Mexican, also felt excited when he received the permission to attend class on the campus about ten days ago. He stated that China now has made great progress in fighting the epidemic, "It is safe for us to stay here as well as happy for us to meet each other face to face, though sometimes face masks are needed."
Jhonason, who comes from Madagascar, has started learning Chinese at SCNU for the first time. He said," Teachers here are nice and excellent here. Communicating with them face to face helps me a lot."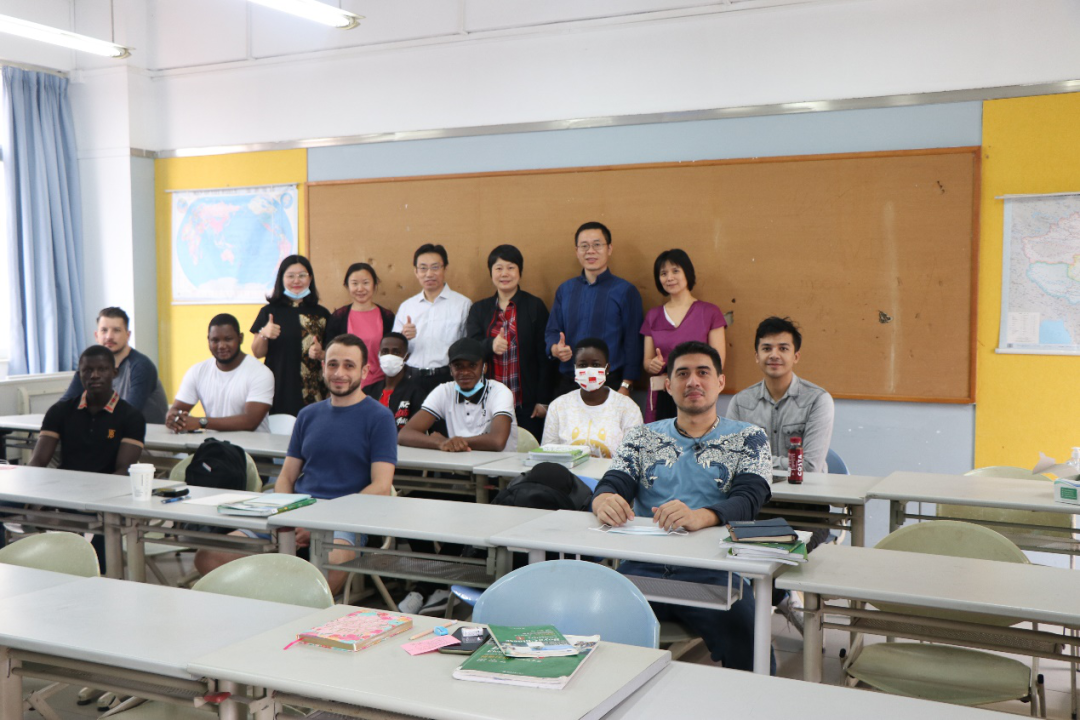 Faculty leaders join the students on the first day of off-line class
Faculty leaders and teachers were also present to welcome the coming back of international students. More classroom teaching is expected to be carried out orderly given the actual situation of COVID-19 prevention, as the reopening of the off-line classes is on track, sources with the faculty said.
---
Source from the public account of the College of International Culture
Translated by Yang Yi, Liu Yalin
Proofread by Edwin Baak
Edited by Li Jianru
What to read next: