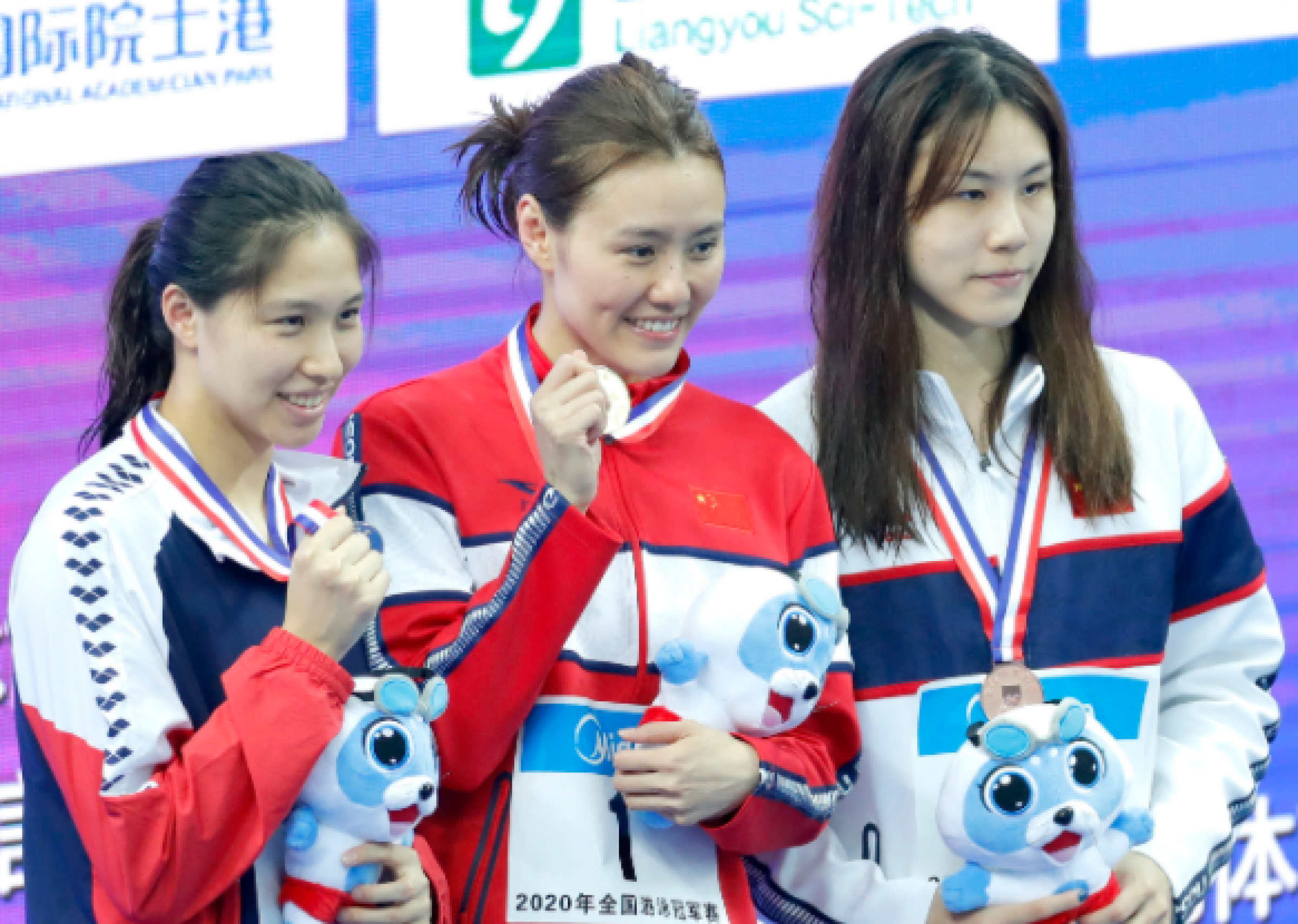 Two students from SCNU have met the qualification standard for Tokyo 2020, as they both won gold medals in the 2020 National Swimming Championship held in Qingdao, North China's Shandong Province.
Liu Xiang, world record holder of women's 50m backstroke at the 2018 Jakarta Asian Games, won the women's 50m freestyle in 24.45, being the only one reaching the standard to qualify for Tokyo 2020 in this field.
In the physical fitness test before the competition, Liu got 43 points (full score 50 points), ranking the first among 16 swimmers in the women's 50m freestyle preliminary. She has also become the first player whose swimming performance and physical fitness results both ranked first in the National Swimming Championship. Liu currently studies physical education and training at SCNU.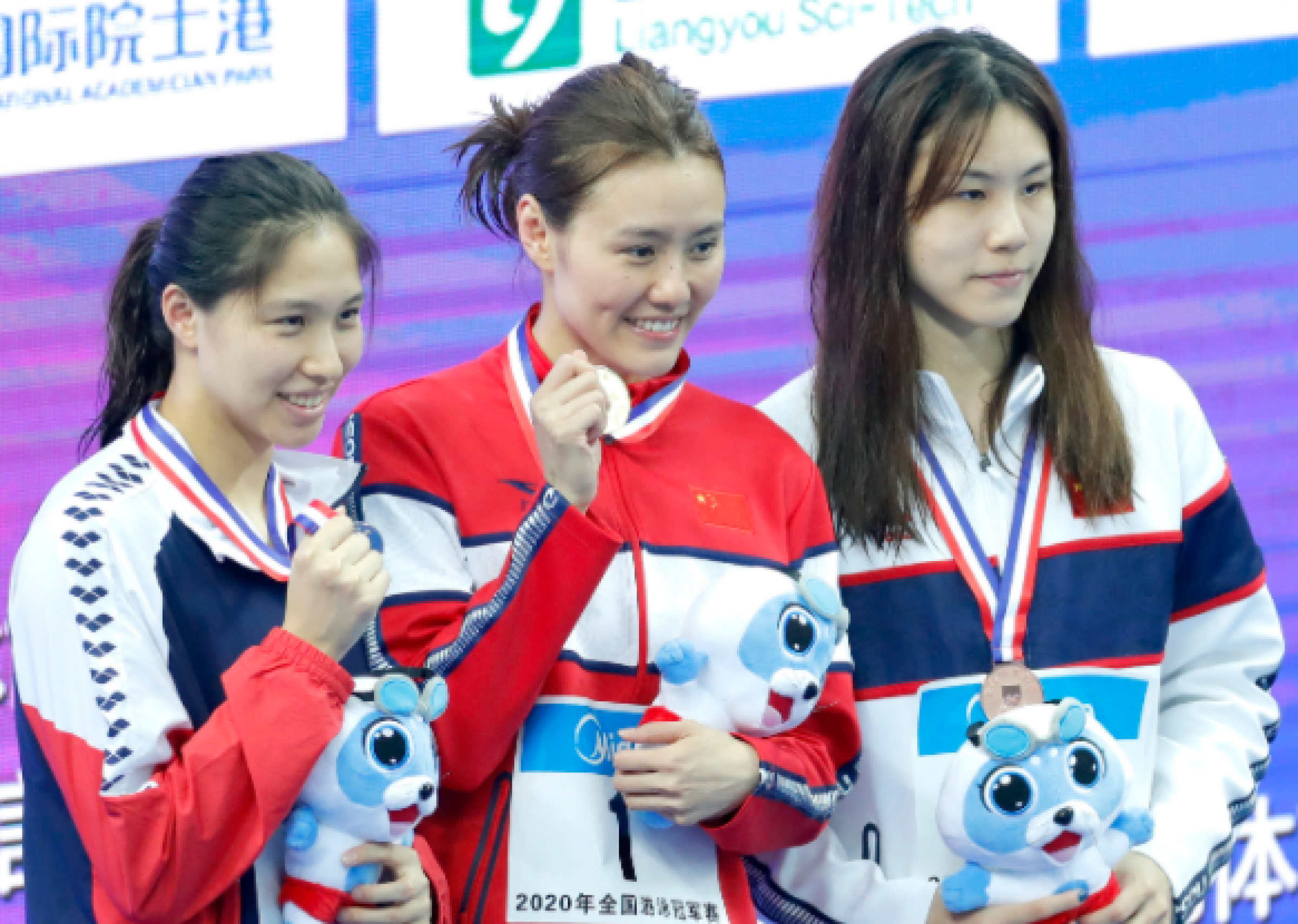 Liu Xiang(the middle)
The other student Wang Xueer, also from the School of Physical Education & Sports Science, claimed her gold medal in the women's 100m backstroke final with a time of 59.55s, and she also made an excellent achievement in the mixed 4x100m medley relay race and won second place. Wang got a bronze medal in the women's 100m backstroke at the 2014 Incheon Asian Games.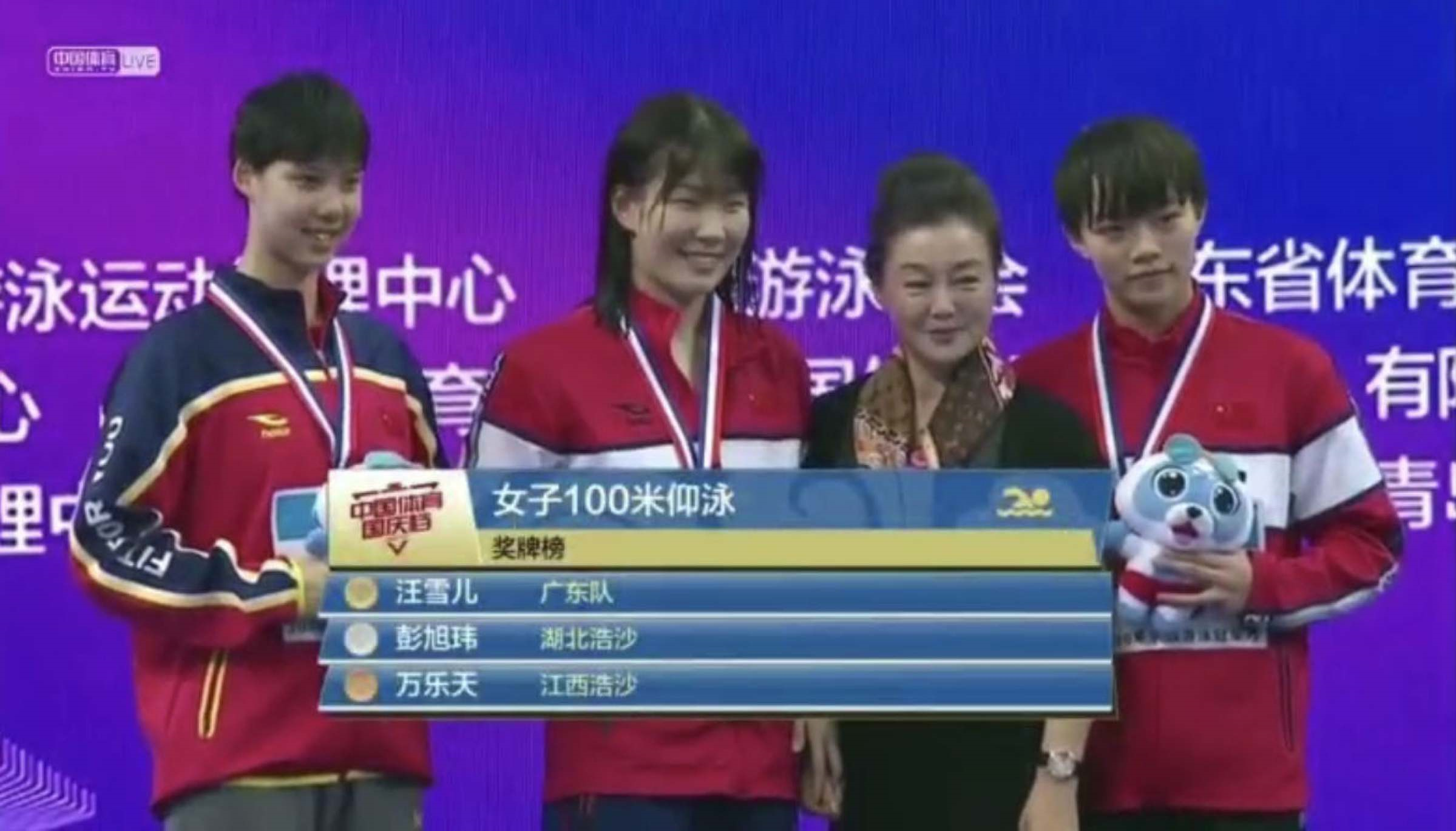 Wang Xueer(second from left)
They are likely to qualified for the 2020 Tokyo Olympics, said the school sports commission. Over 300 athletes from across the country have competed in the seven-day championship.
---
Source from the News Center
Translated by Zou Shan, Yan Xiaoxi
Proofread by Edwin Baak
Edited by Li Jianru
What to read next: