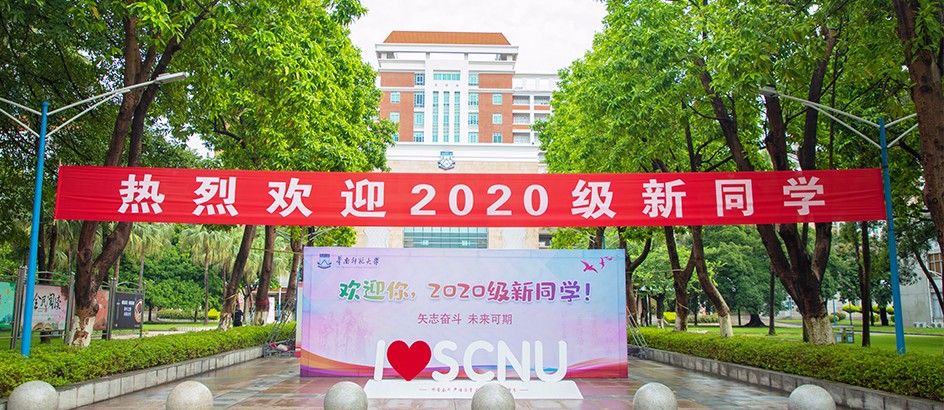 SCNU welcomed a new cohort of undergraduate students from September 12 to 15. In three batches, 7512 undergraduates joined the big family of SCNU and embarked on a new journey in their lives.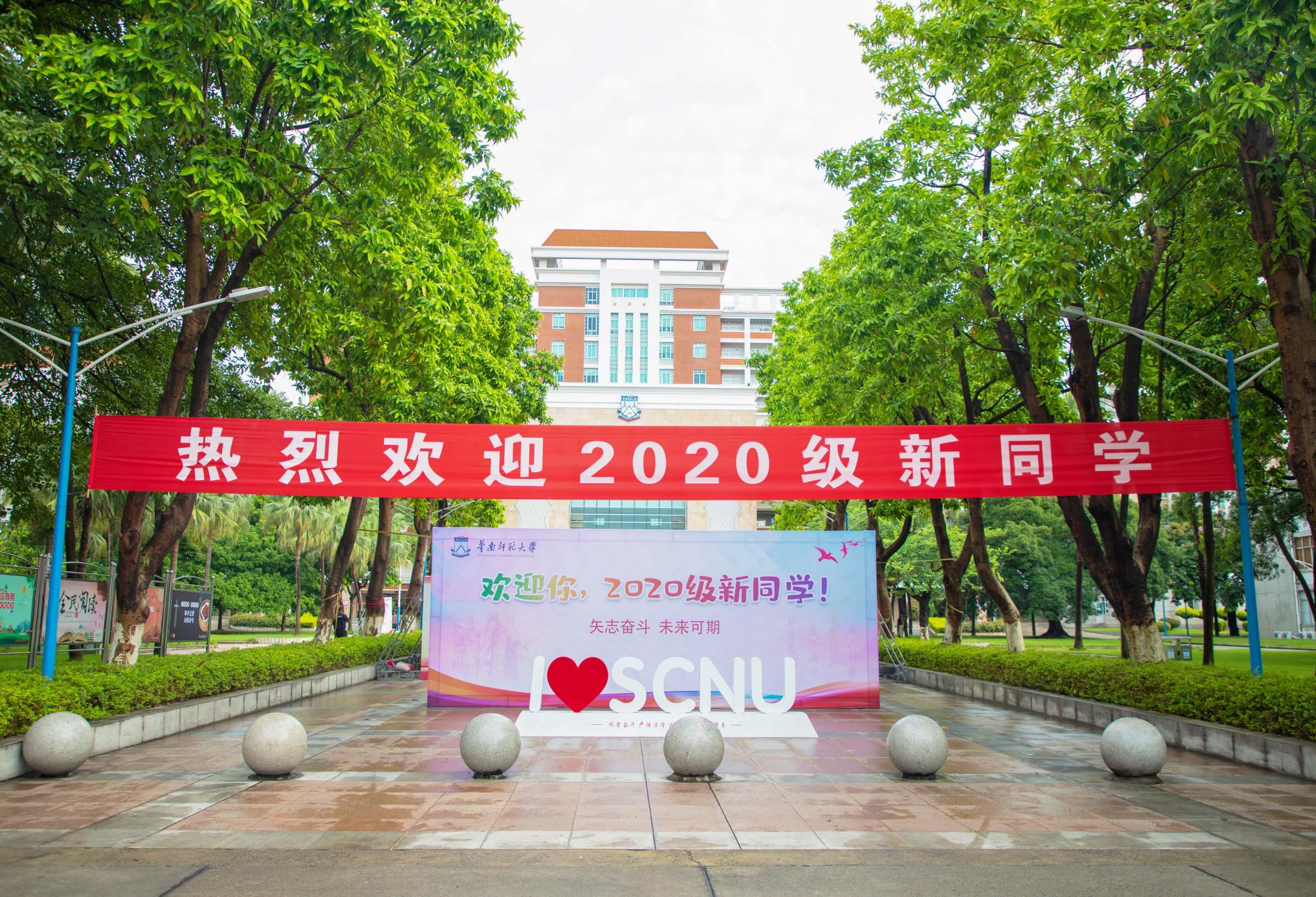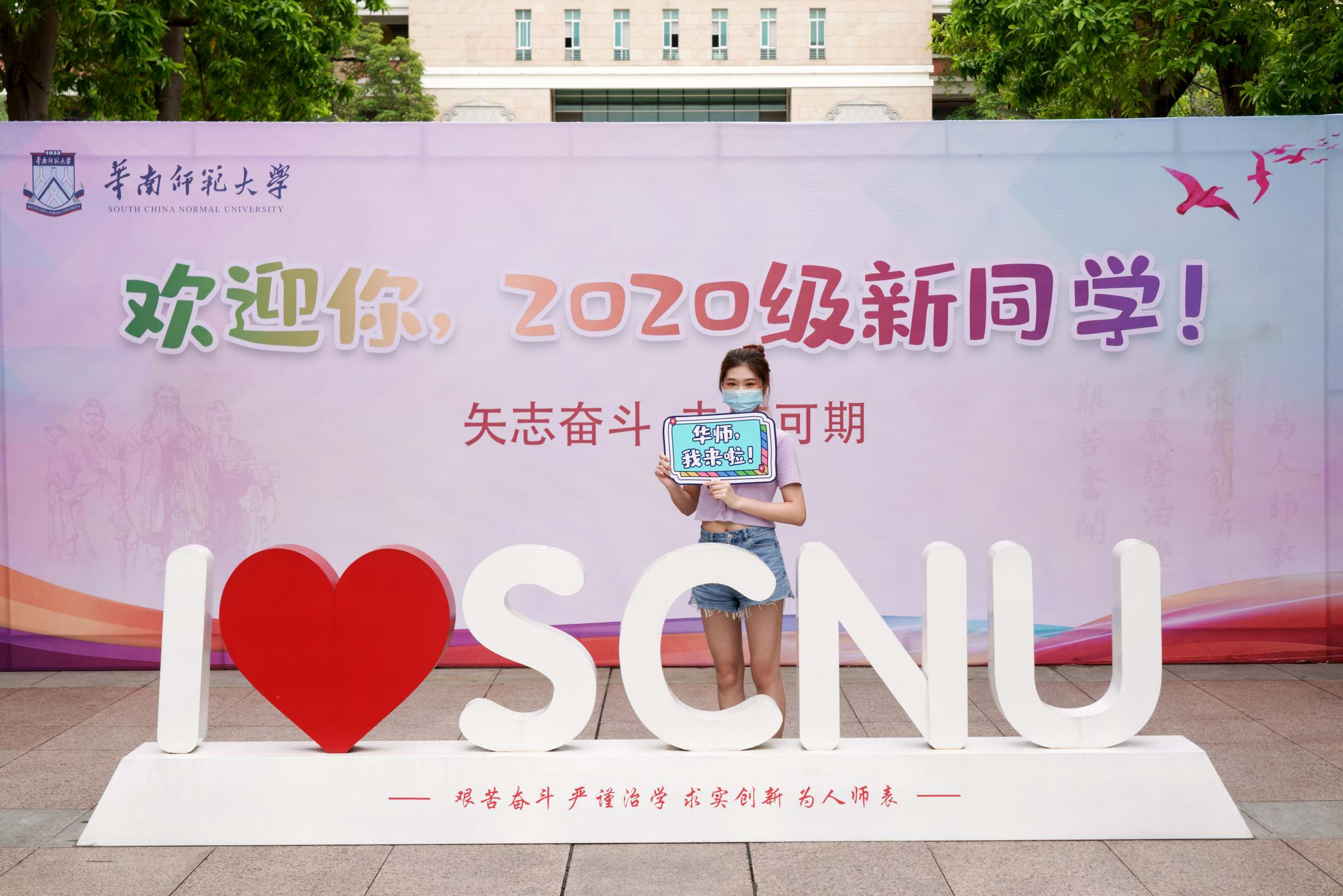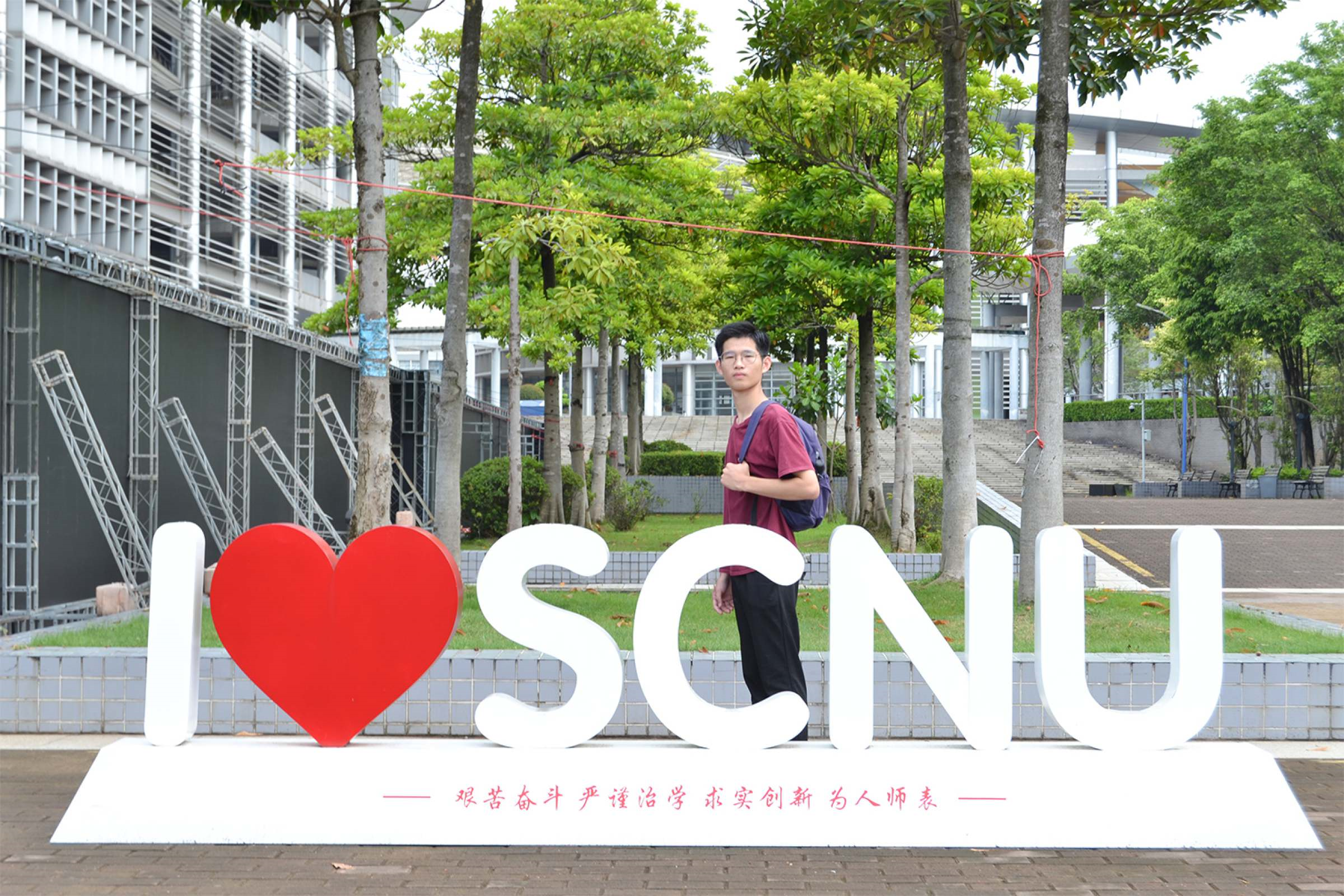 "Welcome New SCNUers!" a placard at the gate of SCNU reads. Staff and volunteers already gathered at 7:00 in the morning to wait for the arrival of the newcomers, and to assist new students with the completion of their registration.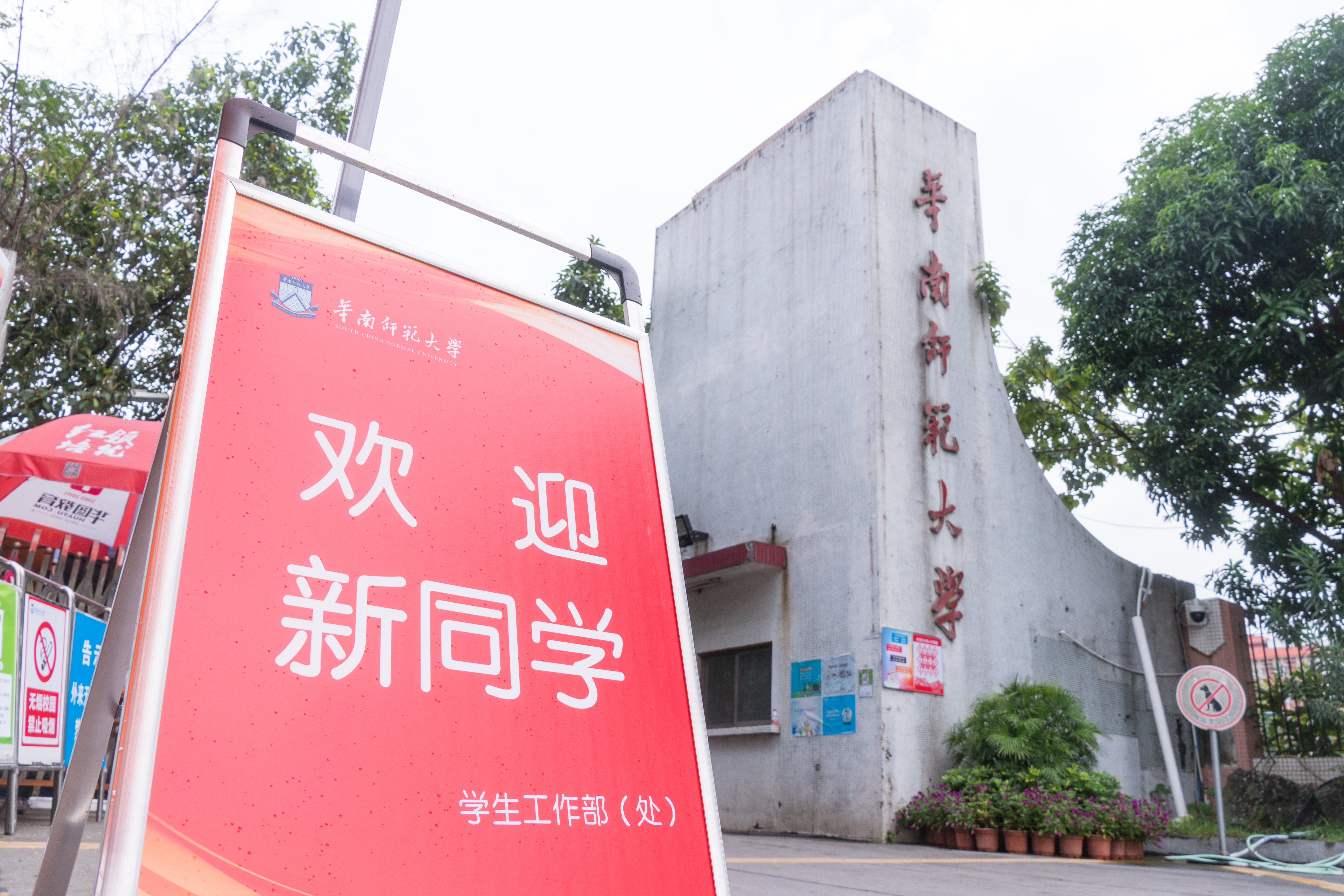 Before entering the campus, students were asked to scan a QR code and have their temperature checked. Although family or friends of new students were not allowed to enter the campus under the conditions of normalized epidemic prevention and control, with the help of the volunteers the freshmen did not need to feel alone.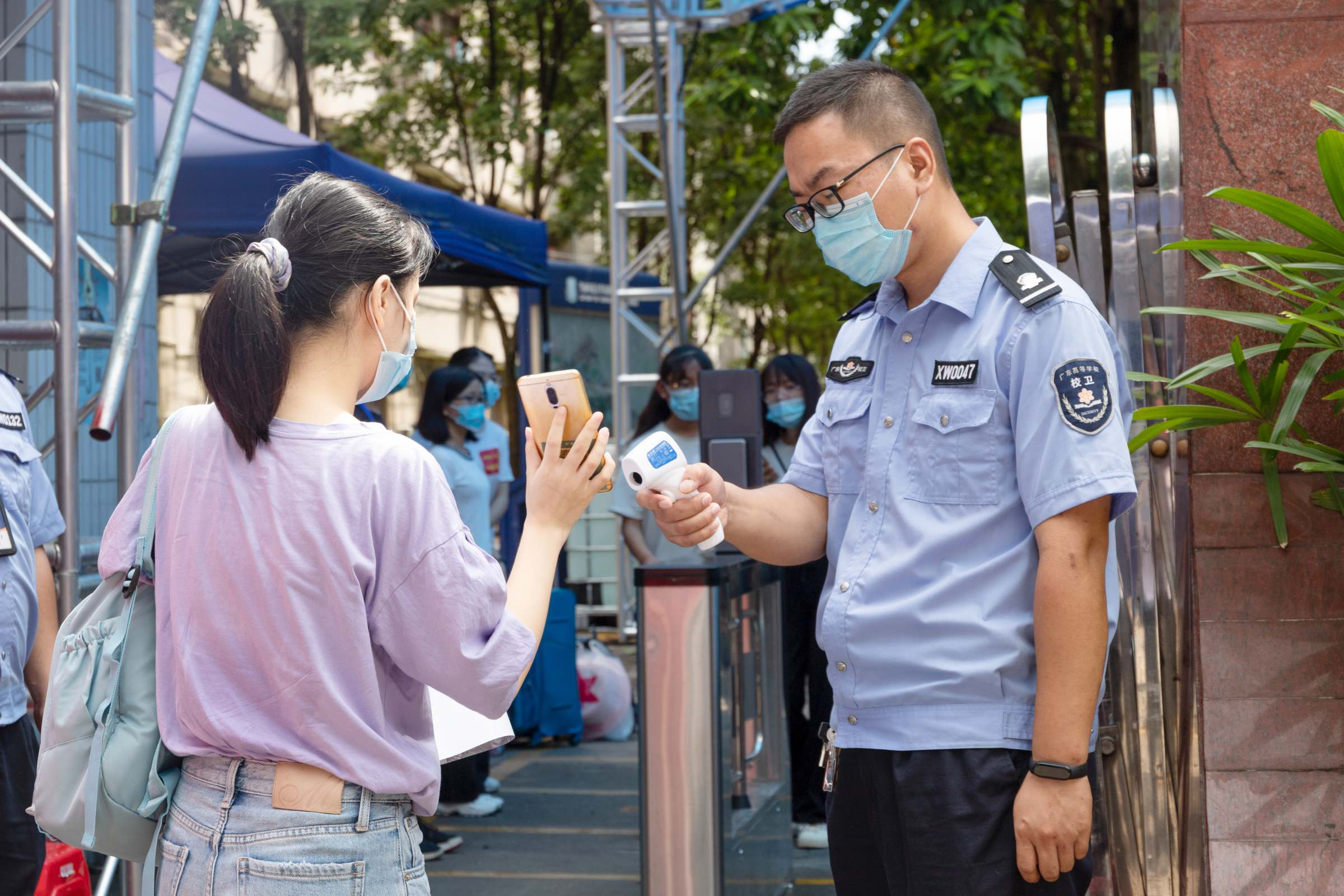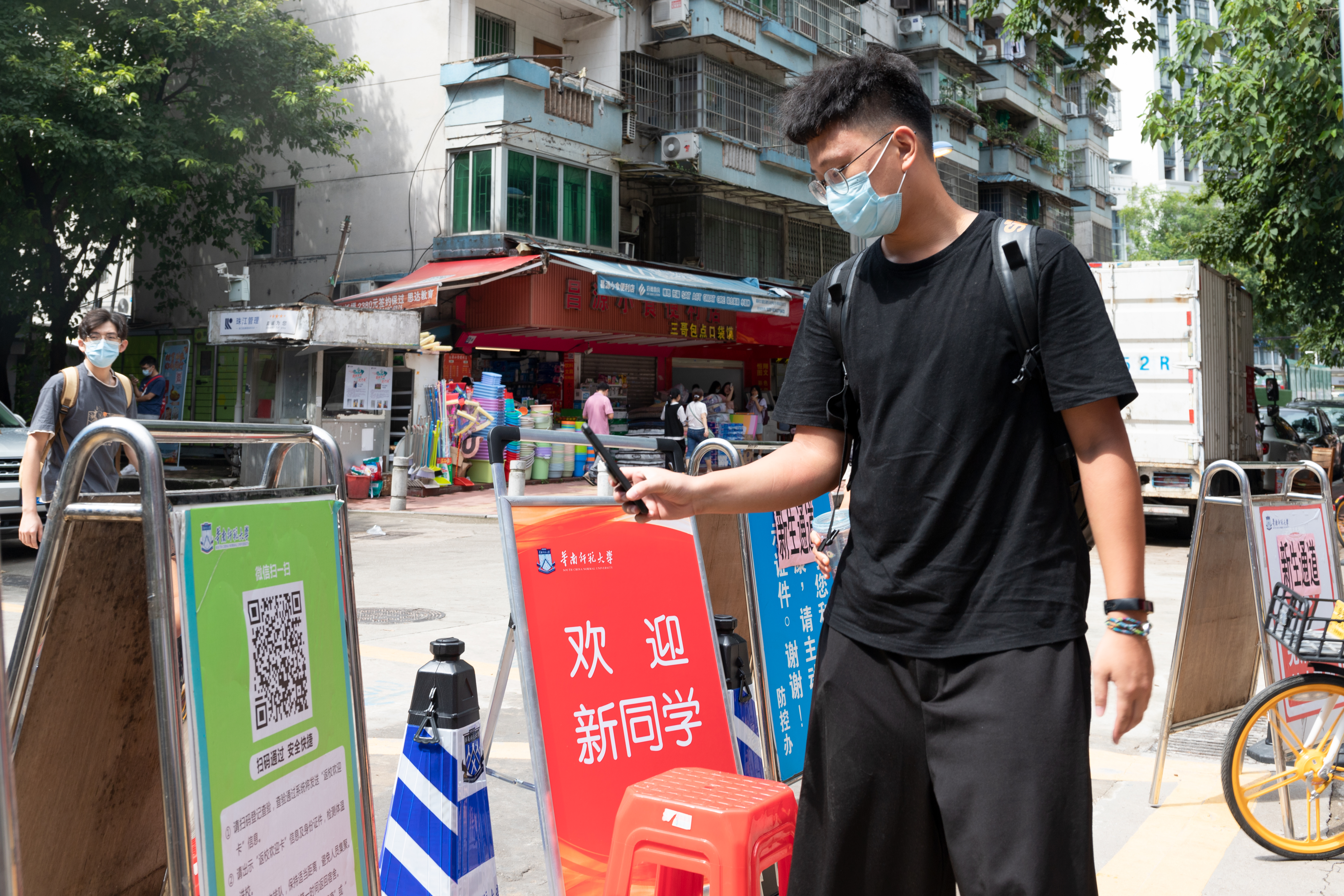 On the Shipai campus, every freshman has a dedicated volunteer who is well-prepared to provide help, such as answering questions, helping them carry luggage and handing in registration materials. Likewise, on the University Town campus and Nanhai campus, school buses and volunteers were arranged to help transporting students and their luggage.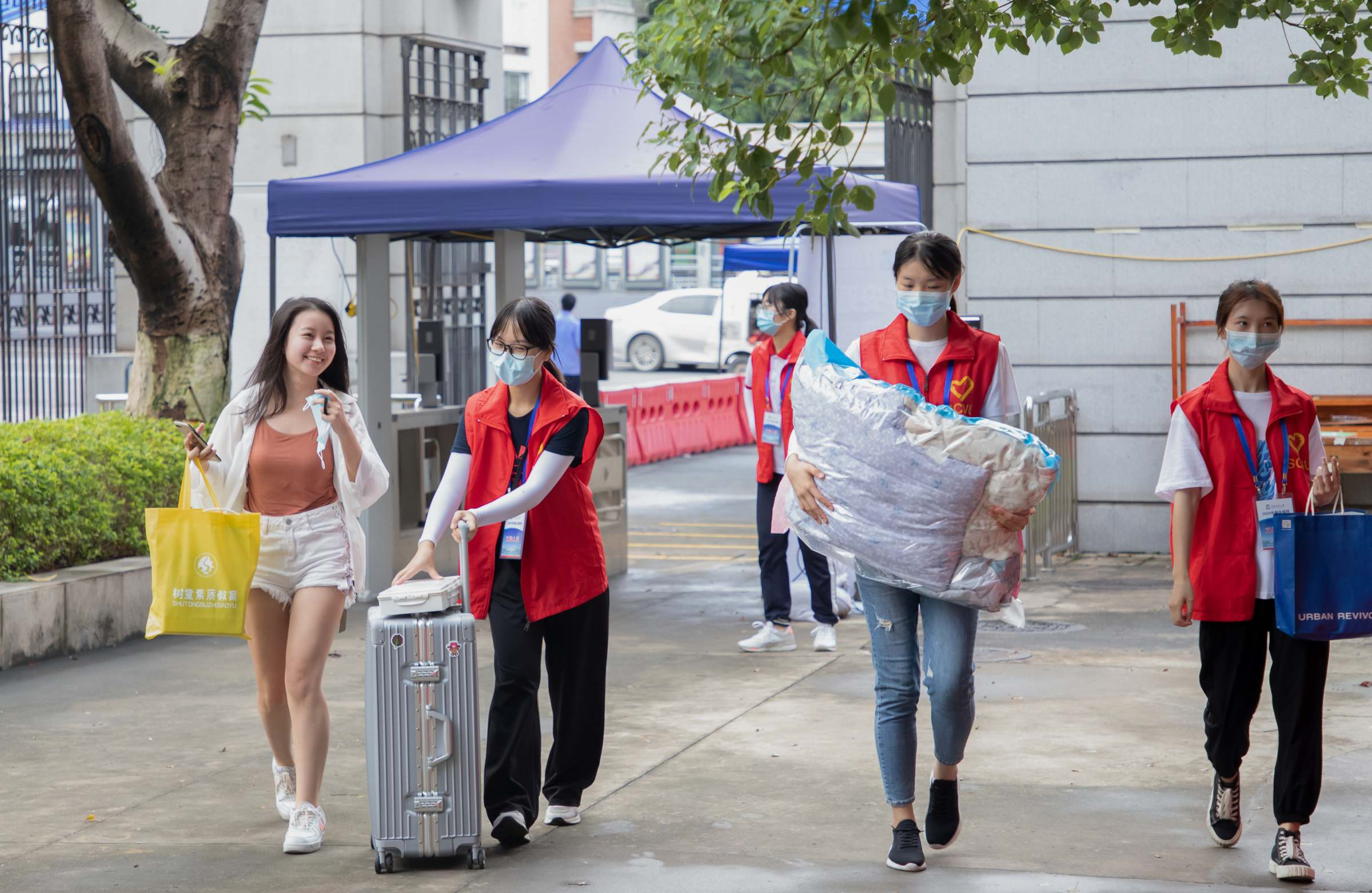 In addition to the careful arrangements of orientation work, each school had made exquisite and distinctive decoration on the registration site in order to give freshmen a nice first image.
The School of Politics & Administration carefully designed souvenirs with the theme of Hogwarts School of Witchcraft and Wizardry for the freshmen, specially prepared matching bookmarks, badges, fans and various other small items. Also, a special envelope was designed for them.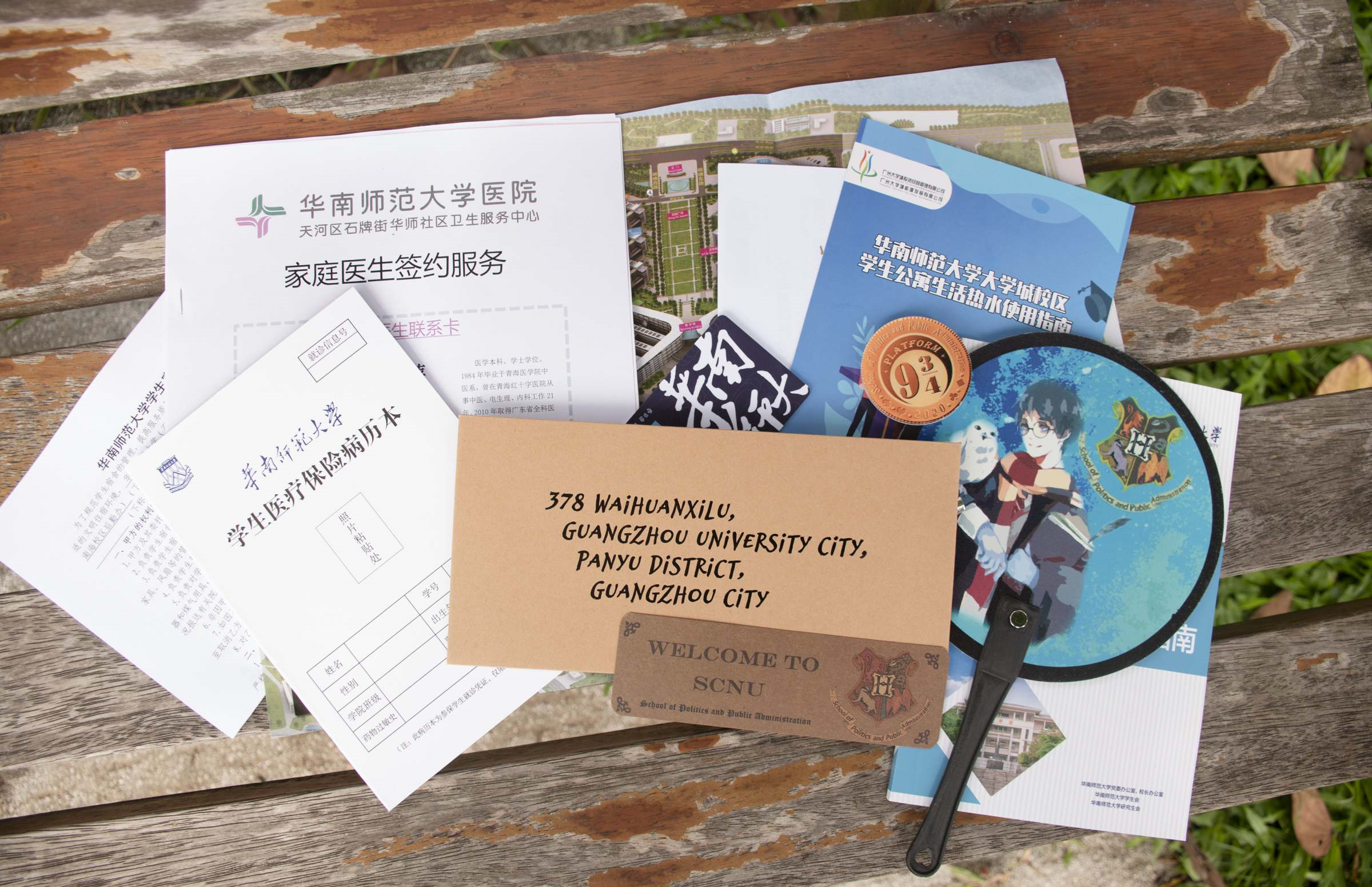 The souvenirs prepared for new students from the School of Politics & Administration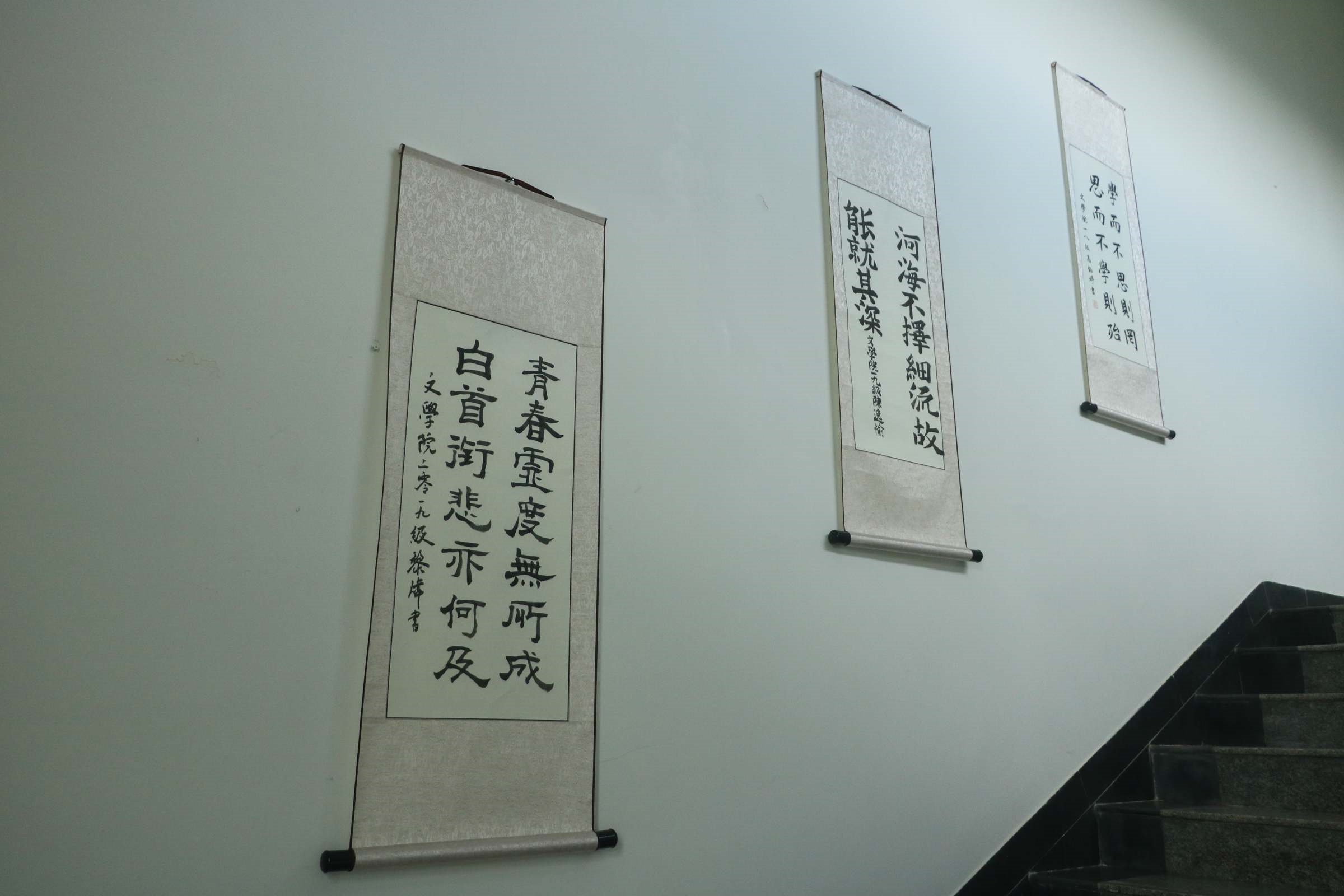 The School of Chinese Language & Literature was decorated with exquisite calligraphy works by sophomores and juniors.
Luo Zhen from the School of Mathematical Sciences told us that she has been yearning for the excellent teaching resources and good learning atmosphere at SCNU for a long time. The warm-hearted service for new students on enrollment day and the comfortable campus environment impressed her and she was thrilled to seize the precious opportunity of learning at SCNU and entering this new stage of her life.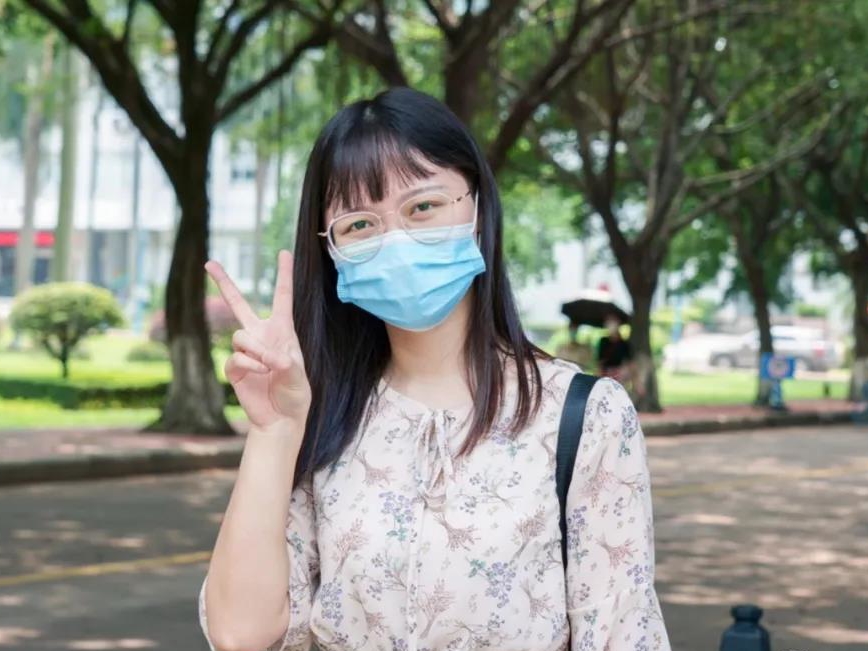 Luo Zhen from the School of Mathematical Sciences
Zheng Peichun, a freshman majoring in Financial Management at the International Business College, said "I really wanted to cry the moment I left my father." Luckily, there were enthusiastic senior students lending a hand with her luggage, which moved her deeply.
"All student volunteers were full of love and enthusiasm," said He Weihong, a student volunteer from the School of History & Culture. Responsible for guiding the new students and helping them with their luggage, he arrived at the designated place at 7:00 a.m."It is a pleasure for me to offer freshmen assistance and lighten their burdens as their parents are not allowed to enter the campus," he said.
Chen Chunfei, the counselor of 2020 freshmen from the School of Foreign Studies, said she looked forward to the arrival of new students. "Independence and growth are the first lesson that freshmen have to learn when they enter the university campus," Chen said. After communicating with the freshmen, she felt new characteristics and vitality of the new generation of university students. Based on their needs and personalities, she adjusted details of the freshmen's enrollment education and solicited their ideas for student activities.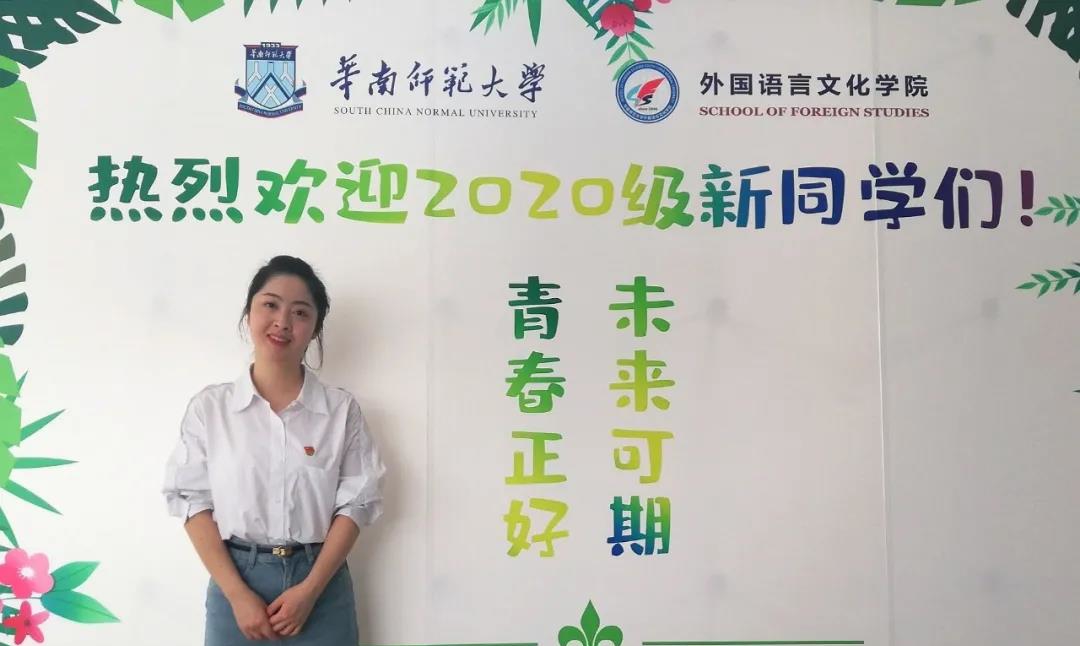 Chen Chunfei, the counselor of 2020 freshmen from the School of Foreign Studies
Under the theme of "Striving for your dream with great determination at SCNU", the school will carry out a series of education activities for new students to help them better adapt to university life, which covers ideology, mental health, academic study, social practice, campus culture and safety education.
In 2020, SCNU admitted 7,512 new undergraduates and 5,145 postgraduates. The registration for new postgraduate students took place on September 6.
---
Translated by Yang Yi, Zou Shan
Proofread by Edwin Baak
Edited by Li Jianru
What to read next: