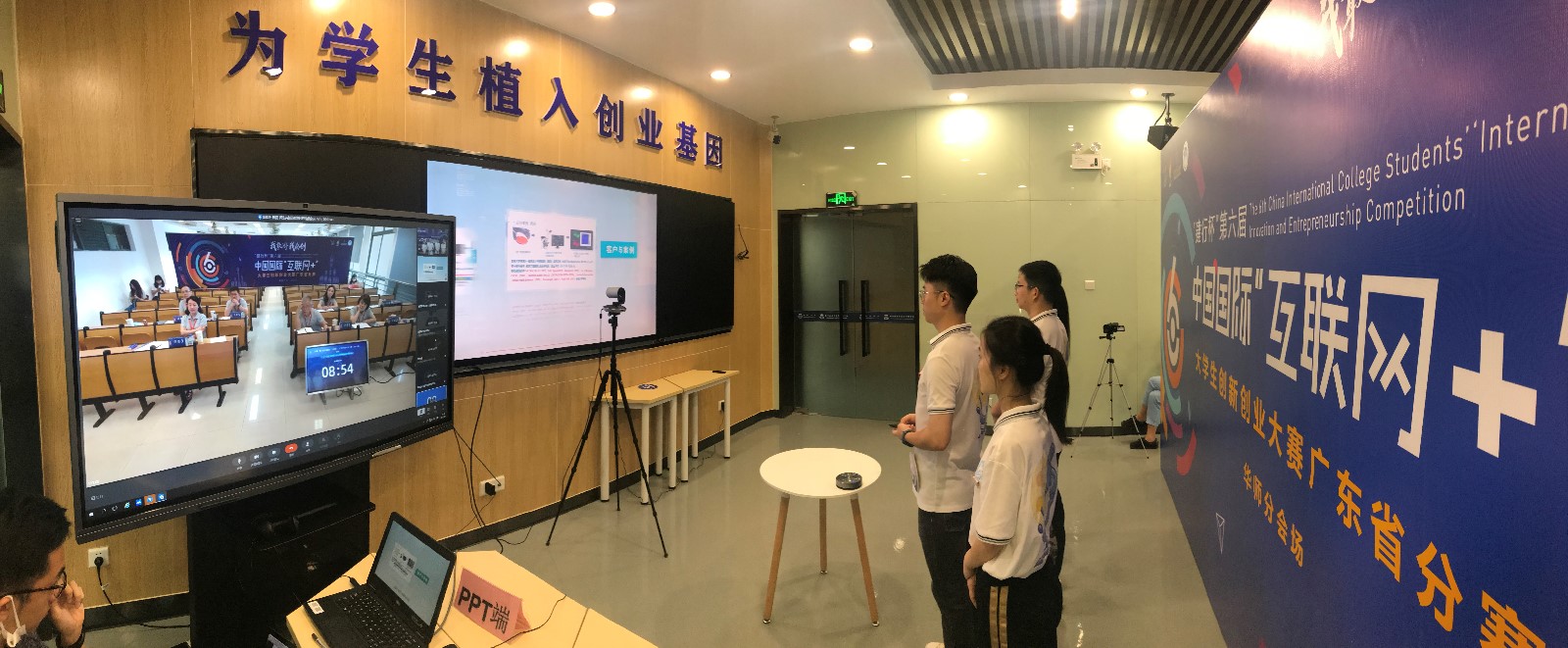 SCNU has attained a new record with four times gold and seven times silver in the Guangdong Province section of the 6th China International College Students "Internet+" Innovation and Entrepreneurship Competition held in early August.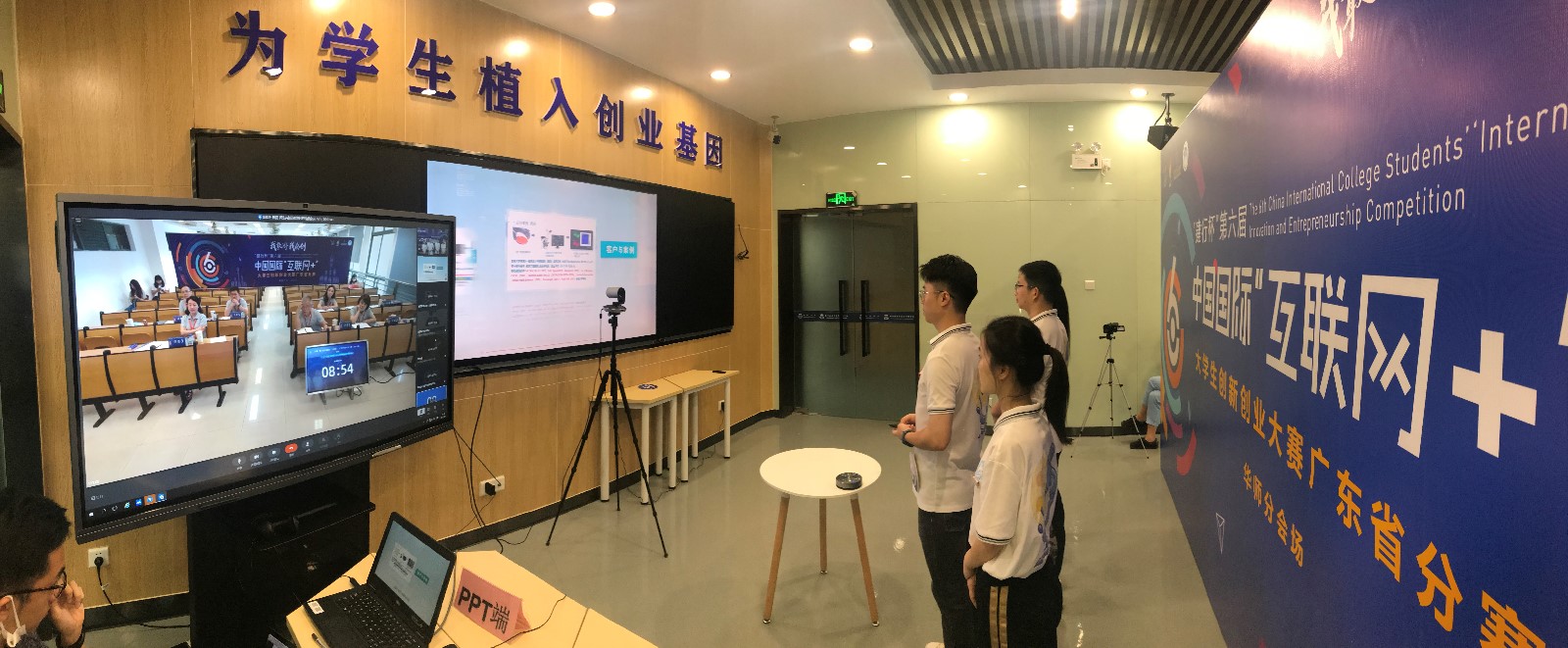 In total, 838 projects from 34 schools and scientific research institutes of SCNU were submitted in the initial round of the competition, and the number of participants reached a peak with 4,648 accumulatively. Upon selection and evaluation, 14 projects were selected to represent SCNU to compete with 1,550 projects from 155 other schools across the province. Under fierce competition with an elimination rate of nearly 90%, 11 teams of stood out among the competitors and won four gold and seven silver awards in the finals, ranking third in the province.
"Zhi Liao Tong Xing", one of the gold-winning projects, is aimed at solving the underlying problems of rural volunteer teaching. "Our project is inspired by the idea of 'getting through the last kilometer of poverty alleviation' proposed by President Xi Jinping. What we do is not only to teach children in rural areas, but also train volunteer teachers," said Wu Yaqian, leader of the project. "In the future, we will set up more development teams and commercialize courses to sustain the project and revitalize the rural education dream."
Another gold winner, Olep Instruments, is known for its pioneering role in China in precision instruments in the field of nano-particles. Speaking of what drives them to succeed in the competition, the project leader Liang Yizhuo gives credit to his tutor and the team's resolution. "A judge once said that our products are not suitable for starting a business. However, we are encouraged by our tutor Professor Han Peng to stick to our original aspiration as it's important to commercialize and carry out research on precision instruments in our country. We, as the only team in China that have a full mastery of core research techniques, have the responsibility and obligation to complete this mission."
Co-sponsored by the Ministry of Education and the People's Government of Guangdong Province, the "Internet+" Competition is reputed as the "Great Competition for the Cultivation of Innovative College Talents in China" with the widest participating range, the highest standard and the strongest influence. So far, five rounds of competitions have been held with over 157,800 entries, and the number of participants has exceeded 674,900.
Moving forward, the organizing committee of SCNU will further develop the plan for a national "Internet +" Competition and strive for better results in the national competition.
A list of the gold-winning works:
1.Huayan Kexian—Online quantitative analyzer of FRET full-automatic imaging
Source: College of Biophotonics
Members: Wang Zhengyin, Wu Ge, Liu Zhi, Tu Zhuang, Du Mengyan, Sun Han, Luo Zewei, Zhang Chengcheng, Liu Xiangyu, Liu Jingyuan, Hong Antong, Wang Yutong
Advisor: Chen Tongsheng, etc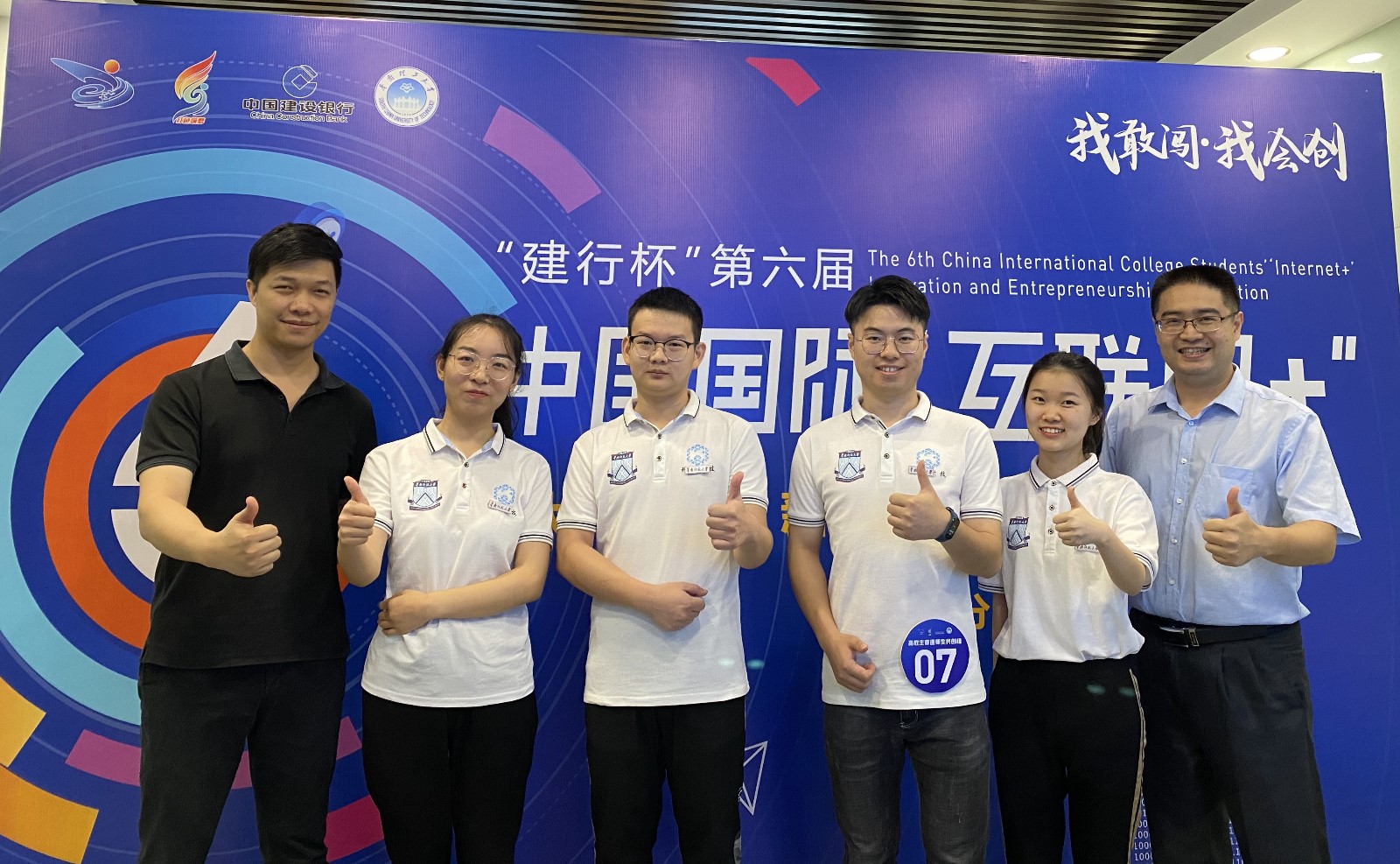 2. Olep Instruments -- China's leading nanoparticle measuring instrument
Source: School of Physics & Telecommunication Engineering
Members: Liang Yizhuo, Huang Guiqiong, Xu Bingquan, Mei Zheng, Peng Yi, Guo Xiaohui, Li Yukun, Zeng Haoxiong, He Min, Zhu Yao, Tian Rui, Zou Piiru, Zhang Zi
Advisor: Han Peng, Qiu Jian, Zhang Huachu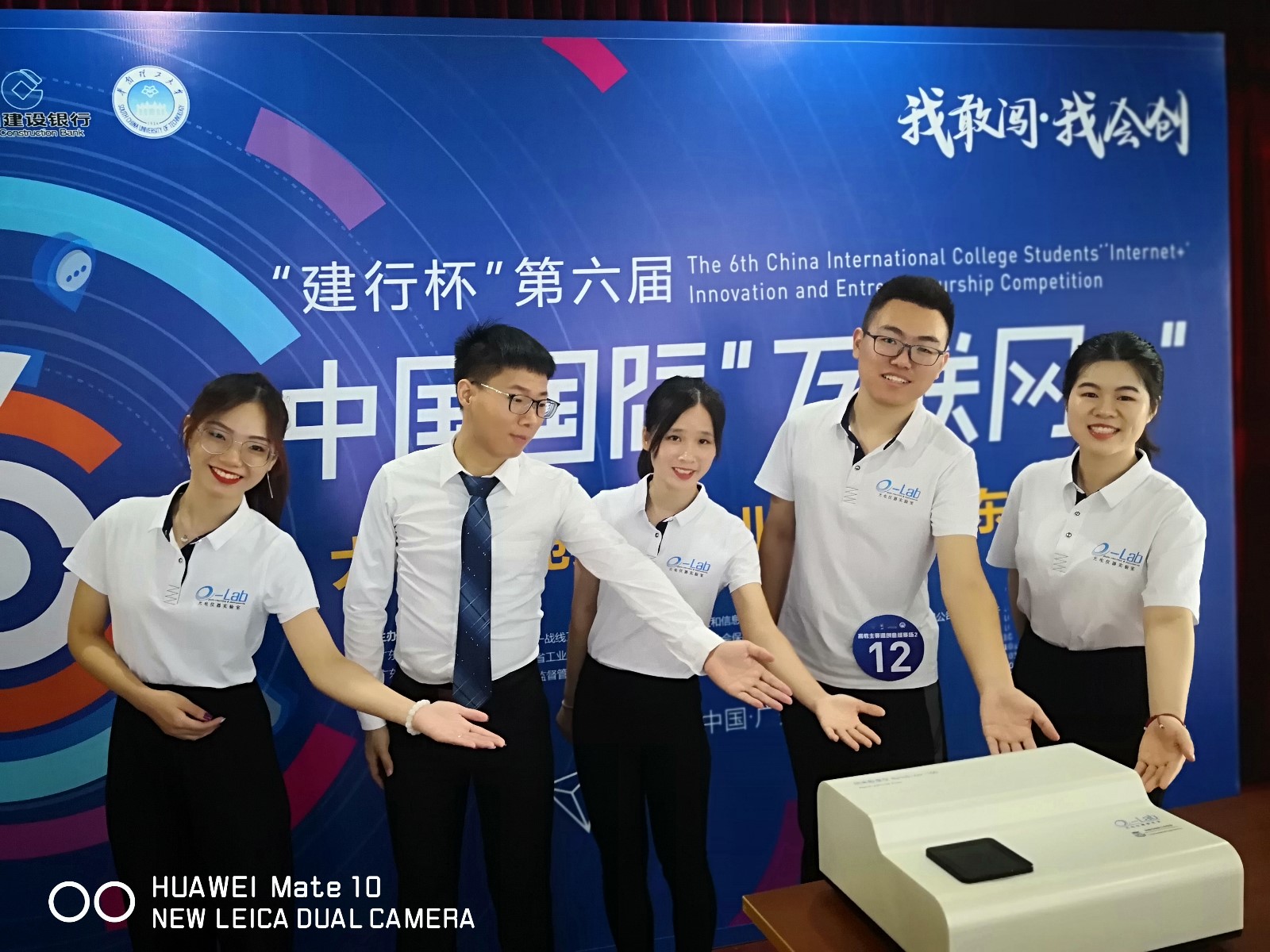 3. Pushi Technology -- Leader of smart canteen based on visual recognition technology
Source: School of Economics & Management, School of Physics & Telecommunication Engineering, School of Entrepreneurship
Members: Chen Xiaopeng, Zhong Weisen, Zeng Huilei, Ye Jiying, Tai Jinghui, Lin Xiaohong, Zhao Xiaohong
Adivsor: Hou Yongxiong
4. Zhiliao Companion - enabling the last kilometer of rural volunteer education
Source: School of Information Technology in Education
Members: Wu Yaqian, Wang Jiahui, Deng Yuying, Wang Zihan, Yi Xitian, Zhao Lang, Lin Hongquan
Advisor: Wang Li, Hu Xiaoyong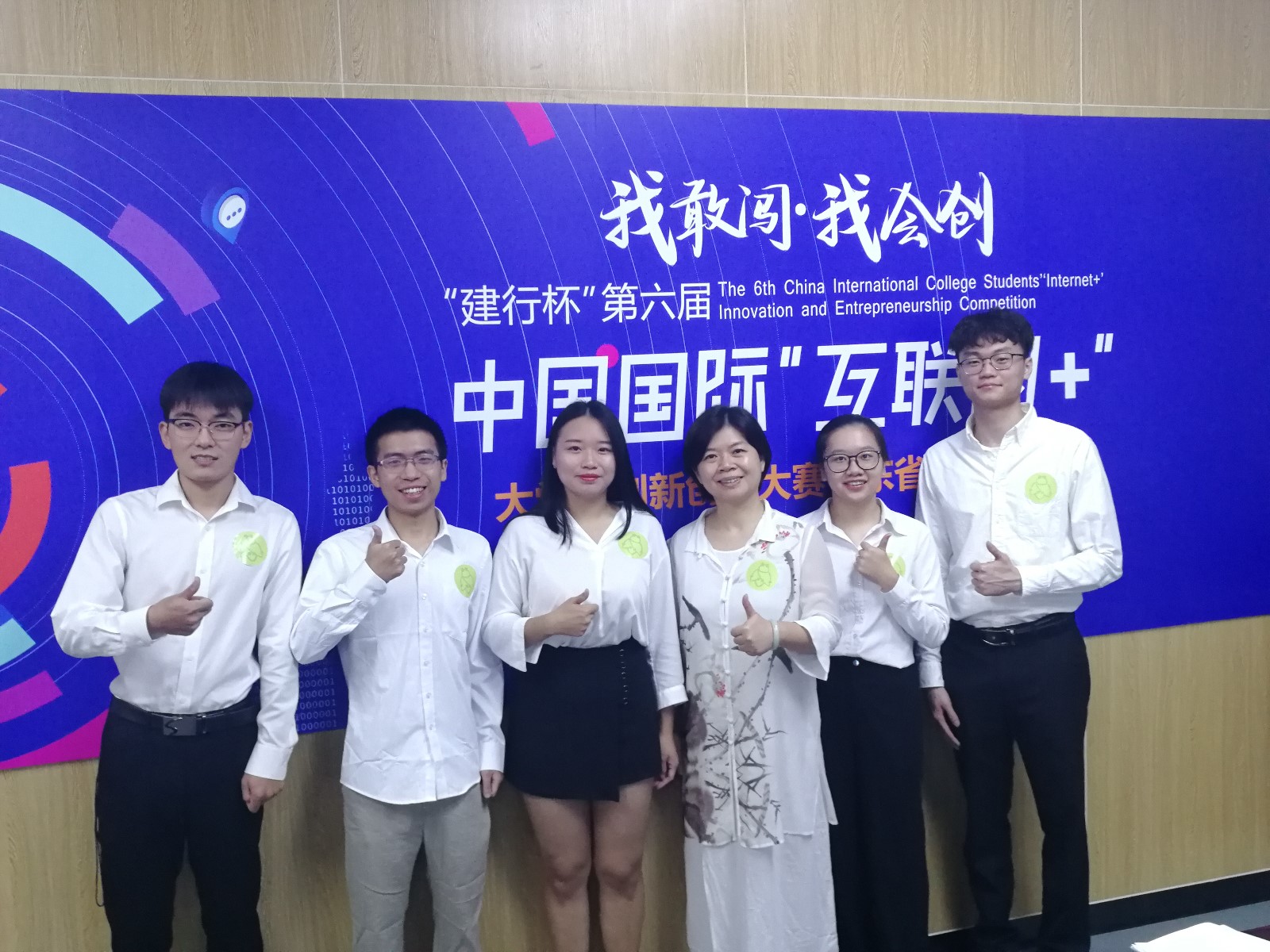 ---
Source from the School of Entrepreneurship
Translated by Wen Yanyu
Edited by Li Jianru
What to read next: