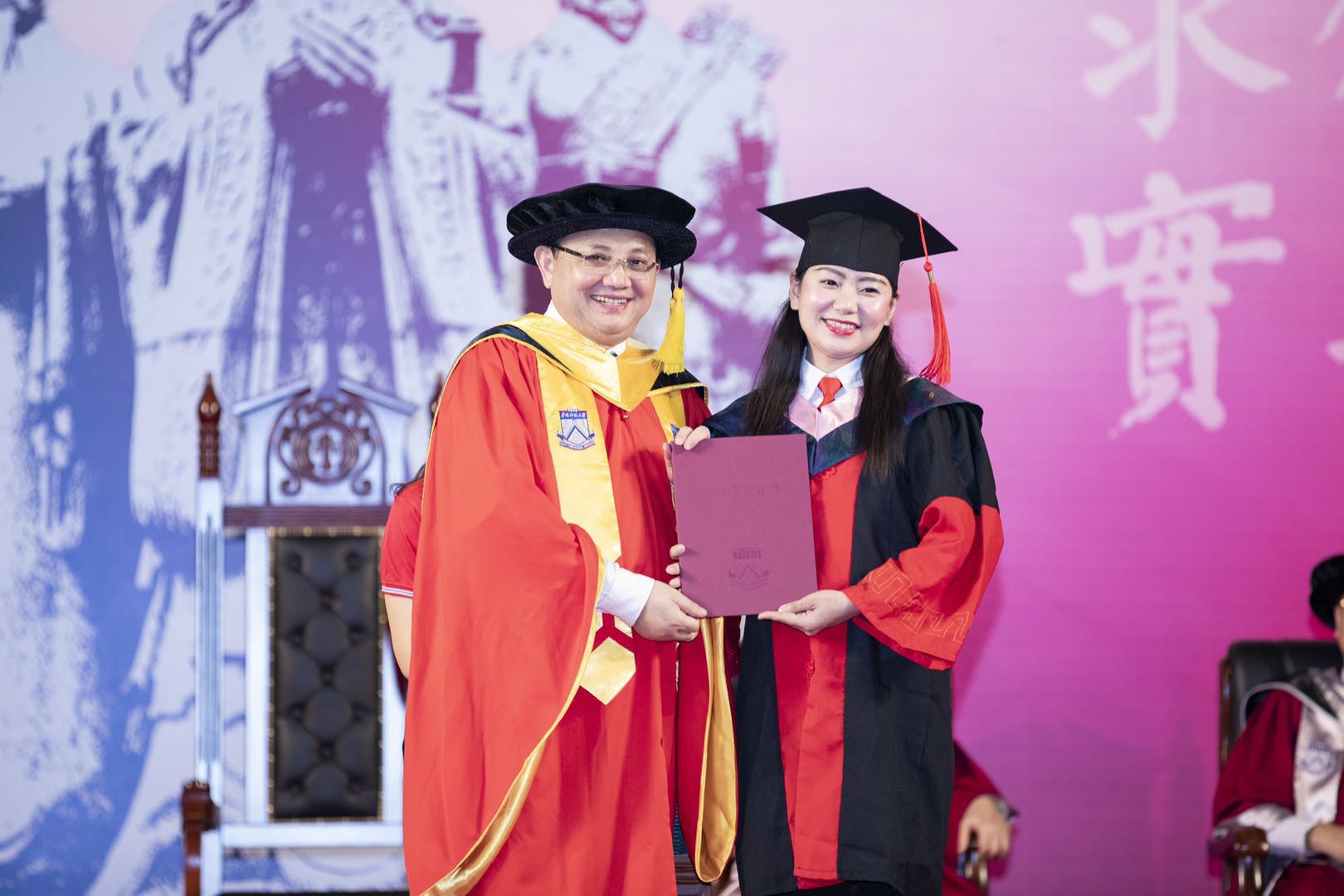 On July 9, SCNU held the commencement and degree-conferring ceremony for the 2020 graduates at the handball arena of its Shipai campus, which was also livestreamed on the Internet. About 400 graduates, together with school leaders and teacher representatives, attended the ceremony on the site, while over 11000 graduates and their friends and relatives watched the live broadcast at home and abroad.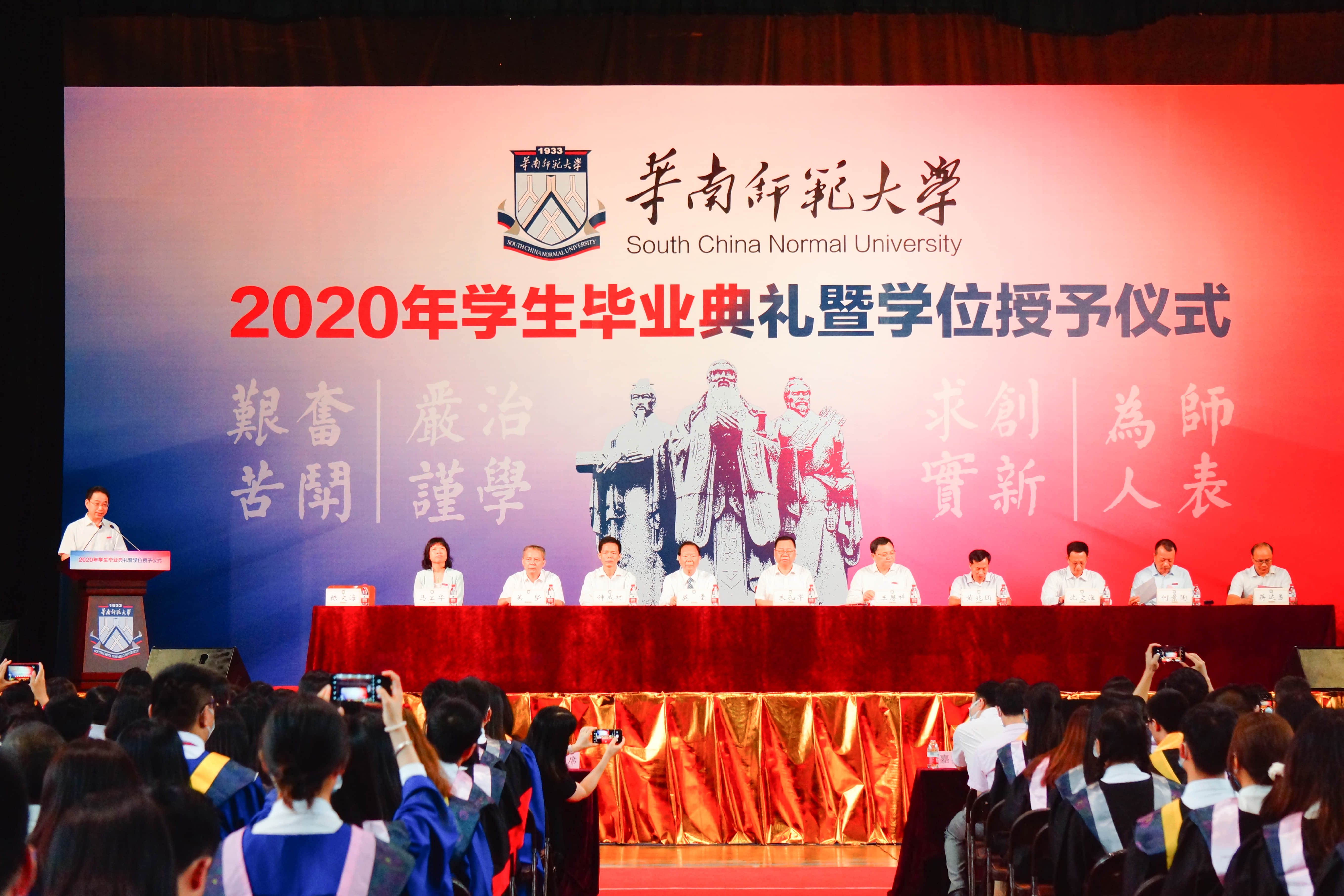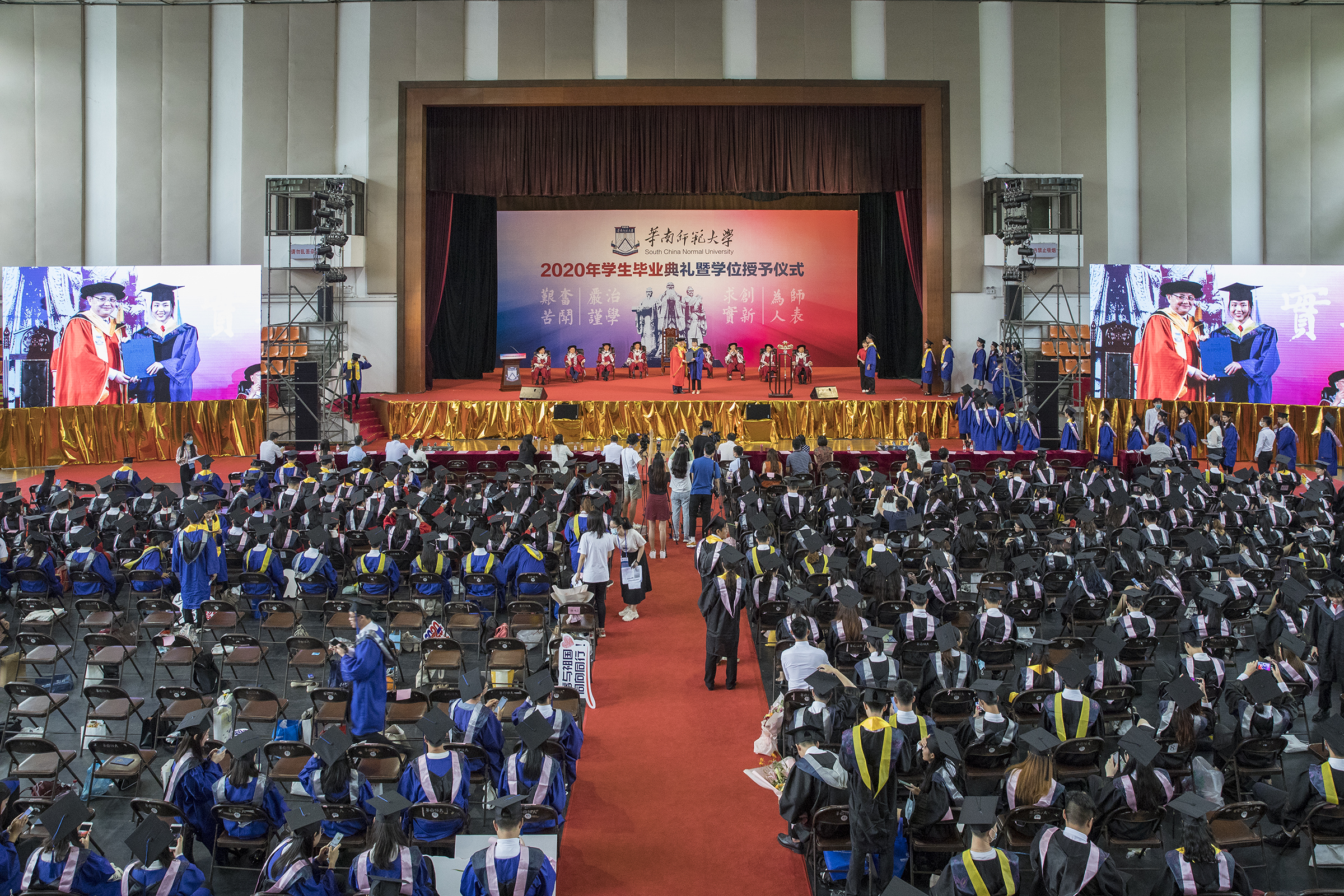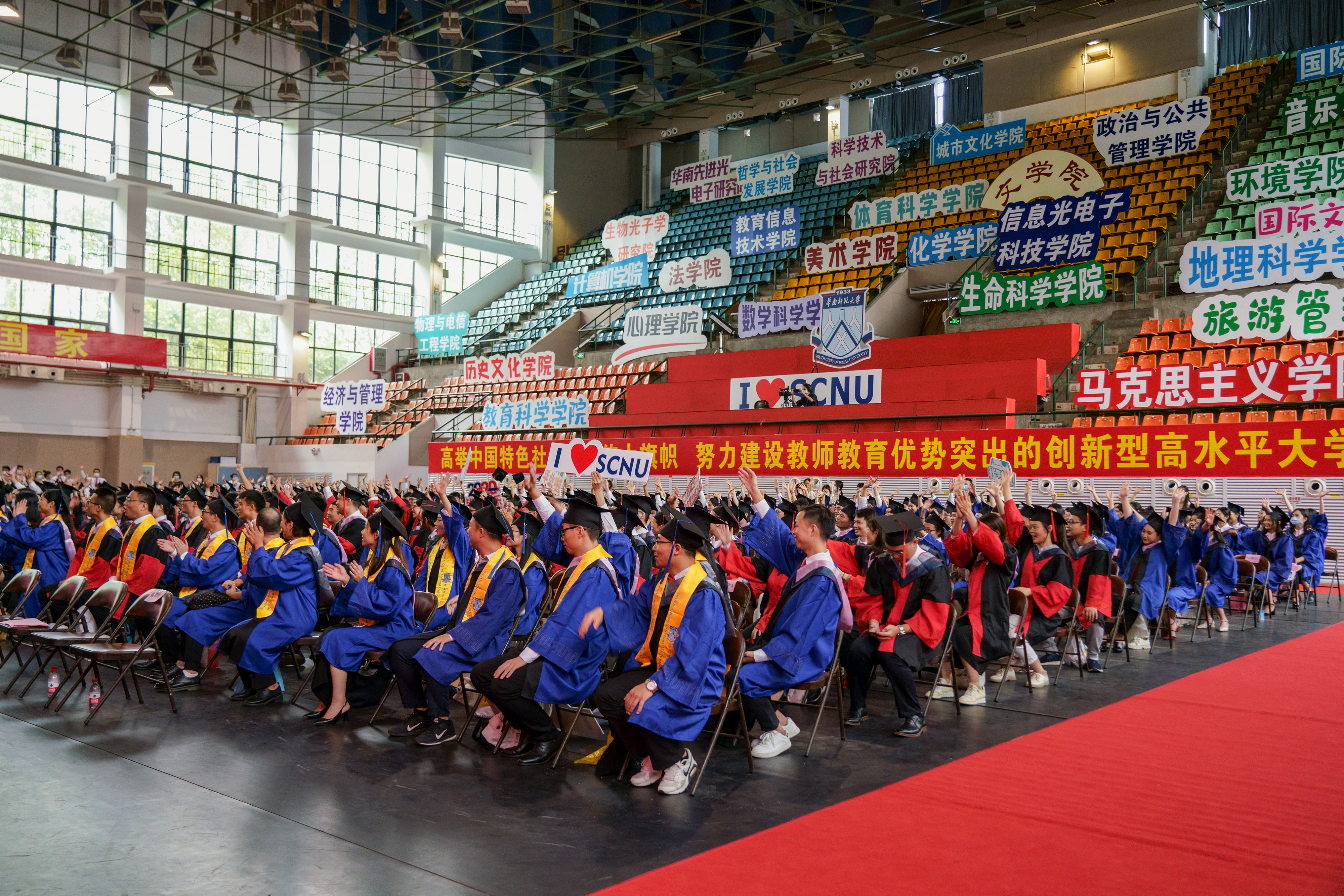 At 9:00am, the ceremony started with the singing of the national anthem of China. SCNU president Wang Enke then delivered a speech titled "Srtive for a better future with steady steps forward" and expressed congratulations to the class of 2020 on their graduation.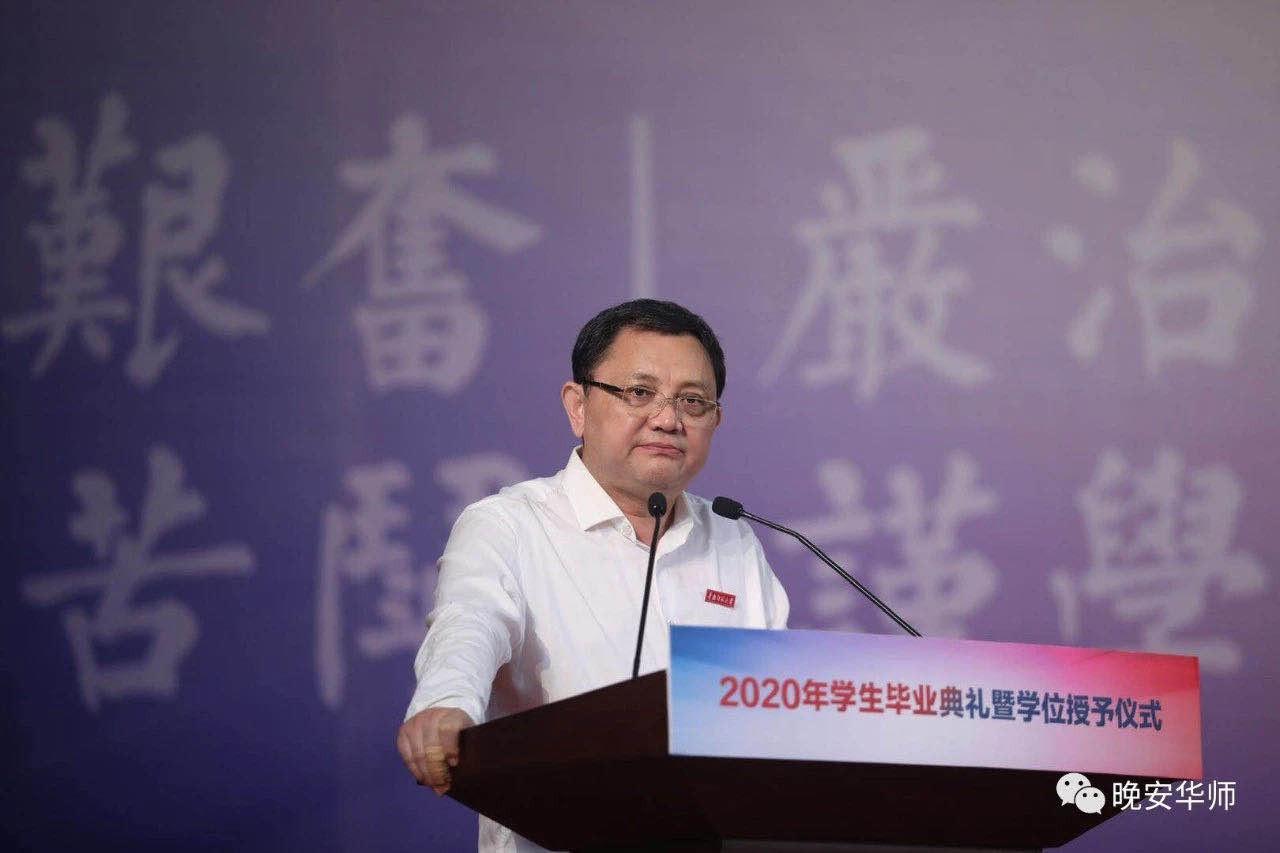 "Today marks the milestone achievements of your academic journey. Whether you participate in the ceremony online or on the site, we want to let you know your graduation day is still a proud and memorable occasion for all involved." said Wang Enke in the opening remarks.
He then recalled a series of highlight moments of the graduates and spoke highly of their achievements. "The class of 2020 are to become stronger and more global-minded as you have stood the test of the Covid-19 pandemic. I hope you can embrace the challenges that come your way and play your part in achieving the great rejuvenation of the Chinese nation in the future." he said.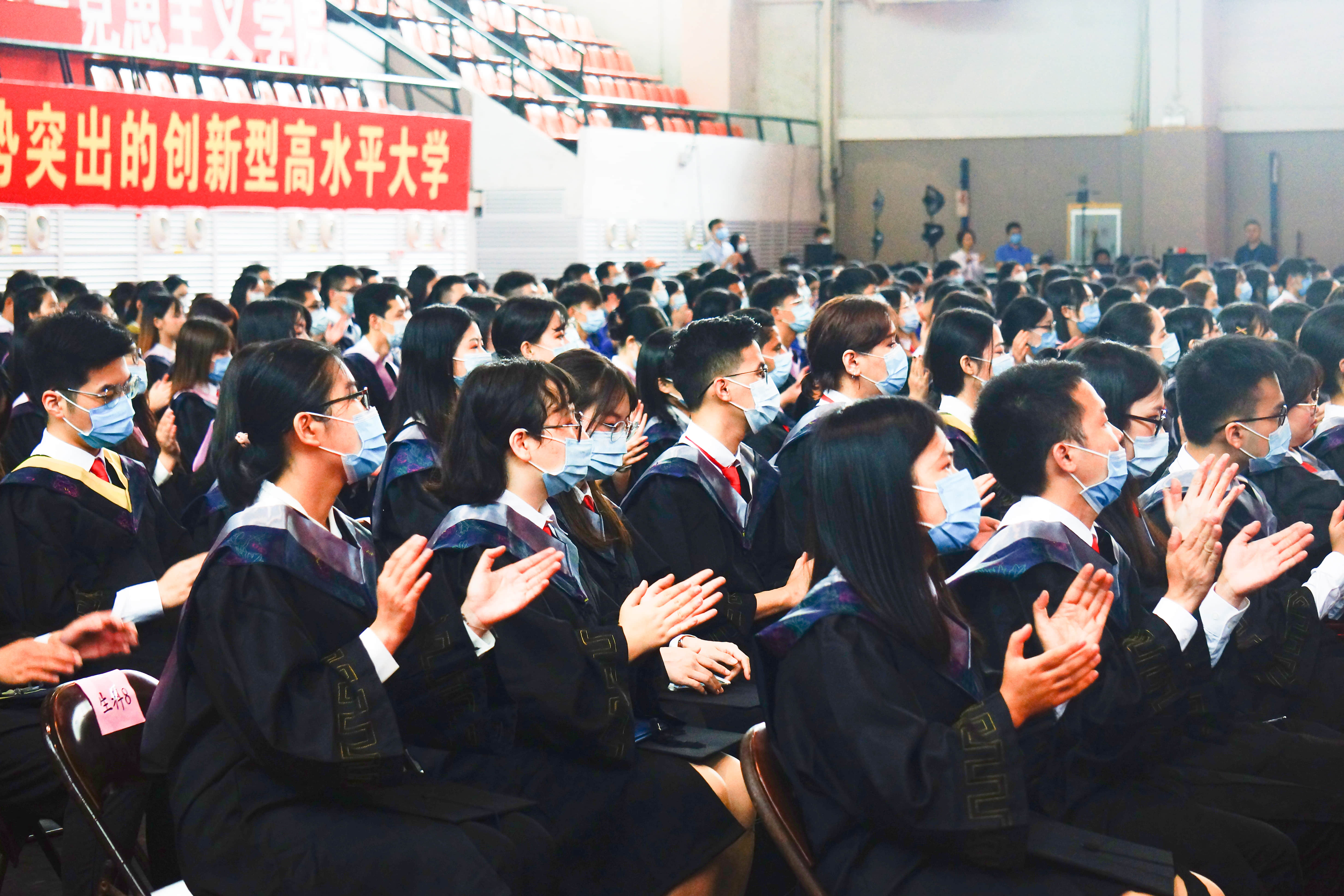 In the speech, Wang Enke also expressed three wishes for the students: first and foremost, always remain patriotic and put the interest of the motherland top in the first place; second, foster the spirit of working hard and stay positive in face of difficulty and hardship; third, be brave to shoulder the responsibility of the times and moving forward in a selfless spirit.
At the graduation ceremony, party general secretary of SCNU Zhu Kongjun presented certificates of honor to 31 representatives of outstanding graduates.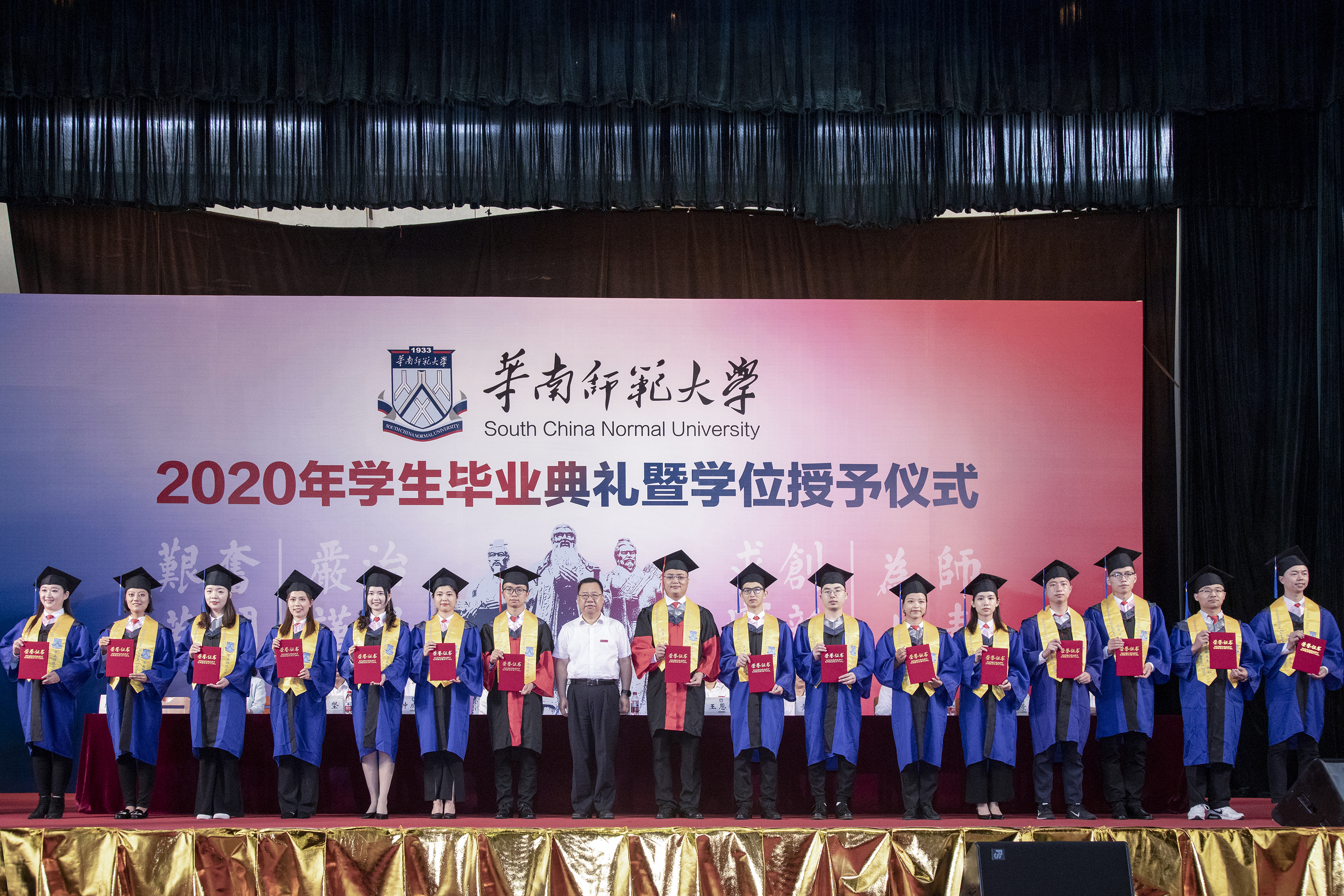 Later accompanying the applauses of the teachers and students, eight presiding professors, led by the director of the SCNU Academic Committee Mo Lei, walked in solemnly, following the scepter.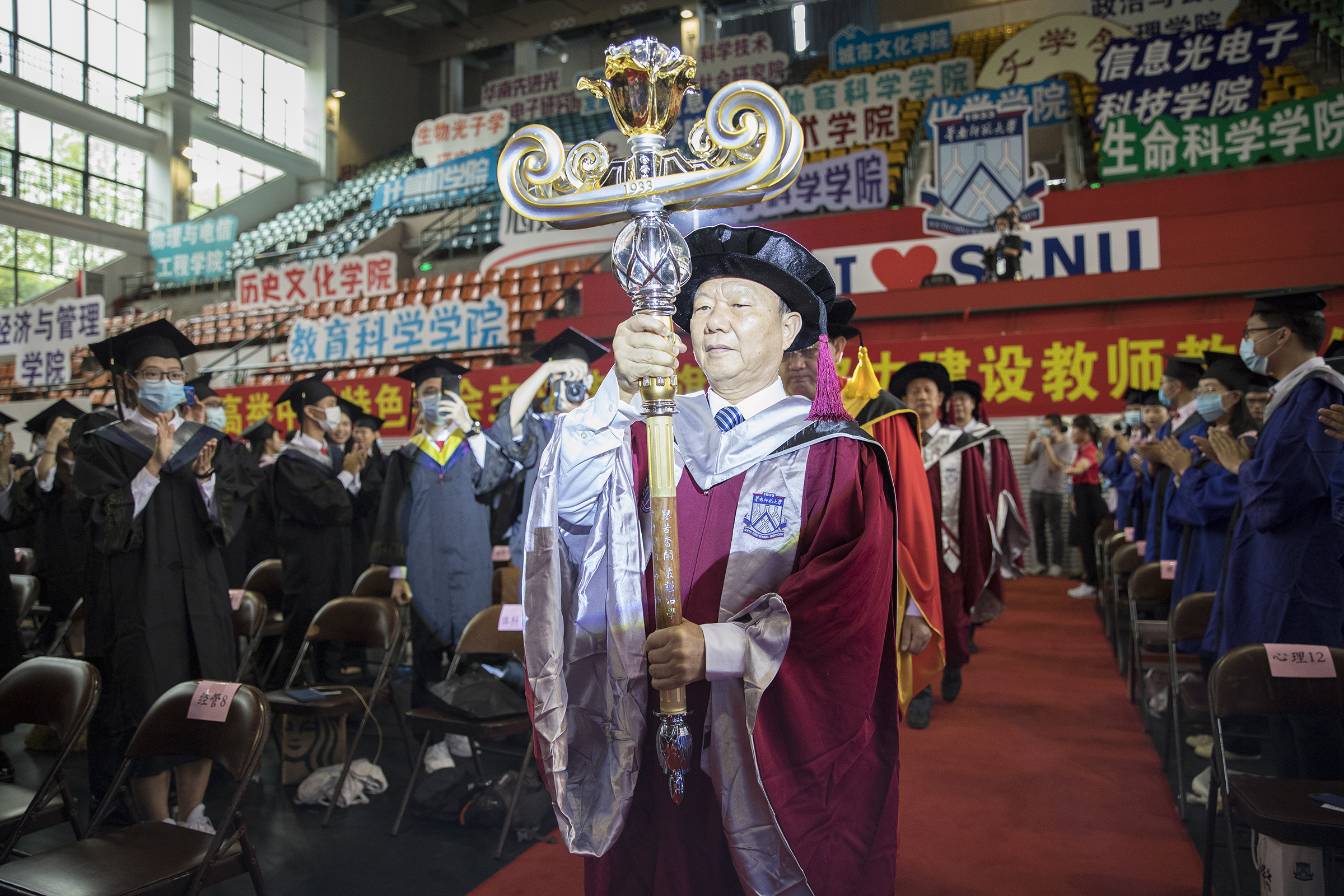 During the degree awarding ceremony, President Wang turned the tassel for every graduate and presented them with their dilpomas. In total he conferred degrees to nearly 400 graduates present.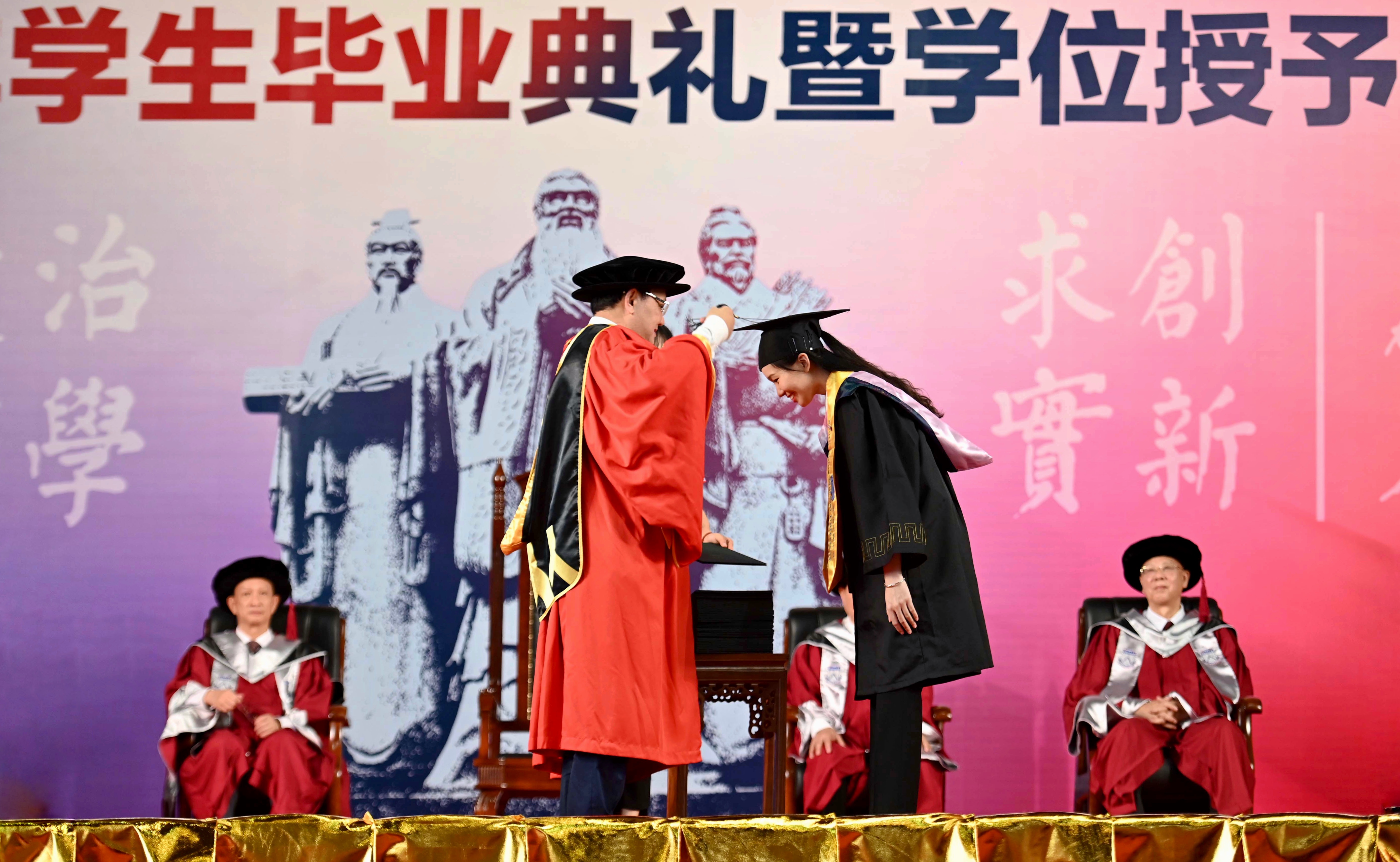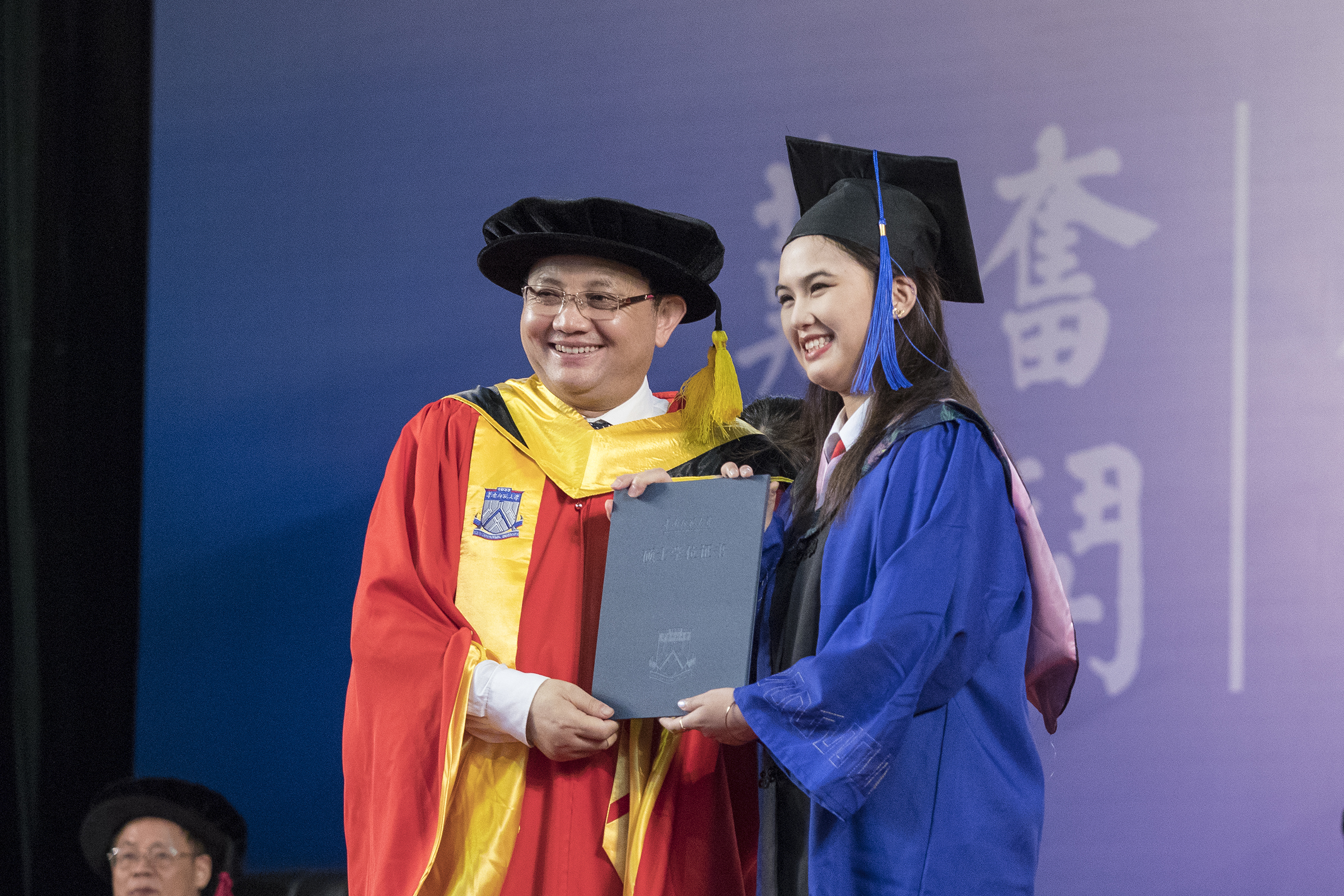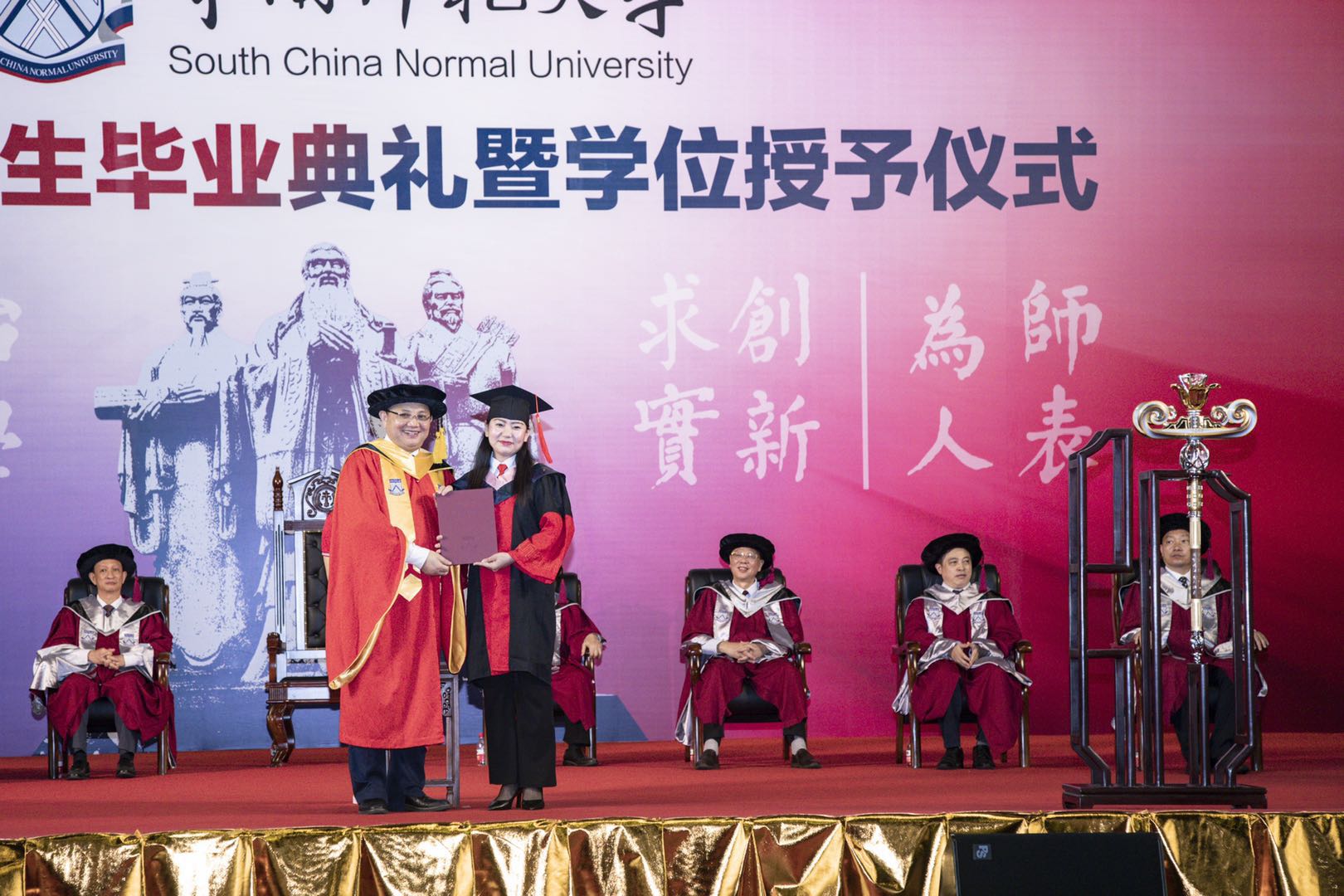 In addition, SCNU has specially prepared graduation souvenirs for every graduate. Signatures of the school secretary and the president, together with their messages, are printed on the souvenir cards.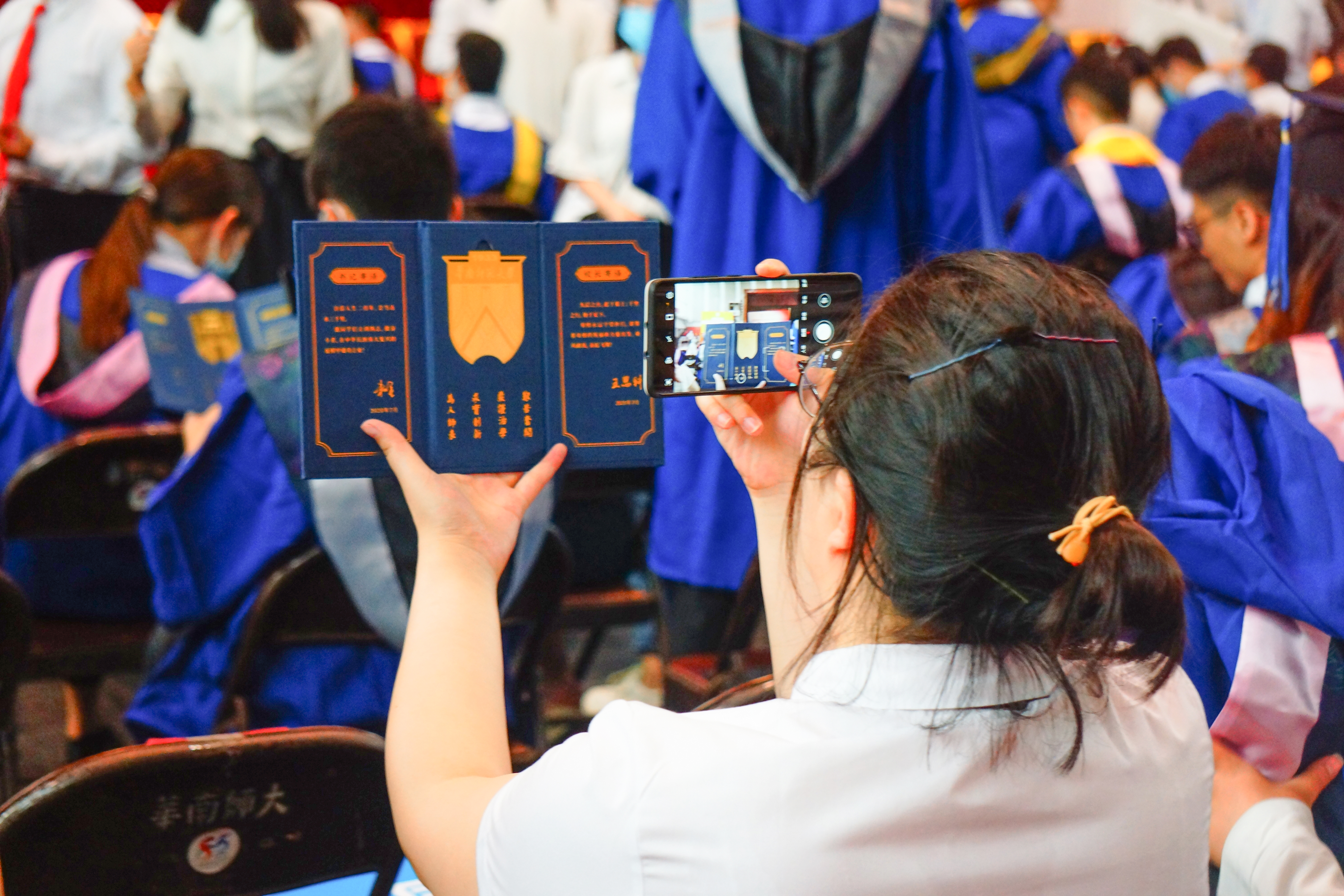 It's also worth noting that SCNU has promised its 2020 graduates who were unable to attend the on-site degree-awarding ceremony due to the Covid 19 pandemic, can choose to return to the university for the degree-awarding ceremony in any future year.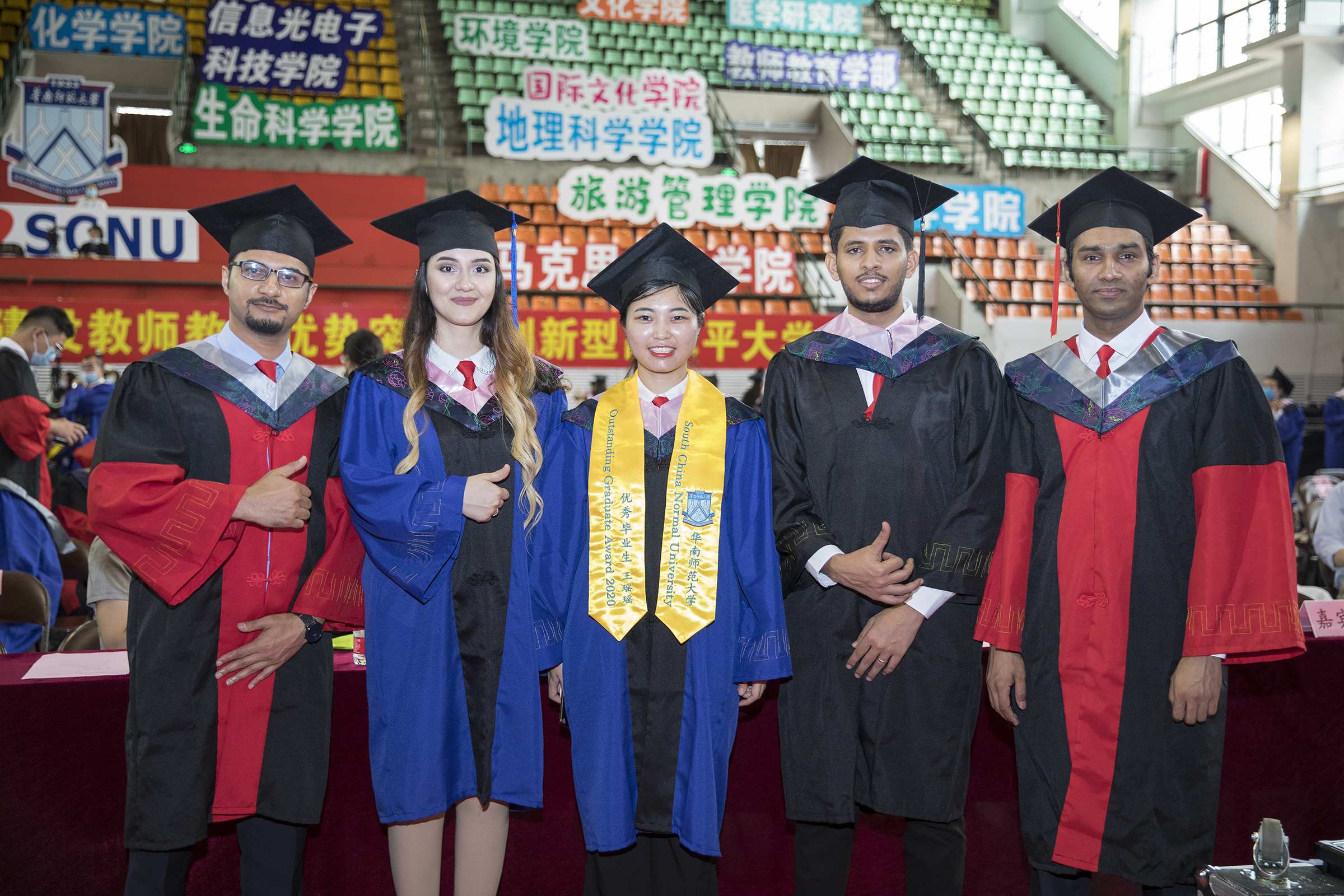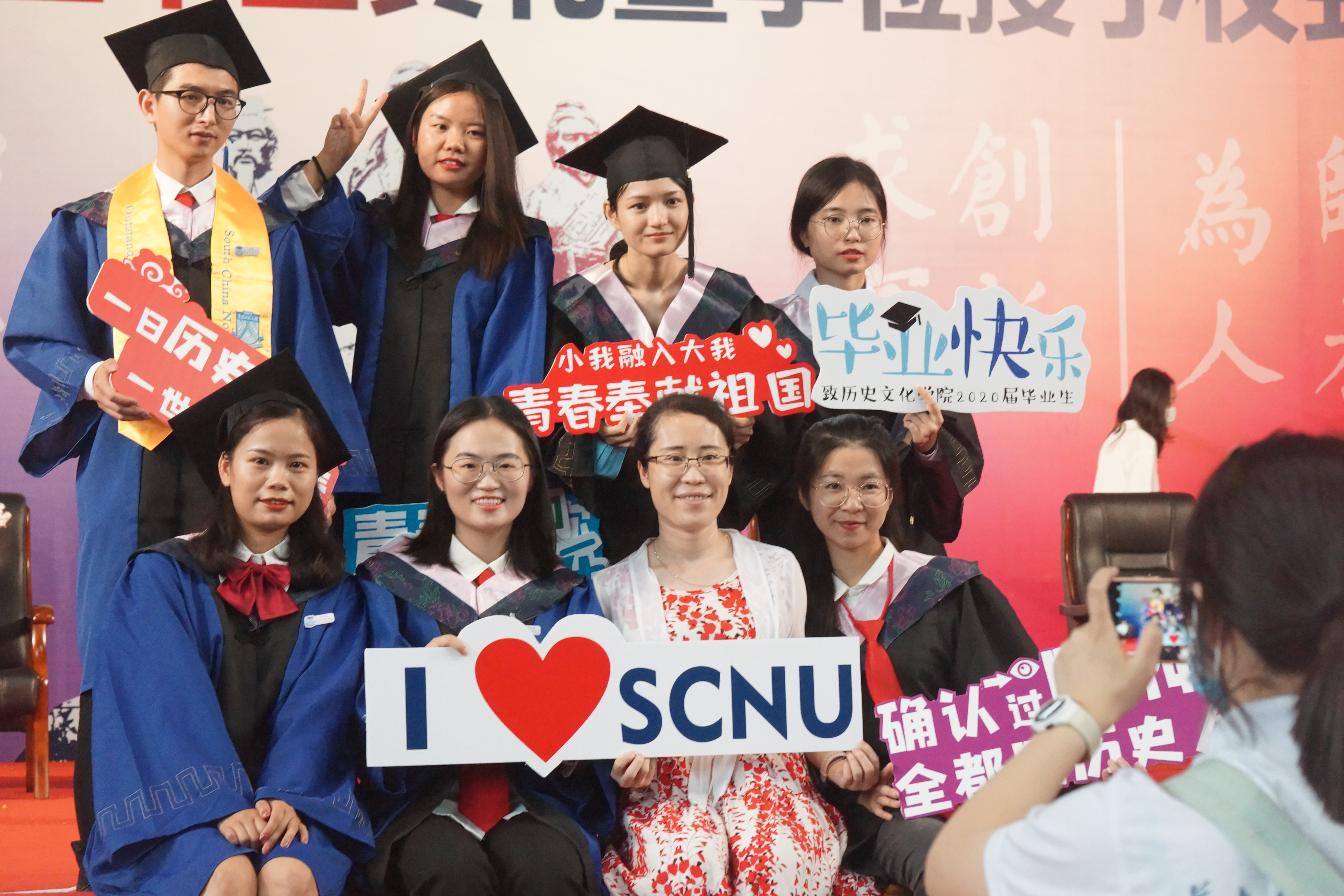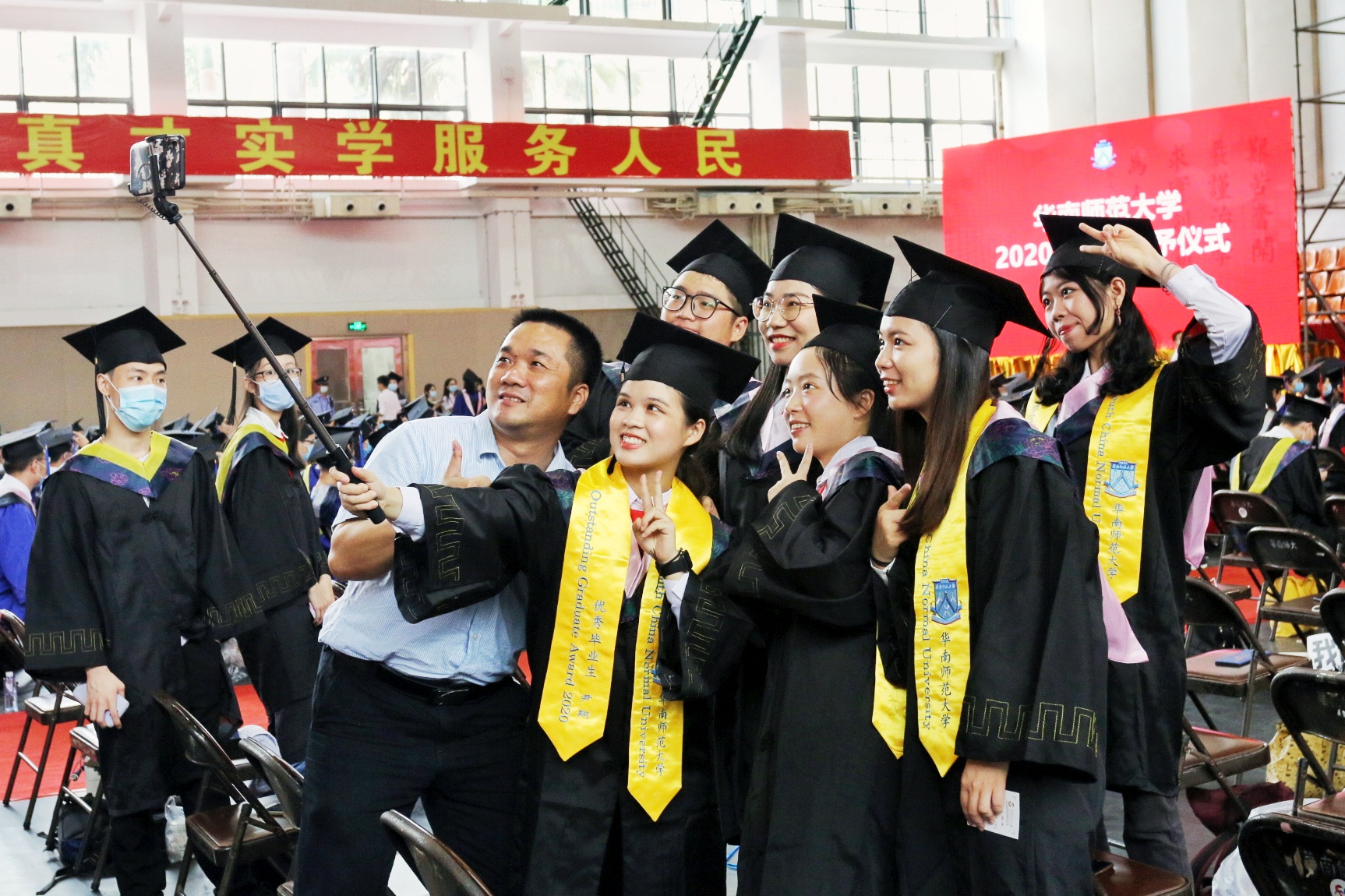 ---
Trans-edited by Li Jianru

What to read next: