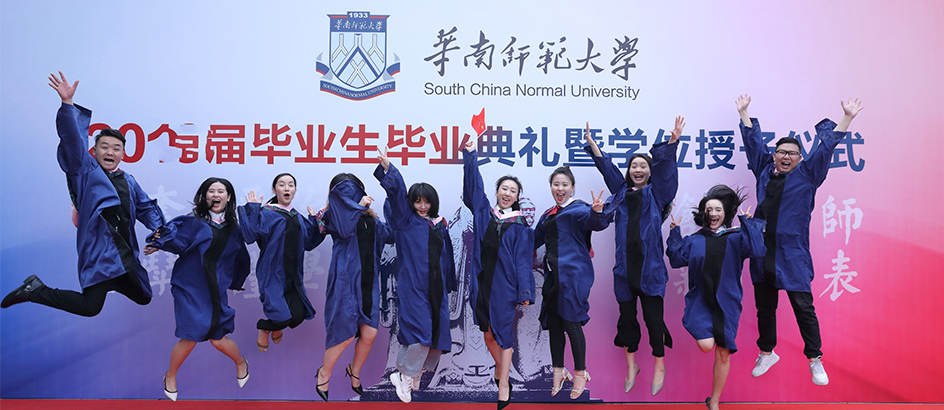 According to the current COVID-19 pandemic prevention and control situation in Guangdong province, combined with the pandemic prevention and control situation at SCNU and the actual work, and in accordance with the principle of "safety first, remain cautious, campus stability and self-regulated colleges", the COVID-19 pandemic prevention and control office of SCNU plans to organize the return of graduation class students to school in four batches, upon which the graduation ceremony will be held. The relevant matters are hereby arranged as follows:
Arrangement of students' return to school
According to the school's work plan for returning students for the spring semester of 2020, SCNU has arranged for all postgraduate students and undergraduate students with scientific research tasks or course needs to return to school in 10 batches since May 20. At the request of the majority of students, after discussion and agreement in the school office meeting, the graduation class students who have not returned to school will be arranged to return to school in four batches on July 1, 6, 11 and 25.
Students should apply at least two days in advance after they have selected the date of returning to school. Students can only return to school after their application has been examined and approved by their colleges (the postgraduates who plan to return must get permission from their tutors) and the student management department, and put on record by the school's leading group for pandemic prevention and control.
No students are allowed to return to school in advance without the approval of the school. Students who have received approval to return to school should obey the local pandemic prevention and control policies and take personal protection on the way back. The school exercises a normally-closed administration. Students are not allowed to leave the campus, organize or participate in gatherings or other activities except in special circumstances after returning to school. In case of any change in the pandemic prevention and control situation on the campus, the school will adjust the arrangement for students to return to school in accordance with the requirements of relevant administrative departments and inform the students in time.
Arrangement of the graduation ceremony
SCNU will hold the graduation ceremony and degree awarding ceremony of the class of 2020 on July 9. In accordance with the requirements of the pandemic prevention and control measures, the school has decided that the graduation ceremony would take the form of participation by representatives of the graduates to attend the graduation ceremony at the main venue Shipai campus, while the other students will attend the graduation ceremony on line this year.
SCNU has promised that its 2020 graduates who were unable to attend the on-site degree-awarding ceremony due to the Covid 19 pandemic, can choose to return to the university for the degree-awarding ceremony in any future year.
COVID-19 Pandemic Prevention and Control Office of SCNU
June 23, 2020
What to read next: