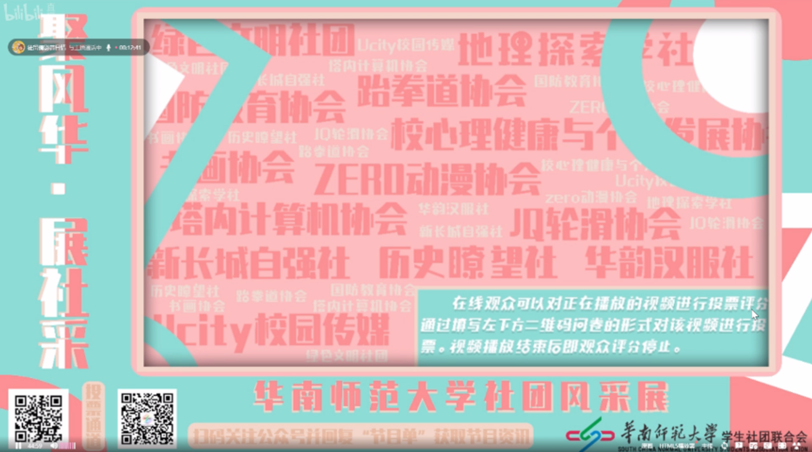 This Spring semester, activities of student clubs and associations, an indispensable part of campus life, were unexpectedly interrupted because of the COVID-19 epidemic. However, the Student Associations Union have resorted to online technology, holding a cloud platform show with performances by students groups, making their college life possible even when each student has to stay at home.
"A visual feast for everyone"
The show, taking one of the biggest live broadcasting platforms named bilibili as its stage, was divided into two parts, including "cloud performance" and "cloud presentation".
Music show by guitar club
Guitar shows, Taekwondo demonstrations, anime dances… these are musical and exciting demonstrations blooming at the "virtual performance". Due to the constraints of organizing an on-line virtual show, some groups chose to present their characteristics through delicate editing of the show they had recorded before, while others invited different group members to broadcast their performance live from home. As different as their ways of presentation were, all of them completed their performances successfully, leaving a memorable impression in minds of the viewers.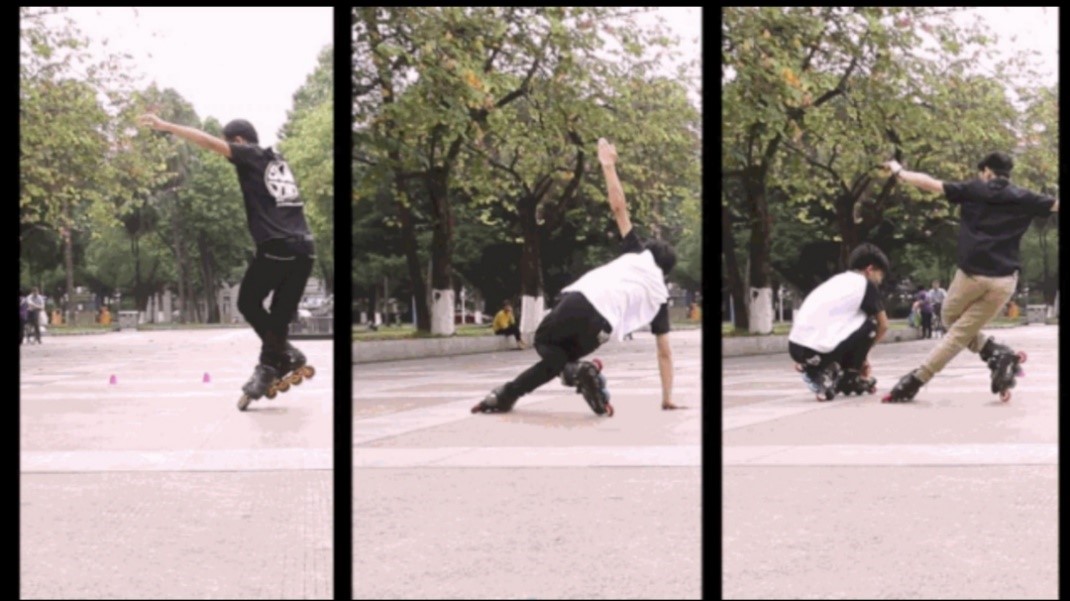 Roller skating show
Viewers could also enjoy a variety of cultural expressions such as the unique charm of Hanfu dress culture (Hanfu, traditional costume of the Han nationality), explore astronomical knowledge on line and learn more about Taekwondo from presenting groups such as the Hanfu club, the geographical exploration club, the Taekwondo club, etc. Through their virtual presentations, they managed to show interesting scientific knowledge of gathered in the clubs and excellent student club culture.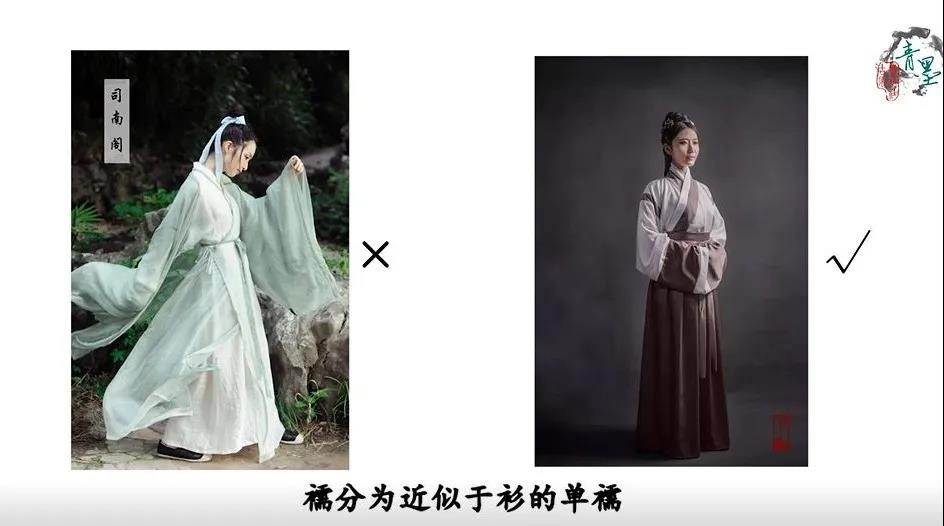 Introduction of Hanfu ▲ and Taekwondo ▼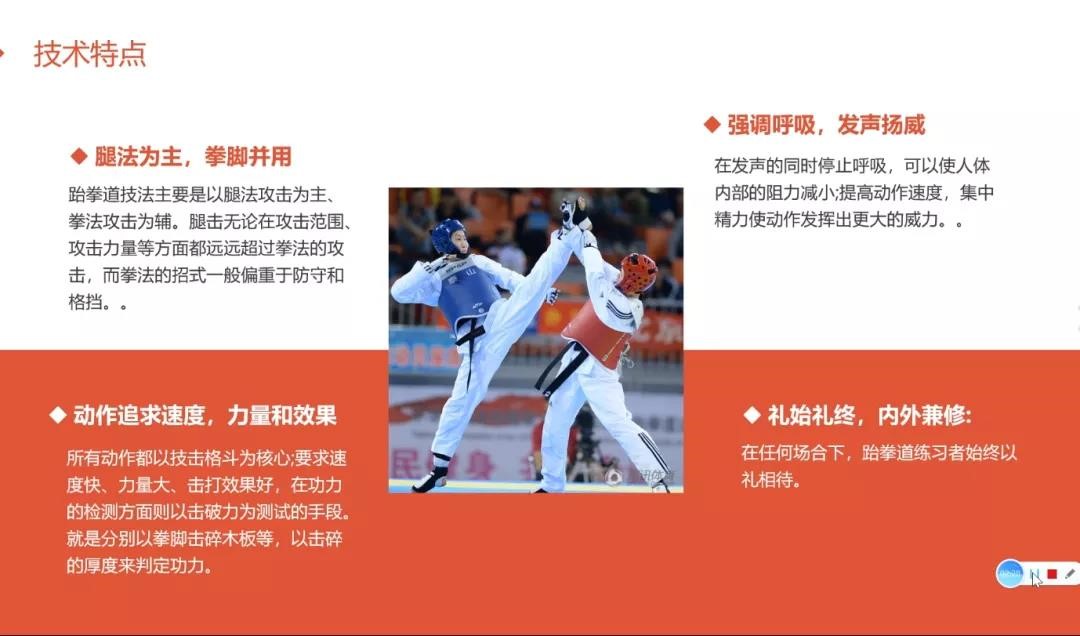 "By separating the show into two tracks, on-line in real time voting and scoring could be conducted to get the final results immediately, which were aimed to inspire the creativity of members of the student clubs and their adoption of various patterns of performance," the manager of this show Lin Jiahui explained. "We want to create a visual feast for everyone. About 16 clubs and associations took part in this show, with more than 200 people voting for their favorites." " Lin added.
Challenges and opportunities for student associations and clubs
As it was the first time for the Student Association Union to hold the show on line, the student organizers were at first worried. "None of us had such on-line experience before. An on-line performance is not like an offline show, in which we would pay much attention to the reaction of the audience," Lin told us. "But in the end, thanks to the active cooperation by everyone, it was a success!"
Not only for the organizer, this on-line show is also a big challenge for each participating student association. Zhang Zefu, the chairperson of guitar club, shared his experience with us.
"The biggest challenge for us is the composition of our music. Instruments are very demanding on recording, due to the different recording environment, we had to spend lots of time adjusting the song. Despite a variety of difficulties we had, we finished our work satisfactorily with the joint effort from every member in guitar club."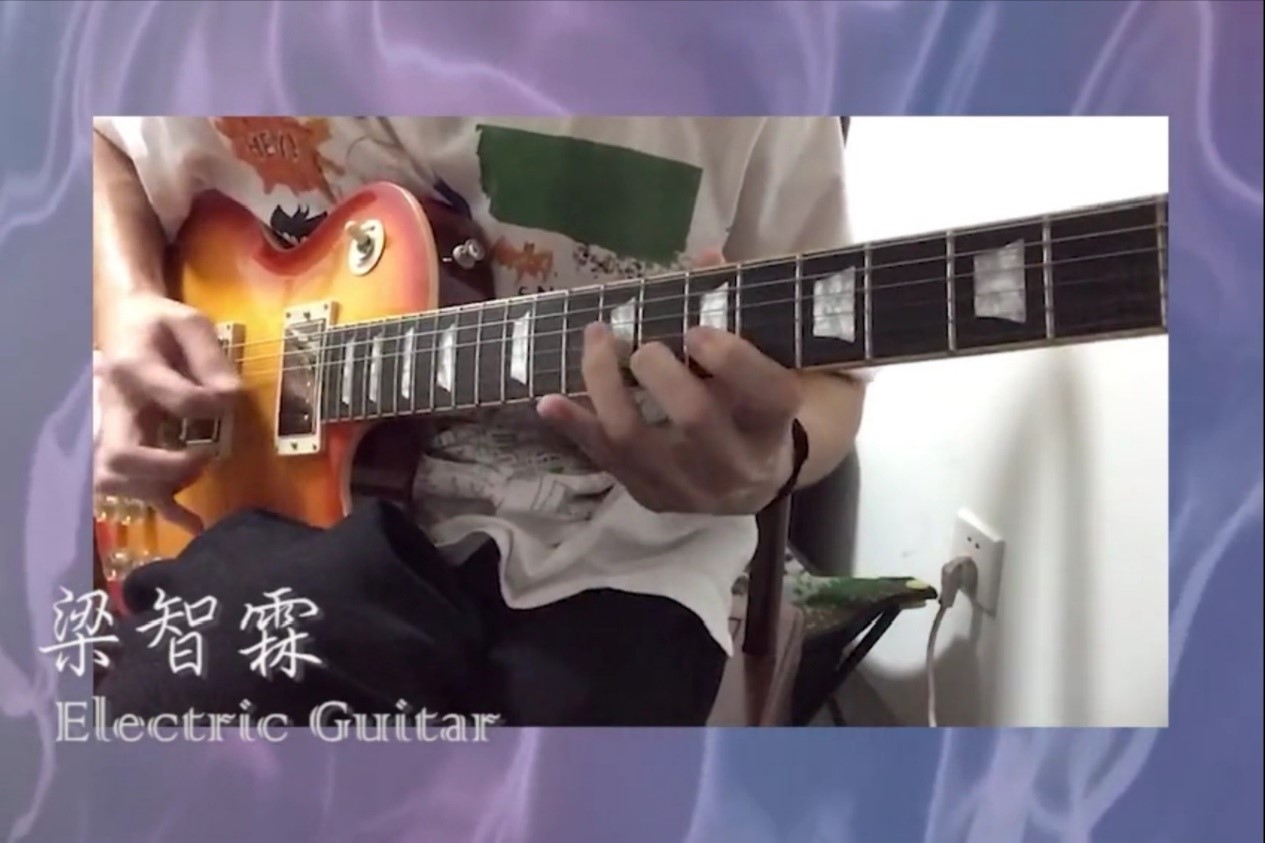 Guitar performance "Let her go"
How to present their content more directly and clearly for listeners became their biggest challenge. "In the past, we could show all the details of our club to the audience, which was too sophisticated and general without a special point, but in this on-line show, we had to focus on a striking point, namely, the most distinctive feature of our club for the audience."Huang Yinyin, the former president of Ta Nei PC, says.
For most of student clubs and associations, this on-line show is not merely a show, but the re-ignition of the spirit among their members.
"We couldn't see the others for several months. This was a really good chance for us to get together." Zhang says. Student clubs and associations have also found new opportunities through this on-line model: "We are planning to establish our video account and present the spirit of music of SCNU!"
Wu Hairu, the chairperson of the Taekwondo club is also enthusiastic about the potential of the cloud platform and virtual shows: "In this way, possible accidents can be avoided and the stress of members participating in the performance can be reduced. Without the constraints of time and space, the on-line show can attract more viewers, which is better to promote our club."
A memory of SCNU for the audiences
"The cloud platform-based virtual performance is very interesting, and I'm so happy to enjoy their shows," Sanjoy, an international student at SCNU says. Having to stay at home all day because of COVID-19, Sanjoy watched their shows on line and surprisingly found that they were interesting and attractive. "I liked the show performed by the Taekwondo club most. They combined Taekwondo and music perfectly in their performance."
What's more, the virtual show also inspires students to pursue their love, and brings back audience's memories of SCNU, although they have been away from SCNU for almost a semester. Malika Bobobekova, an international student from Tajikistan, misses her days at SCNU very much, especially after watching the calligraphy demonstrations by the calligraphy club at SCNU.
Calligraphy demonstrations in the show
"They performed pretty well in the show," Malika says. "It reminds me of the first time when I learnt calligraphy. It's a pity that I hadn't heard about this student club before. It's really difficult to master calligraphy skills."
Fang Yuting, once a member of the student calligraphy club, agrees with Malika. "Learning Chinese handwriting is an arduous process. I gave up practising, but I regretted it soon after seeing their superb handwriting skills during the show."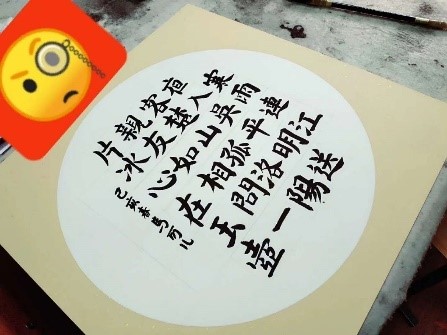 Malika's calligraphy work
Sanjoy was also inspired by the cloud show. After watching the dancing performance, he said "I hope that I can learn to dance like them. The performing groups and their shows have convinced me that we can do anything well if we are really in love with it. More importantly, from the shows, I realize that doing well in what we love can also bring others happiness, which is most needed during this special time."
---
Written by Chen Huiqing, Li Siqin
Proofread by Edwin Baak
Reviewed by Li Jianru
What to read next: