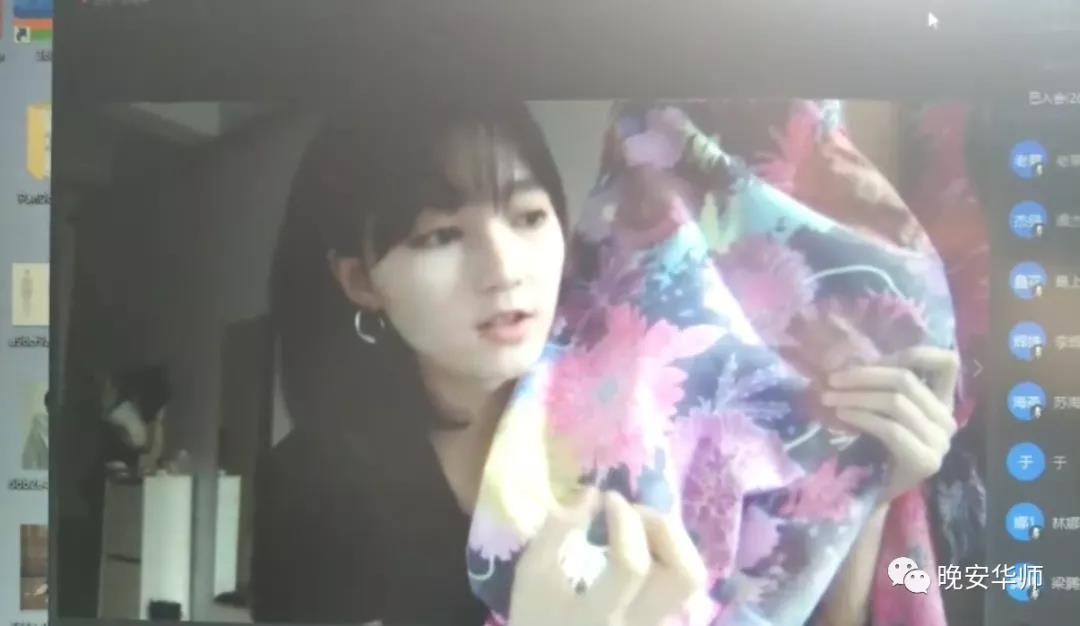 The coming of the graduation season means oral defense for candidate graduates. This year must be a special one for students as SCNU launched on-line thesis defense for the first time, due to the coronavirus pandemic. How do students defend their theses online? How do faculty members feel about the students' performance? Here's what we found out.
"I feel like a live stream host, selling my products to teachers". Li Qianwen majoring in product design has a deep impression of her oral defense. She also mentions that she has made great efforts in designing her graduation project as students are not allowed to return school due to the epidemic. "I need to work simultaneously as a designer, model, makeup artist, and photographer in preparation for the final showcase," she says. "The conditions were rough, but the final work turned out to be quite good."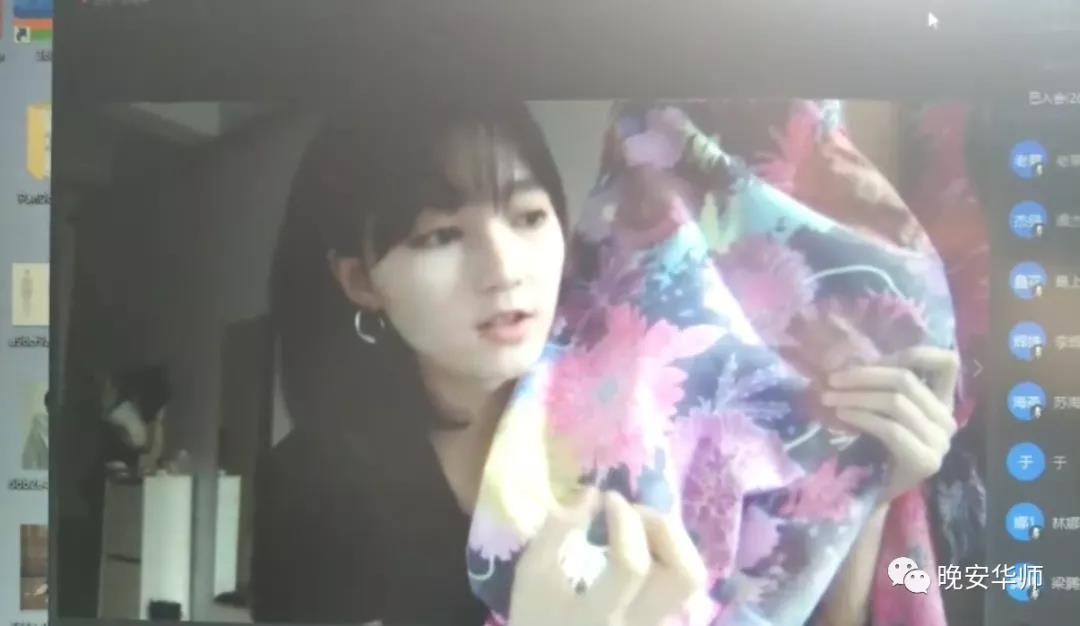 Li Qianwen presents her final work to teachers
Li Qianwen asked her roommate, a fashion model, to wear the clothes she designed when she did the presentation. "My design idea is reflected in the clothing fabric and materials, but since teachers aren't able to directly touch the clothes, I have tried my best to present my works through words and pictures, giving my teachers a full picture of my project," says Li Qianwen.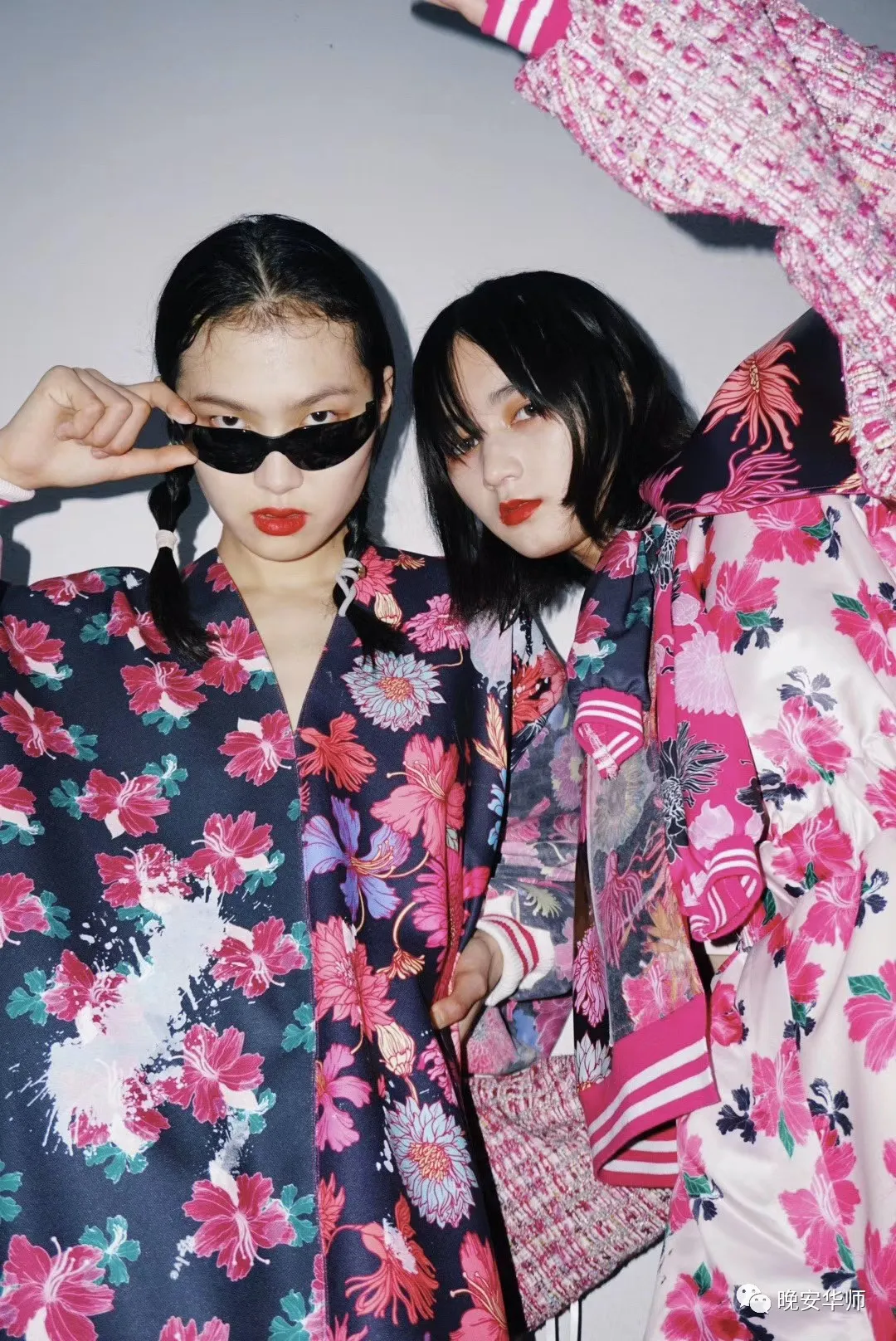 Li's roommate (left) tries clothes on during her presentation

"Although it's an on-line oral defense rather than a face-to-face exchange with the teacher, I'm still quite nervous," says Yu Heyan, a student at the School of Foreign Studies. However, she has still done her job well. "Several students are in the same group during the oral defense. I listen carefully when my classmates are answering the teachers' questions, and then write down their weak points so as to revise and improve mine," Yu adds. She has also prepared herself a copy of her paper so that she can easily follow the teachers during the questioning session.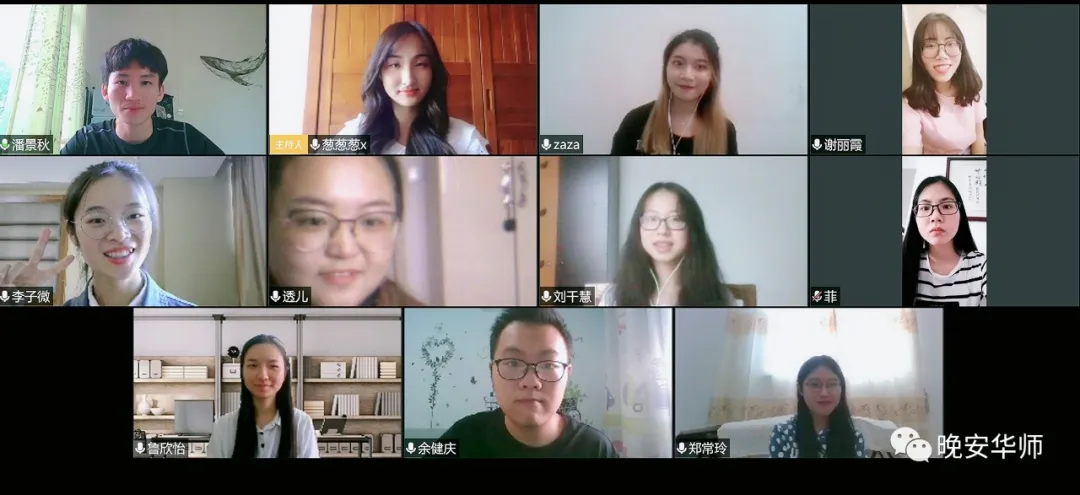 Students take turns to defend their theses
For students at the School of Music, the oral defense is more about live performance rather than PowerPoint presentations. Huang Shihui knows this rule well, and she has been well-prepared for her oral defense as she decided to perform a piece of Huayin Laoqiang Opera, one of the oldest forms of Chinese drama to her teachers. "Being fully well prepared, I was not nervous at all,'' says Huang Shihui, who has learnt the Laoqiang singing style by herself. "Rather, I feel encouraged and recognized in my teacher's eyes."
"It's intriguing and wonderful." Associate Professor Huang Guifang of the School of Music speaks highly of the musical performance delivered by her student Yang Shihui. "I was glad to see Shihui rendering the singing style of Huayin Laoqiang so well".
Unlike his fellow students in China, taking the oral defense requires efforts to deal with the time difference for Liao Bosi, who studies Finance in the UK. "I prepared to do the oral defense at 12:00 p.m. local time in Britain, while my teachers started their work at around 7:00 p.m. in China," says Liao, who was grateful for the considerate arrangement by his teachers.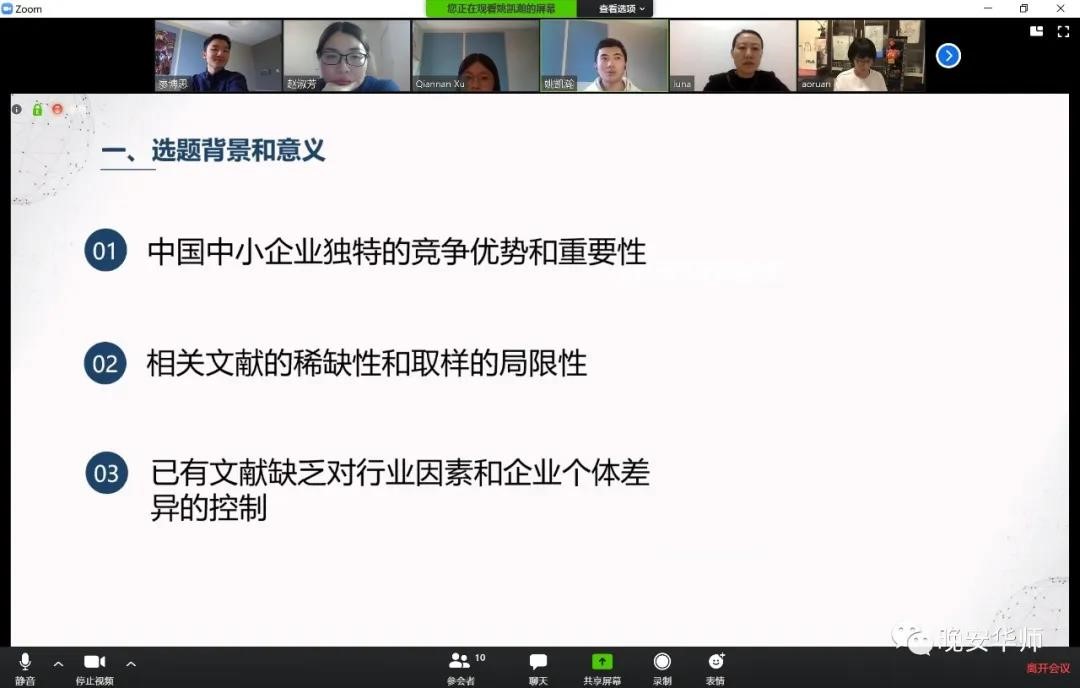 Liao takes his online oral defense in UK
Regardless of time difference, Liao was very confident to take the oral defense. "The key is to be familiar with the research data and have a great command of the econometrics models I proposed in the paper," he says. "I have learnt all the content by heart as I spent lots of time on the project." As a result, Liao handled all questions raised by his teachers skillfully and won the excellent paper award for his nice performance at the defense.
"Most students have done a better job doing the oral defense compared with last year," says Huang Guifang, who was satisfied with their performance. "Students have more time to prepare for their final projects as they cannot return to school, and their efforts can be reflected in the overall improvement of the thesis writing and oral defense performance." Several teachers share such similar views in the review of students' work.
"We are strict with our students, and there's no way to ease the evaluation criteria as a result of doing the defense on line," says Deng Hui, vice dean of the School of Urban Culture. "Only those students who exactly meet our requirements, like defense script sequences having less than 30% similarity, and in compliance with certain specifications and standards, can be allowed to take their first oral defense.
According to the school's official WeChat account, the first round of the oral defense for undergraduate students was held from April to the middle of May, while the oral defense for postgraduate students started in May, and some will last till June.
---
Transedited by Chen Xiaodan
Proofread by Edwin Baak
Edited and reviewed by Li Jianru
What to read next: