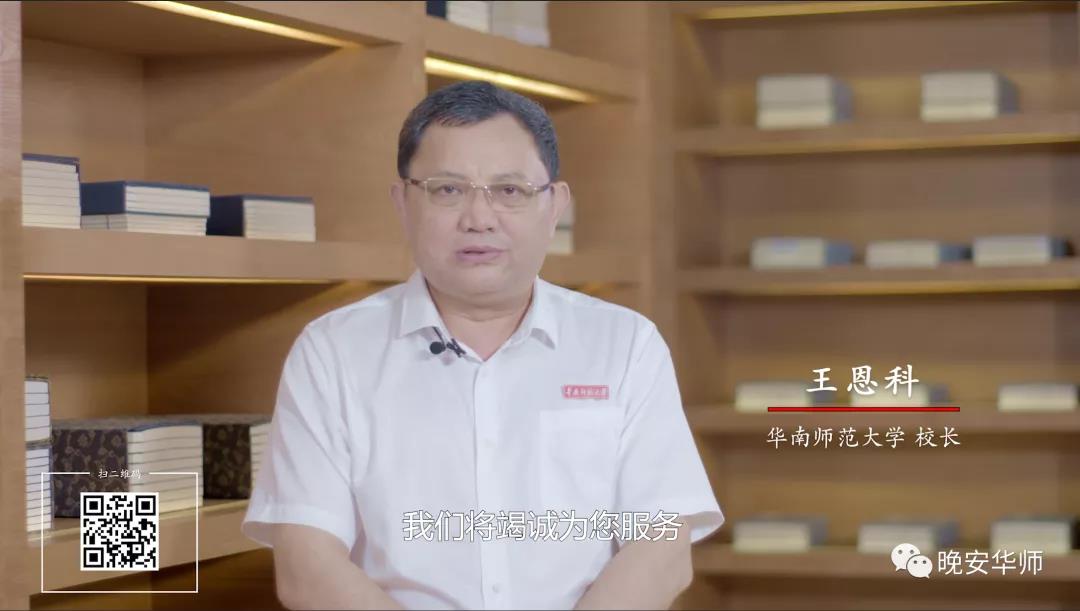 This year, due to the COVID-19 pandemic, the employment prospects of graduates are grim. Against this particular background, Wang Enke, the president of SCNU, recommended graduates of the class of 2020 to enterprises by making a speech on video in order to support the graduates in their search for employment.
"The graduates of SCNU have three characteristics, that is, being trained by a famous university, having strong professional ability, and obtaining high satisfaction of employing units," says President Wang in the video, adding that SCNU has cultivated batches of hard-working and innovative students over the past 87 years.
Watch the SCNU president's speech ▲
According to third-party employment quality assessment data, the percentage of the work adaptability of 2019 graduates of SCNU was 96.84%, the work stability was 93.22%. Employer satisfaction was 91.63%, which indicates that the graduates of SCNU are highly praised by employers and trustworthy.
SCNU has been paying close attention to the employment issue of graduates. Since the outbreak, SCNU has updated the database of graduates with employment difficulties and provided personalized assistance to alumni, including employment consultation, psychological guidance, job recommendation, and allowance of special difficulty. 359 graduates with financial difficulties as well as 264 graduates from Hubei province enjoyed an employment subsidy from the Guangzhou government, totaling up to 1.25 million yuan, according to the school's official WeChat account.
In order to help graduates solve the practical difficulties they encounter and improve their employability, SCNU created a batch of high-quality on-line courses on employment, entrepreneurship and career planning by inviting excellent alumni, HR professionals, and school and enterprise mentors. By taking these courses, students are able to have a good command of the current employment situation and relevant national policies, and laws and regulations, so as to make the best choice among a variety of development paths.
SCNU also took other measures to promote the smooth employment of graduates, such as conducting on-line recruitment, holding an alumni enterprise recruitment conference and guiding graduates to join in grass-roots projects.
During an online job fair for graduates held in late February, 215 participating enterprises provided employment for 16,043 people in 766 different job positions. More than 6,200 students attended the on-line conference and 1,699 of them got job offers through video interviews and resume screening, statistics released on the same day said.
Moreover, the SCNU Alumni Association held a cloud recruitment conference of alumni enterprises with multiple departments on the Intelligent Recruitment Platform from May 27 to 31, which attracted more than 60 alumni enterprises to participate and create more job opportunities for graduates.
It's reported that there are 9,509 graduates from SCNU in 2020, respectively 6,076 undergraduates and 3,433 doctoral and master's postgraduates.
---
Transedited by Zou Shan
Proofread by Edwin Baak
Edited and reviewed by Li Jianru
What to read next: