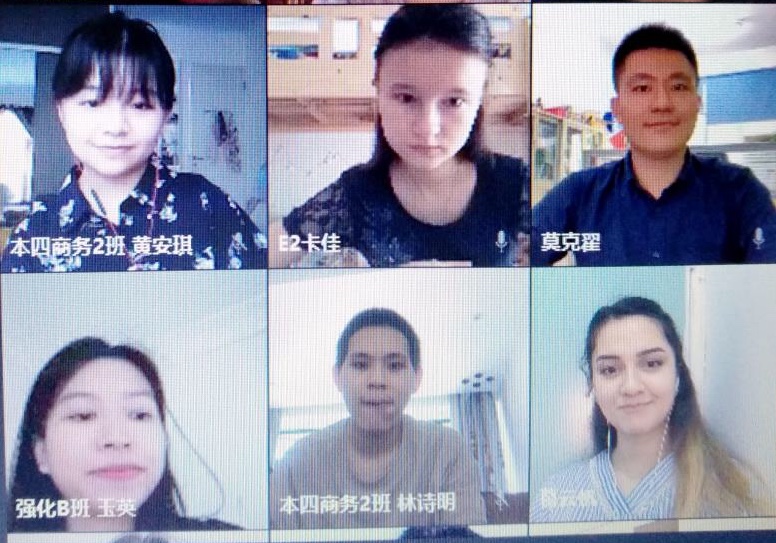 Last Friday, SCNU held an on-line meeting about Xi Jinping's reply to a letter from all Pakistani students studying in Beijing at the University of Science and Technology Beijing. Under the theme of "Fighting the epidemic with concerted efforts", Liu Ling, secretary of the party committee of the College of International Culture and its deputy secretary Yang Wenkun, together with teachers in charge of related affairs and 10 other international student representatives enthusiastically joined the discussion.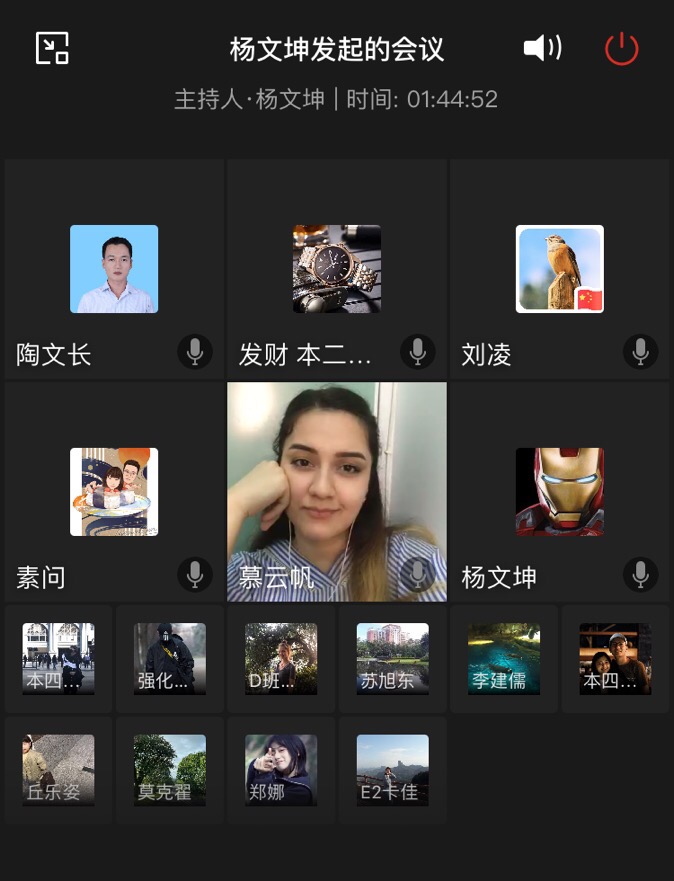 Teachers and students discuss online via wechat
Yang Wenkun presided over the meeting and began with a brief introduction about Xi's letter. He pointed out that the letter is not merely viewed as a reply to Pakistani students in Beijing, but can also be interpreted as a message to all international students studying in China. He then continued to elaborate on Xi's call for further communication between international students and their Chinese peers as well as Chinese people's thanks for foreign students' support in fighting against Covid-19. "There still remain transmission risks brought by cases imported from oversea, and students are advised to strictly follow the requirements of the school and take preventive measures against the coronavirus," he noted.
After studying Xi's letter of response, students shared their feelings about studying in China, in particular their experiences during the epidemic.
"I have witnessed China's rapid response to controlling the pandemic at home, contributing to the global fight and offering help to other countries," says Sharifova Shabnam, who chose to stay at school since the outbreak. "I feel safe here as I've received free face masks, food and other essential materials from the school. Also I'm touched by the school's respect for us as a canteen for Muslim dishes has reopened to meet our dietary needs."
"The faculty members check on us and inquire about our health situation from time to time," says Dao Van Truong, a Vietnamese student who is going to graduate this summer. He feels grateful for the efforts of his teachers. "Besides caring about our life and health, my teachers have also offered me help during the process of thesis writing. Thanks to their support, I've finally completed the task!"
Nguyen from Vietnam is deeply impressed by the on-line education. "We have to take on-line courses during the epidemic. At first I was troubled by the inconvenience. However, I learn all the teachers have made great efforts to prepare their classes, so as to conduct effective lessons for us. Gradually, I begin to like this way of studying as I am getting used to it."
Unlike his schoolmates, Jeremie Mubua has unforgettable memories of his volunteer work during this special period. In order to help more people, Africans in particular, Jeremie Mubua served as a volunteer in his community in Guangzhou, during which he worked to measure body temperature and check foreign nationals' identification door to door. "Last month, I met Vice Premier of the State Council of China Sun Chunlan and reported to her about my service work," he told us excitedly. His heartwarming stories have also been reported by Chinese Xinhua News.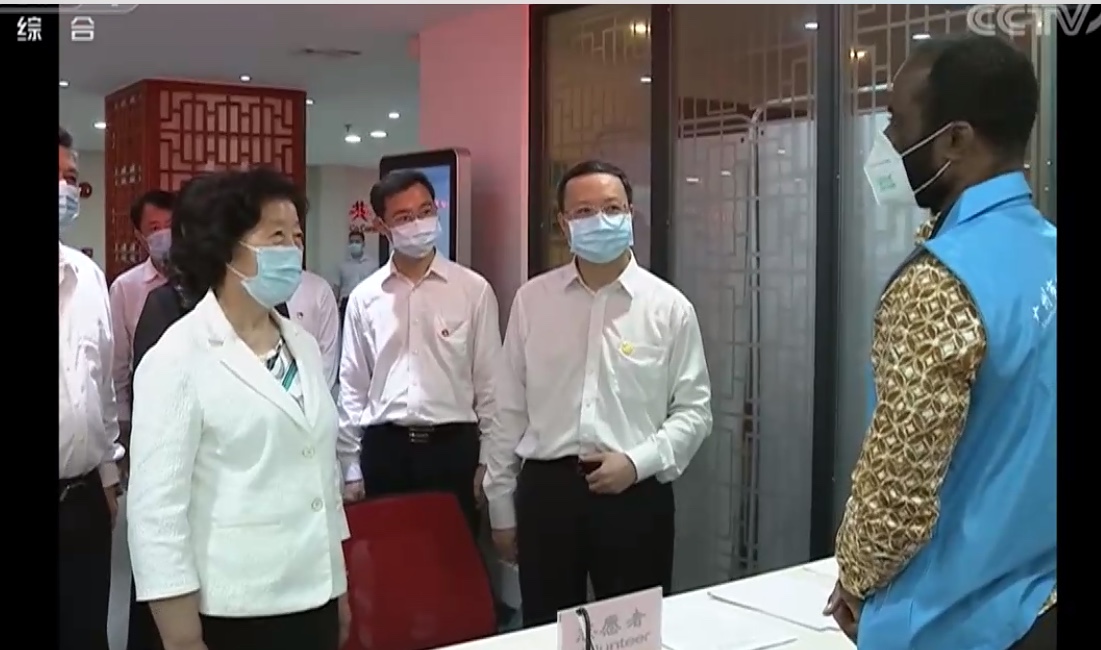 Jeremie Mubua meets Sun Chunlan during her inspection tour in Guangdong
Apart from touching experiences and feelings, students also face some difficulties caused by the epidemic. "Considering that we cannot go back to school now, there's no way to pack my luggage at the dorm and handle my graduation procedures for leaving the school," says Wijaya Finola, who now stays at home in Indonesia. It is one of the common worries of her classmates. Some other students are also concerned whether they can refund their dorm fees.
"We will do our utmost to solve these problems and wish all of you to stay safe and healthy." Having heard of student's experiences and problems, Liu Ling expressed her sincere wishes for them as well as appreciation for their voluntary work in combating the virus. "We hope you will continue to show support to China in fighting the novel coronavirus epidemic. Together We Shall Beat COVID-19!"
---
Written by Qiu Lezi
Proofread by Edwin Baak
Edited and reviewed by Li Jianru
What to read next: