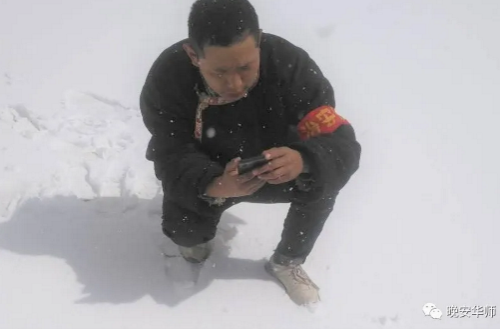 It has been three months since on-line classes started at SCNU. Along with this unexpectedly switching to on-line classes, challenges confronted many students to different degrees. However, the students persevere in study while trying to tackle those difficulties to keep their learning on track.
80 minutes' ride for an Internet connection
According to a survey from the office of Education Administration, over 30% of students at SCNU live in rural areas, which means they might encounter some difficulties because of poorly developed Internet in the remote areas. Gongzha Wangjiu is a case in point.
"My classes began on March 2, but when I heard the news, I was so anxious about my courses, because I didn't have an Internet connection," said Gongzha Wangjiu, a student from Tibet, who now studies at the School of Information Technology in Education of SCNU.
Gongzha's story on PearVideo
Gongzha Wangjiu lives in a town called Naqu District located on the Tibetan Plateau, where there is no internet connection. However, the dissatisfactory situation doesn't hold back his hunger for studying. In order to catch up with his classmates, he asks his cousin to take him on his motorcycle for more than 80 minutes, so as to download the course materials in an Internet café in the town. They have to ride on roads covered by ice, and endure the chill wind in the cybercafé, where Gongzha Wangjiu can go on line and contact with his teachers.
Most of time he teaches himself at home, using the course materials. After explaining his situation to SCNU, he soon got help from his classmates and teachers. School leaders and teachers paid the phone bill for him to ensure his daily contact. His classmates also set up a team to give him learning guidance after returning to SCNU. What's more, he also received teaching materials and 2000 yuan of subsidies from SCNU.
"In spite of the difficult situation, he still insists on study, which is very encouraging," his teacher Lei Lei says. "We will make every effort to create better learning conditions for him."
Self-discipline for self-training
Due to the limitations of on-line teaching, the training courses ware cancelled at the School of Physical Education & Sports Science. Zhong Huiqiang, a student majoring in physical education felt dissatisfied with the cancellation of training courses and decided to train himself at home.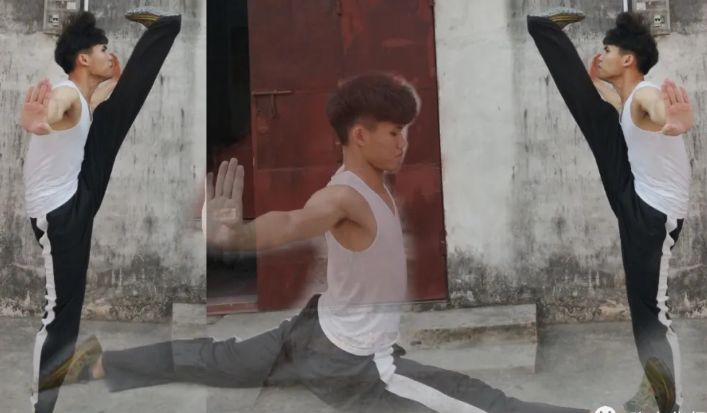 Zhong Huiqiang keeps self-training at home
For Zhong Huiqiang, the key to self-training and study is self-discipline. "During this special time, we need to maintain our self-discipline. On-line classes are trials for our self-discipline." After the Spring Festival, he took up physical exercise such as jumping jacks and push-ups at home, strictly following his study schedule at school.
"Lots of my classmates keep up training at home," Zhong Huiqiang says. He also persists in running for 40 minutes in the morning every day. "Our school carried out on-line punching, which receives lots of positive feedback."
Make the best of resources
Another challenge is taking notes during on-line classes. Making use of your devices can really help. For Jin Wen from the International Business College, she said tablet PC is very helpful in notes-taking on line.
In class, she takes photos and notes with her tablet PC. After downloading the study materials on line, she also uses her tablet to classify them, which is convenient for searching and review.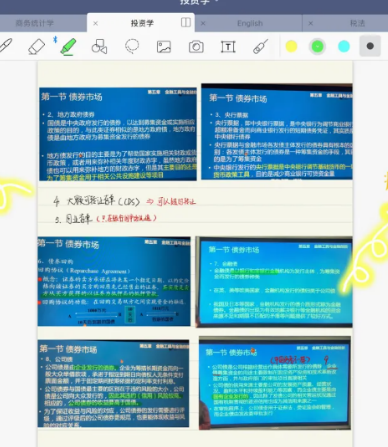 Jin Wen's note taking with a tablet PC
Although Zou Peijun, a student at the School of Foreign Studies, quickly adjusted to on-line classes, she encounters some unexpected changes in her specialized course of English Public Speaking and Debate. Different from classroom presentation, she had to record her speech videos each time.
In order to complete assignments, Zou Peijun became a vlogger. She puts on make-up before every recording. Due to ambient noise, sometimes she has to record over again for the perfect one.
Zou Peijun records a presentation at home
"At first only my teachers and classmates evaluated my performance, but now all audiences on line are my evaluators," she says, who makes the most of every chance to improve her skills.
---
Translated by Li Siqin
Proofread by Edwin Baak
Edited and reviewed by Li Jianru
What to read next: