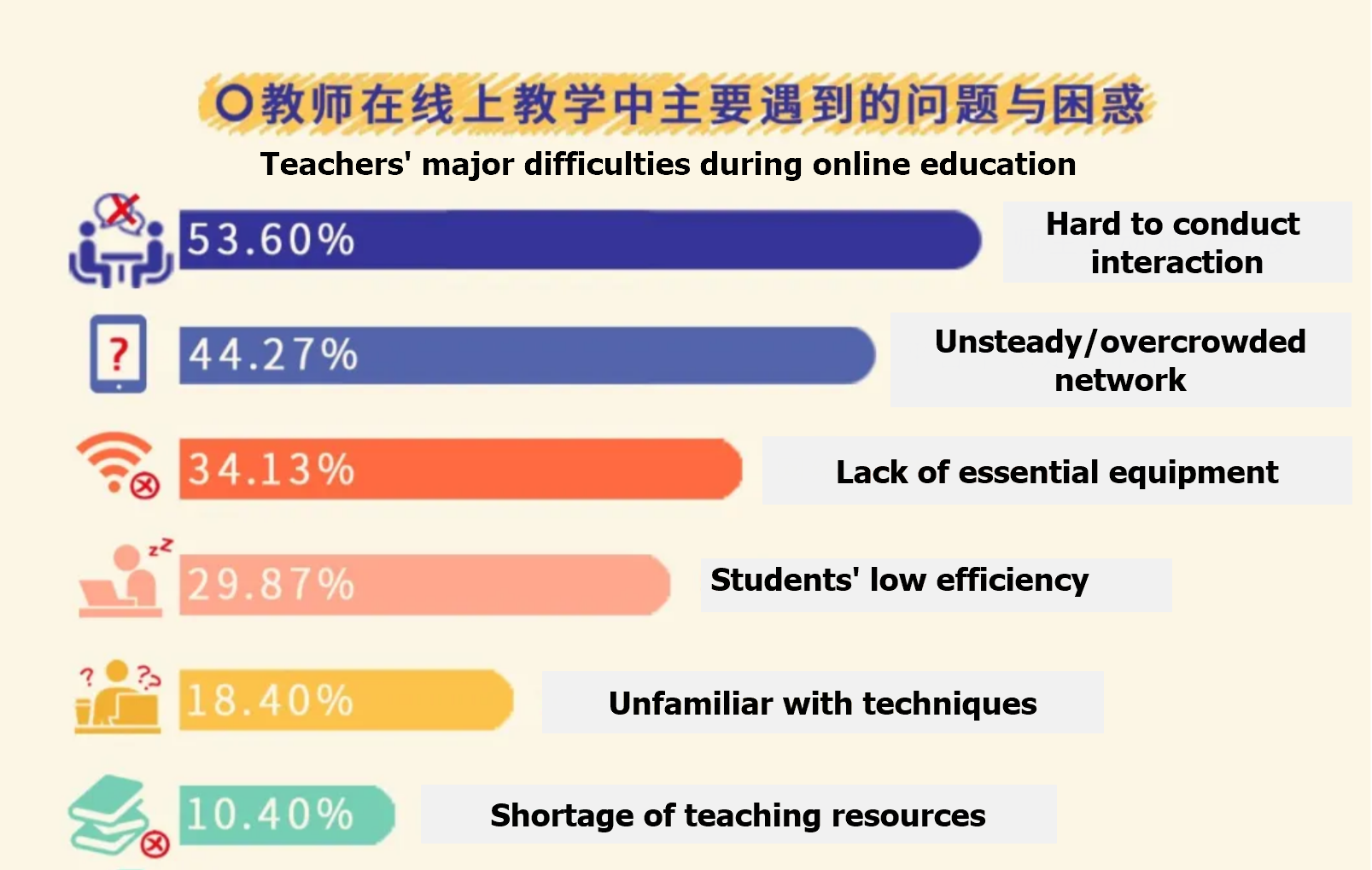 SCNU has been offering on-line courses to students due to the novel coronavirus outbreak. Over the past fews months, faculty members have made great efforts to navigate the technical and pedagogical challenges of transitioning to on-line teaching, so as to ensure that students keep learning during the pandemic.
Technical improvement
Surmounting the technical difficulties of on-line teaching has been a major problem faced by many teachers. This is particularly true for Liu Weiwei, a teacher of the School of Foreign Studies, who admitted he was not that good with the computer. To overcome this big headache, he conducted simulation teaching tests several times by using electronic equipment with his family to conduct a "class" at home, so as to get familiar with the system. On the first day of his class, he managed his on-line course to the best effect, with students from different cities having their presentations smoothly.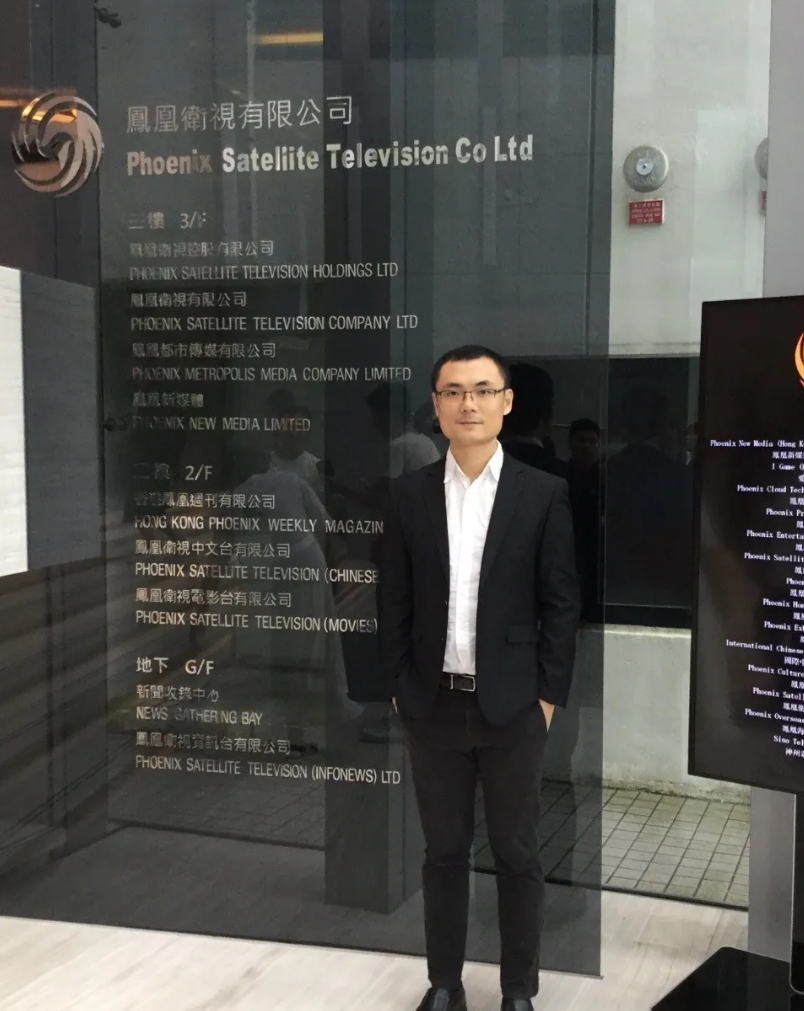 Liu Weiwei
Different from Liu, Hong Weiyi of the School of Information and Optoelectronic Science and Engineering has rich experience in live broadcasting, since he used to sing on line. However, he thinks good mastery of technical skills is not enough, and hardware also matters. Thus, he bought professional equipment for the better audible quality in the on-line classes. Thanks to the professional recording equipment, classes with smooth and clear voice are provided.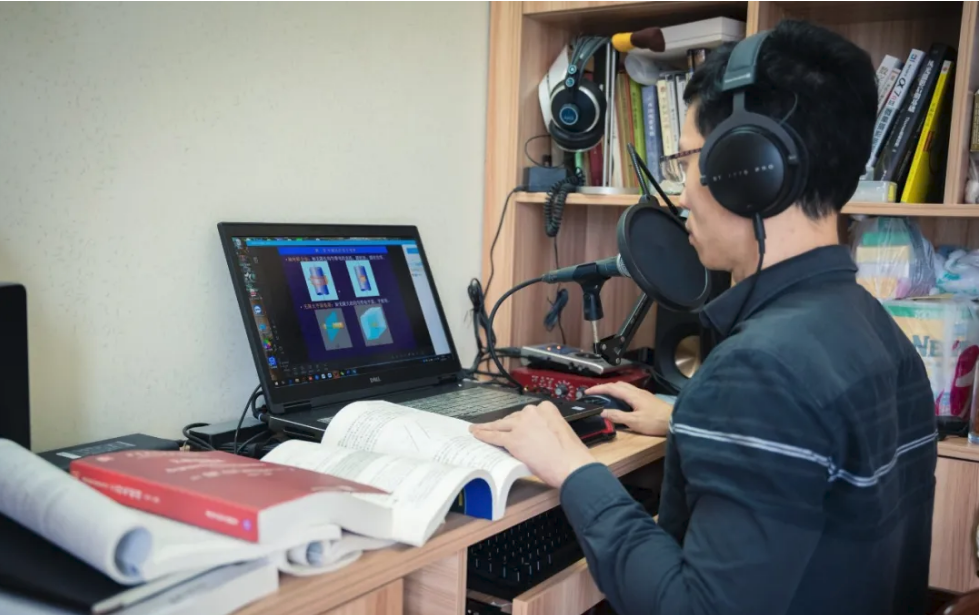 Hong Weiyi
"Mr. Hong's gentle voice adds fun to the boring knowledge and on-line study," says one of his students. Meanwhile, Mr. Hong also sings songs for his students during class breaks. The "extra program" after each class makes it more desirable.
Pedagogical adjustment
In order to create a classroom atmosphere conducive to learning for students, Zhang Yonggang, a teacher at the School of Marxism, plays the class bell before class to give students the psychological hints of learning every morning. Besides, he also held a discussion based on the Marxist position to discuss the epidemic situation to make class-learning closer to current events, which effectively stimulated the students' thinking vitality.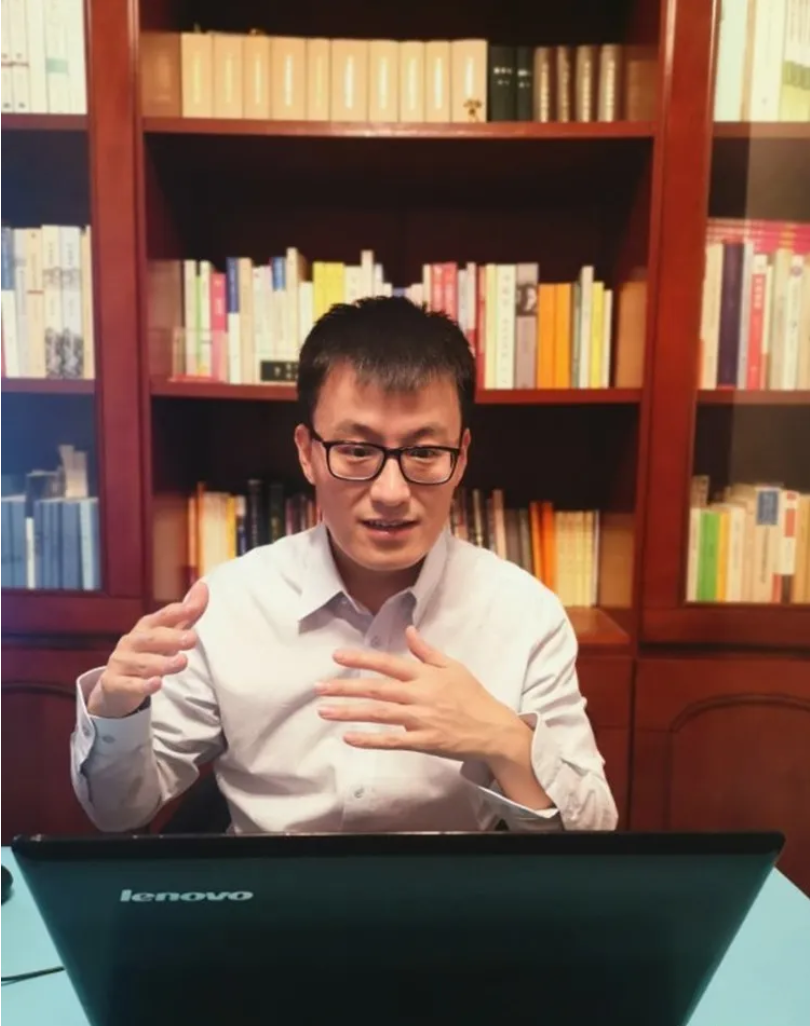 Zhang Yonggang
When it comes to on-line education, Deng Feng, a teacher of the School of Chemistry, emphasizes students' subjectivity in specialized English classes by dividing them into various groups to set questions. Every student will indulge in the fun of engaging in the processes, including discussion and solving problems. Meanwhile, they will compete with each other and provide suggestions on the team homework uploaded on the platform of Liru On-line Courses. "They will desire to do better for others' recognition, so they tend to be more careful than in an off-line class," says Mr. Deng.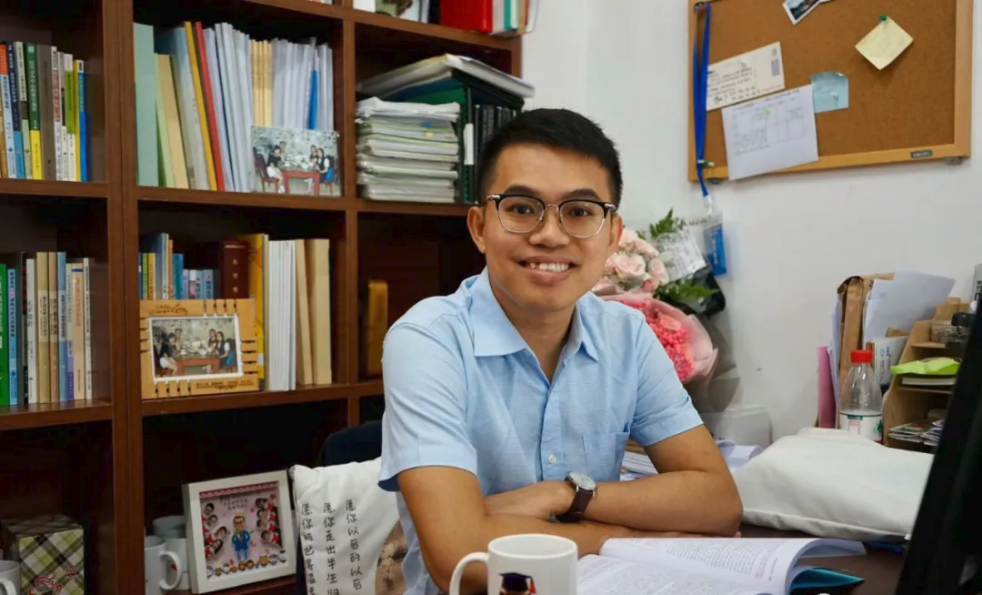 Deng Feng
For Ma Xueyi, a teacher of the School of Urban Culture, making good use of the network resources and being humorous are important to conduct on-line teaching. When he lectured on the "Introduction to digital media art" on line, he didn't focus on the knowledge in books only, but first combed the systematic knowledge of art, and then showed the interesting animation video about art history on the platform, which won the unanimous praise of the students. Besides, he often jokes about himself and shares his interesting stories of staying at home during the epidemic in or after class, which resonates with the students.
Ma Xueyi
During the quarantine, some students feel very upset and lonely at home inevitably. Considering this, Ma Xueyi also communicates with students actively in the Wechat group after class and reminds them of taking good care of themselves, which makes the relationship between teacher and students closer.
More efforts in on-line teaching
Teachers from SCNU encounter major difficulties as reported in an online survey, ranging from interaction and network and equipment problems to shortage of teaching resources. In addition to these common problems, some teachers also need to work extra hard to conduct online teaching given their own conditions.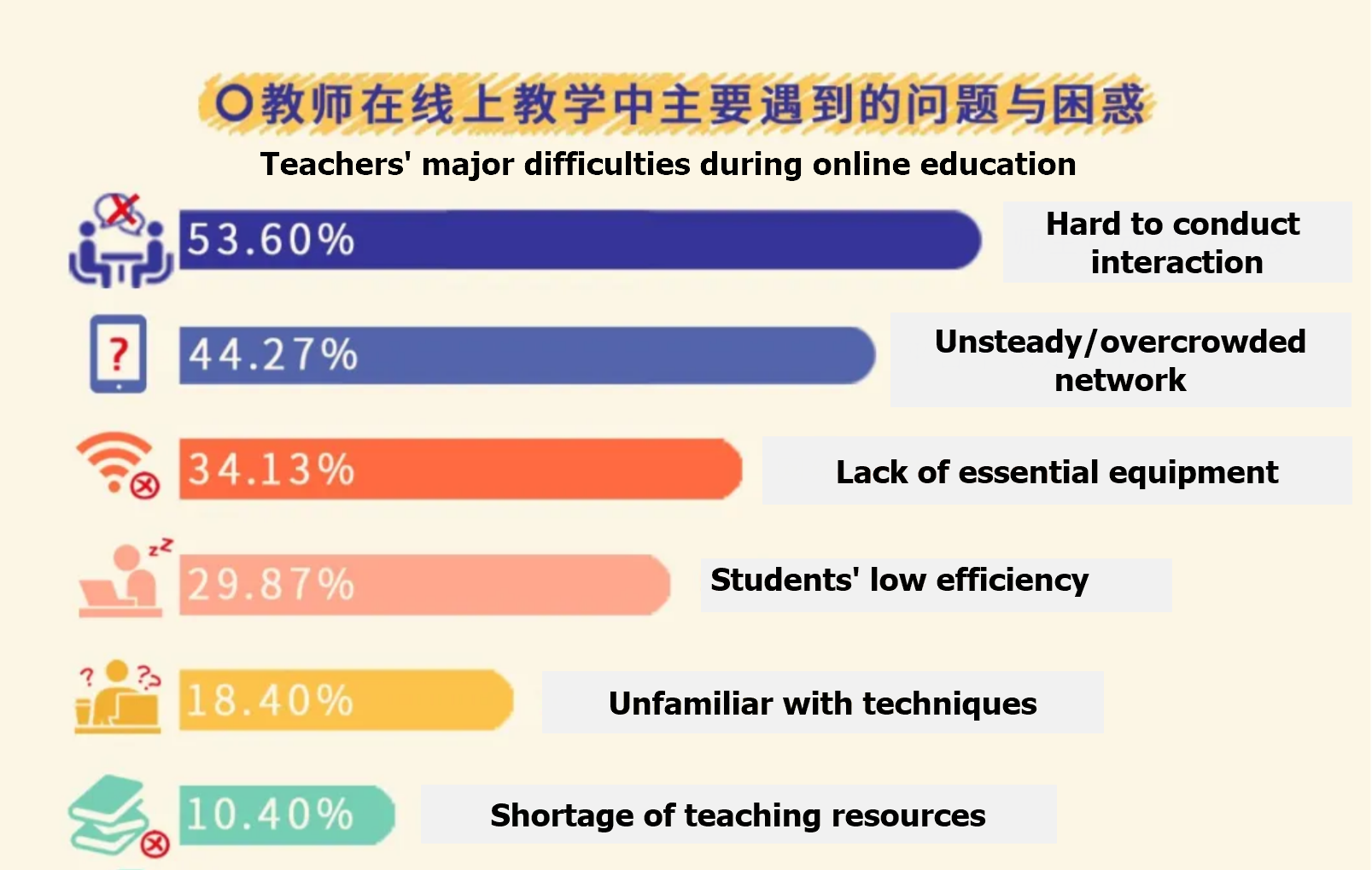 Survey shows teachers' major difficulties during online education
Time difference is a challenge for Dr. Fan Xuying from the School of Foreign Studies. She went to the UK for scientific research during the winter vacation but failed to come back on time due to the flight restrictions as a result of the epidemic. Due to time difference, she had to conduct on-line classes from London from 0:30 A.M. to 8:00 A.M. In order to provide students with a lively and wonderful class, she prepared her lessons in advance on the weekend and sometimes even late at night.
Fan Xuying
Afraid of not being able to present a perfect class, the first attempt of on-line teaching also brought great pressure to teachers. "I was too anxious to sleep the night before my first on-line class." says Huang Ling, a teacher of the School of Tourism Management, recalling her first on-line class experience. She has sought help from her colleagues, discussed teaching methods with them and familiarized herself in the use of the on-line platform.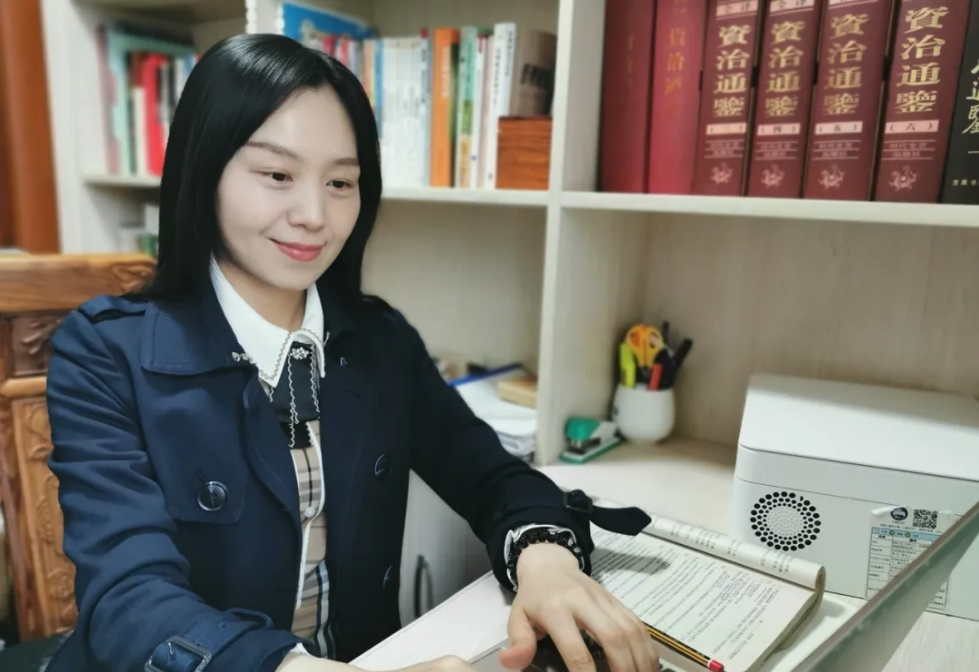 Huang Ling
As for the online teaching arrangement, all theoretical courses will be conducted on-line before school returns to normal, according to the notice from the Academic Affairs Office.
---
Translated by Qiu Lezi, Yang Yi
Proofread by Edwin Baak
Edited and reviewed by Li Jianru
What to read next: