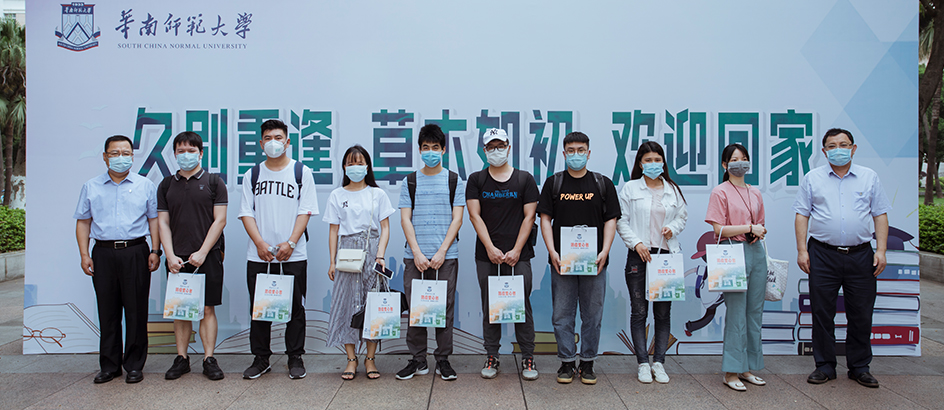 On May 20, SCNU embraced its first batch of returning students after three months of suspension of classes amid the coronavirus epidemic. In total, 149 postgraduate students are allowed to return to school this time for their research tasks and the completion of their dissertations.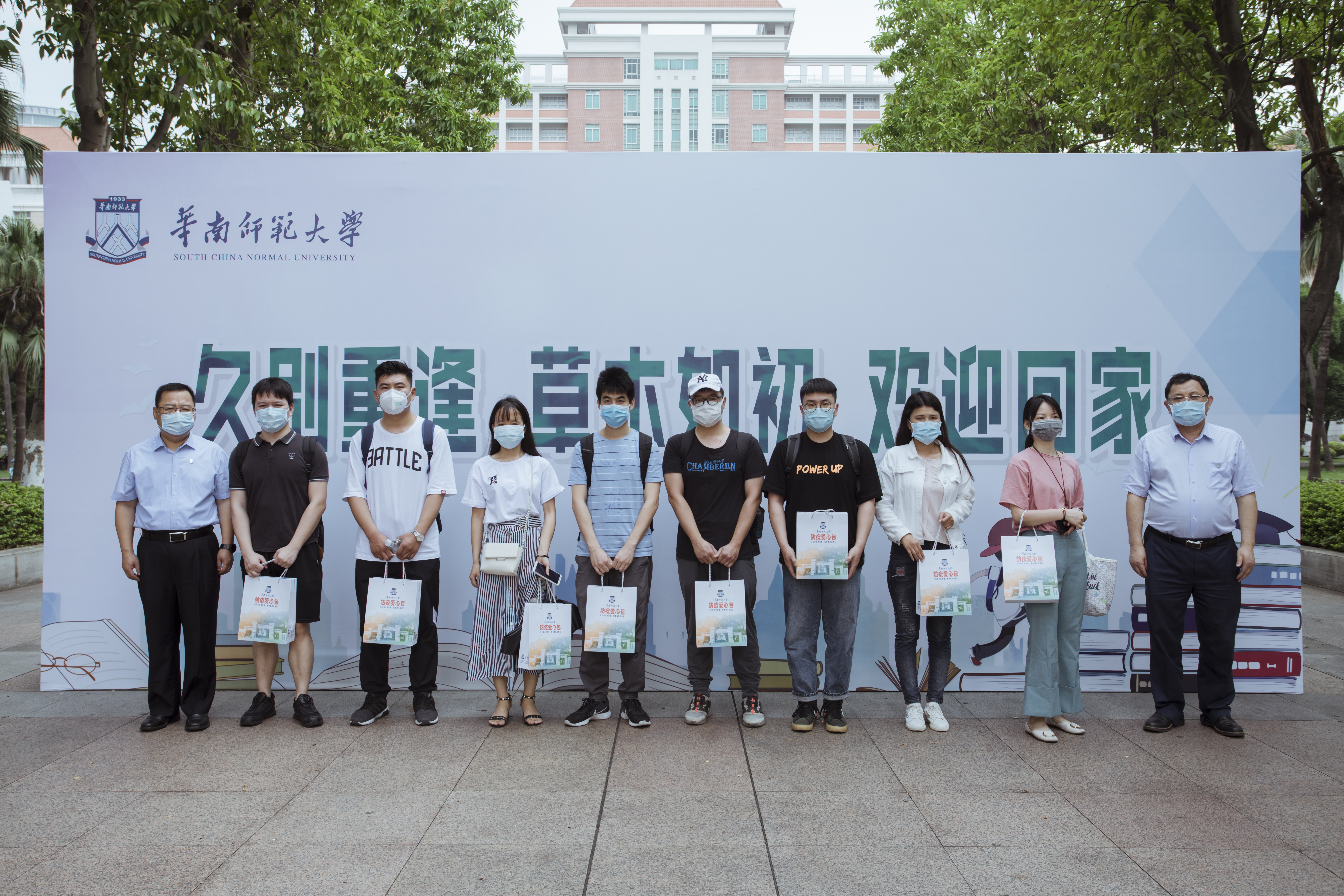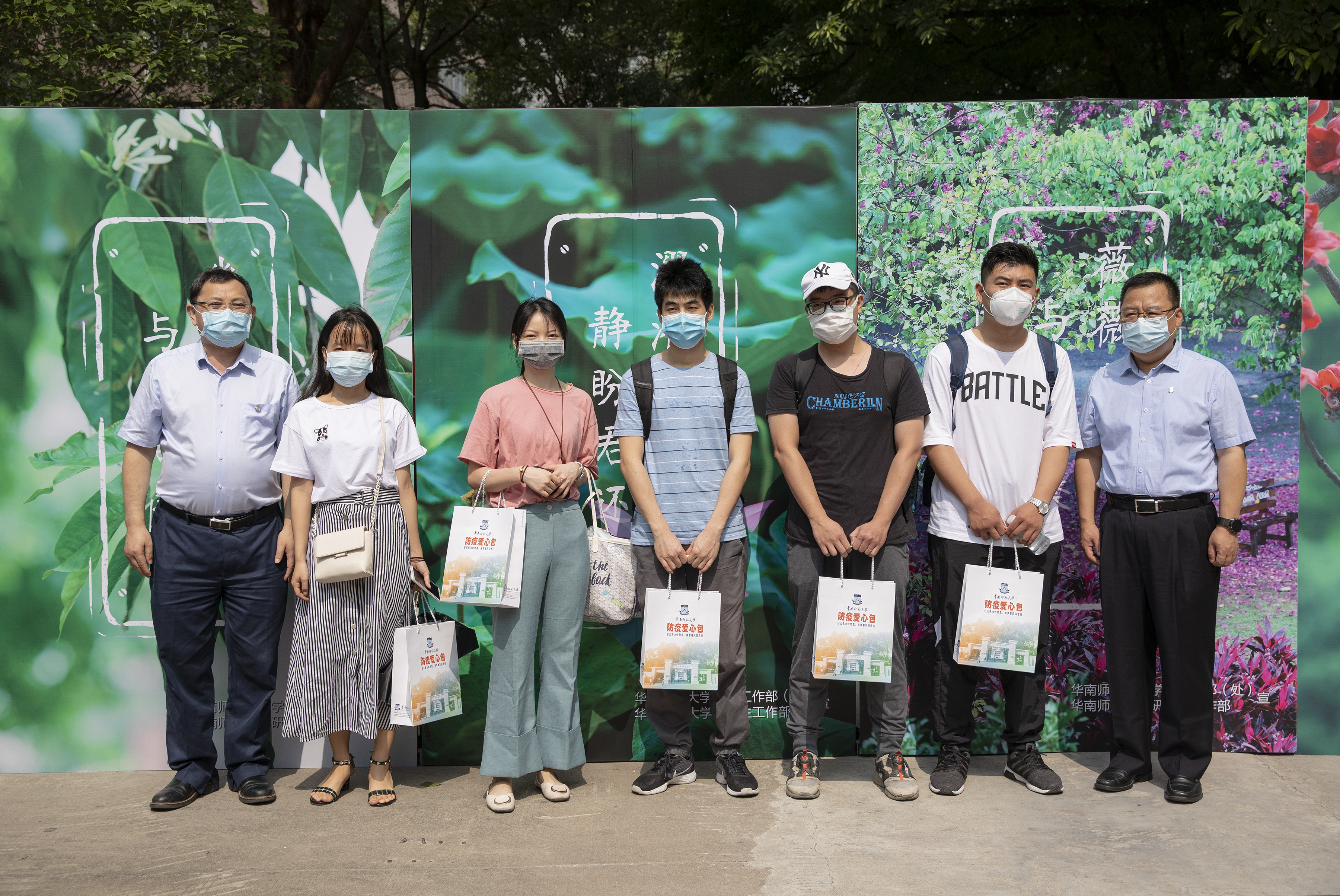 At 9 o'clock in the morning, the President of SCNU, Wang Enke, and the Secretary, Zhu Kongjun, together with other staff members, were well-prepared and waited at the registration checkpoint of the Shipai campus to welcome students back.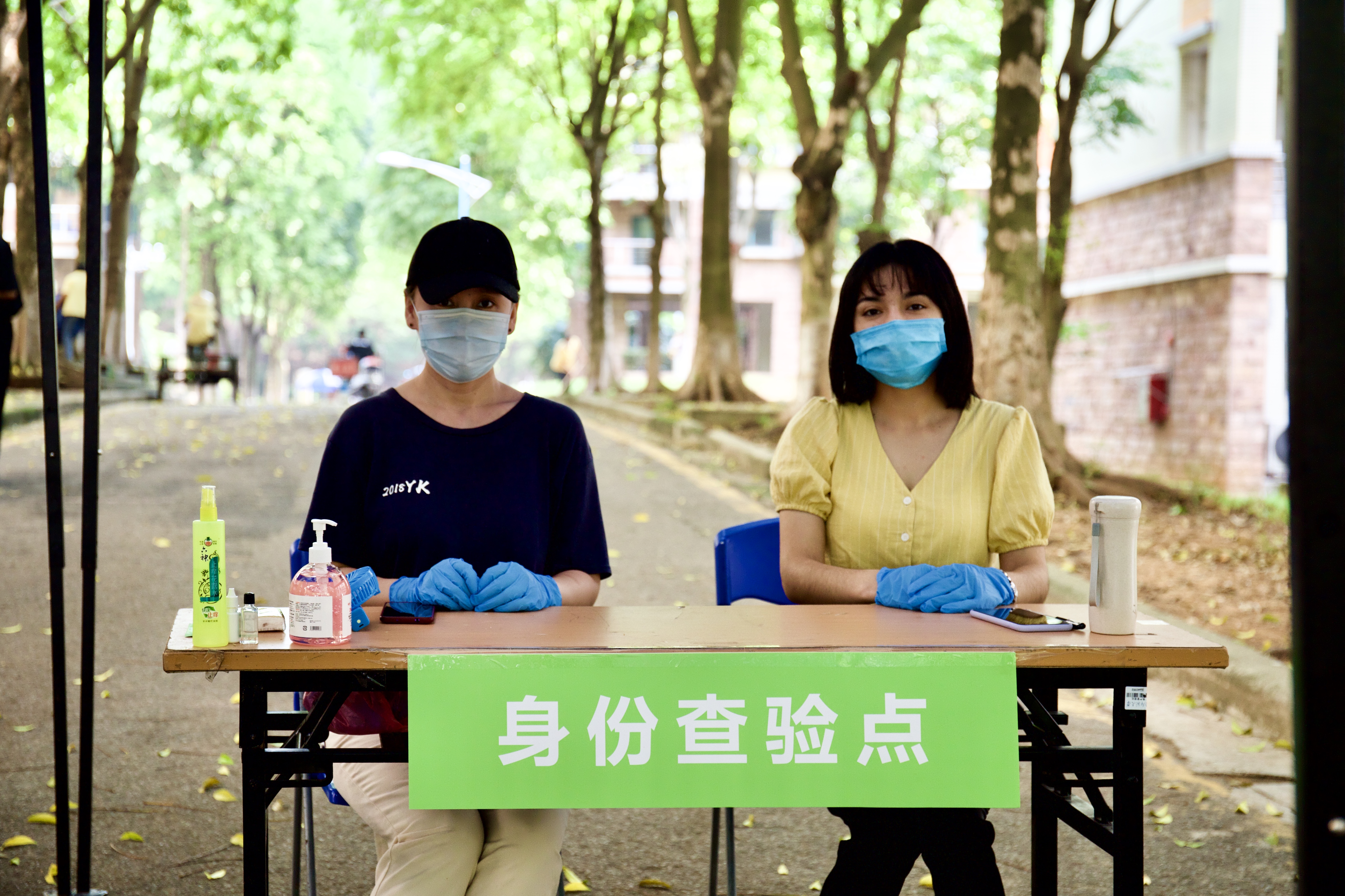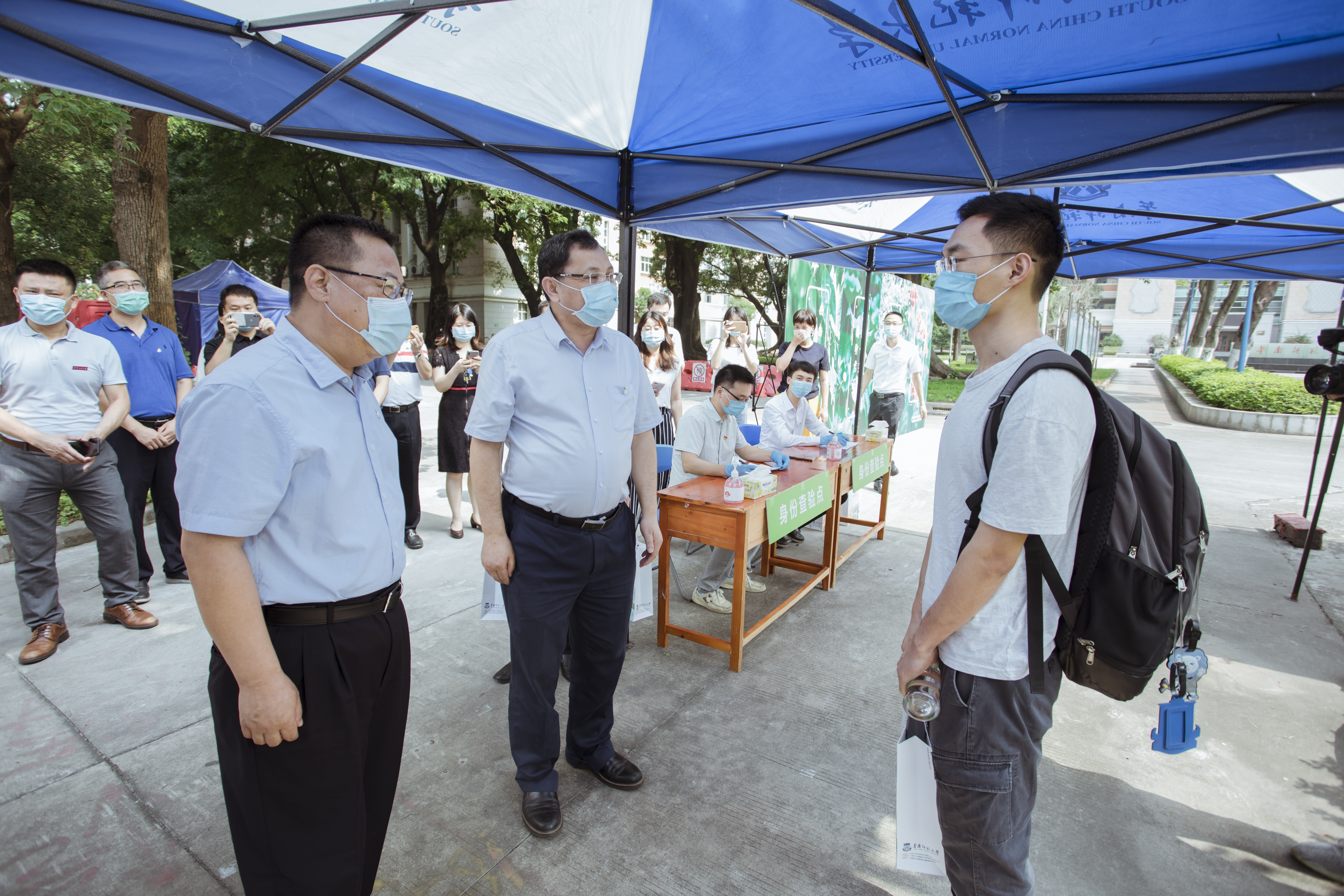 Special channels were set up at the gates of its campuses with welcoming words.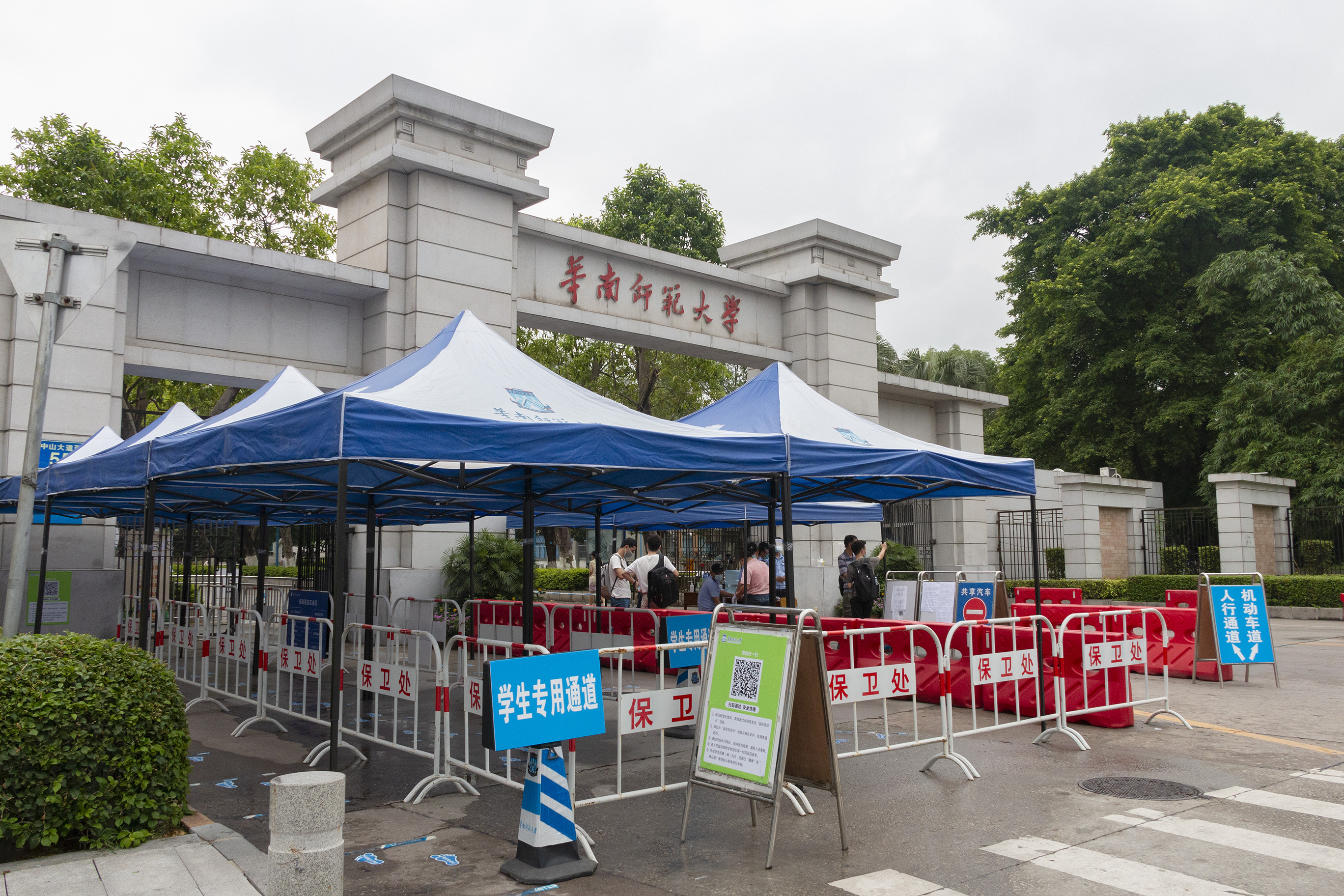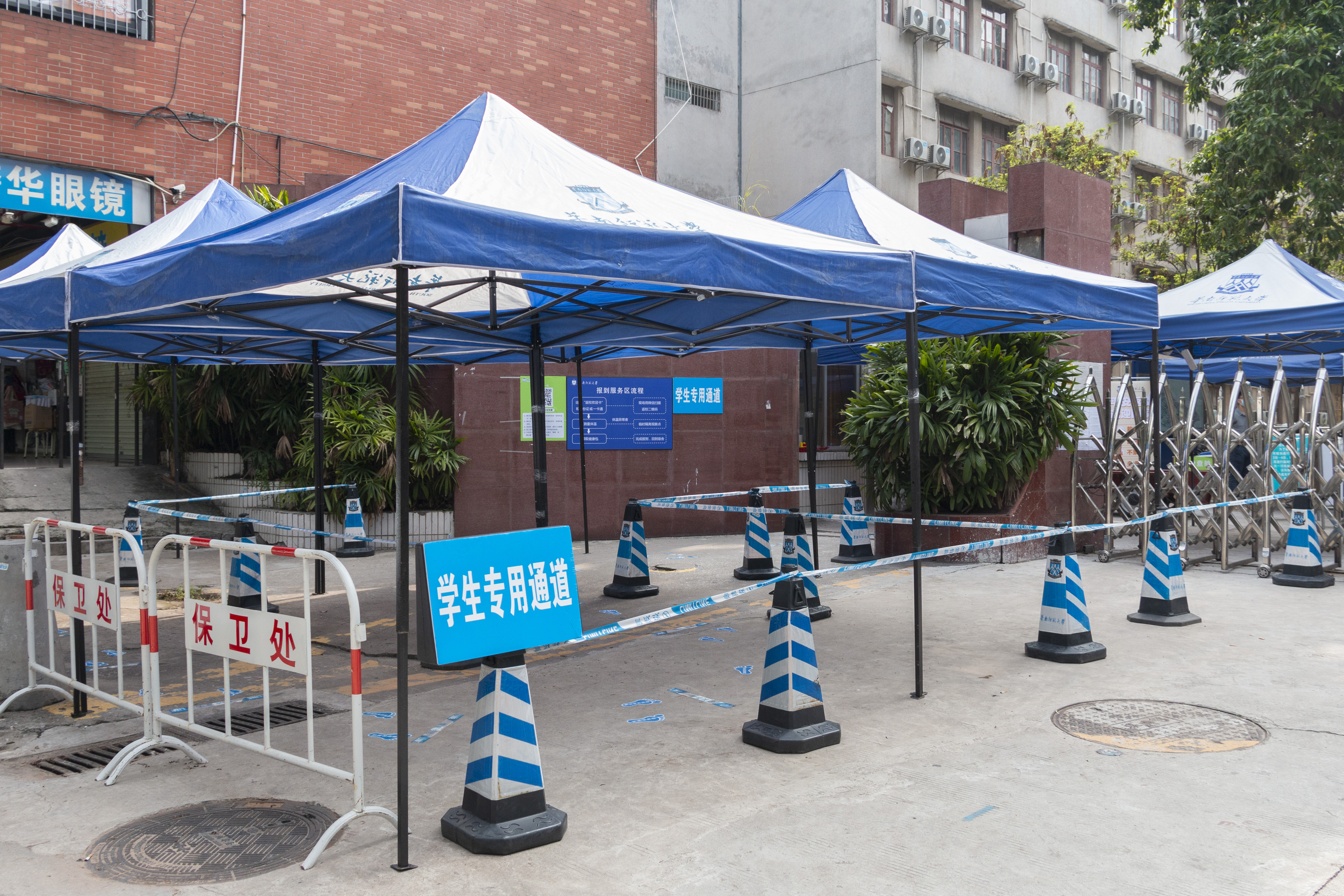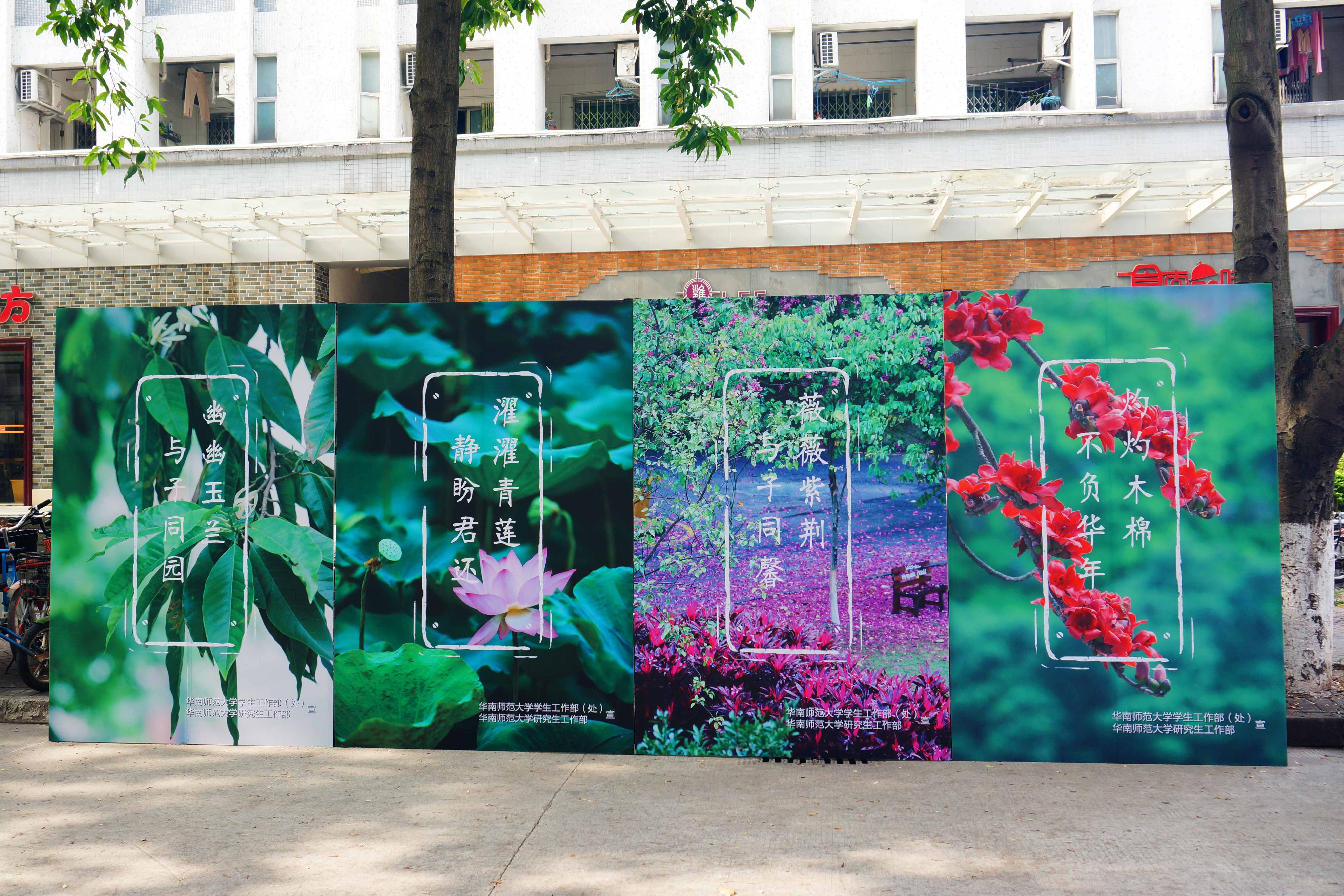 "I'm no less excited than those returning students after such a long break," said Zhu Kongjun, when asked about his feeling about the students' return. "We have taken detailed and thoughtful measures to ensure students can keep learning during the epidemic. Also, we rolled out stringent precautions to guarantee students' health and safety after school resumption. We hope the returning students can follow the school's rules and regulations and concentrate on their study."
Secretary of SCNU Zhu Kongjun
Wang Enke echoed Zhu's views, saying that students should cherish their time at school and study harder as all staff members have made great efforts to provide students with a good and safe learning environment. Meanwhile, he urged non-graduating students to take good care of themselves, and continue to take on-line courses and make progress in their study.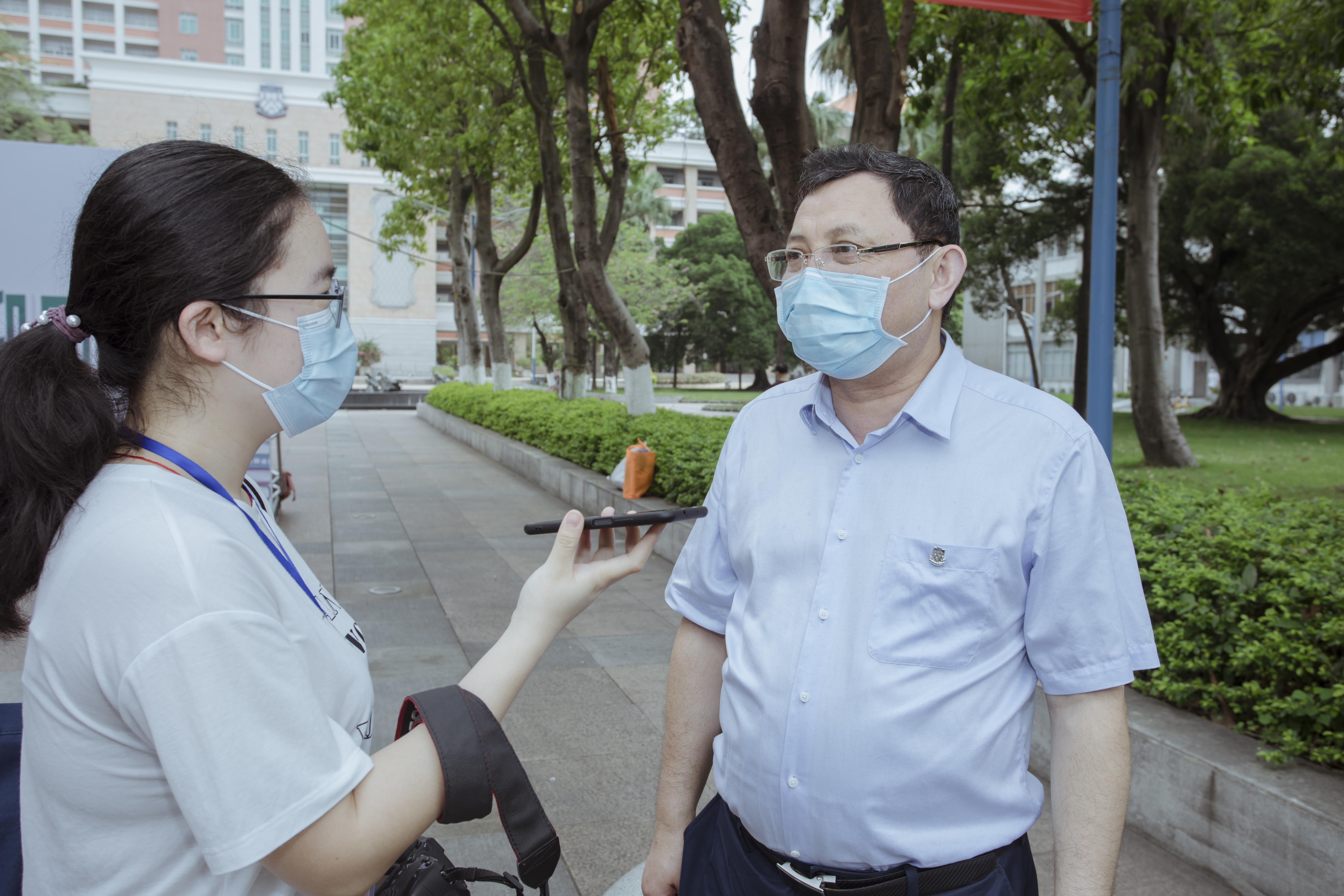 President of SCNU Wang Enke
Before entering the school, students had to show their welcome-to-return code, identity card and student ID card for verification. After their personal information was confirmed, they then had their temperature checked with an infrared sensor and registered.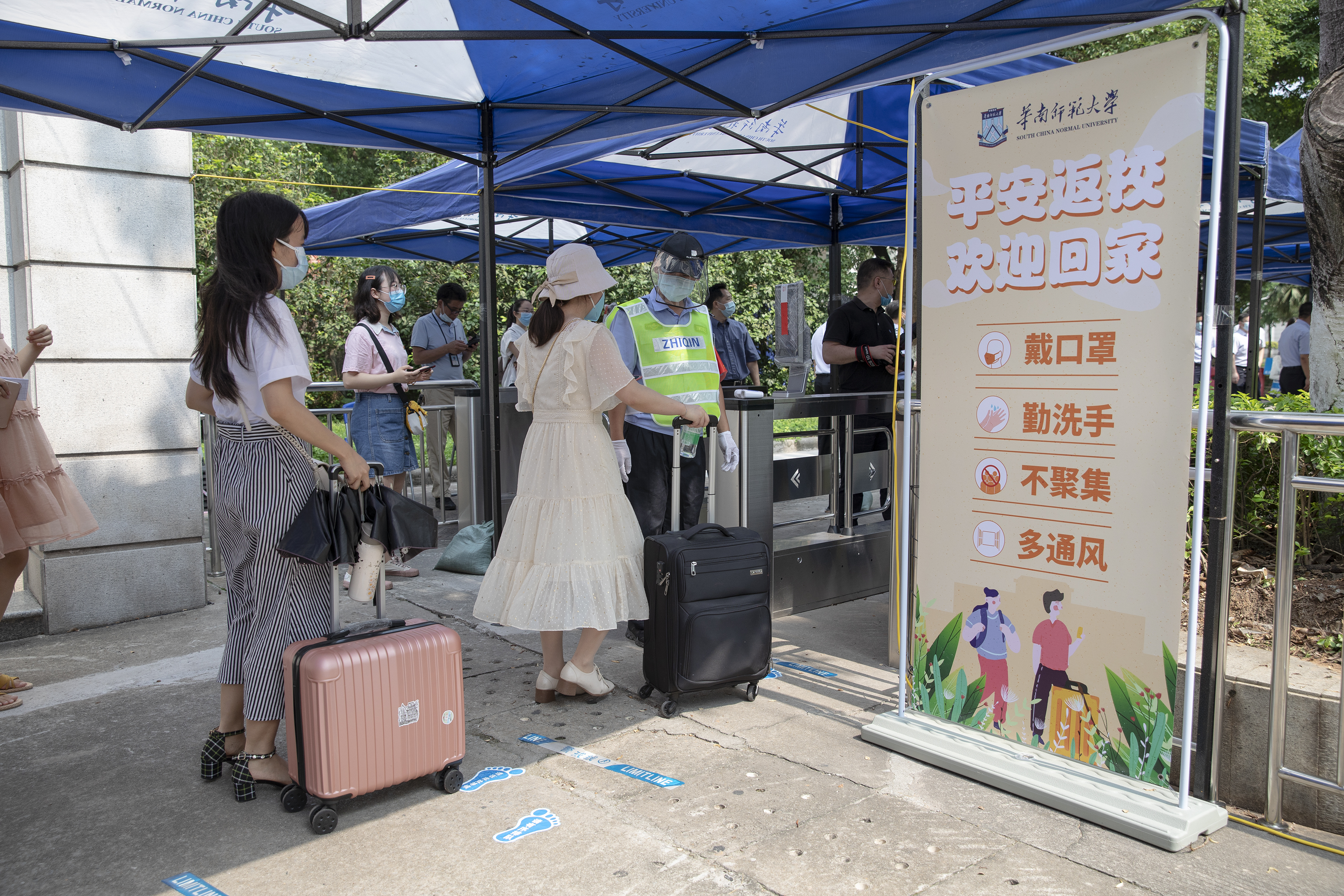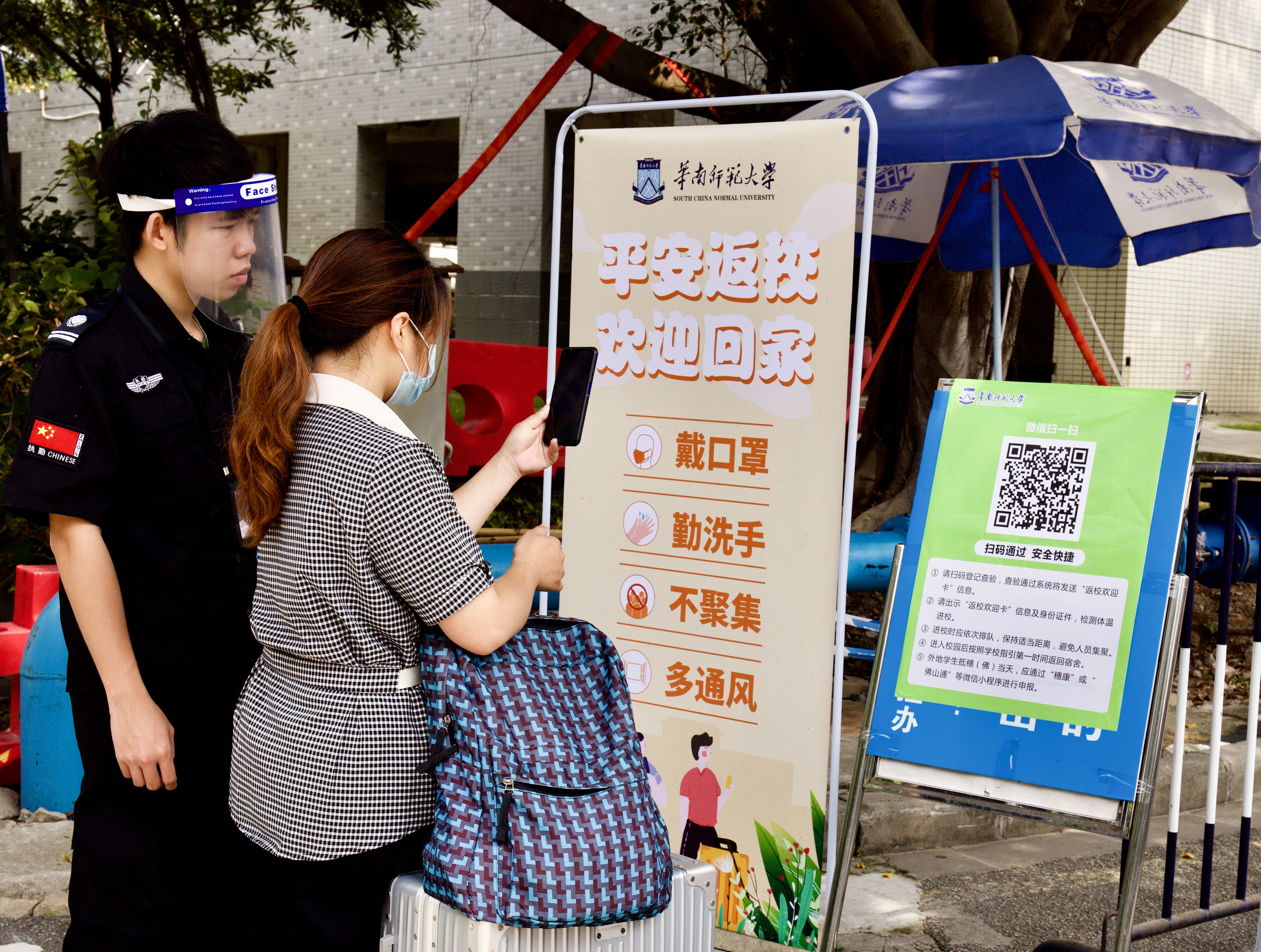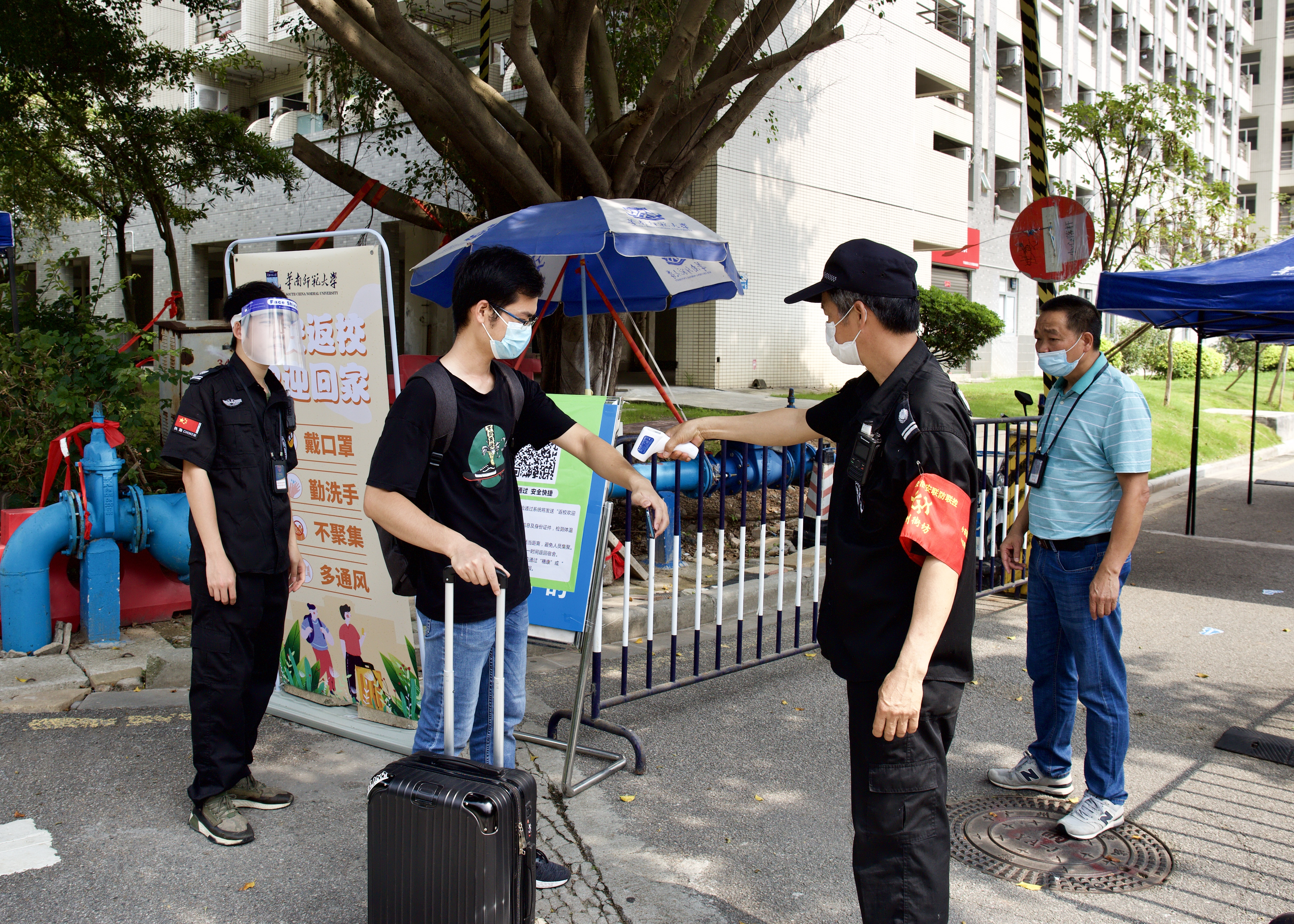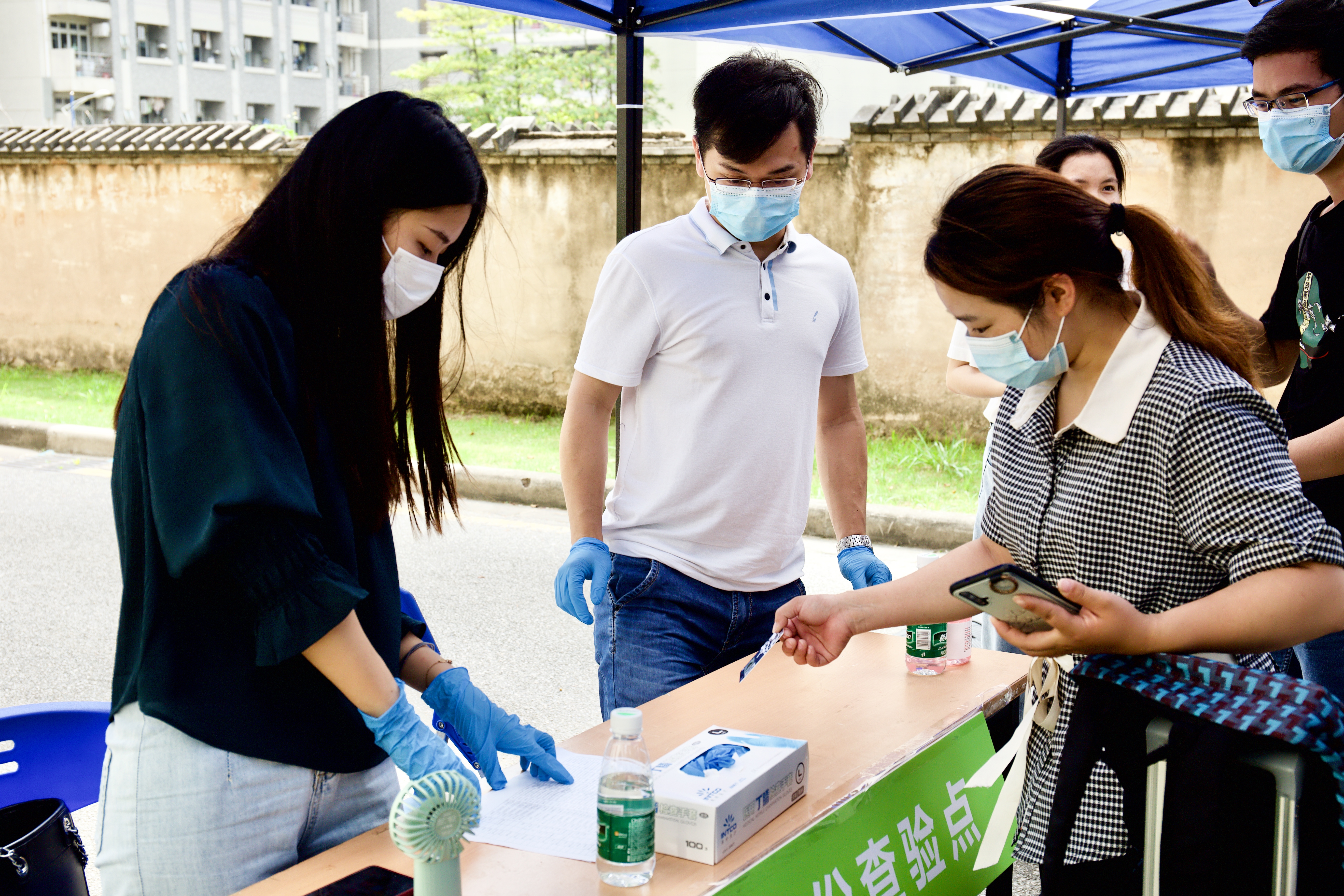 Further checkups were also required before they go to dorms. Anyone with a temperature higher than 37.3 ℃ would be escorted to a temporary checkpoint, before being sent to a nearby hospital.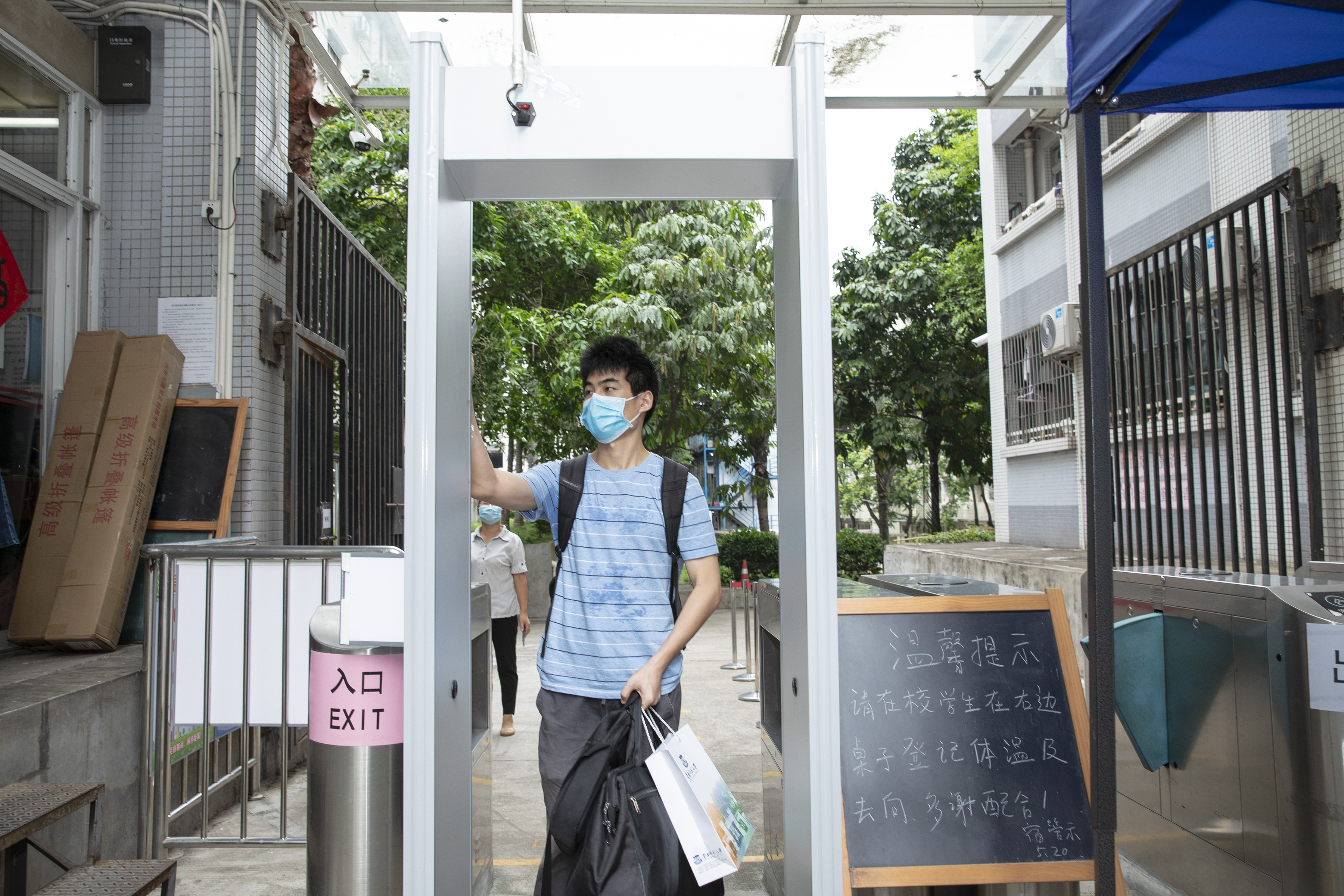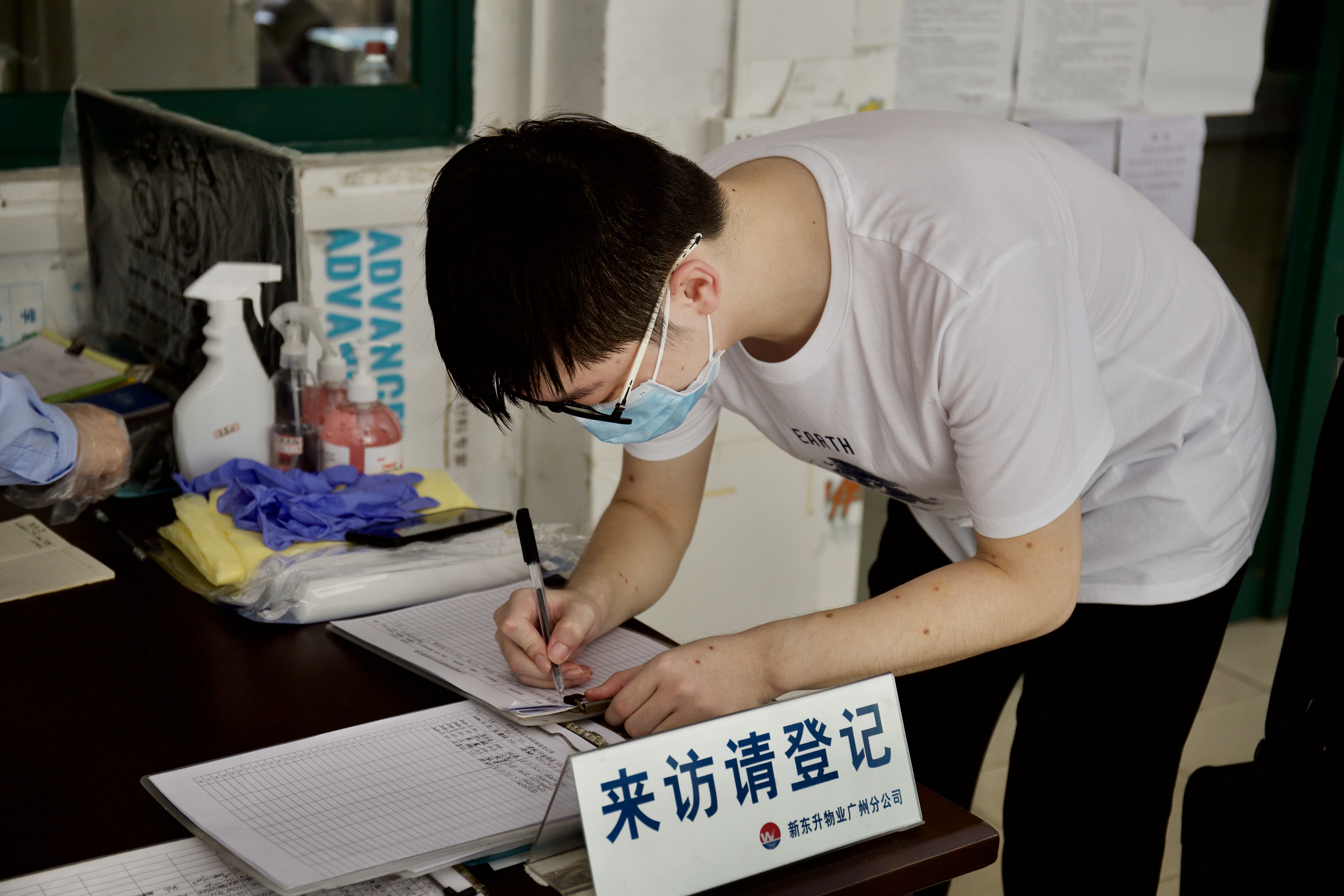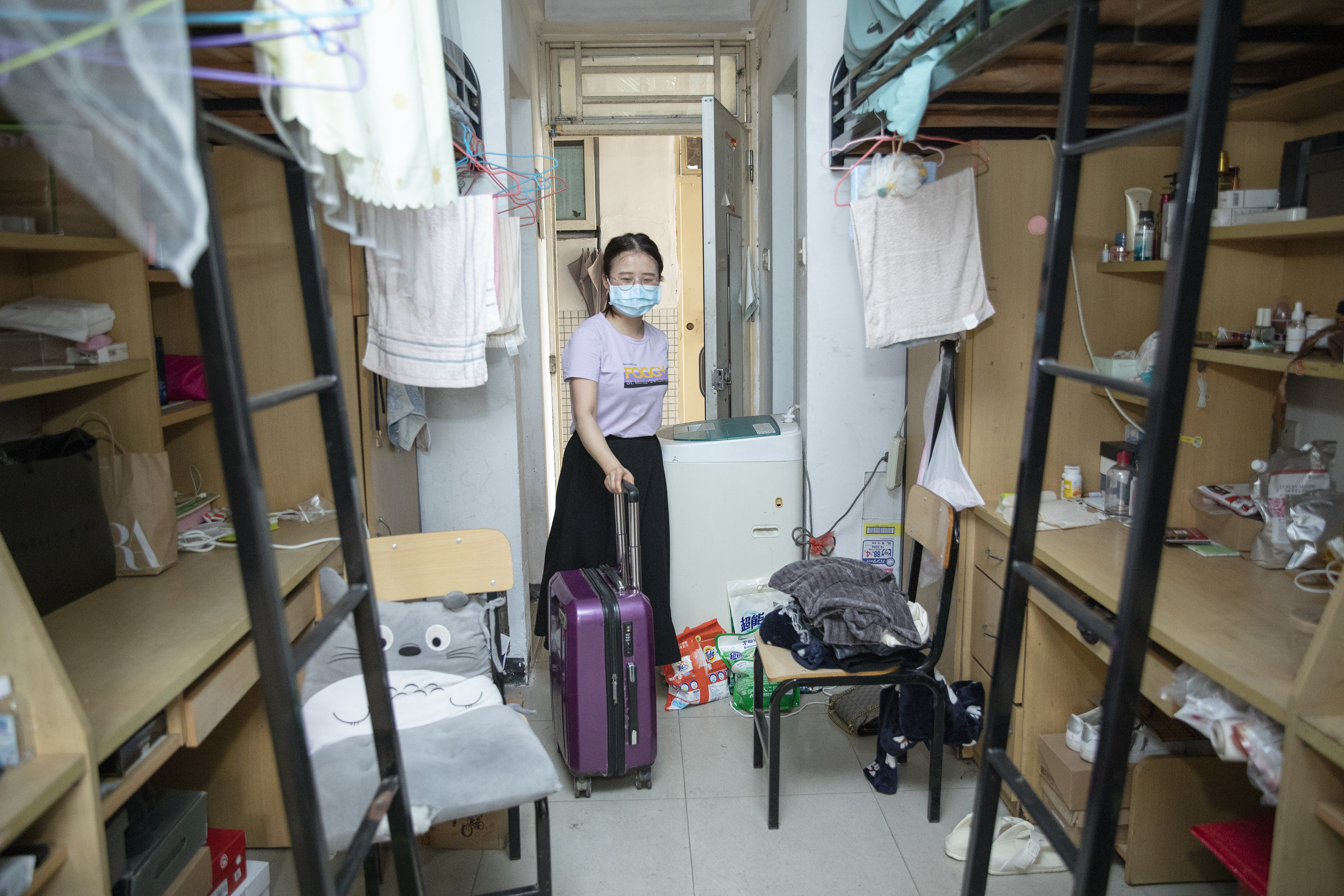 Each student was given a package which contained 10 face masks, hand sanitizer, and 6 cartons of milk.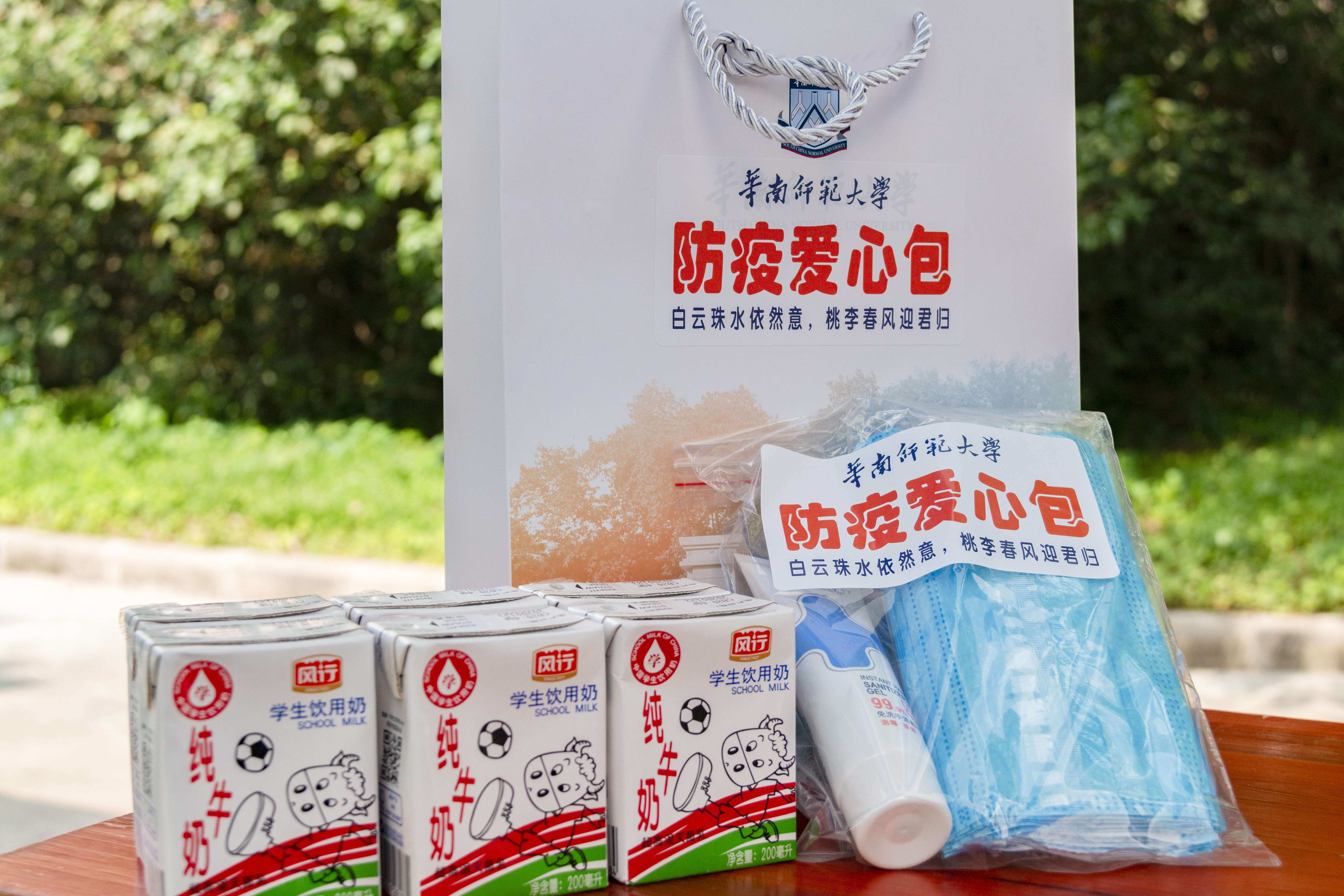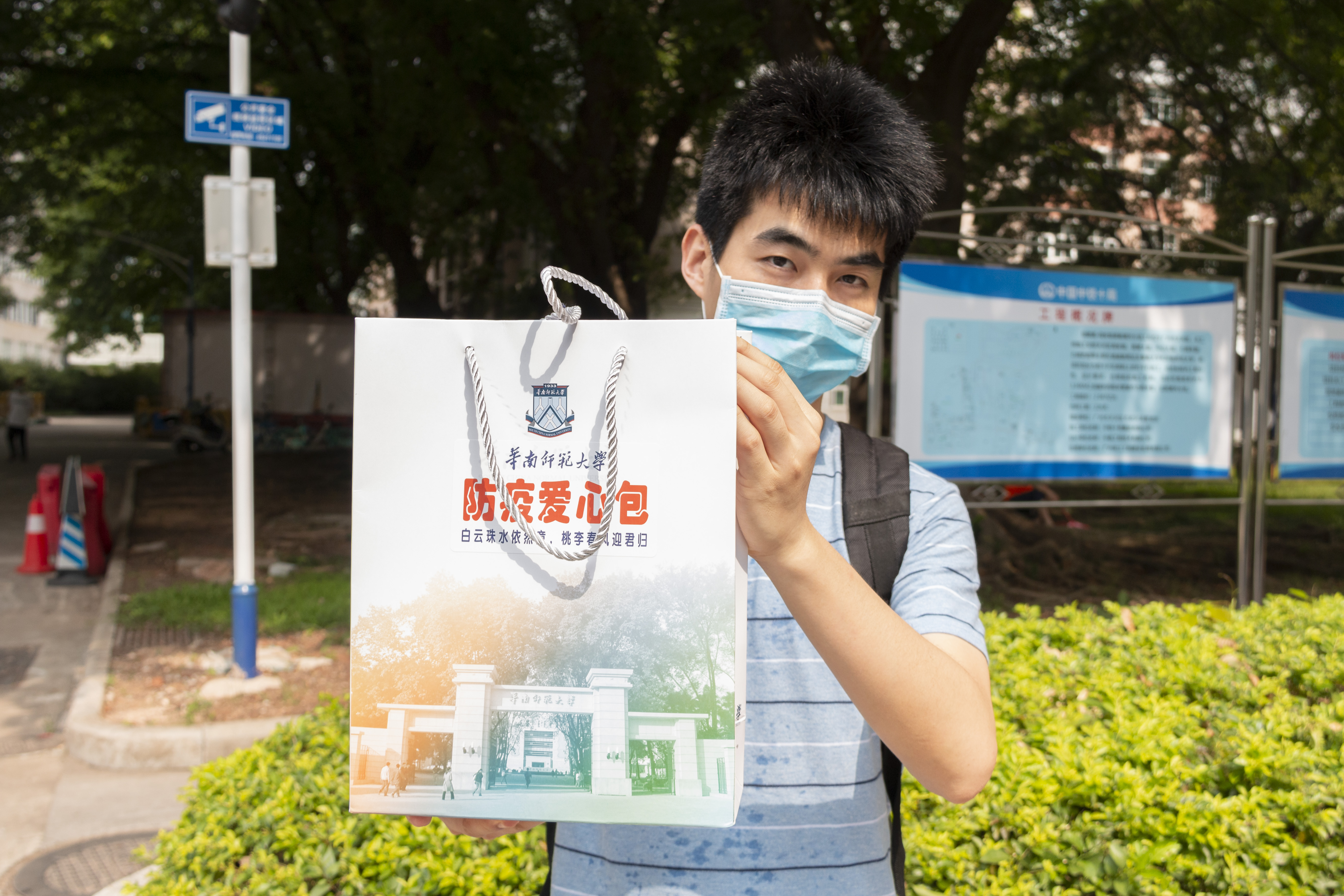 To students' surprise, they also received a delicate flower from their dorm keepers on that day, who extended a warm welcome to them coming back home.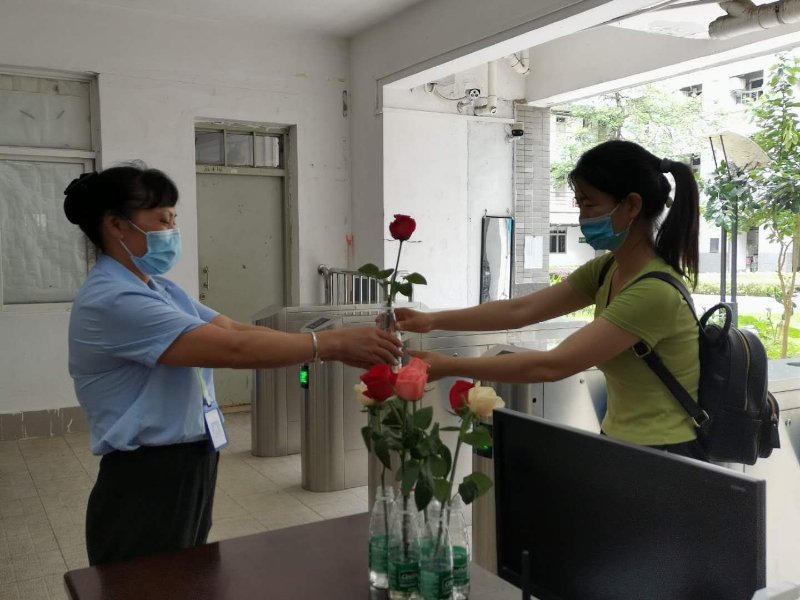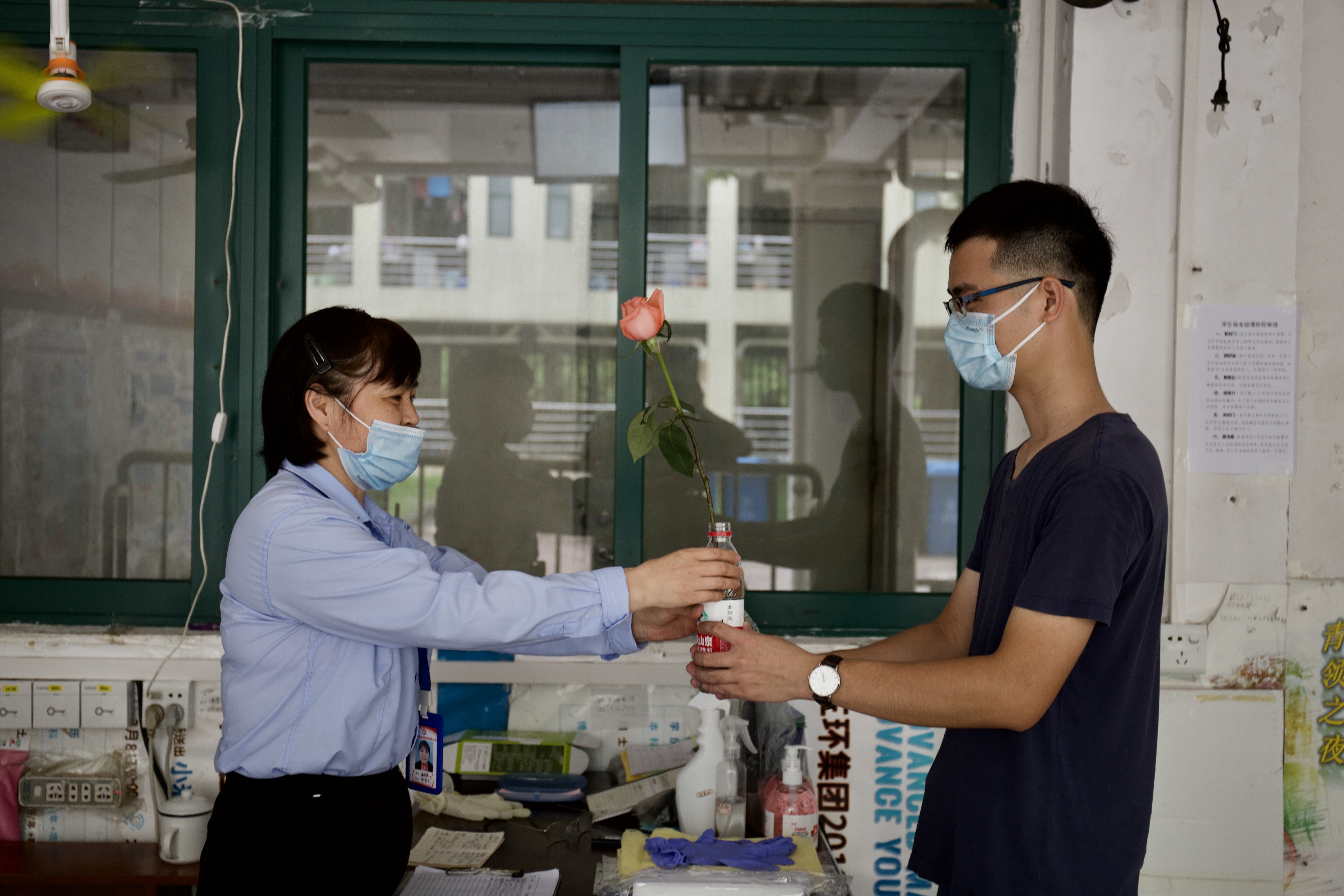 Meng Lingxue from the School of Life Science said she was very excited to be the first to return school. "The faculty informed us in advance of matters concerning how to return school, how to register, take meals, etc., and asked us to stay vigilant throughout the epidemic," she said. She has come back to school to have face-to-face discussions about her research project with her supervisor.
"We have 55 students coming back to the campus in this batch, the most among all the schools," said Zhang Yong, a teacher from School of Life Science. "We will check students' dorms later in the evening to see if they are all safely back."
Zhang Yong from School of Life Science
Zhang Wenjia from the Institute of Biophotonics felt touched at seeing many school leaders welcome them in person after a long trip by train."Things were already properly arranged, I can't wait to strike up a conversation with my dear lab mates."
Similarly, Zhou Yuquan from the Institute for Brain Research and Rehabilitation said the school has been considerate and thoughtful in coping with the outbreak. "I miss my life at SCNU. I hope everything will back on track again!" said Zheng Senning from the School of Psychology.
Students are allowed to return to school in batches from May to July, according to the school's WeChat account. Students need to apply on line and submit related materials in advance before their return, explaining the reason for their return, detailing their itinerary, and their current health condition. Once students are allowed to return, they will need to follow a series of screening measures to ensure safety.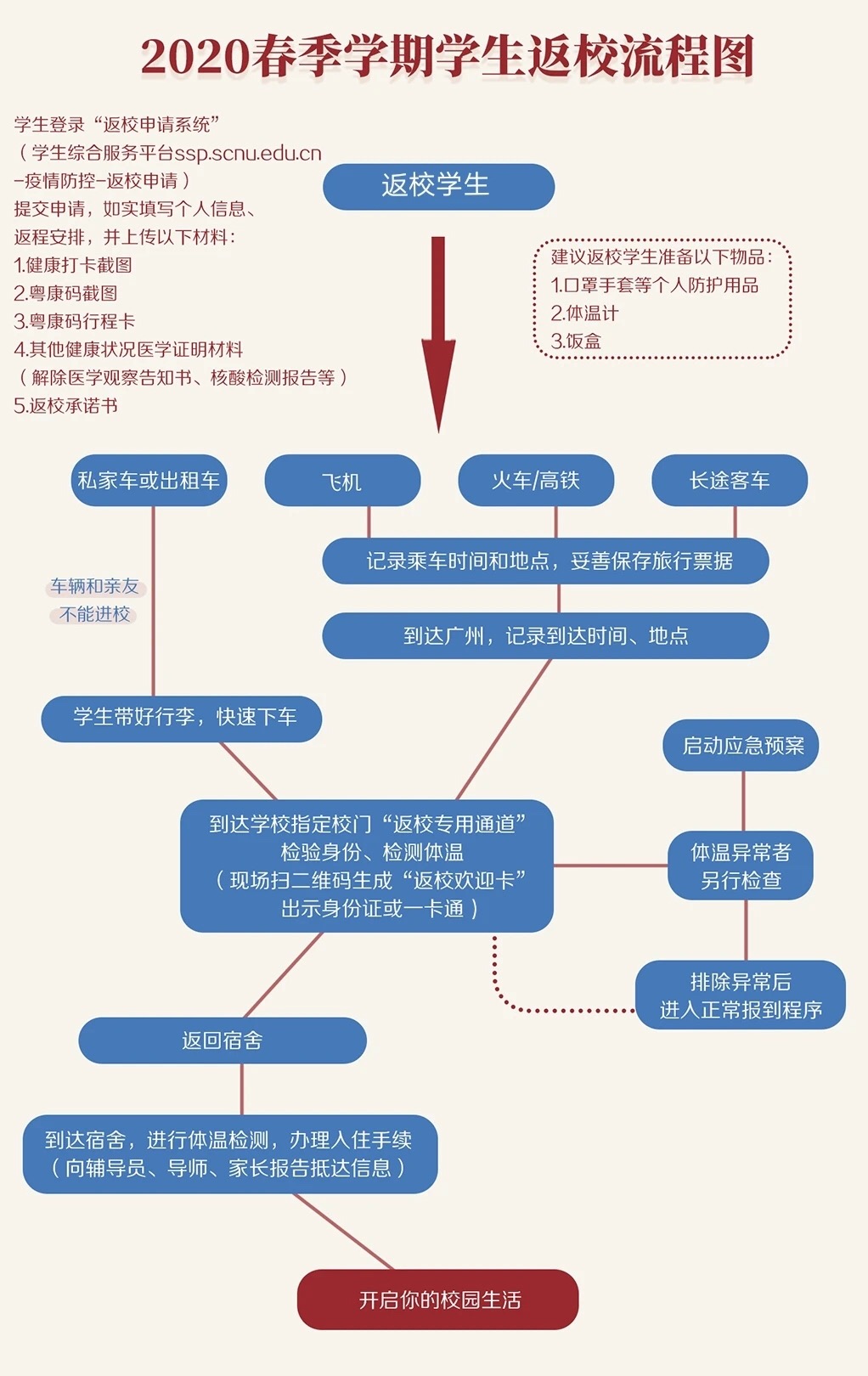 Stringent precautions
To safeguard students' health and safety, SCNU has organized several rehearsals to ensure smooth operation of its work before students return to school. Throughout the process, strict and detailed measures have been adopted.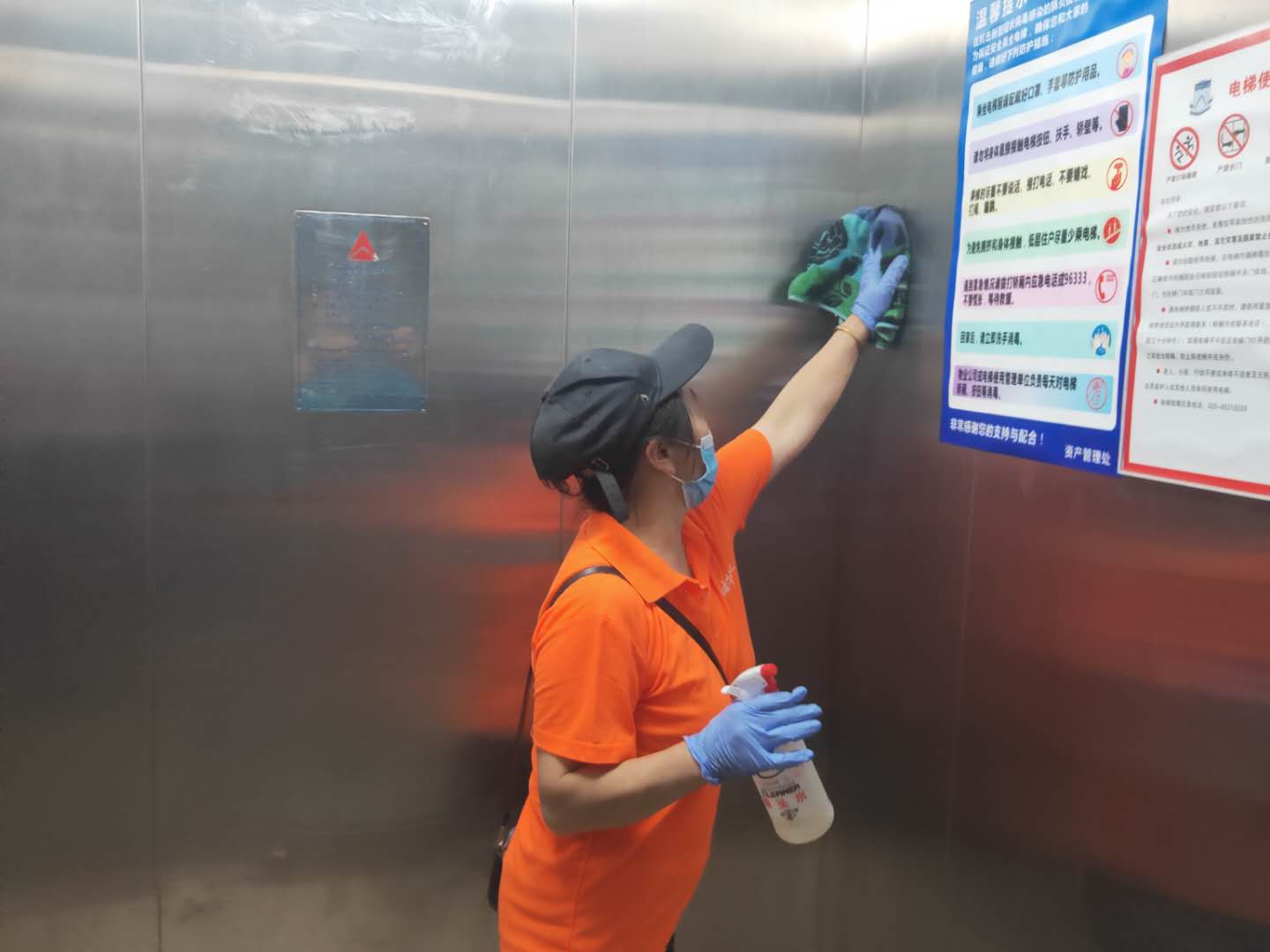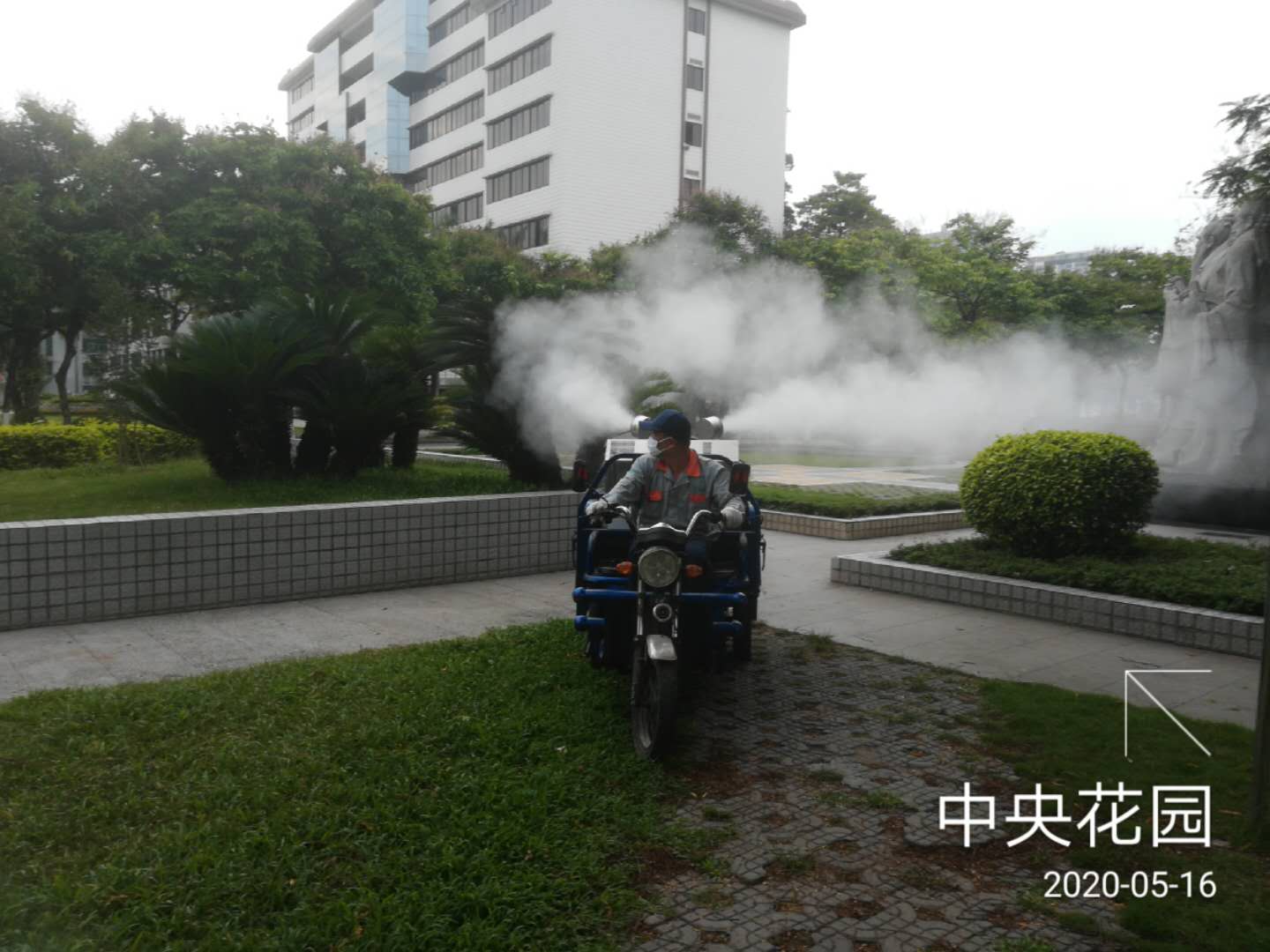 Dorms have all been ventilated and thoroughly disinfected, and will keep being cleaned after students move in. Every dorm building has infrared scanners and hand sanitizers. Students who enter or leave the dormitory need to register, disinfect and have their temperature checked. Other services like hot water supply and garbage cleaning will be provided on a regular basis.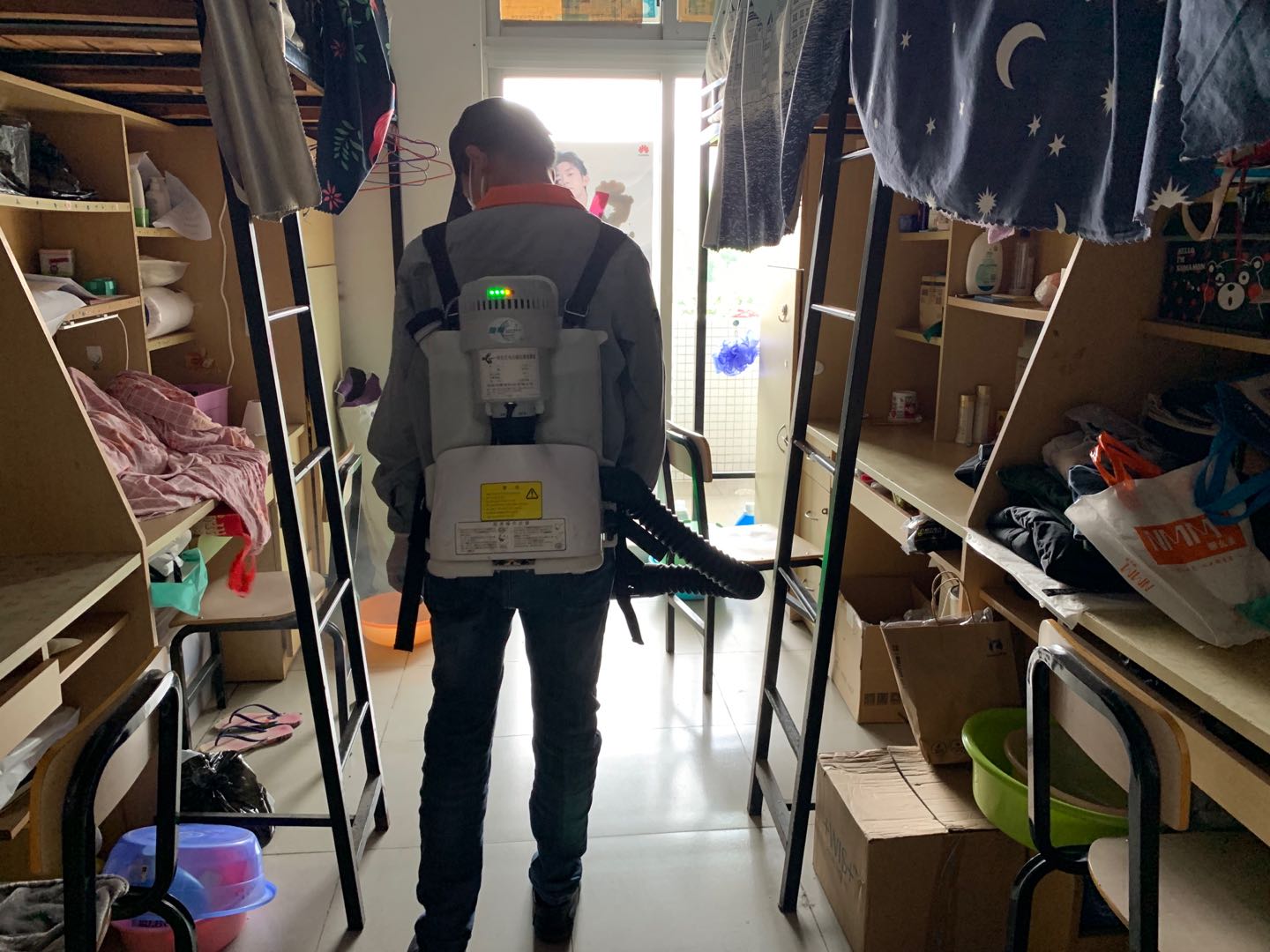 Packed meals are offered at canteens. All dining areas and kitchens are being carefully disinfected three times a day. Staff are required wear face masks and wash hands before delivering food. Meanwhile, students are advised to wash hands regularly, wear face masks, and practise social distancing at the canteen.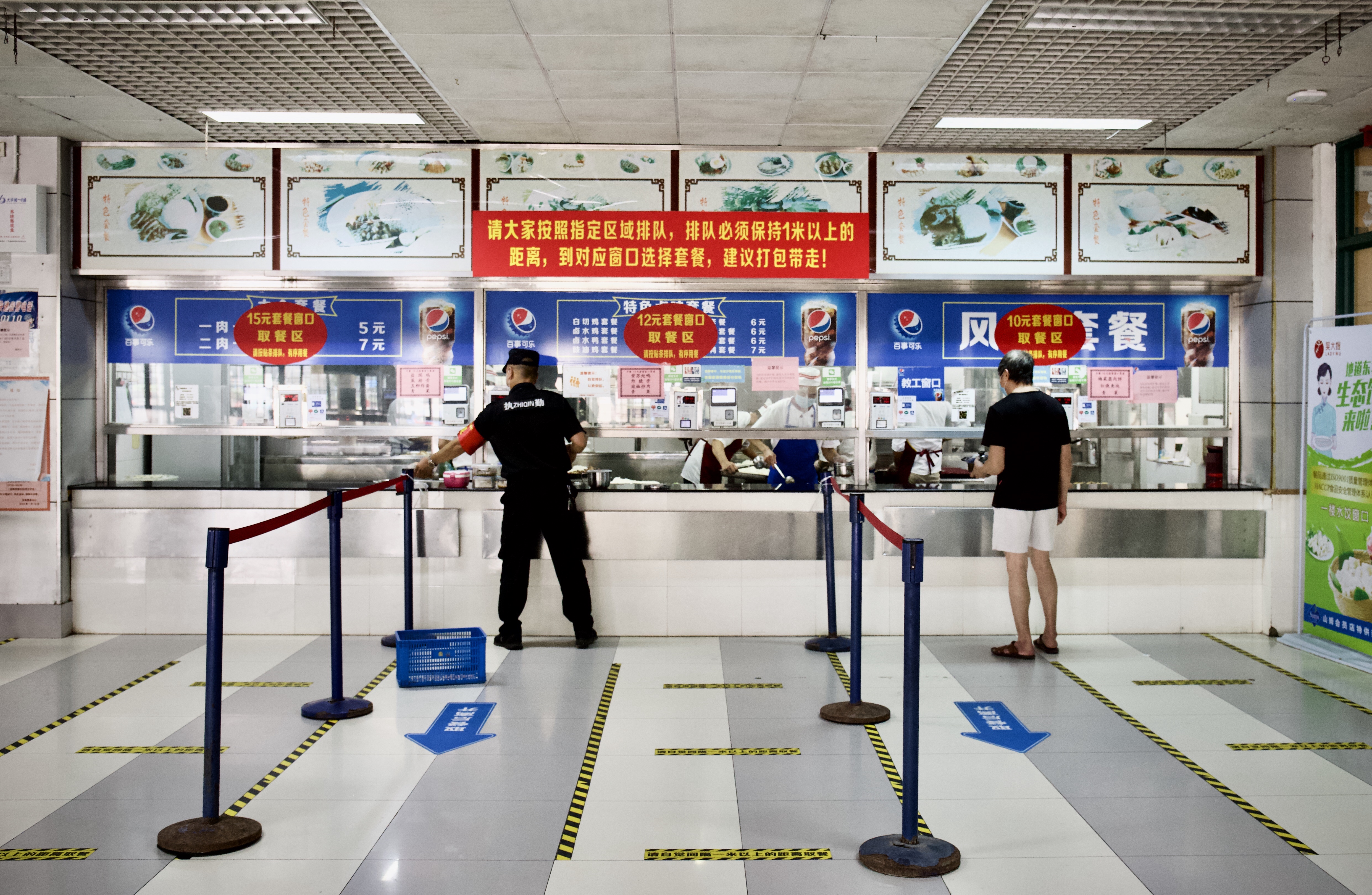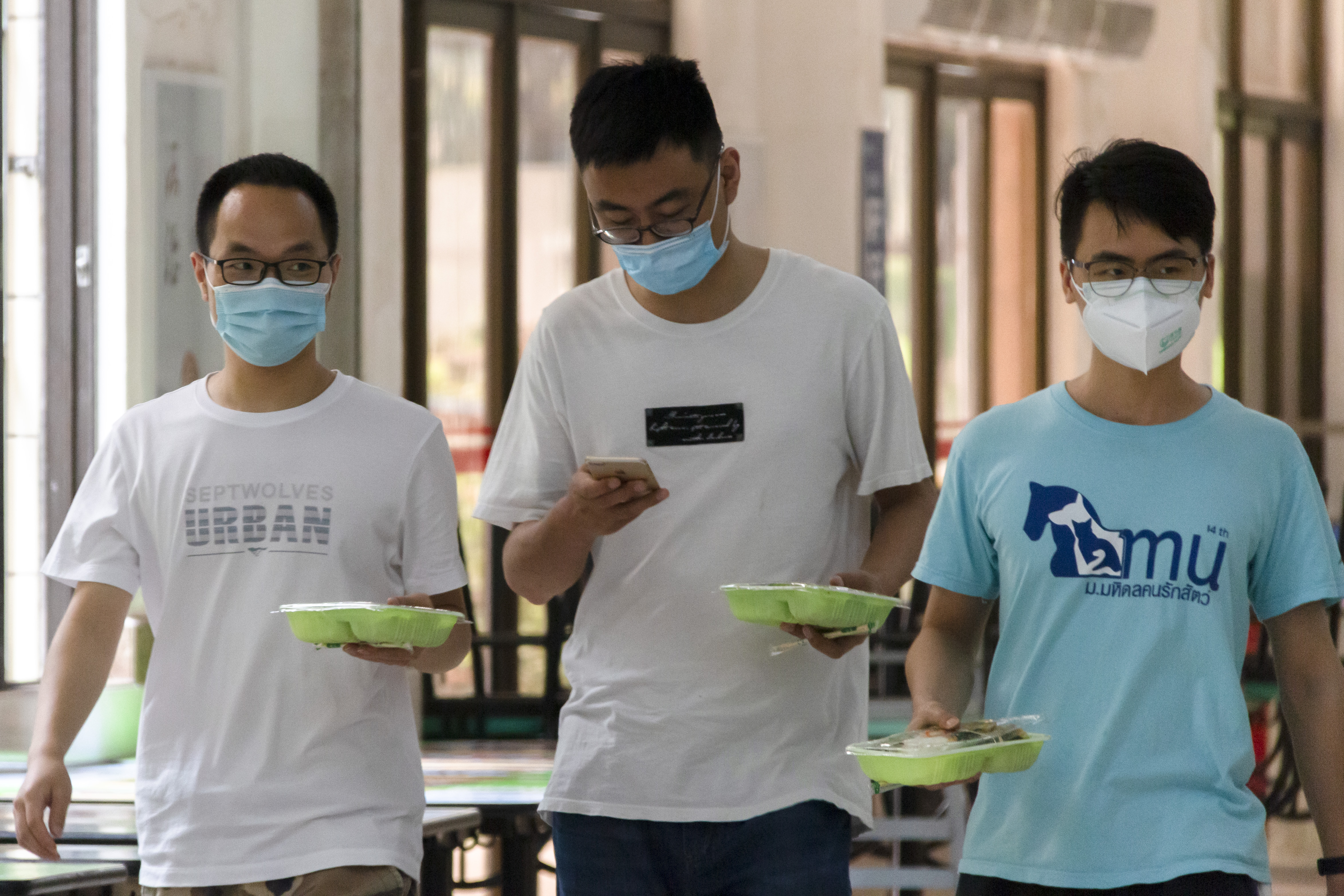 The library has been open since May 20, but reservations are required. All students need to make an appointment, have their temperature measured before entering the building and wear a face mask at all times. To minimize the risks, only reading areas where the air is well circulated are now accessible.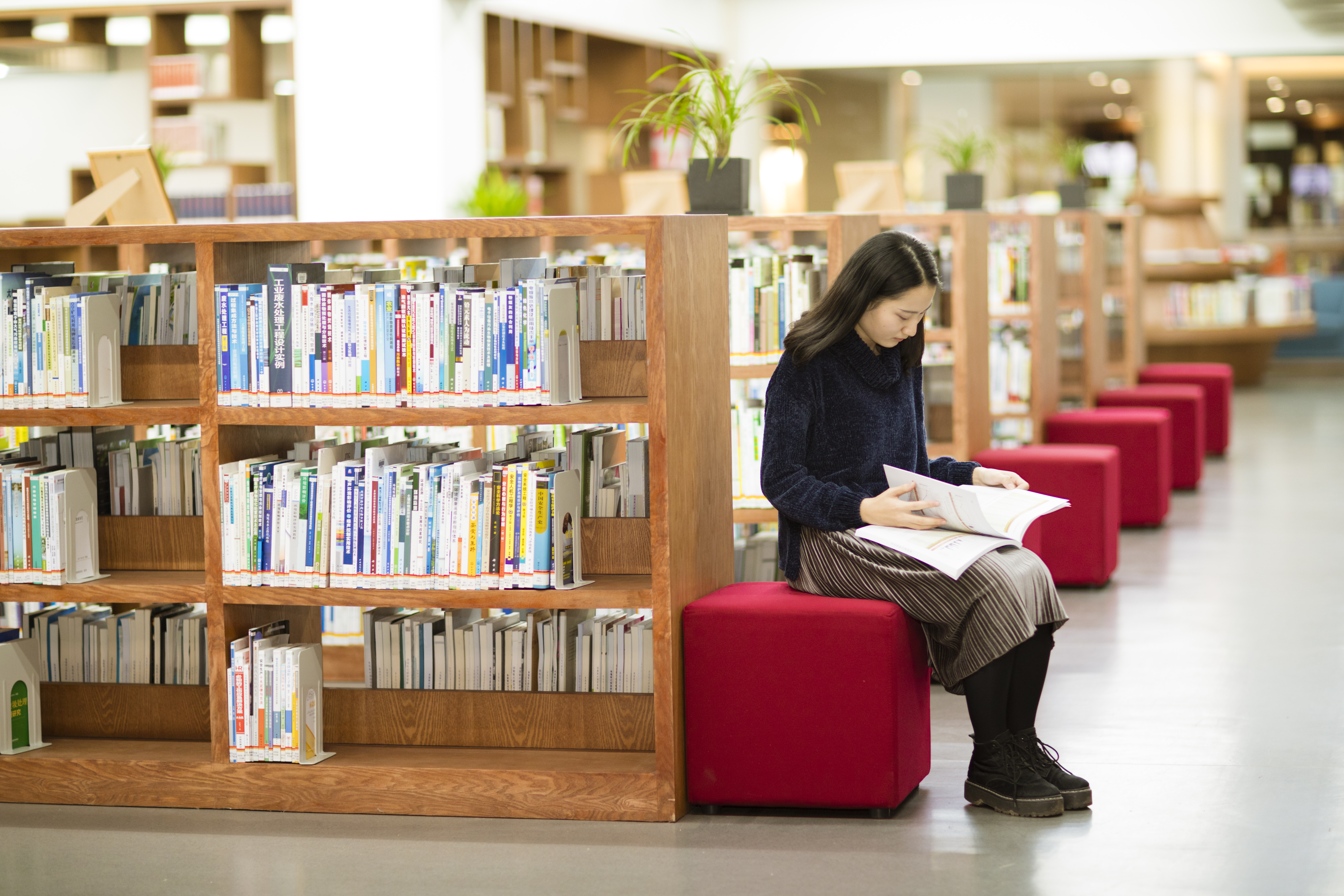 ---
Transedited by Ma Kaiyu
Proofread by Edwin Baak
Edited and reviewed by Li Jianru
What to read next: