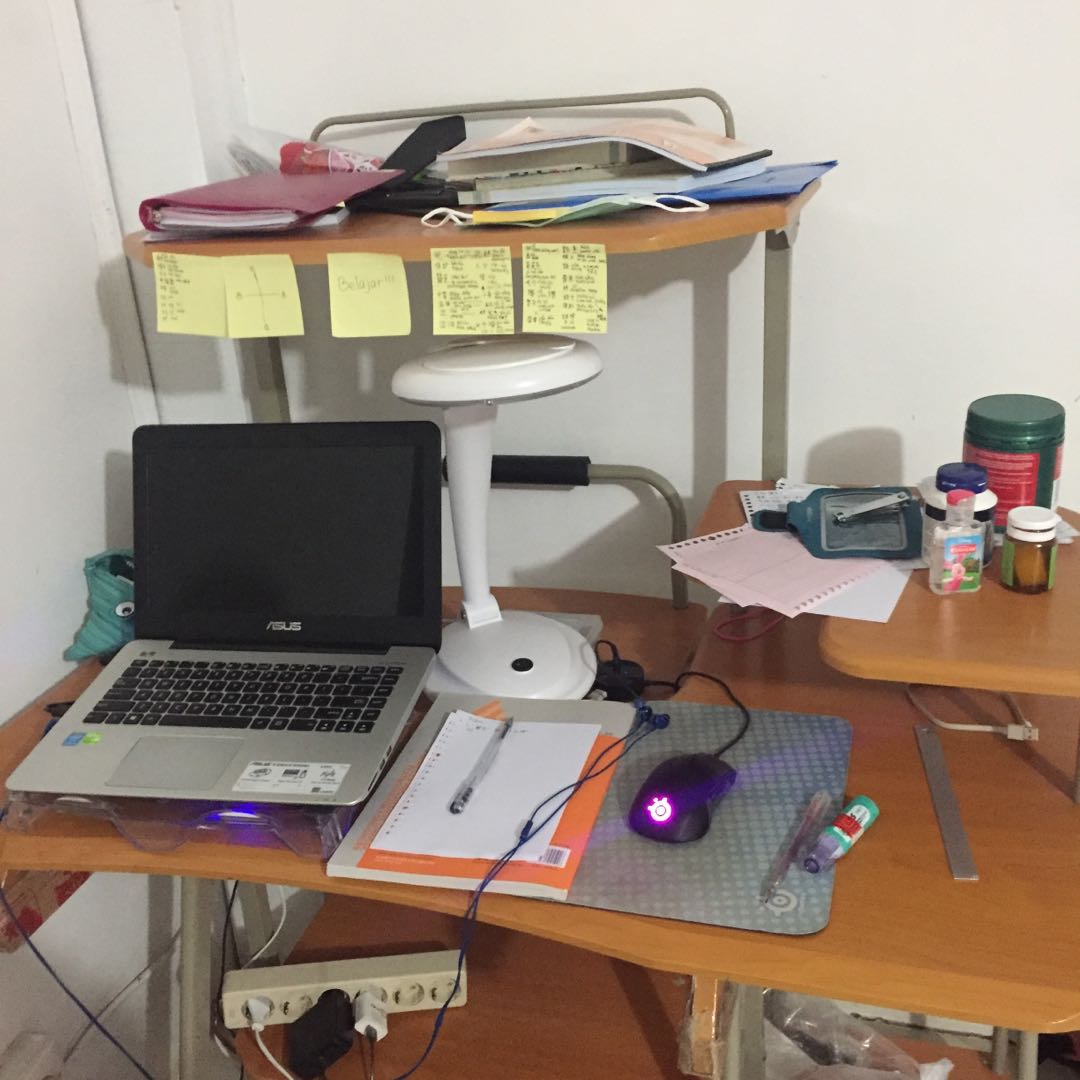 It has been over a month since SCNU kicked off the new semester on March 2. Due to the epidemic outbreak, many teachers at school have begun to use the method of on-line teaching including live streaming and recorded audio for teaching their students. Given the circumstances, international students are taking on line courses in their mother countries. What are their experiences with the on-line courses? Do they have any trouble in following their course schedules? Here's what we found out.
Course schedule not a problem

It was thought that the on-line course schedule might cause some trouble for overseas students. However, for those who study at SCNU, it seems not a problem.
"My class last from 2:30 pm till 4:00 pm Beijing time. The time difference with China is 5 hours, which means I have my lesson at 8:30 in the morning." says Kristine, an undergraduate of SCNU from Latvia. "Some of my friends who study in other Chinese schools have classes at night, so I think SCNU selects perfect timing. It's really convenient even with the time difference."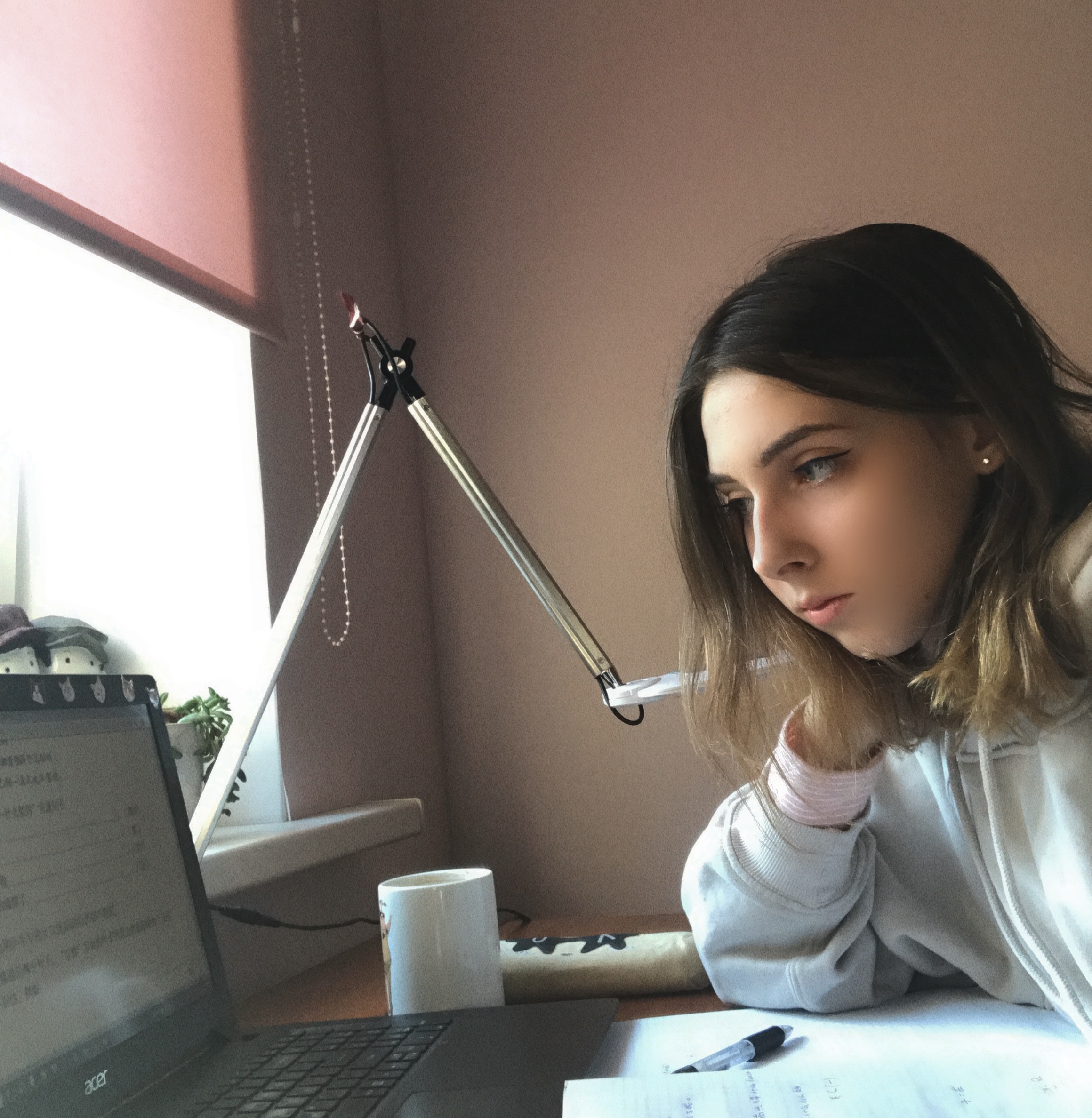 Kristine studies at home in Latvia
It can be seen that SCNU has taken the time difference into consideration when the course schedules for international students were made. Since international students of SCNU mainly come from Southeast Asia and some are from Europe, class schedules have been adjusted accordingly to avoid trouble for them.

Internet troubles mostly

The on-line "traffic jam" nowadays is a headache for every teacher and student during live streaming. Daniz from Turkey cannot agree with this more. He said that time difference didn't cause much trouble for him, but poor internet connection is a big problem.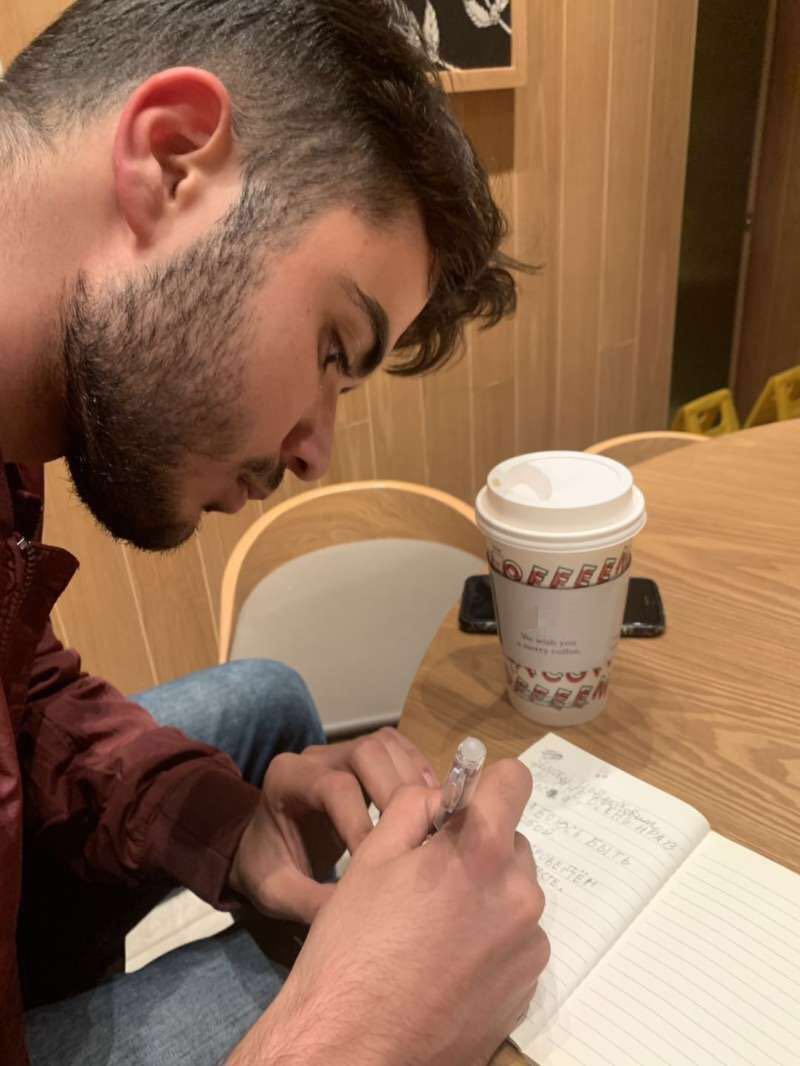 Daniz studies at home in Turkey
Nika, another student from Latvia shares a similar feeling. "Because of the slow connection, sometimes the voice of the teacher is a little bit unclear." However, she added that she didn't see this as a big problem. "I would sometimes try to reboot the app and join class once more or tell teachers about these problems."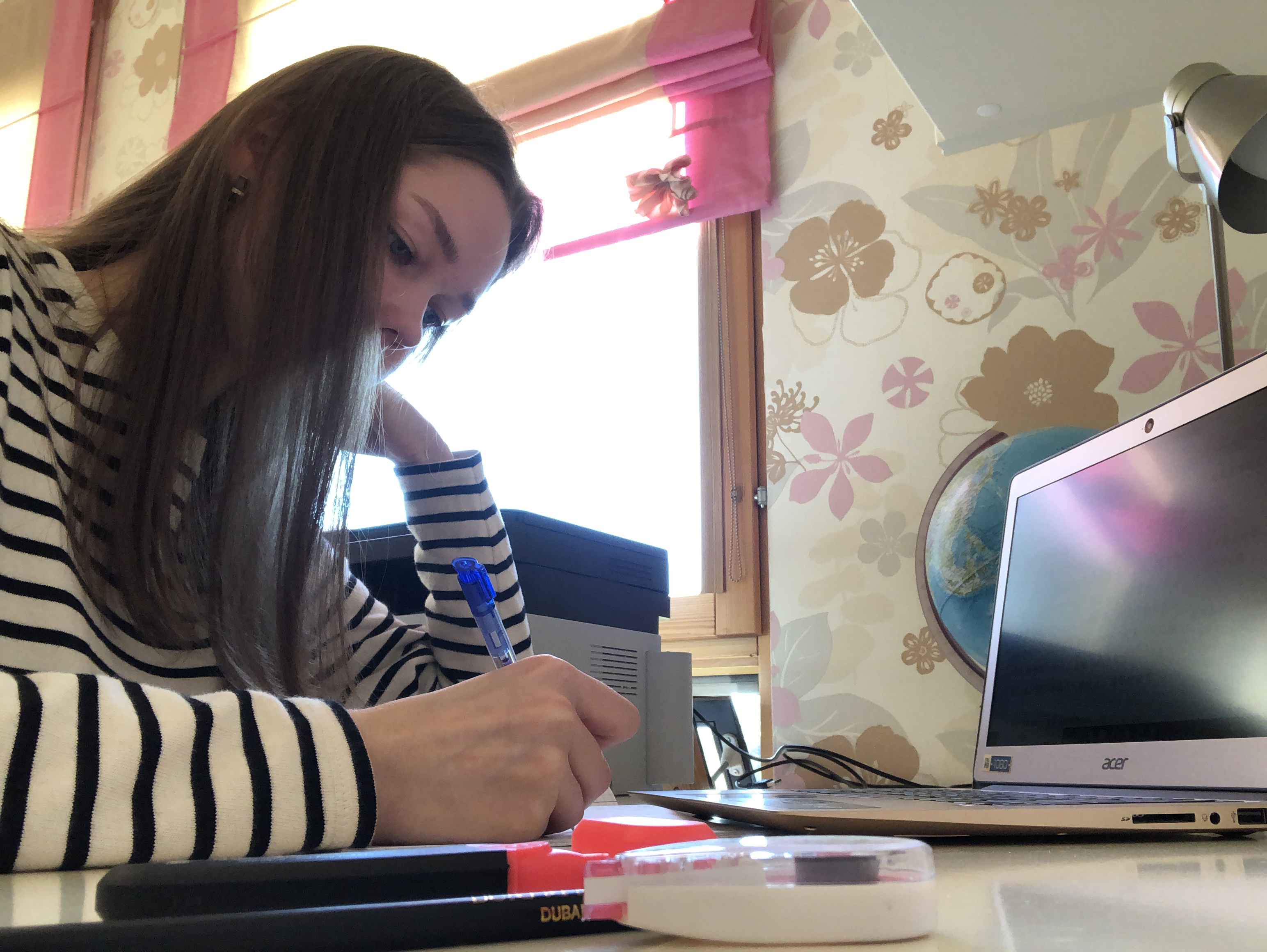 Nika from Latvia is working on her homework
"The facilities here in my hometown are not that good, sometimes my Internet has trouble or there is a power cut. If this kind of trouble comes up, I often change my connection and use mobile phone data instead," Jocelyn, a student from Indonesia brings up. "Sometimes our teacher also has that kind of problem. They then try to solve the problem or they will think of another way to teach and tell us what we need to do. So we will follow their suggestions."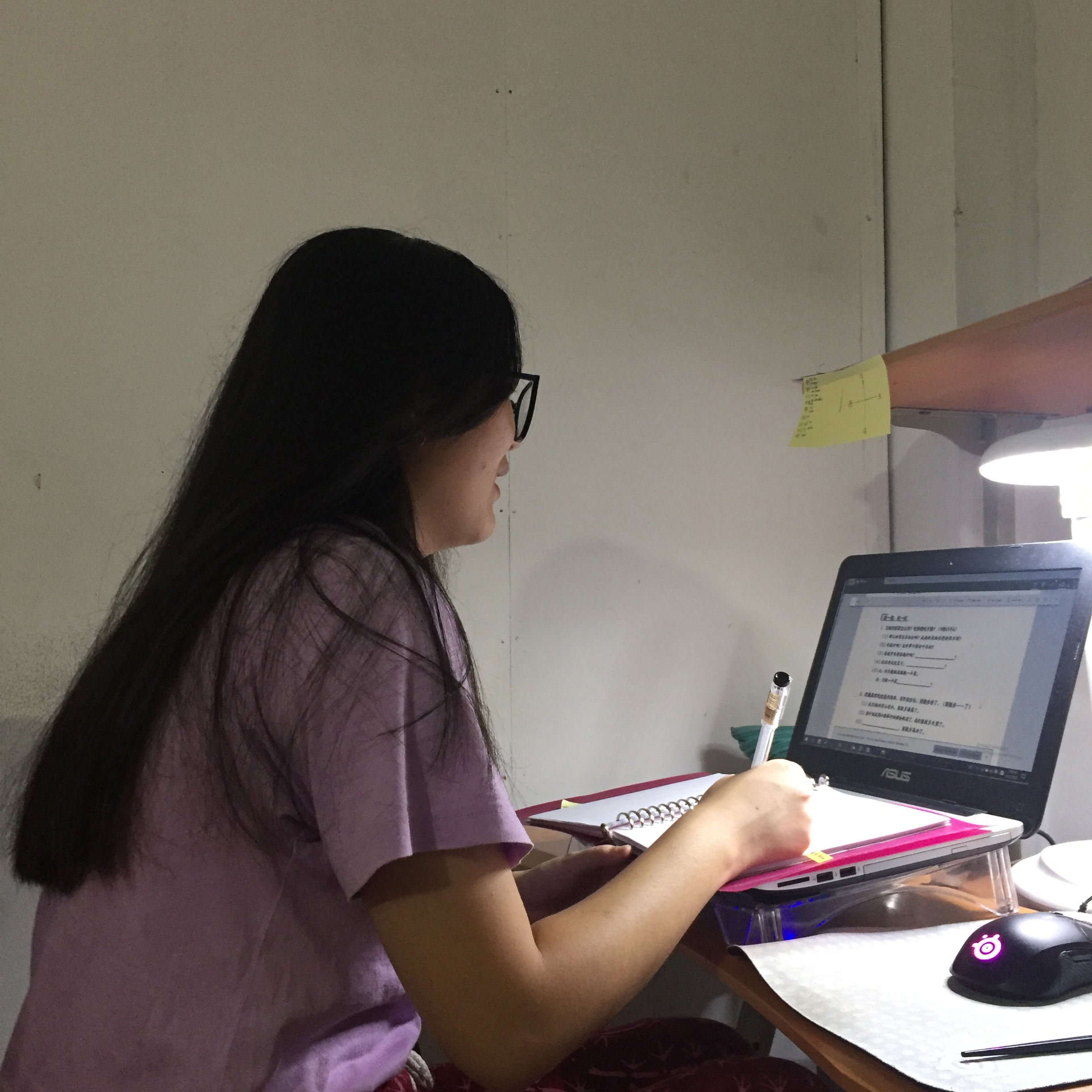 Jocelyn studies at home in Indonesia
Despite Internet problems, teachers and students still stay positive about on-line courses. "Given the current circumstances, on-line class like we have now is the best option, and I think teachers are doing their best. Lessons are almost the same as those that we had in classroom" says Kristine.

Creating a good study environment

Different from the collective study environment in a classroom at school, when studying at home, students are more easily distracted and disturbed. Daniz says that he arranges a fixed time for study every day. While studying, he stays in his room alone, and his family also try their best not to disturb him.
A clean and tidy environment is also conducive to study. "When studying at home, I try to create a situation that enables me to focus on the lessons," says Kristine, who sent us a photo of her tidy desk. Jocelyn and Nika also adopt this method to facilitate their study at home.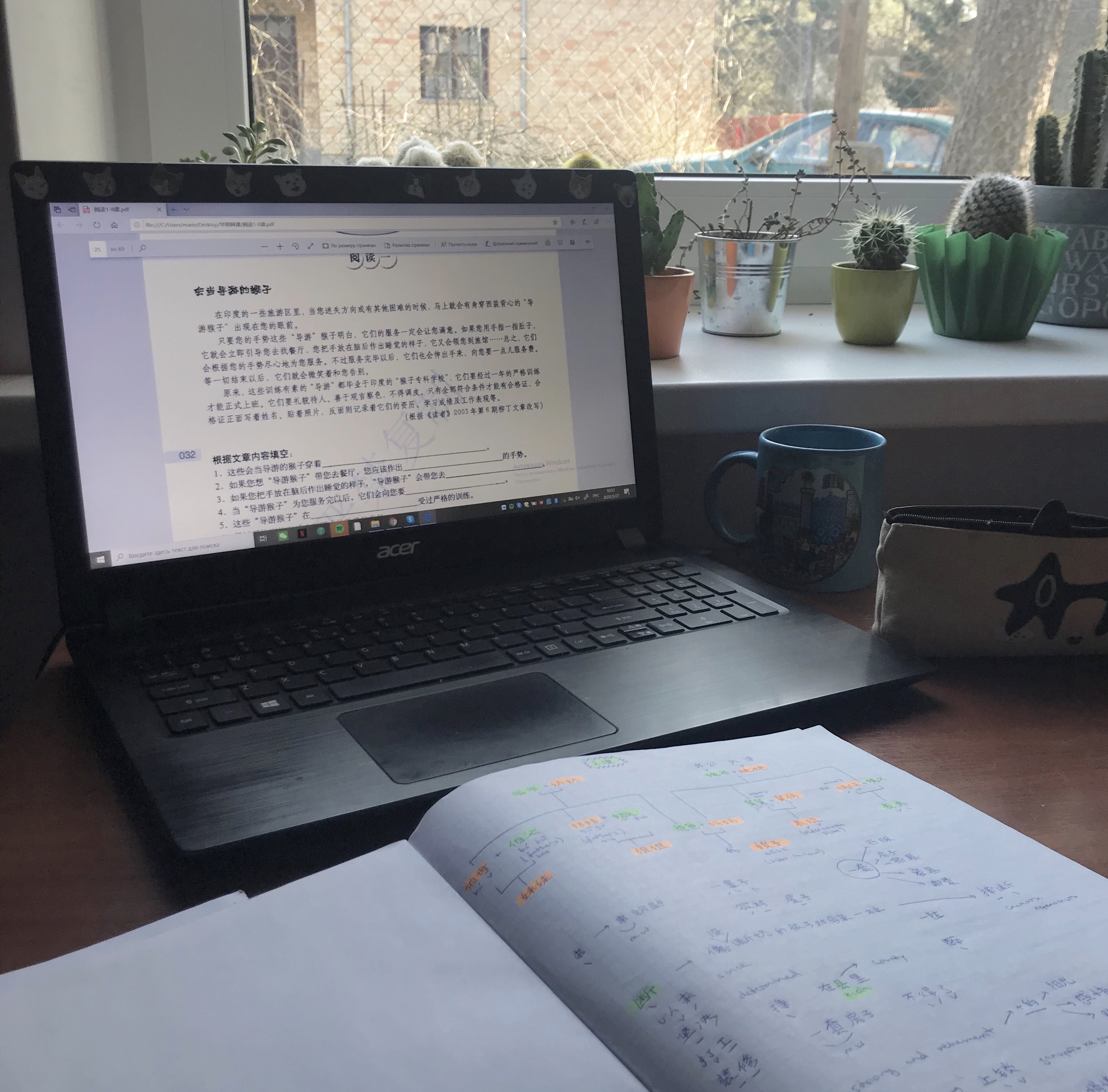 Kristine's study desk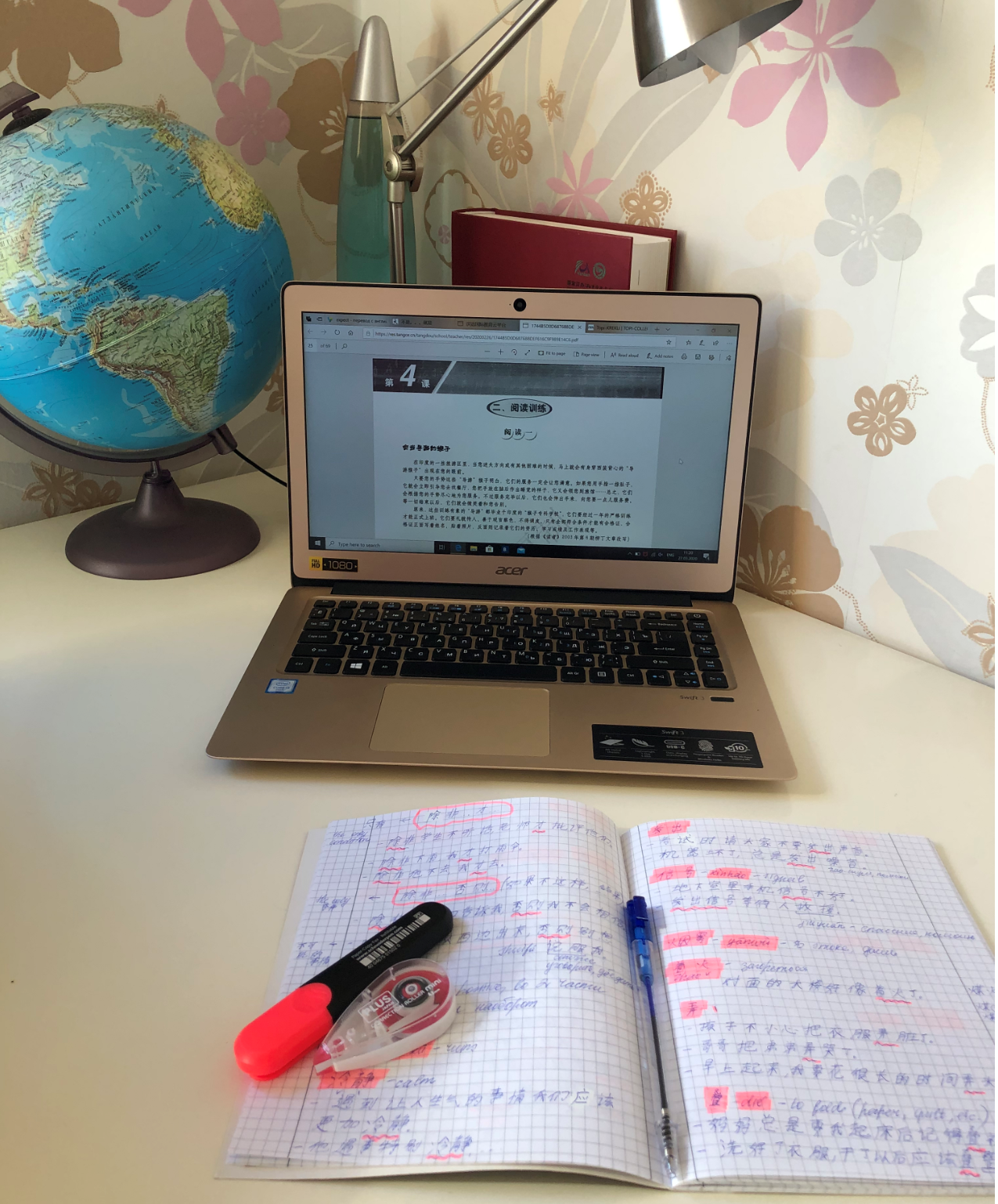 Nika's study desk
Jocelyn's study desk
Per the motto of SCNU, "pursue studies with utmost rigor", international students' hard-working attitude and eagerness to pursue knowledge are exactly what the motto of SCNU advocates.
---
Written by Wen Yanyu
Proofread by Edwin Baak
Edited and reviewed by Li Jianru
What to read next: