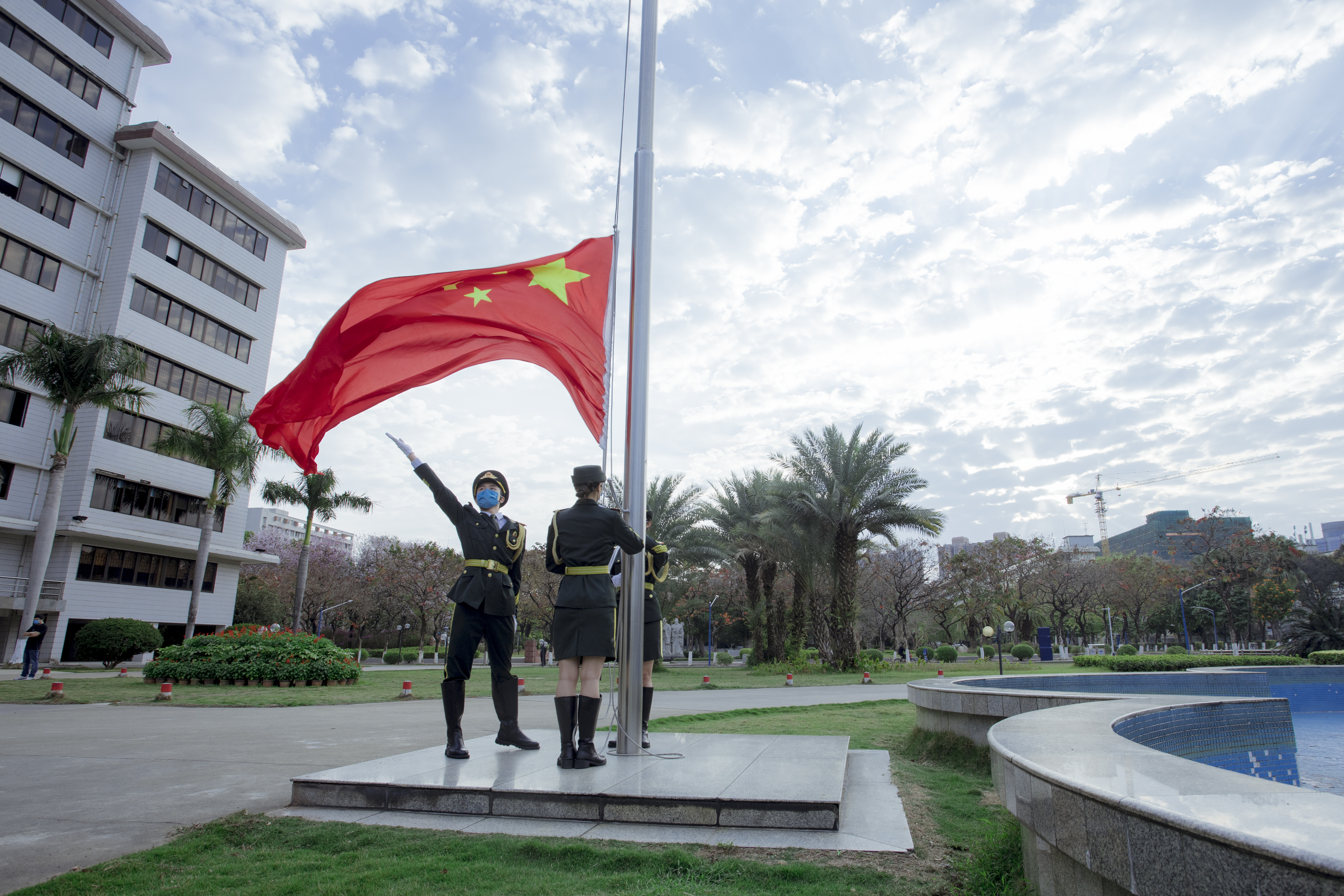 March 2 marked the beginning of the new semester in 2020. Due to the coronavirus outbreak, SCNU has adopted a special approach to kick off the new school year.
At 7:55am, about 20 representatives of teachers and students gathered at the Shipai campus to attend the national flag-raising ceremony. Simultaneously more than 40,000 teachers and students across the country watched the event via Internet.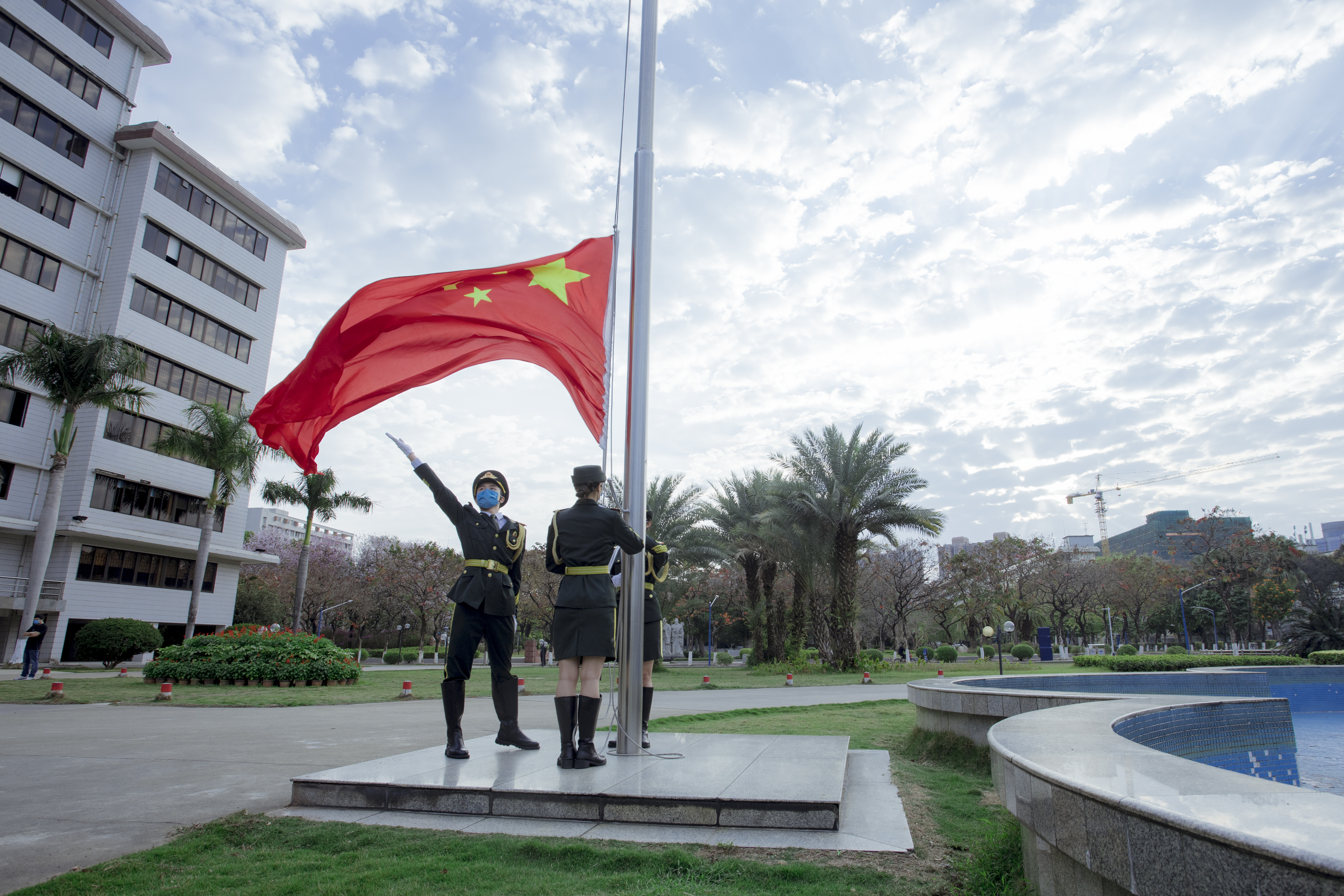 Zhu Kongjun, the secretary of the CPC Committee of SCNU, delivered a speech on the site. He pointed out the necessity for teachers and students to stay at home during the critical epidemic prevention and control period. Though teachers and students cannot return to school, online courses have been opened to guarantee the continuance of academic activities, he noted. He also encouraged students to be self-disciplined and set higher targets for themselves.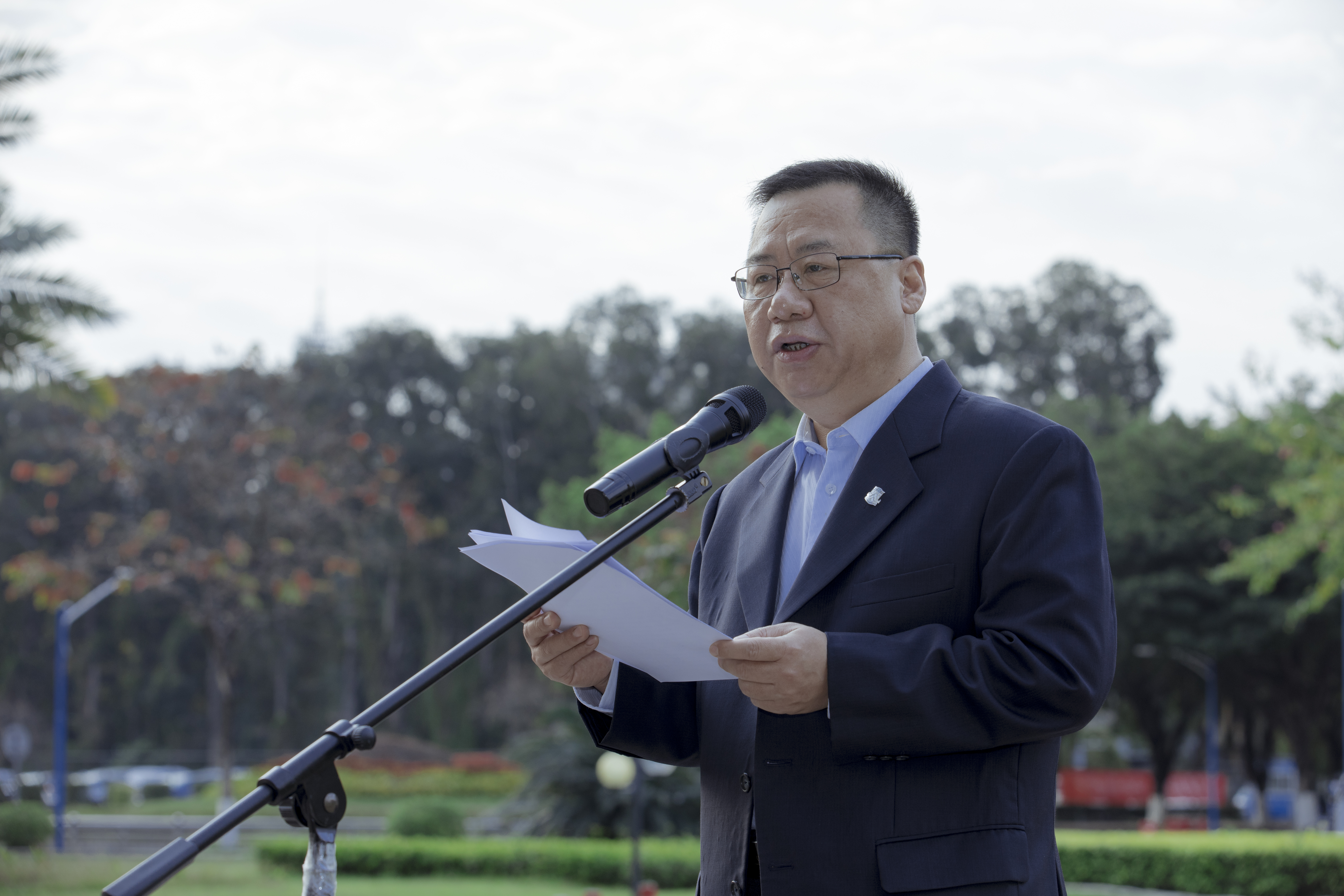 Wang Enke, the president of SCNU, also recorded a video for teachers and students. He ensured all the students that SCNU's online courses will be provided with high quality given the school's advantage in educational technology and information system. Besides, the teachers have been well-trained to meet online teaching requirements. He also expressed his confidence in winning the battle against COVID-19 with concerted efforts of all teachers and students.
"I feel so excited to participate in such a special flag-raising ceremony," said Wang Ruiming, a teacher from the School of Psychology, who watched the broadcast at home. "It gives us a sense of ritual and helps us to better return to normal school life."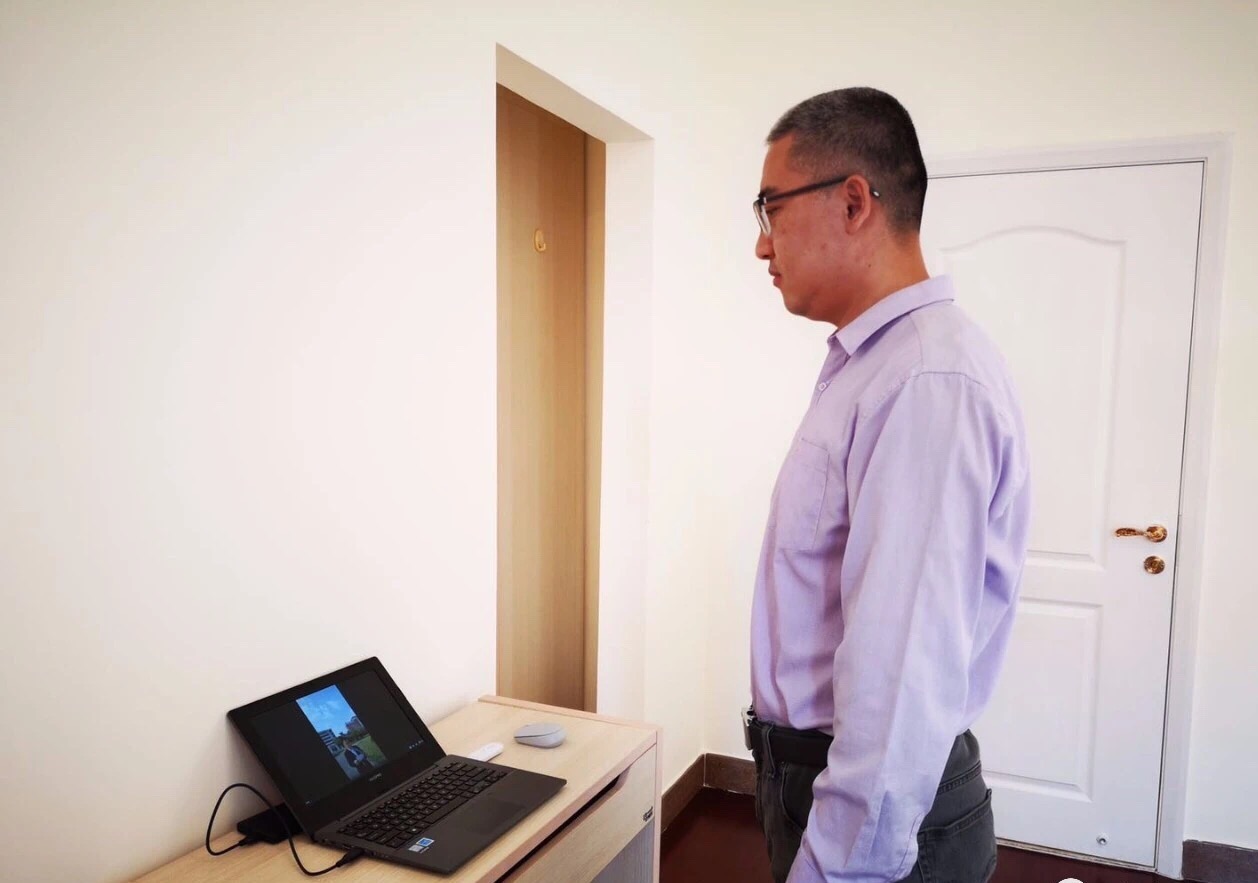 Besides the school staff and students, over 800,000 other people have also watched the ceremony online, which was broadcast live on the official microblog of SCNU and the new media platform of Nanfang Metropolis Daily.
Also on the first day of school, over 859 online courses for students have been provided on the Liru platform, an online system developed by SCNU.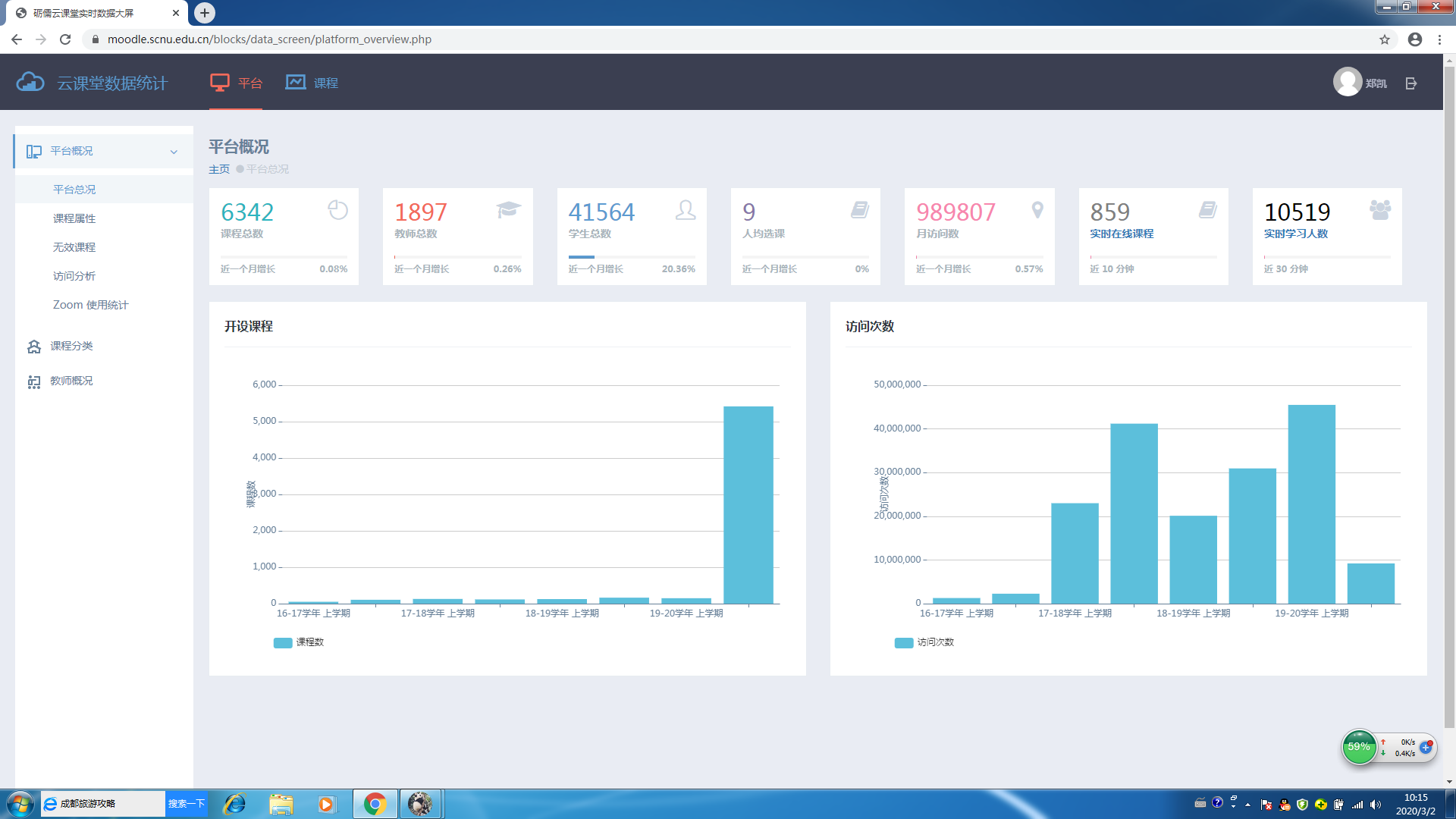 The number of real-time student learners on the platform exceeded 10,500, while 21 live broadcast courses have also been given using the software Zoom.
According to a source with the Academic Affairs Office, there will be more than 1,300 undergraduate theoretical courses given by over 1,400 teachers and 500 postgraduate theoretical courses by 500 teachers this semester, including public compulsory courses, professional compulsory courses and optional courses. Meanwhile, the graduate school requires all tutors to provide online guidance for graduate students.
---
Source from the News Center
Translated by Zou Shan, Guo Xinyi
Proofread by Edwin Baak
Edited and reviewed by Li Jianru
What to read next: