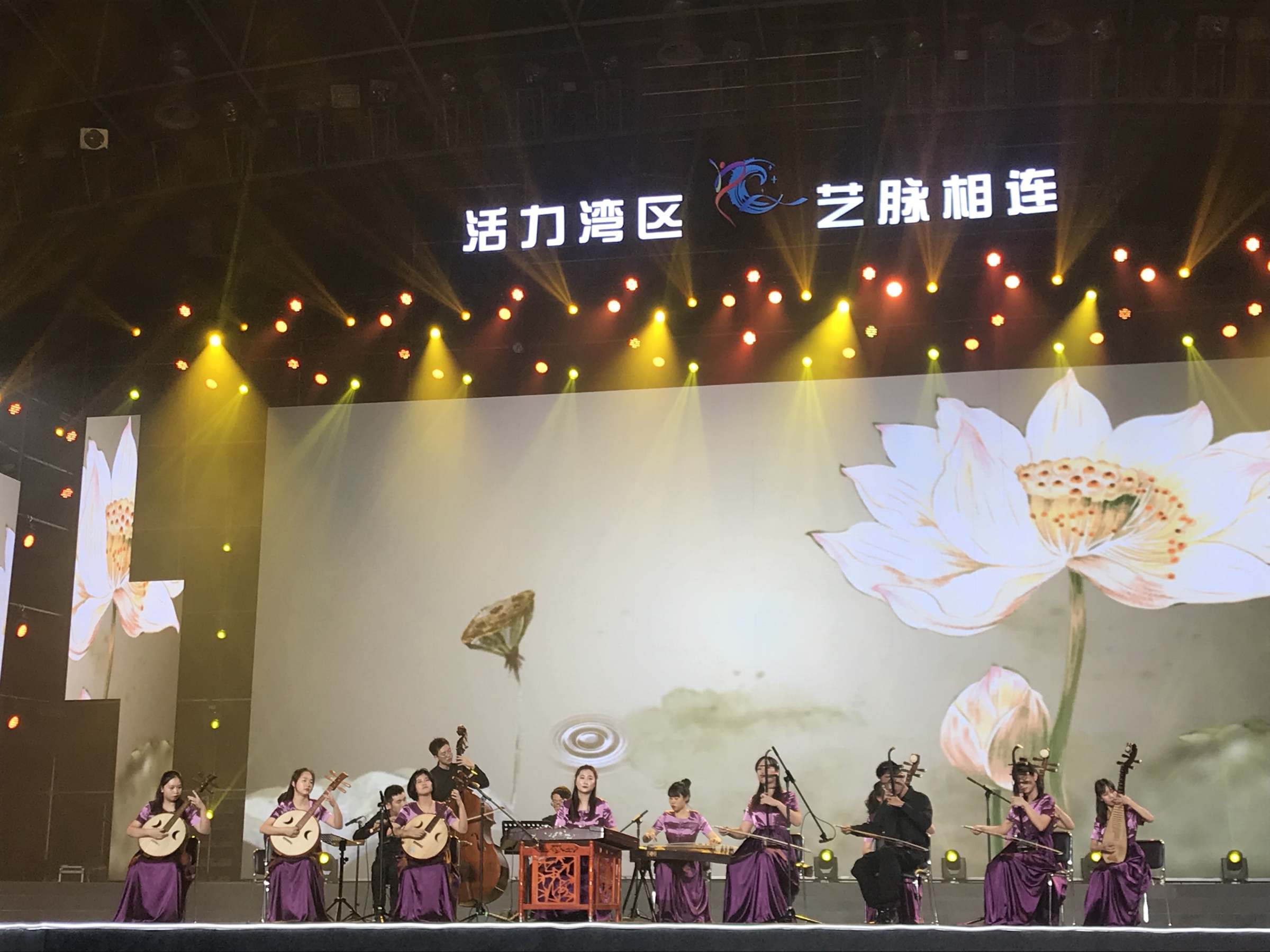 The second Guangdong-Hong Kong-Macao Greater Bay Area (GBA) Arts Festival kicked off on the University Town campus of South China Normal University on Sunday evening, 21 December. This marvelous event was reported by Guangdong Radio and Television, Southern Metropolis Daily, Guangzhou daily, etc.
This Arts Festival was entitled "Art Builds up Bridges For the Dynamic GBA "and the opening ceremony was attended by more than 1,300 lecturers and students from more than 50 universities in Guangdong, Hong Kong and Macao.
Under the guidance and support of the Arts Education Committee of the Ministry of Education, the Education Department of Guangdong province, and the Hong Kong and Macao affairs office of Guangdong province, the festival was hosted by the Music Education and Arts Development Alliance of the Guangdong-Hong Kong-Macao Greater Bay Area. The festival featured an opening ceremony, concert, a forum of aesthetic education, workshops, master classes, performances of college students' artistic achievements, an art exhibition and the closing ceremony.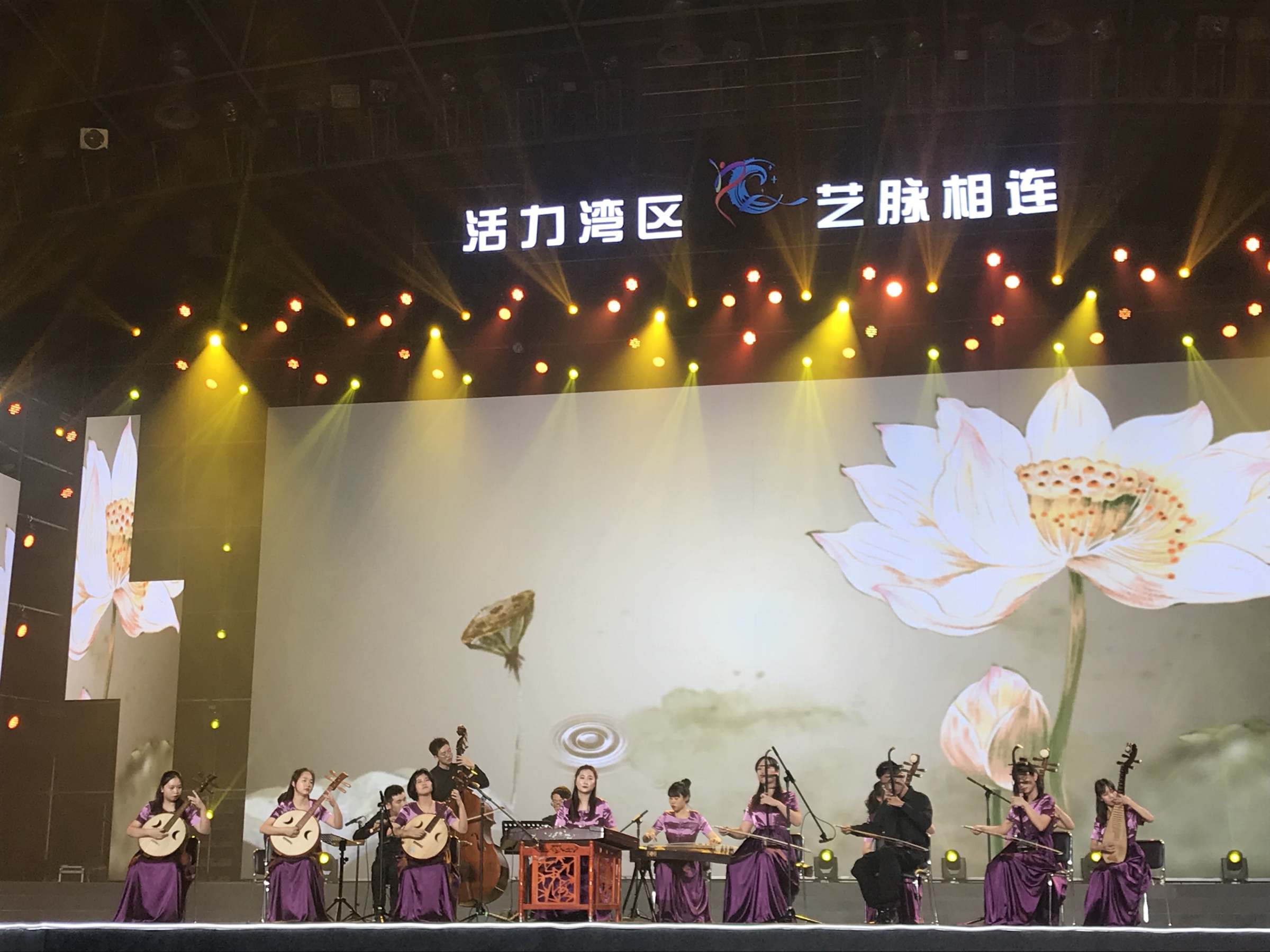 Opening Ceremony
Lecturers and famous art troupes from the prestigious universities of Guangdong, Hong Kong and Macao gathered together to present a marvelous art feast, showing the integration of diversity, exchange and mutual learning of culture, and fully demonstrating the spirit of seeking truth, goodness, beauty of the college students in Guangdong, Hong Kong and Macao in the new era.
Kong Yilong, dean of the college of music of SCNU, said, "a total of 56 teams came to the festival, which is more than last year. The universities of Hong Kong and Macao very actively participated in this event."
"The song we chose is Beyond the Hill, which represents the 20th anniversary of Macao's return to the motherland and a peak in the development of the economy and people's livelihood" said Jiang Jiemin, a sophomore majoring in music education at the Macao Polytechnic Institute.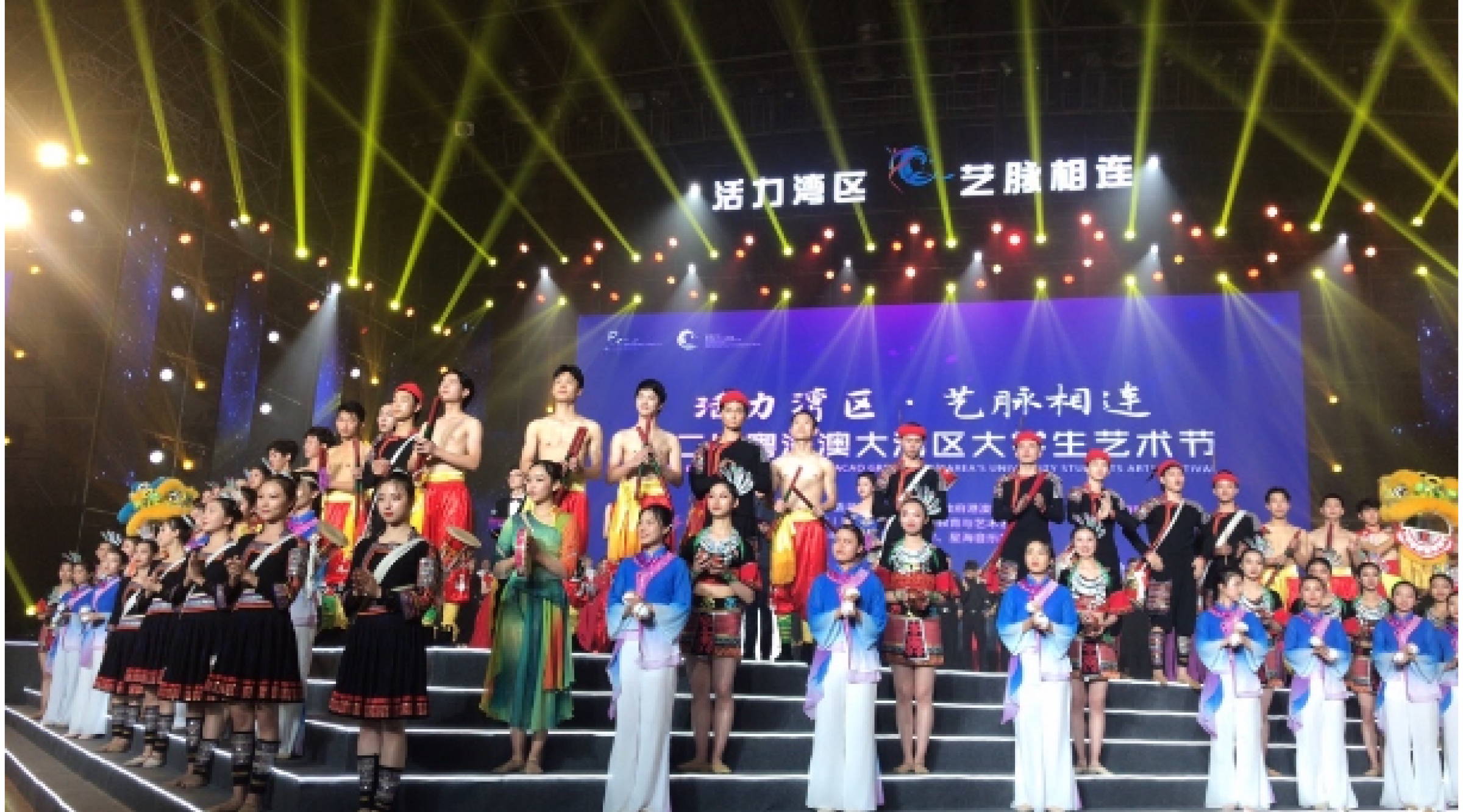 Performance at the Arts Festival
Qiu Kannan, deputy leader of the Education Department of Guangdong province, delivered a speech at the opening ceremony. He said that he expects young students to play roles in the construction of the Greater Bay Area and make joint efforts in the rejuvenation of the Chinese nation and culture.
Wang Enke, president of South China Normal University, pointed out at the opening ceremony that "Guangdong, Hong Kong and Macao enjoy geographical and cultural proximity , shouldering the historical mission of building a modern, open and innovative bay area oriented to the world and the future."
In addition, Cai Qiaozhong, the President of the Xinghai Conservatory of Music, said that the festival will set up a platform for the integration and mutual growth of young students in the Guangdong-Hong Kong-Macao Greater Bay Area, actively promote cultural and artistic exchange among young people in the area, promote the spirit of Chinese aesthetic education, and strive to build a world-class literary and artistic bay area.
---
Sourced from the News Center

Translated by Wen Yanyu
Proofread by Edwin Baak
Reviewed by Li Jianru
What to read next: