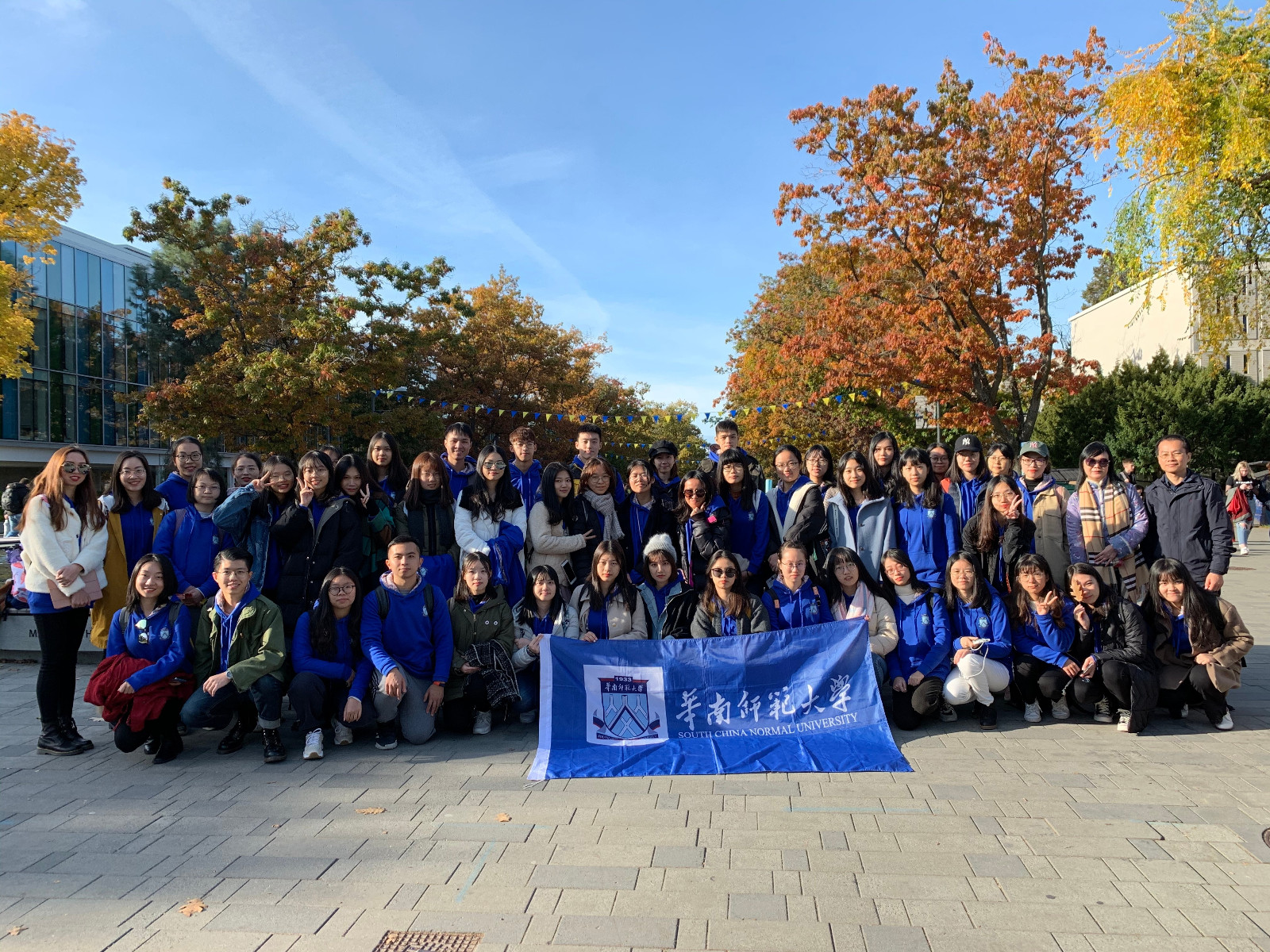 From October 10 to 31, forty students of the Extraordinary Teacher Program and eight students of the Future Educator Program of South China Normal University visited the University of British Columbia, Canada (UBC) for a three-week study program.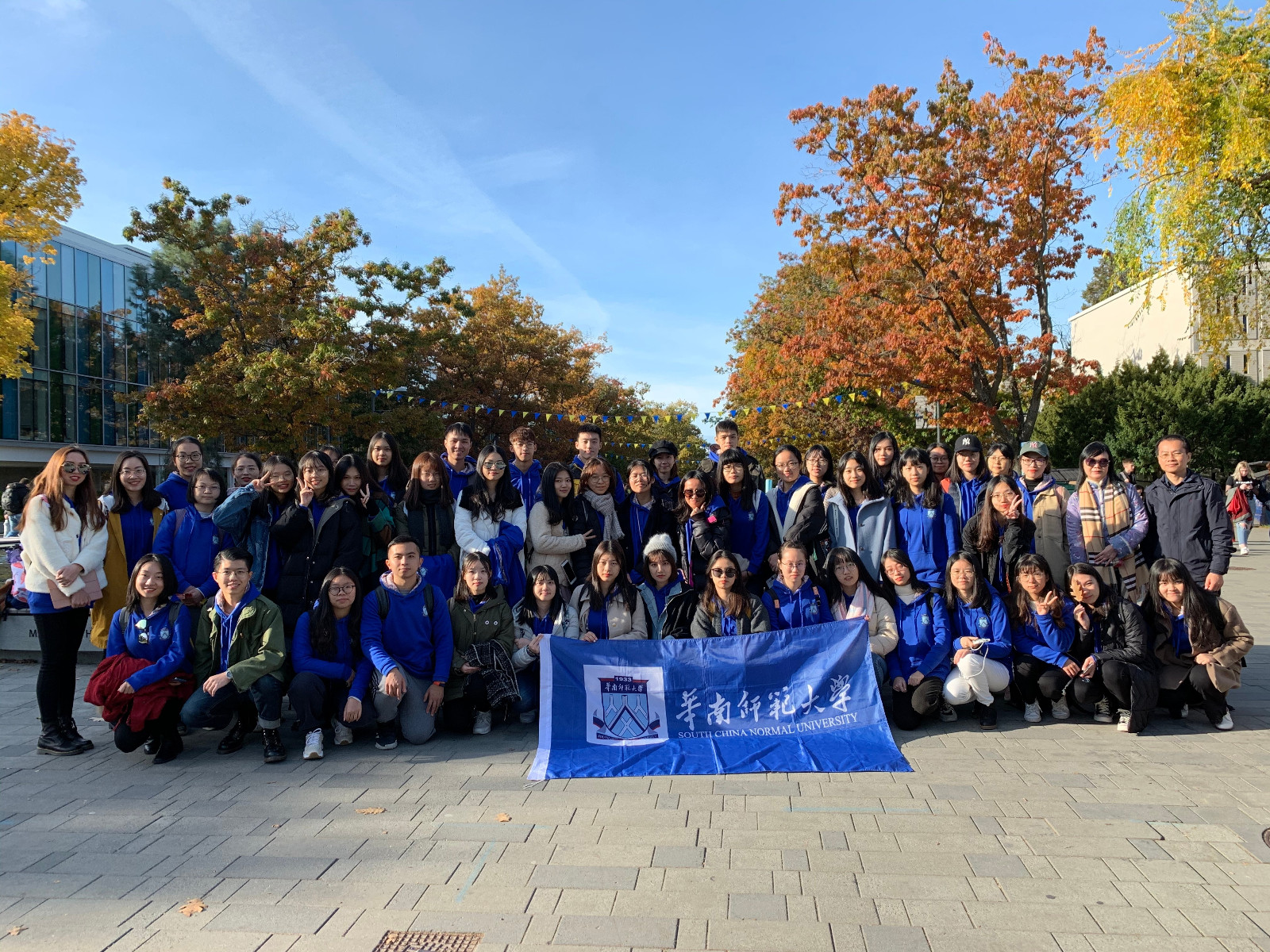 Teachers and students in UBC study program take a group photo
Founded in 1908, the University of British Columbia is a famous public research university in Canada and one of the top-40 universities in the world. The School of Education of UBC ranks 13th in the Times Higher Education World University Rankings 2018. This oversea study program is an important step in the internationalization of teacher education at SCNU during the process of the construction of New Teacher Training Colleges.
During the three-week course, students took lessons in more than ten subjects, including Teaching in Canadian education, Multiple intelligence and differentiated learning, Cooperated study, New direction in students assessment and report, Society and emotion learning, Technology as the support of learning, Metacognition and active learning, Application of investigative study and High impact teaching strategy, during which they learned about the systematic teaching methods in Canadian education. Students also visited four local primary schools and middle schools. They closely observed and experienced classroom teaching in Canada, communicated with students and teachers in the schools and discussed the challenges of teaching practice and curriculum reform.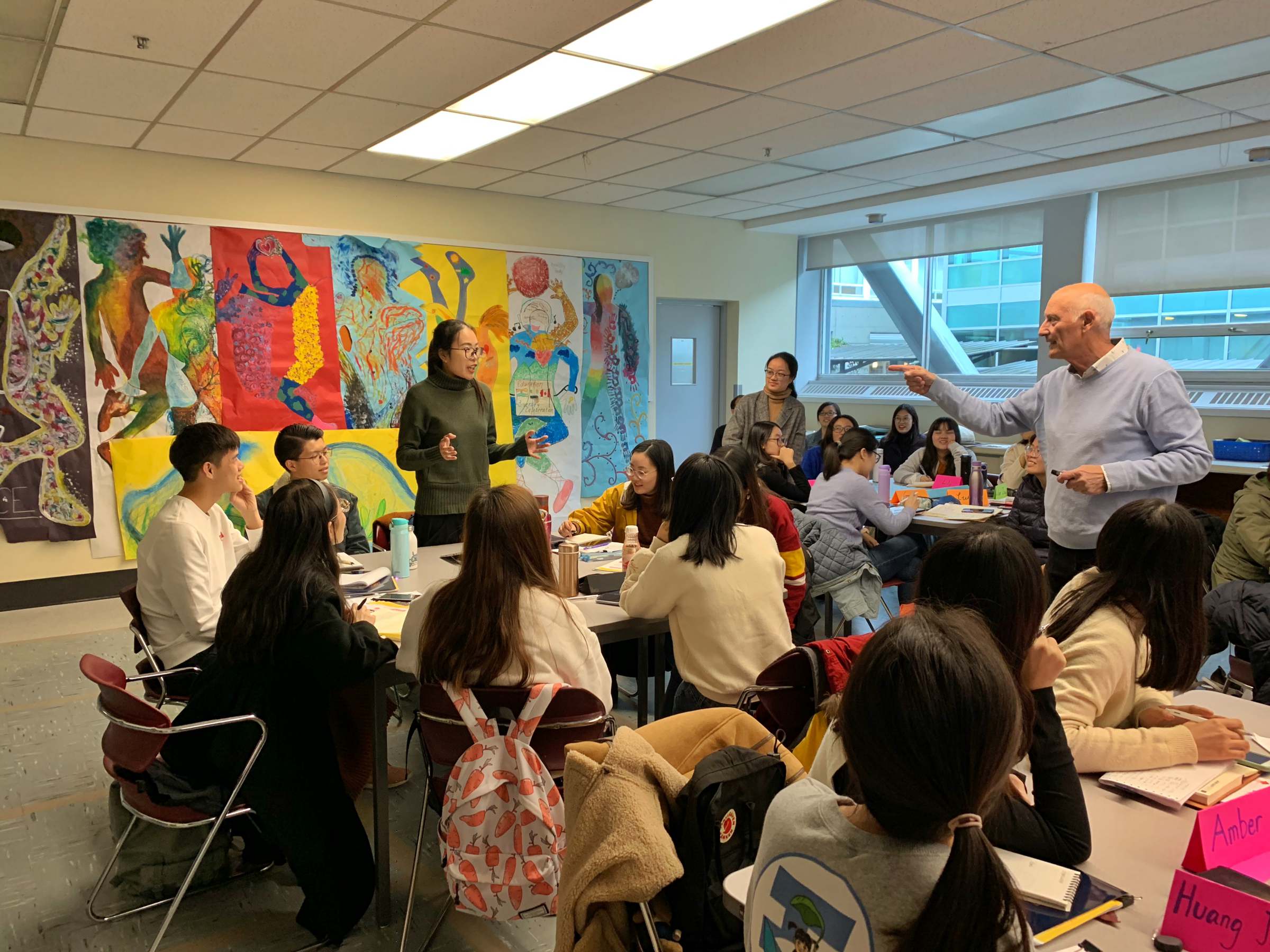 A student was answering questions from the professor in class.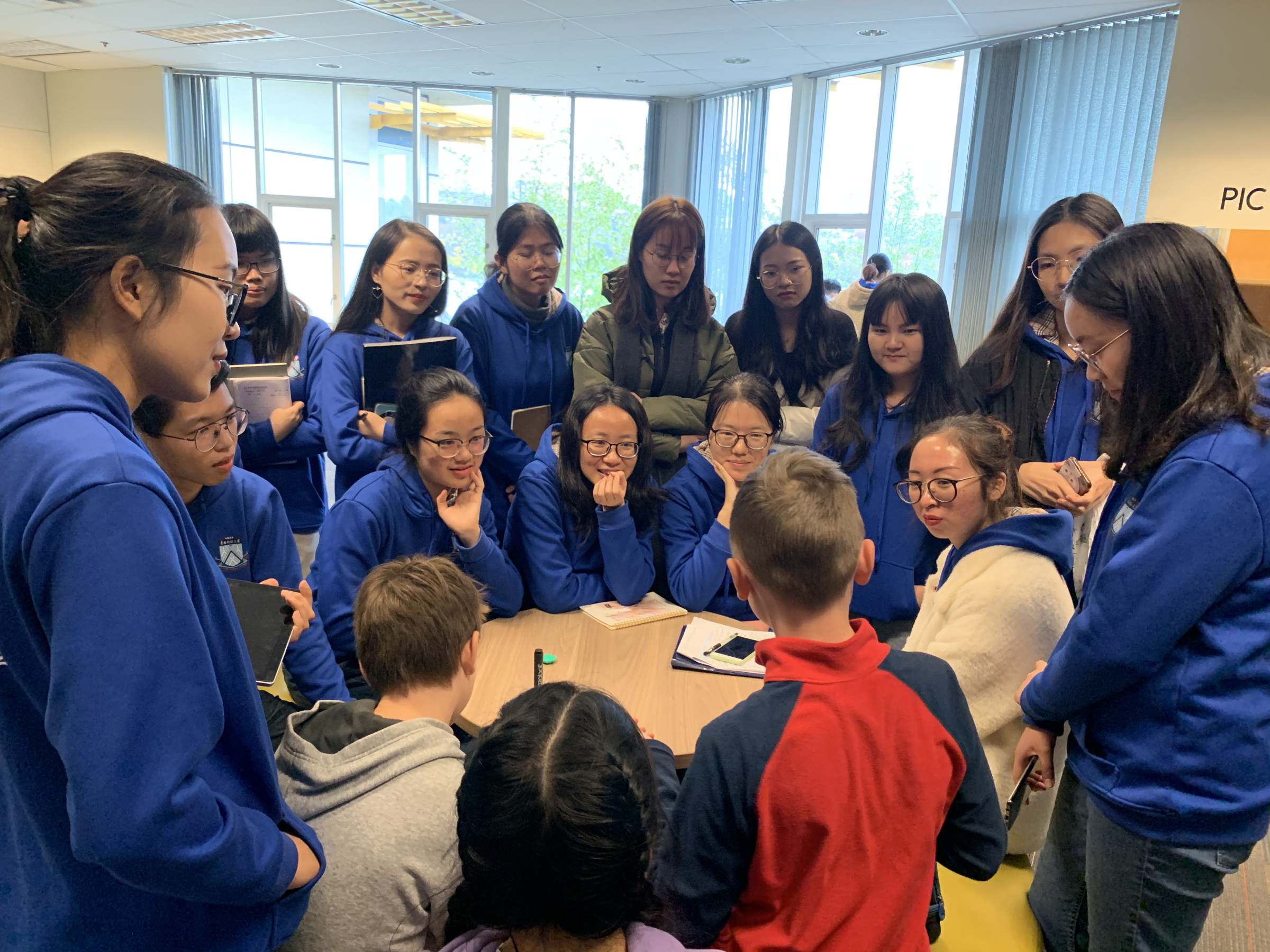 The students were visiting a local primary school.
On October 30, applying what they had learned during the past three weeks, students from different majors carried out teaching designs in English, explained and gave lessons on the subject of physics, geology, math, music and culture. Their fluent English and innovative teaching fully represented the achievement reached in teacher education at SCNU, especially in bilingual teacher training. Canadian teachers from UBC and Chinese experts from Teacher Education Workshops thought highly of their performance. Teachers from Canada commented that they saw the characteristics of excellent educators in students of SCNU, who are hardworking, diligent and have high ability of cooperation and introspection. They hoped students could combine what they learned with their own majors after this program.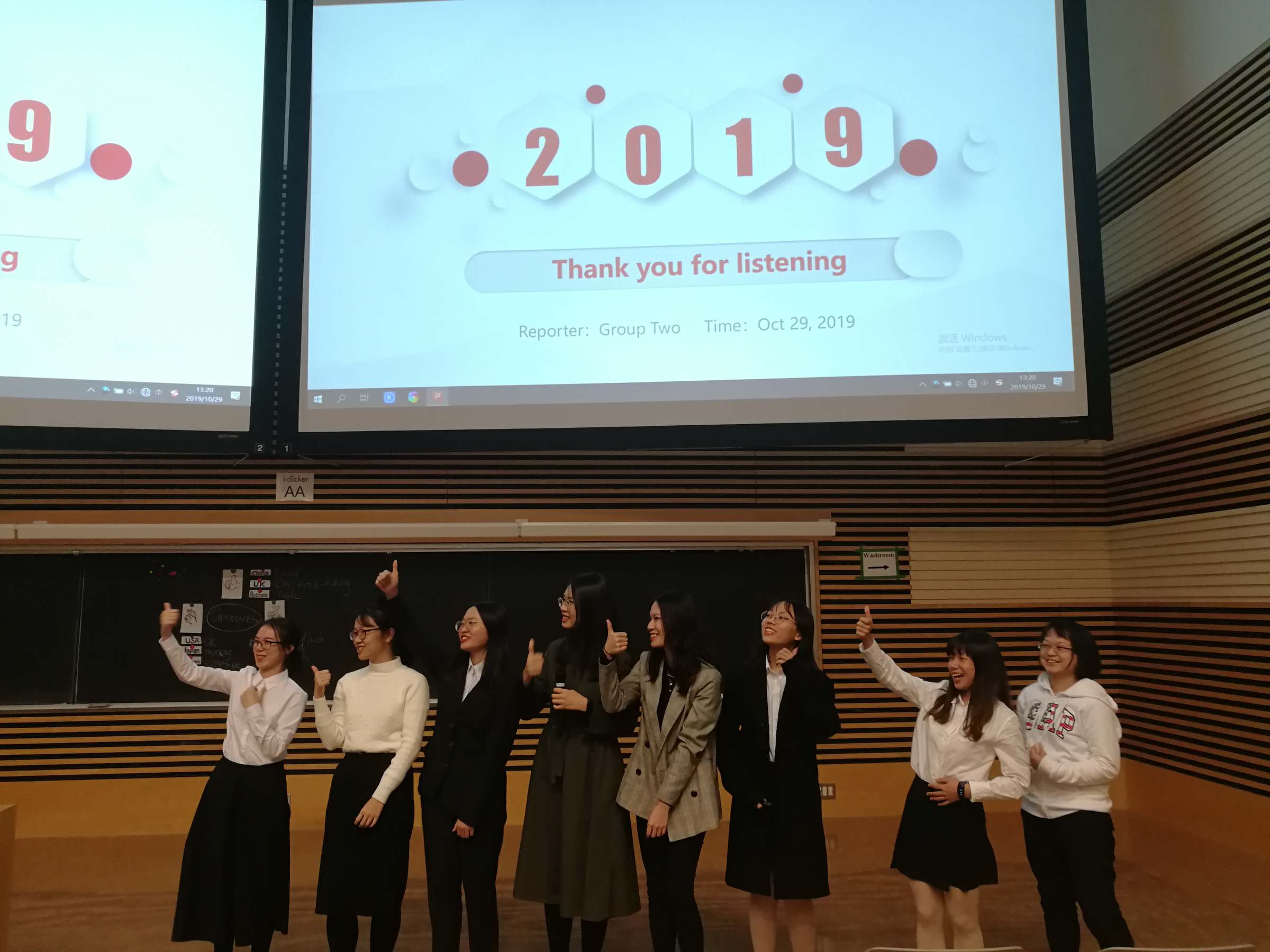 Students were taking photos after the presentation.

Students involved in the program expressed that they have benefited a lot from the program. Luo Jinxuan, a junior student from the School of Foreign Studies, told us, "with the hope of becoming extraordinary teachers, we learned advanced pedagogical theory and methods abroad in depth and learned systematically about the ways to promote and achieve curriculum reform in Canada through attending lectures of professors and visiting local primary and middle schools. There is no doubt that this experience is valuable to us who are determined to become remarkable teachers."
In the future, SCNU will create more opportunities for international communication and study and enlarge the scale of international communication in every subject, providing a wider platform for students to grow into responsible leaders for Chinese education and practitioners of educational reform and promoting the development of SCNU into a Double-First Class and High-level university.
---
Sourced from Student Affairs Office, Youth League Committee of SCNU and International Exchange and Cooperation Department
Translated by Long Yuchen, Wen Yanyu
Proofread by Edwin Baak
Edited/ Reviewed by Li Jianru
What to read next: