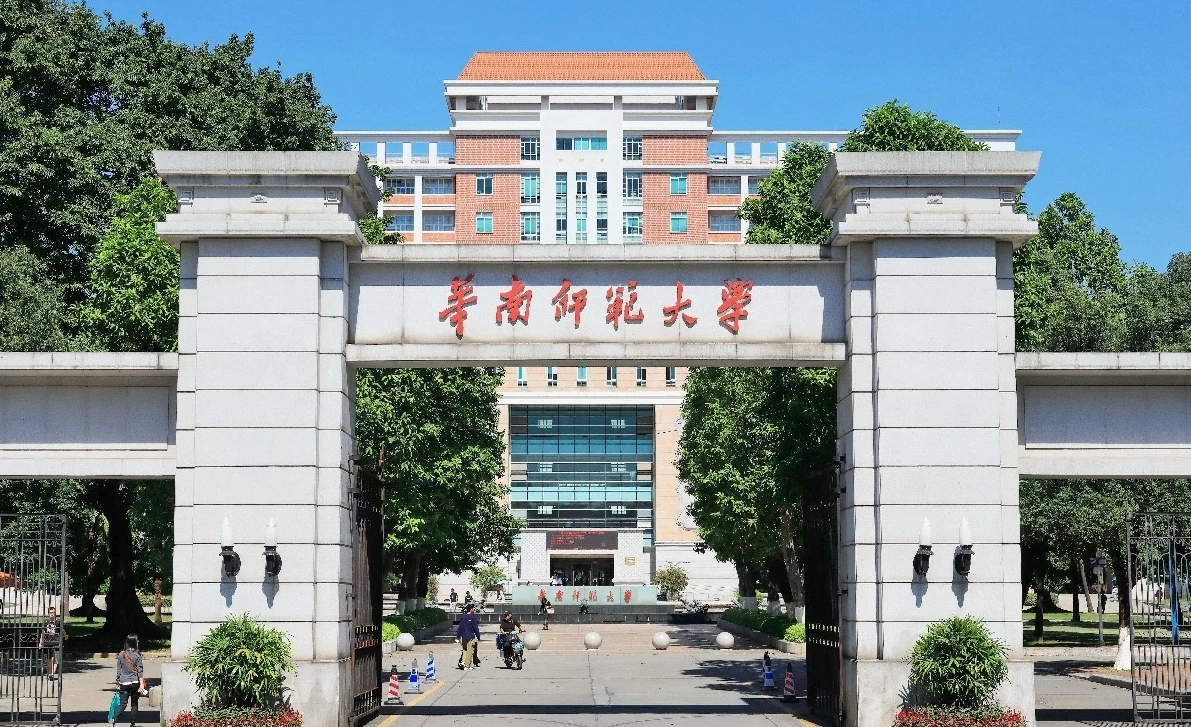 This year, over 7000 freshmen have been enrolled at SCNU, with students coming from all parts of China and various other countries. The freshmen have experienced more than two months of campus life so far. This time, we interviewed the freshmen from different colleges to share their feelings of learning on campus.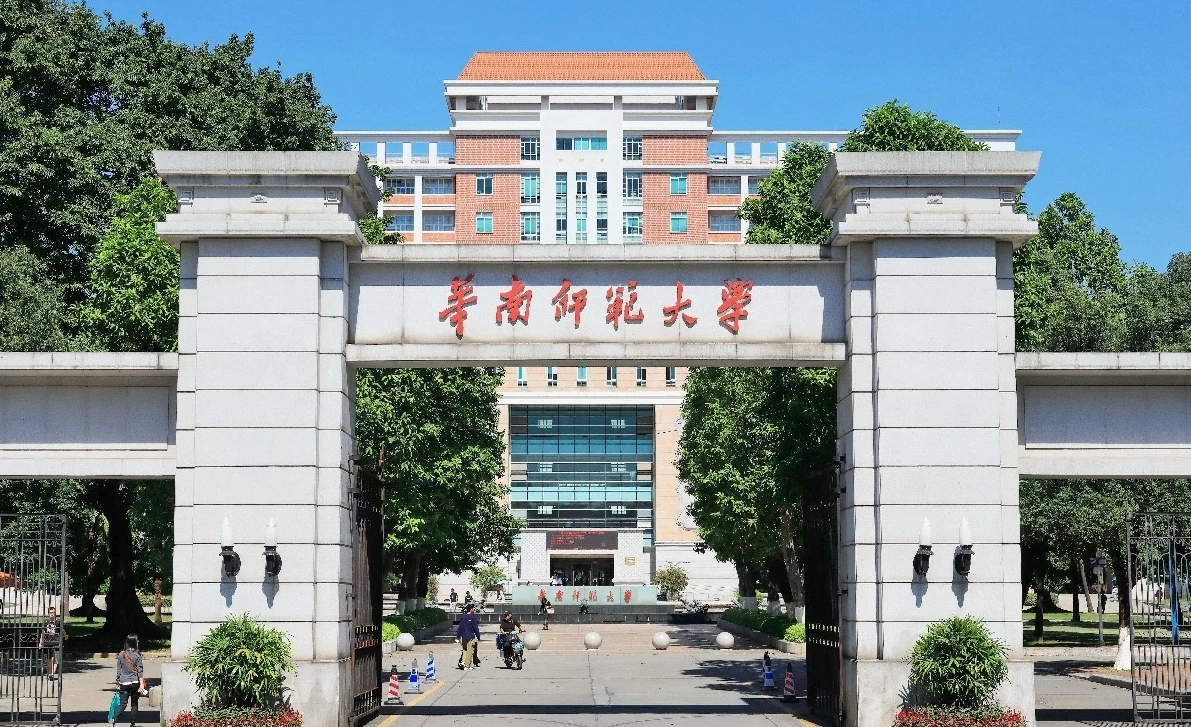 A strong atmosphere of learning at SCNU
Huang Lisi, a freshman from the School of Foreign Studies, said "SCNU has a strong atmosphere of learning. The library is beautiful and contains a large collection of books on all subjects. You will find no available seat, unless you go there early since the students at SCNU study very hard."
Moreover, she also expressed anxiety about learning. "Some of my classmates speak English very well. In contrast, my oral English is poor." She has made a plan to practise her spoken English. "Unlike the way learning in high school, as a college student, I'm expected to learn independently," she said.
Huang Lisi (second from left, second row) with other members of SCNU Student Union
Aspire to become an excellent biology teacher
Pairidai Mangsuer, a student from Xinjiang Province, which is located in northwestern China, studies at the School of Life Sciences. Her mother tongue is Uyghur, but she can speak Mandarin fluently now because she learnt it since she was a child.
Pairidai has the opportunity to learn about different parts of China because her roommates are from different provinces. Differences do not cause estrangement, instead they get along well with each other and show respect and interest to others customs.
"On the Mid-Autumn Festival, my roommates' parents sent us a lot of moon cakes. I haven't celebrated the Mid-Autumn Festival in my hometown. This time, I felt a strong traditional festival atmosphere and was warmed by the enthusiasm of my roommates' parents."
Pairidai wants to become a biology teacher in future. She is preparing for tutor training to accumulate experience as a teacher. She also went to watch the teaching skills competition held by the school and learnt from outstanding senior students. "There is a conducive atmosphere for study at SCNU, which has deeply affected me," she said.
Pairidai (sixth from the right, first row) celebrated the 70th Anniversary of the Founding of the People's Republic of China at SCNU
History is an interesting subject
Yu Weiting is a freshman from the School of History and Culture. She shows great interest in history and is satisfied with her major. When talking about her study at SCNU, she said what impresses her most are the teachers.
"Wang Sansan, who teaches ancient history of the world, is a very responsible teacher. He was chosen by students as 'My Favorite Teacher' last year. He patiently answers all our questions about learning methods and gives us lots of learning resources, such as historical videos and foreign documents."
When asked about the characteristics of university classes, more than half of the students think that the university differs from high school in teaching. Teachers emphasize more on the ability to think independently than rote memorization. Moreover, they not only just analyze the knowledge in the textbook, but also expand students' knowledge, from one point to multiple points, which is beneficial to cultivating students' divergent thinking.
When it comes to learning methods, a freshman from the School of Geography thinks that knowledge is limitless, it's not enough to learn only from textbooks and freshmen should make full use of on-line learning resources. Teachers also recommend some important learning resources. What matters is how to use them more efficiently.
No matter which college the freshmen are from, they all express their vision about campus life and yearn for improving their ability to be more excellent over the next four years.
---
Written by Zou Shan
Proofread by Edwin Baak
Reviewed by Li Jianru
What to read next: