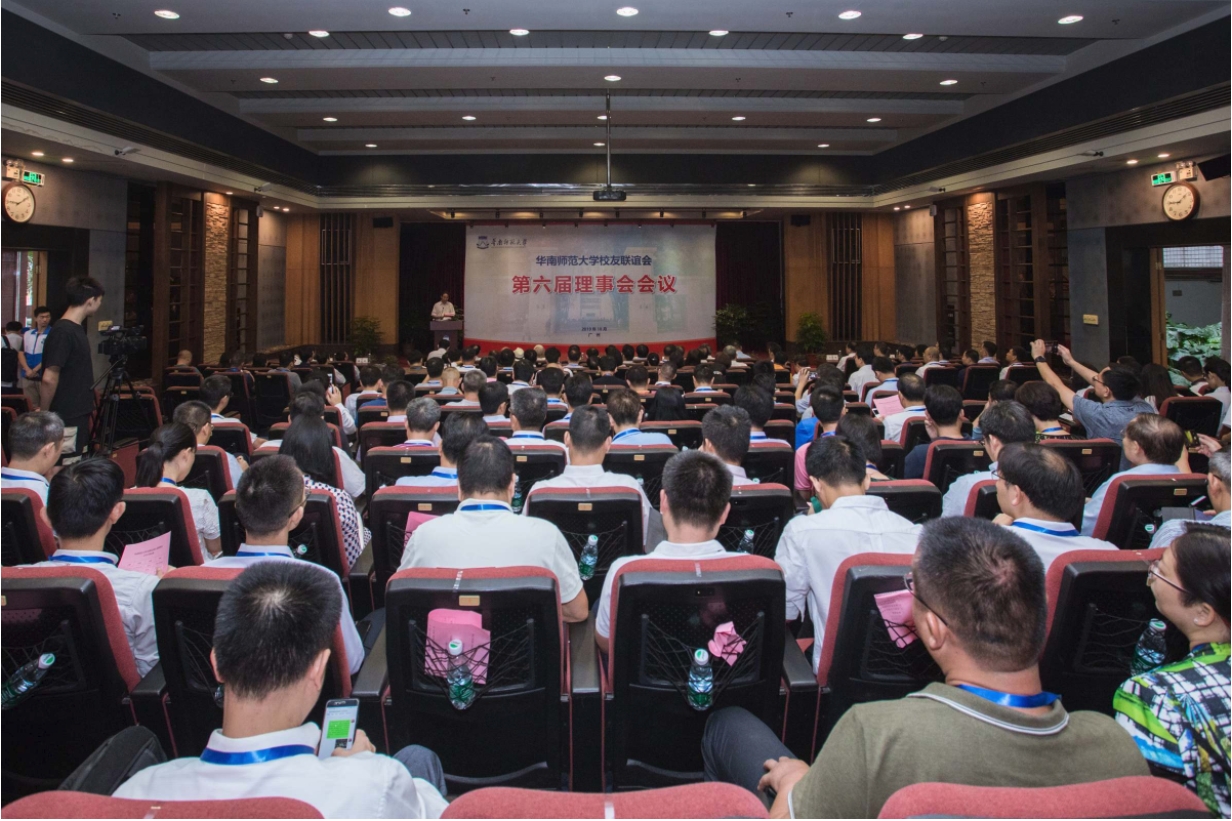 On October 13, hundreds of schoolfellows worldwide gathered in SCNU to attend the general election of the alumni association, which would elect a new board of governors. Since SCNU was established 86 years ago, it has cultivated about 700,000 students, who have made great contributions to the society with their simplicity, solidity, diligence and wisdom.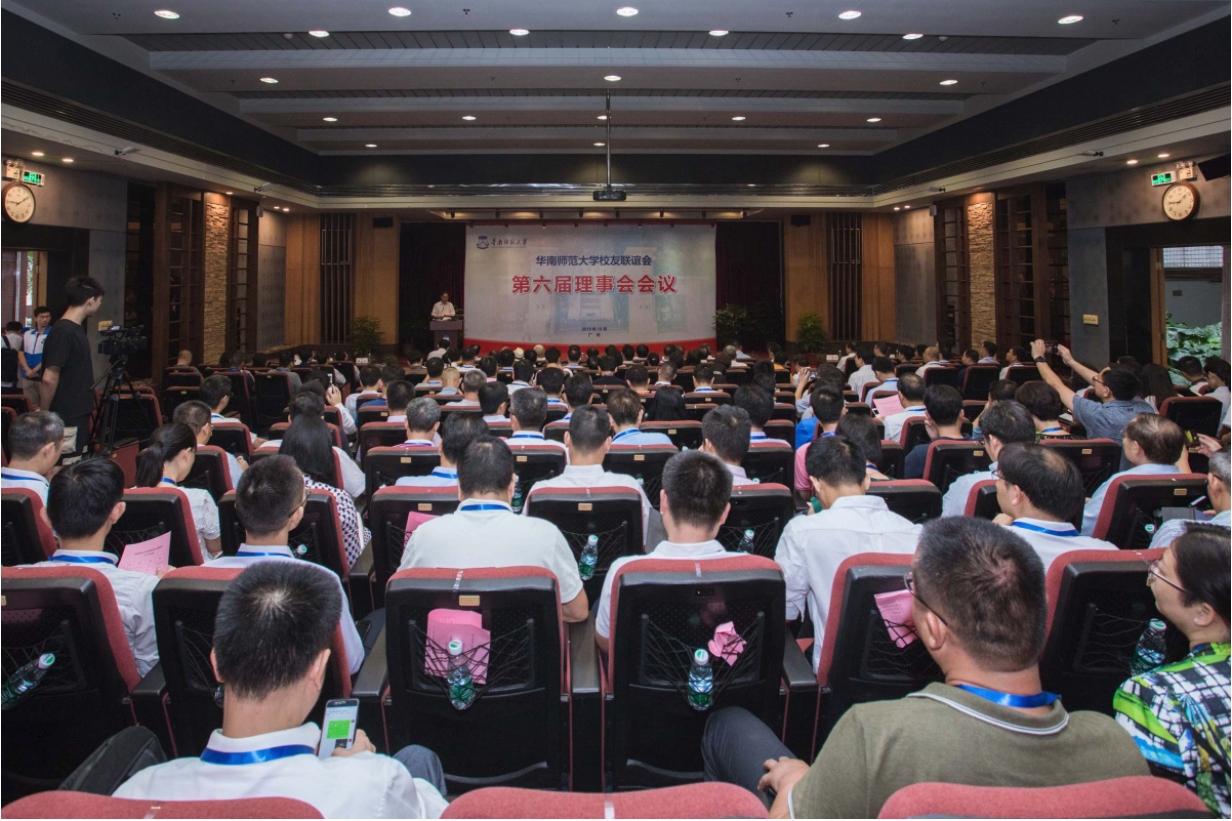 At the very beginning, Zhu Kongjun, secretary of CPC Party Committee of SCNU, delivered an opening speech. He recalled the history of SCNU, noting that SCNU wouldn't obtain such marvelous achievements without schoolfellows' contribution. He also wished that the alumni association, led by the new directors, will inherit the profound tradition and serve our school and society better. Also, all members of the association are supposed to assist in developing SCNU into an innovation-oriented university specializing in new-style teaching training and in the national rejuvenation of China.
In addition, Wang Enke, president of SCNU, made a report on the work of the last council of the alumni association, hoping that under the leadership of the new council, the alumni association would have more courage to innovate and practice and promote the healthy and orderly development of the alumni association. In this way, the work of the alumni association can resonate with the development of the university and make new contributions to the advacement of the university.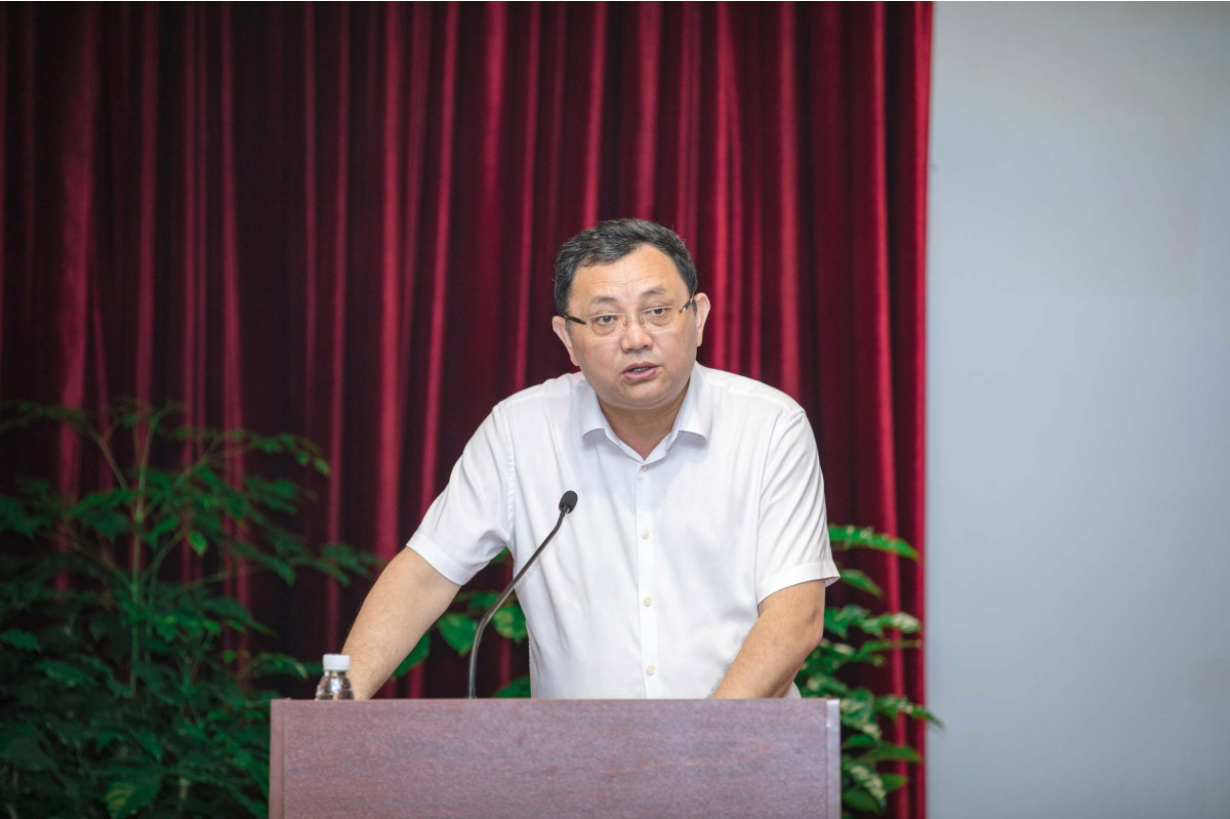 The council of the alumni association of SCNU has been established for 7 years. Now branches of the association are spreading at home and abroad, with the number of 54 national branches, which includes 21 branches within the school and 33 local branches. The alumni association of SCNU has a profound influence in Guangdong province and gradually affecting the other areas in and beyond China.
SCNU has cultivated a multitude of distinguished schoolfellows. Liu Songhao was honored as "pioneer in science". Wu Yingmin was one of the 60 who won the Chinese Education Award in the past 60 years. Mo Lei was awarded with the lifetime achievement of the National Psychology Committee. Liu Xiang was regarded as a national idol in swimming. Also, more than 500 schoolmates won the title of Chinese Outstanding Teachers and Principals.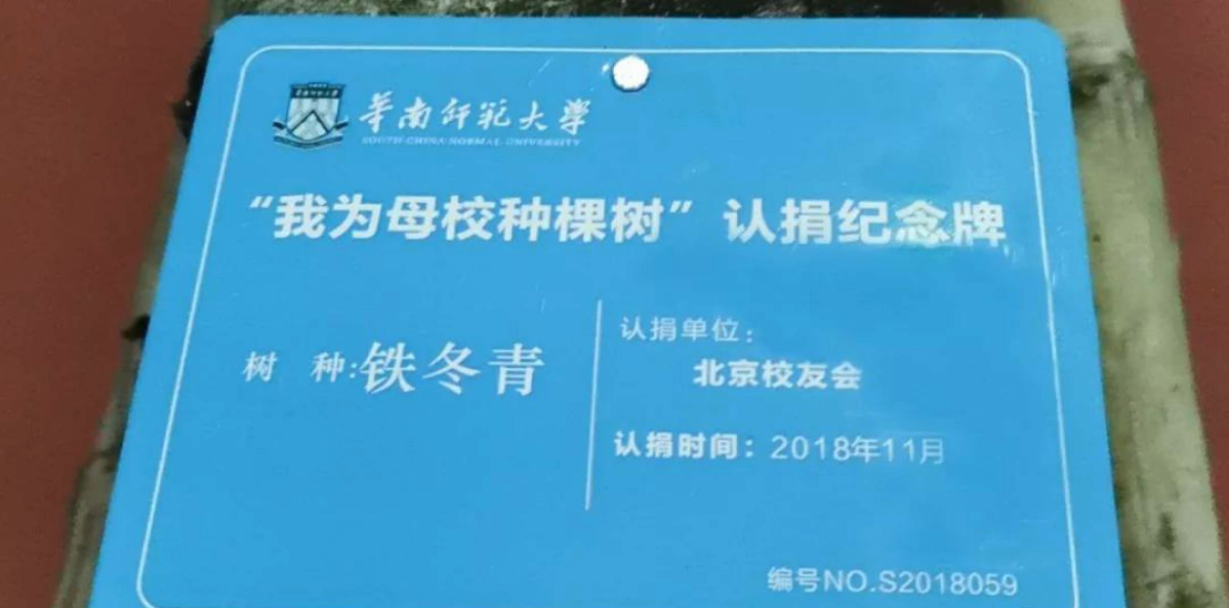 Schoolfellows in Beijing donated trees, ilex rotunda, to SCNU
Besides, numerous patriotic and responsible schoolfellows gather in the branches of the alumni association in Hong Kong and Macao. They uphold optimistic motivation and emotions and fight against the recent turmoil in Hong Kong, giving expression of the spirit of bravery and patriotism.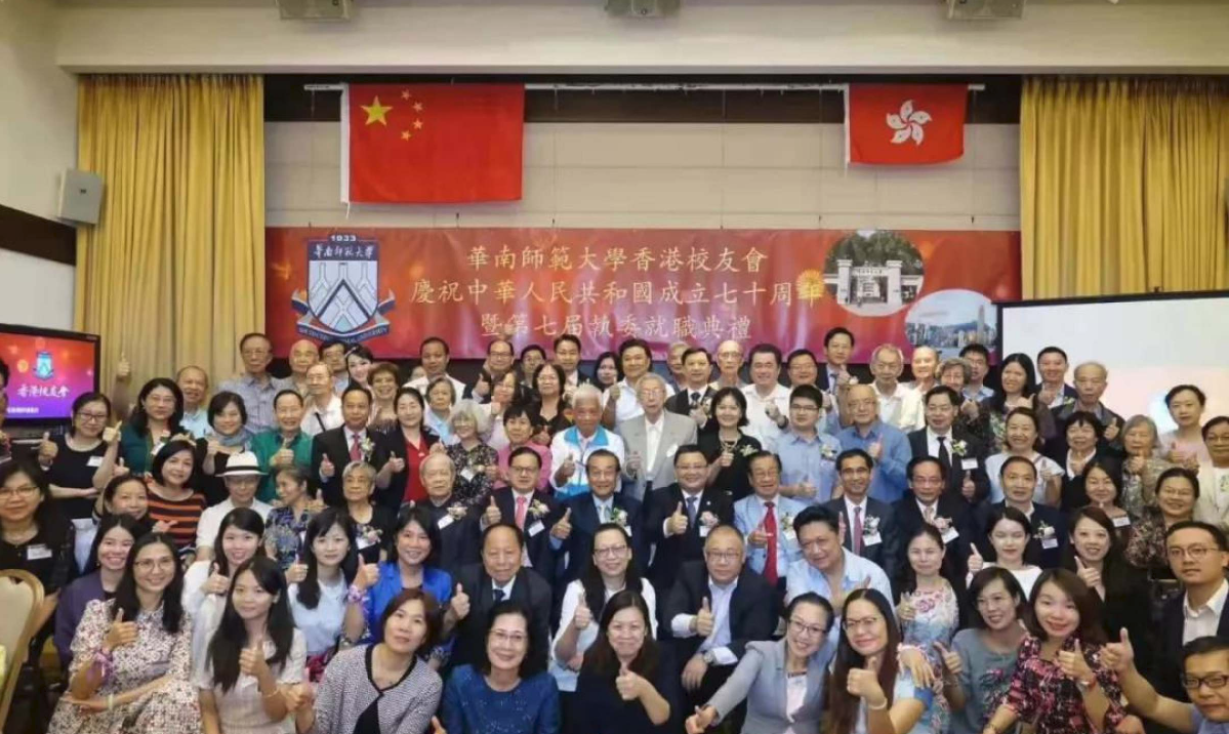 The representative alumni, Zheng Chiqin, who graduated in 1977 and worked as a principal in Guangdong Experimental Middle School for 21 years, said, "no matter where we work, our life will be tied with our school permanently."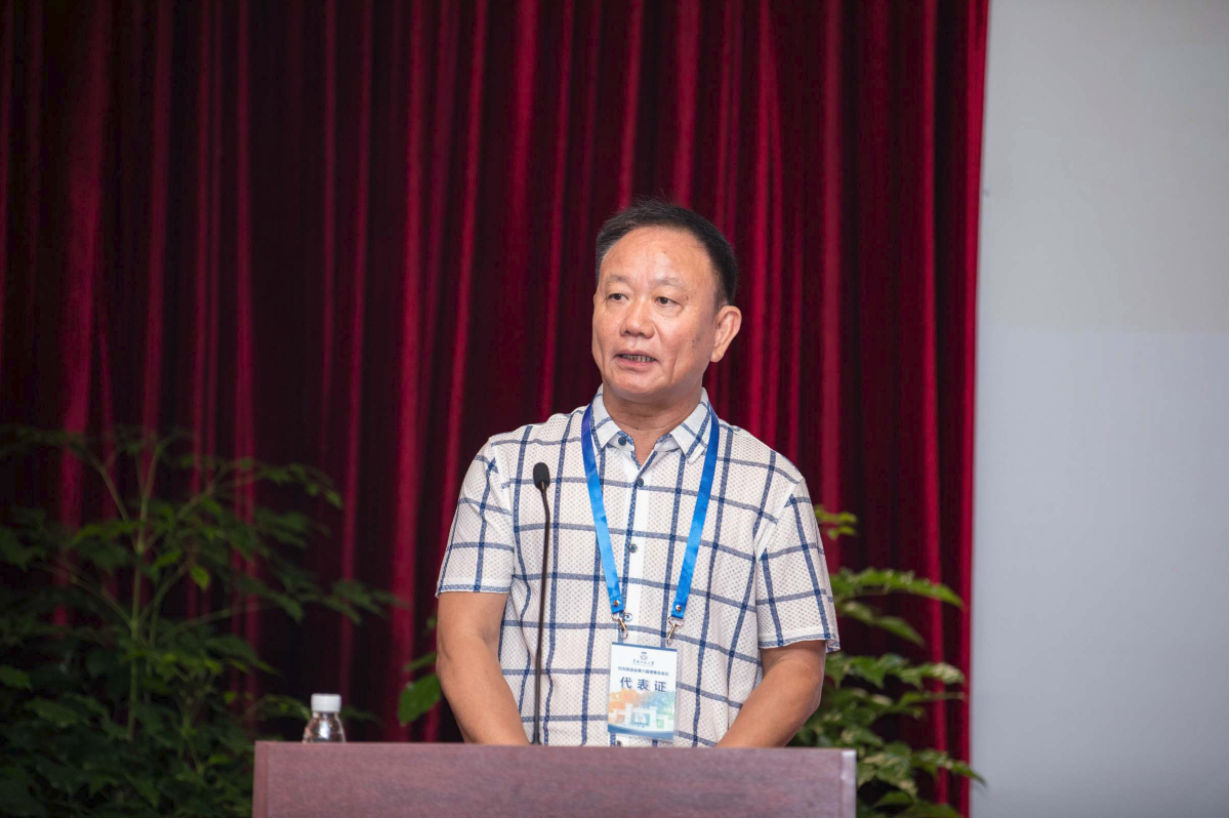 Wang Hanqiang, president of the Guangzhou Qingping Group, who devoted himself to financial support of the alumni association, said "I will continuously contribute to the development of SCNU and hope an increasing number of schoolfellows become outstanding in respective area and participate in the improvement of SCNU."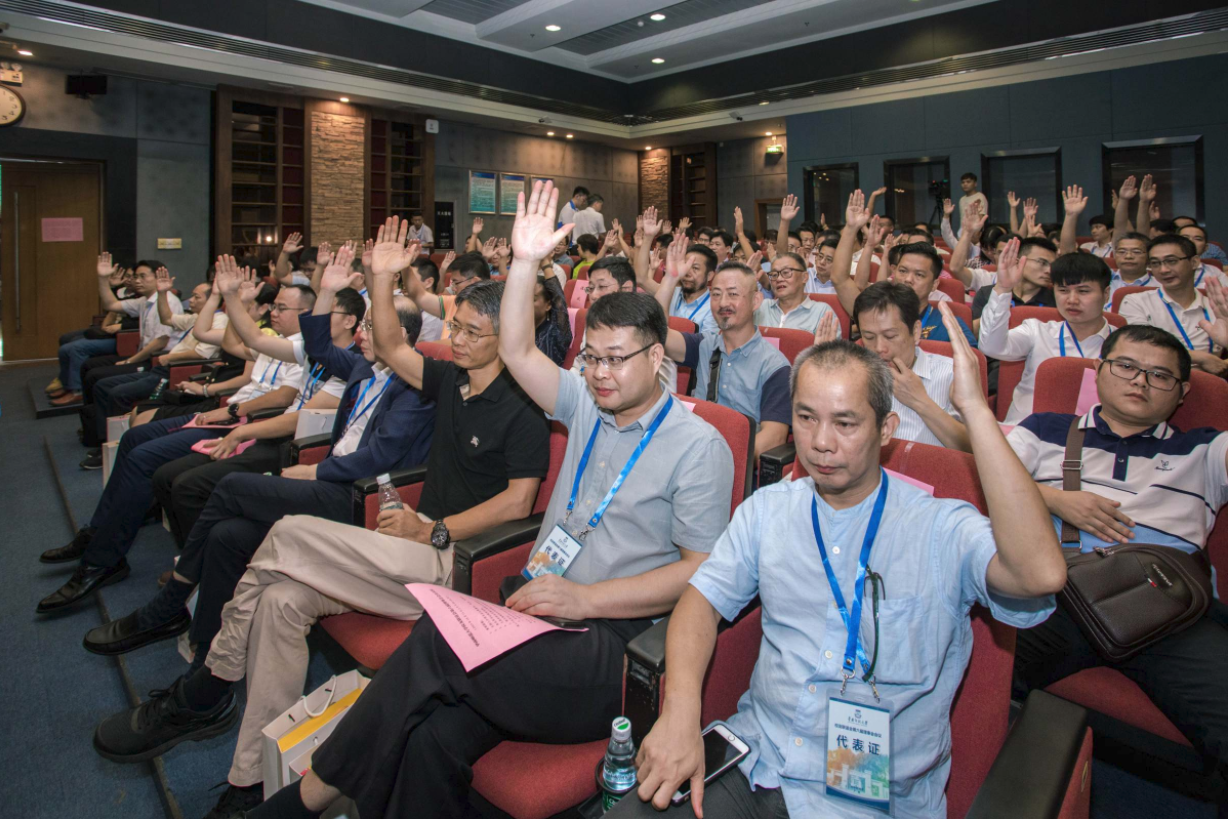 The attendees vote for a new board of governors
---
Translated by Qiu Lezi, Wen Yanyu

Proofread by Edwin Baak
Edited/ Reviewed by Li Jianru
What to read next: