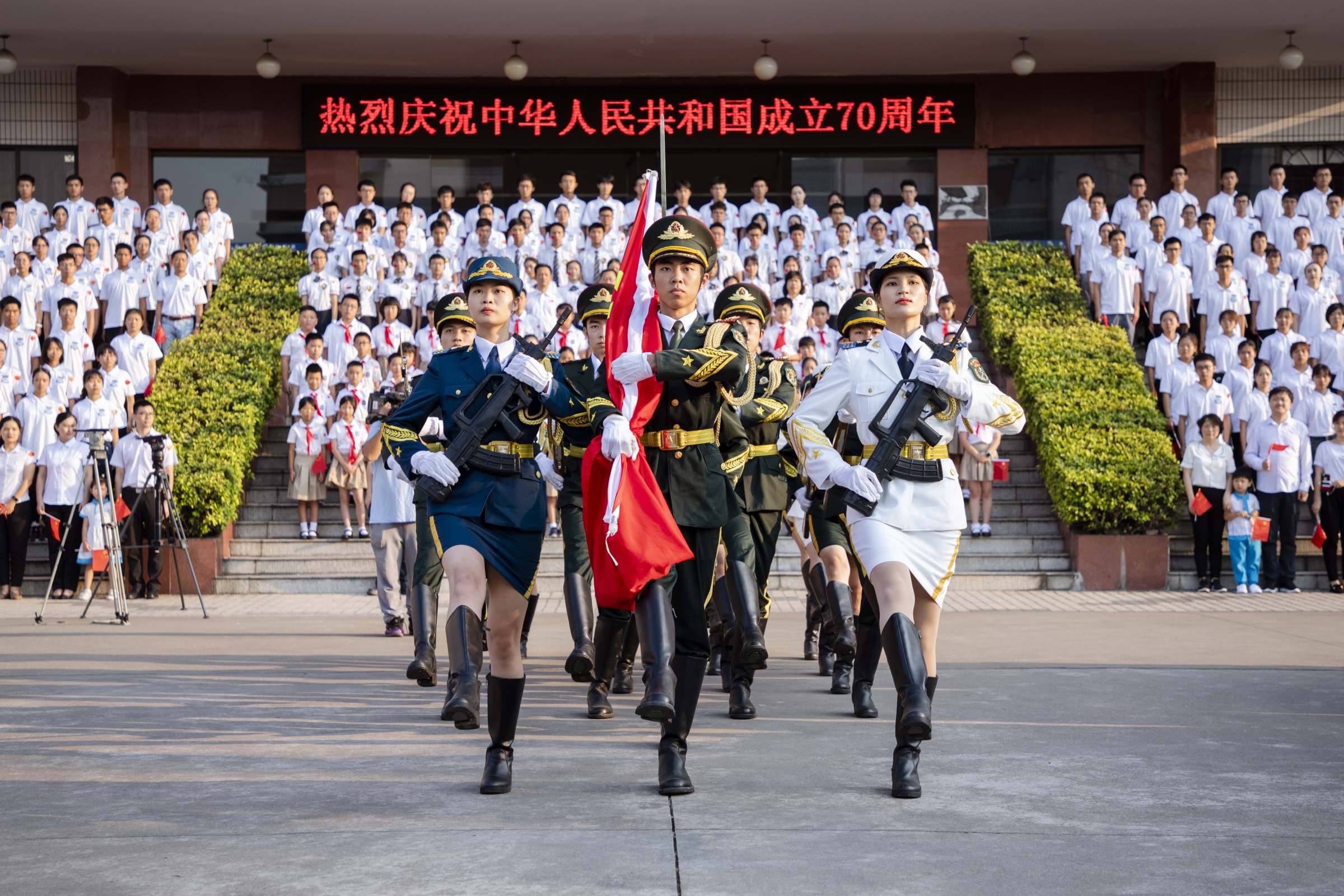 On September 30, ten thousand lecturers and students attended the flag-raising ceremony in the celebration of the 70th Anniversary of the Founding of the People's Republic of China. The flag-raising ceremony was held at the Shipai campus, the University Town campus, and the Nanhai campus simultaneously.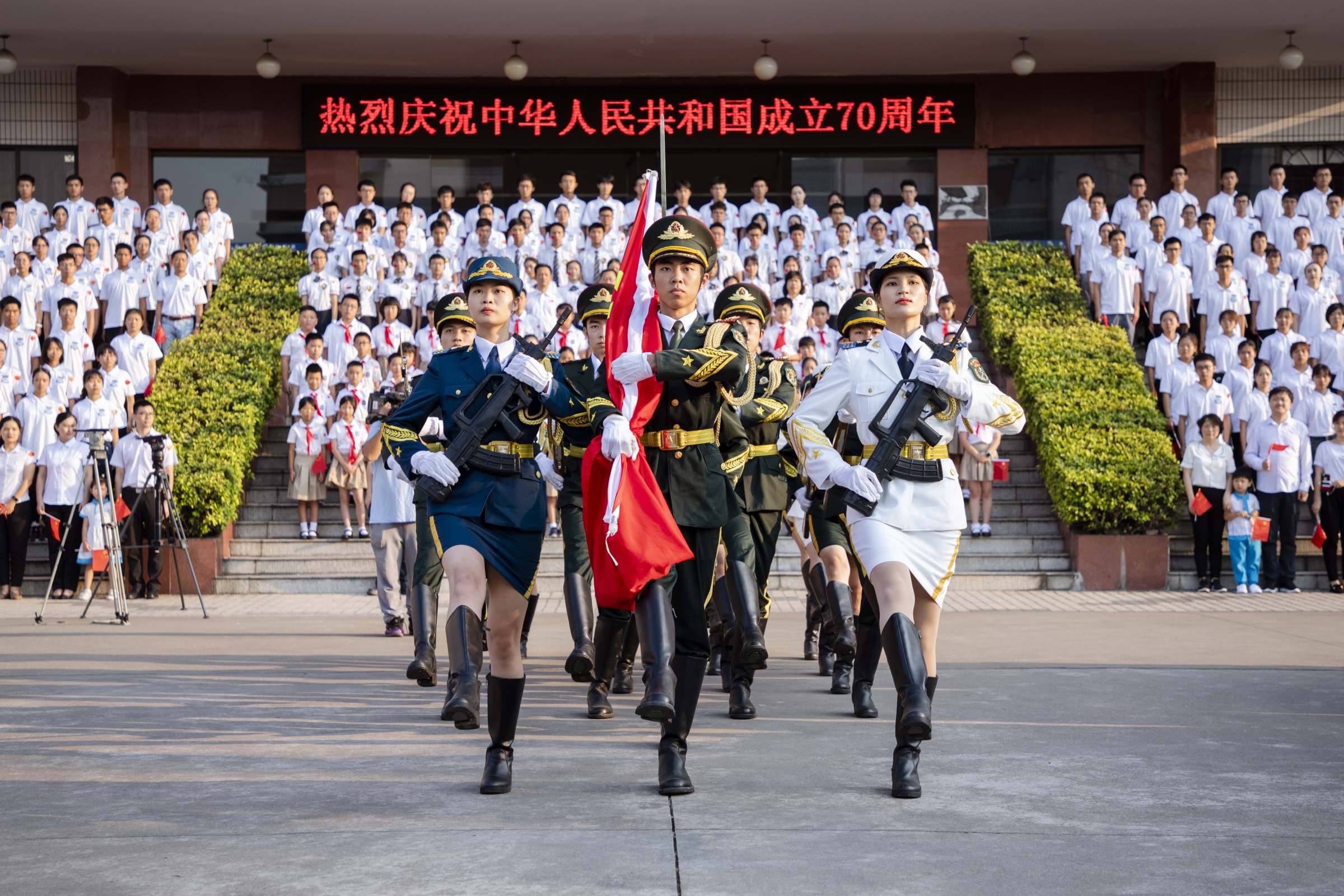 At nearly 7:30 am, over ten thousand people, including the representatives of the students and faculties from different schools of SCNU, the Affiliated kindergarten of SCNU, the Affiliated Primary School of SCNU and the Affiliated High School of SCNU, gathered in a spectacular formation at the three campuses.
At the beginning of the ceremony, the National Flag Escort of SCNU marched to the flag-raising platform with the powerful music of the national anthem. When the flag-bearer was ready, everyone started to sing the national anthem while watching the national flag raising and fluttering in the wind.
Then, Zhu Kongjun, the Secretary of the Party committee of SCNU, delivered a speech. He hoped that all the lecturers and students of our university could always keep up with the times, remain true to our original aspiration, never forget our sacred mission, and to be the pioneer and dedicator of the socialist modernization drive to contribute to the realization of the great rejuvenation of Chinese nation.
After the speech, everyone began to sing the Song of Motherland, waving the national flags in their hands with great passion. The singing that engulfed the entire campus conveyed our deep love for our nation.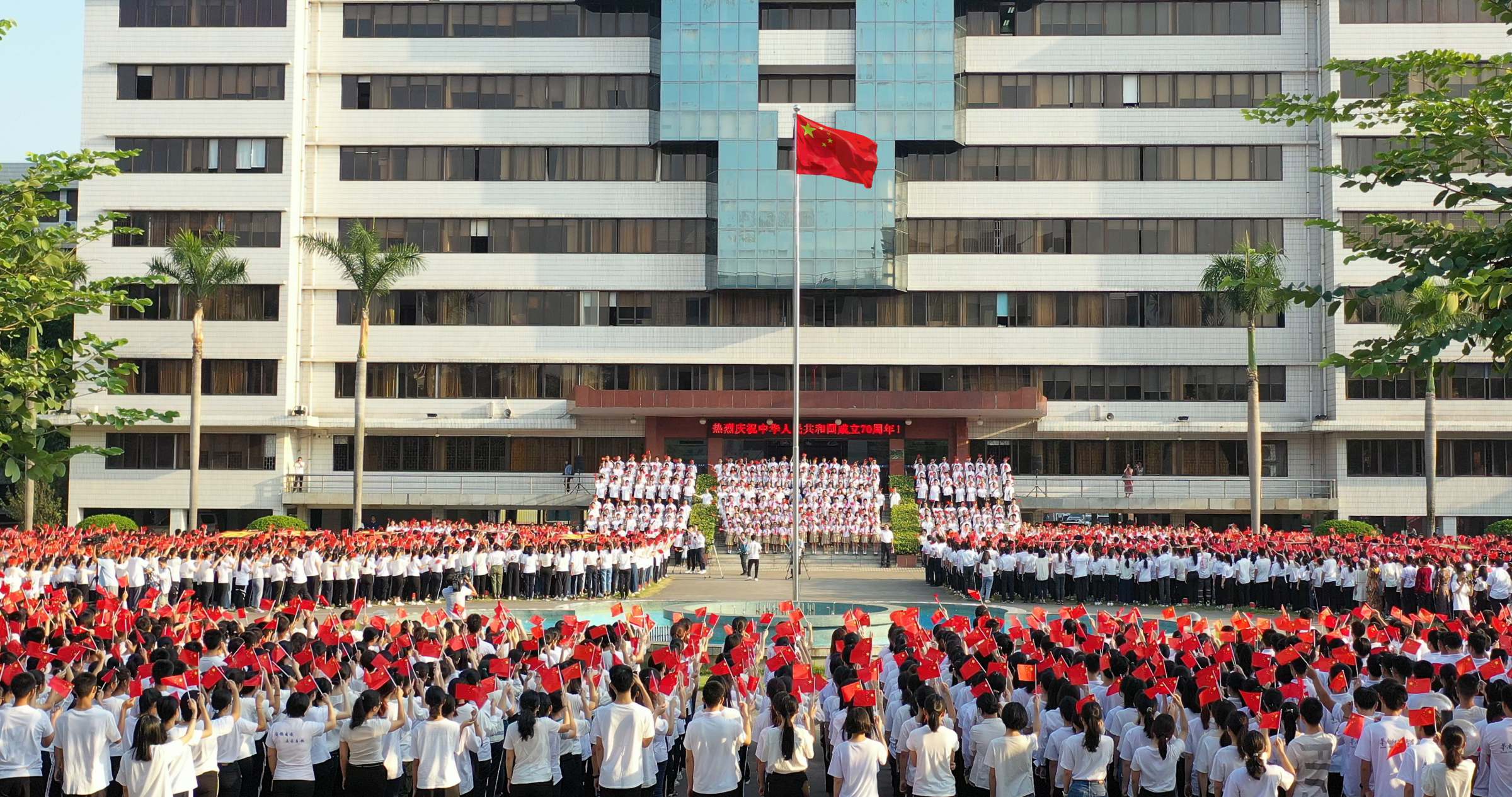 Liang Ji, the counselor of the School of Urban Culture, was touched by the ceremony, " 70 years is a long time for a man, but as for a country, it's very short. The most important thing is that we should turn our love into efforts and make great contributions to our country and our society. We should bear in mind that the young generation is indeed the future of our nation."
"We don't have to do something huge to show our patriotism because the spirit of patriotism is rooted in every Chinese", said Zhang Xinyue, a student from the School of Education. She said she'd observed remarkable progress in the development of education in recent years such as the application of the informationization and AI.
An arduous journey for decades has brought us the prosperity today. We will remain true to our original aspiration, never forget our sacred mission and wish our nation an even brighter future.
---
Translated: Yang Yi, Guo Xinyi
Proofread: Edwin Baak
Reviewed: Li Jianru
What to read next: