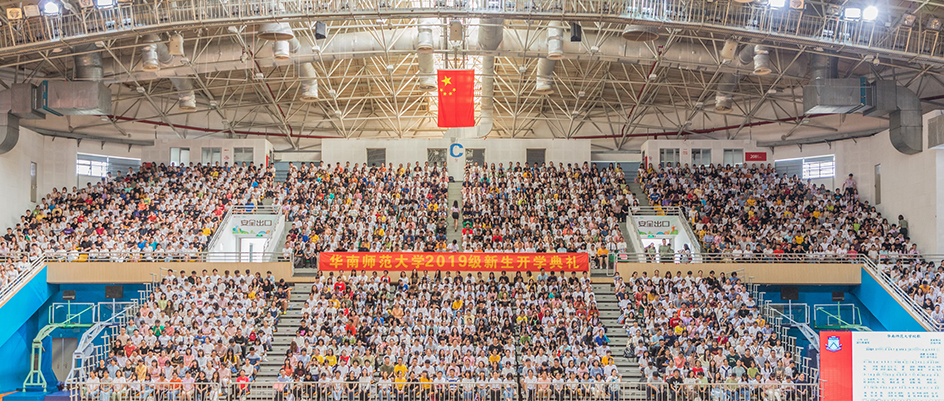 On the mornings of September 4 and 5, opening convocation ceremonies for the 2019 cohort of students were held respectively at three campuses of South China Normal University (SCNU). 11,957 freshmen began their new journey with anticipation for the future.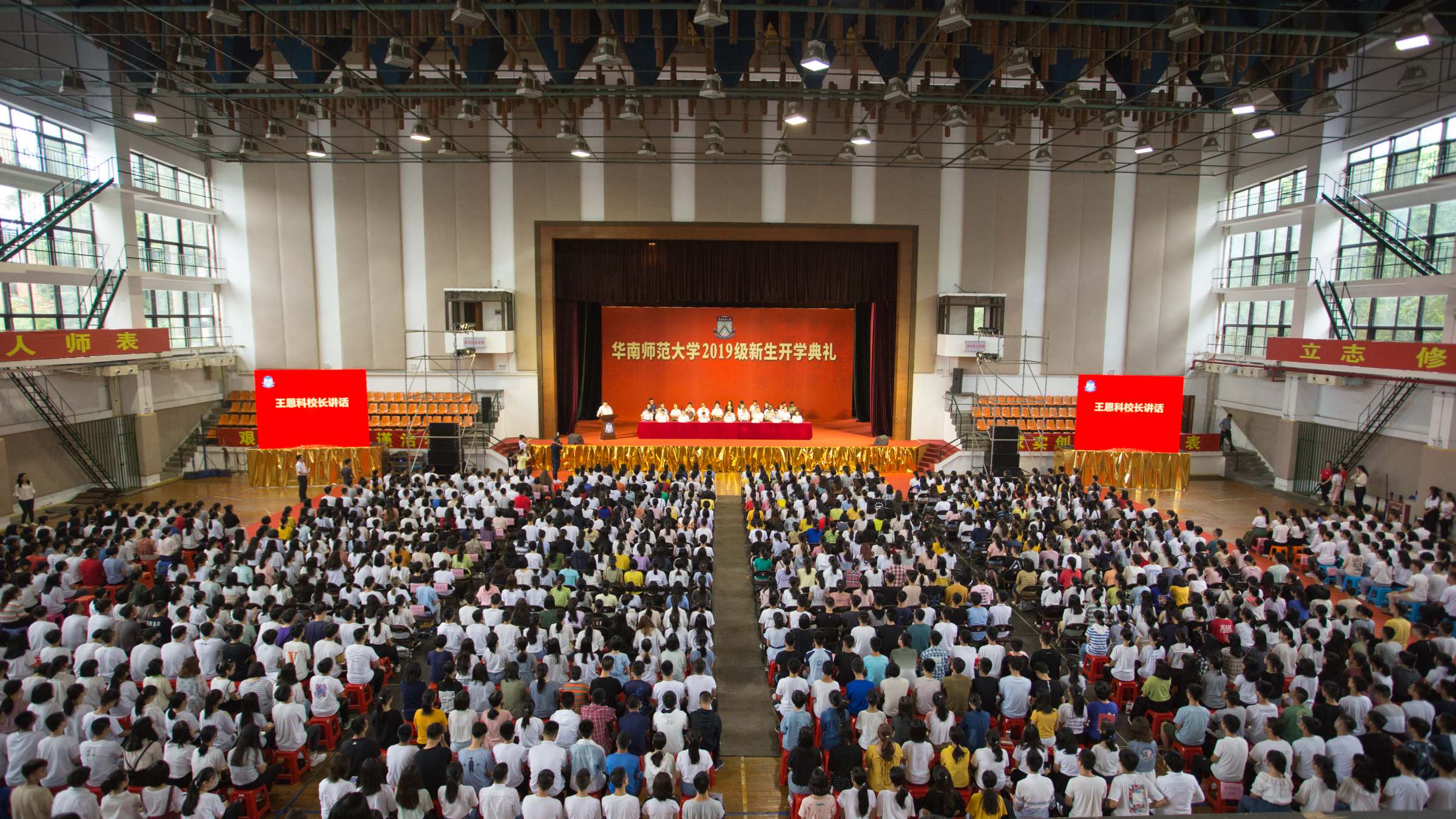 Convocation at Shipai Campus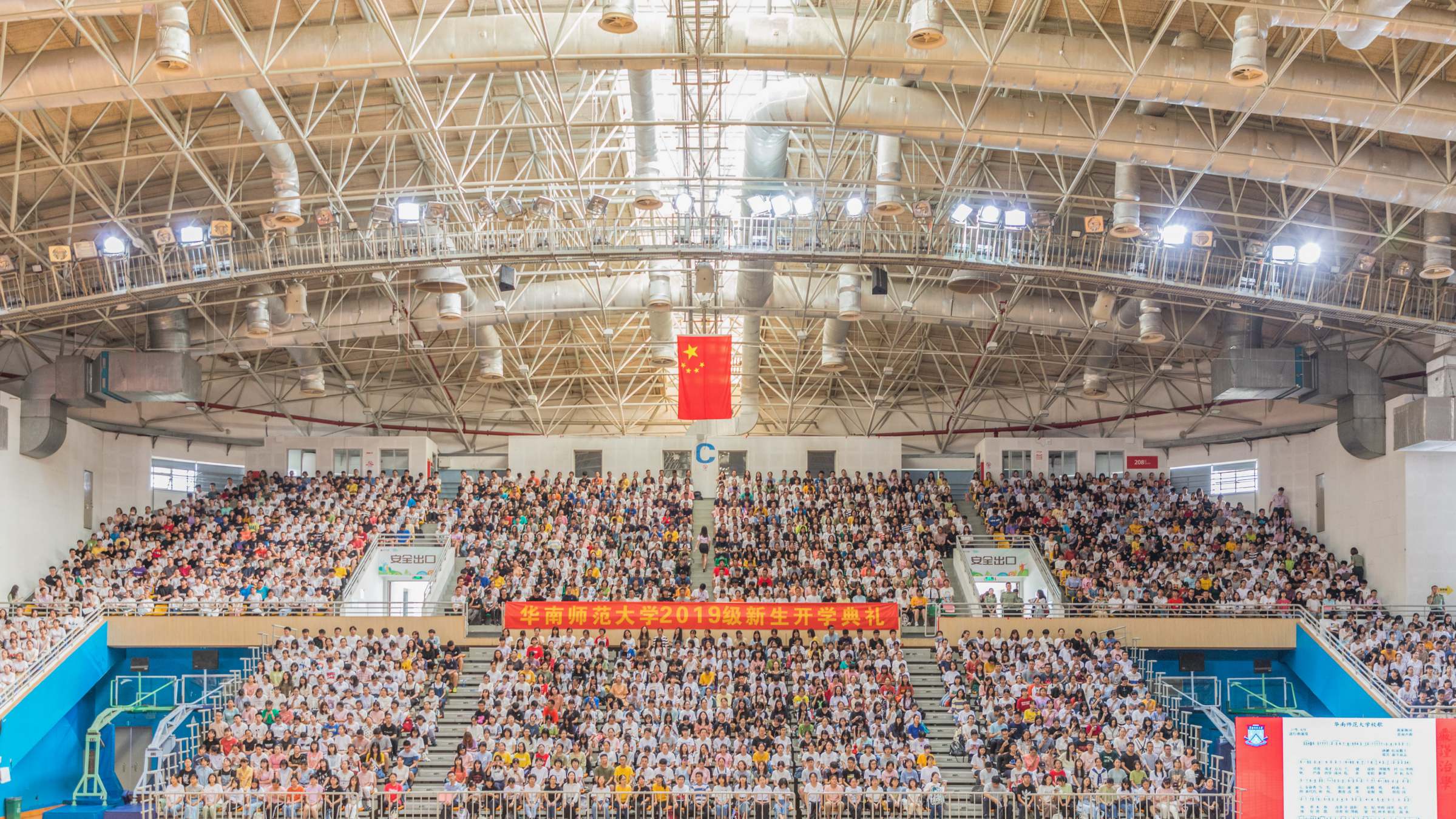 Convocation at University Town Campus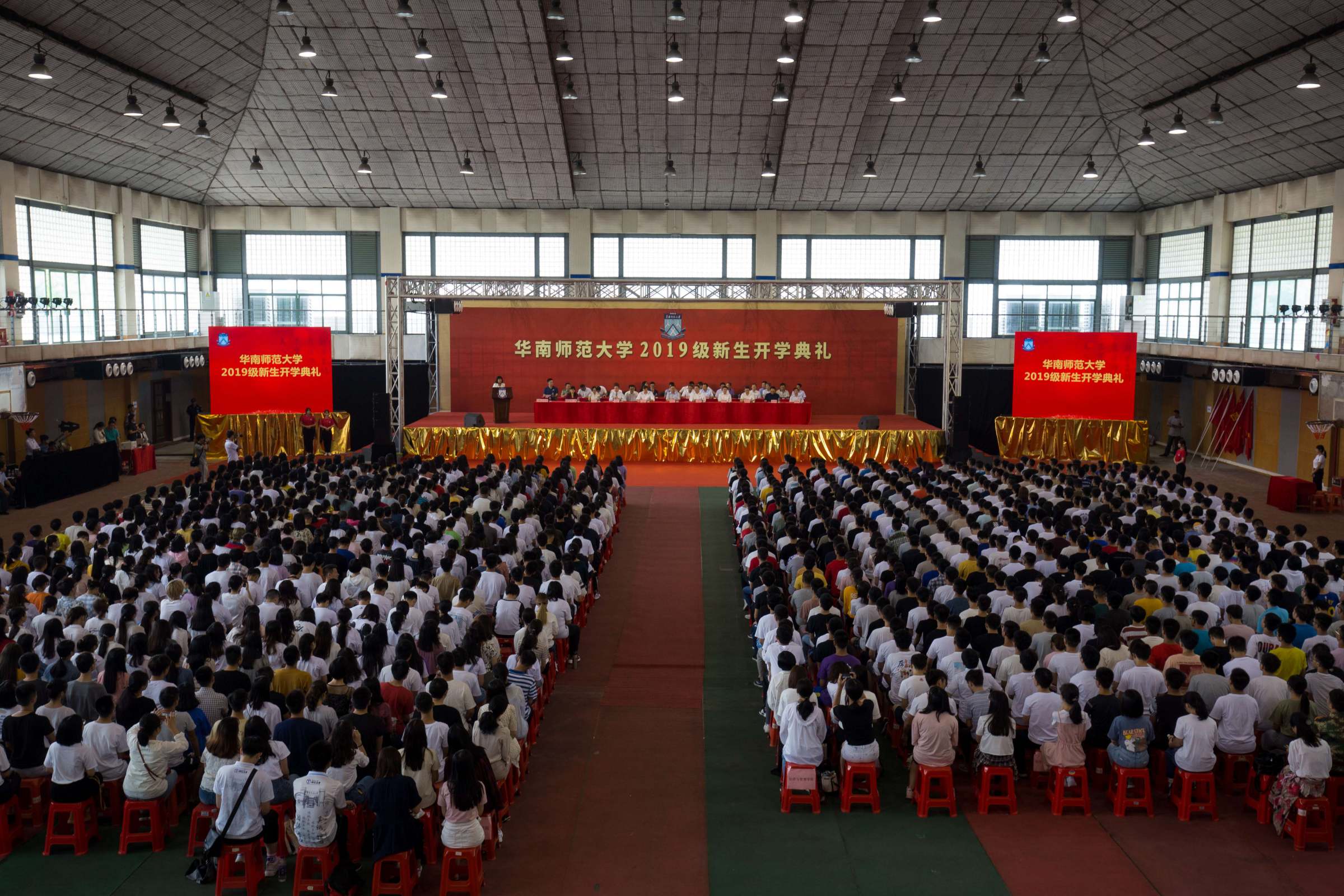 Convocation at Nanhai Campus
SCNU president called for patriotism, ambition and excellence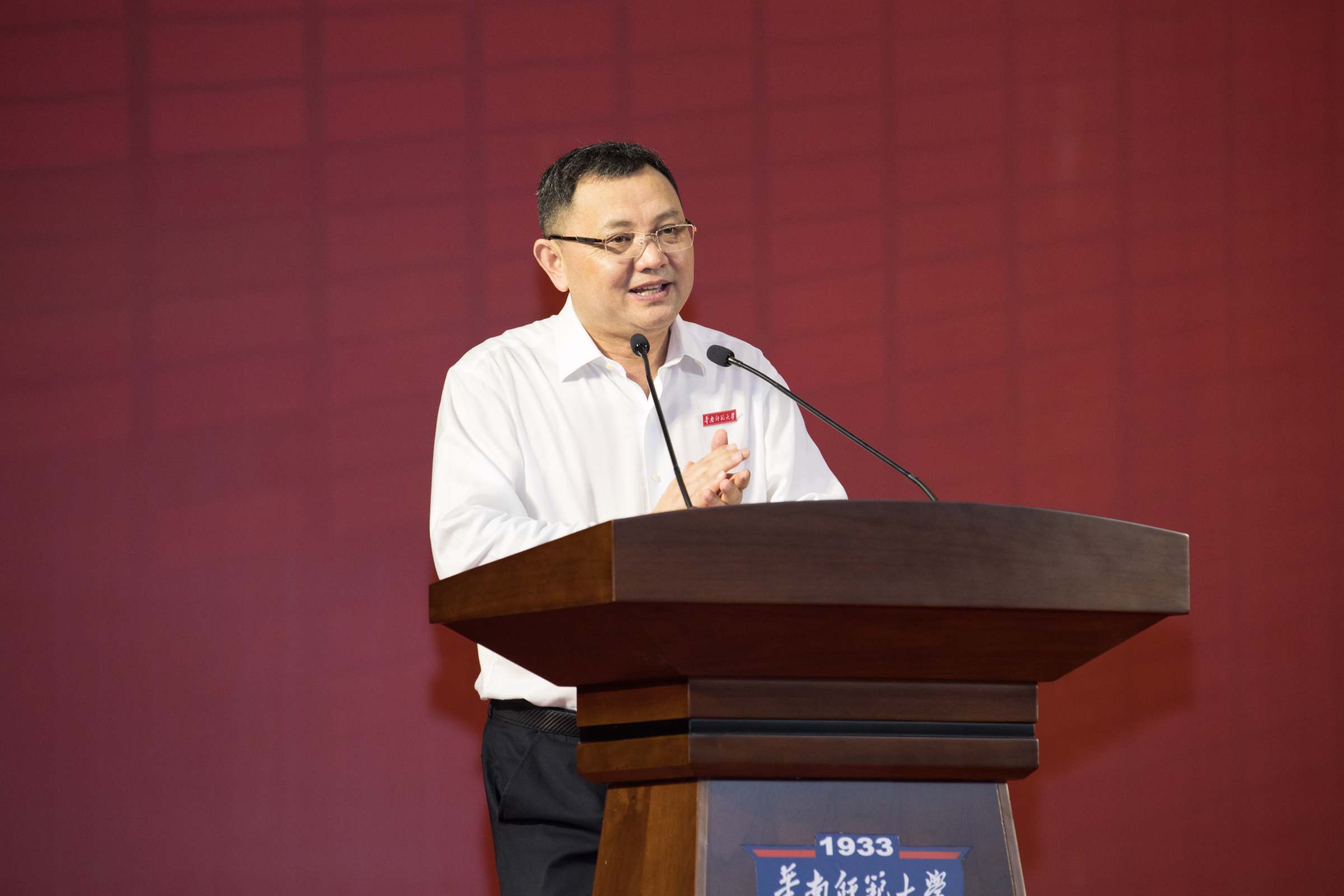 President Wang Enke welcomes the newcomers

School president Wang Enke gave a warm welcome to the new first-year students, saying that the number and quality of them reached new heights in the history of the university. He encouraged them to keep pace with the times as well as be new talents for the society with ambitions, abilities and responsibilities. In his speech, three ideas of how to become elites were shared. First, love the country with a pure heart. Second, stick to the dream with a high aspiration. Third, pursue excellence to be a talent. At last, students were expected to undertake the obligations of national rejuvenation, being the ones of whom the school is proud of.
Teachers shared educational ideas and interesting experiences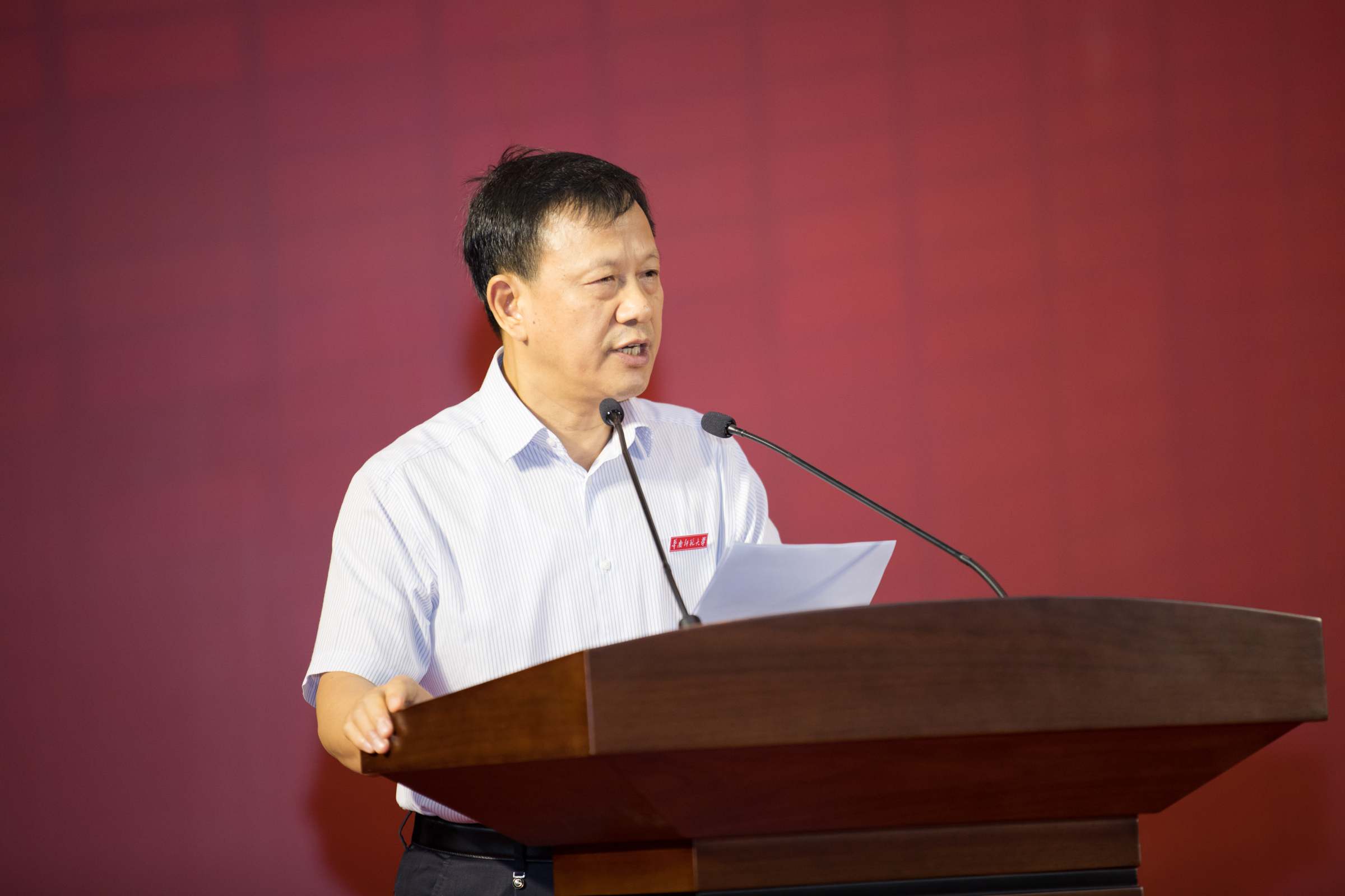 Dean of the School of Marxism, Professor Chen Jinlong encourages students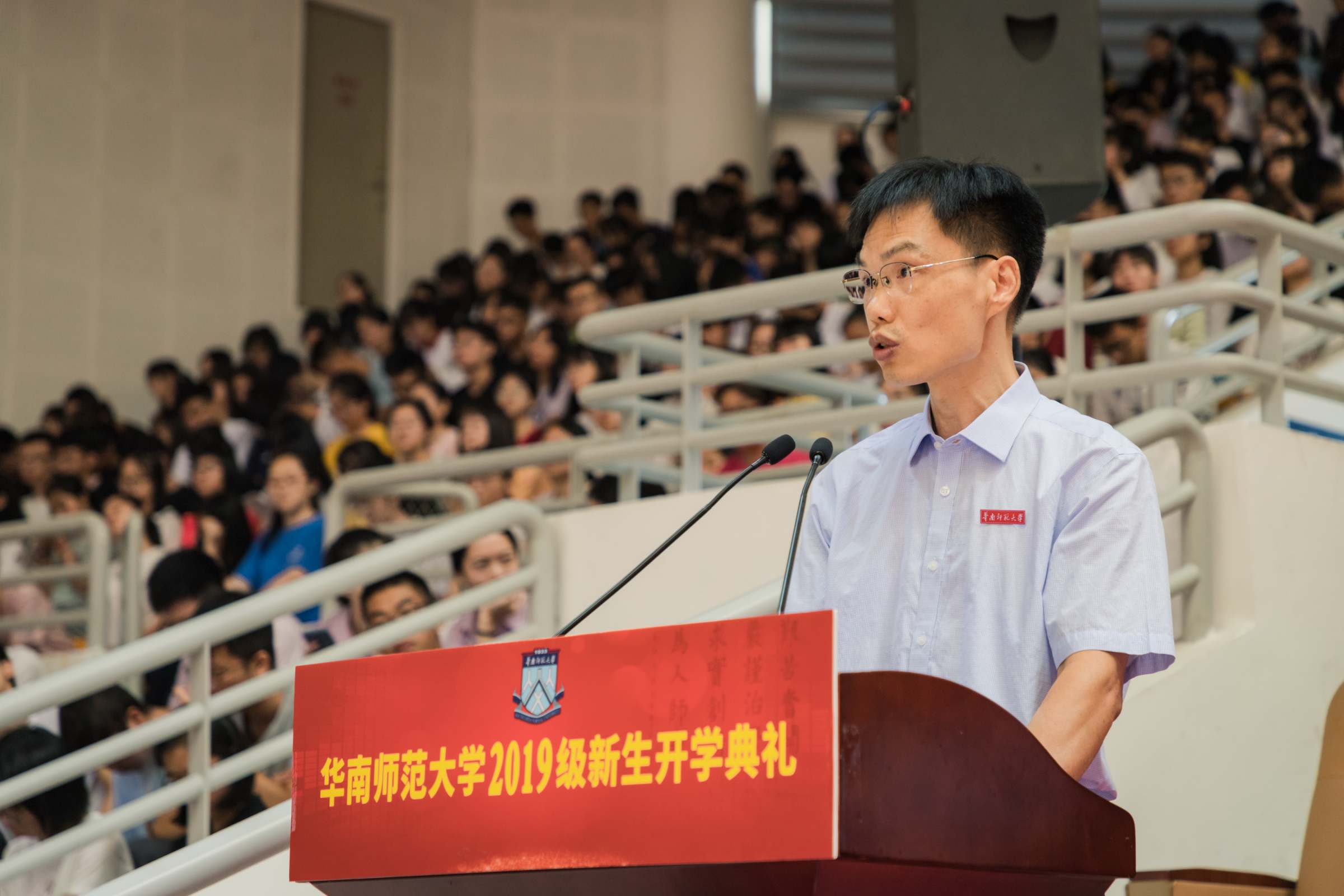 Professor Zhou Guiyao gives a speech
Dr. Jiao shares her story as a freshman at SCNU sixteen years ago

Later, representatives of teachers also expressed encouragement to the freshmen. Dean of the School of Marxism, Professor Chen Jinlong suggested students should firmly keep the faith, bravely fight for the goals, ceaselessly improve themselves and sincerely care about one another. Likewise, Professor Zhou Guiyao from the School of Information and Optoelectronic Science and Engineering shared his ideas of college education, innovative cultivation and responsibilities, while Dr. Jiao from School of Vocational and Technical Education told her story as a freshman at SCNU sixteen years ago, adding that SCNU will turn out to have been a good choice for them.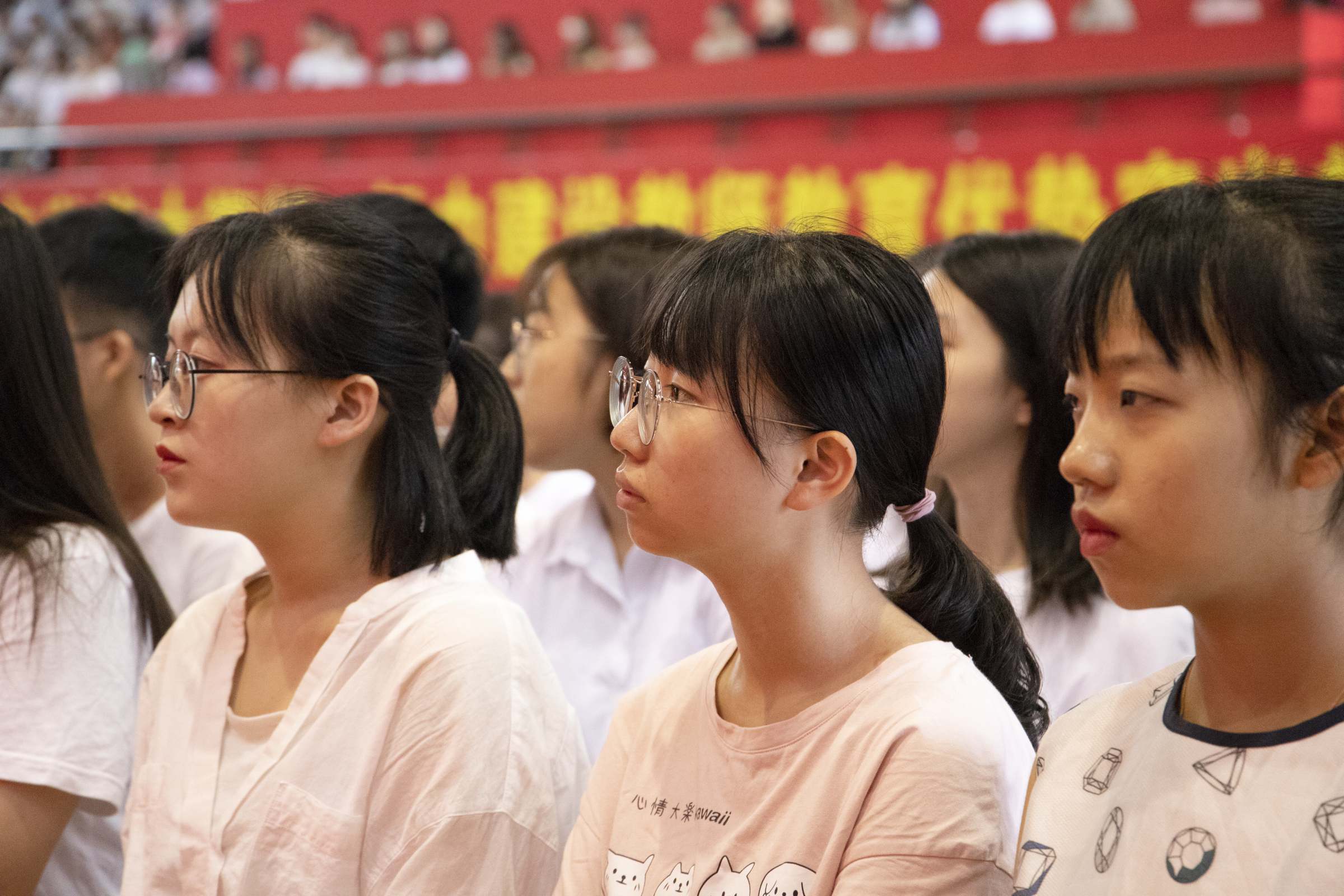 Students listen carefully

Moreover, senior student Deng Wenjie hoped that the freshmen could carry on the stories of SCNU and build a youngChinawith young hearts. Besides, representatives of freshmen also shared how they establish bonds with this university.
Guests supported SCNU and wished the college the best
Vice principal of the University of Aberdeen, Richard Wells speaks at the convocation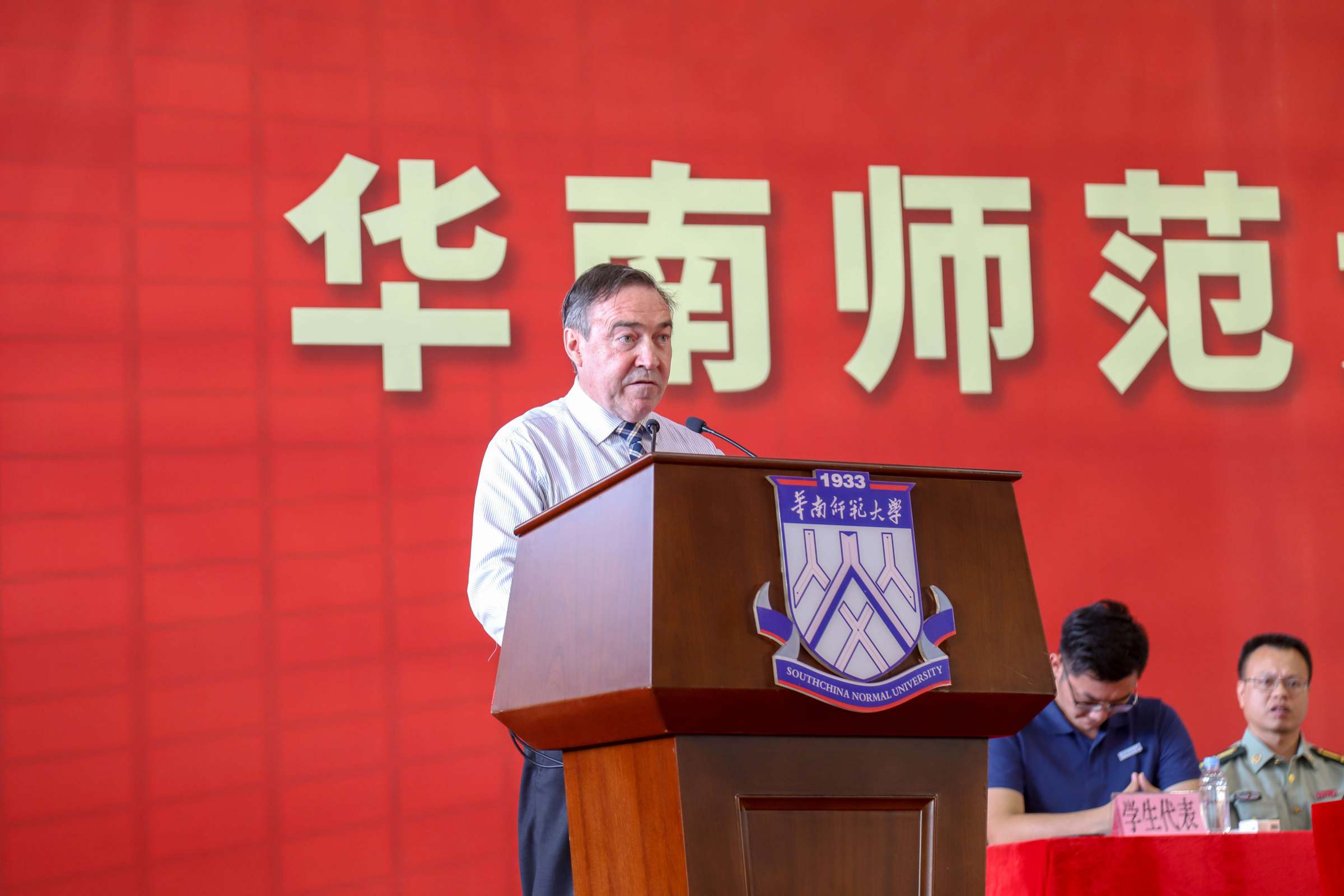 Dean of School of Business and Law of Curtin University, Robert Evans gives a speech

Two distinguished guests attended this convocation. They were Richard Wells, vice principal of the University of Aberdeen and Robert Evans, dean of School of Business and Law of Curtin University, who are the leaders of two colleges that have cooperated with SCNU for a long time. They said they were willing to help promote the transformation of "internationalization, new engineering, interdisciplinary research" at the Nanhai campus. Not only did they express their desire for a long-term cooperation with SCNU, but best wishes were extended.
Flowers were sent to teachers and awards go to standouts
Representatives of freshmen gave flowers to the teachers at respective campuses, for the approaching Teachers' Day.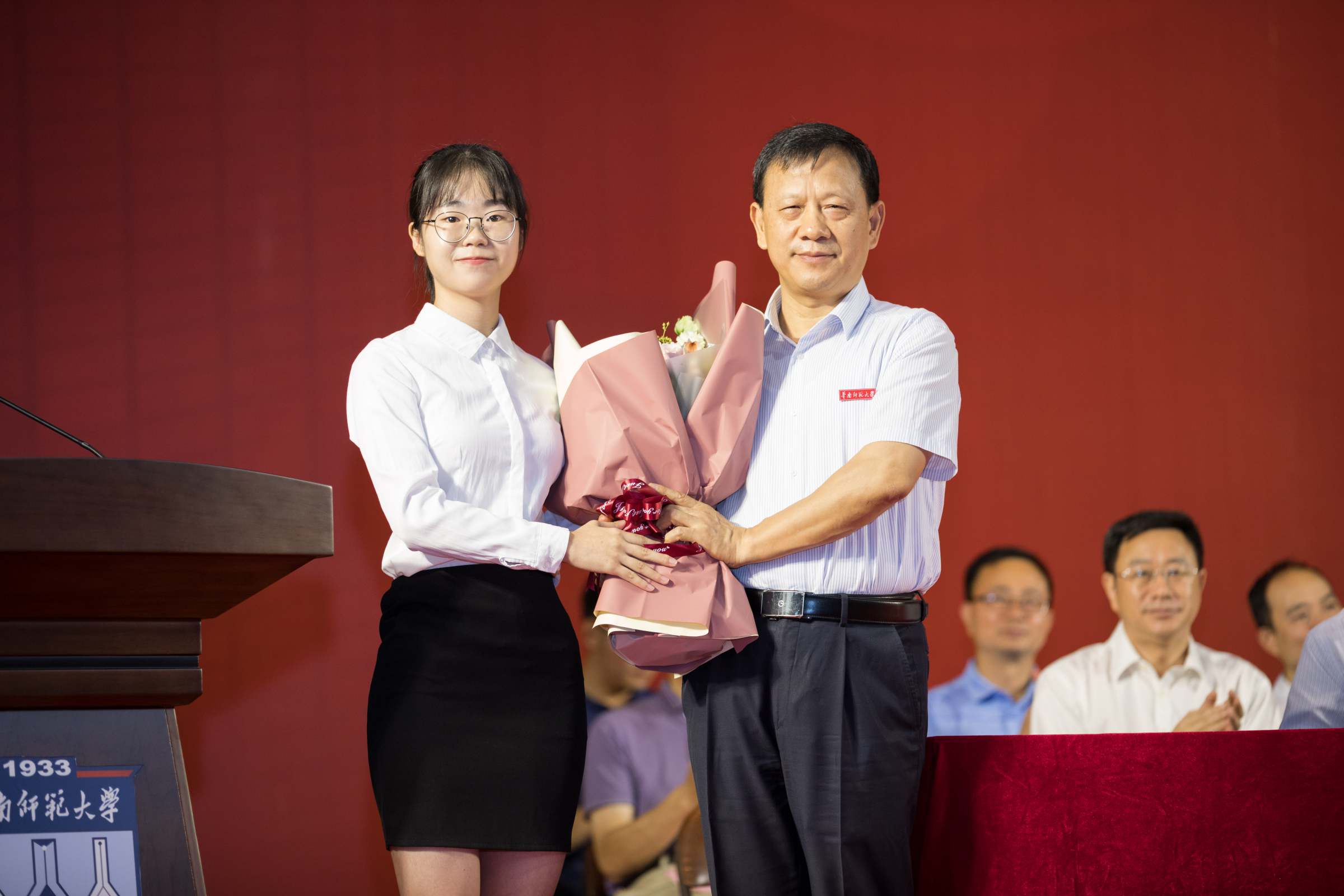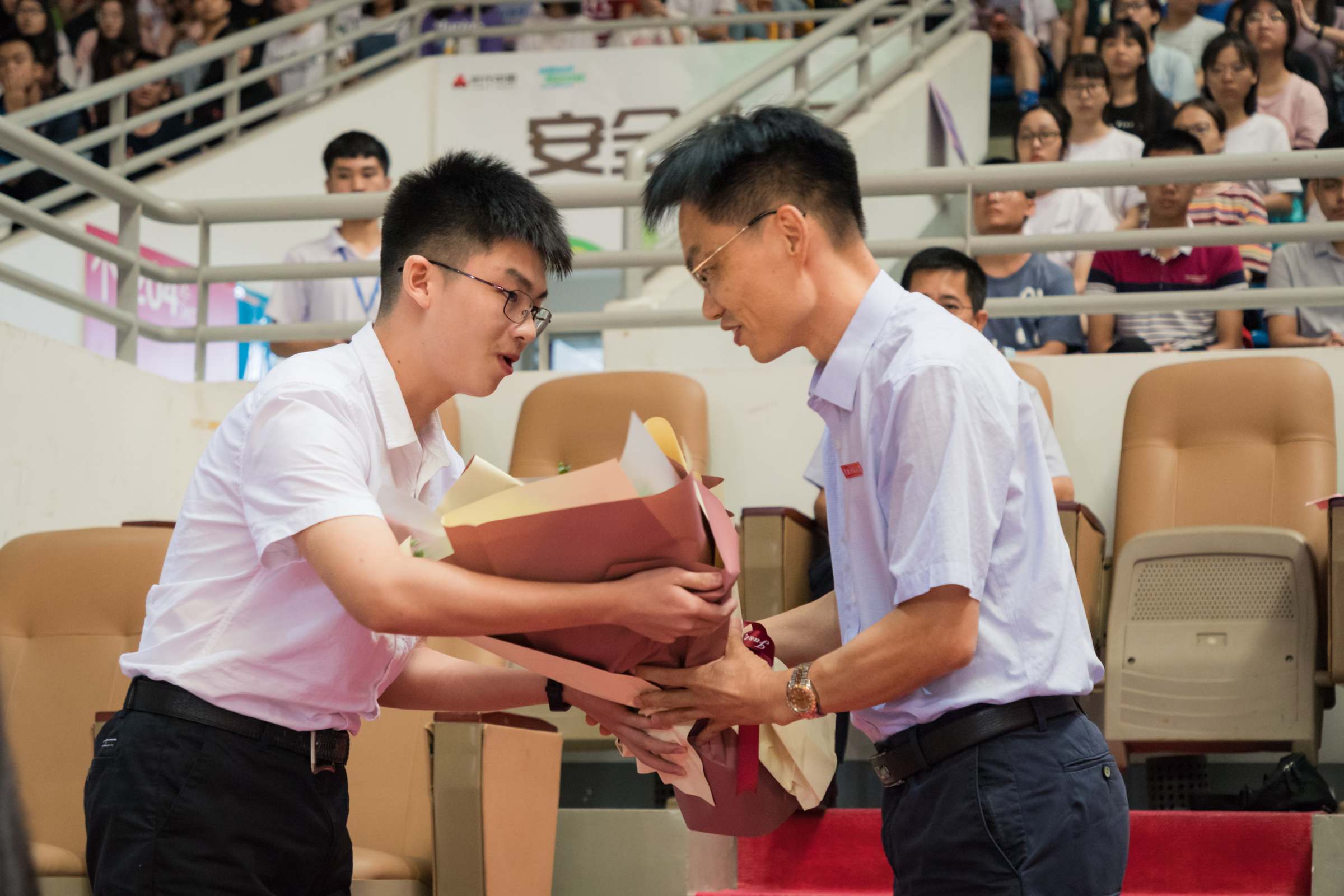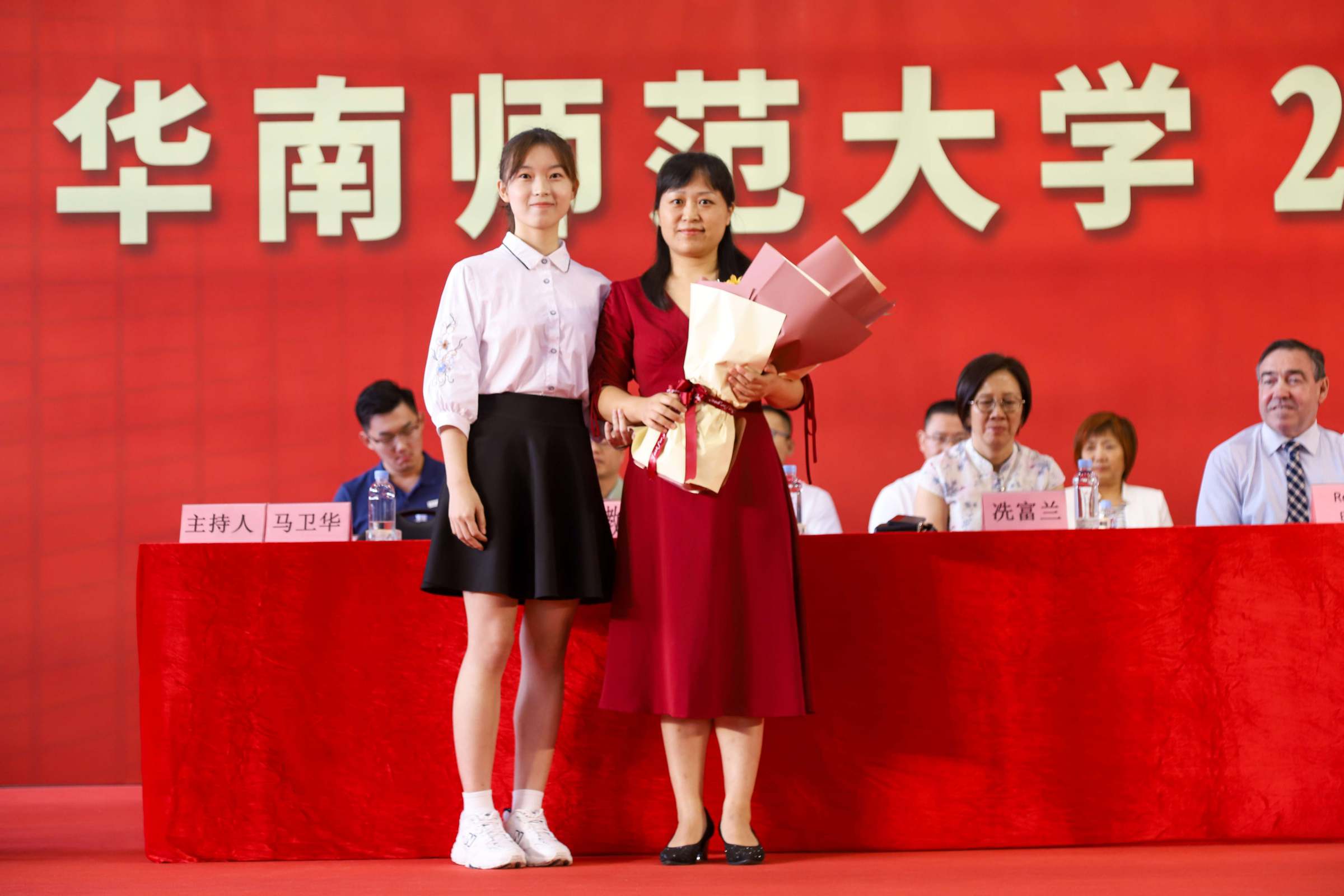 In addition, outstanding freshmen were awarded scholarships during the convocation.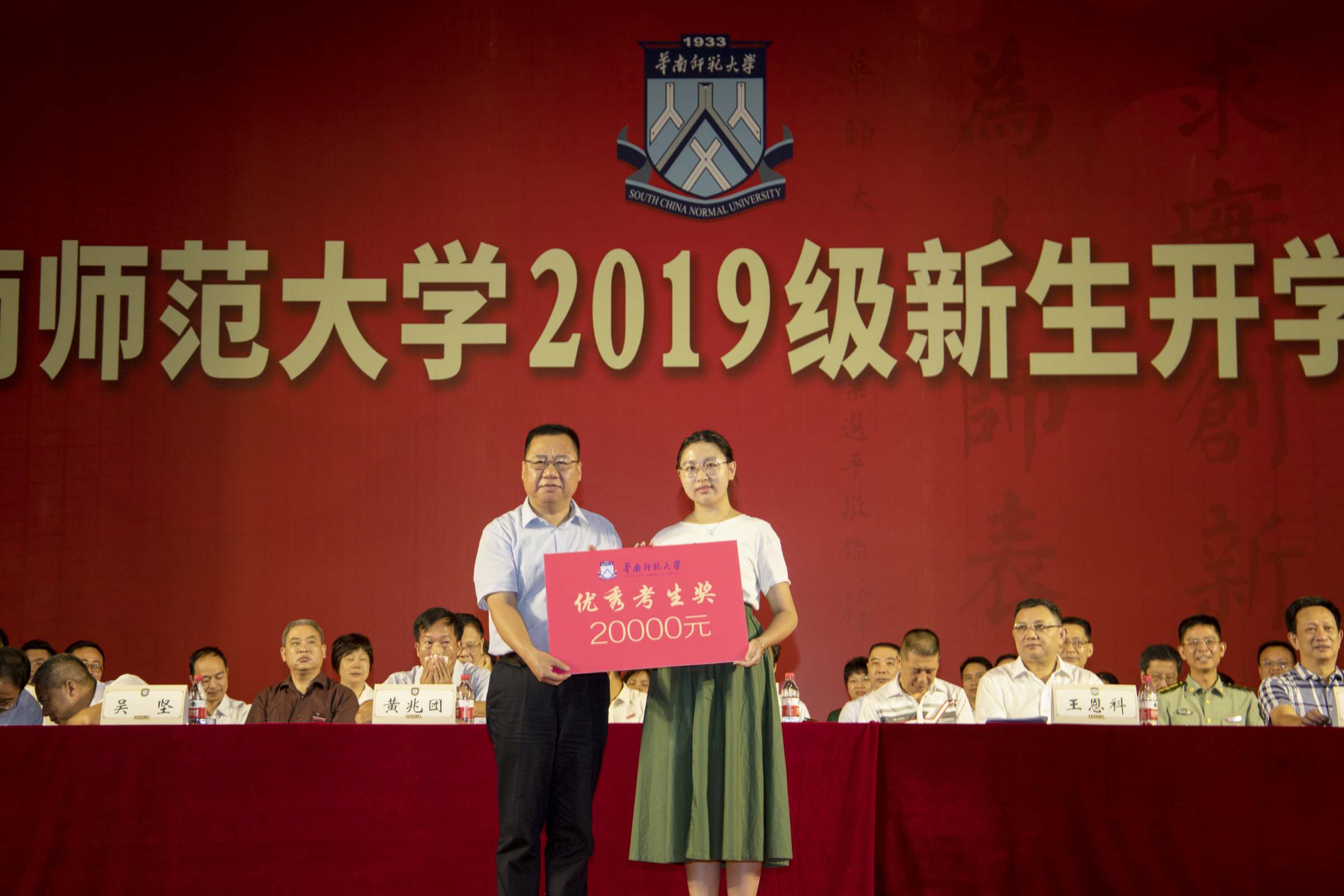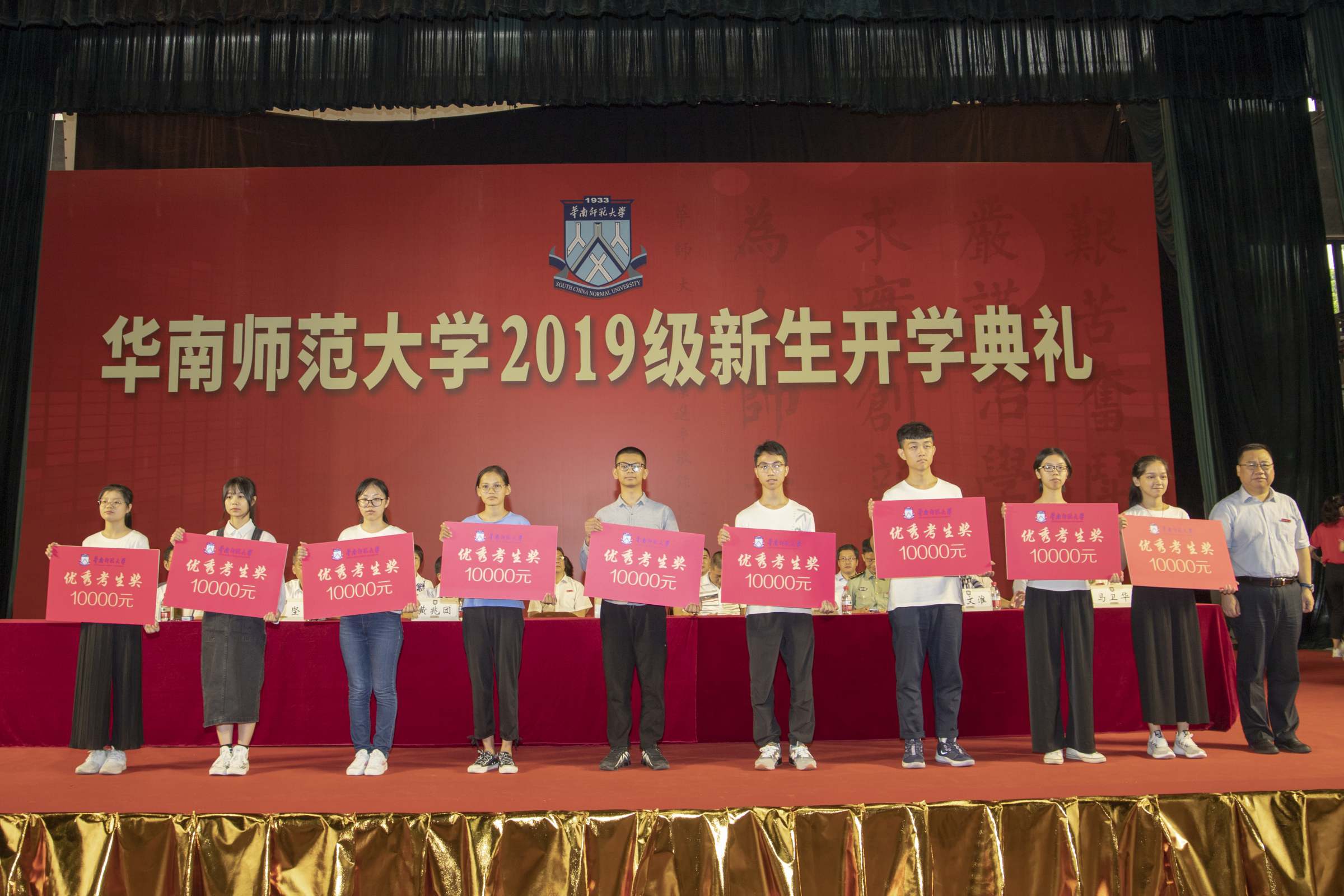 No matter they feel, excited or anxious, with expectations or concerns, college life has begun. It is hoped the newcomers can assimilate themselves as soon as possible and start a brand new chapter of their stories!
---
Translated by Zhou Meiyan
Proofread by Edwin Baak
Reviewed by Li Jianru
What to read next: