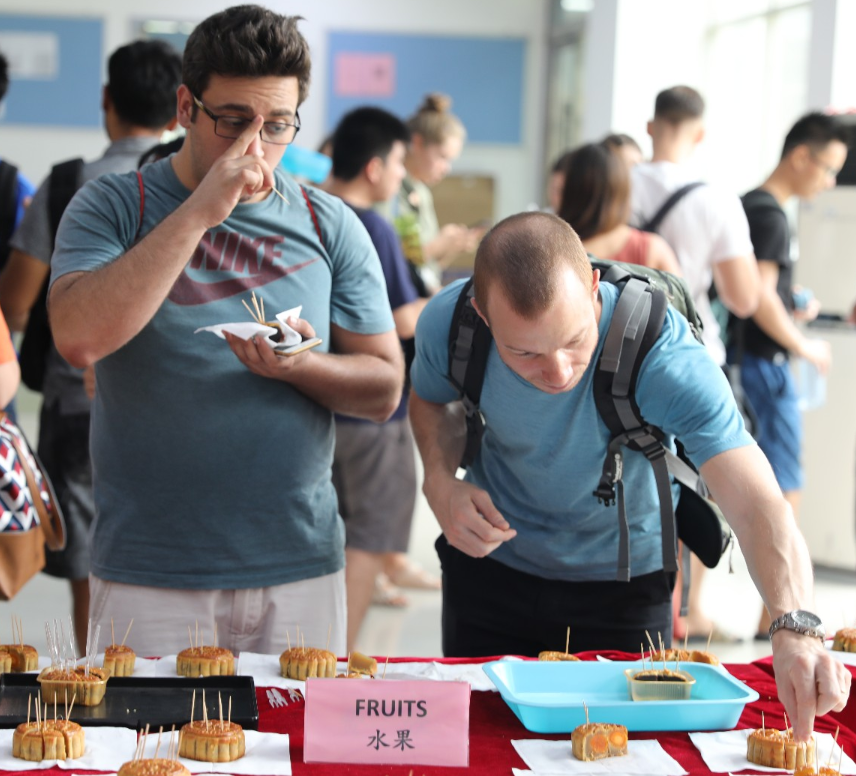 On the afternoon of September 12, the first floor of the College of International Culture was decorated with lanterns, and Chinese classical music was played as a group of international students gathered around several tables displaying moon cakes whose filings range from lotus paste, sweet been paste, to double-yolk, fruit, etc. At the annual moon cake tasting activity, all students showed great interest, with curiosity and pleasure glinting in their eyes.
Students gather around several tables displaying moon cakes
Ms. Liu, secretary of the College of International Culture addressed the group at the beginning of the Moon cake Tasting activity, high-lighting the significance of the Mid-Autumn Festival in China, sharing with the students the symbol of moon cake and giving them the best wishes for life and study. After the brief introduction, all the teachers and students shared the moon cakes together, chatting and laughing delightfully.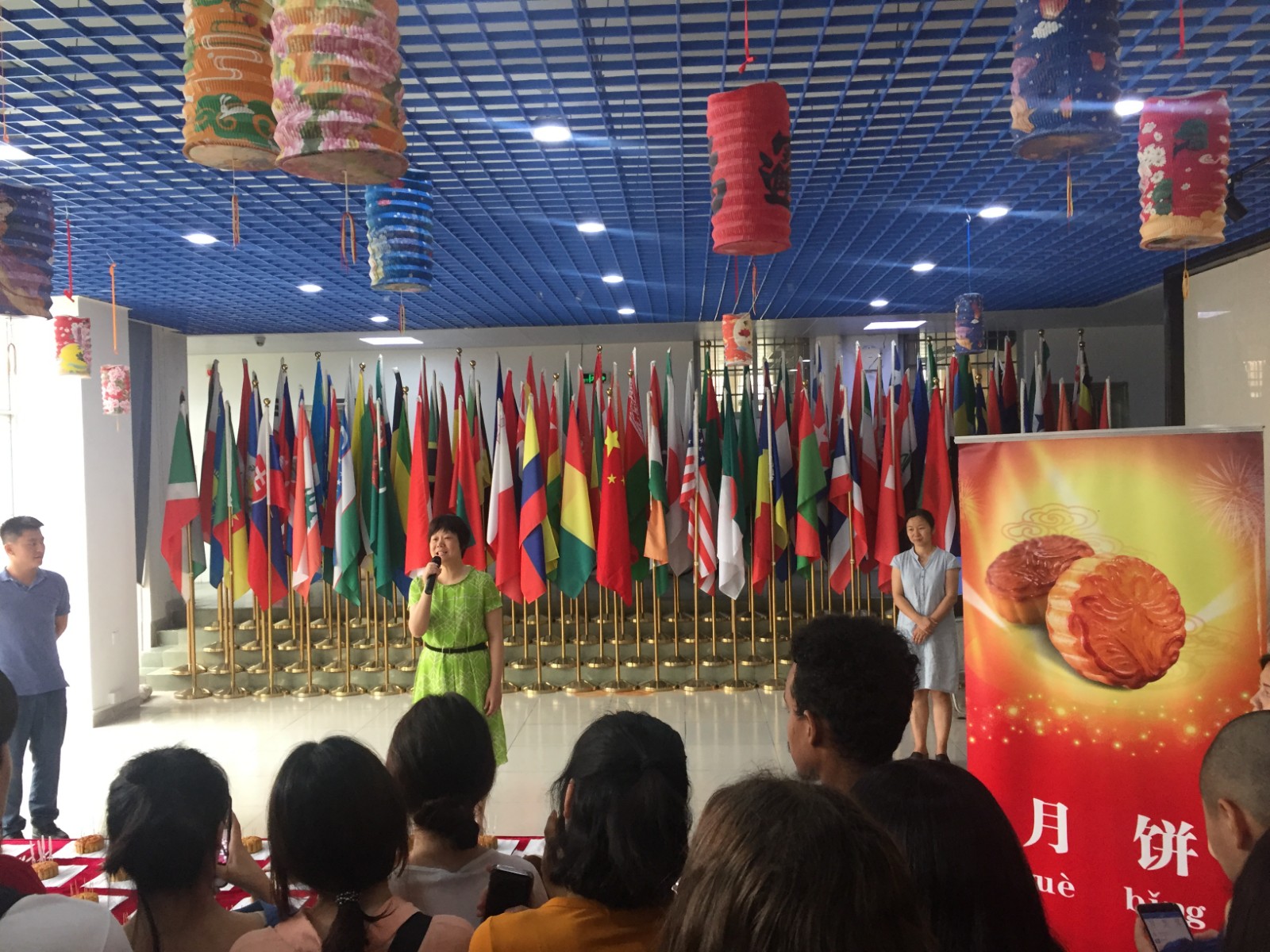 Liu Ling, secretary of the College of International Culture wishes all students a happy mid-autumn festival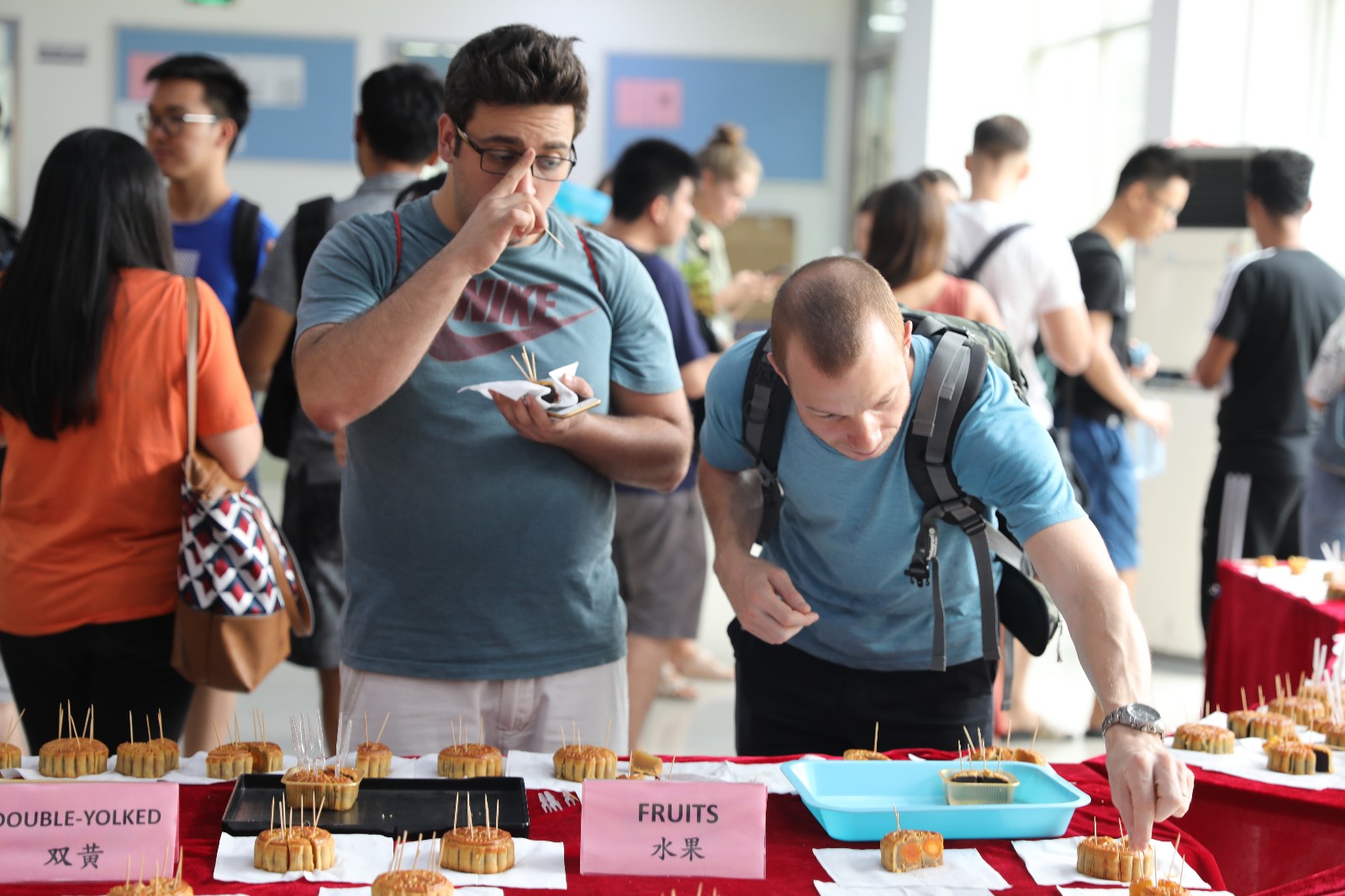 Students share the moon cakes together
Katezyne, a student from Ukraine said it was the first time for her to experience the Mid-Autumn festival. "I can feel that all Chinese people are looking forward to this festival, which also provokes my interest," she said, "and the Mooncake Tasting Activity offers us a chance to have a taste of the festival in person. Before this, we just know the Mid- Autumn Festival from the information and photos provided on the Internet."
"This activity reminds me of my family," Cindy, a student from Indonesia said, "In my childhood, we also celebrated the Mid-Autumn Festival together with my family, eating moon cake and admiring the moon. "Kim from Korea also expresses her delight to experience the Chinese Mid-Autumn Festival, "We also celebrate the Mid-Autumn festival, but it is in different fashion in Korea. We will dance in groups beneath the moon, sharing the rice cake with friends and family. "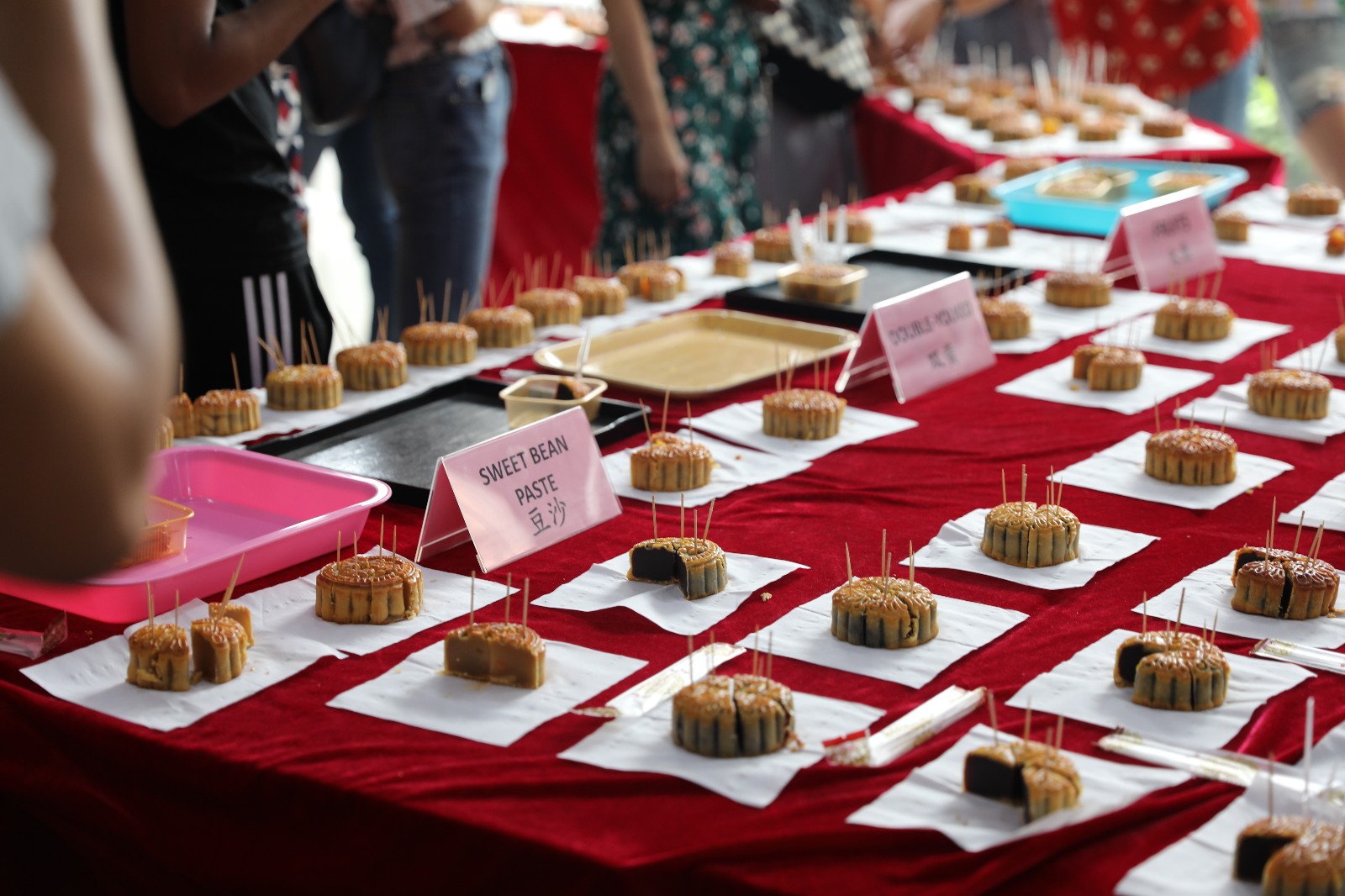 Moon cakes displaying on tables
When talking about how they will spend the 3-day Mid-Autumn holiday, most of them said that they will go outside to savor the life in China and experience Chinese traditional culture together with Chinese friends.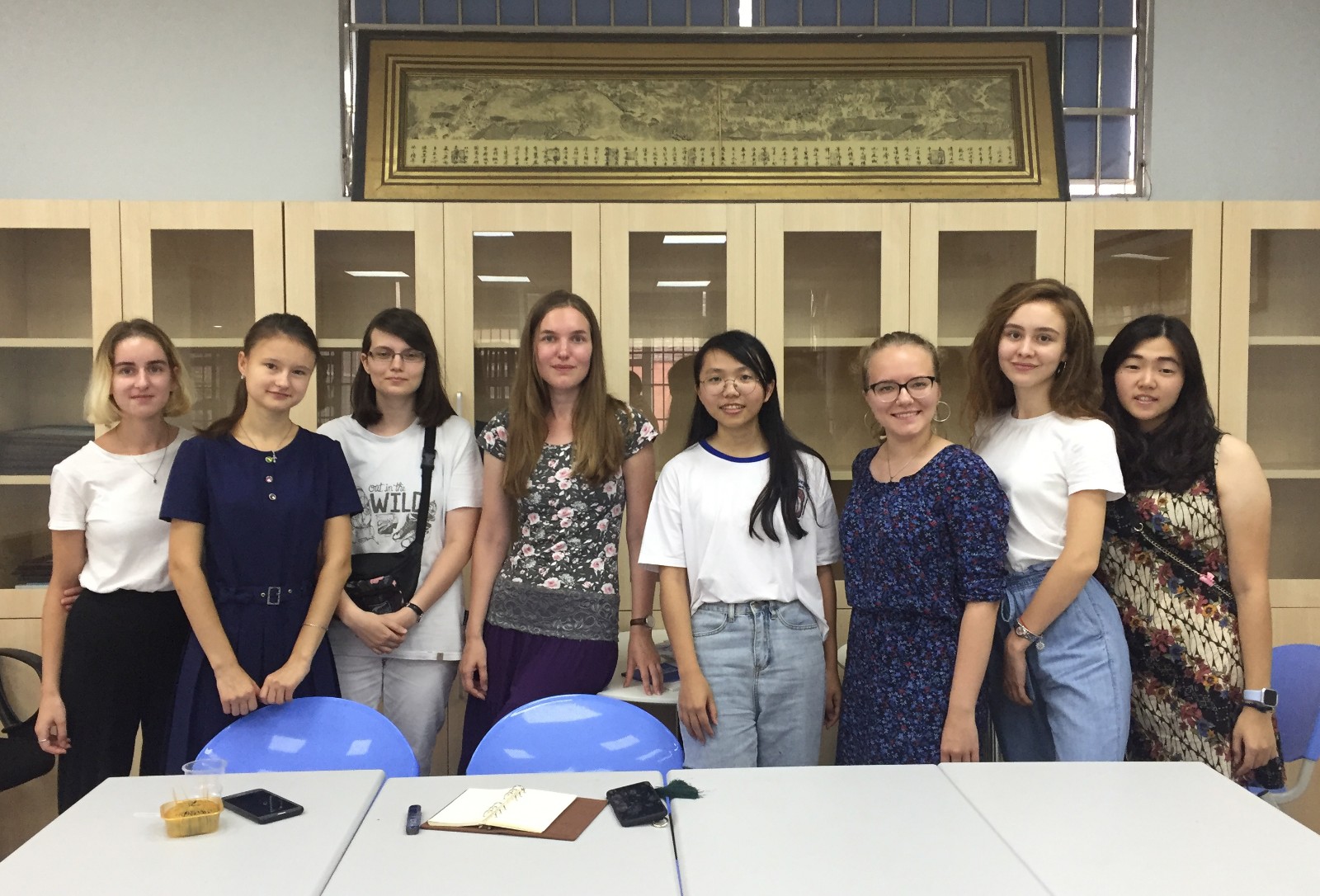 The activity provides a platform for students to communicate and make friends.
"We are glad that our students can enjoy this activity, tasting the moon cake and sharing their opinions about Chinese culture. " Mr. Mo, organizer of this activity said."Just now, one student came to me, telling the legend of the Mid-Autumn Festival, which surprised me a lot!"
The Moon cake Tasting activity has been held since the establishment of the college in 2004. It is held to give a glimpse of Chinese traditional culture, serving as a way to tell Chinese story effectively.
---
Written by Yanyu Wen
Proofread by Edwin Baak
Reviewed by Li Jianru
What to read next: