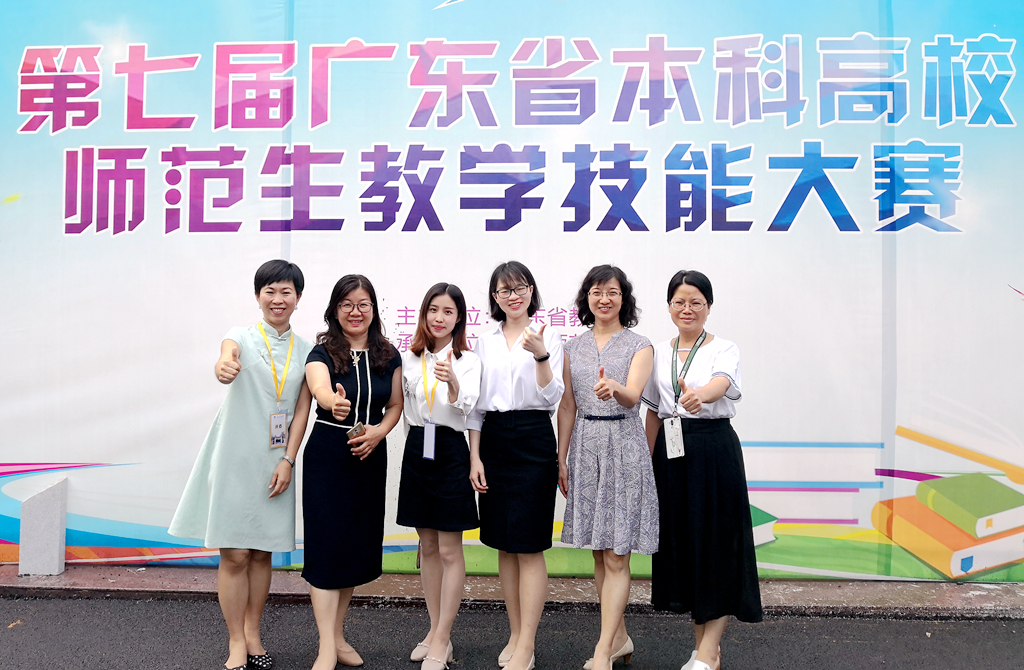 On August 30, the finals of the 7th Guangdong Universities Teaching Skills Competition for Aspirant Teachers (English group) were held at Hanshan Normal University, in Chaozhou. Liu Rumeng and Li Zhen, two students majoring in English education at the School of Foreign Studies of SCNU, qualified for the provincial finals and eventually won the only two first prizes in this competition with excellent performances.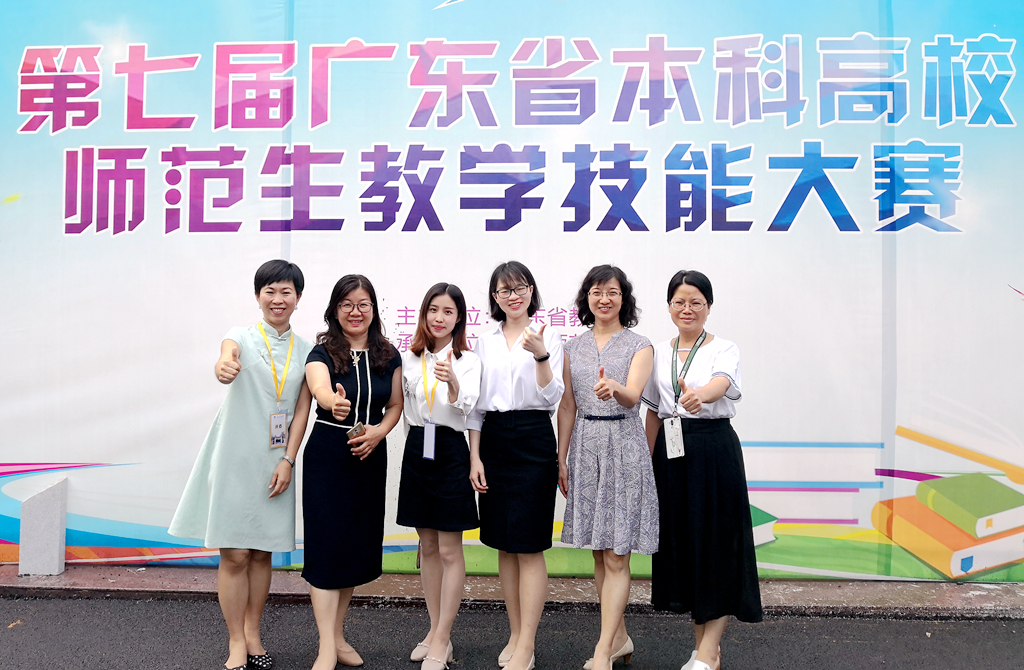 The Guangdong Universities Teaching Skills Competition for Aspirant Teachers is the largest and most influential provincial high-level teaching skills competition for students majoring in education. There were 24 contestants from 14 universities competing in the English finals (each university can only send 2 contestants at most). After using a live lottery to determine the order, the contestants are required to prepare their lessons independently within one hour and then conduct a 12-minute simulation teaching of a high school English reading class. The judges select the best 12 contestants based on effectiveness of curriculum design, teaching skills, and individual professional quality. This high level competition is conducive to promoting the communication among universities in Guangdong and motivating universities to effectively improve the practical ability of students majoring in education and aspiring to become teachers.
In recent years, under the guidance of the Guangdong New Normal Schools' Construction Action Plan and the concept of SCNU "Strengthening normal students' education", the School of Foreign Studies has been paying close attention to the quality of English education majors and highlighted the integration of English subject teaching and interdisciplinary knowledge in the curriculum. On one hand, the U-G-S model (University-Government-School) is used to coordinate education, and the front line teachers are invited to the classroom to ensure the professional development of aspirant teachers before and after graduation, in post-service career development. The teaching skills class is taught in small classes. Moreover, by developing aschool-level micro-recording room, appointing a teachers' team to guide students and taking some others measures, the School of Foreign Studies has achieved great progress in improving the training quality of English students aspiring to become teachers.

---
Source from School of Foreign Studies
Translated by Jiang Xiaohua
Proofread by Edwin Baak
Reviewed by Li Jianru
What to read next: