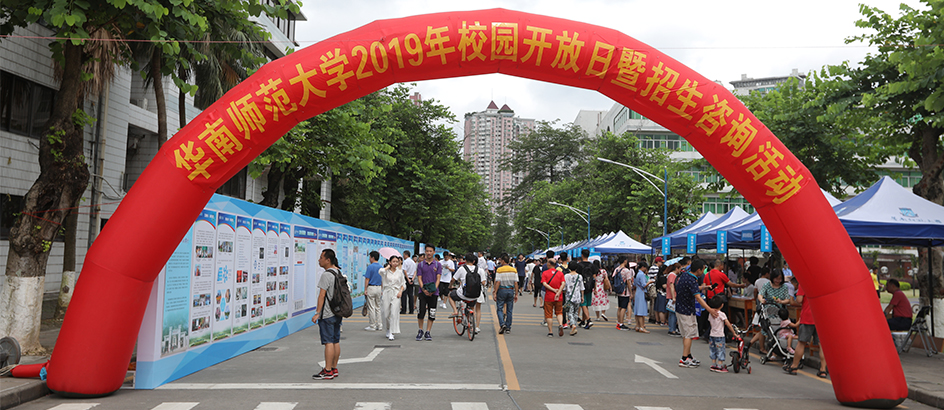 On June 23, South China Normal University organized an open day at the Shipai campus for parents and students to resolve their queries about the school admission policy and relevant criteria for admission. About a dozen sister universities were also invited to join SCNU in taking questions from visitors on that day.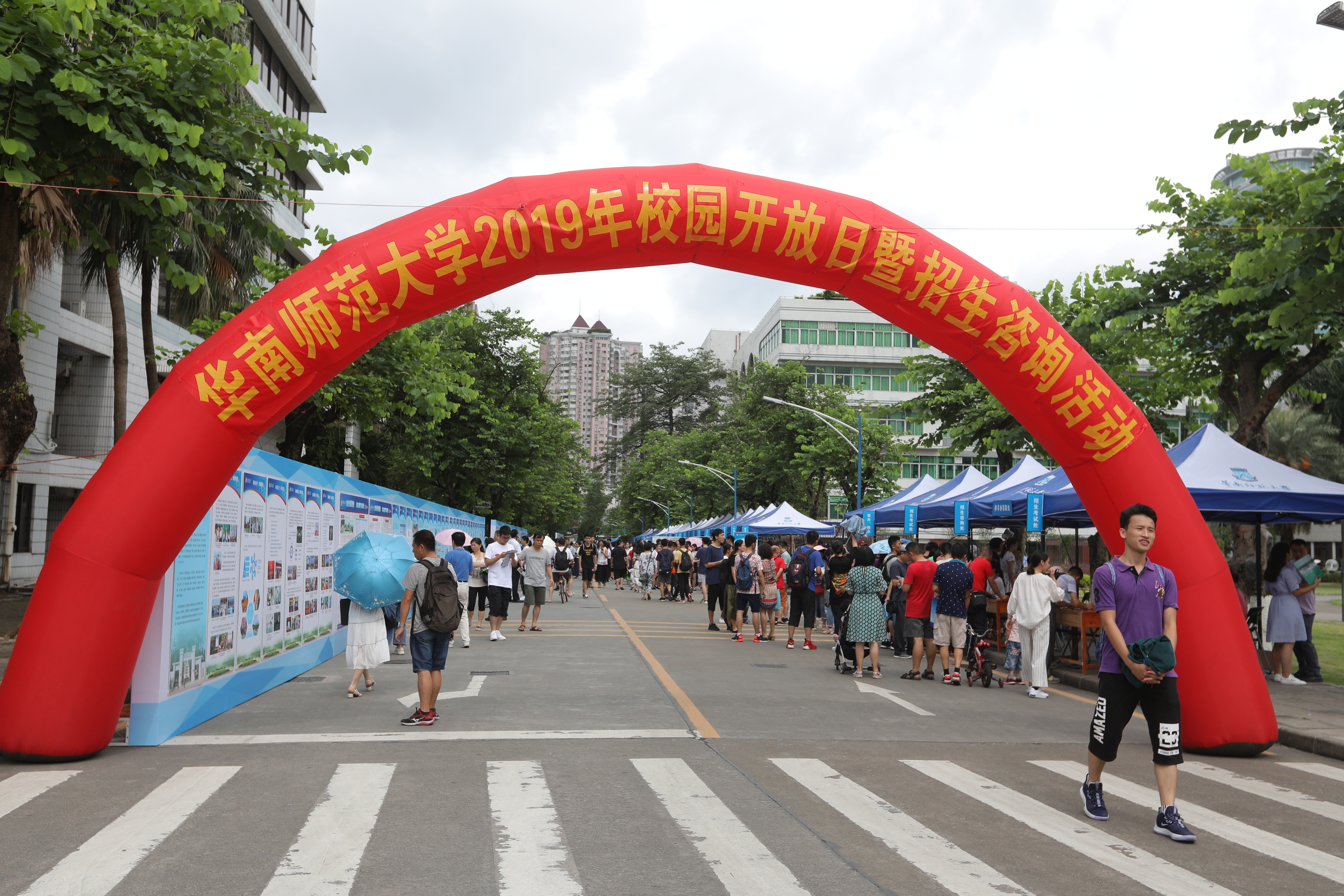 Booths from schools of SCNU covering majors offered on three campuses, relevant departments and student associations were set up to resolve queries and present the teaching characteristics and campus culture of the university. The library, the teaching buildings and the student dormitories were open for visitors to experience college life in advance. Moreover, a live broadcast on the Guangming website was on for those who would like but were not able to come.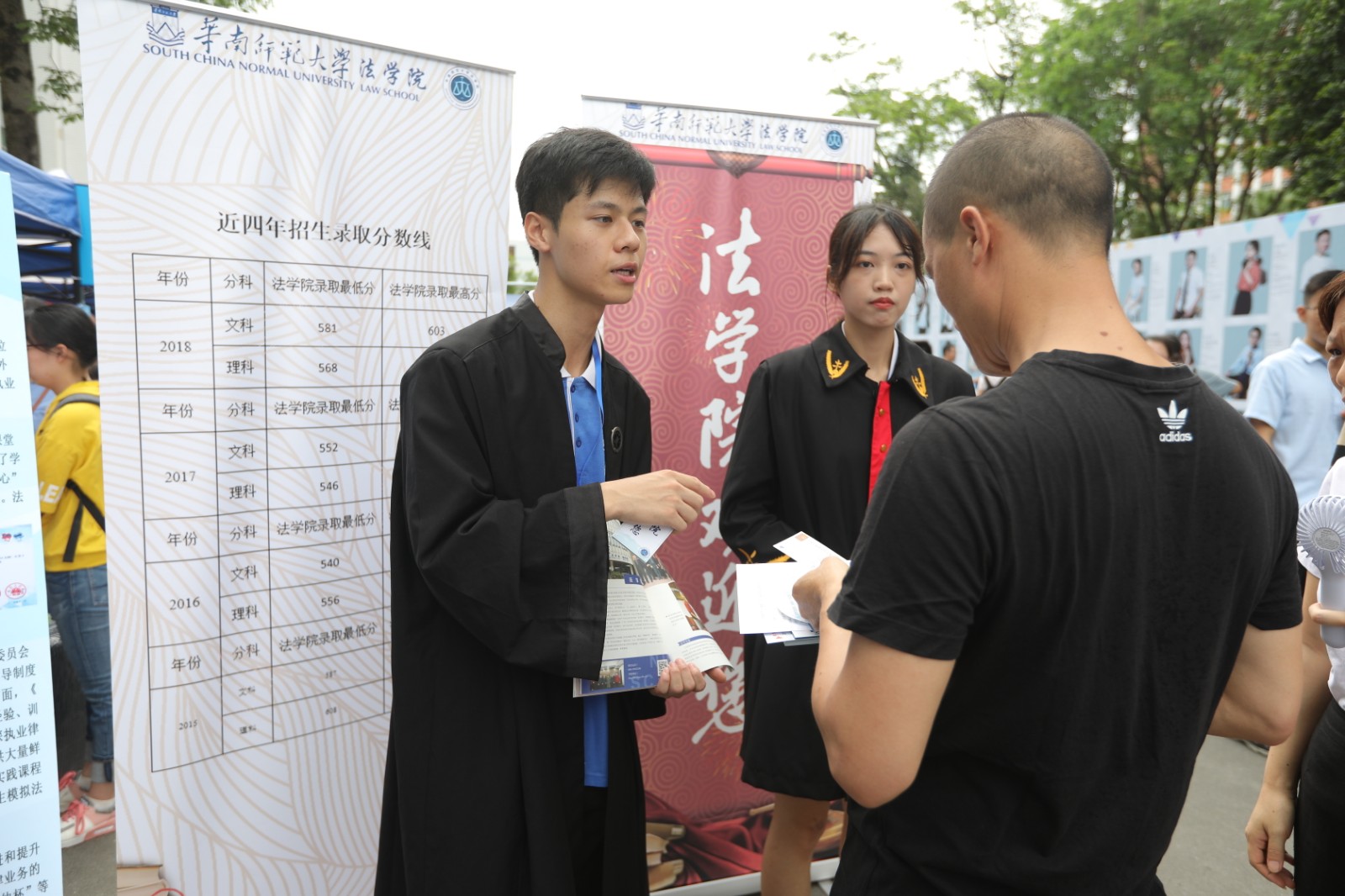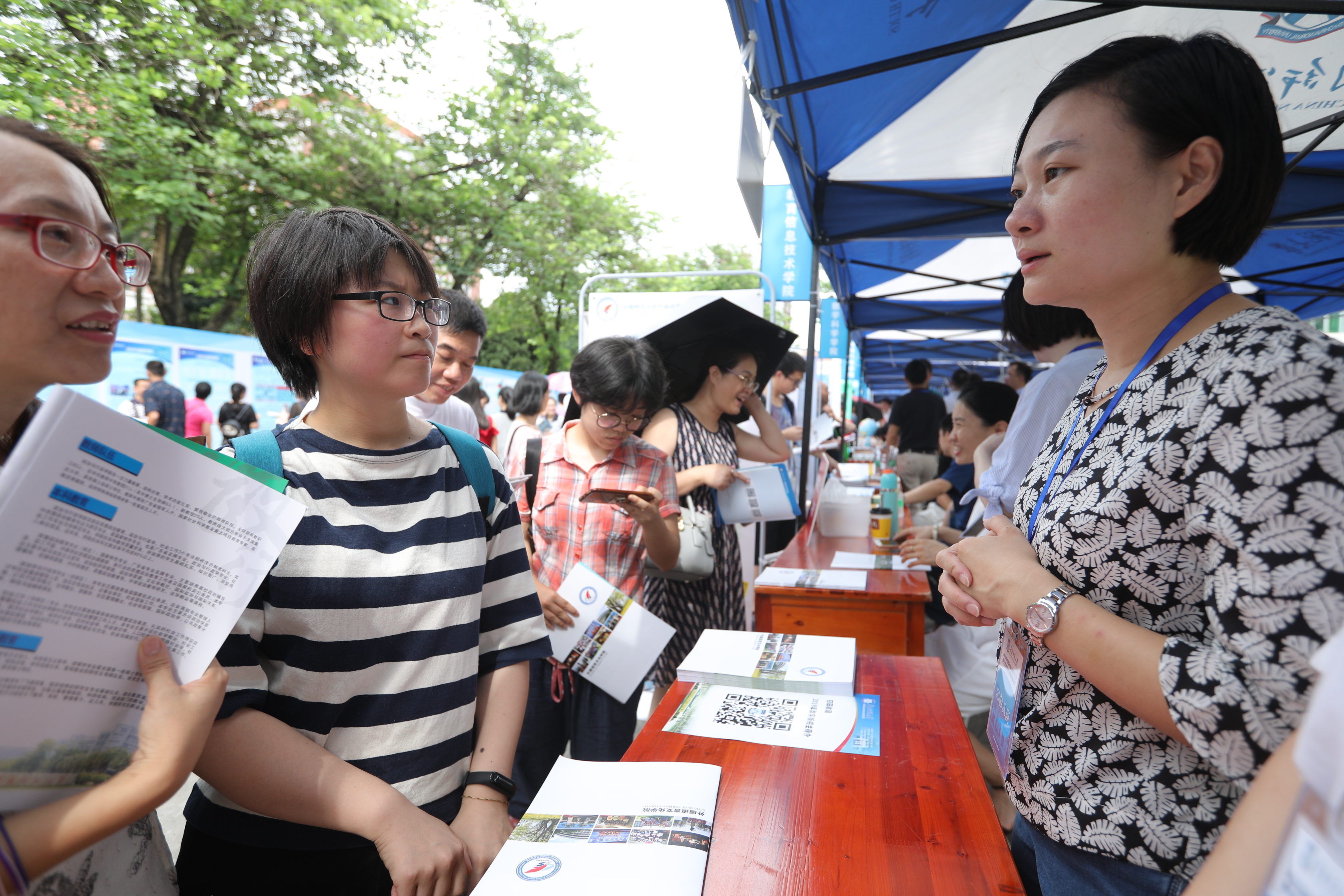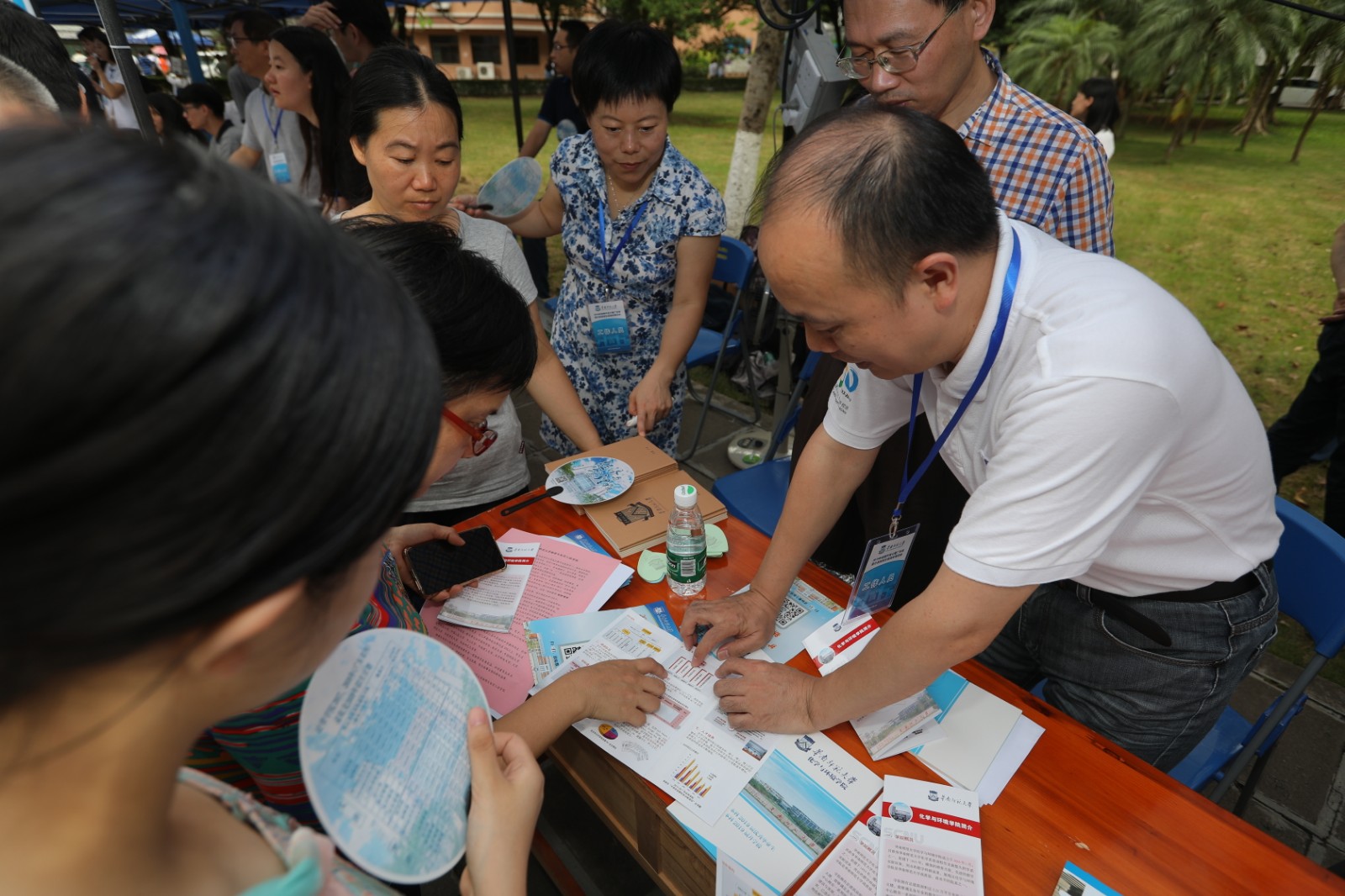 Visitors are making consultations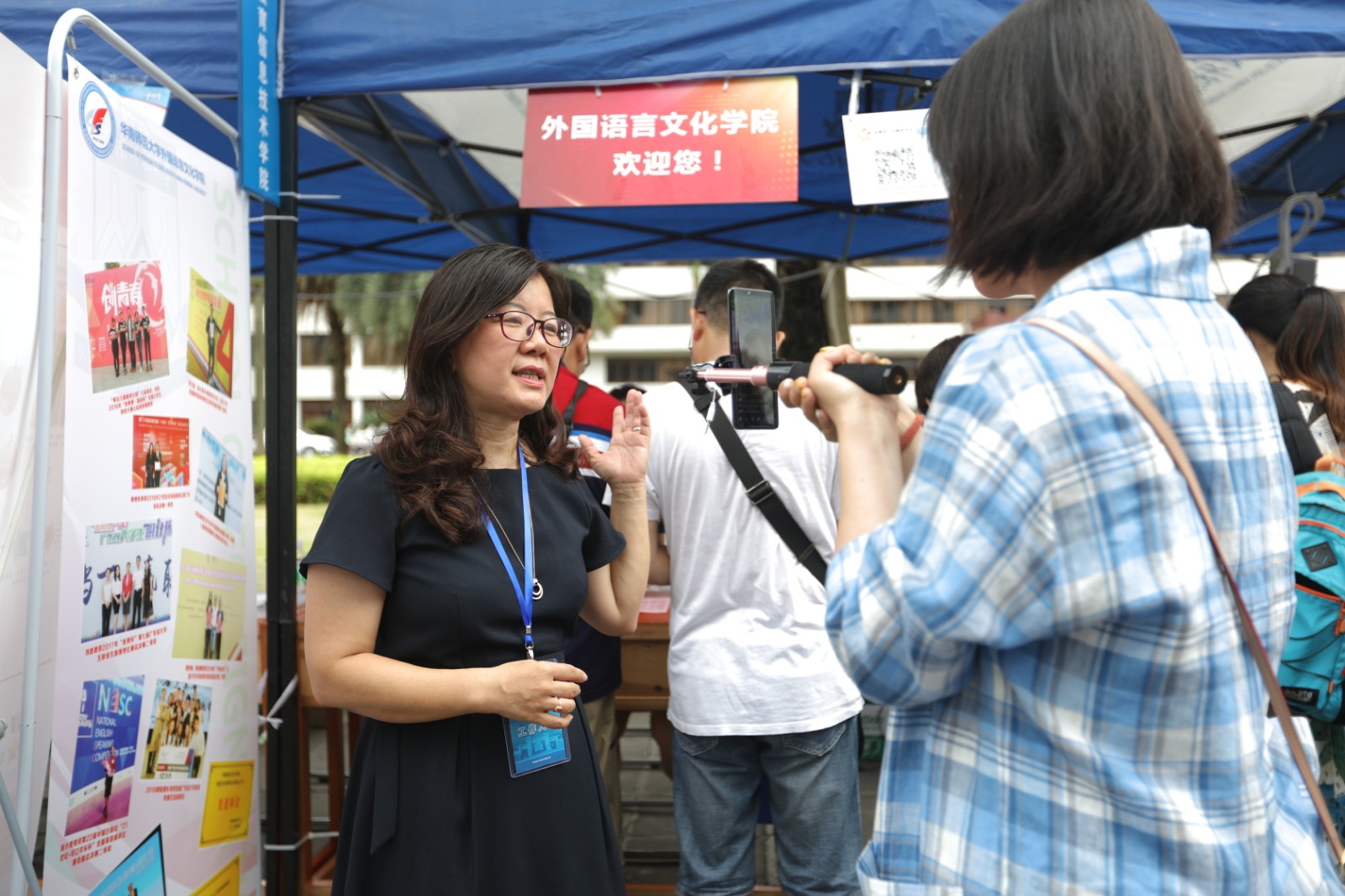 Teacher from School of Foreign Studies made introducation on live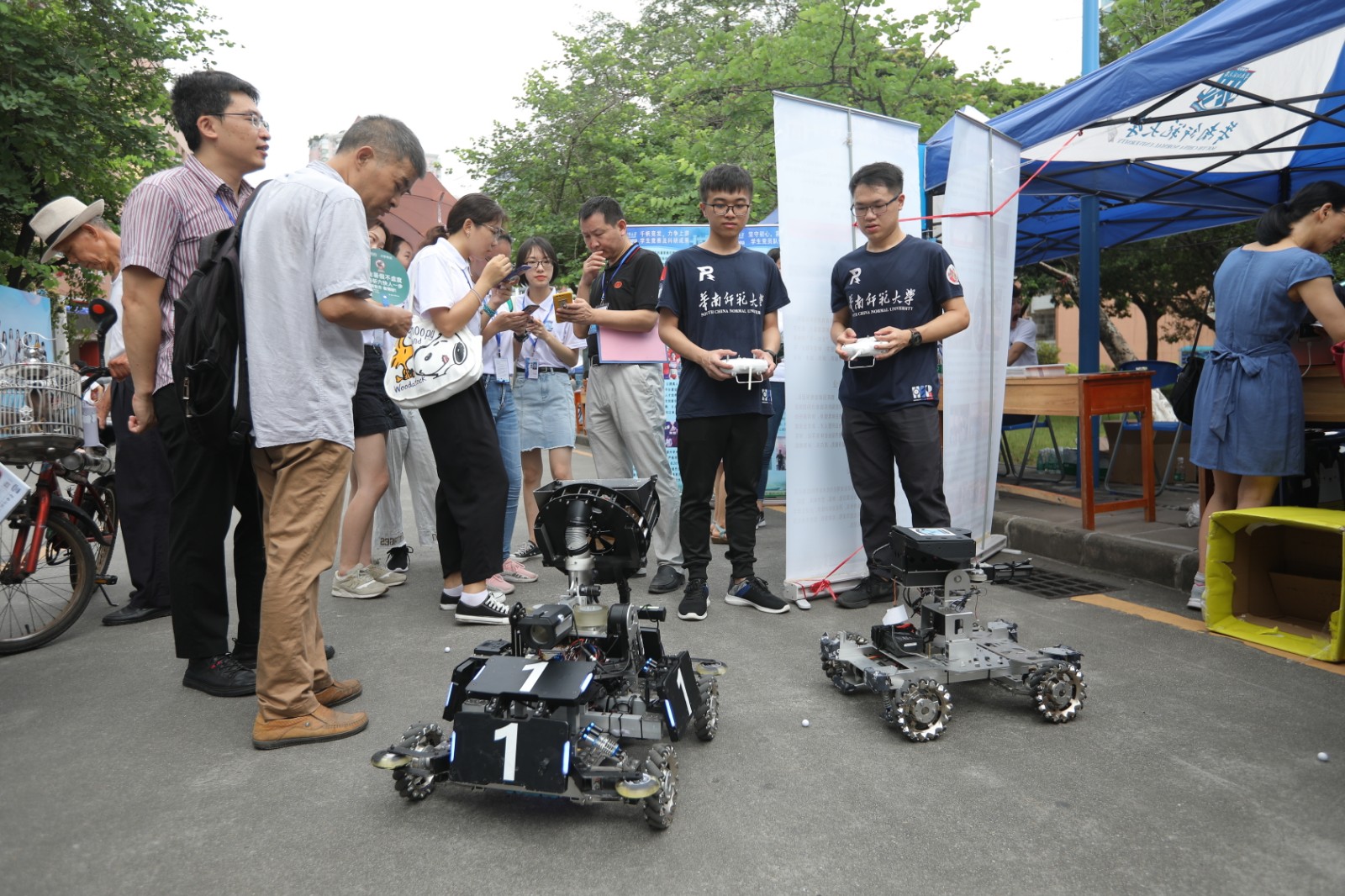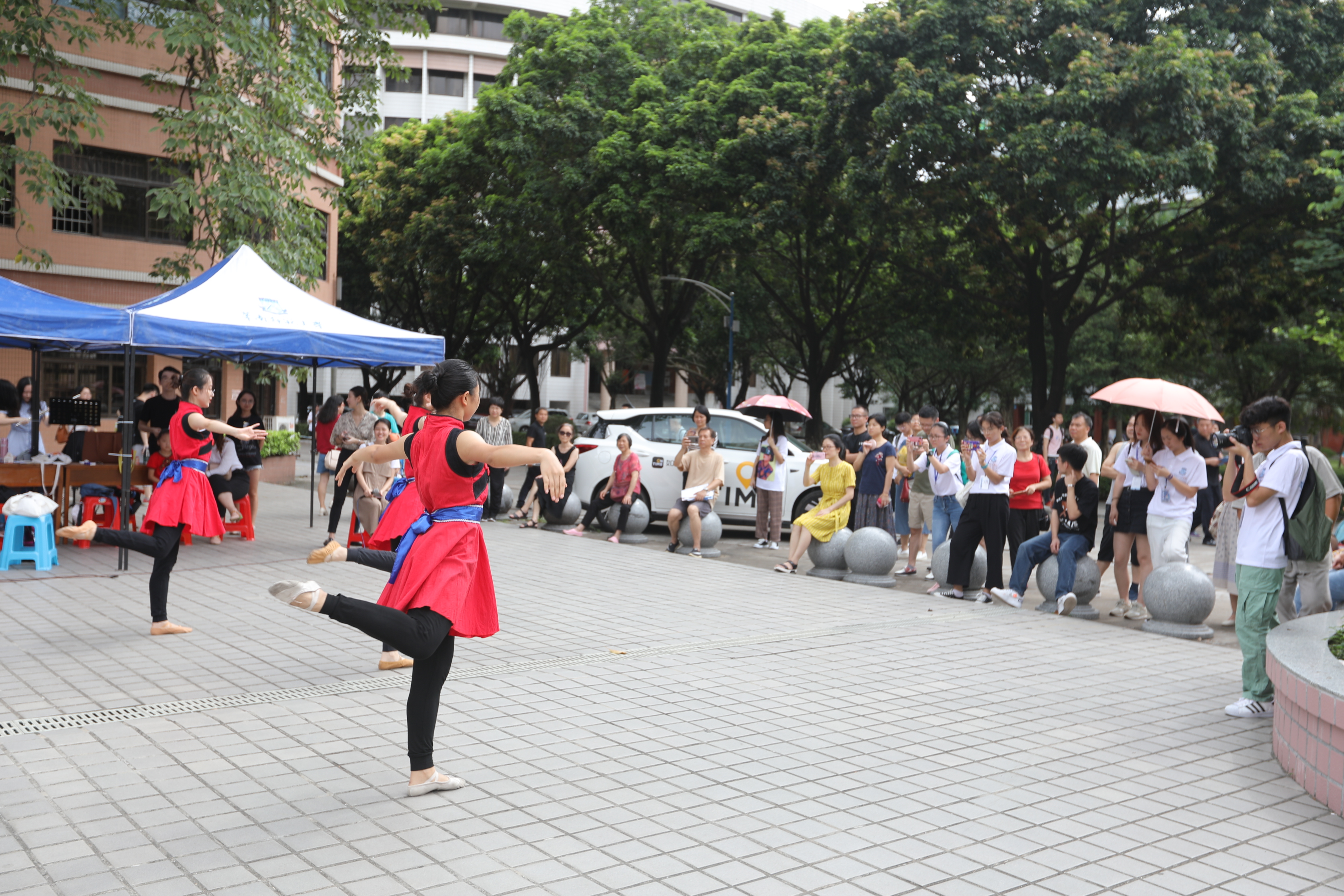 Performance brought by student associations

"SCNU is a big university with long history. There is a distinct cultural atmosphere around here and the student quality is very impressive. We live at another university, so this campus makes us feel at home." Mrs. Chen, a mother who came with her daughter who had just graduated from high school, said.

"SCNU is very famous. Besides, I like the environment here." Miss Long, another high school graduate, added, when asked about the reasons for choosing SCNU.

The future job prospects of each major is the most frequently asked question, according to a staff of the School of Politics & Administration. "They care about the employment rate of the major and whether it can help pass the National Civil Servant Examination." She also mentioned a parent whose child was only in Grade 10.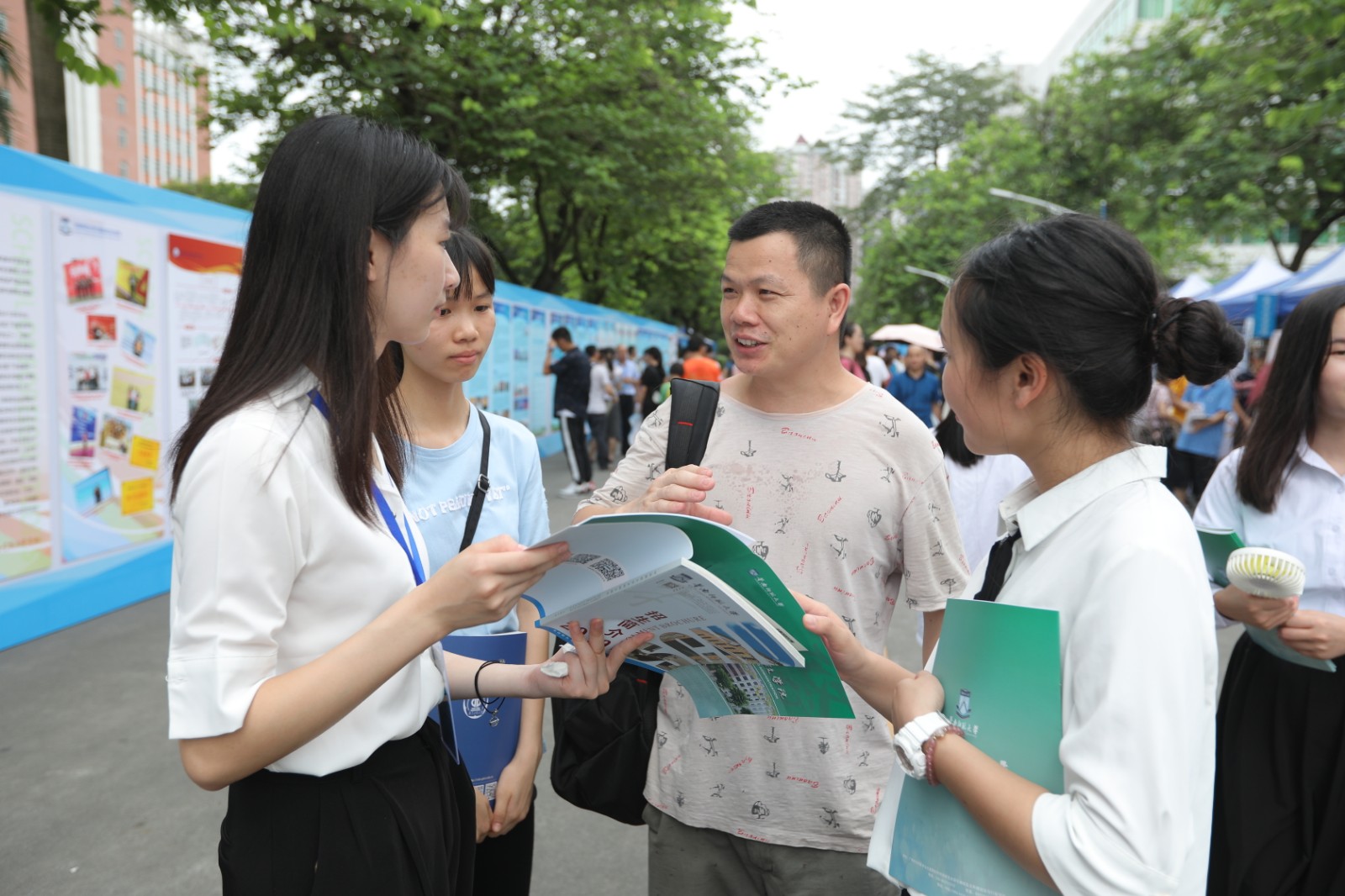 Meanwhile, the chairman of the University Council, Zhu Kongjun was giving a press conference on the admission issue in the executive building. Interviewed by Guangdong Radio and Television station as well as the Guangzhou Broadcasting Network, Chairman Zhu introduced the admission policy and answered questions. He said, SCNU has persisted in "virtue education, extraordinary pursuit, and independent development", broadening students' interdisciplinary minds, fostering their interests and encouraging them to innovate, with the aim to cultivate outstanding talents.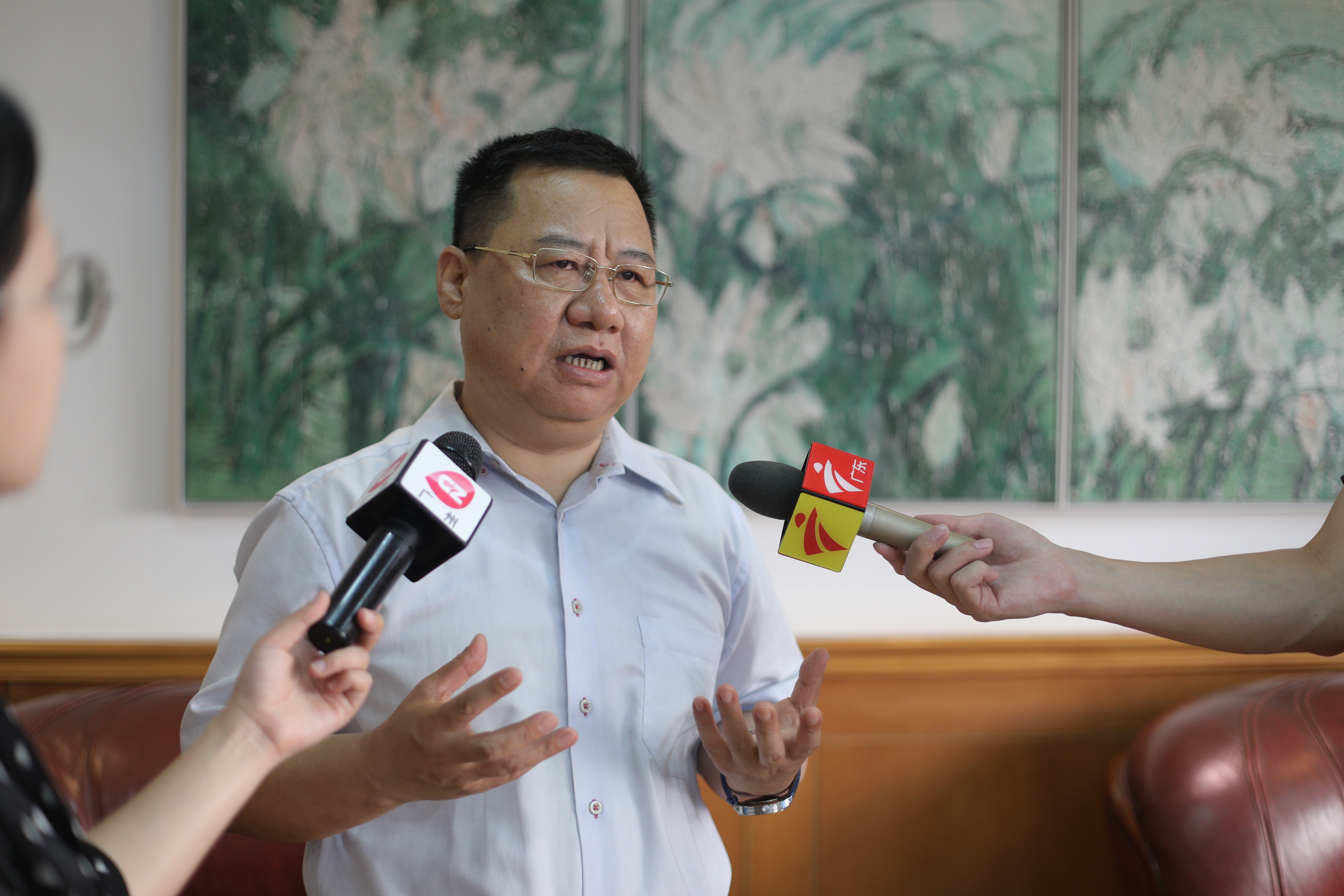 SCNU president Zhu Kongjun interviewed by the media

In 2019, SCNU planned undergraduate enrollment reached 7020, 700 more than the previous year. Among the undergraduates to be admitted, 2490 will be those who are trained for teaching, 200 more than those last year. Furthermore, there will be 11 new majors so as to keep pace with the times.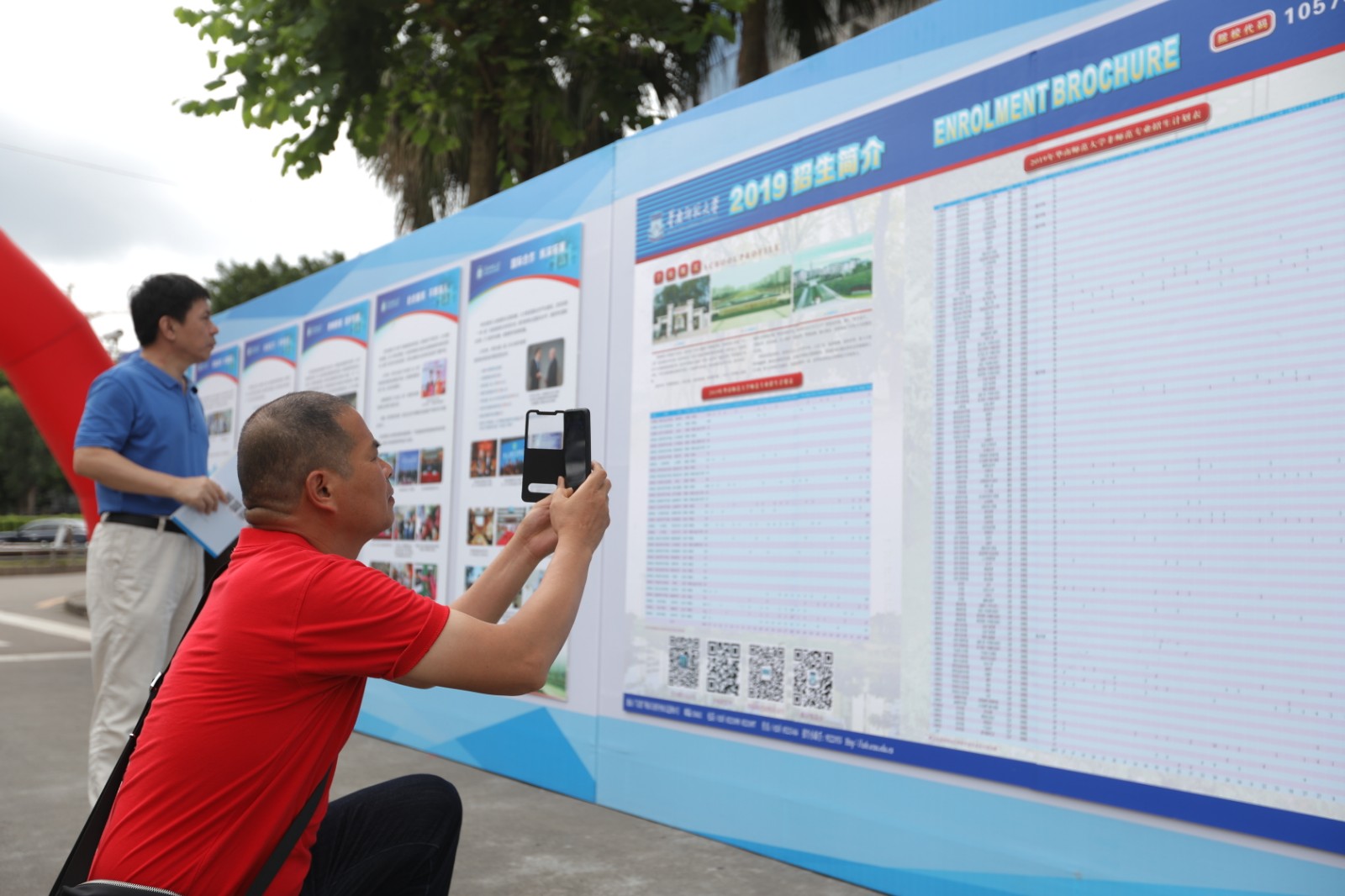 ---
Written by Zhou Meiyan
Proofread by Edwin Baak
Edited by Li Jianru
What to read next: