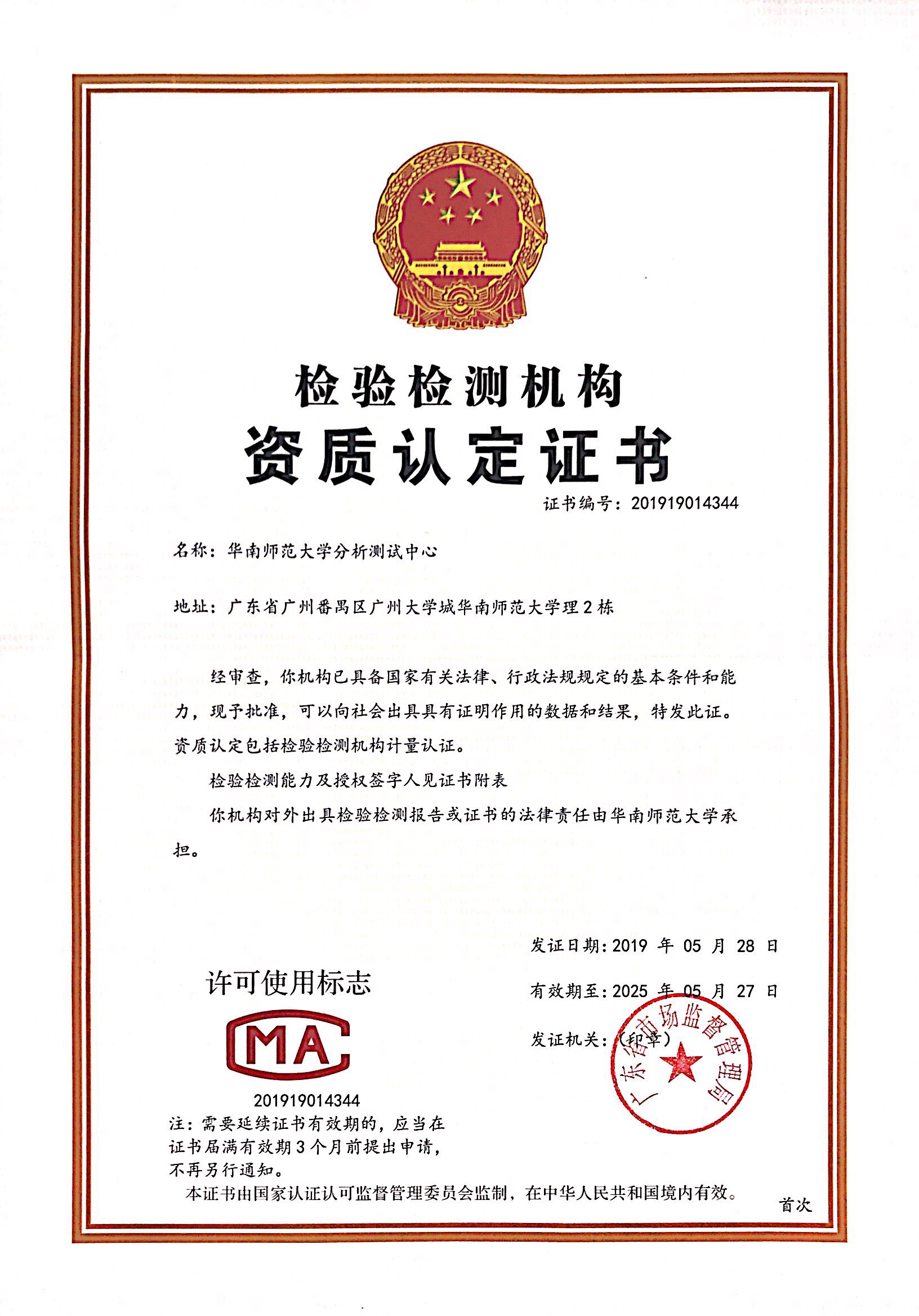 With the approval of the Guangdong Provincial Market Supervision Authority, the Analysis and Testing Center of South China Normal University passed the National Measurement Certification (CMA) and officially obtained the "Certificate of Qualification of Inspection and Testing Institutions" on May 28.
The Analysis and Testing Center of SCNU was inspected by a team of experts from the Guangdong Provincial Administration for Market Regulation on March 16. In line with the Provisions and Assessment for the China Inspection Body and Laboratory Mandatory Approval, the panel reviewed the files on the management, technological skills, operation of quality systems of the center, the environmental conditions, safety facilities, laboratory instruments as well as their operation. Experts also checked some random sample products, conducted personnel and instruments comparison and kept samples for re-testing. Apart from extensive assessment of the center, the approval procedure also required a cross-check among four authorized signatories. The evaluation results demonstrate the center's ability to operate in accordance with the proscribed procedures for normal operation, that testing personnel operates skillfully, that the original records are complete, and test results are correct, in line with the requirements.
"CMA" is an acronym that stands for China Inspection Body and Laboratory Mandatory Approval (Qualification of Inspection and Inspection Agency). It functions in accordance with the provisions of the Measurement Law of the People's Republic of China. It provides comprehensive certification and evaluation of the testing capacity and reliability of testing institutions by the measurement administrative departments of the people's government at or above the provincial level.
The testing institution that obtains the certificate of measurement certification is granted the right to use the CMA logo on inspection reports, and CMA-labeled inspection reports can be used for product quality evaluation, results and judicial appraisal, and have the force of law.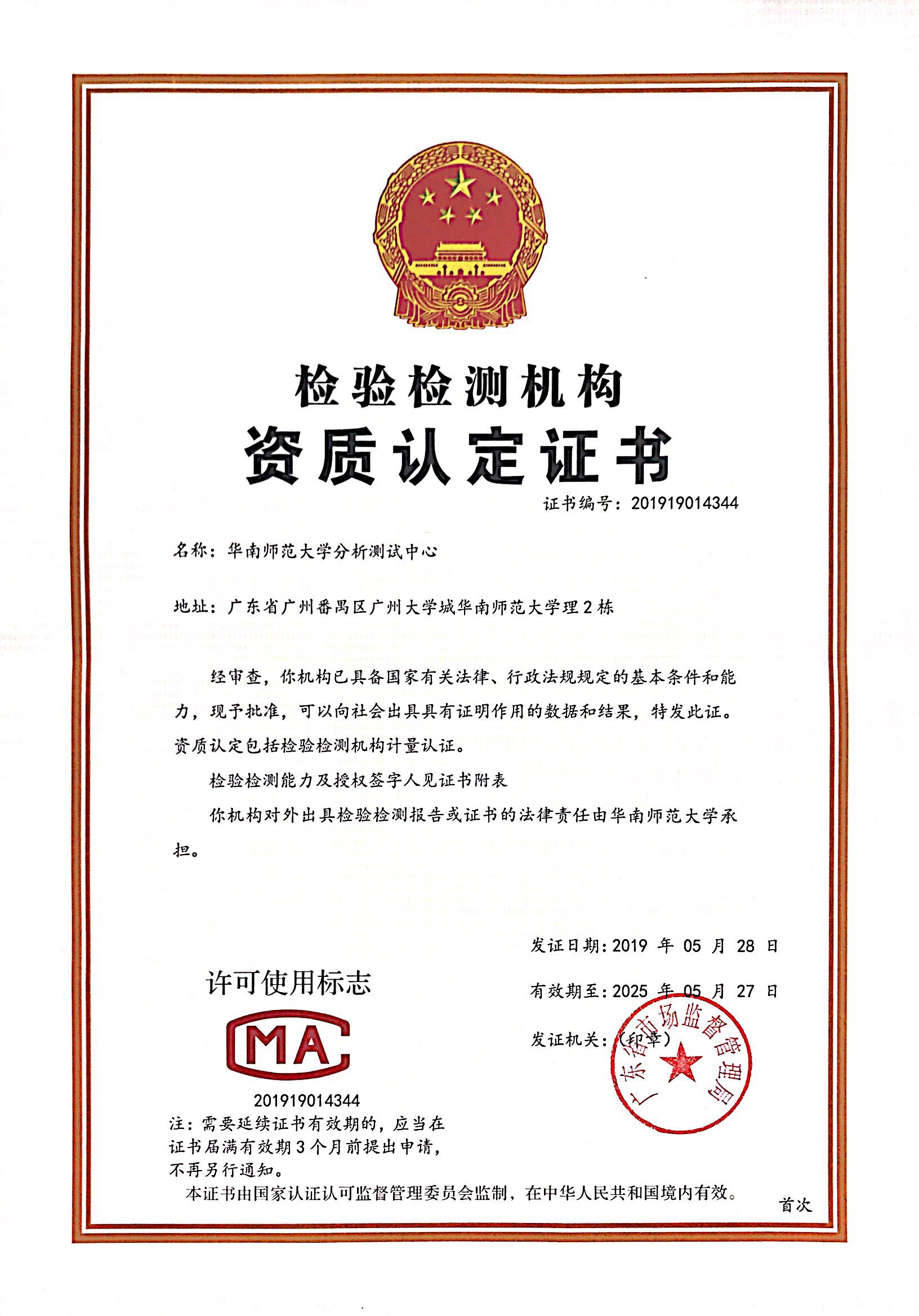 ---
Source: the Analysis and Testing Center
Translated by Yu Sihang
Proofread by Edwin Baak
Reviewed by Li Jianru
What to read next: