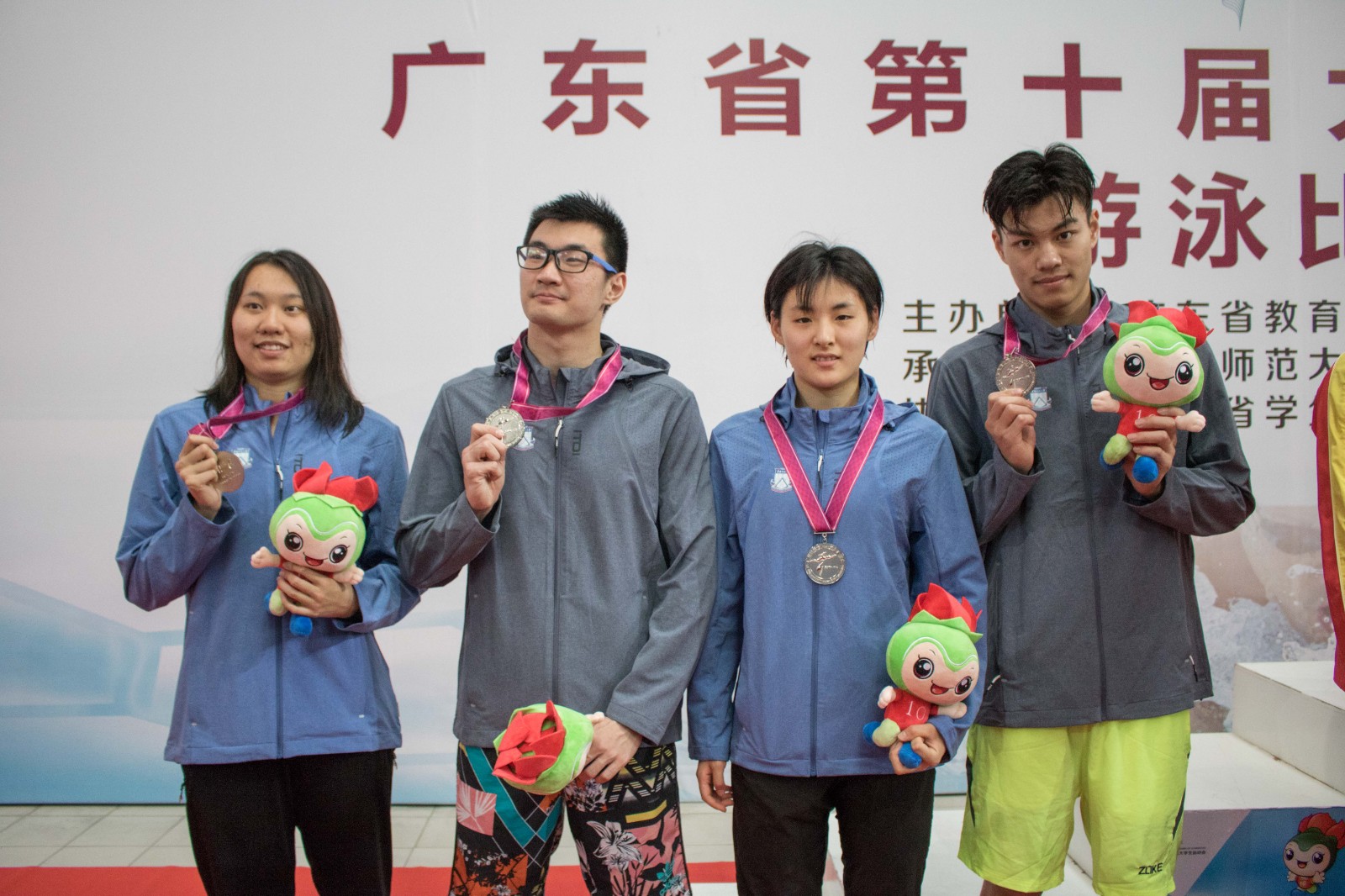 2019-05-31 09:45:18
By SCNU
hits
The afternoon of May 19, the 10th Guangdong Universiade swimming competition, co-sponsored by the provincial education department and sports bureau, reached its conclusion at SCNU. Forty-one athletes of SCNU participated in the competition, winning sixteen gold, seventeen silver and twelve bronze medals. Xu Wenquan, a member of men 's team in Division II, Group B, broke the provincial Universiade record for 200 meters backstroke in 2:03.03, while Zhang Fangwei, a member of the women's team from the same group, broke the provincial Universiade record for 50 meters breaststroke in 31.77 seconds. In terms of team awards, Division II, Group A, ranked second with a total score of 255, while in Division II, Group B, ranked fourth with a total score of 261. Division I, made up of amateur athletes, won four silver and three bronze medals in the Universiade, ranking 12th among all the teams.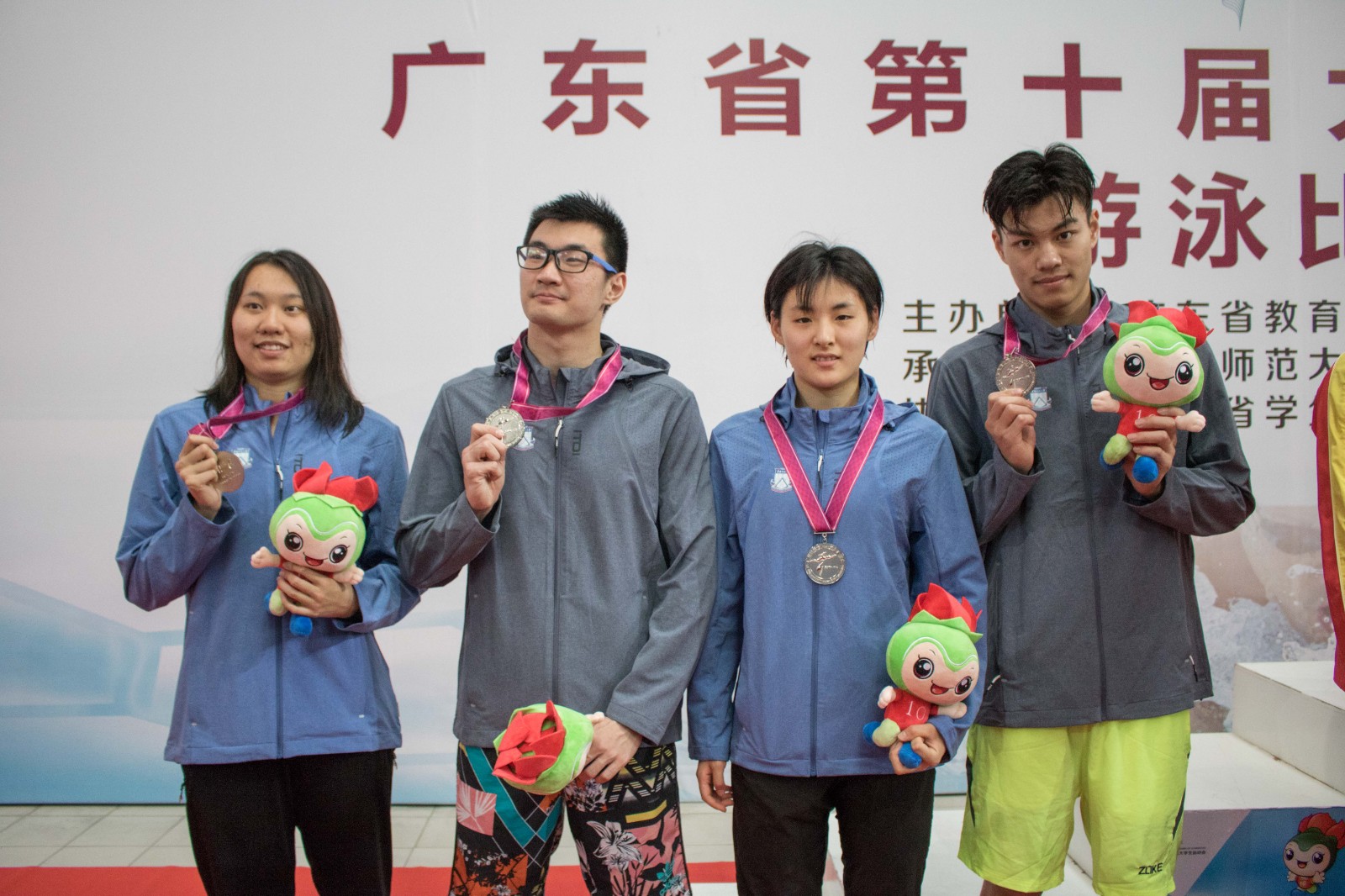 "Our team members have made great progress and some of them have outdone themselves," Zhang Meng, the coach concluded. Athletes of Division I aren't professional swimmers, and in particular, the women's team was only established last year. That being said, the team members are as enthusiastic and hardworking as the professionals. Zhang said, "Competing with strong opponents enhances our spirit, and we will make persistent efforts in the future."
According to Huang Bo, vice president of the College of Sports Science, this year's provincial Universiade swimming competition has presented three characteristics. Firstly, the overall strength of all teams has increased, especially that of teams in Division I. Moreover, the gap between the strength of teams in the same division has narrowed and is increasingly balanced. Finally, the number of participants this year has increased. Besides, the atmosphere during the competition was lively and encouraging. Whenever there was a record-breaking moment, the applause from the audience was abundant and prolonged.
More than 800 athletes from fifty-six universities in Guangdong province including Sun Yat-sen University, South China University of Technology and Jinan University took part in the competition. The overall strength of college students in Guangdong province has steadily improved with 20 teams or individual athletes setting 16 new records in 27 events during the swimming competition.
---
Source from News Center
Translated by Wen Yanyu
Proofread by Edwin Baak
Reviewed by Li Jianru
What to read next: