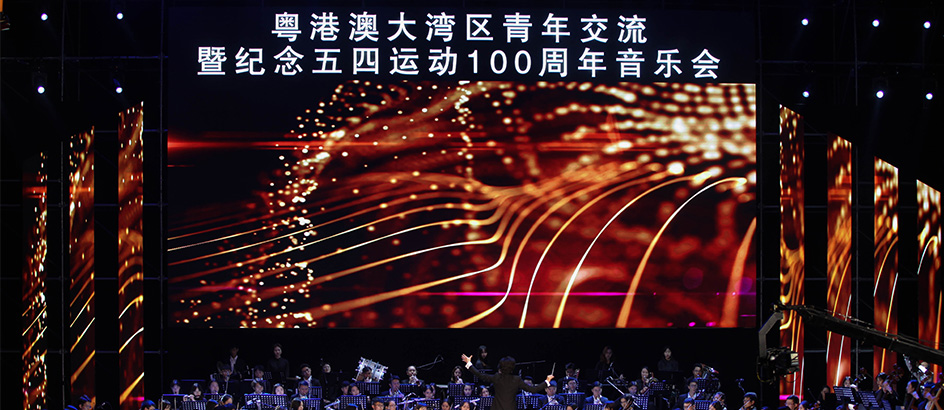 "It is exhilarating and helps me unwind at the end of the day. We are sitting still appreciating the magnificent performance as if nothing remains in the air but the musical notes." A student from South China Normal University (SCNU) voiced her feelings after a sincere appreciation of the GBA Youth Exchange Concert.
On April 24, the Guangdong-Hong Kong-Macao Greater Bay Area Youth Exchange and Memorial Concert for the 100th Anniversary of the May Fourth Movement was held at the Guangzhou Baiyun International Convention Center. The SCNU Bluedon Symphony Orchestra was invited to perform at the concert.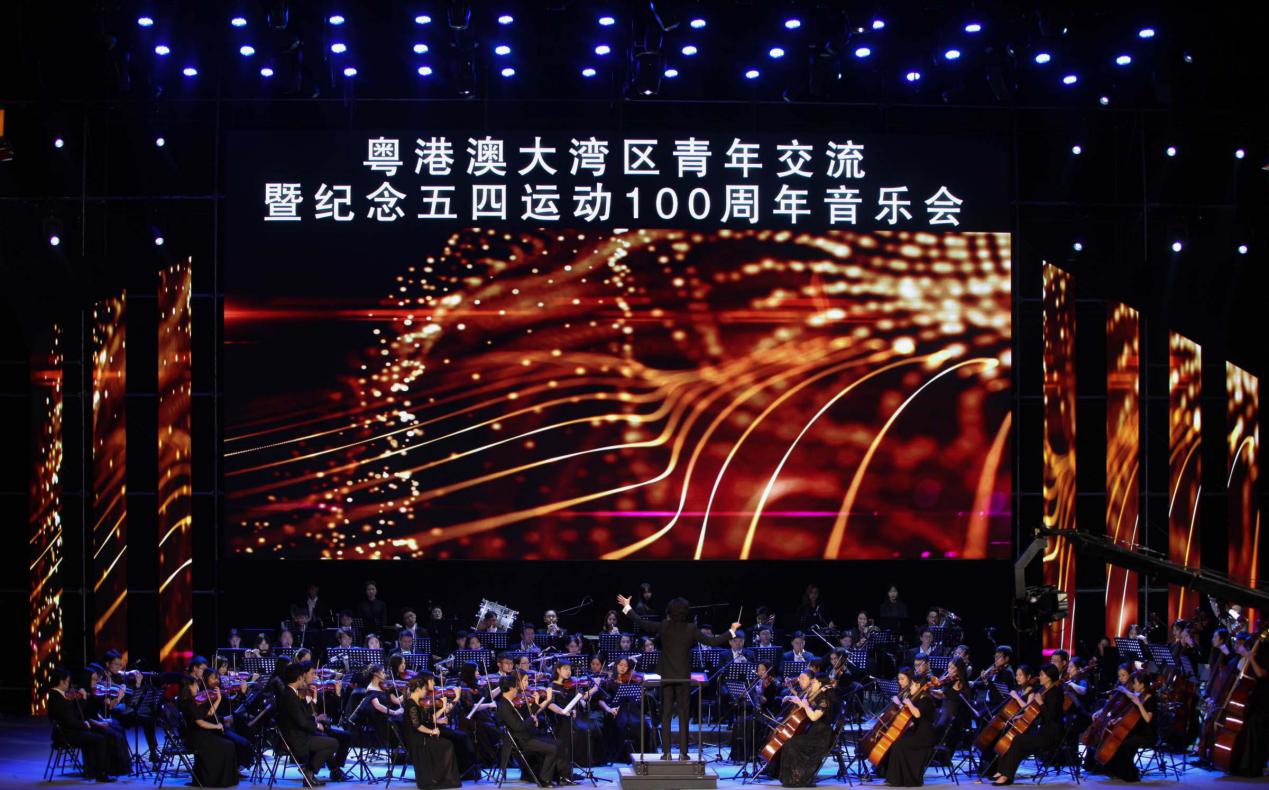 Bluedon Symphony Orchestra, a significant platform for art practice of School of Music of SCNU, not only fulfills practical teaching-learning tasks of the school, but also often takes part in various musical activities.
The initial chapter "Everlasting Classics" of the concert, witnessed the ensemble playing Tribute to the Classics (a medley of classical songs, such as Little sisters of grassland, and A Broad River), Mountain is Green (a Taiwan folk song), Go to the End of the Earth with You (a theme song of movie Guilai).
In the following chapters, Bluedon accompanied the other performances. The standard orchestra wove in with performances including songs, poetry readings, acrobatics and musicals, which have the concert credited as an aural and a visual delight.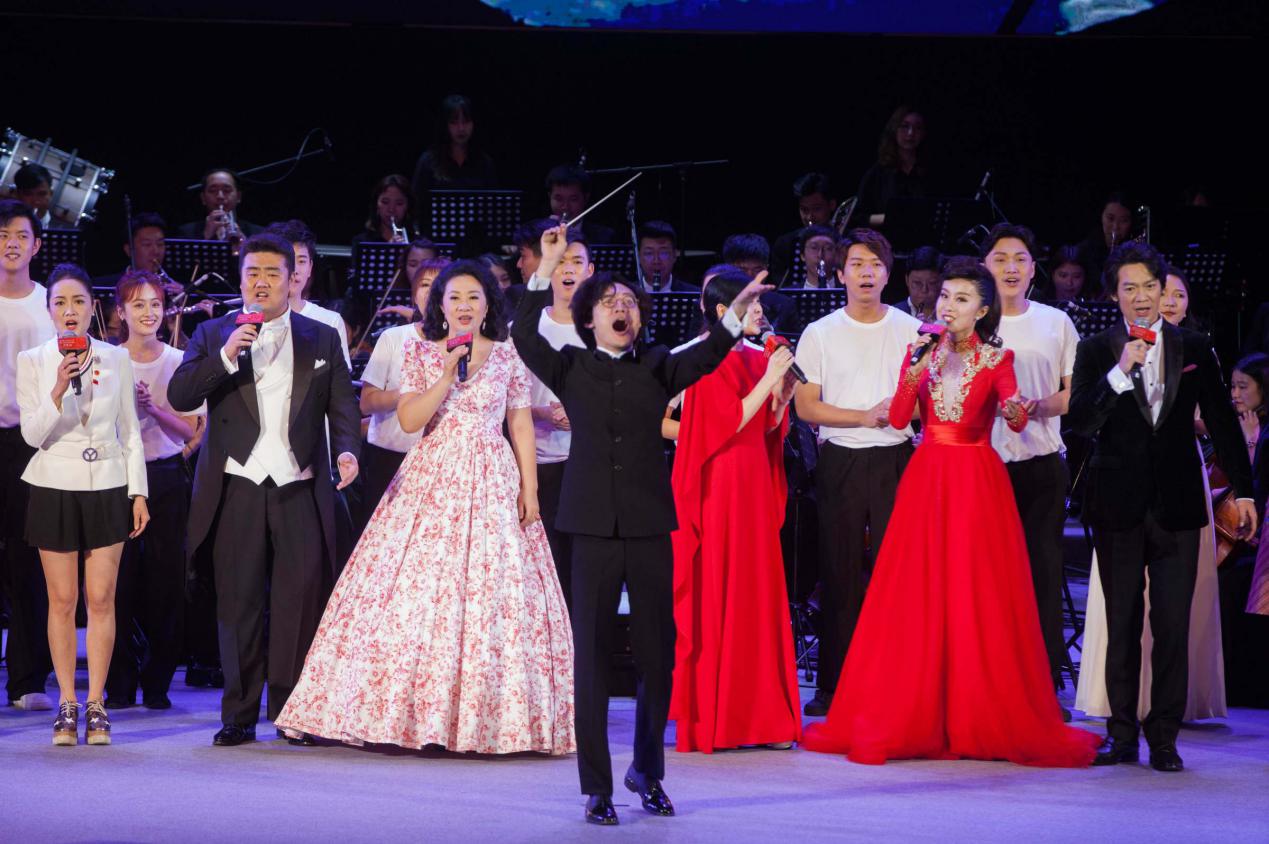 "Deriving from the theme songs relevant to the previous movies and TV serial dramas, as well as taking different cultural features of Hong Kong, Macao, Guangdong, and Taiwan into consideration, the performances aim at resonating with the listeners on an emotional level, and showing them the enchantment of classic music," the eminent orchestra conductor Zhang Zhen said.
Zhang also expressed his opinions concerning the theme of the concert, indicating a hope that the new generation could make the most of their youth, keep exploring something new and not forget to gain experience from the previous. In music, classic masterpieces are the most valuable treasure and never go out of date and they deserve most appreciation and respect.
Zhao Longze, a young and skillful bass clarinet player from School of Music majoring in musical performance, noted that tonight's successful performance largely rooted in their routine practice and eventful music journey with the orchestra. He wished as a player he had managed to make the audience feel promising towards every new single day.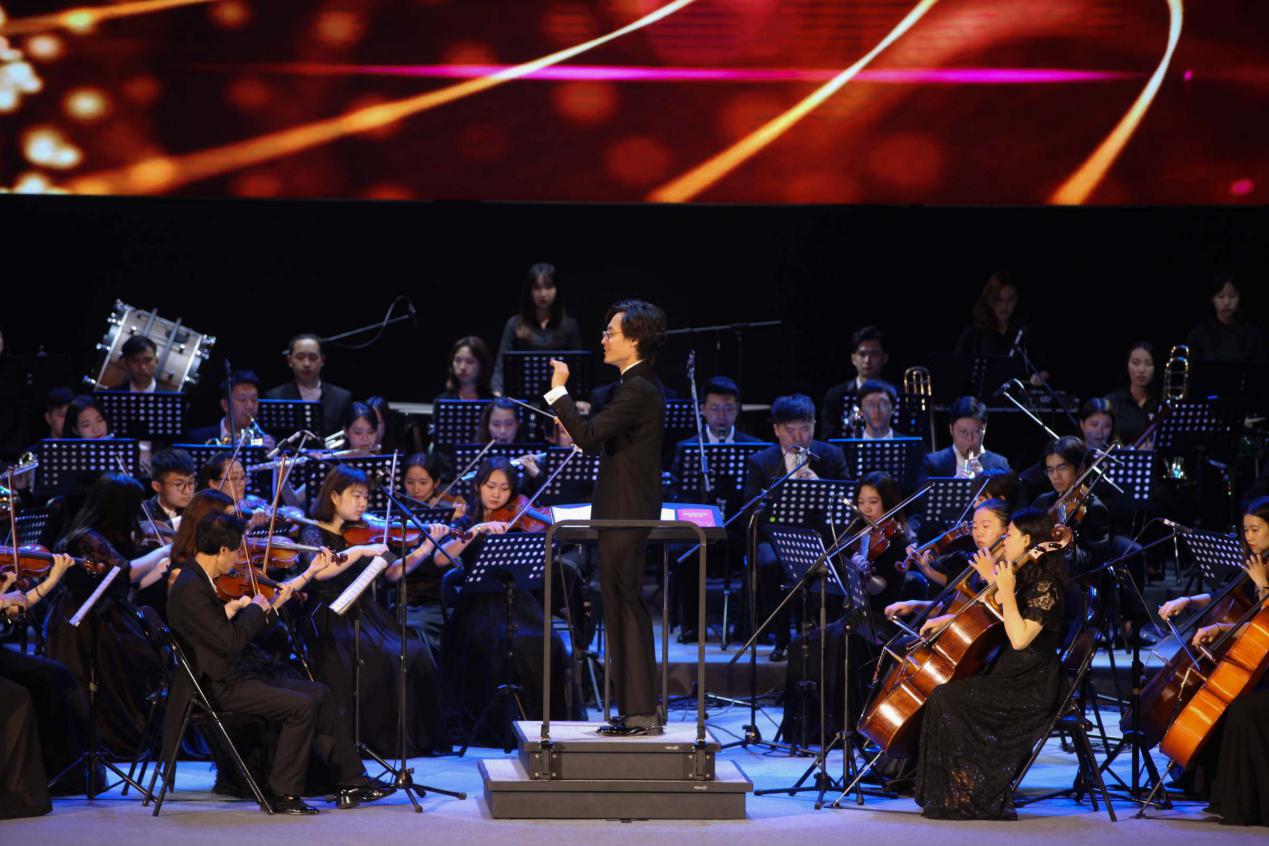 The concert is one of the examples of the advancing of Development Plan for the Guangdong-Hong Kong-Macao Greater Bay Area. Its theme answered President Xi's call, which has stressed efforts to strengthen studies of the May Fourth Movement and its spirit, in order to motivate young people to make unremitting contributions to national rejuvenation. The youth from Hong Kong, Macao, Guangdong, promoted exchanges through sharing dreams and music at the concert. They saluted the 100th Anniversary of the May Fourth Movement, and showed their responsibility to inherit the spirits of May Fourth Movement.
---
Written by Huang Mengxiao, Yu Sihang
Proofread by Edwin Baak
Reviewed by Li Jianru
What to read next: